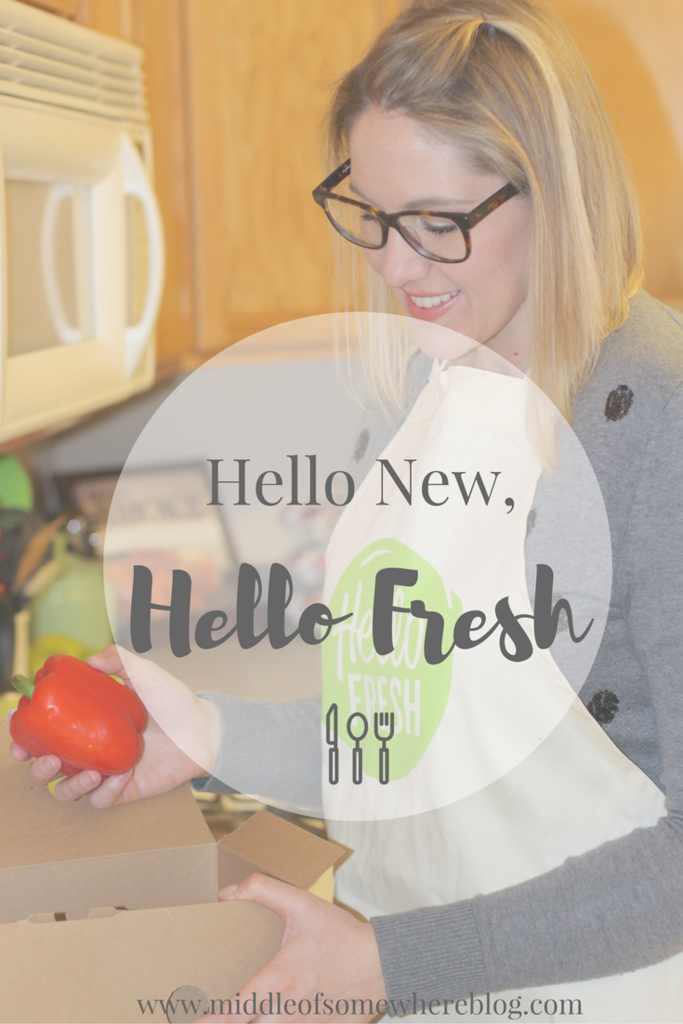 A huge thank you to Hello Fresh for sponsoring today's post. All opinions are my own.
If you follow me on Snapchat (@lindsayrutland) or my
Insta Stories
, you may have seen a few weeks ago that I shared some meals that my husband and I prepared thanks to
Hello Fresh
. If you are anything like us, you tend to make the same meals on a weekly basis. Beginning in 2016, my husband and I decided to start eating a Paleo diet, which felt extremely limiting at first. Thank goodness for
Pinterest
, as it provided us with a ton of unique recipes that wound up becoming our weeknight dinner staples for the majority of the year. As the year progressed, I found myself struggling to maintain a 100% Paleo diet, but we did continue to prepare Paleo dinners on a nightly basis. While it worked perfectly for our family (Harper will eat pretty much anything!), it did tend to get quite boring eating the same 5-6 meals, or variations of those meals every night. Recently I had the opportunity to try out
Hello Fresh
, and talk about a game changer! Although the meal choices were generally not 100% Paleo friendly, I loved having the ability to try new combinations of ingredients and flavors. Of the three meals we tried, my husband and I loved the Upgraded Steak and Potatoes the best. This may have been the most Paleo-friendly recipe of them all because the meal consisted of sirloin steak, fresh green beans with almonds, and sweet potatoes. We loved it so much that we are looking forward to re-creating a similar meal to help switch things up during the week in the future. The Hello Fresh dishes were very easy to make, as each box comes with everything you need to make all of the meals. Not a lot of preparation is required, which is perfect for any parent like me who usually has a toddler being worn in a carrier or clinging to their legs while cooking. I'm so glad I was able to try out a delivery meal service, and look forward to ordering more meals in the future from Hello Fresh when we get into another weeknight dinner rut!
Have you ever tried Hello Fresh before? I'd love to hear about your experience!