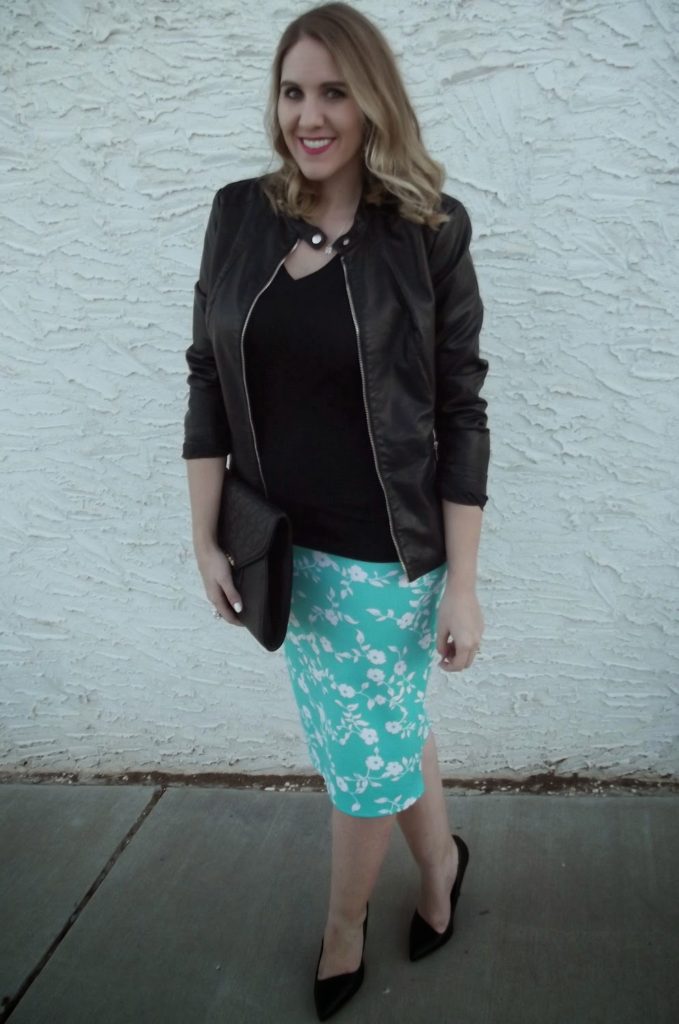 TGIF! I am so excited to finally share this darling
Agnes & Dora
skirt with you today! I'll be honest… I had my first total blogger fail this week. I even told my husband that we need to invest in a full length mirror after this one.You see, this is actually the second set of pictures I took with this skirt, and I am so glad I did! Do you ever get dressed and the outfit sounds/looks totally perfect in your head and even looks pretty good on a quick glance out the door? I thought I had put together a winner, and was even taking a chance with some texture mixing (i.e. a sequin front sweatshirt + this skirt). Long story short, the minute I looked at the pictures when we were finished I was totally embarrassed. The outfit that was great in my head looked absolutely ridiculous on and it was a huge let down. Thankfully I am married to someone waaaaay more patient than I am, and we were able to take another set of photos that did this skirt justice. I can't even begin to tell you how comfortable AND flattering this skirt is! It is the perfect length for me, and I can totally see myself wearing it throughout the year, especially in the spring or summer with a white top and a pair of wedges. Since the color and print of this skirt is very light and feminine, it definitely needed something a little more tough to balance the look, like a leather jacket. Better late than never to figure that out I suppose! I would love to hear your ideas regarding how you would style this skirt, or any of the other adorable pencil skirts that Agnes & Dora have to offer.
Do you want a chance to win your favorite item from
Agnes & Dora
? Head over to my
Instagram
(@lindsayrutland) for a giveaway, starting today! And if you absolutely can't wait (which I don't blame you) you can order your favorites now and save 15% with the code
SOMEWHERE15
.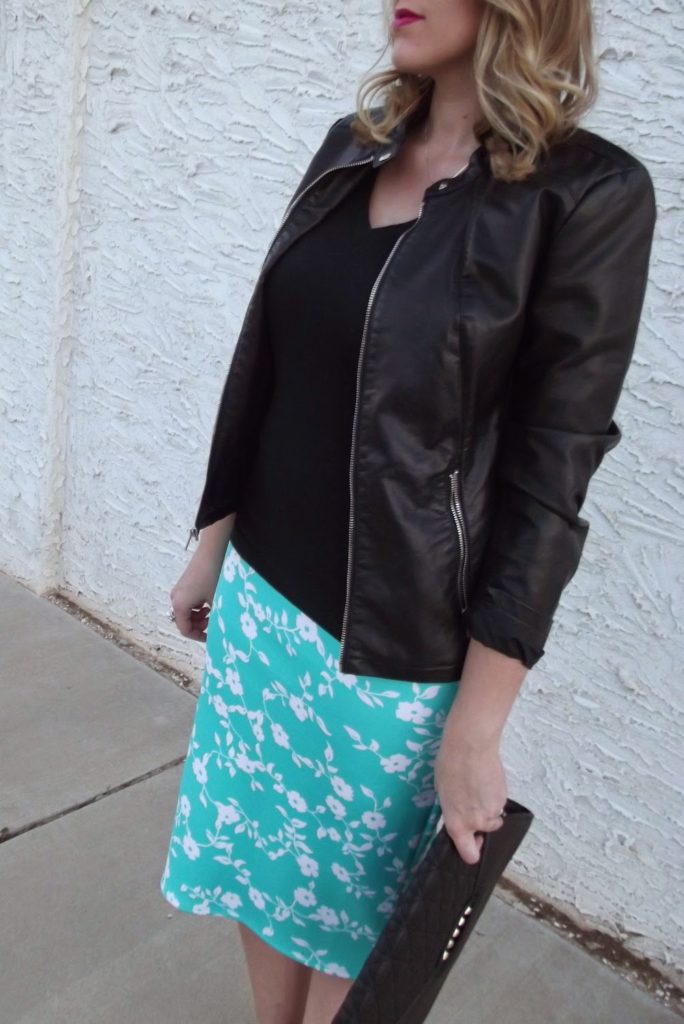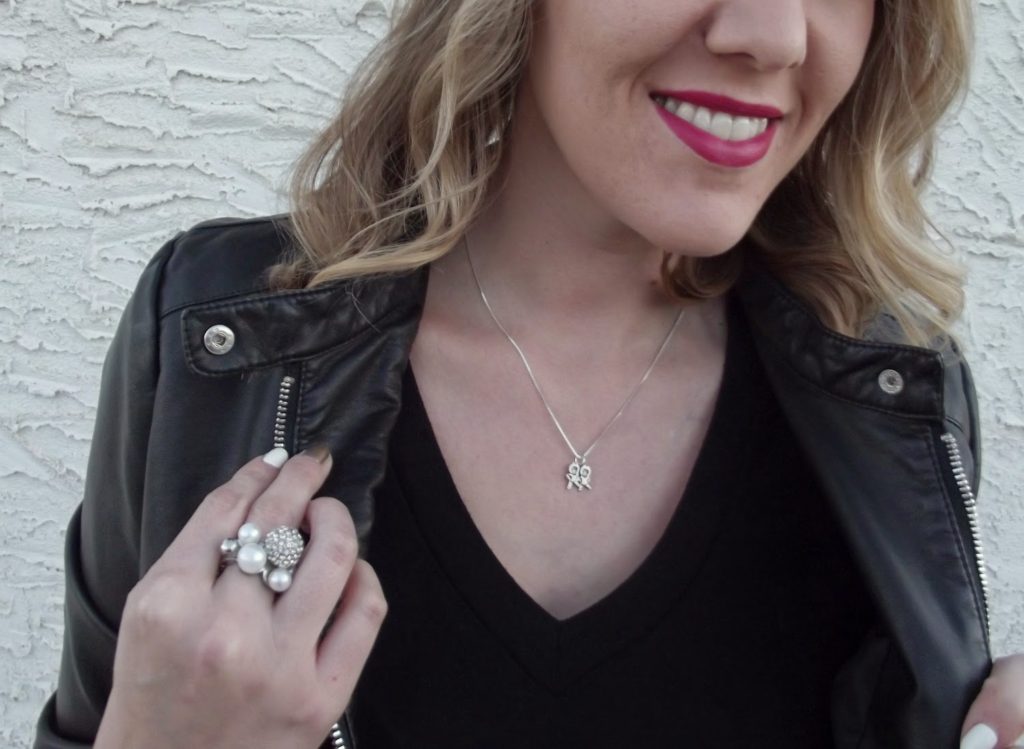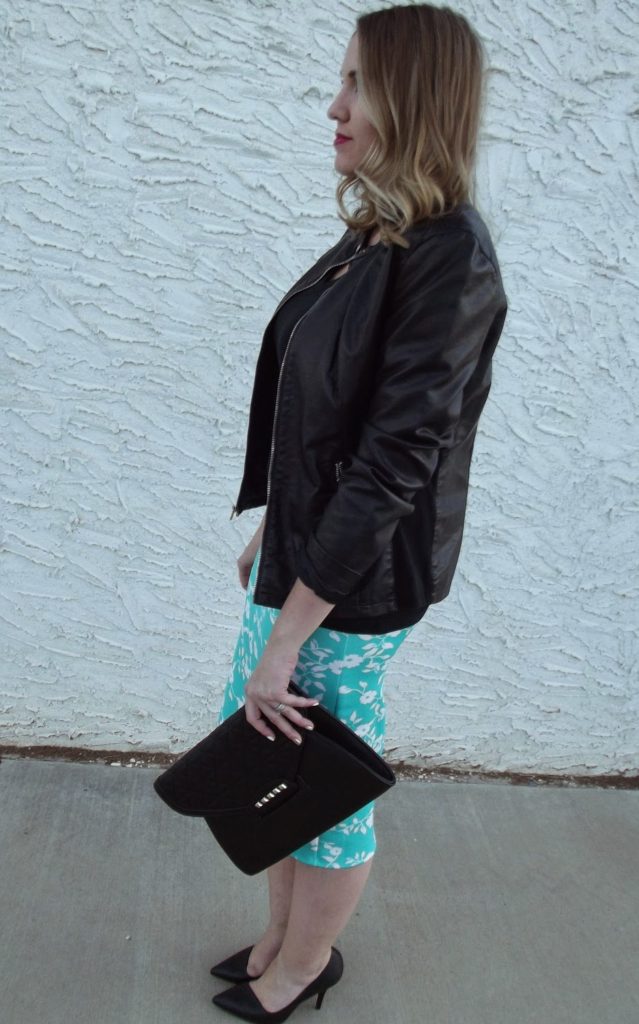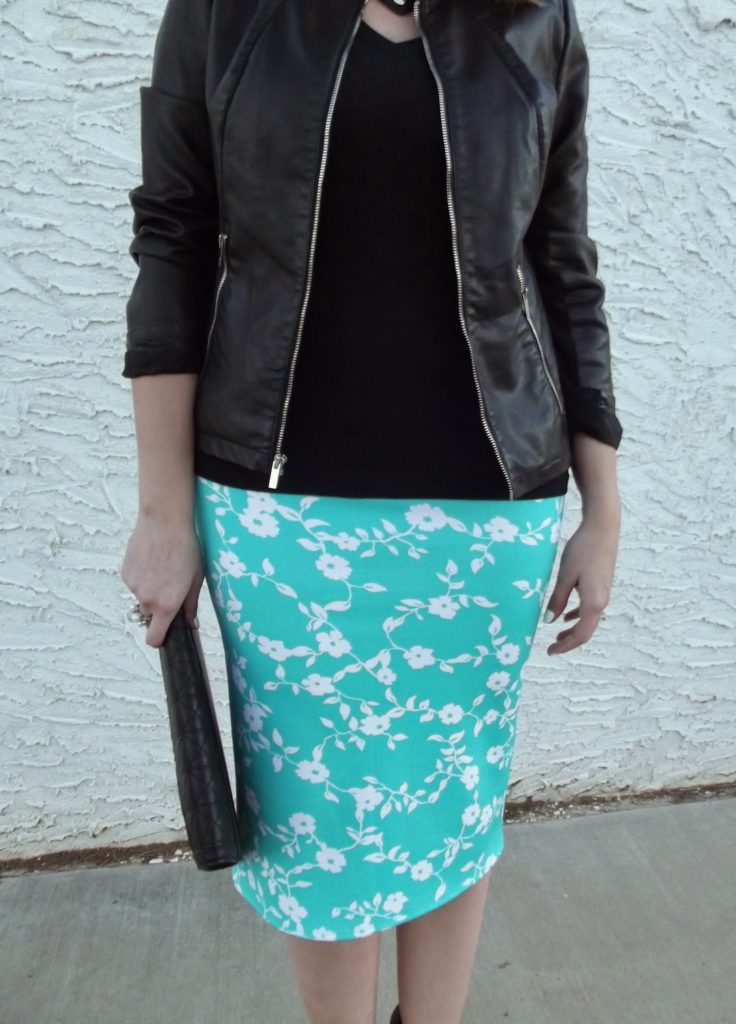 Wearing:
TJMaxx Clutch (birthday gift)
A huge thank you to Agnes & Dora for sponsoring this post.