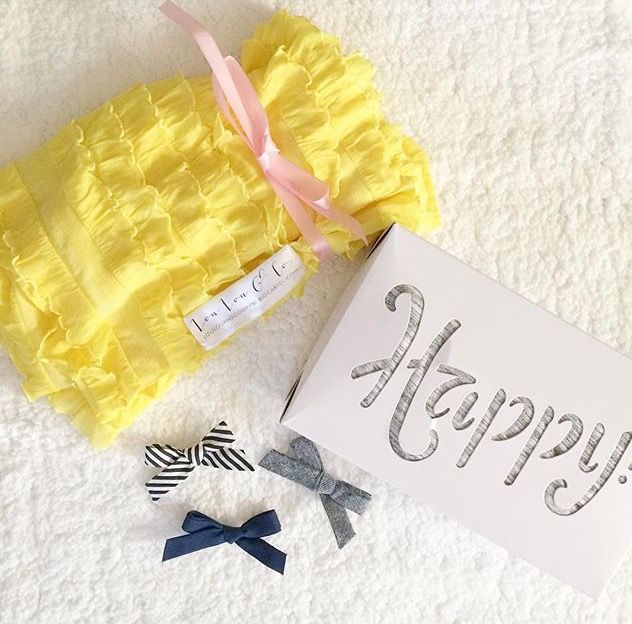 This week has been a bit of a doozy… I think Harper is finally going to be getting a tooth (or teeth) soon, so she has been suuuuuuper fussy and clingy and this mama is extra tired. I didn't even think that was possible since we still have a total FOMO baby on our hands! Thank goodness for baby wearing, and it is no surprise that my new wrap makes #1 on my list of what I'm loving this weekend.
1. Since having a baby, I am even more obsessed with baby clothes and accessories than I ever thought I would be! I am such a sucker for shopping small and I have found so many of my favorite shops through Instagram. Two of my current favorites are
Happy Baby Wrap
and
Lou Lou & Company
. As I mentioned, Harper has been super clingy, making it really difficult to get things done at home. When she loses her mind if I put her down, my go-to is putting her in a wrap. I am obsessed with
my marled gray wrap
! I am also loving Lou Lou & Company for all things baby! I just love
this blanket
,
changing pad cover
, and
chambray bows
. You can use the code
LINDSAYRUTLAND15
for 15% off your order to pick up any of your favorites!
2. We are still on the #paleo train, although my husband is way more committed to it than I am. I'm sorry, but there's no way I can be carb-free forever! We are still trying different baked goods with little success, but I am determined to find something that works and satisfies my sweet tooth. Next on my list are
these lemon bars
. Wish me luck!
4. If you're a regular around here, you know that I can't live without
Old Navy
. I totally have spring on my mind and adore this
kimono cardigan
for when the weather warms up. Until then, how amazing is this
patterned coat
?!
What are you loving this weekend?