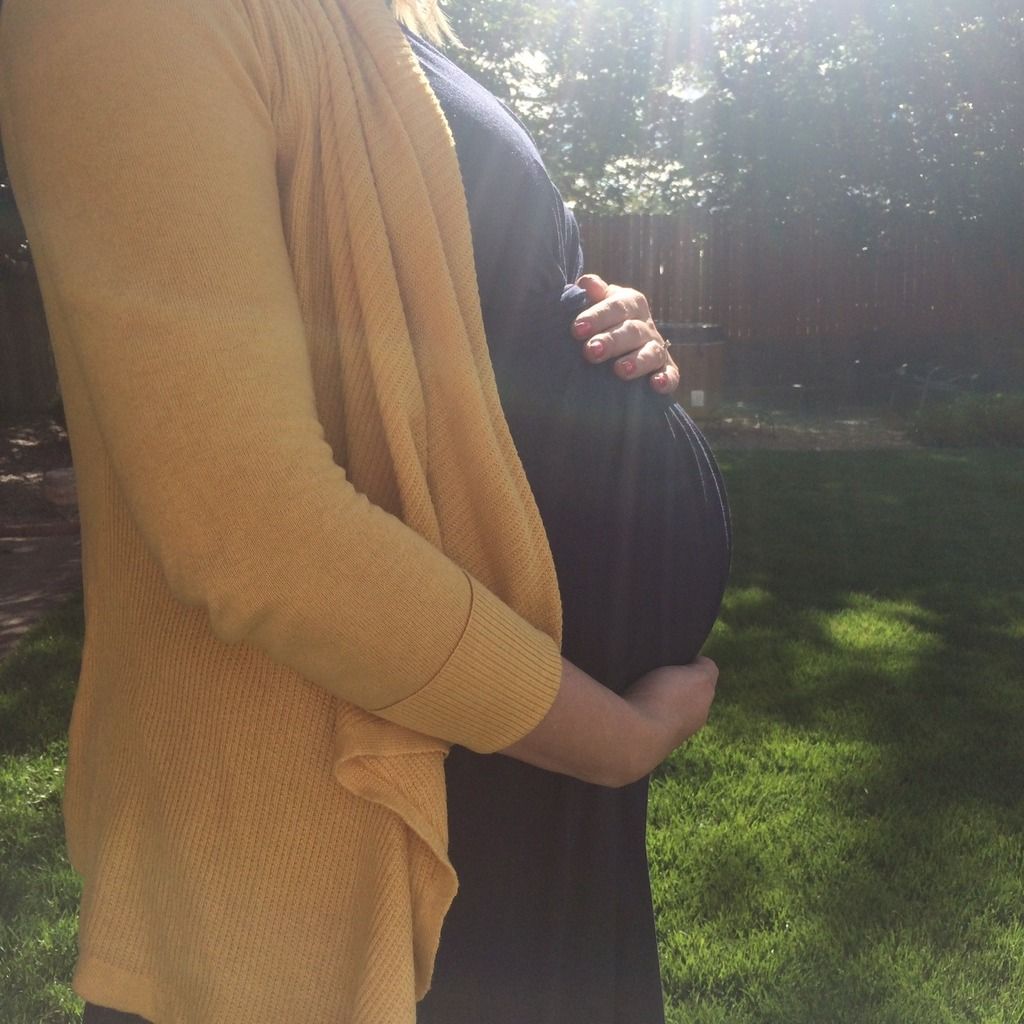 You guys… this weekend marks my first official Mother's Day and I am so looking forward to it! Last year on Mother's Day I was
technically
already a mama because I was pregnant with Harper, which is when the photo above was taken. This year, however, will be my first Mother's Day that I will actually be able to celebrate with her. I'm sure by now you've seen a million Mother's Day gift guides (
you can check mine out here
), and gifts are wonderful, however what this mom really wants is SLEEP! My husband and I have talked about me getting a night away at a hotel all to myself and I feel like I wouldn't even know what to do with myself. Hopefully I will be able to sneak away soon, but in the meantime, here's what I'm loving this weekend:
2. Last year after having Harper I struggled big time with finding things to wear for at least 3 months after. It's so hard when you see other mamas bounce back in a week because that certainly was not the case for me. If you're a new mama and are struggling with figuring out what to wear, no need to worry –
I've got you covered with 5 tips to dress your post-baby body
.
3. Calling all
Target fanatics
– if you haven't checked out the
Marimekko collection
yet, you are seriously missing out. This
rash guard swimsuit
is the cutest thing I've ever seen (Harper has it thanks to her grandma and aunt), and of course there are twinning options for mom!
4. I had always been curious about essential oils, and when I was pregnant I finally took the plunge and discovered the amazing world of EO's! They seriously saved my life in the month or so after giving birth, and I continue to use them in my daily. If you are a fellow essential oil user or are interested in getting started, be sure to check out
my post on using essential oils during pregnancy, birth, and beyond
.
What are you loving this weekend? Any fun Mother's Day plans?