As my due date gets closer and closer it seems only natural that Harper's birth is pretty much one of the only things I can think about. I have always considered myself to be someone who is more in favor of natural homeopathic remedies, and clearly I am just a tad bit of a hippie with the whole birth center thing (I kid, I kid…) During one of our baby showers, a family friend had gifted us a diffuser and a few Doterra essential oils. Prior to this, I had read about oils and had a desire to try them out, but I never actually pulled the trigger. As soon as we received the oils as a gift, I couldn't wait to try them out. My favorite oil that I have used thus far is Breathe, which I put in my diffuser each night before bed. Living in such a dry climate, this has really helped with allergies and congestion, which has gotten so much worse since I have been pregnant. My exposure to essential oils has also expanded recently when I "met" two wonderful ladies via Instagram, Holly (@hollystic_oils) and Cortney (@an.oil.a.day). I really value the information they have given me so far regarding the use of essential oils during pregnancy and birth, and look forward to learning more about the best ways to incorporate oils into my daily routine, not only for myself, but for the rest of my family.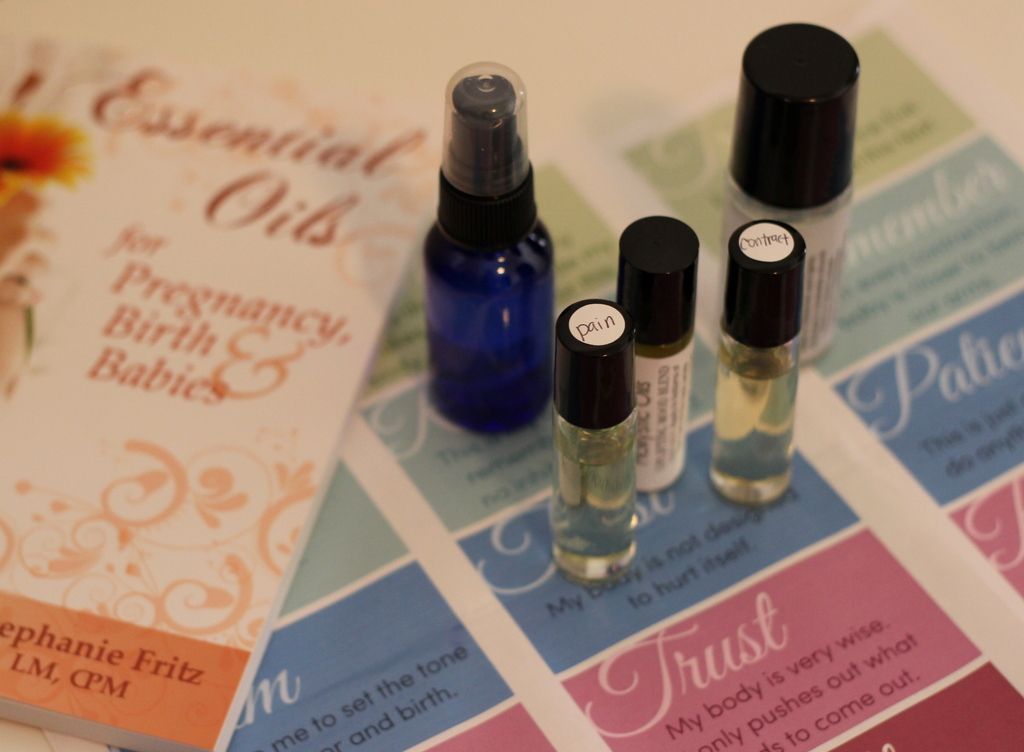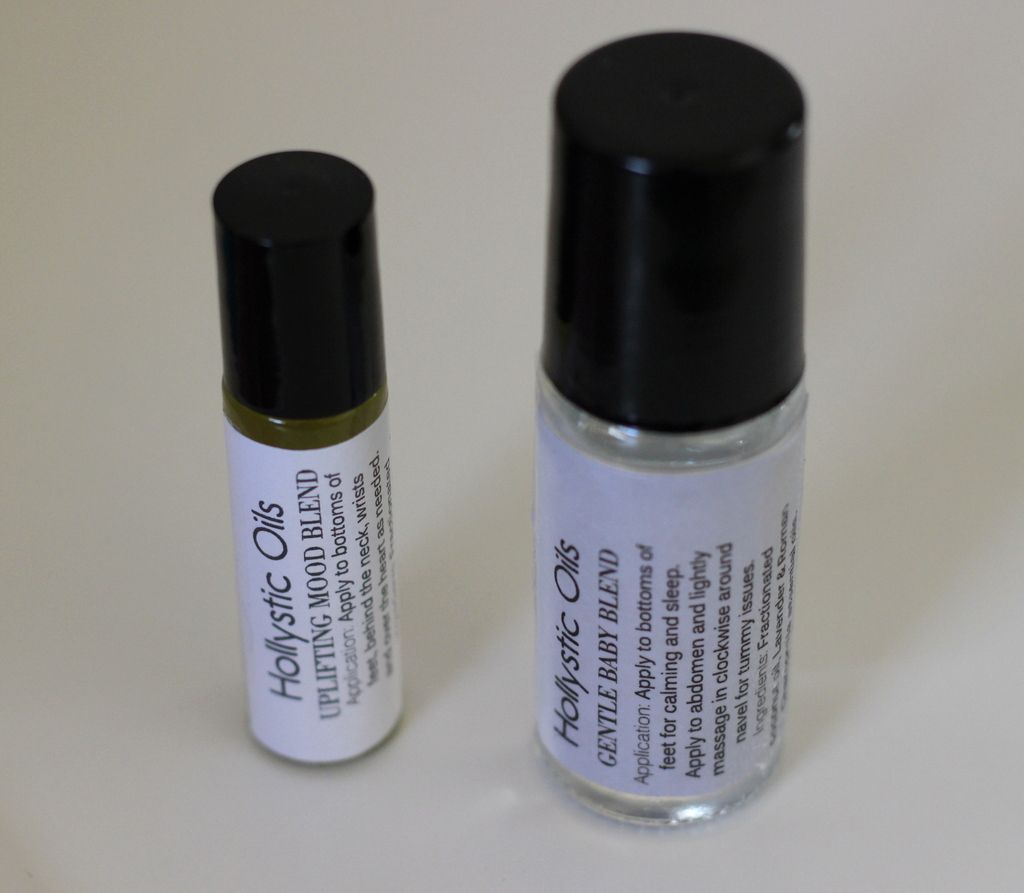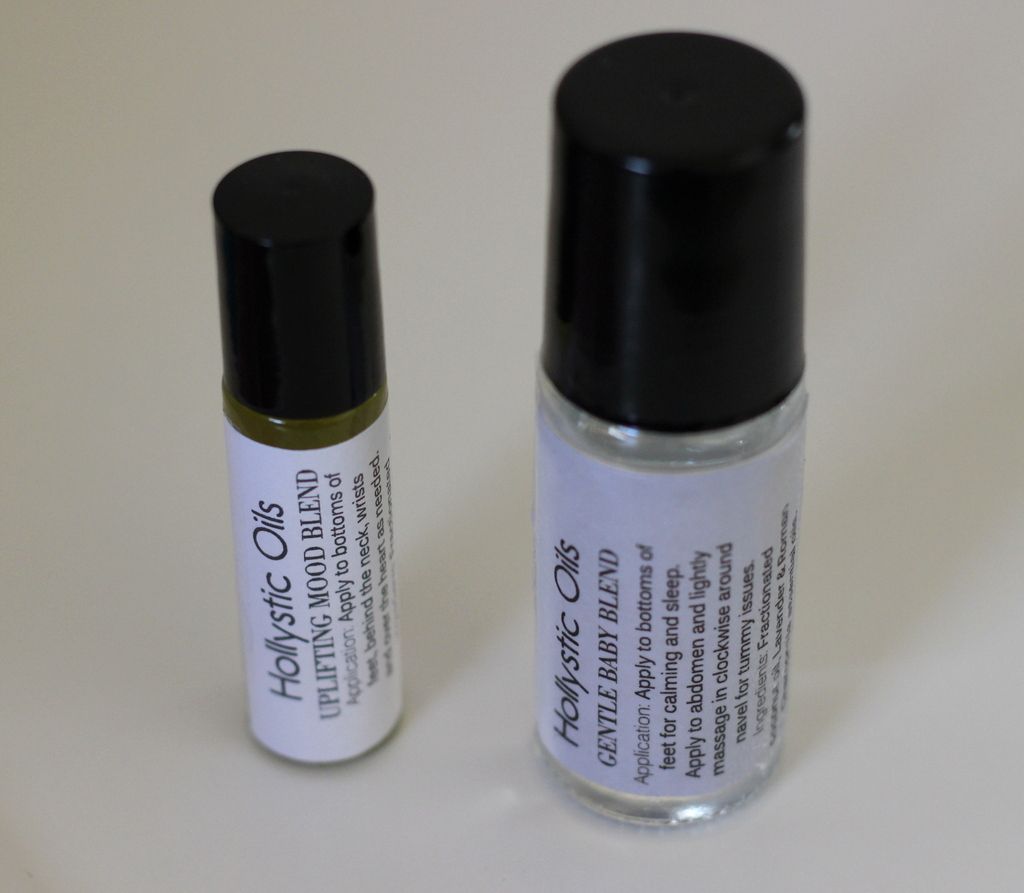 Holly created two blends for me to try, including an Uplifting Mood Blend and a Gentle Baby Blend. The Uplifting Mood blend is a combination of fractionated coconut oil, Elevation blend, Frankincense, and Wild Orange oils. The Uplifting Mood blend smells beautiful, and definitely helps induce calm and relaxation when I have applied it to the back of my neck. The Gentle Baby blend, which I can't wait to use on Harper when she's here, is a combination of fractionated coconut oil, Lavender, and Roman Chamomile oils. She was also so kind to send over the
Essential Oils for Pregnancy, Birth & Babies book
, which has given me a lot of wonderful ideas!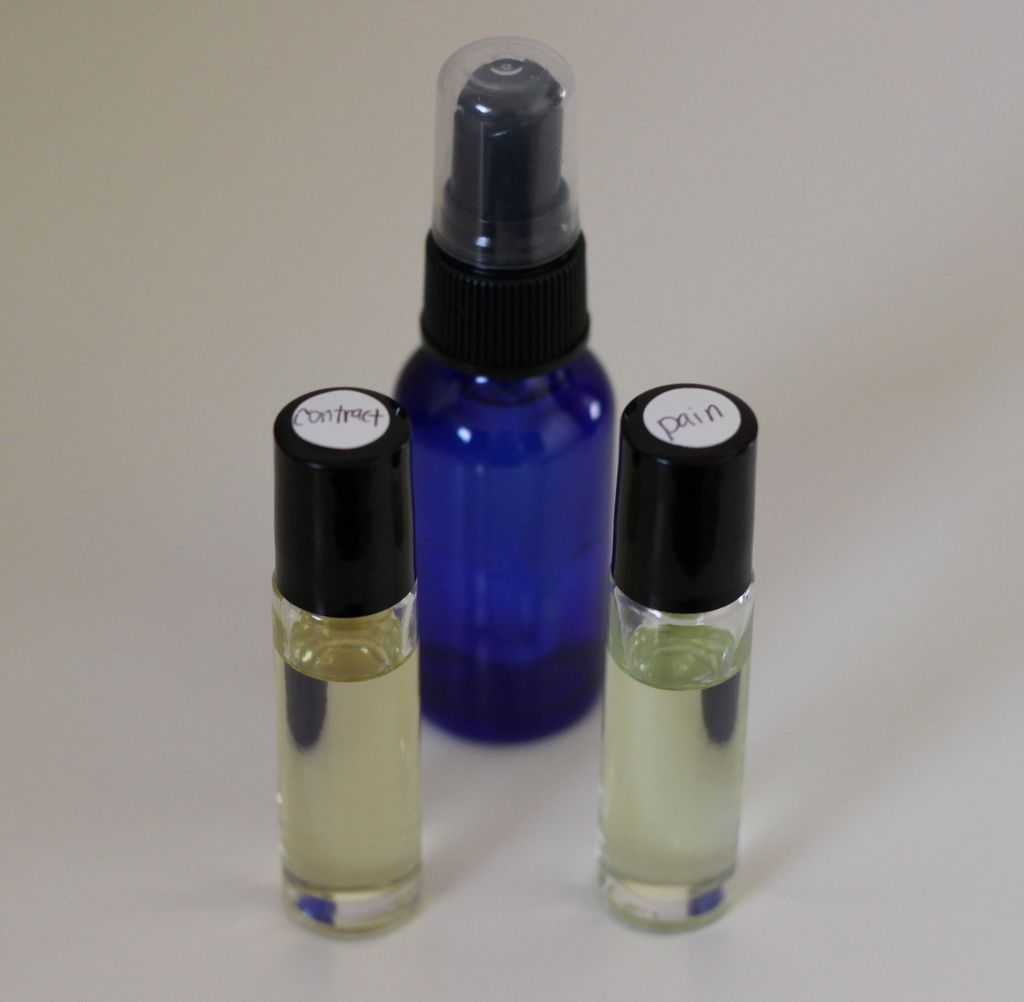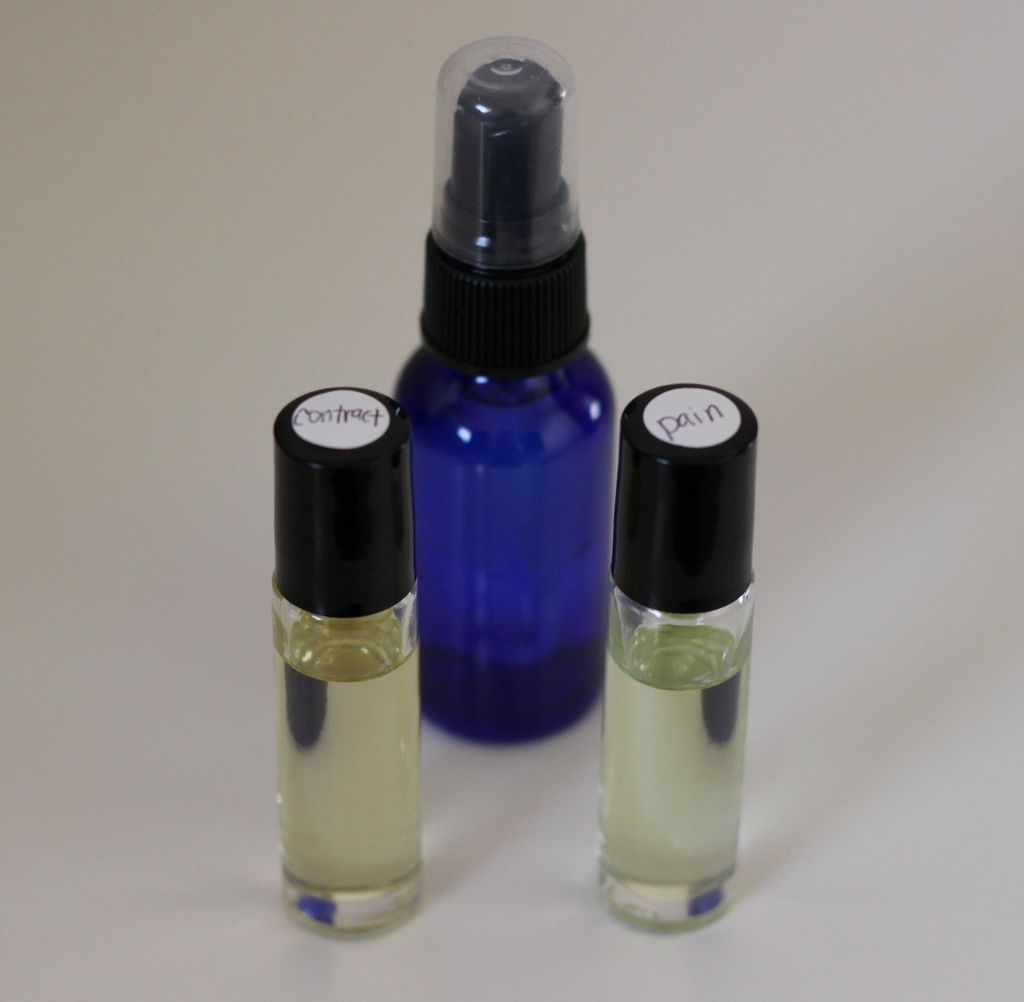 Cortney created three different blends for me, including a Perineum spray to help with postpartum healing, a "Contract" roller bottle blend to bring on and/or intensify contractions, and a "Pain" roller bottle blend to help relieve pain and encourage relaxation during labor. I have read a lot of positive reviews about the use of a Peri Spray after birth to help soothe and heal, and have a feeling that this blend will become my new best friend. Both of the roller blends are already
packed away in my birth center bag
, along with a list of birth affirmations that Cortney passed on to me. Two of my favorite mantras can be found below.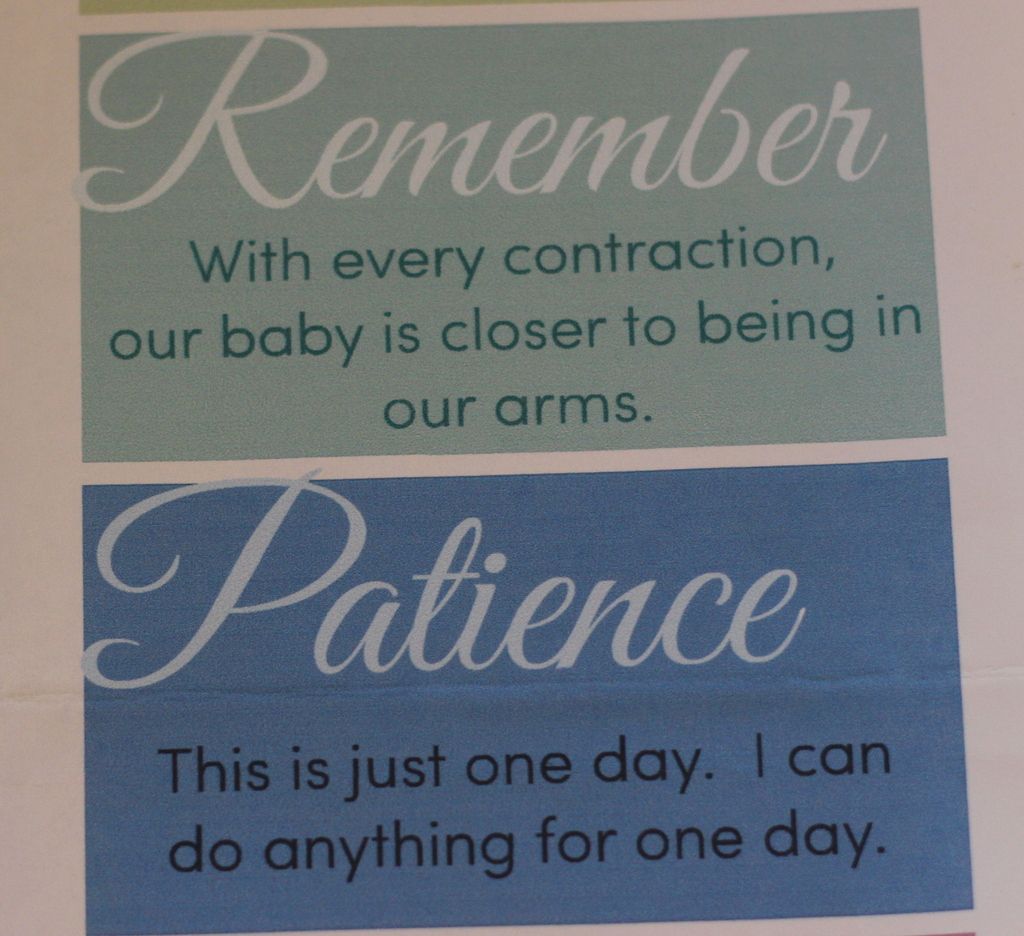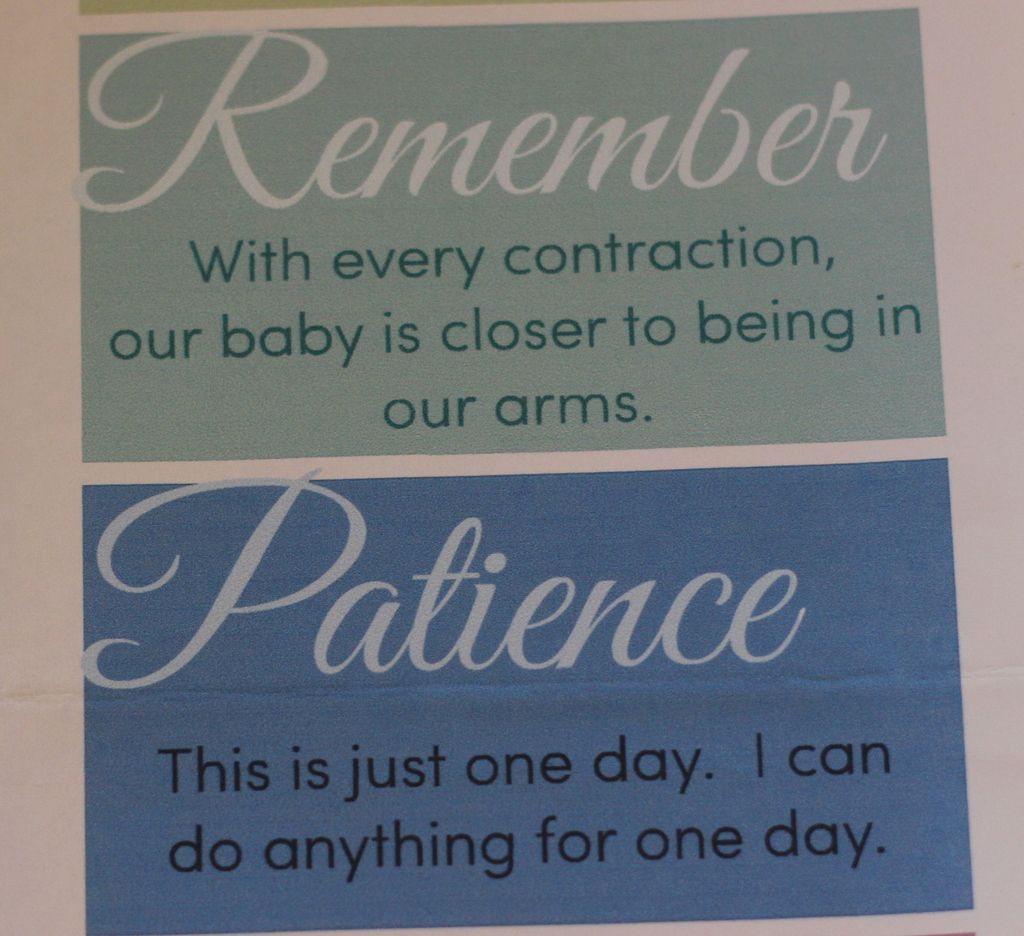 You definitely have to check these ladies out on Instagram for daily tips as how best to incorporate Doterra oils into your daily lives. They can answer any questions that you have about oils and I am so lucky that we found each other via social media!
________________________________________________________________________________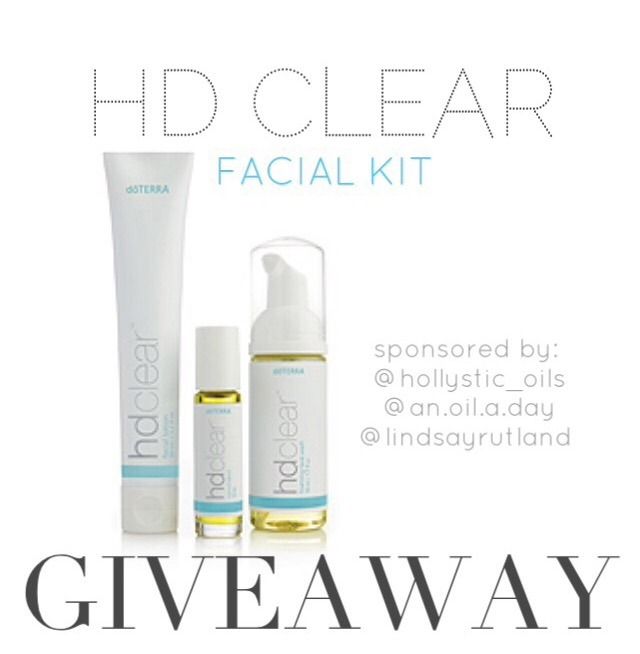 And now it's giveaway time! Complete the entries in the Rafflecopter below for your chance to win a full HD Clear Facial Kit (retail value is $63). The kit includes the HD Clear Facial Lotion, HD Clear Topical Blend, and HD Clear Foaming Face Wash. The giveaway will be open to US residents only and will run from midnight MST on 05/13 until midnight MST on 05/20. All entries will be verified and a winner will be chosen and notified via email within 48 hours. Thank you so much for entering, and good luck!
A HUGE thank you to Holly & Cortney for sponsoring today's post and offering such a generous giveaway. I received these products in exchange for a post, but as always, all opinions are 100% my own.