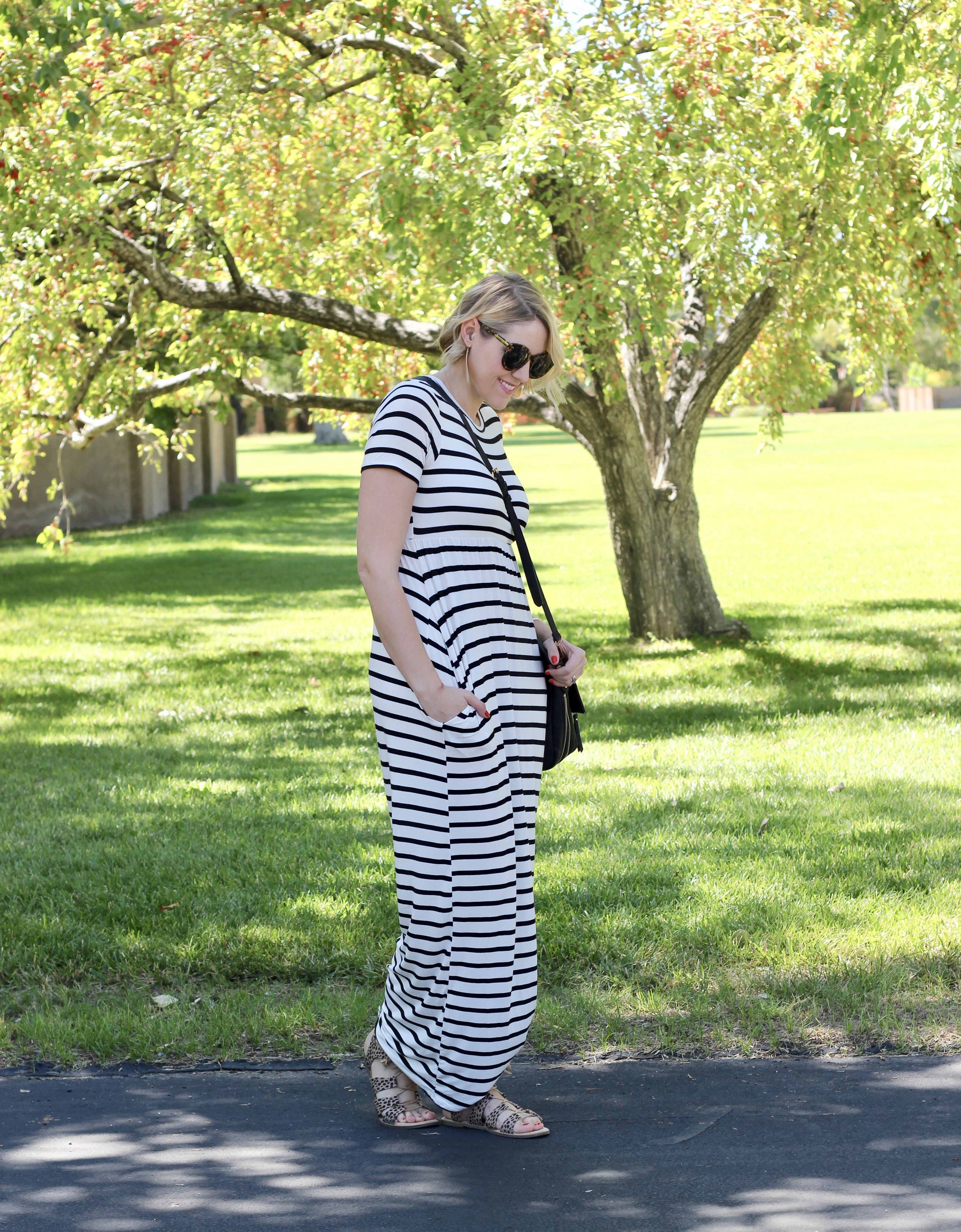 Alright my fellow tall ladies, this maxi dress is for you! I kind of have a thing for striped dresses and my love for maxi dresses runs deep. I am always on the hunt for new options. Maxi dresses are essential to my wardrobe throughout the spring, summer, and fall. I was recently browsing one of my favorite online boutiques and came across this maxi. I'm usually pretty hesitant to order maxi dresses online out of fear that they will be too short. It's safe to say I was pleasantly surprised when this one arrived and was the perfect length! When wearing sandals, it actually even drags a little on the ground, hence the knot tie on the bottom.
Also, hi super short hair! I went in for a cut and color a few weeks ago and my hair wound up getting chopped off a lot more than anticipated. I am still trying to figure out how to style it, but hair has never been my strong suit! If any of you have similar hair, be sure to send your tips and tricks my way! Speaking of hair, I recently shared some of my essential products for fine and straight hair over on Live Plentiful and I'd love for you to check it out.
Megan and I have been working so hard to make the site amazing, and I'm loving how it's going so far. I learned this week that I will be traveling to San Diego in about a month for the launch party for Live Plentiful and I couldn't be more excited! I'll definitely be sharing more as the trip gets closer, as well as a recap of it all. In the meantime, be sure to join us in our Live Plentiful Chats Facebook group.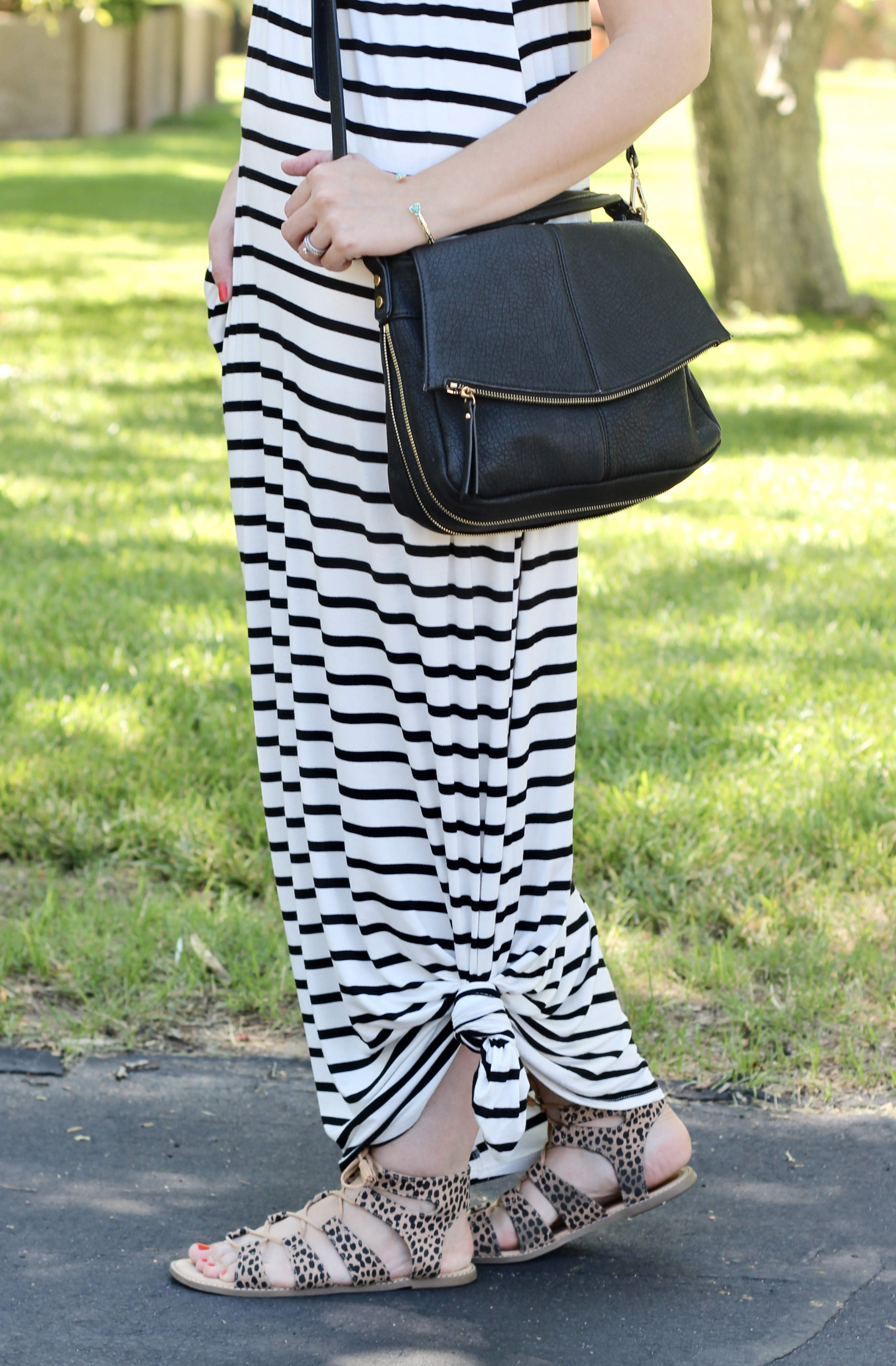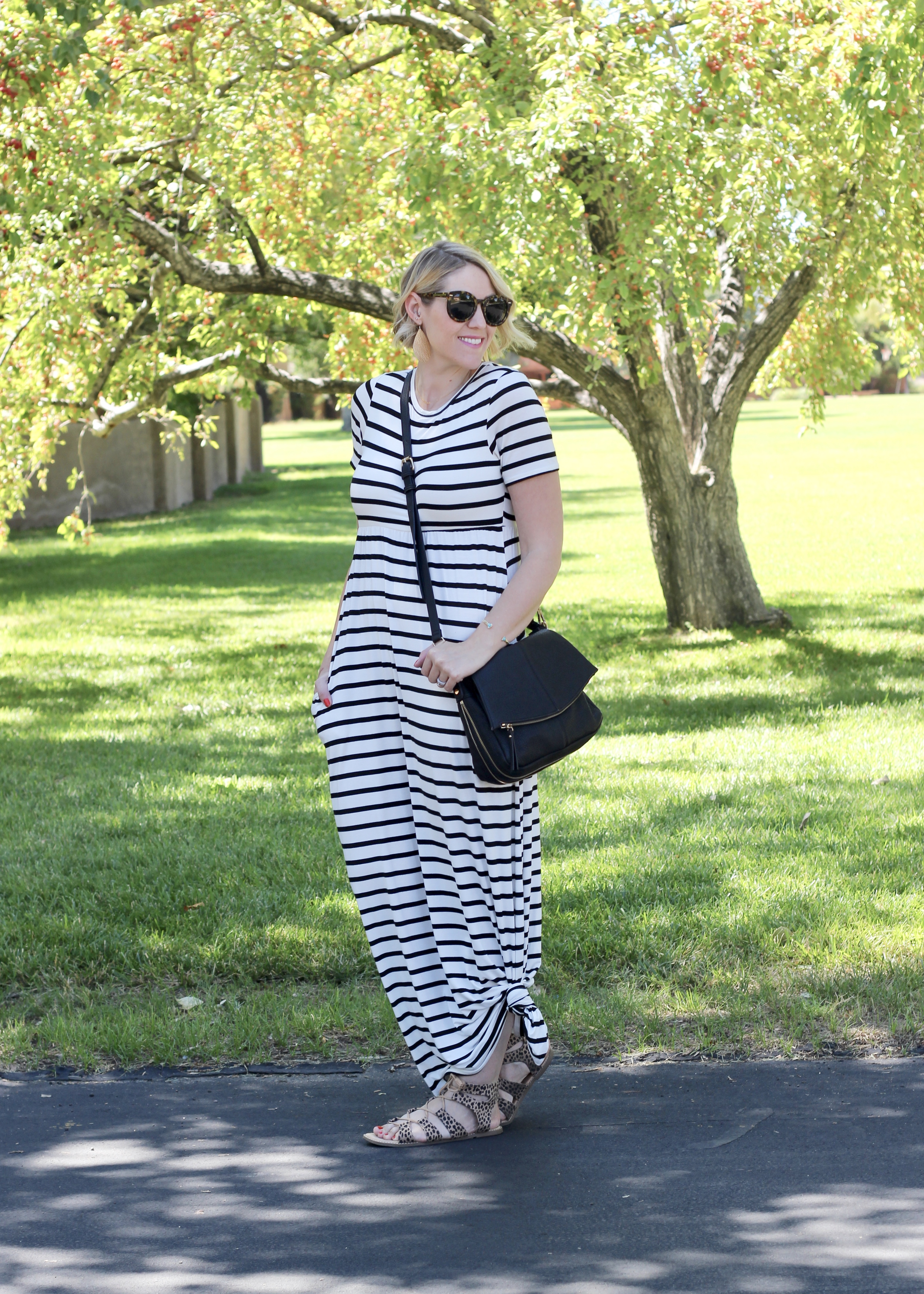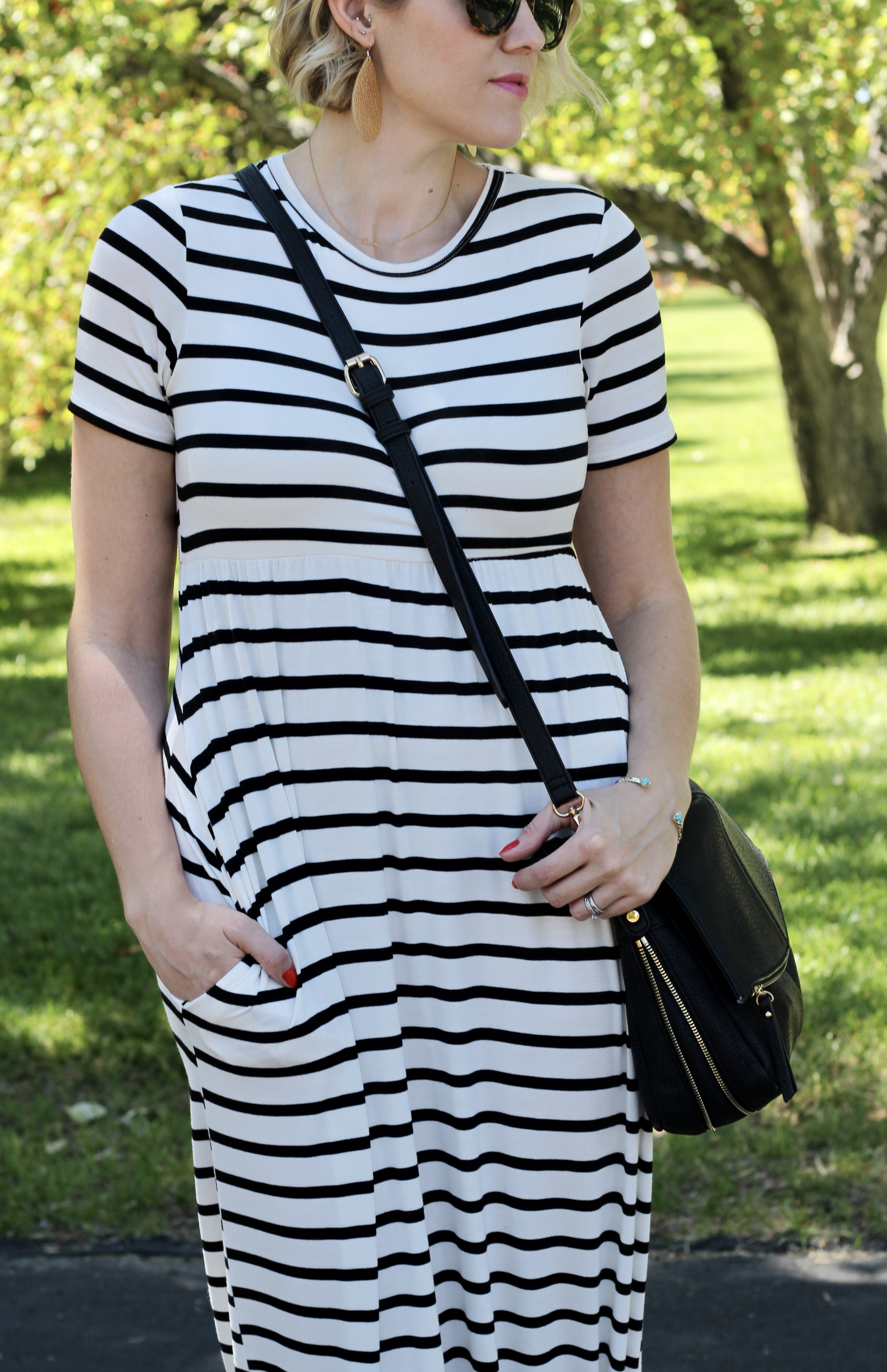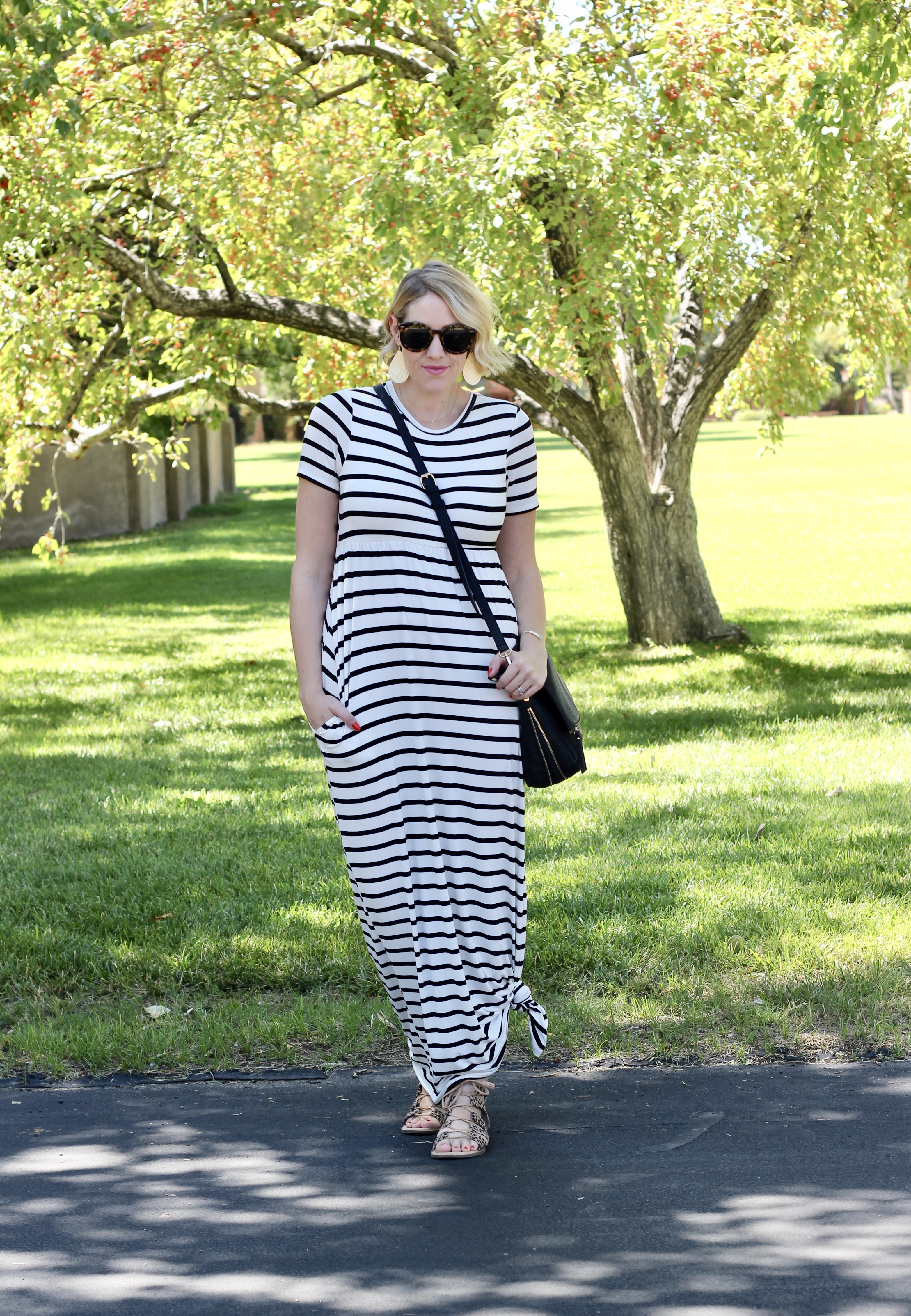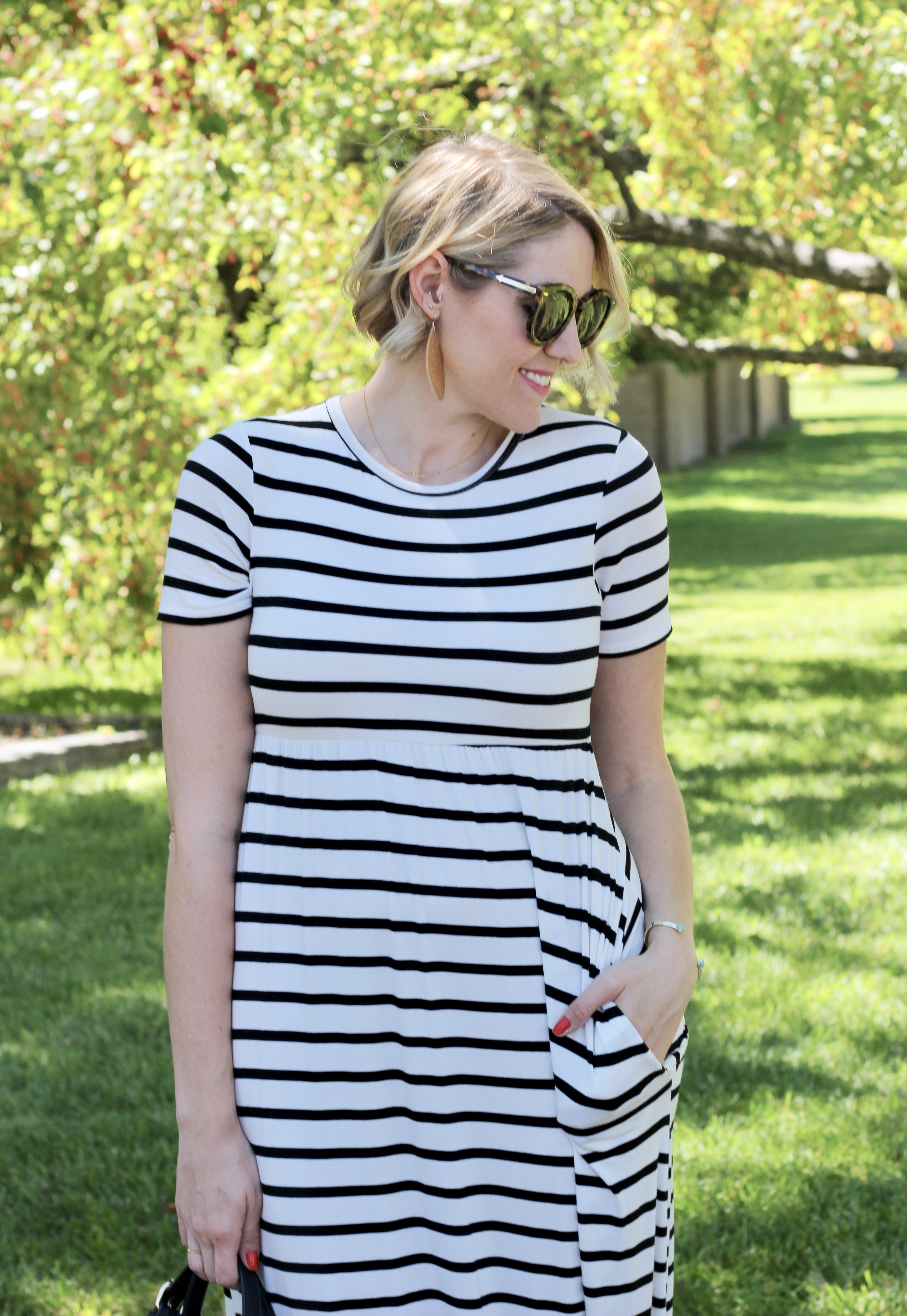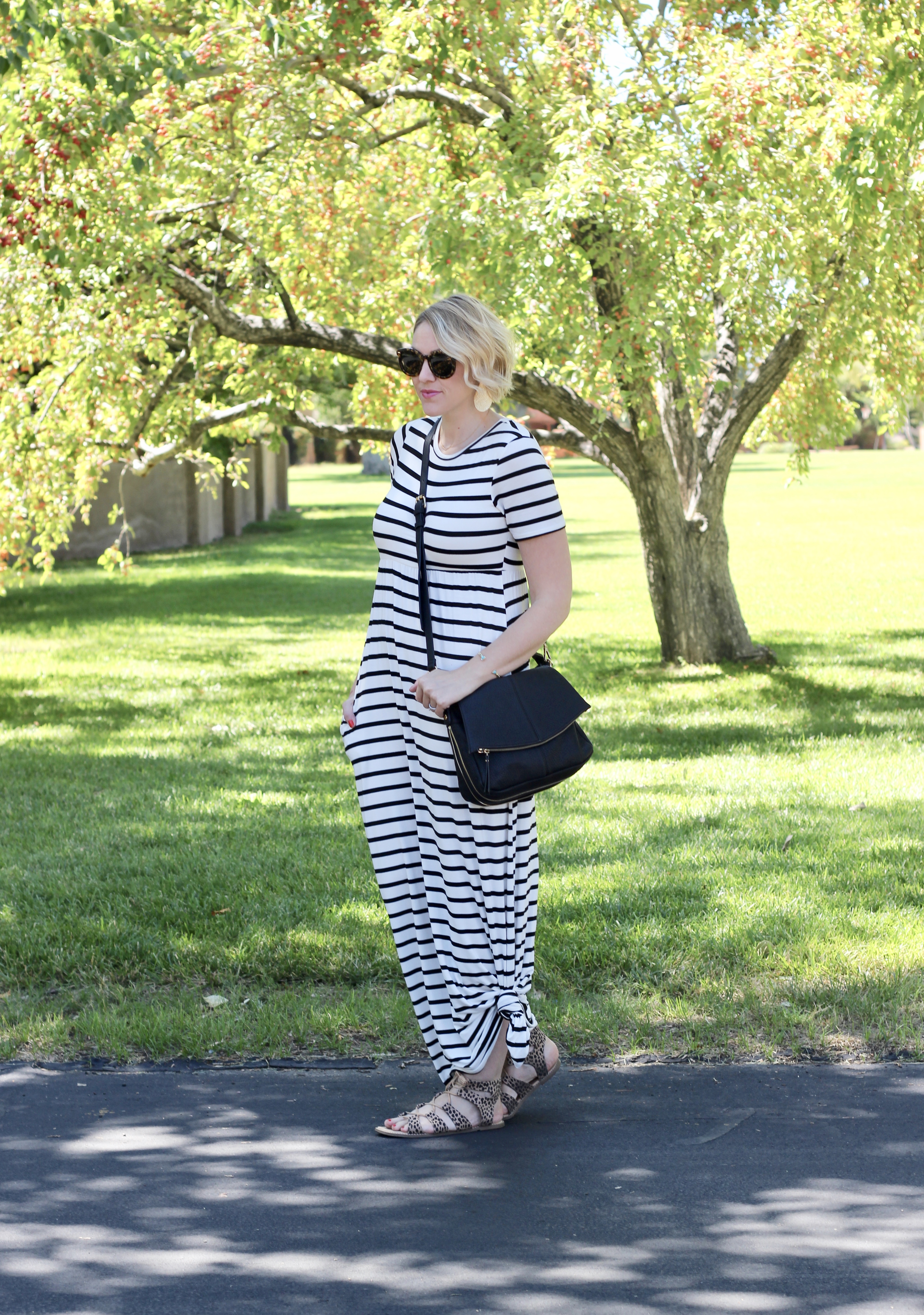 Wearing:
Urban Expressions Crossbody c/o