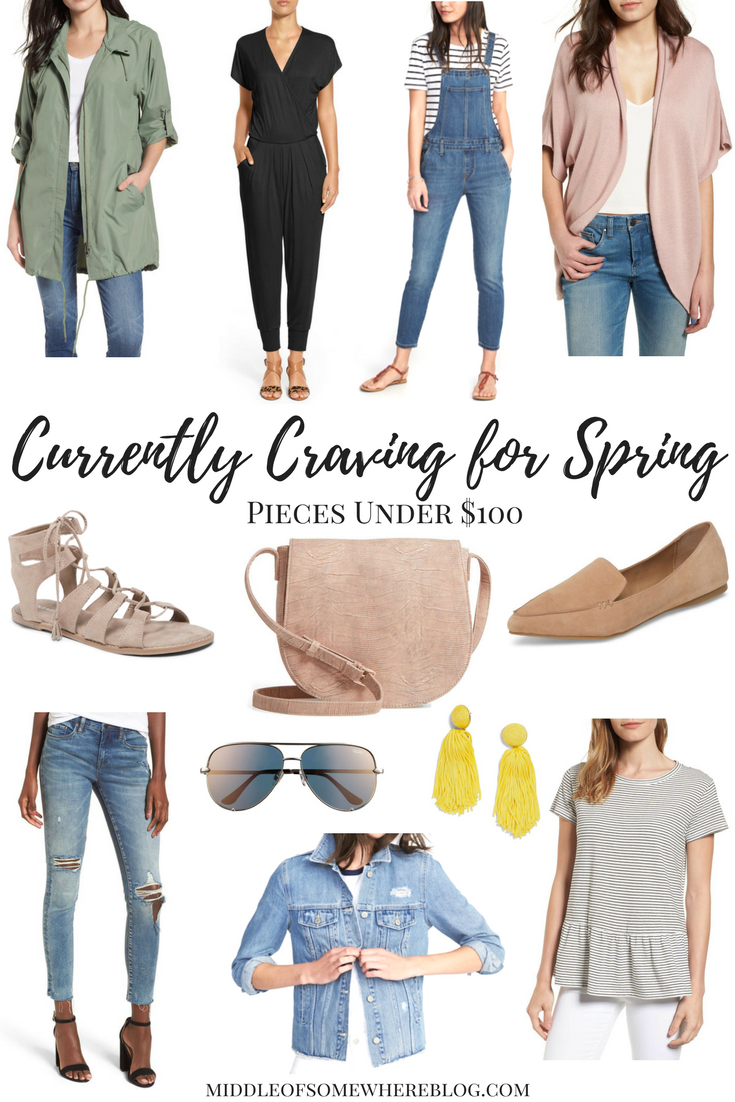 Like every other blogger on the planet, I am counting down the days until it is officially spring. We had a little glimpse of warm weather here a few weeks ago, but that was short lived. It's been pretty cold here the last few days. We even had some random snow over the weekend! Despite the snow, I am still dreaming about spring. I've slowly started adding a few new pieces to my wardrobe, including the cutest black overalls and a pair of neutral loafers. You know I'm all about finding pieces that are budget friendly, so I kept that in mind when putting together today's post.
There is clearly a theme going on with denim today. We all know by now that I could live in denim. I love the idea of wearing more distressed pieces as the temperatures rise, and you can't beat a great pair of distressed jeans. Last summer I shared two ways to style distressed jeans, and still stand by that pair! I also own two pairs of the lace up gladiator sandals that I included in my round up, last seen here. They are so affordable (under $20) and really comfortable. I definitely plan to grab a few more colors this year, and am so happy Old Navy brought them back!
What are you currently craving for spring?
Currently Craving for Spring // SHOP: