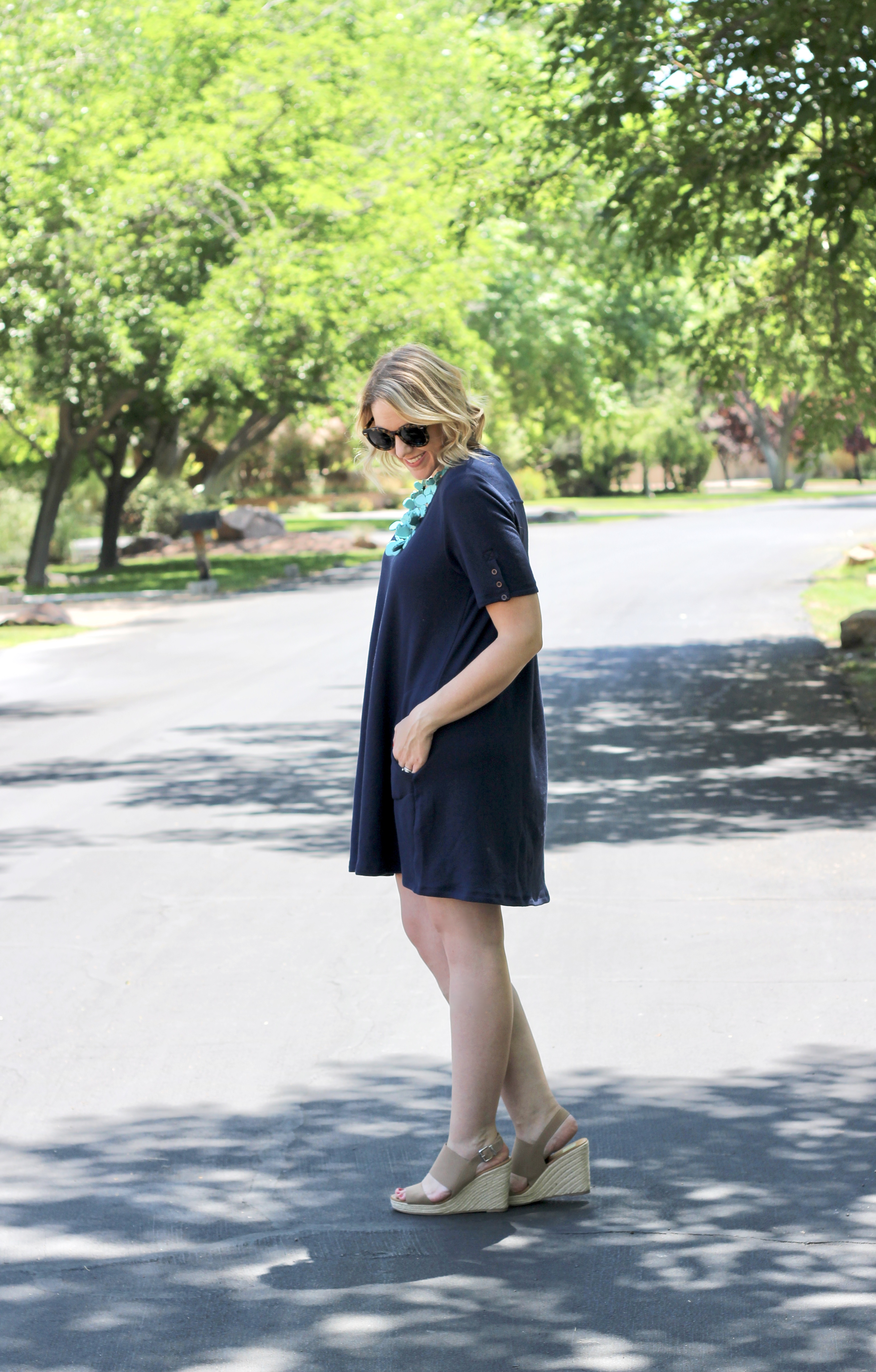 Happy Tuesday friends, I hope your week is off to a good start. Tonight I was talking to a friend I met in this crazy blogging world and was joking about a few of the reasons I suck at the fashion blogging game. Honestly, I don't even really like to use the term 'fashion blogger'. I much prefer to consider myself a personal style blogger. We can save that discrepancy for a whole separate post, but let's just say the fashion blogging game can be rough. Feeling like you always have to shop and buy new things to share is no joke. I really find myself struggling with this, especially during my first year of blogging. After having a baby, I realized that I just can't keep up and don't really want to. This is just one of the reasons why I suck at being a fashion blogger.
When I started this blog, my goal was to share my personal style and hope to inspire others with a similar body type (and budget, haha!) My lifestyle does not and will not ever be one that allows me to shop all of the time. I enjoy buying pieces that I can wear over and over, and find new ways to style them. I love wearing basics and shopping at stores like Old Navy and Target. 99% of the outfits I post are ones that I actually wear, which is why I rarely wear heels or a lot of accessories. I don't really like bombarding you with every sale that pops up, unless it's one that I plan to shop myself. (Disclaimer: yes, the Nordstrom sale is coming in a few days and I plan to post about it, but I promise not to overwhelm you!)
I felt like today's outfit was the perfect opportunity to share these thoughts because it is everything I strive to share. A navy dress that is so versatile and can be worn a million different ways and through every season. A pair of wedges that I bought last summer and still wear all of the time. My favorite turquoise statement necklace that I've shared at least 3 times on here. My go-to sunglasses that were a true investment piece, and were worth every penny.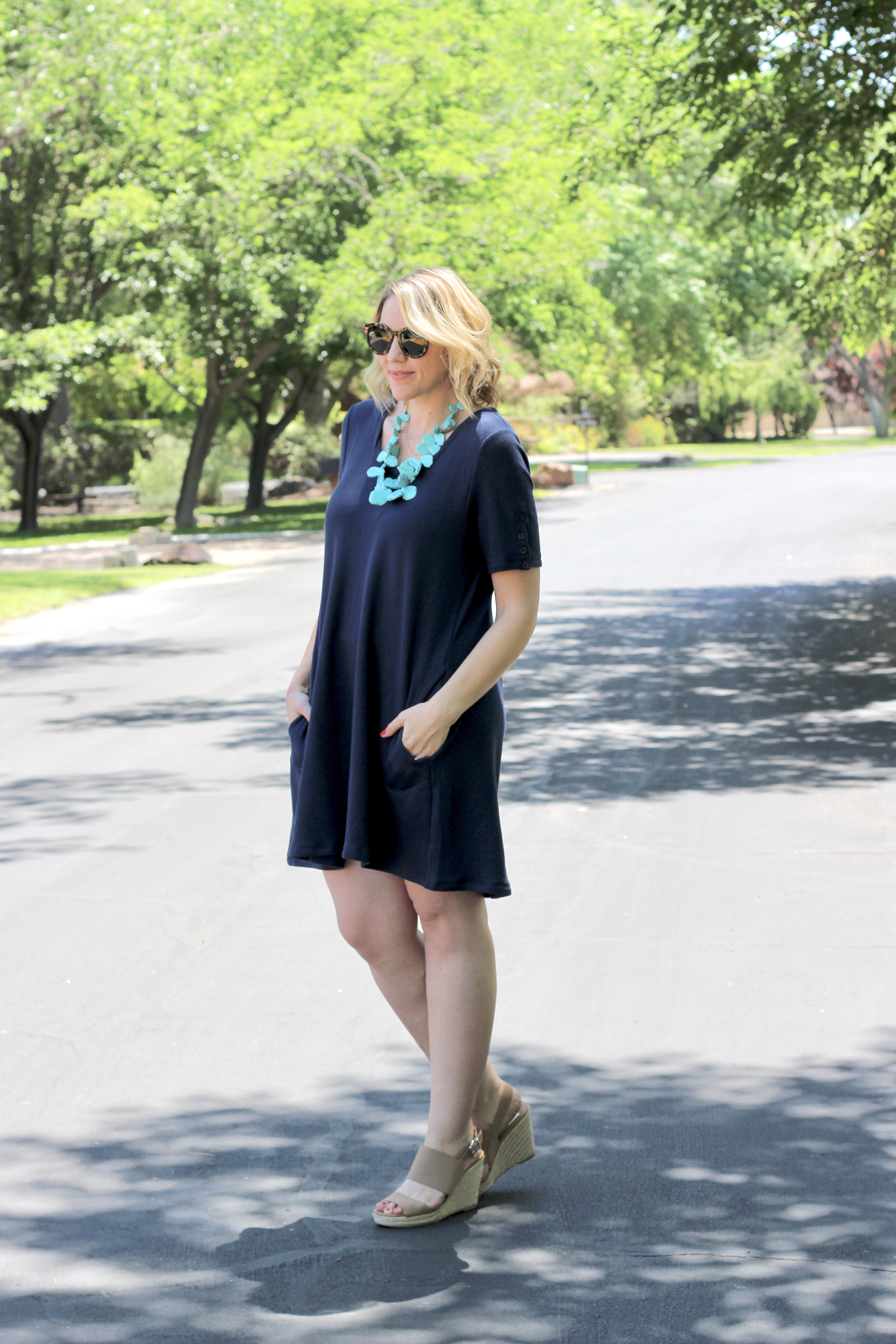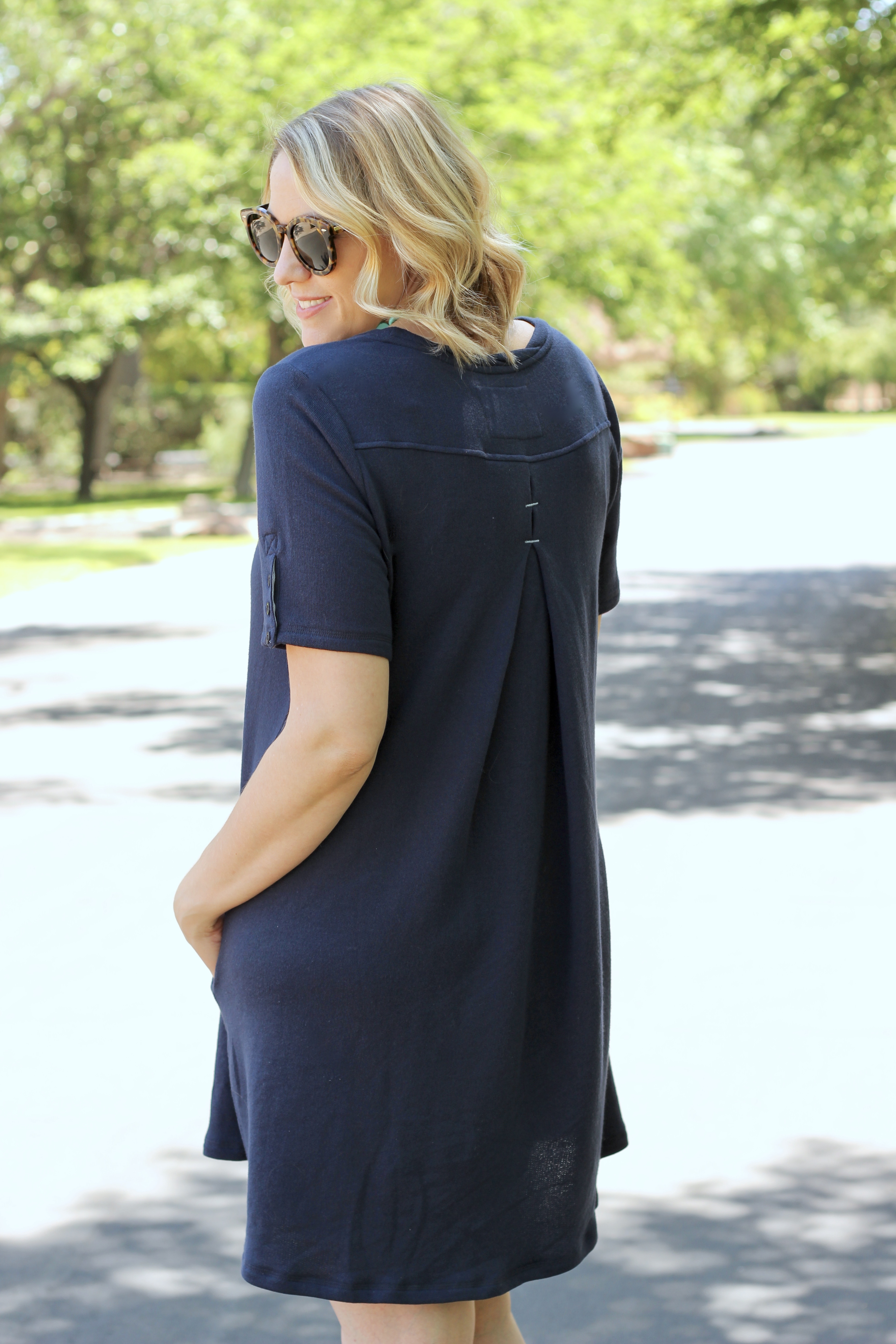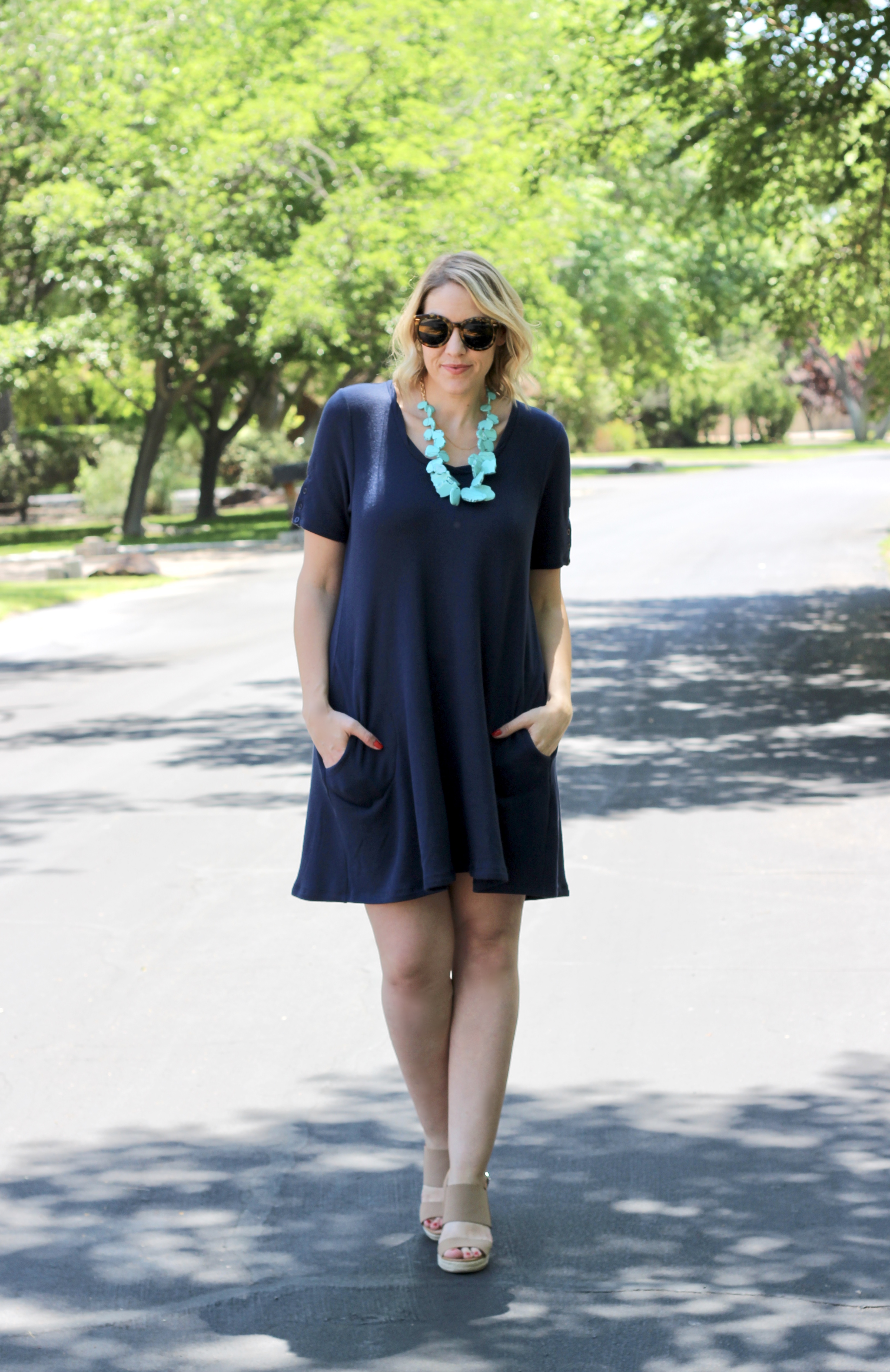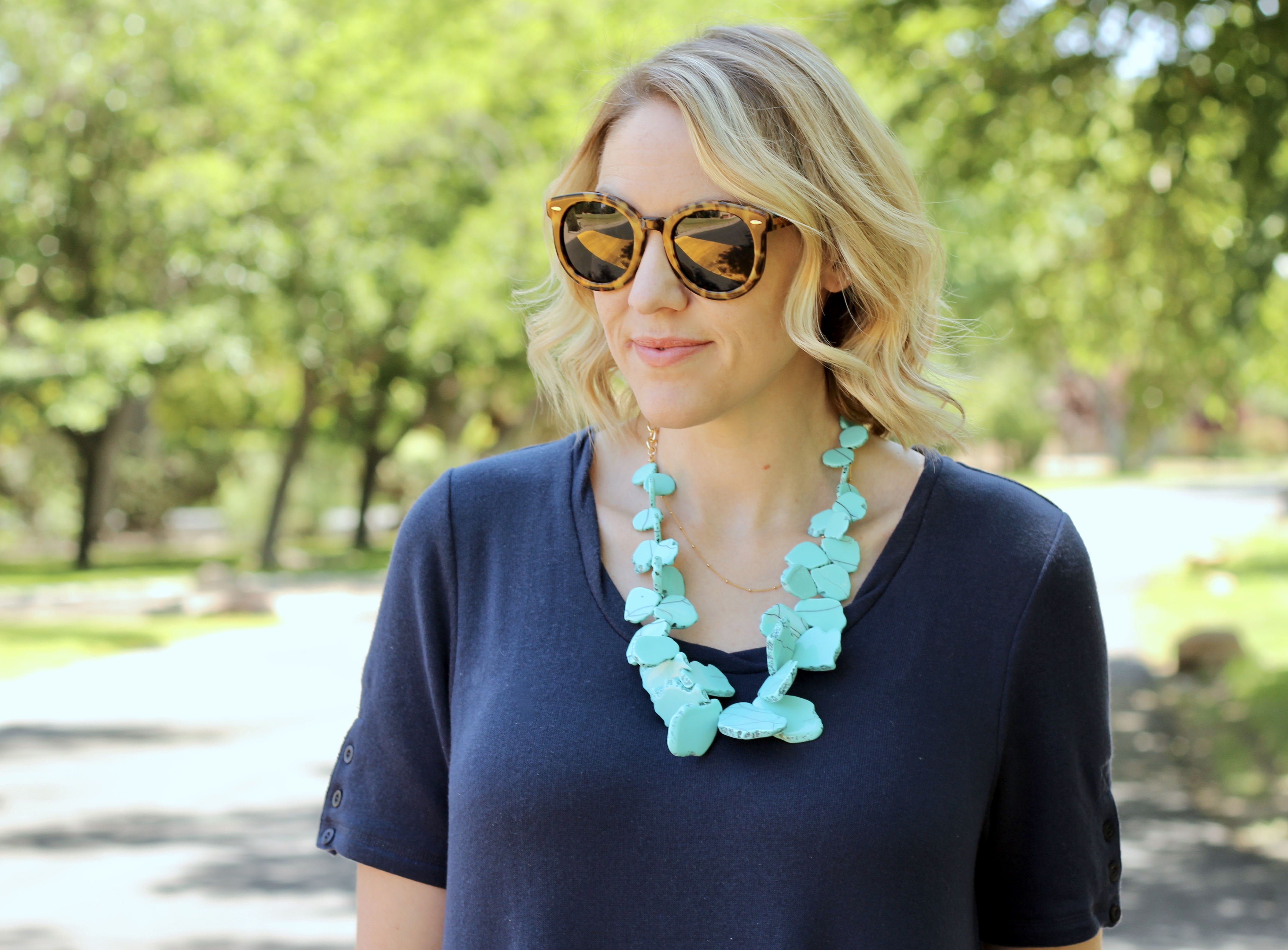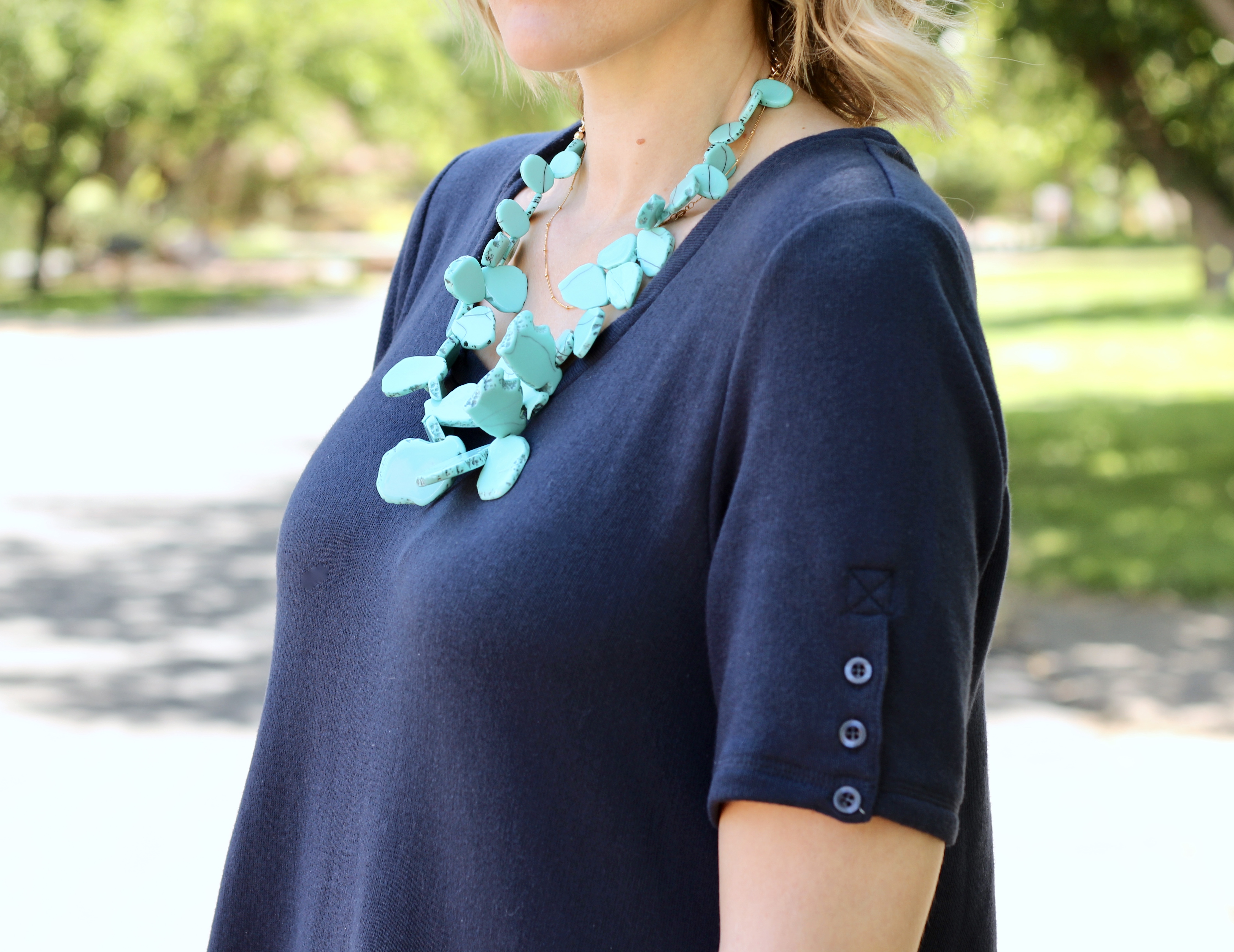 Wearing:
The Heidi Navy Dress c/o Evy's Tree (check out my favorite mommy & me Evy's Tree hoodies here)
Baublebar Seaglass Bib c/o (this necklace was last seen in this post)
dv for Target Wedges (old, cute similar option here)
Shop the Post: