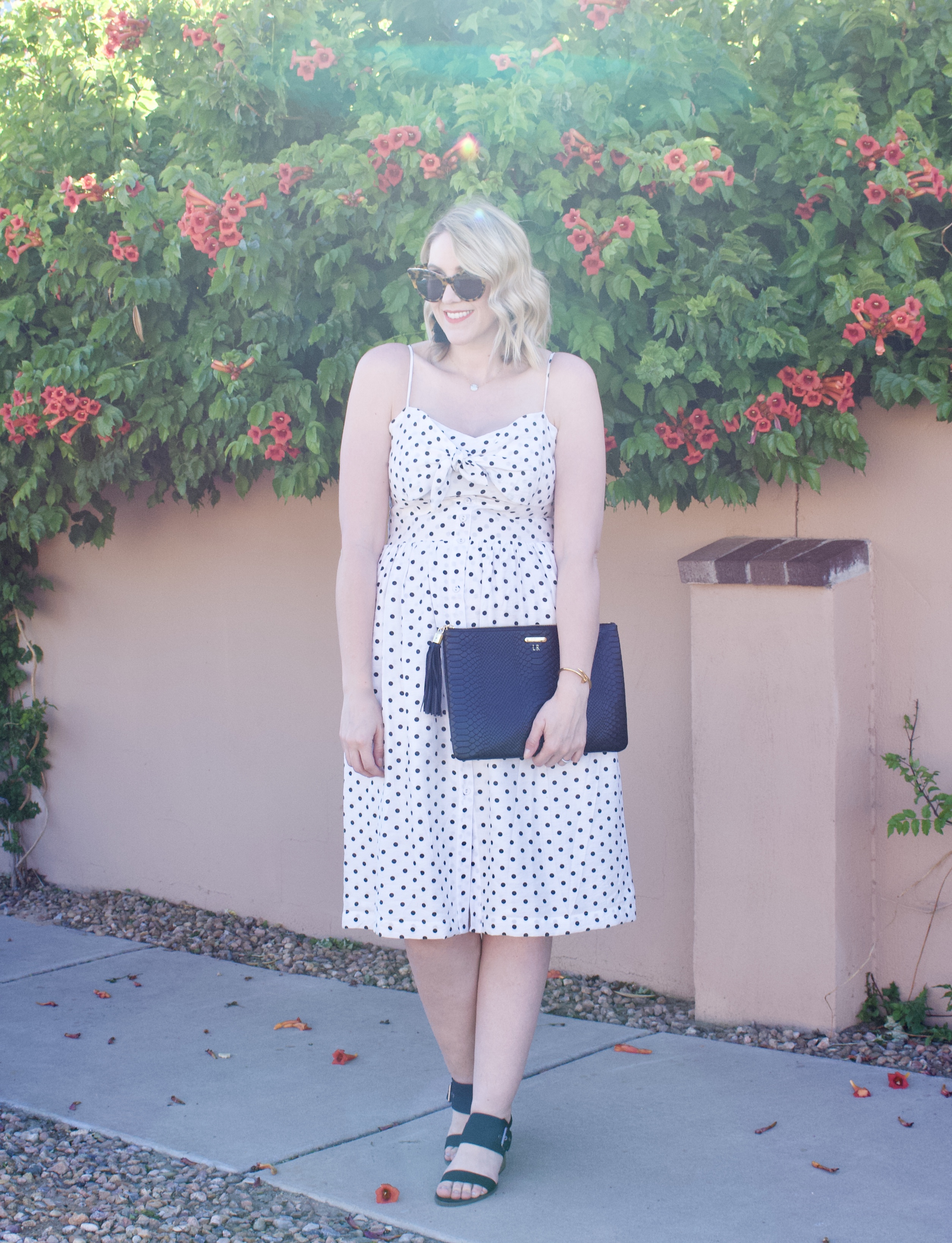 Happy Thursday! Why do the shortest weeks always wind up being the craziest? Maybe it's having to play catch up, or trying to cram 5 days of work into 4. Either way, I'm so ready for the weekend! I am also really excited to share today's post with you, since it's been in the works for a few weeks. Back in April I had the chance to go to Nashville to meet up with a group of my favorite blogger friends. The majority of us had never met before, and I honestly wound up having one of the best weekends ever!
Today 4 of us thought it would be fun to style the same polka dot midi dress (that we were introduced to by Chanel). We all have very different body types and style aesthetics, and thought it would be helpful for you to see the same dress styled 4 ways. You all already know my love for midi dresses, and this polka dot number is universally flattering! Be sure to head to each lovely ladies blog post to see how they wore their midi dress.
Chanel of Chanel Moving Forward: Chanel is as real as they get! She is so thoughtful, and can plan a party like nobody's business. Seriously, you have to check out her parties on her blog – they are incredible! I would describe her style as classic and timeless, and she is the queen of the midi length. She always wears the cutest skirts and dresses!
JeeYoung of Simply Every: JeeYoung is like my long lost sister! We are similar in so many ways, and I always appreciate her honesty. She's a boy mama x 3 and today is her littlest boys birthday! Happy birthday, B!). I love her polished, yet laid back style. She's also a fellow tall girl, which you know makes me so happy to find.
Val of Lovely Lucky Life: Val is by far one of the funniest people I have ever met. She kills it in the casual style department, and shares the epitome of cute mom style! I would definitely say my style aesthetic is the most similar to Val's. If we were the same size, I'd totally love to raid her wardrobe!
Today is also link up day! Megan of The Fashionista Momma and I are sharing two different styles of midi dresses that are both perfect for summer! We would love for you to join us by adding your favorite outfit post of the week to the link up below.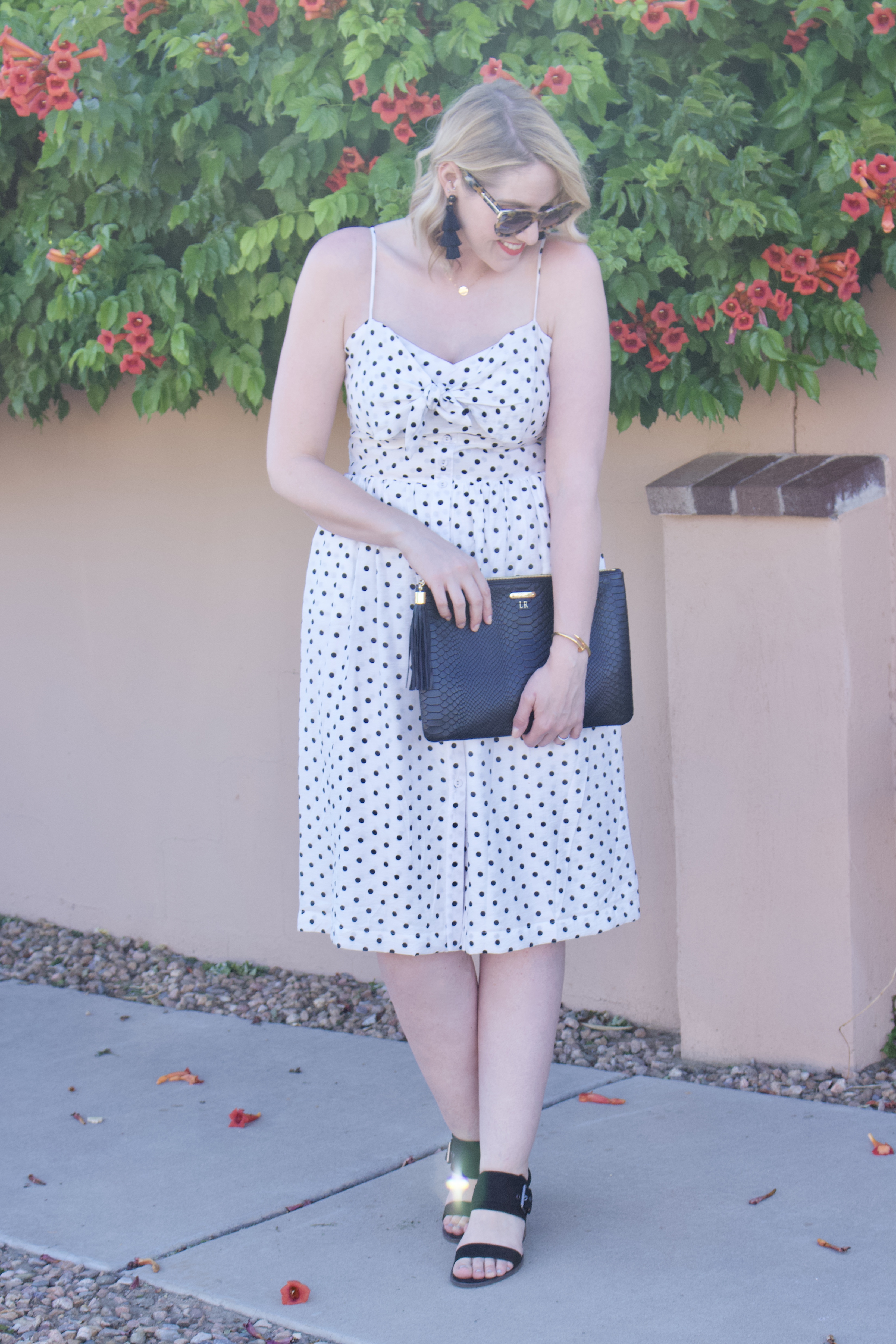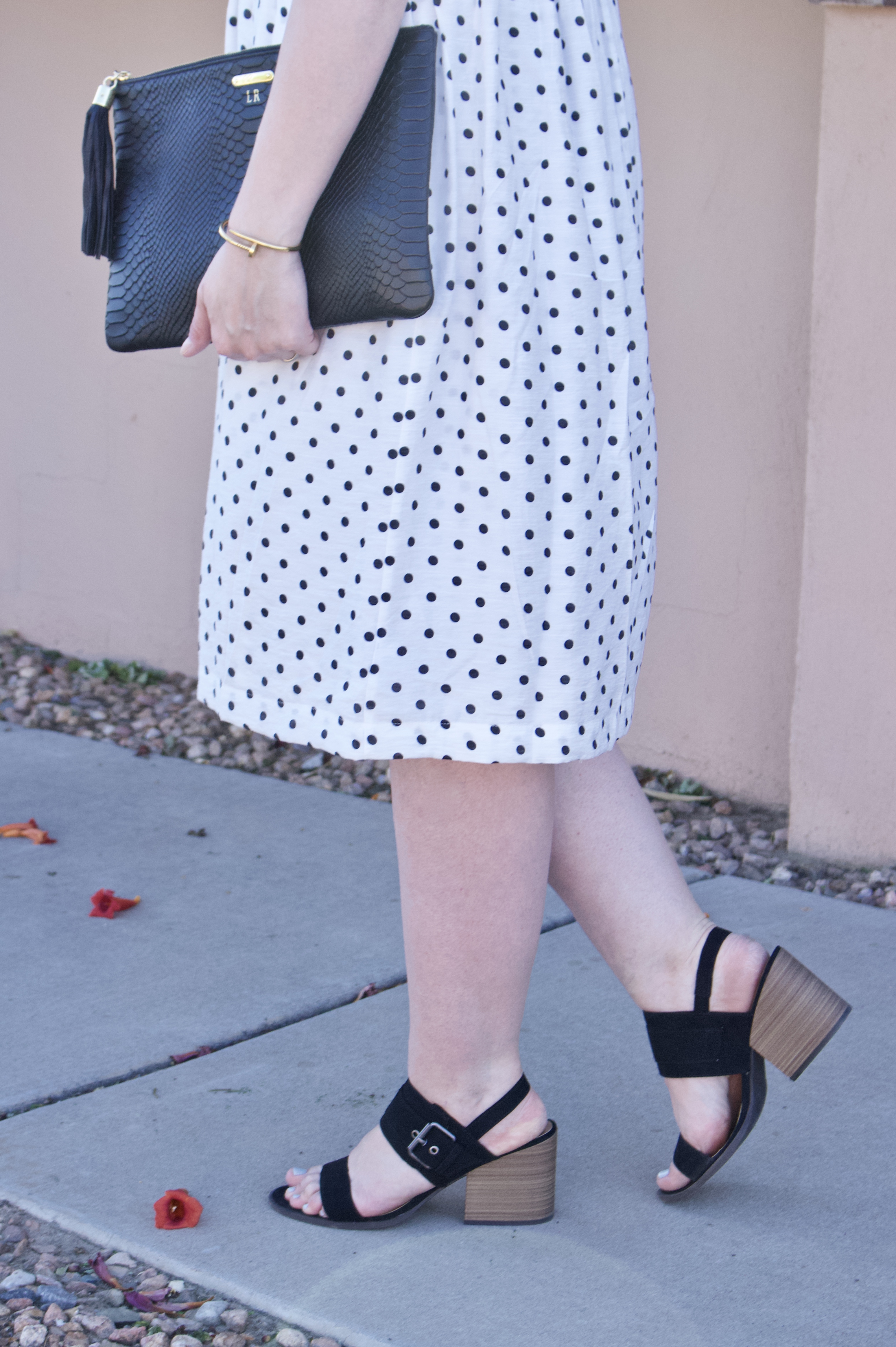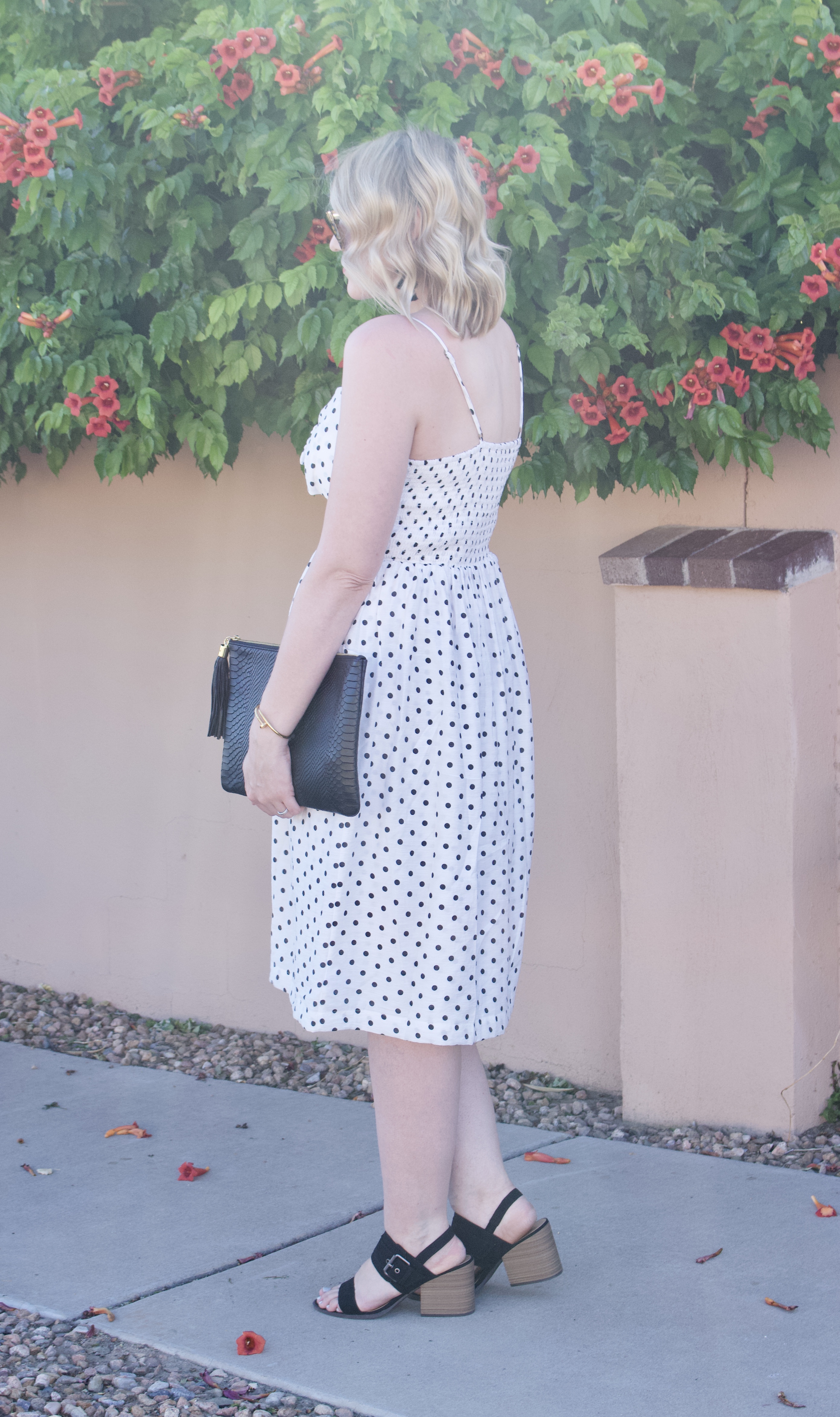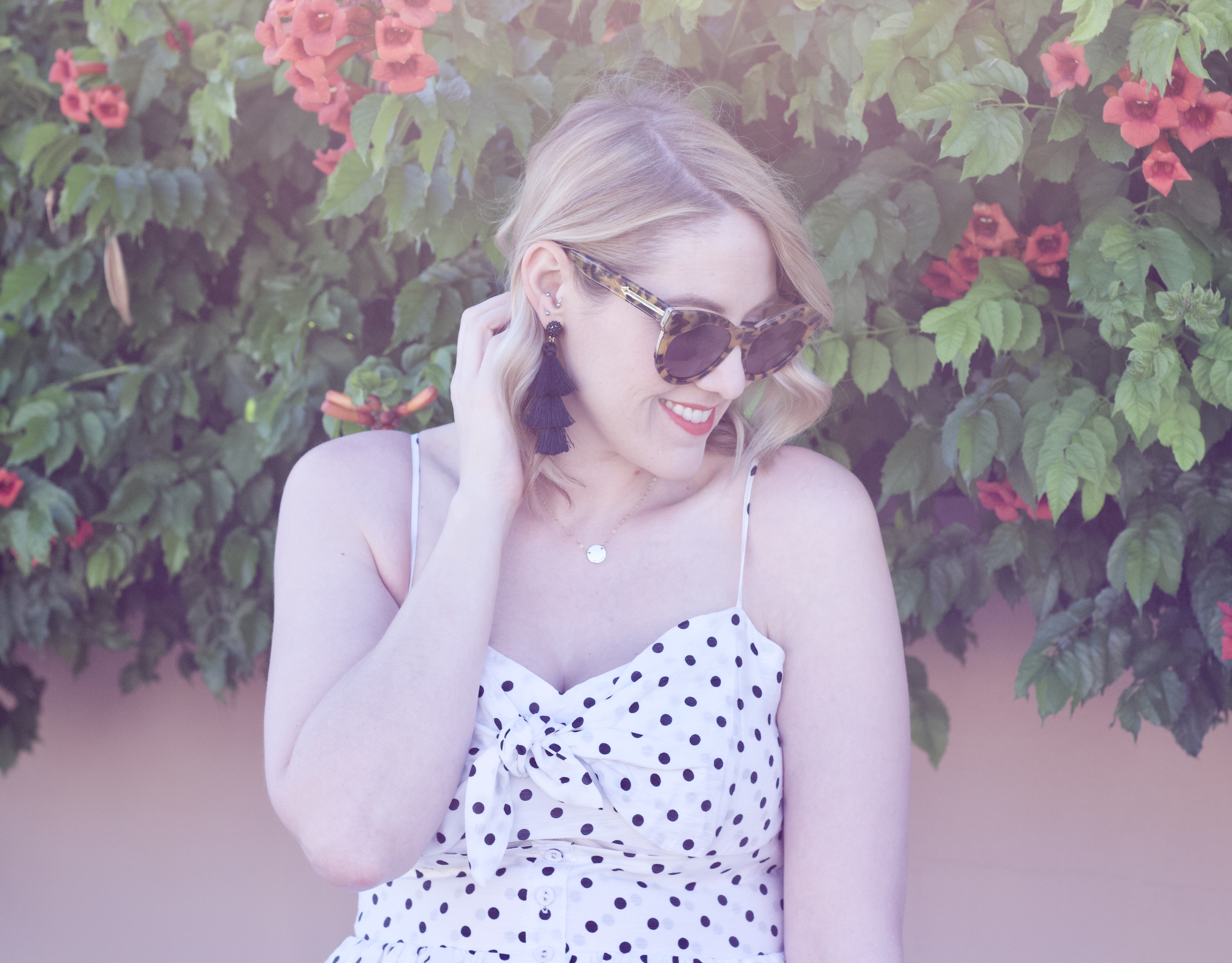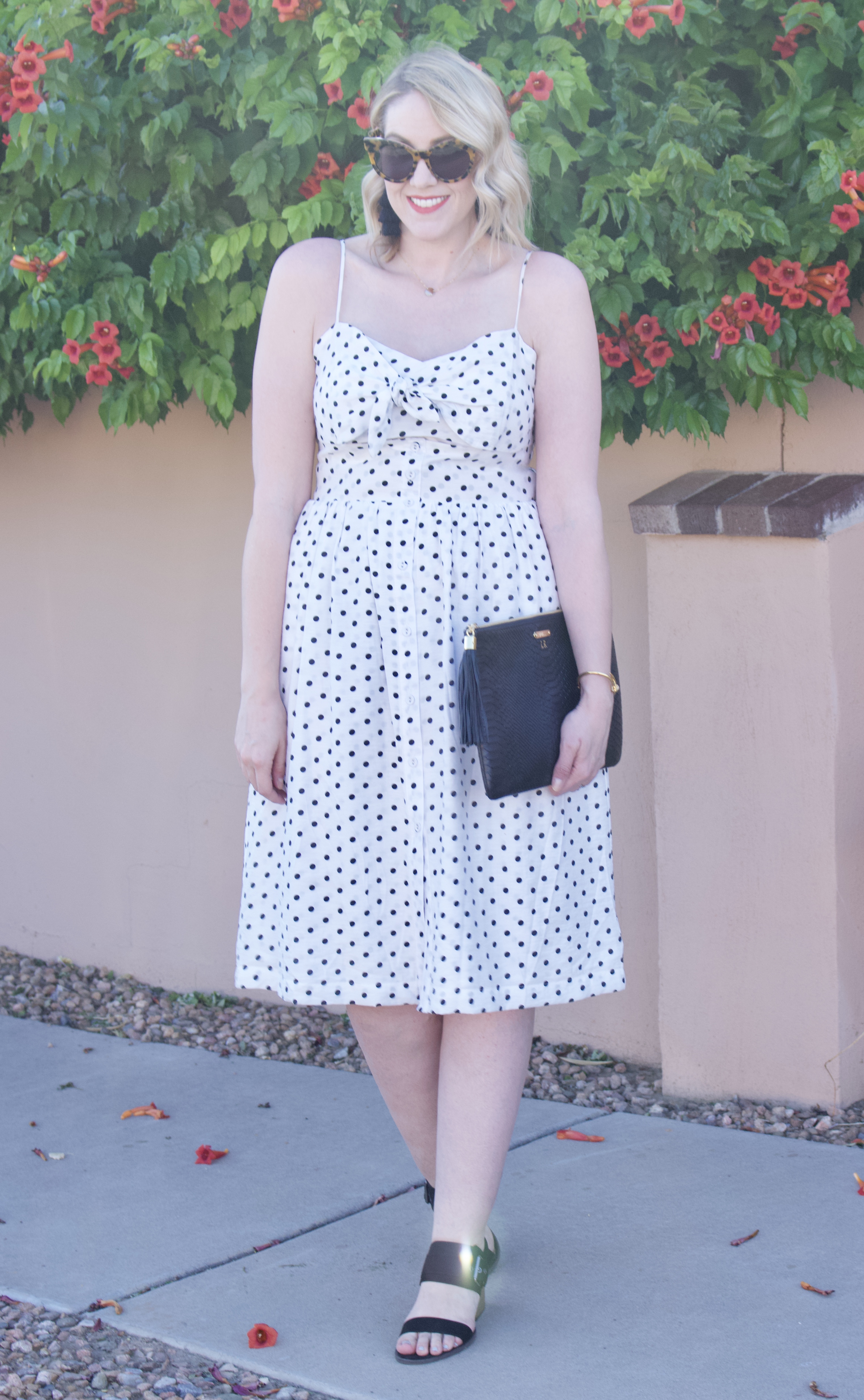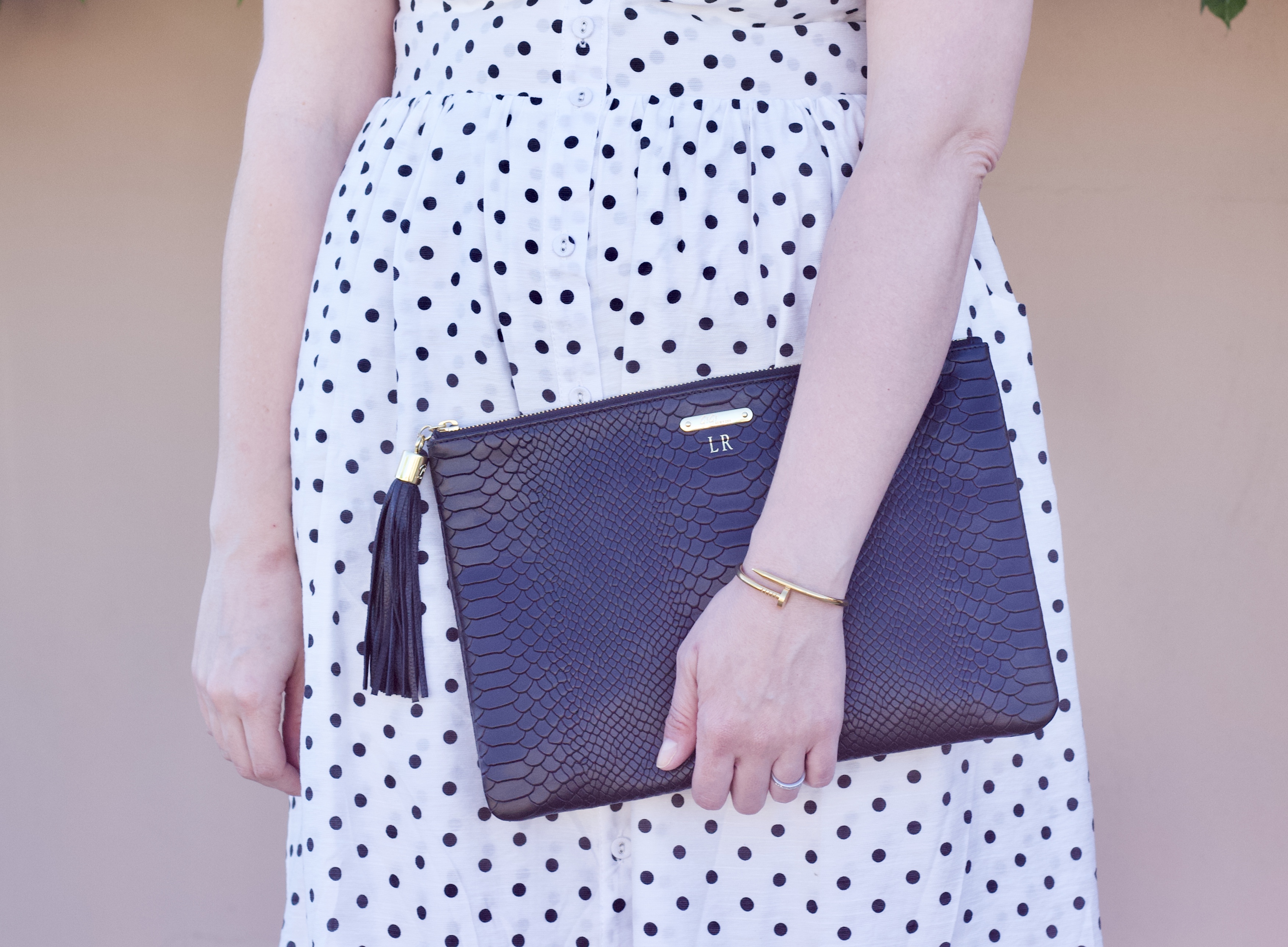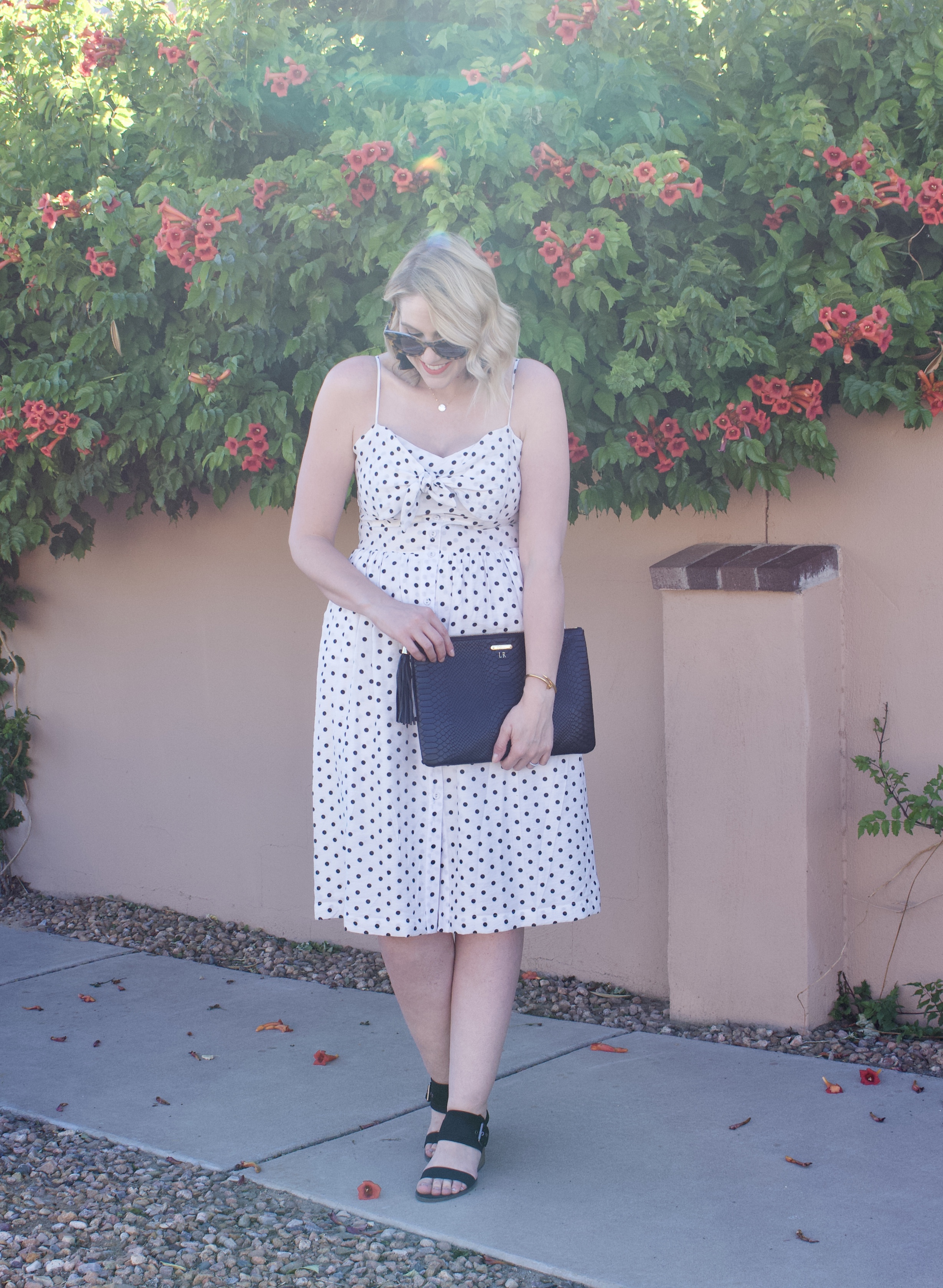 Wearing:
Polka Dot Midi Dress (on sale for under $20, also available in black!)
Sugarfix by Baublebar Earrings c/o
Gold Nail Bangle c/o Bella and Bloom Boutique
Karen Walker Sunglasses (similar pair here)
Shop the Post:

<!– end InLinkz script —>