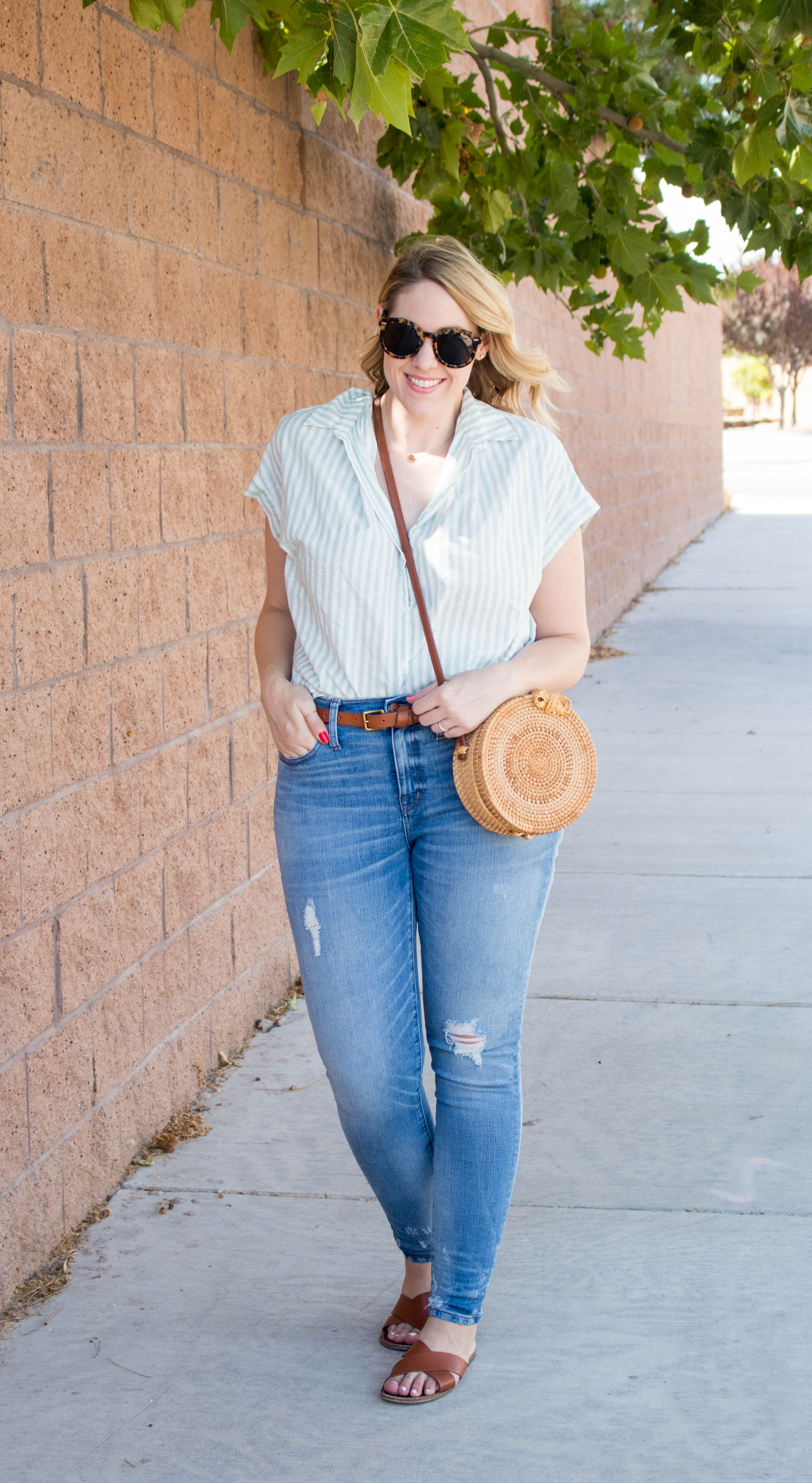 I might be really weird, but I usually try to stay away from trendy accessories. This is especially the case when I see the same piece over and over on bloggers. Not trying to be a hater, but when I see a bag or pair of shoes styled a million different ways it can feel a little redundant. The circle rattan statement bag trend was one I just couldn't stay away from. I just love the look of these cute little bags, and had to get my hands on one. I have seen very similar bags with a way higher price tag, but the one I purchased was actually from Amazon and under $40 (praise hands!)
Not only did I get suckered into picking up one of these bags, I also couldn't resist the latest Madewell sale. I was able to get this top and these jeans for under $100 total, and couldn't say no. I'm slowly but surely becoming Madewell denim obsessed, and I'm not even mad about it. Although my wallet probably doesn't share the same sentiment. I have a feeling this might be my travel outfit on my way to Atlanta in two weeks for #TBScon!
Speaking of #TBScon, I can't wait to hang out with my girl Megan from The Fashionista Momma. We will have a special Weekly Style Edit link up for you that week as well. Today is also link up day, and we would love for you to join us below! Also, be sure to use #TheWeeklyStyleEdit on your Instagram posts because we will be sharing our favorites of the week soon.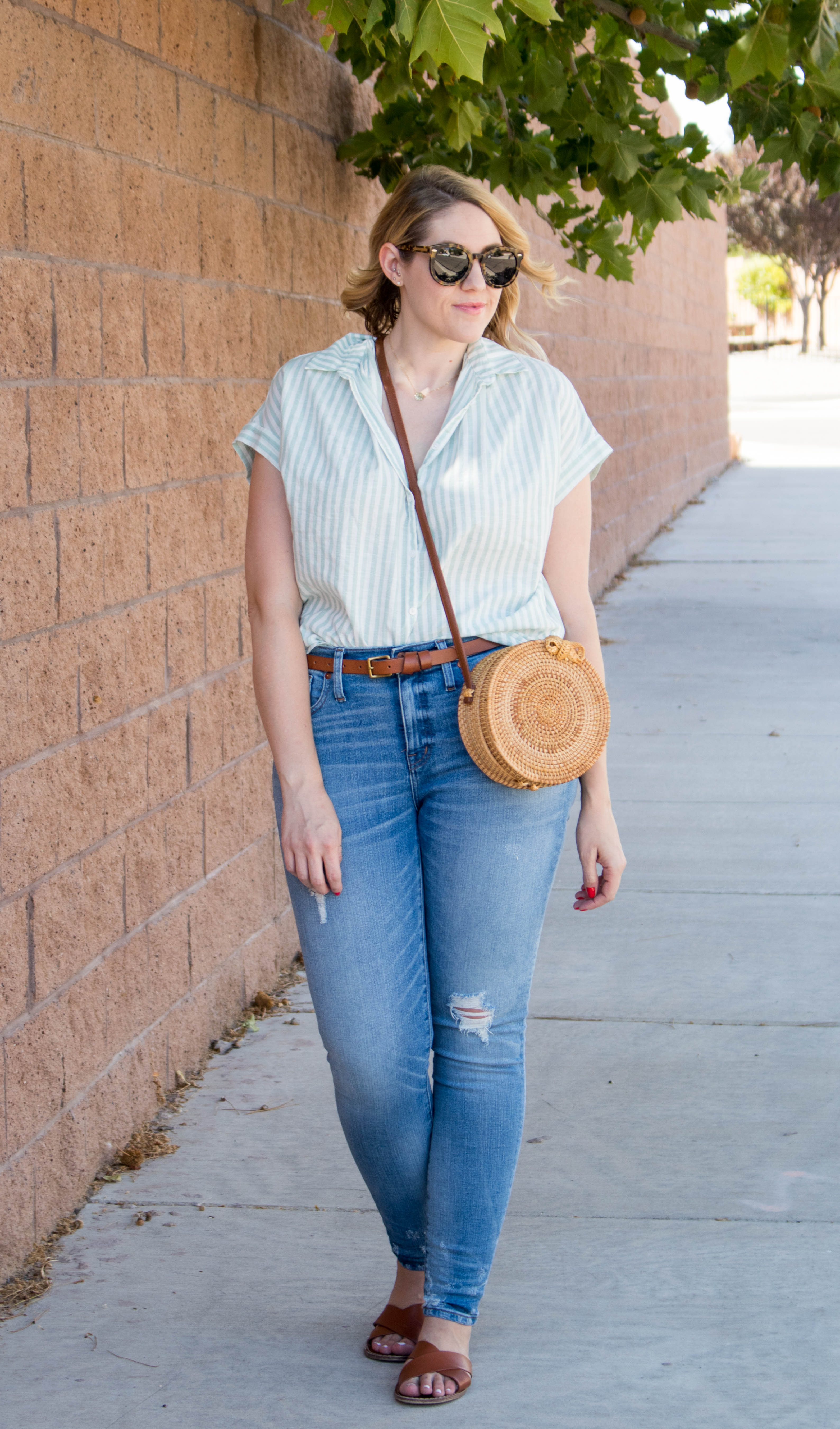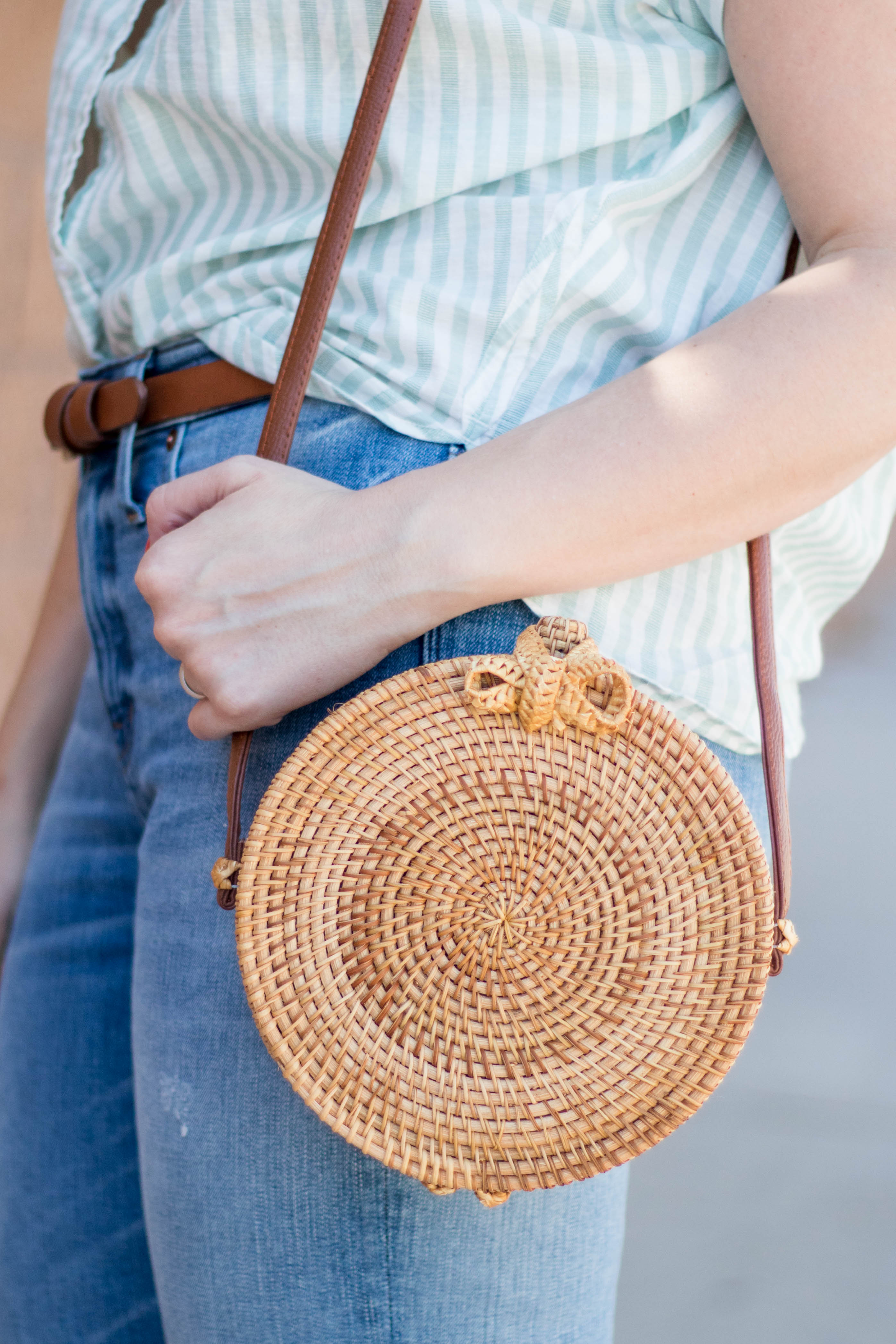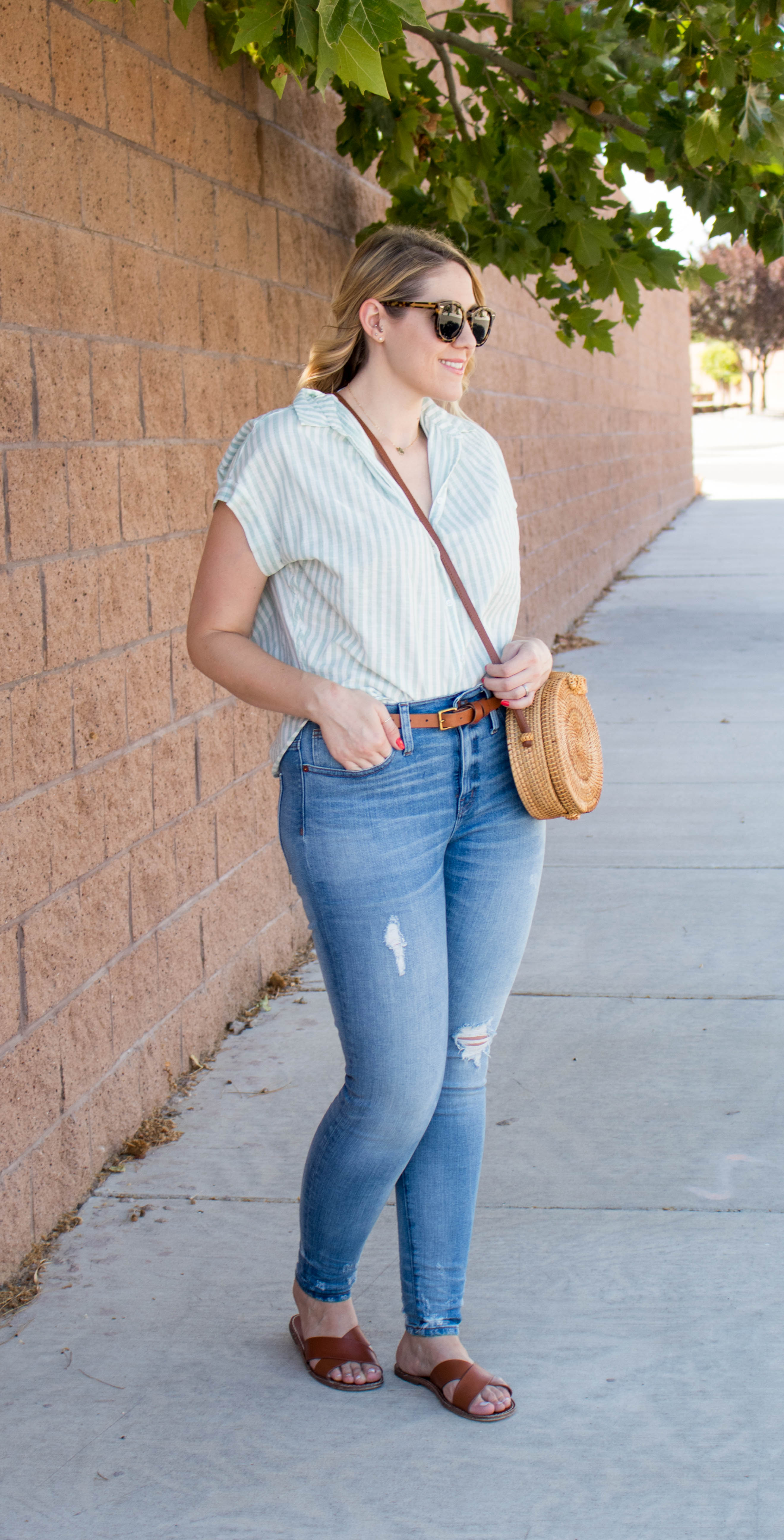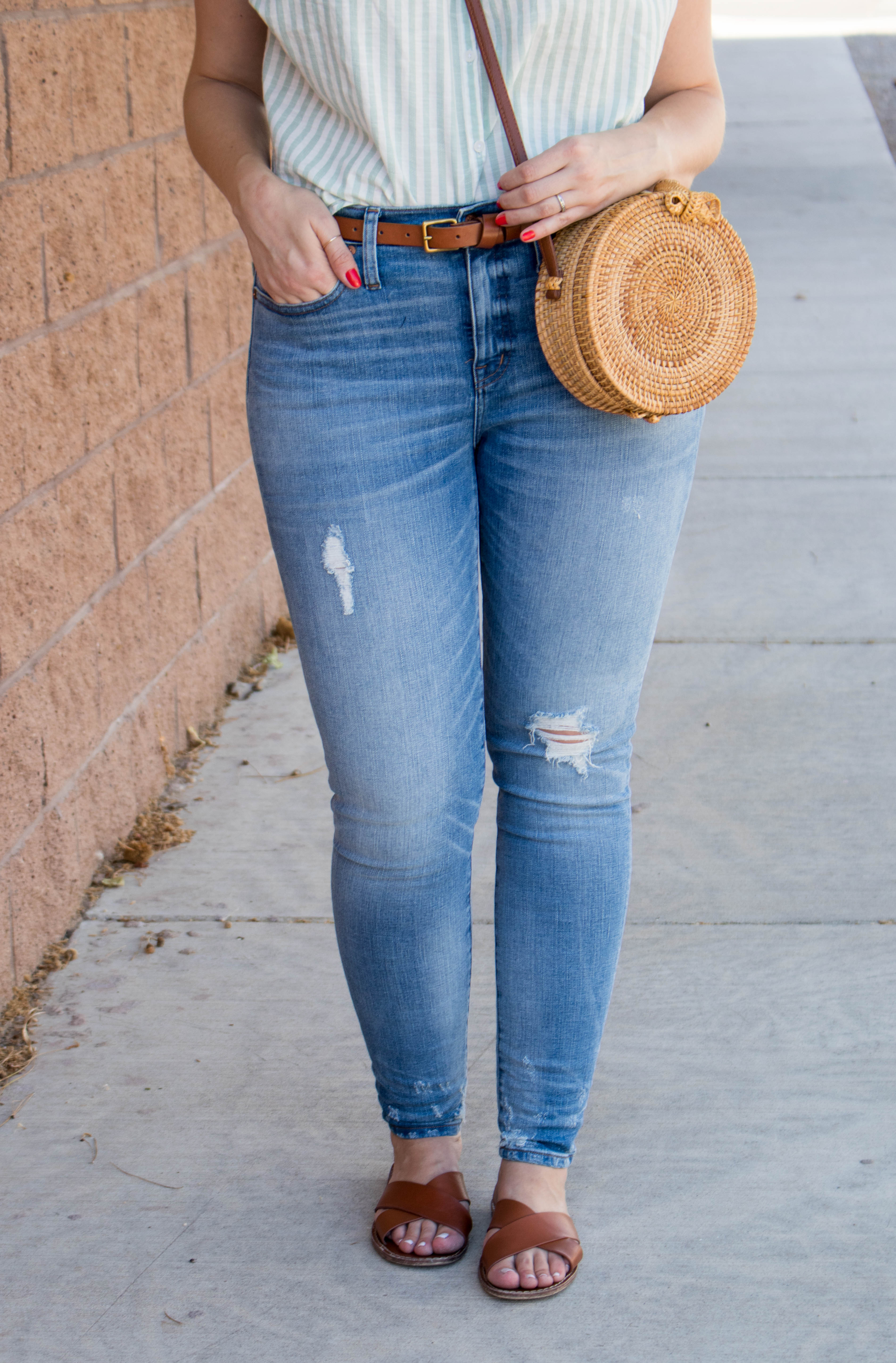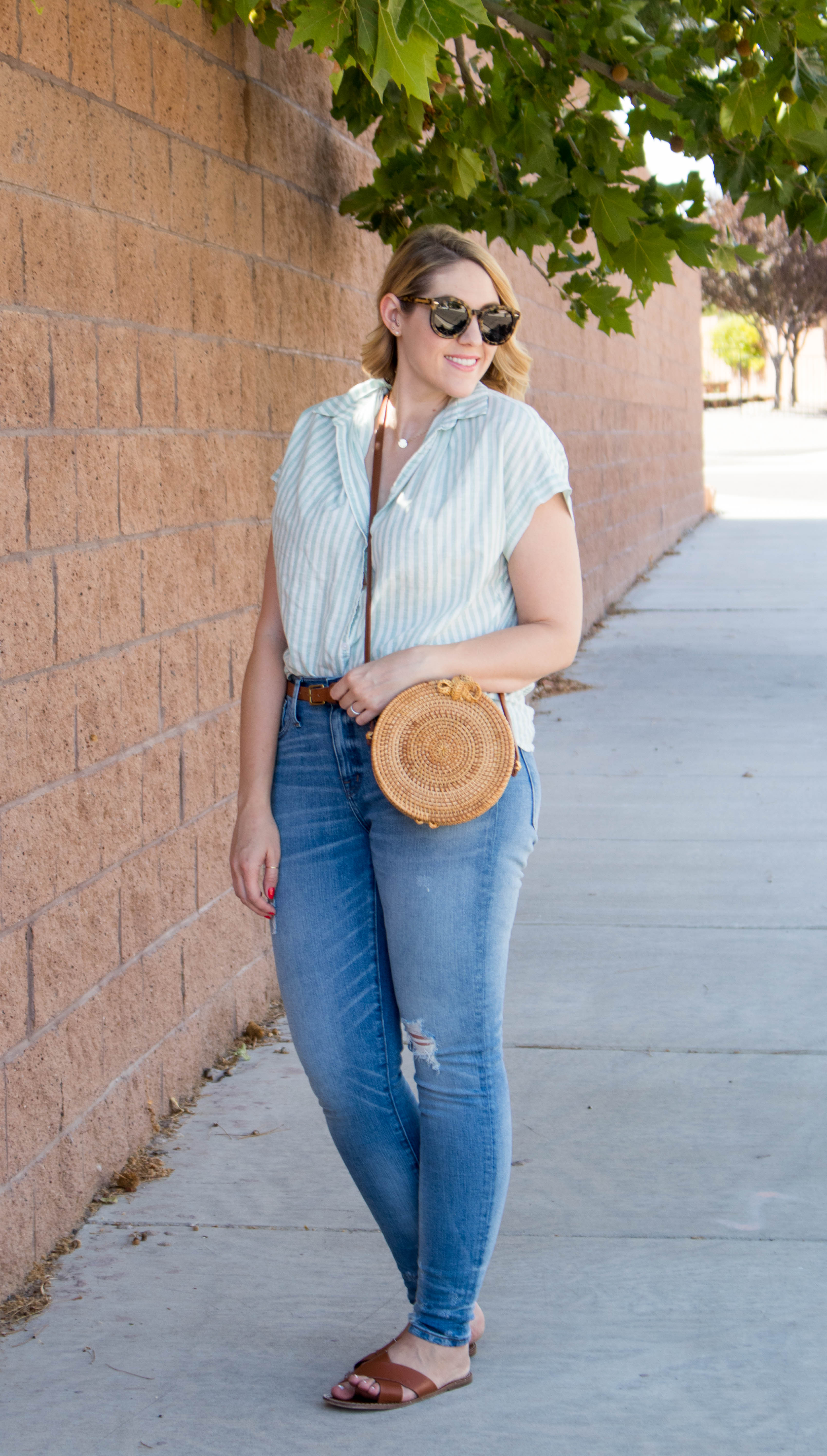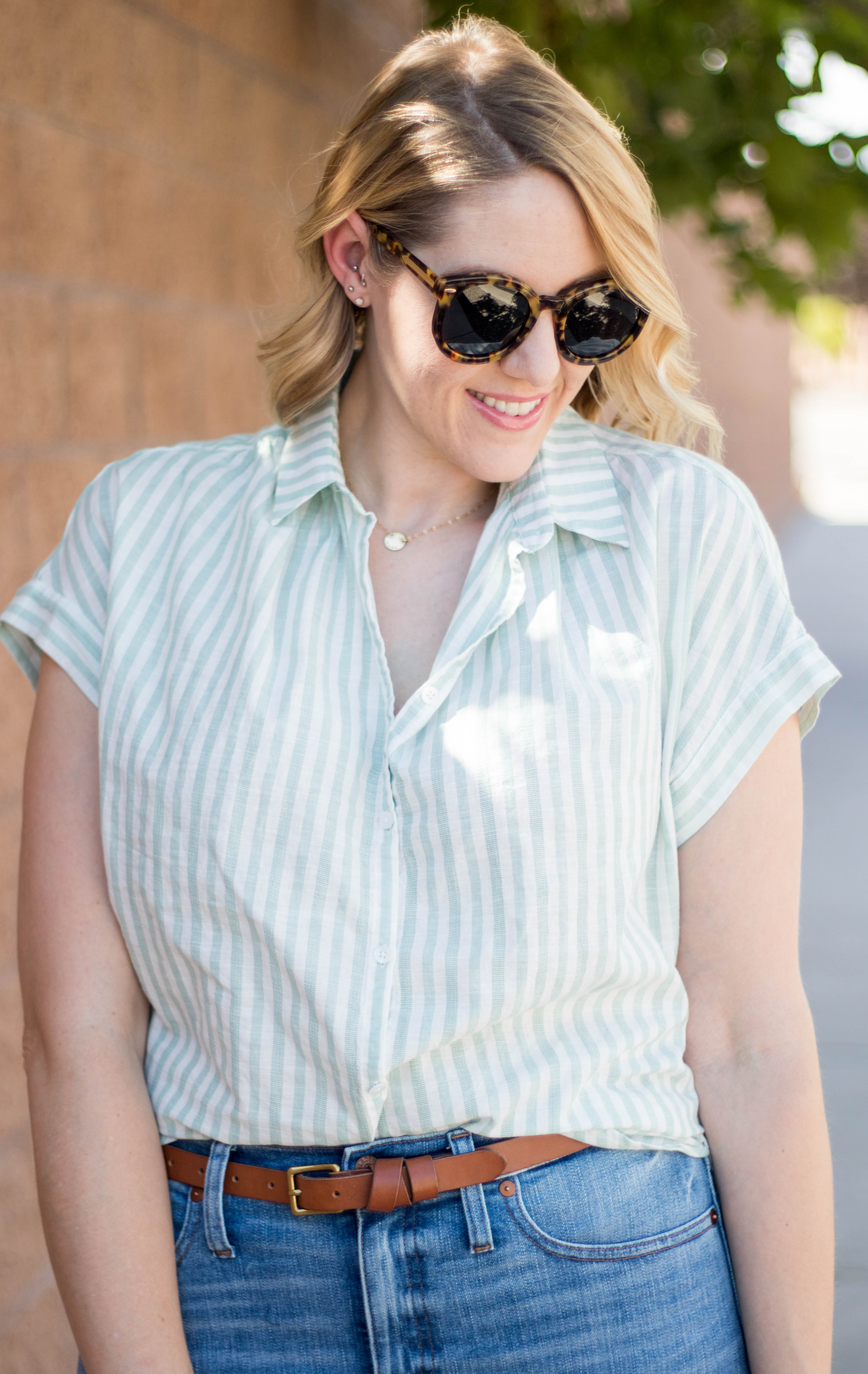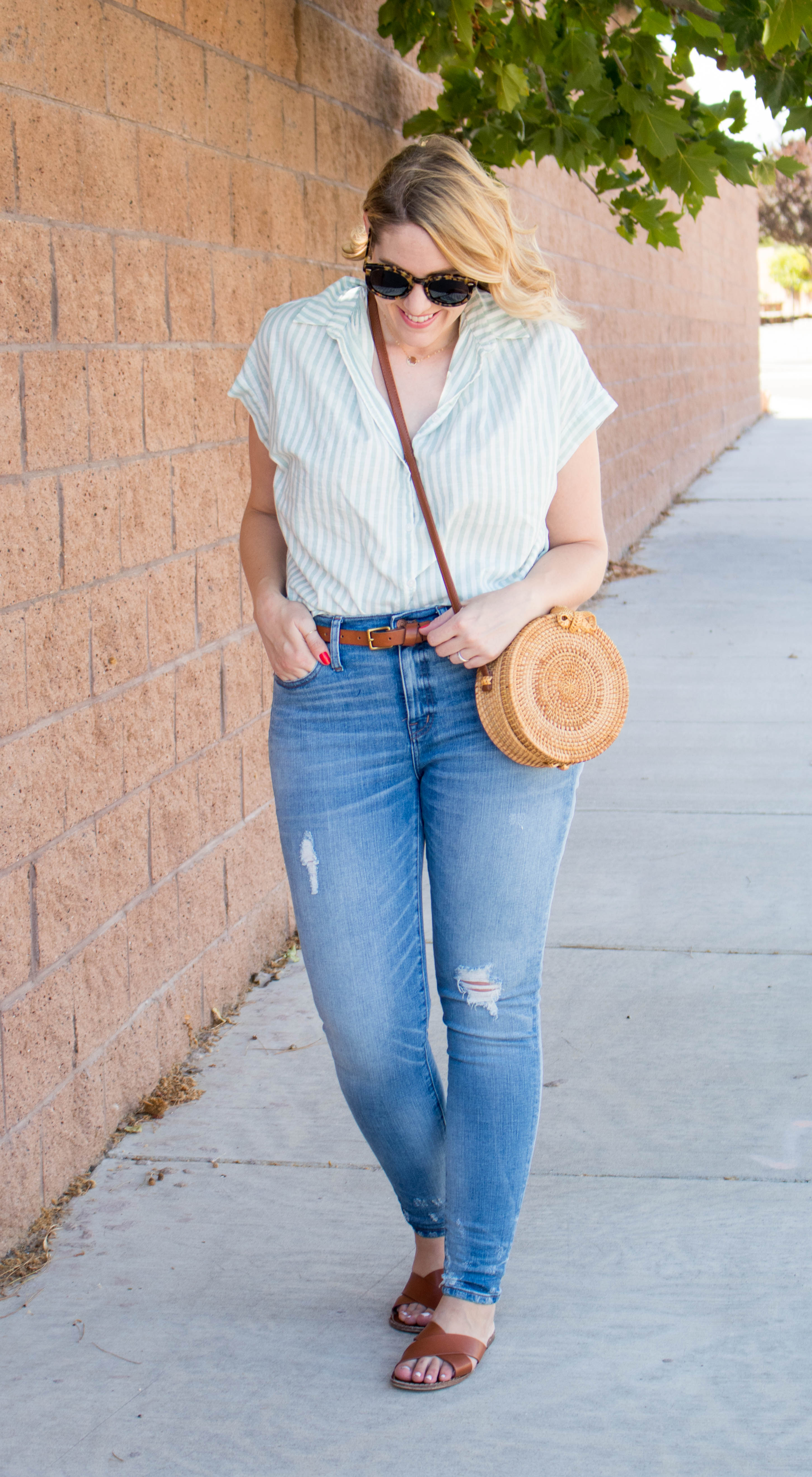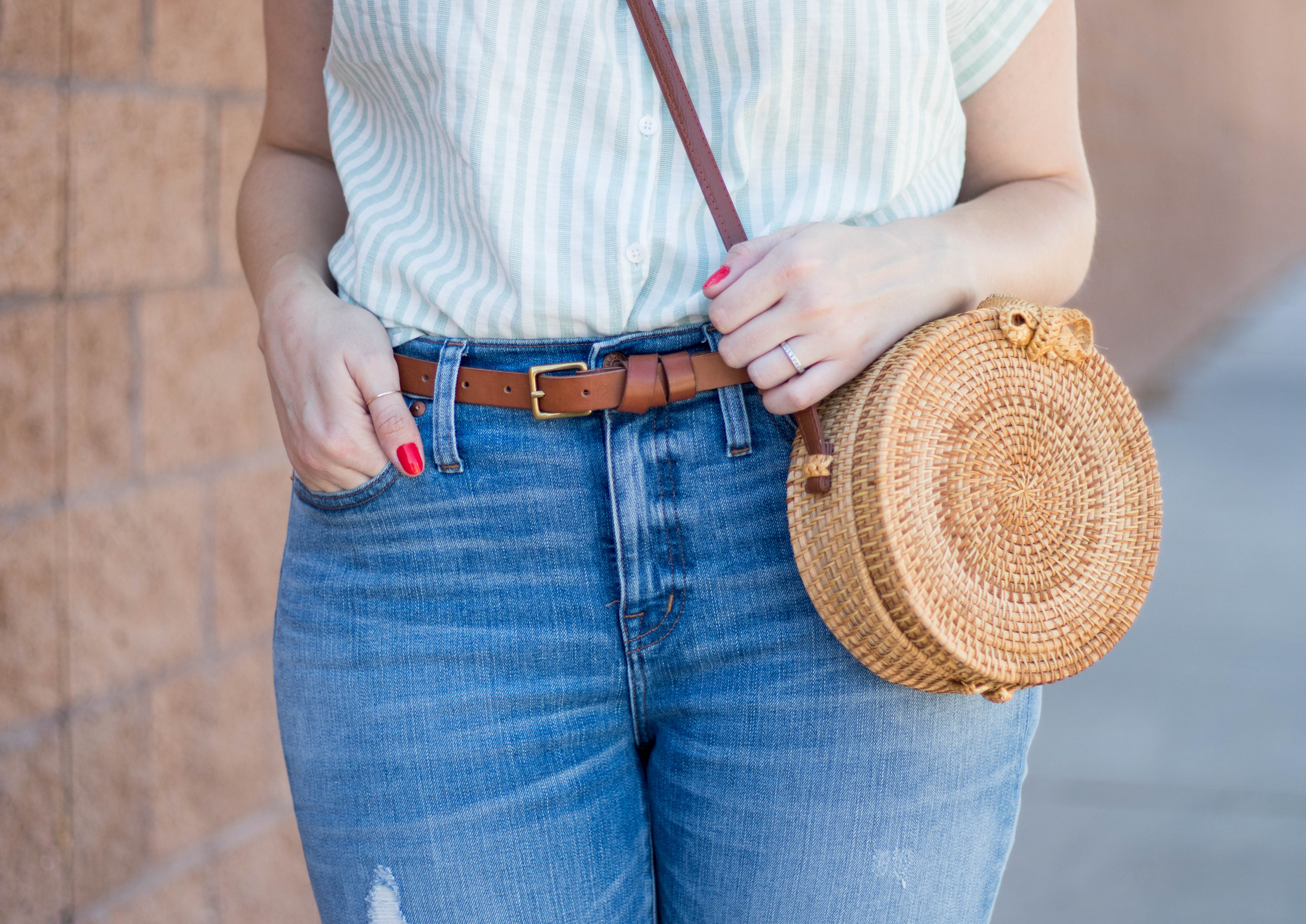 Wearing:
Madewell High Rise Skinny Jeans (on sale for under $100)
Gap Sandals (old, similar pair here for under $25)
Shop the Post: