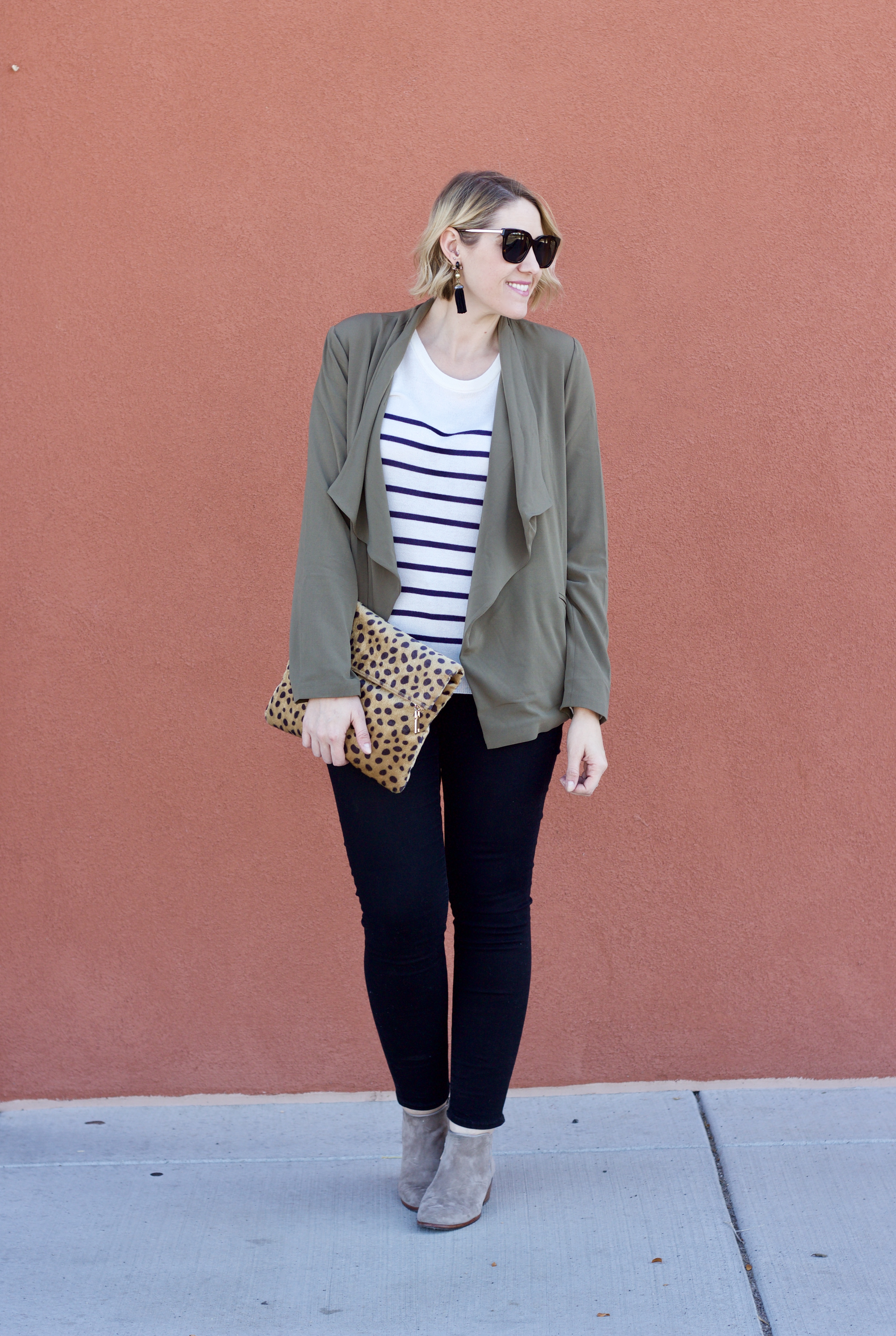 As I've talked about before, dressing for fall where I live is sometimes tricky due to the weather. It's usually pretty cool in the morning, but then gets to be in the 70's and 80's by the afternoon. This usually goes on well into October. As soon as there is a bit of chill in the air, I'm ready to throw on a sweater and booties and call it a day. How could I refer to myself if this wasn't the case? Just kidding (but not really). When trying to get dressed during this transitional period, I always opt for layers.
For me, layering typically does not go beyond 2-3 pieces. I like to start out with a basic t-shirt, followed by some type of sweater. This can be either a pull over sweater, a hoodie, or a cardigan. If you feel the need to add a third piece, a lightweight blazer or jacket is a great option. I tend to stick to jeans or pants that aren't super thick and are versatile, like a pair of black jeans. You guys know I'm always living in my Old Navy Rockstar jeans, and this black pair is a great option for the cooler months. Add a few of your favorite accessories, and you're good to go!
On a final note, can we just talk about how I am leaving to go to San Diego tomorrow! I can't even begin to tell you how excited I am to finally get to meet my girl Megan and celebrate the launch of Live Plentiful!  We have such a fun event planned, including great giveaways that will be going on both at the event, as well as on our Instagram account. Be sure to be following along with us (@liveplenitful) or let me know if you'd like details about the event. We'd love to see you there!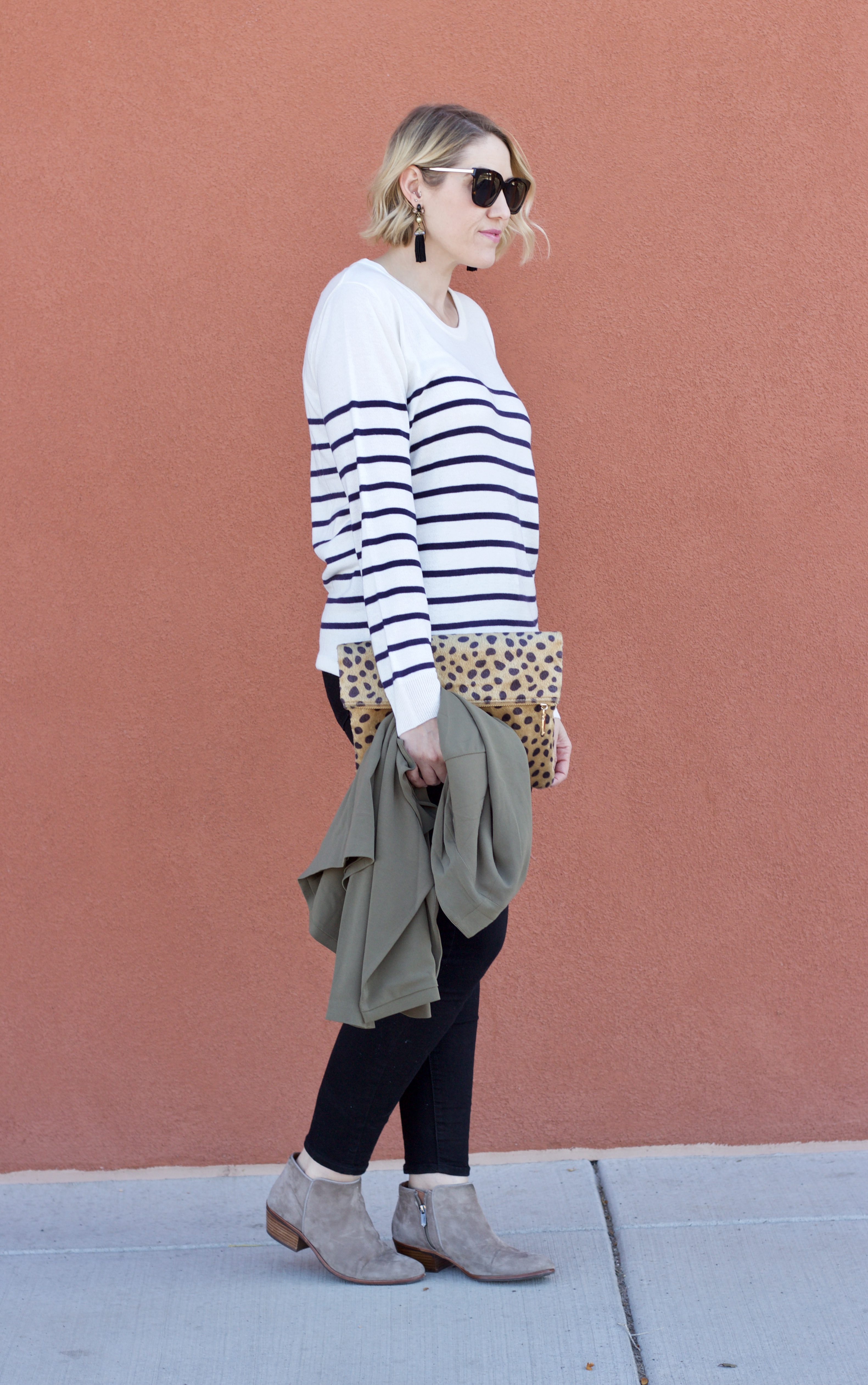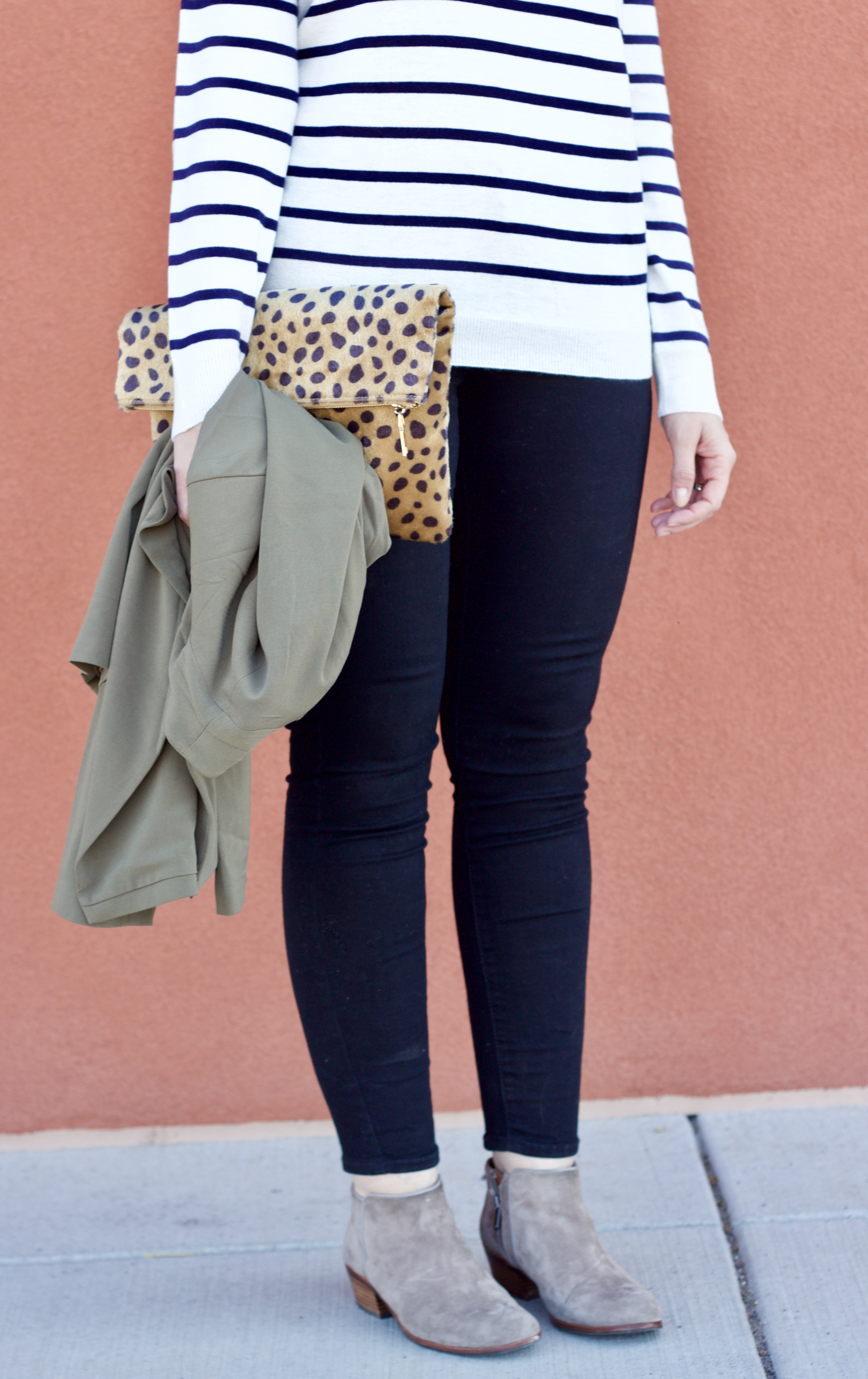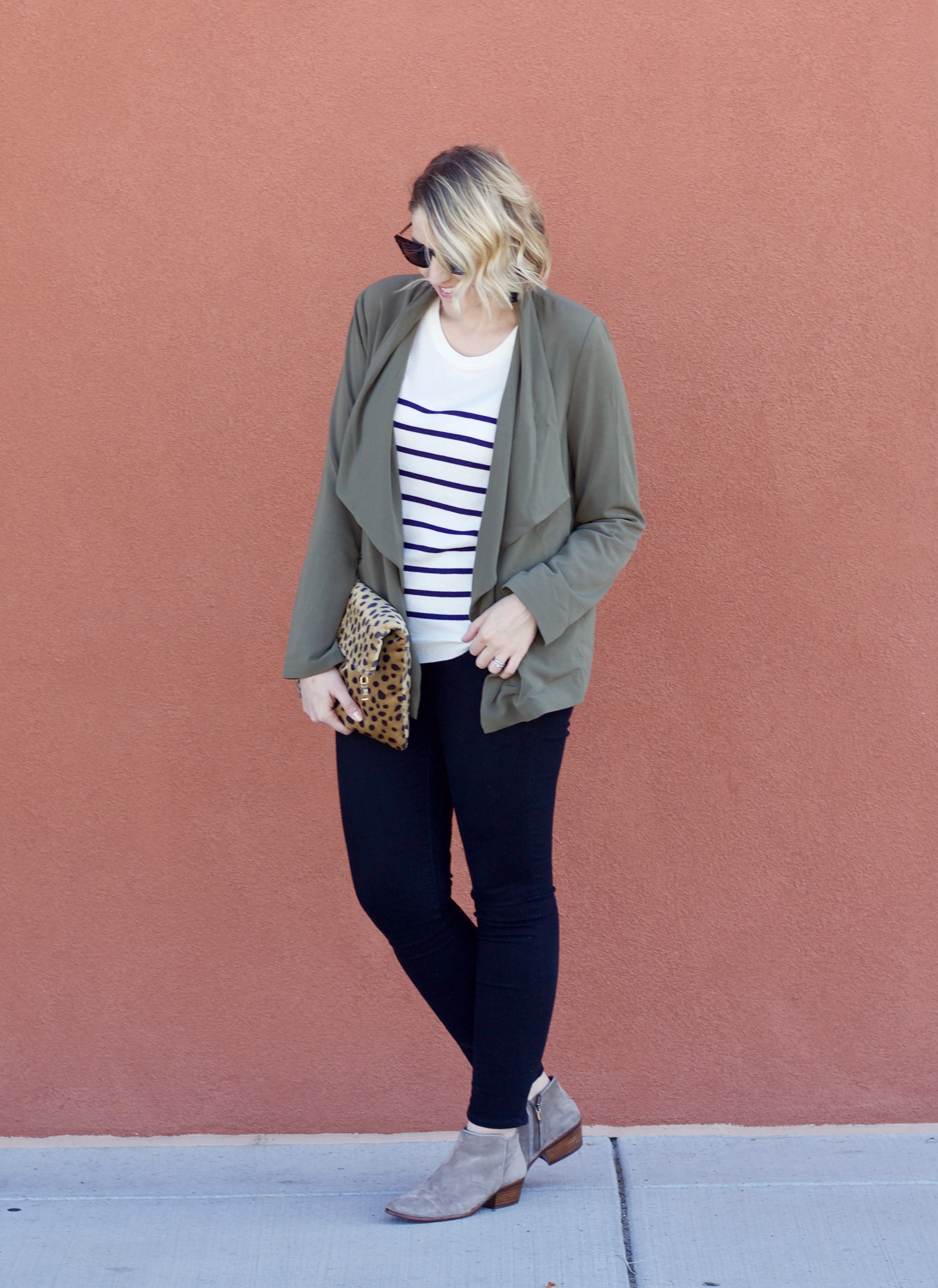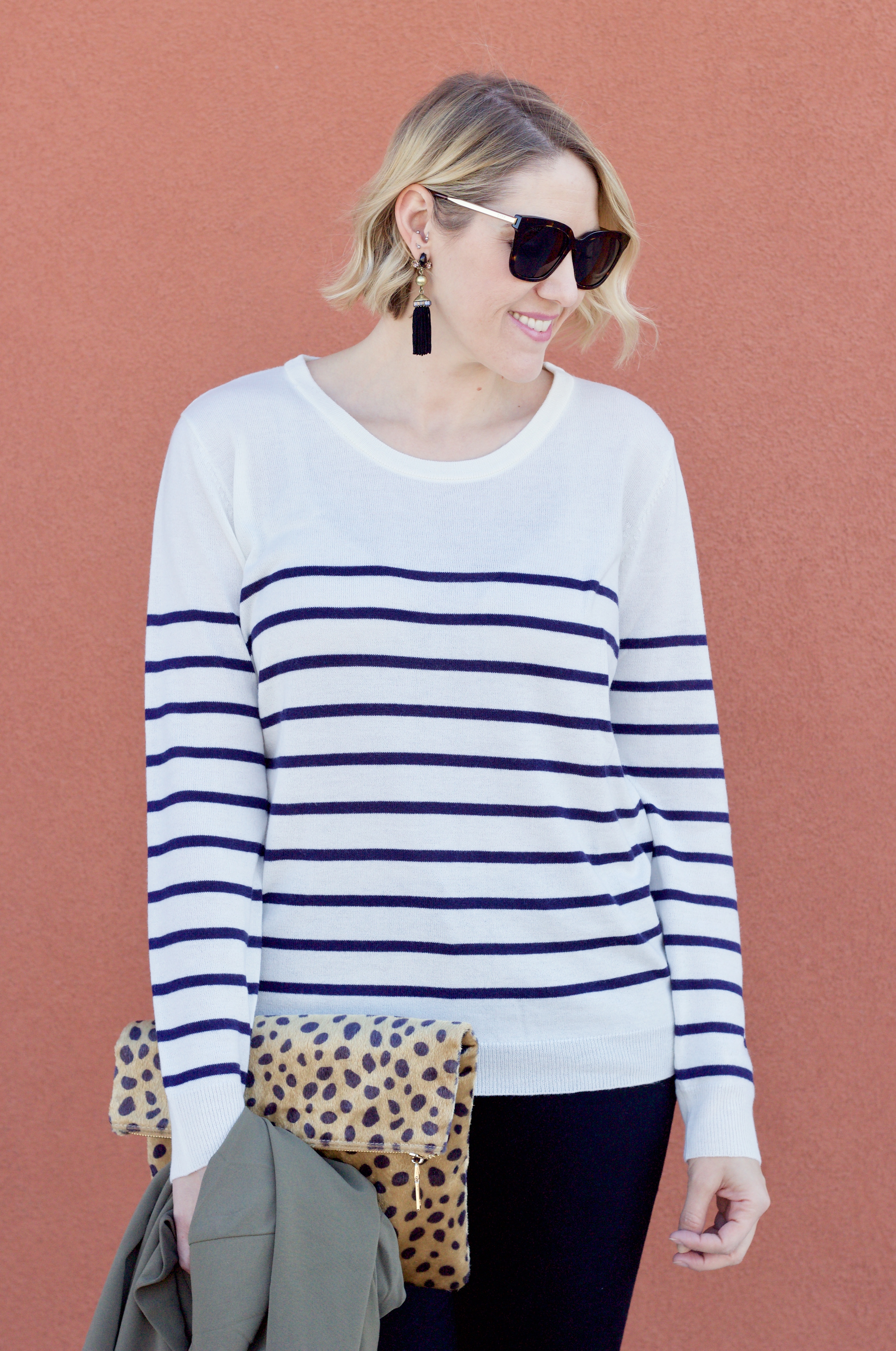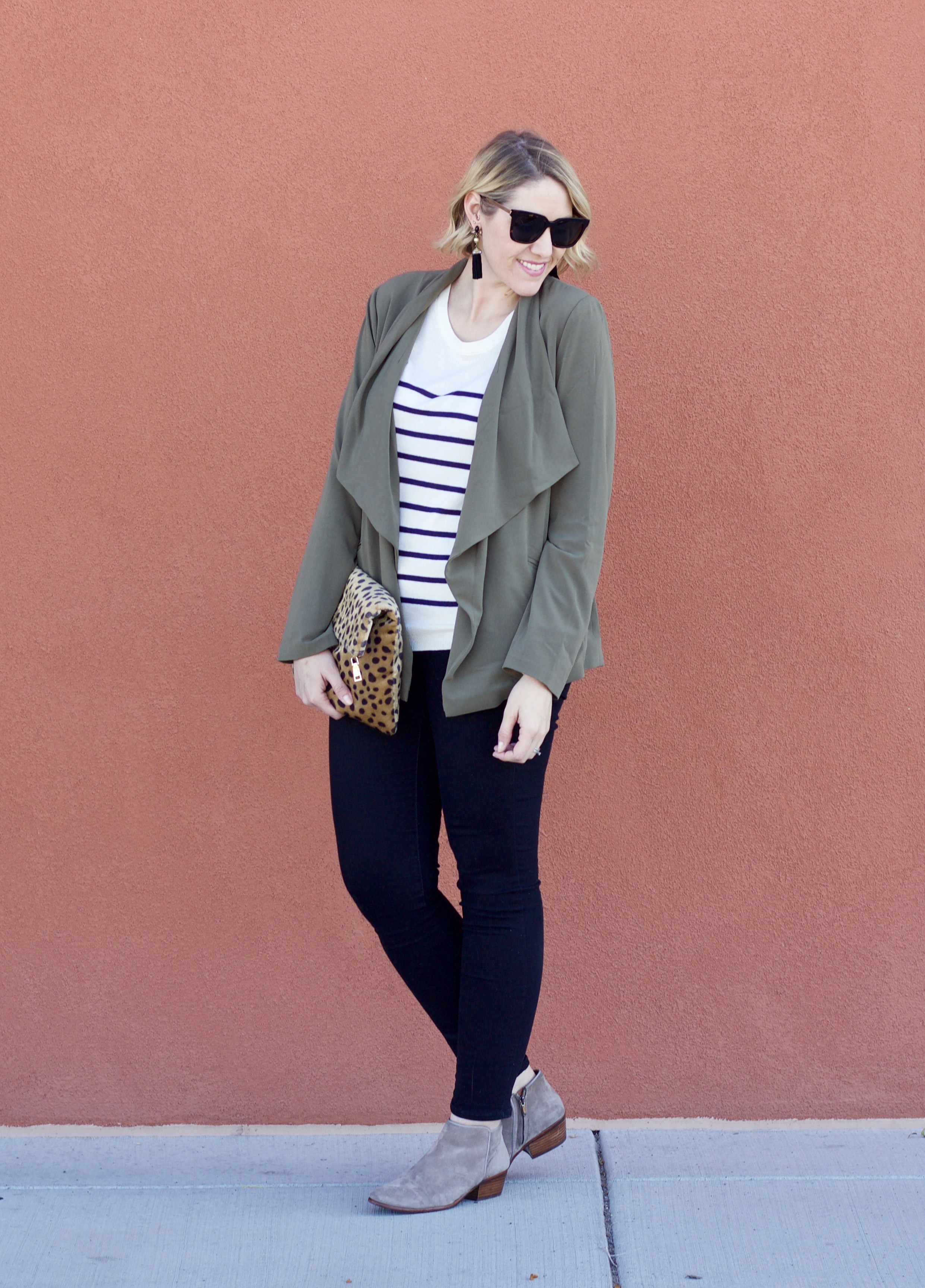 Wearing:
Striped Sweater c/o Tobi
Sugarfix by Baublebar Earrings c/o
Shop the Post: