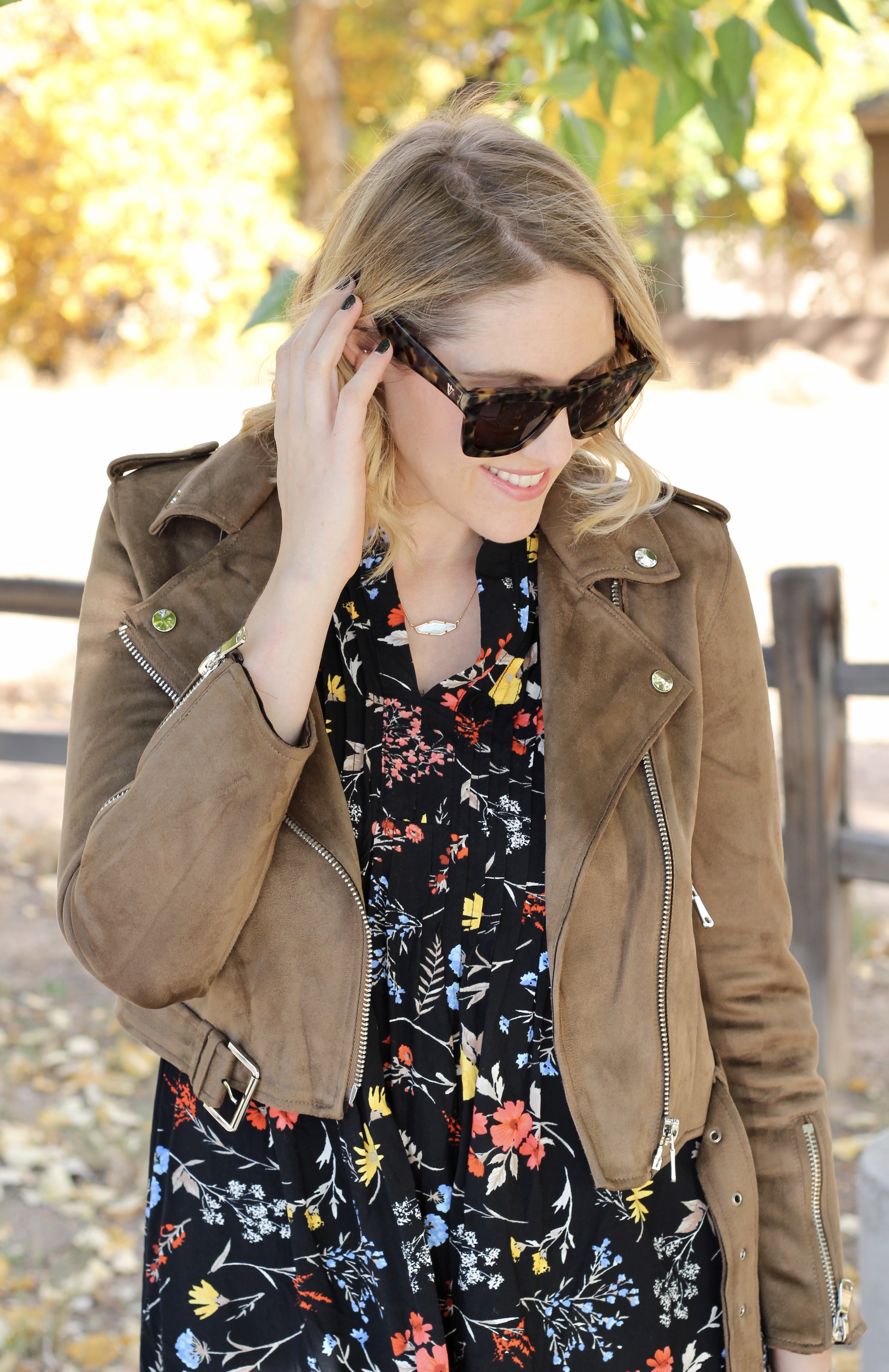 I don't know about where you live, but here in New Mexico is seriously still feels like summer most days. I think yesterday it was around 80 degrees… definitely not what you would expect for the first week of October. Don't get me wrong, I am not in a rush to say goodbye to summer, but it does make getting dressed in the morning a bit of a challenge at times. Here are the top 4 tips I live by when it comes to dressing for fall when it still feels like summer out:
1.
Layer, layer, layer!
 – I recently posted this outfit, and have definitely worn it multiple times since. The top I am wearing is a tank top, which is perfect for the days when it is 80 degrees in the afternoon, but really chilly in the morning when leaving for work. Throwing a jean jacket over the top of pretty much anything (tops, sweaters, dresses, etc.) is ideal for fall!
3. 
Throw a cardigan on
 – Maybe it's because I live somewhere that doesn't actually experience fall until mid to late October (or later), but I am a huge fan of cardigans. My ideal outfit throughout the year is a good tee or tank with a cardigan and my favorite pair of jeans. Choose your desired thickness depending on what you are layering it with.
4. 
Opt for lightweight pieces
 – A great pair of distressed jeans and a flowy blouse are always good options to keep you cool when the temperatures are high, and are just right to keep you warm if needed. This also goes for shoes – a nice lightweight pair of 
ankle boots
 can be worn with a dress or jeans no matter what the forecast throws your way.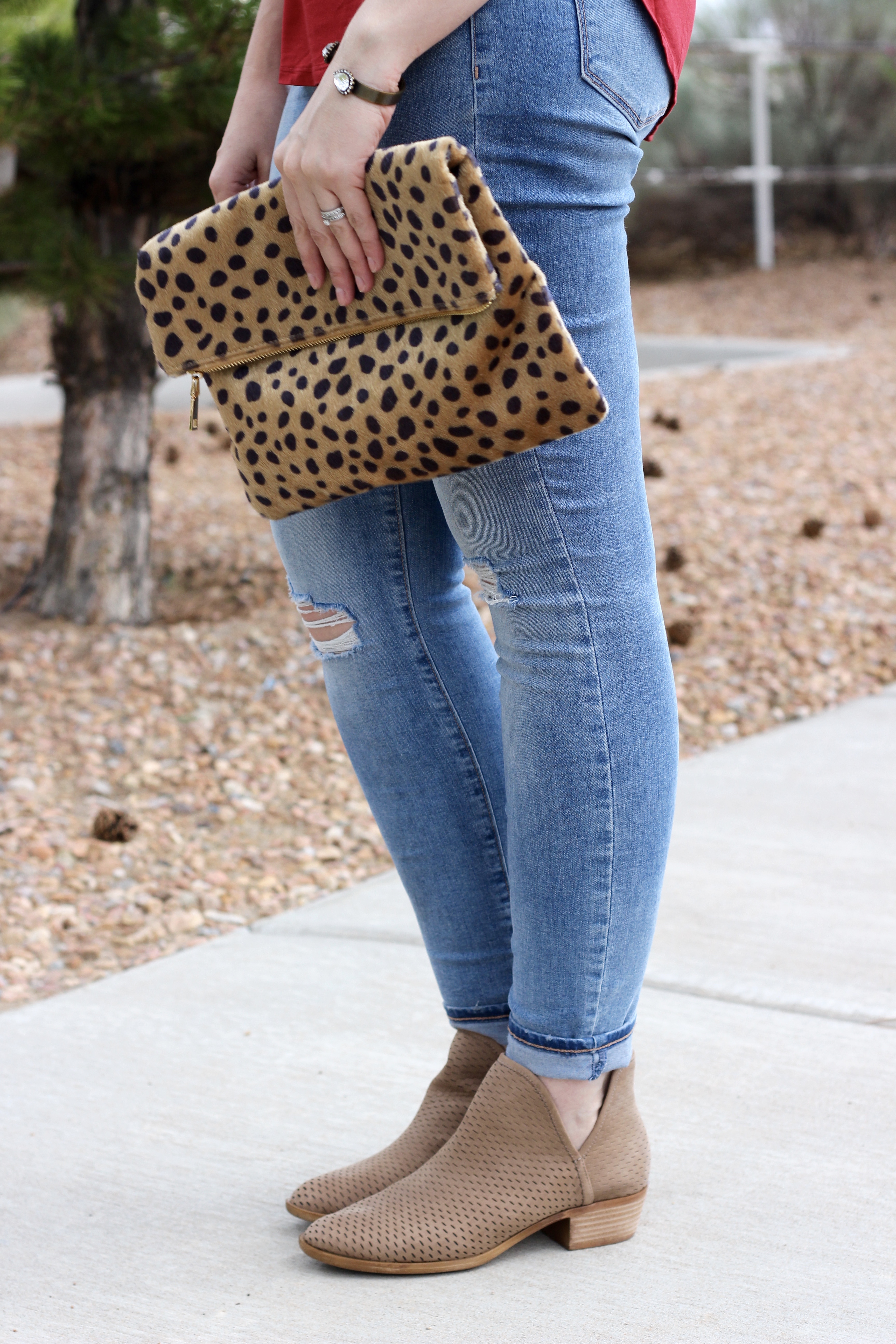 What are your tips for dressing for fall when it's still warm out?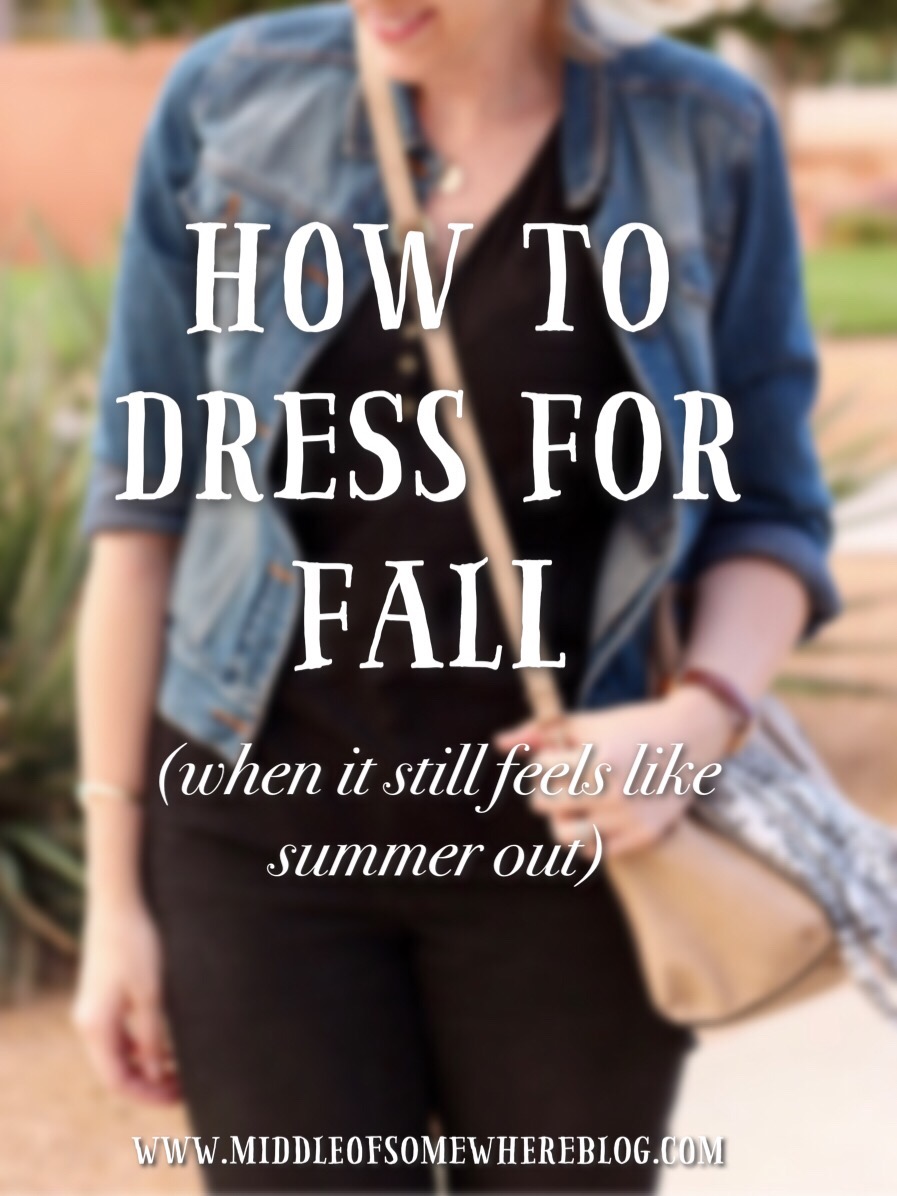 Shop My Favorites: