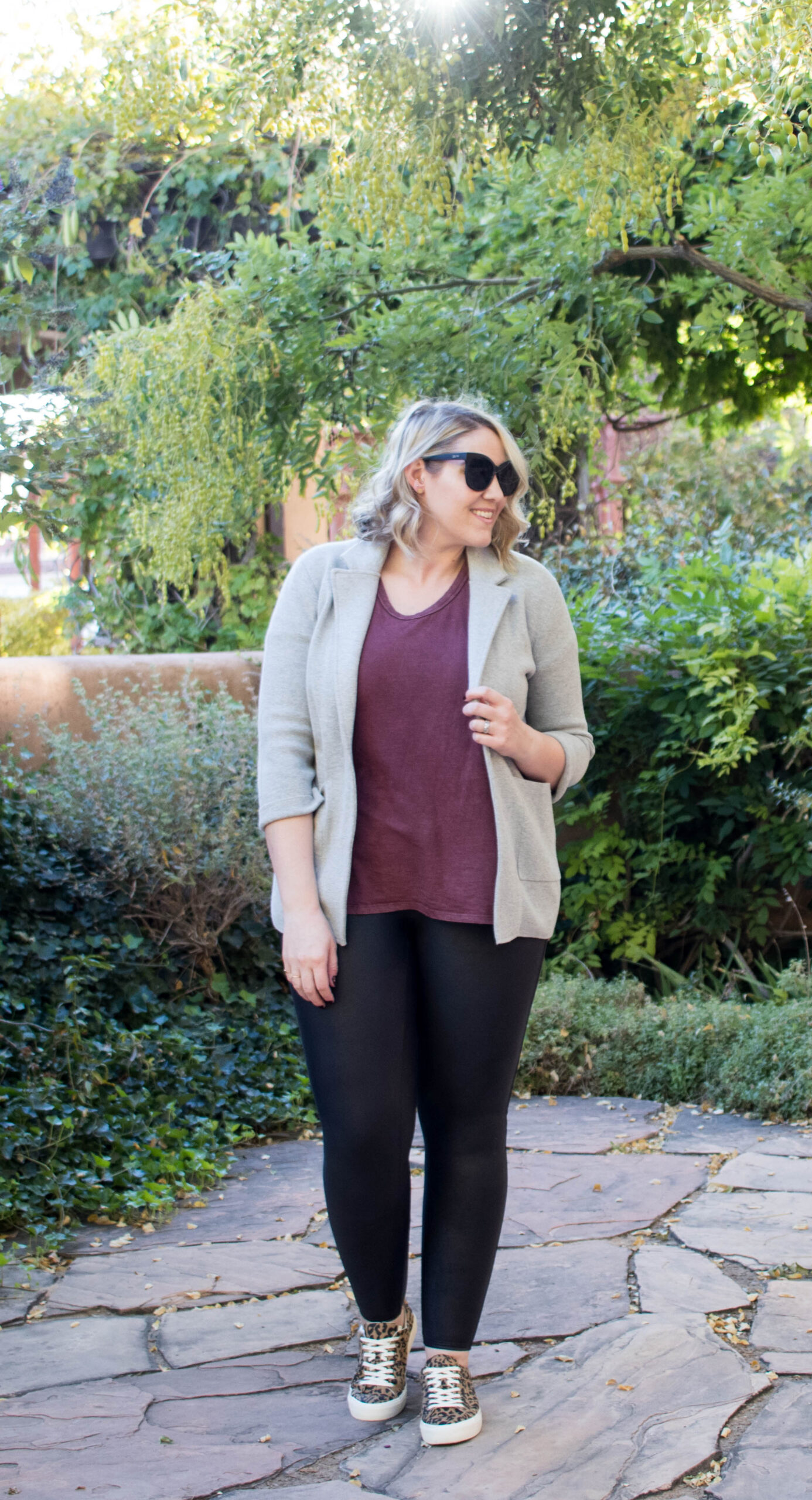 2020 may have been the fastest year of my life… how it is already November? This is actually one of my only outfit posts on the blog for 2020, which is both a little sad and a little not surprising. Between working 100% from home since March, being home with a baby and a 5 year old, plus homeschooling that 5 year old, my outfit posts have become few and far between. Also, who is actually investing in real clothes this year? I am pretty much living in comfortable stuff, so I had to document wearing an actual outfit a few weeks ago for my birthday.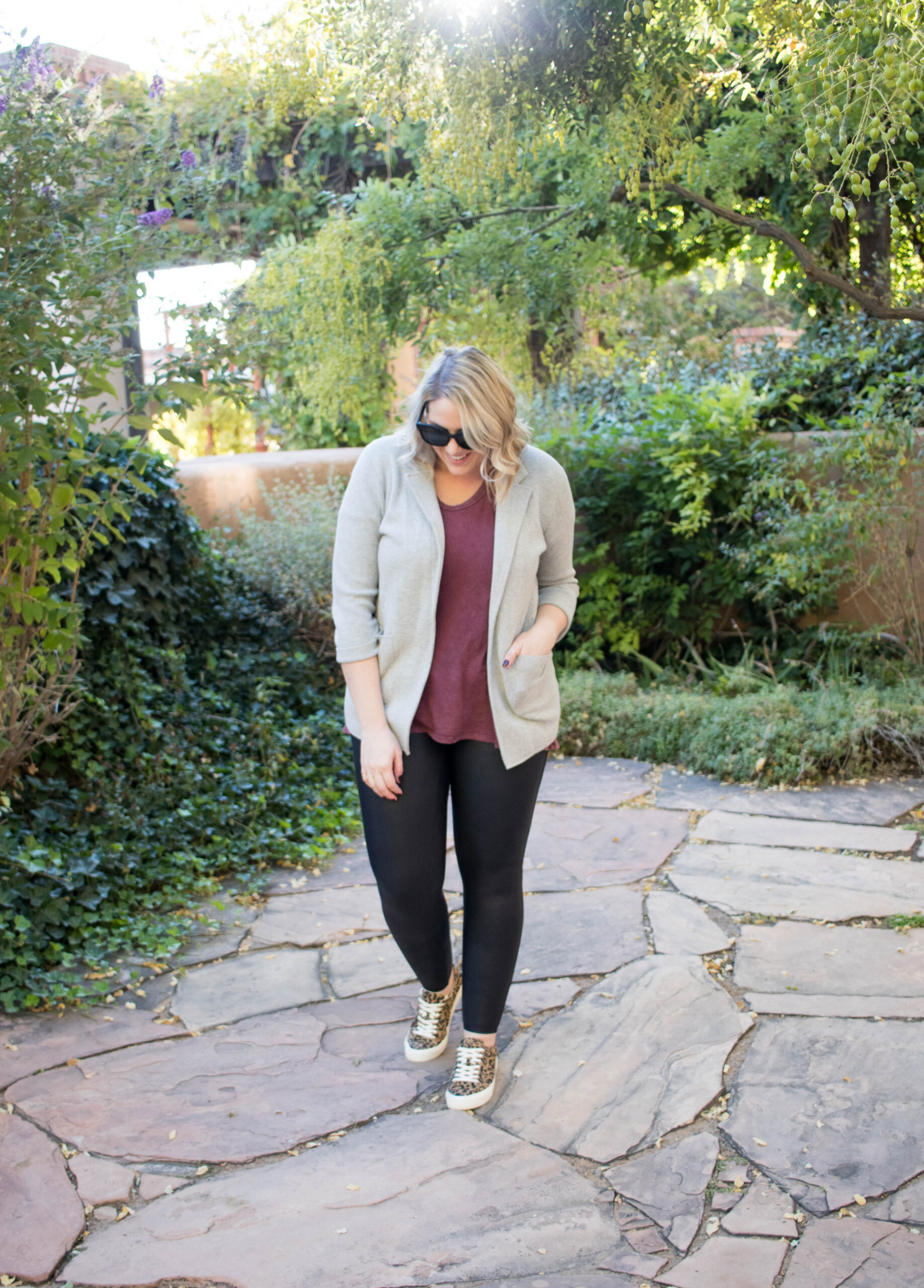 Easy Fall Layers
I decided to keep it simple for my birthday, and re-wear a few of my favorite pieces. If you've been around here for awhile, you may remember my obsession with the JCrew sweater blazer (also worn here, still one of my favorite outfits). It is the best piece to throw on and basically can be styled with anything. My jewelry game has become quite minimal these days as well, thanks to a baby who is constantly pulling at anything I wear. I basically only wear stud earrings and various dainty gold rings to dress up my outfits. Delicate gold jewelry is such an easy way to add a little something special to an outfit without feeling over the top (or attracting little hands to grab at it haha!)
I also styled my Spanx leggings earlier this year for a twinning look with Harper, and love how versatile they are! When it comes to easy fall layers, they are the perfect addition. They are comfortable, but still make you look put together because they're not just your basic black legging. Pretty much every blogger in the world wears them and swears by them. I do have to say, they're pretty dang good! They do run small though, so I would suggest going up at least one size. Fellow mamas – they are perfect for holding everything in, while still looking cute!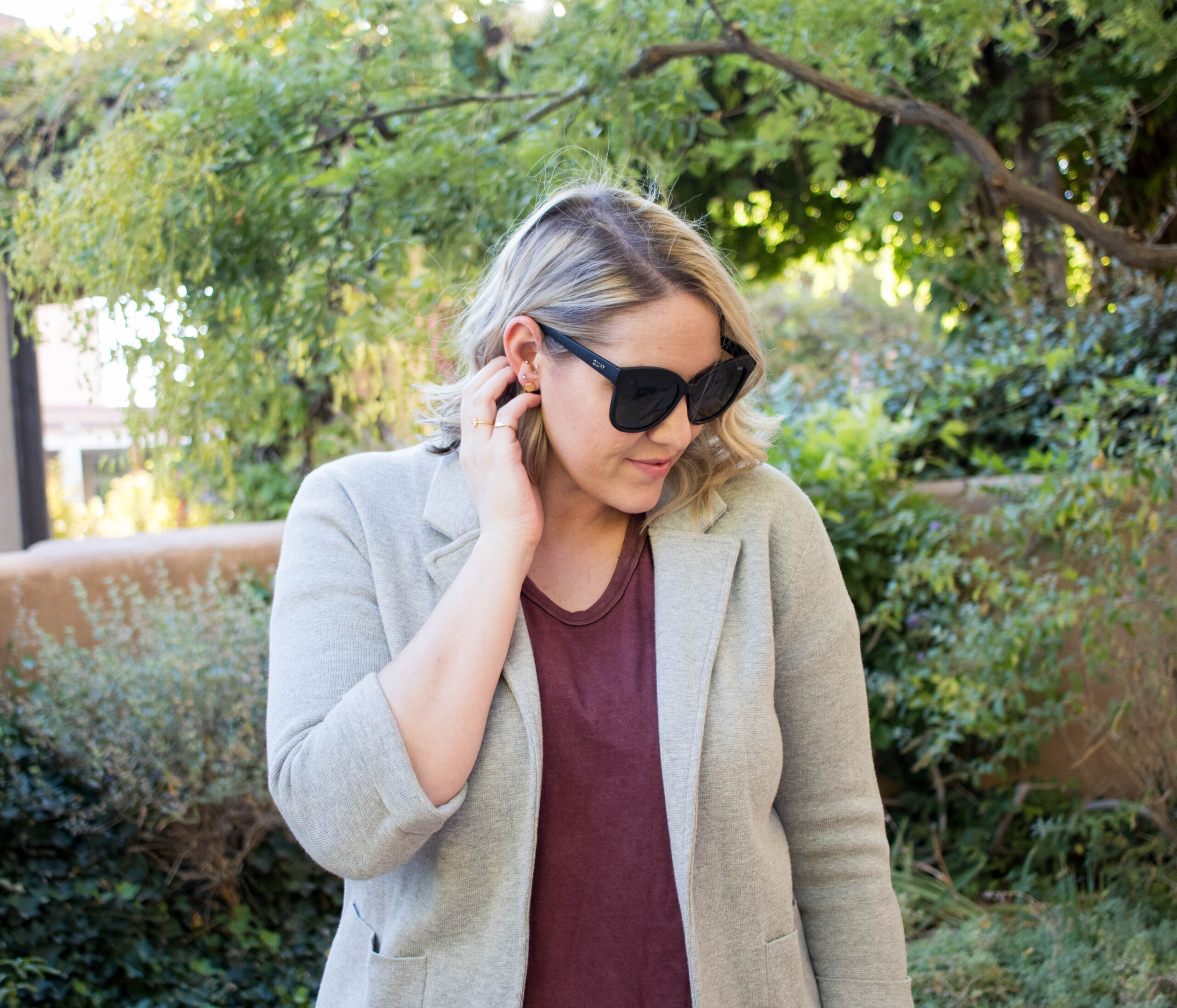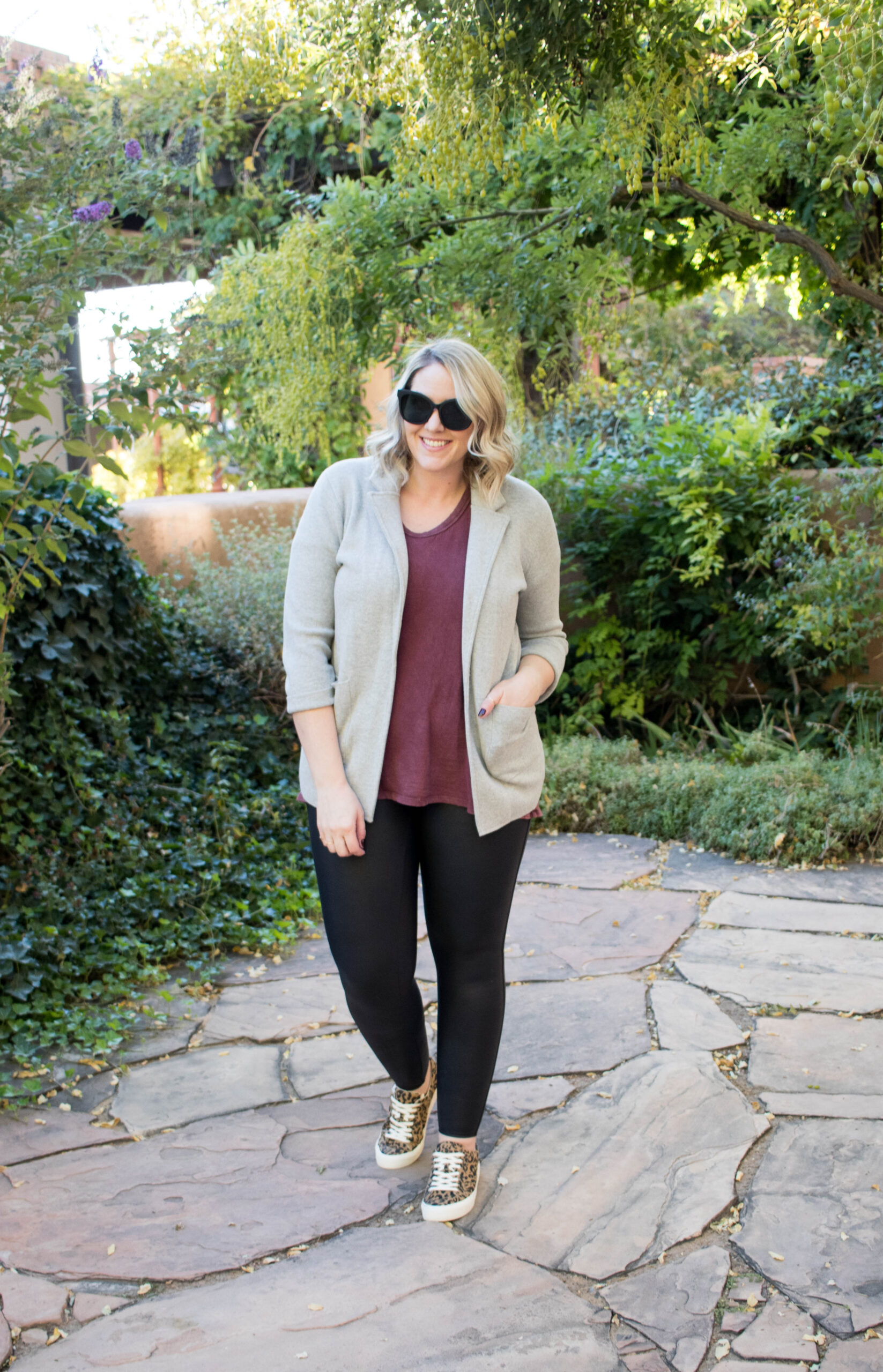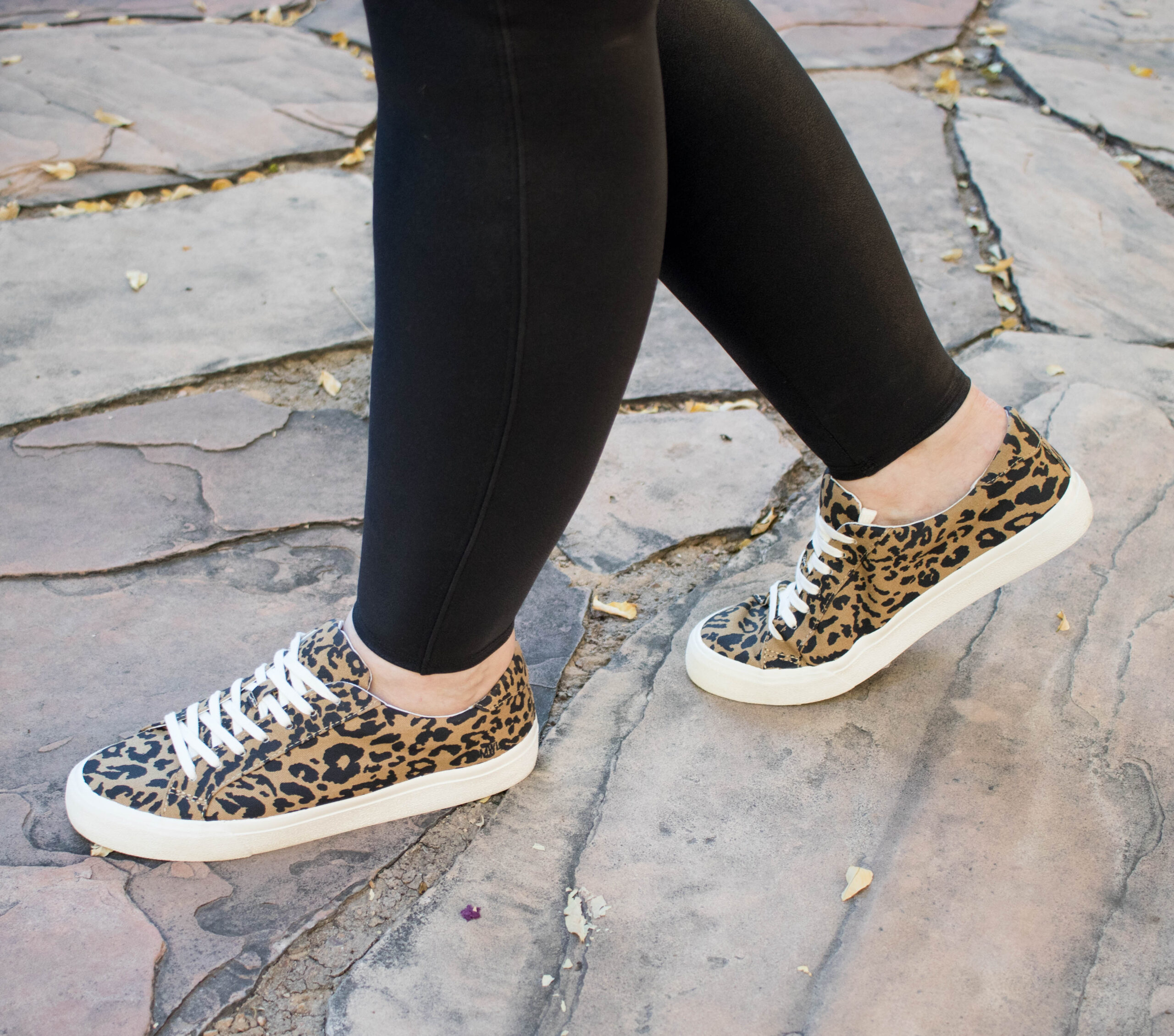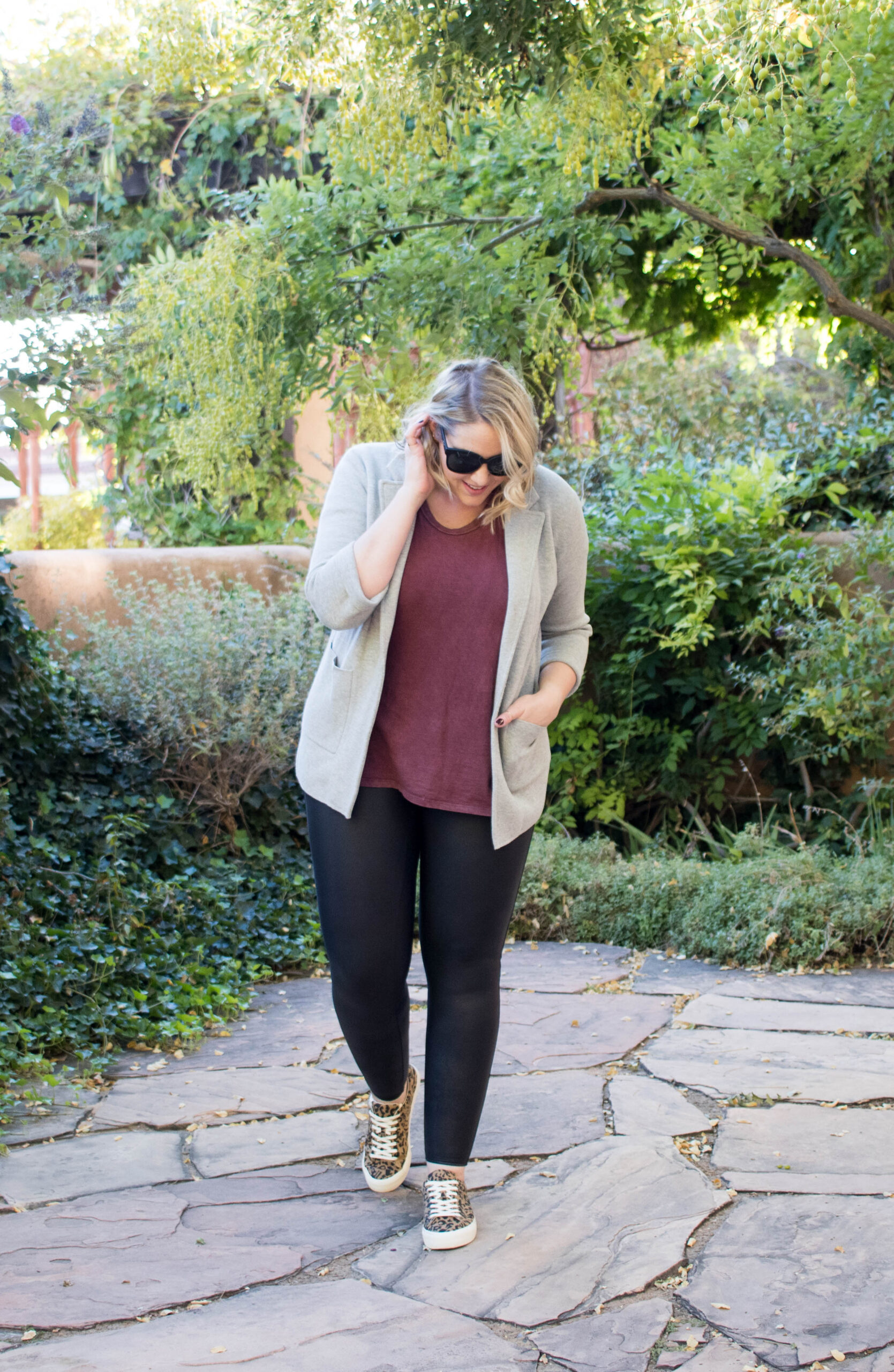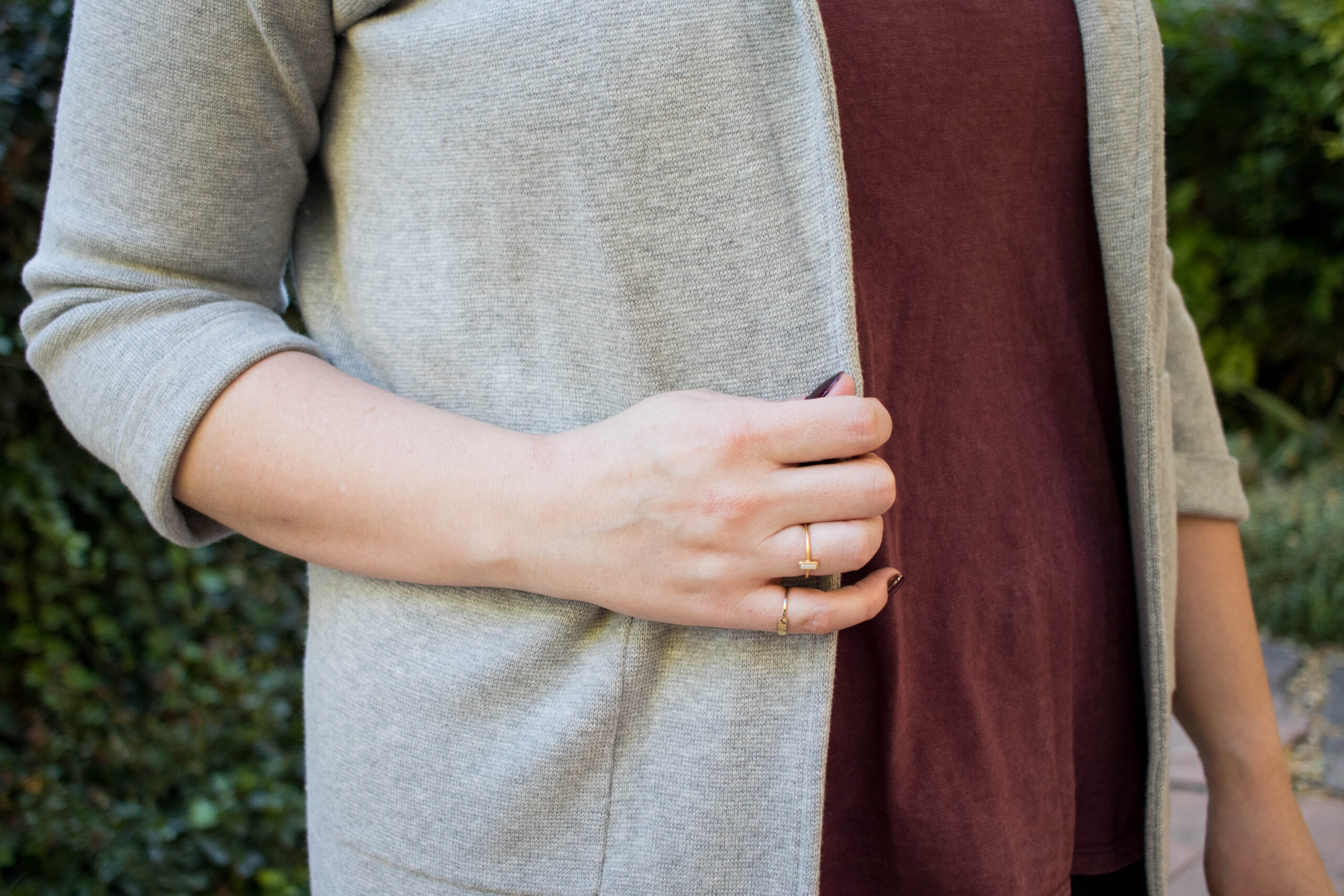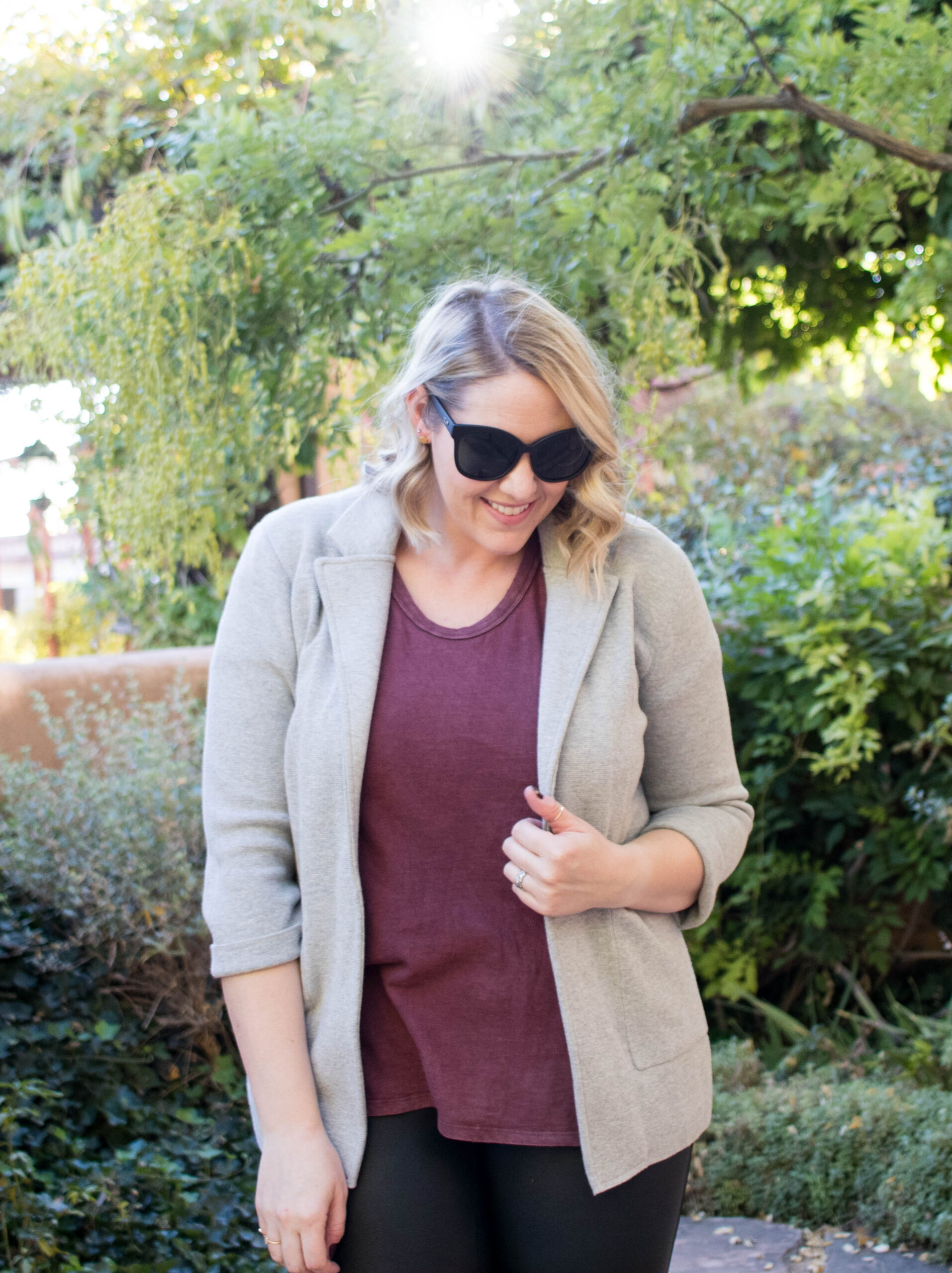 Wearing:
Shop the Post: