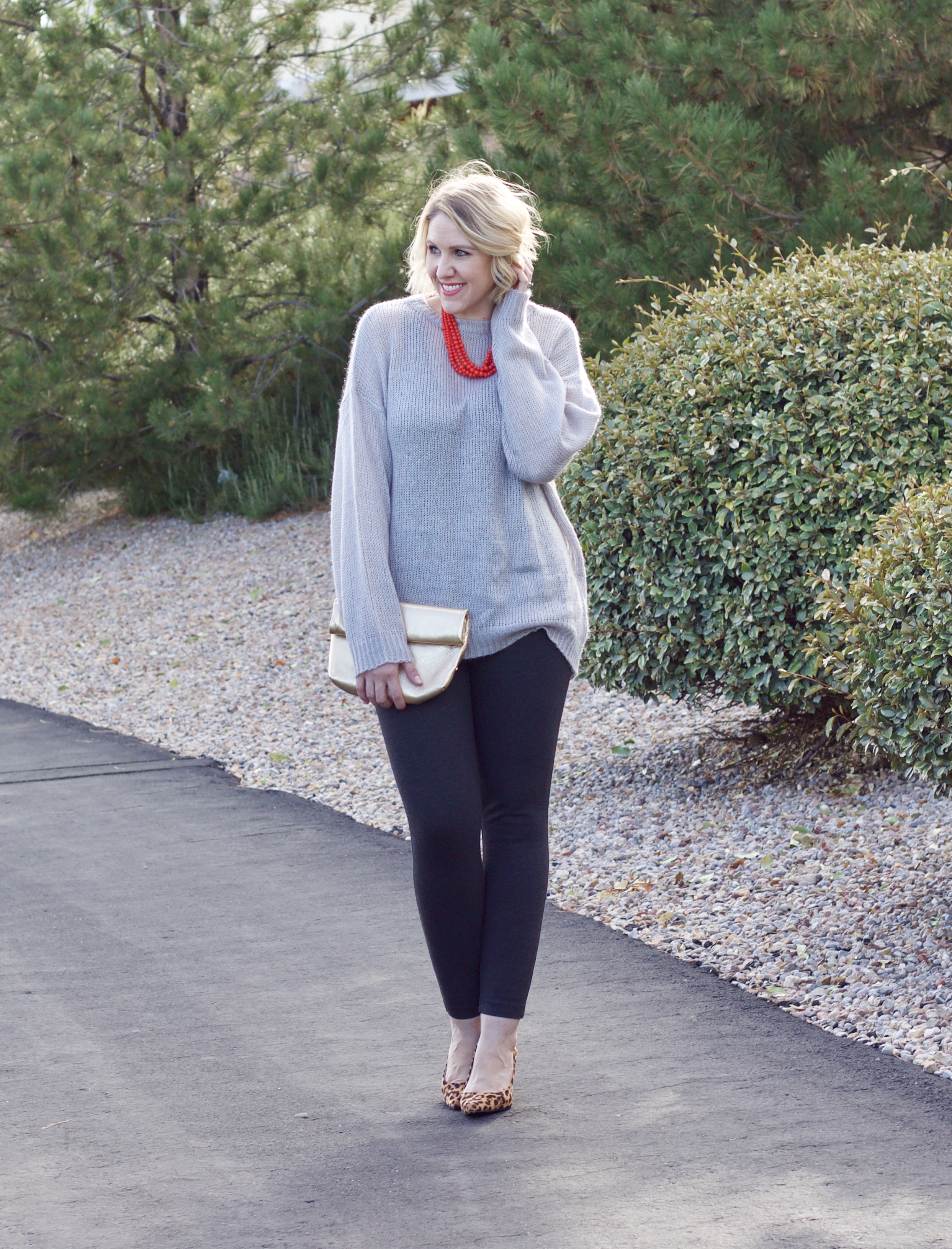 What a week! Is it a full moon or something? I'm kind of not exaggerating when I say it has taken everything in me to get this post up. Maybe it's because I have a trip coming up, or just that my job has been extra demanding this week, but I'm exhausted and it's only Wednesday. Exactly one week from today I will be on my way to sunny San Diego and I can't wait! The main purpose of the trip is to help host the launch party for Live Plentiful and I couldn't be more excited. Stay tuned for lots of posts about the event, and be sure to follow along on Instagram for all the action!
So fall isn't quite here yet, but I'm having a hard time staying away from cardigans and sweaters. Maybe I'm just super basic (that's probably it), but they're probably one of my favorite things about cooler weather. I recently shared the cutest mustard cardigan that I basically live in. The sweater I'm wearing today is definitely going to be added to that rotation, along with these pants.
Funny (and cute) story about these pants – my husband bought them for me. He always says I'm hard to shop for since I already have a lot of clothes. He was so excited when he picked these out and gave them to me, and I was pretty pumped when I saw them! They pretty much feel like the nicest pair of leggings ever, but look like a dress pant so they're ideal for work. The material is also really thick, so they're great for the cooler months. I can't wait to wear them with boots all winter long. I'd say he picked the perfect gift!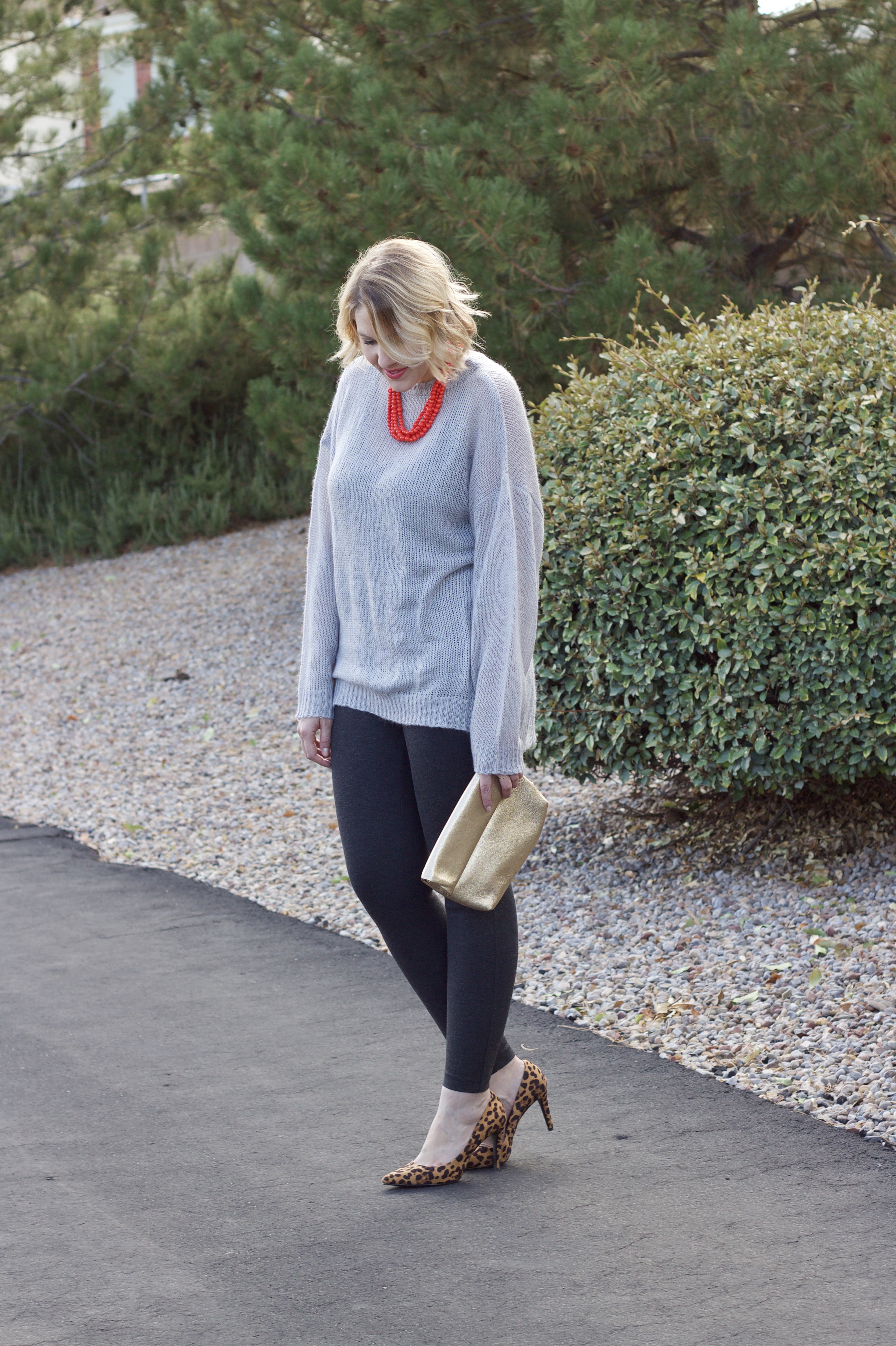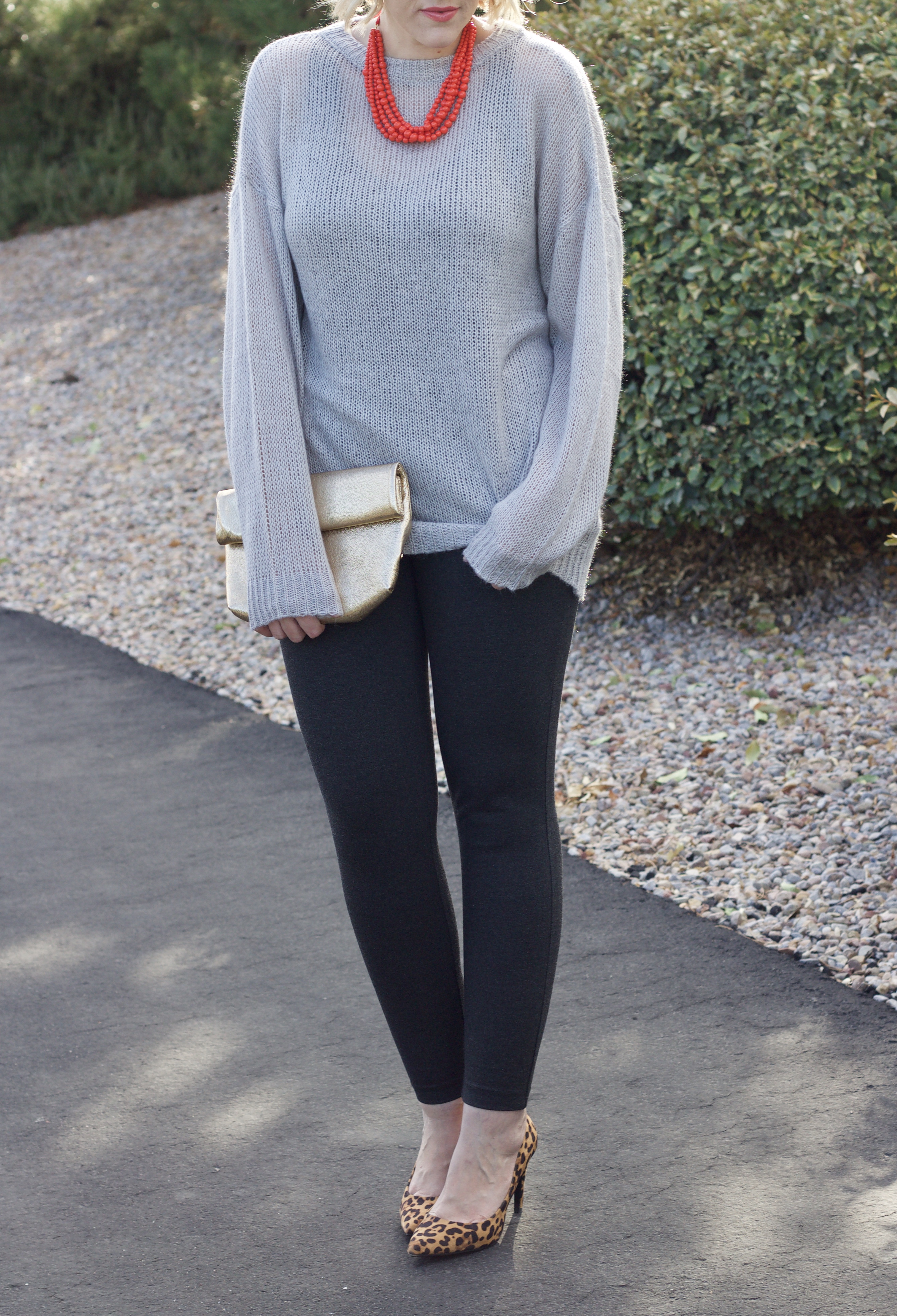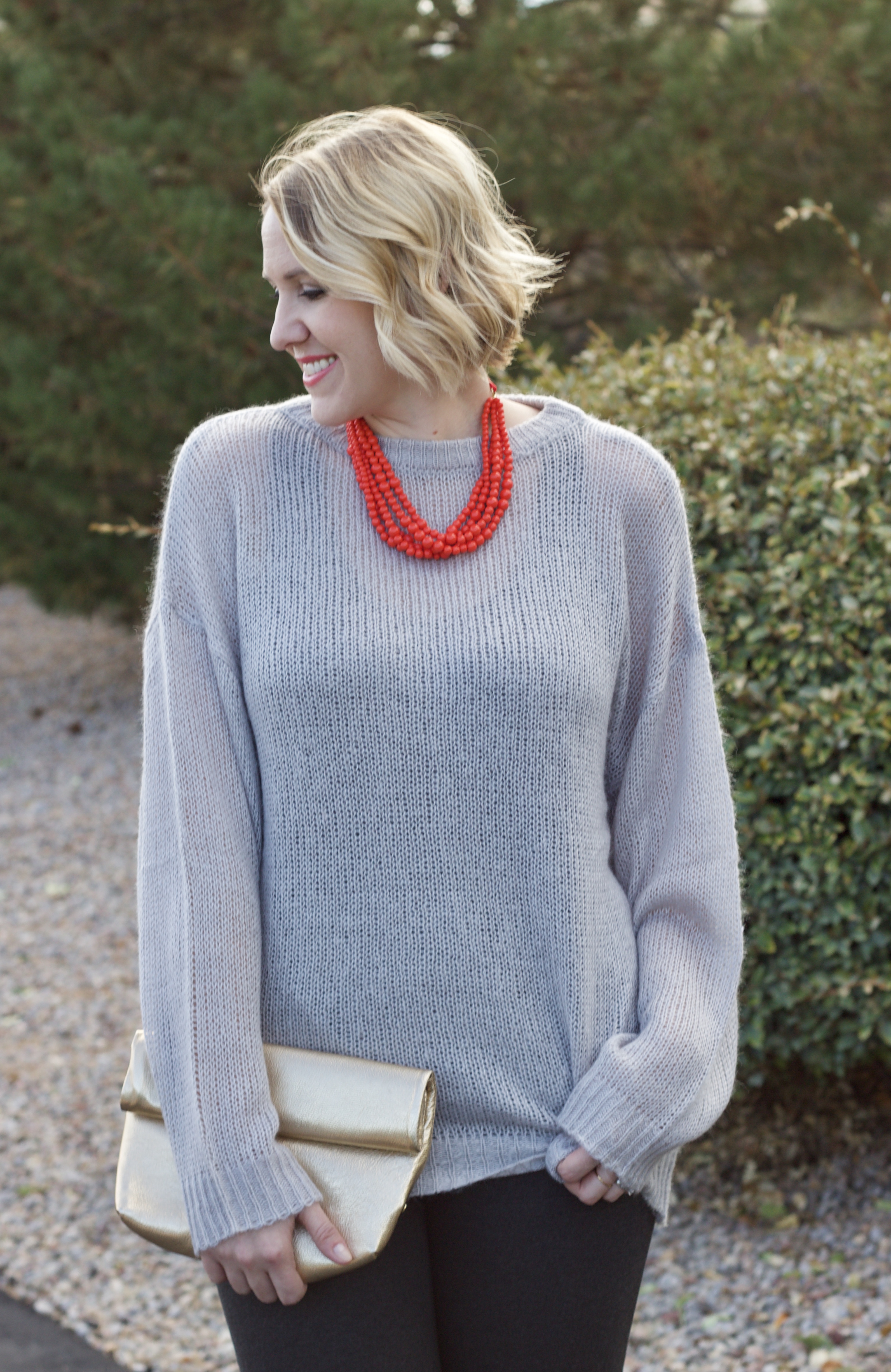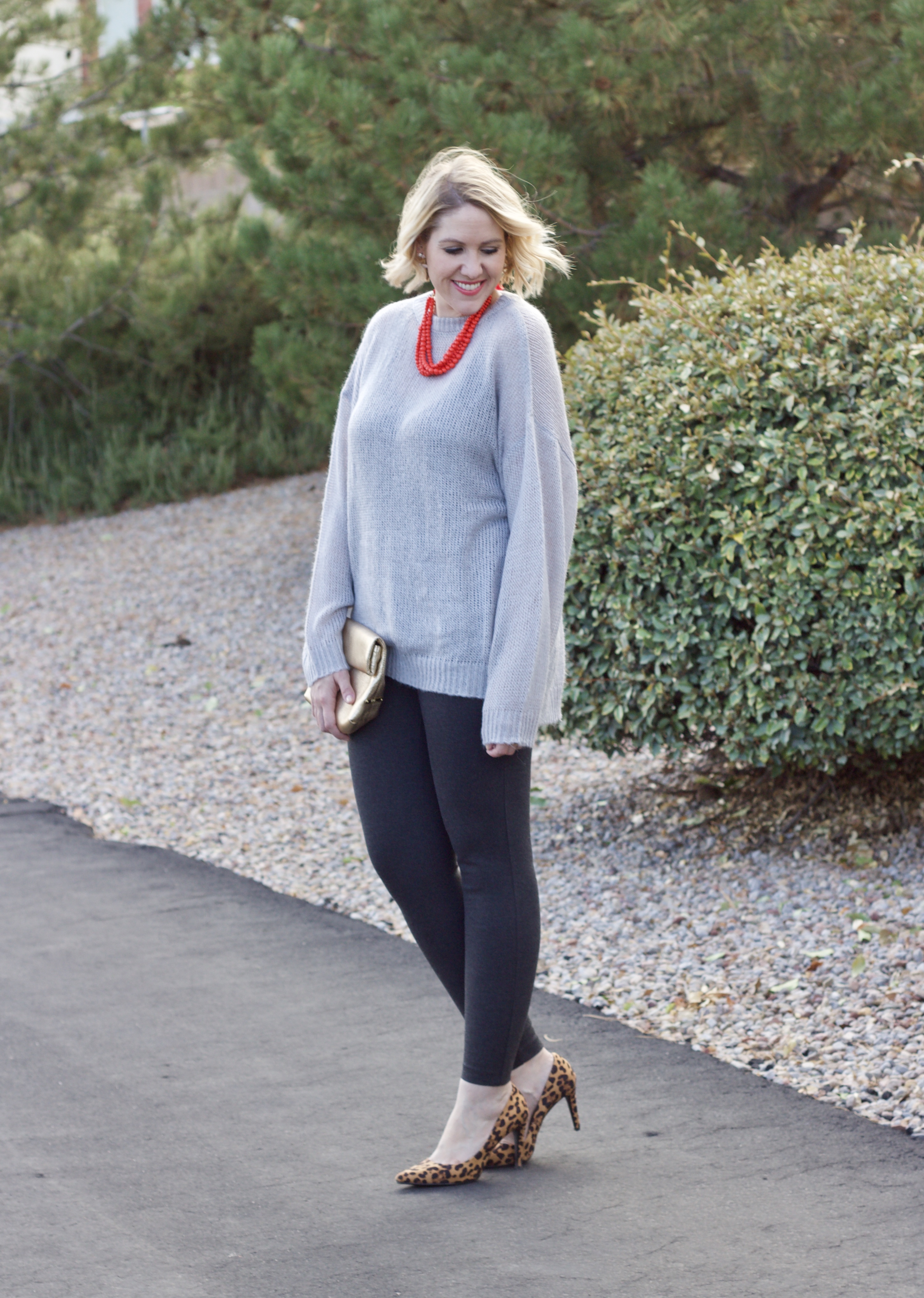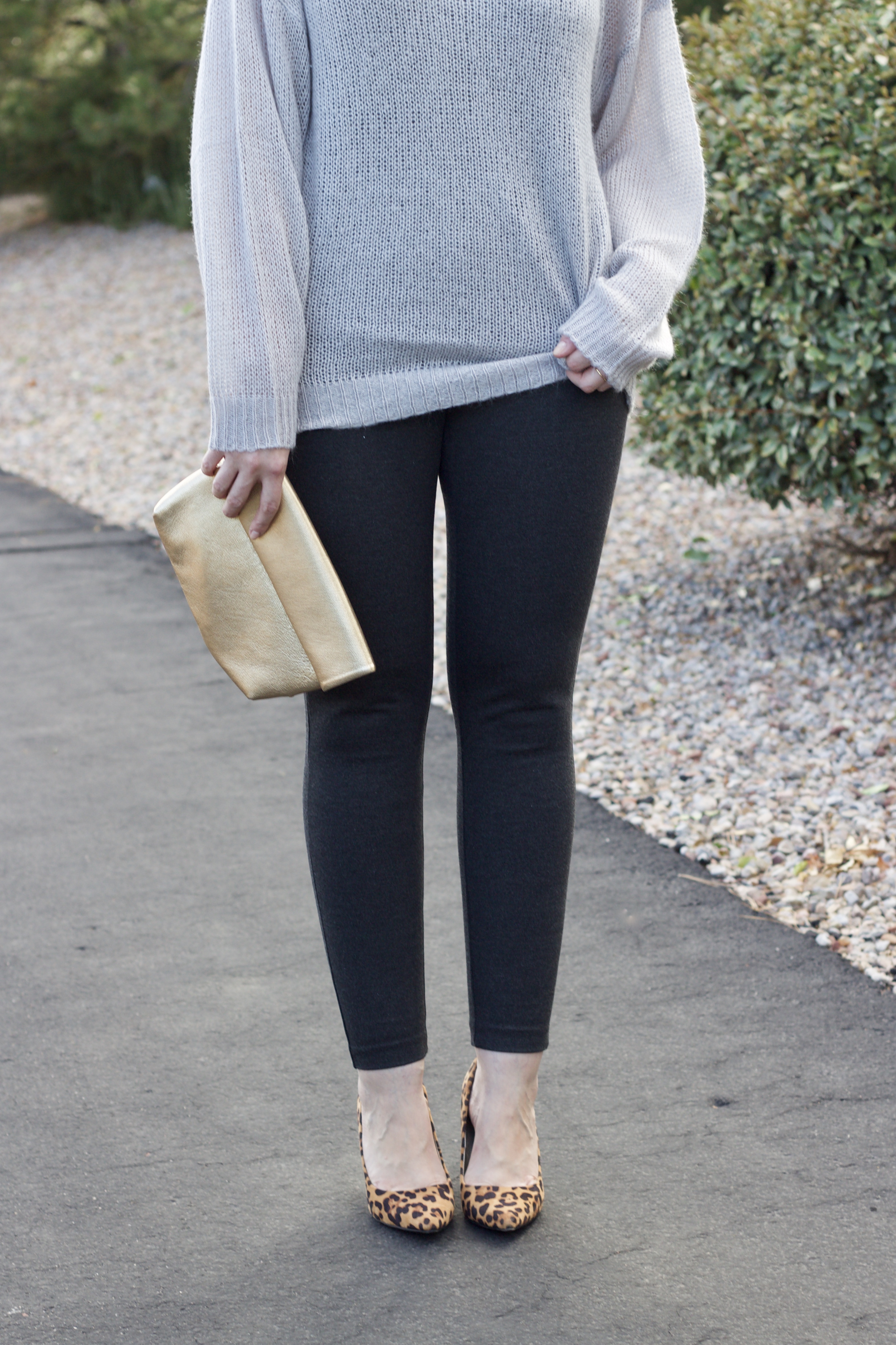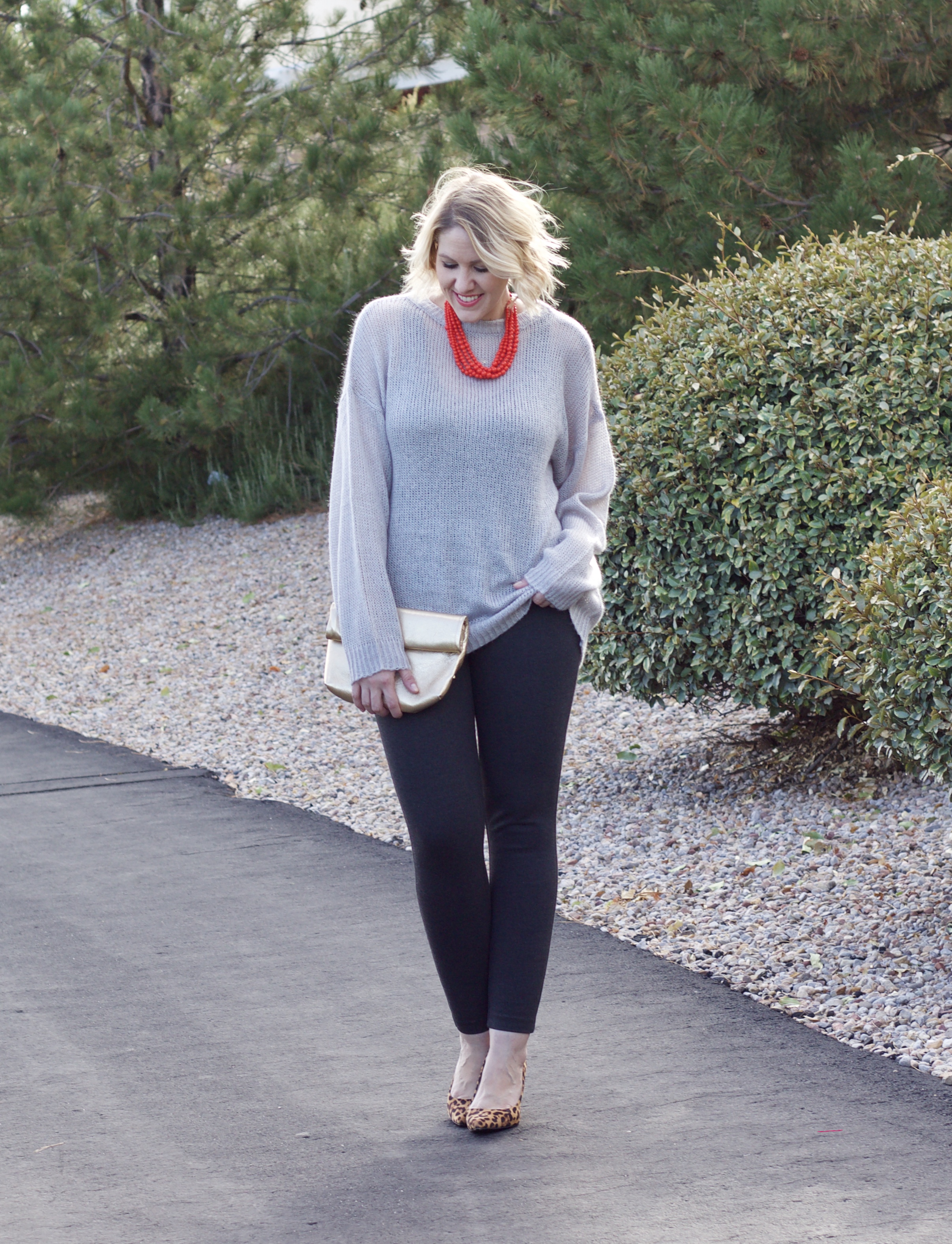 Wearing:
Leopard Heels (old, similar here for under $30)
Gigi New York Clutch (similar version here)
Sugarfix by Baublebar Necklace c/o