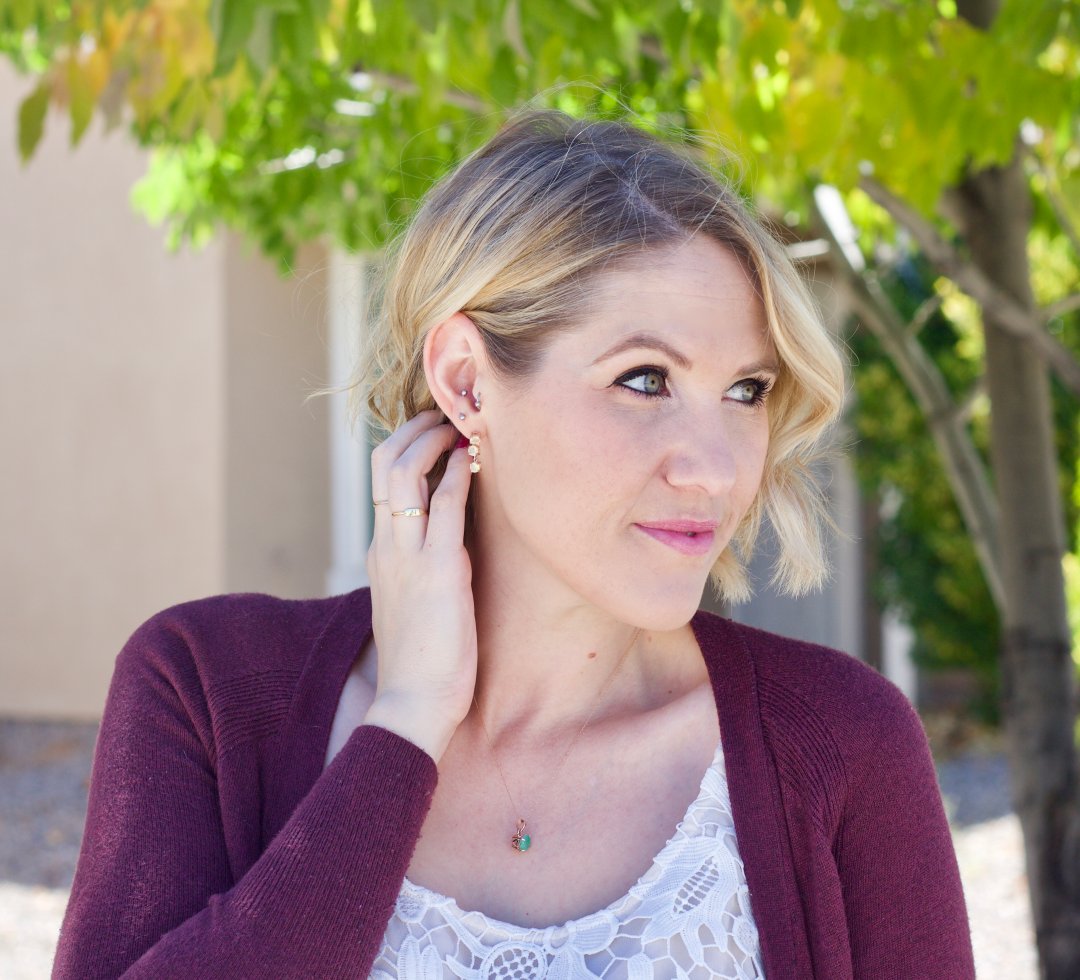 This post was sponsored by JTV. I was paid for this post and received JTV jewelry pieces as compensation.
If I could pick one style of jewelry to wear for the rest of my life, I would most definitely focus on delicate pieces. On a typical day, you can catch me wearing a pair of dainty earrings and at least one small gold necklace. I usually gravitate toward gold pieces, as I find them to be the most versatile. Rose gold has been a material that I love the look of, yet have never actually tried to wear. I was recently introduced to a beautiful line of rose gold jewelry from JTV and immediately fell in love.
In choosing jewelry, I love to find pieces that are either personalized or hold a special meaning. JTV has a huge selection of birthstone pieces, so naturally I stuck with opal and emerald. My birthday is in October, and I love that opal is my birth stone. There are also a few other very special birthdays in October, including my mom's birthday, which is the day before mine, and my late grandpa, who shared the same birthday as me. When I wear anything opal, I always feel like I have my mom and grandpa close to me! My daughter and husband were both born in May, so I also find myself drawn toward anything that incorporates emerald.
Rose gold jewelry is also perfect for the fall! The warm tone can brighten up and add visual interest to any outfit. Today I am sharing both the 14K rose gold solitaire emerald pendant and the 14K rose gold 3-stone dangle earrings in opal. Both pieces are going to be staple pieces for me throughout the entire season. Some of my other favorite rose gold pieces from JTV  are the 3-stone birthstone ring, the set of 3 rose gold pendant chains that can be worn layered or alone, and the love knot pendant.
Have you ever worn rose gold jewelry before? What is your favorite piece from JTV?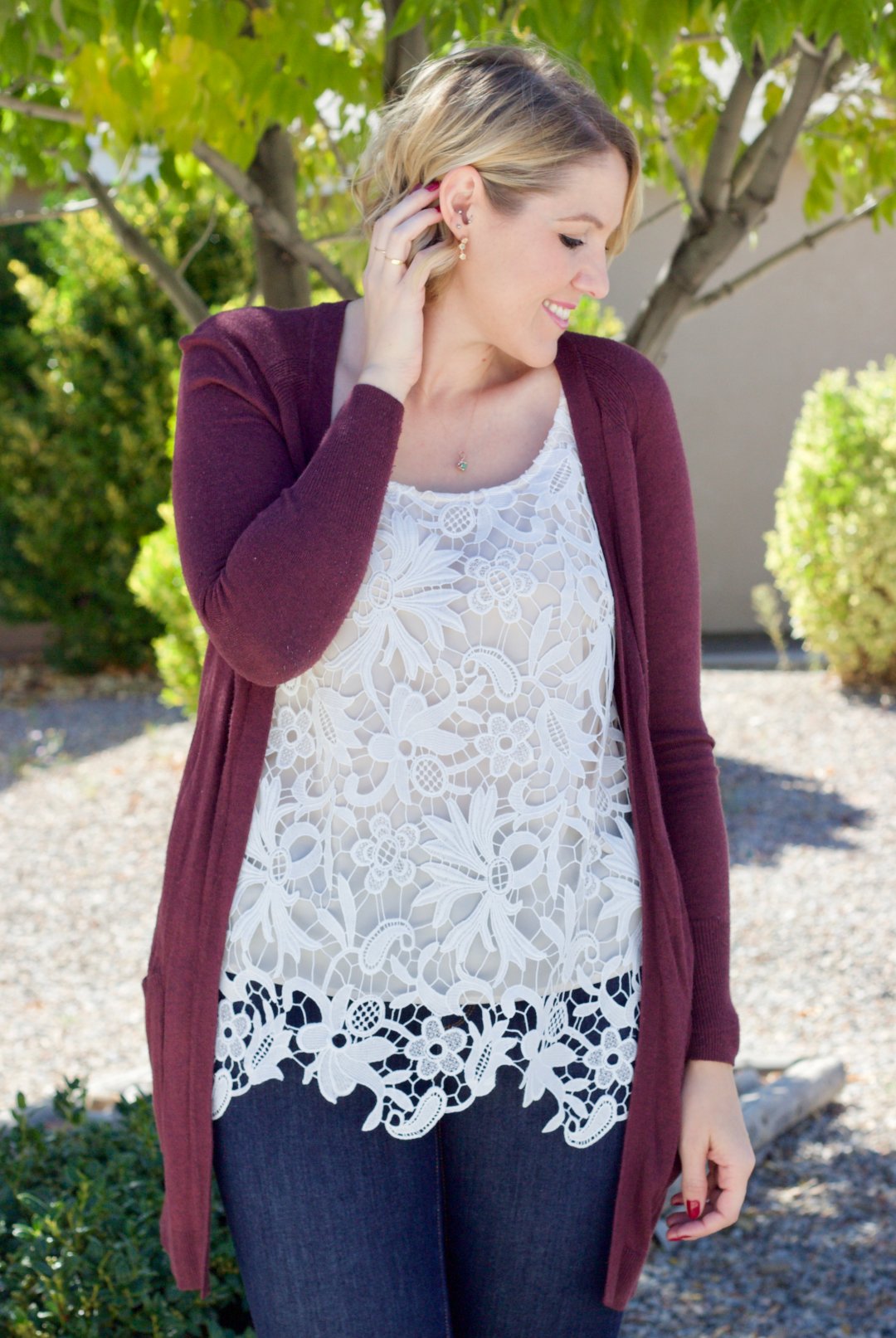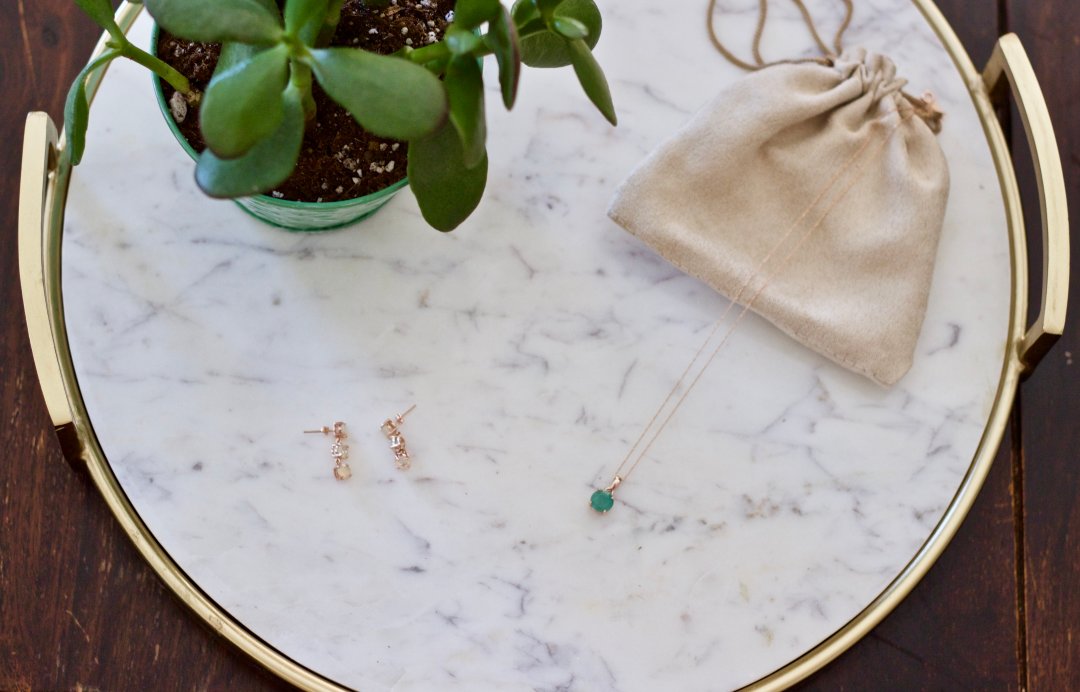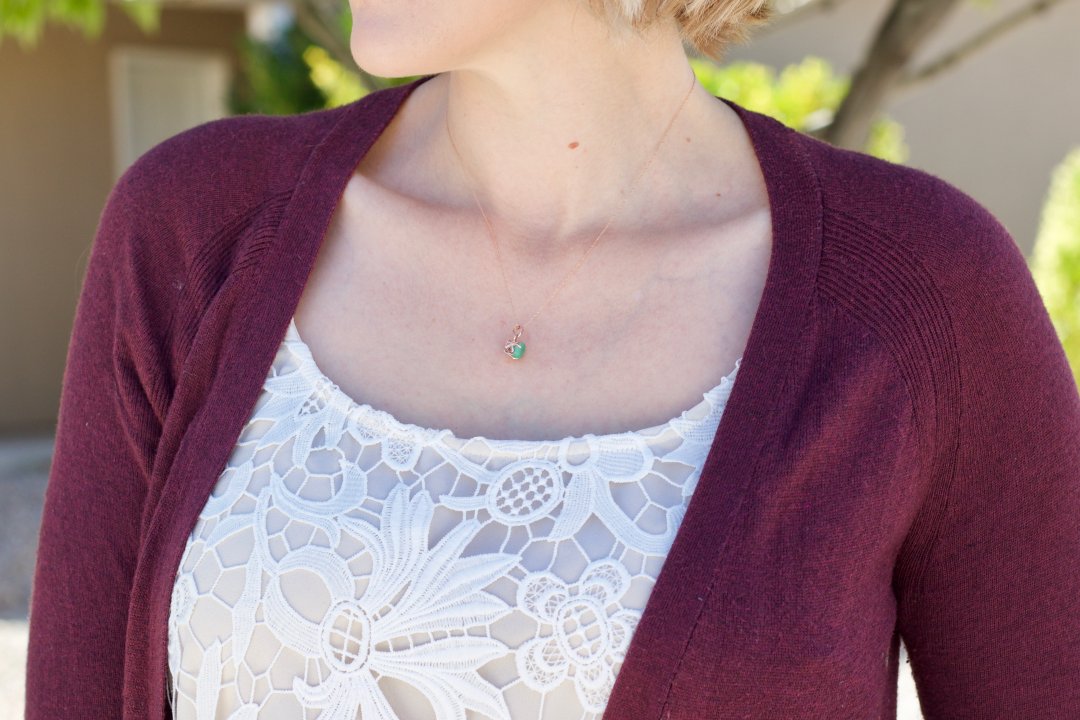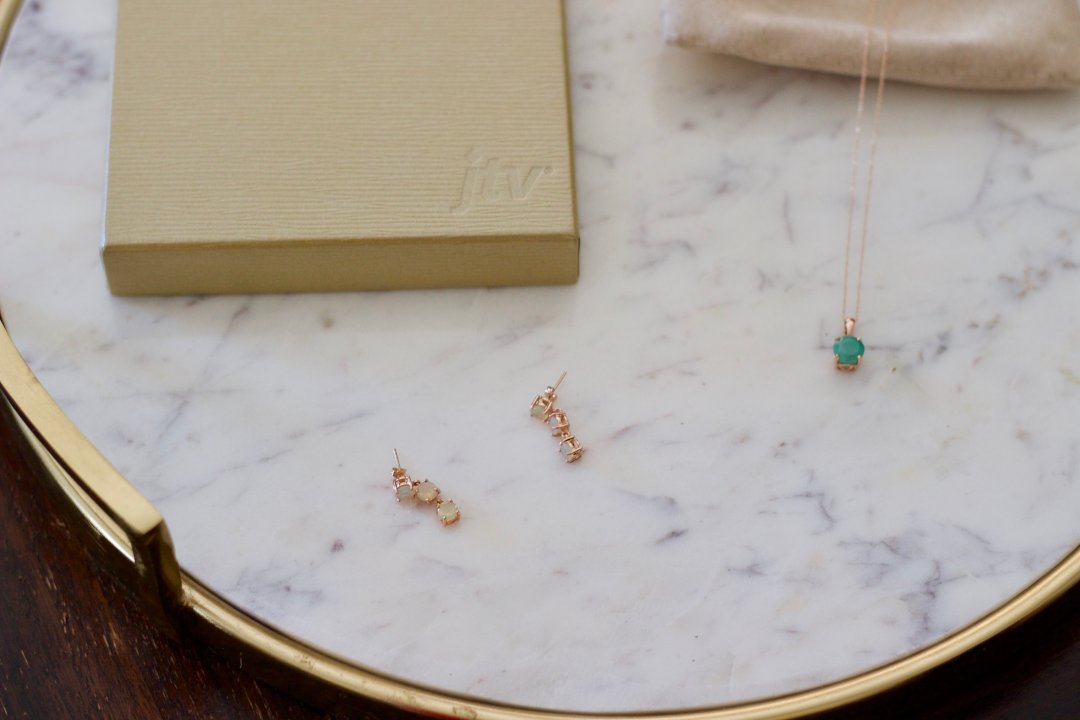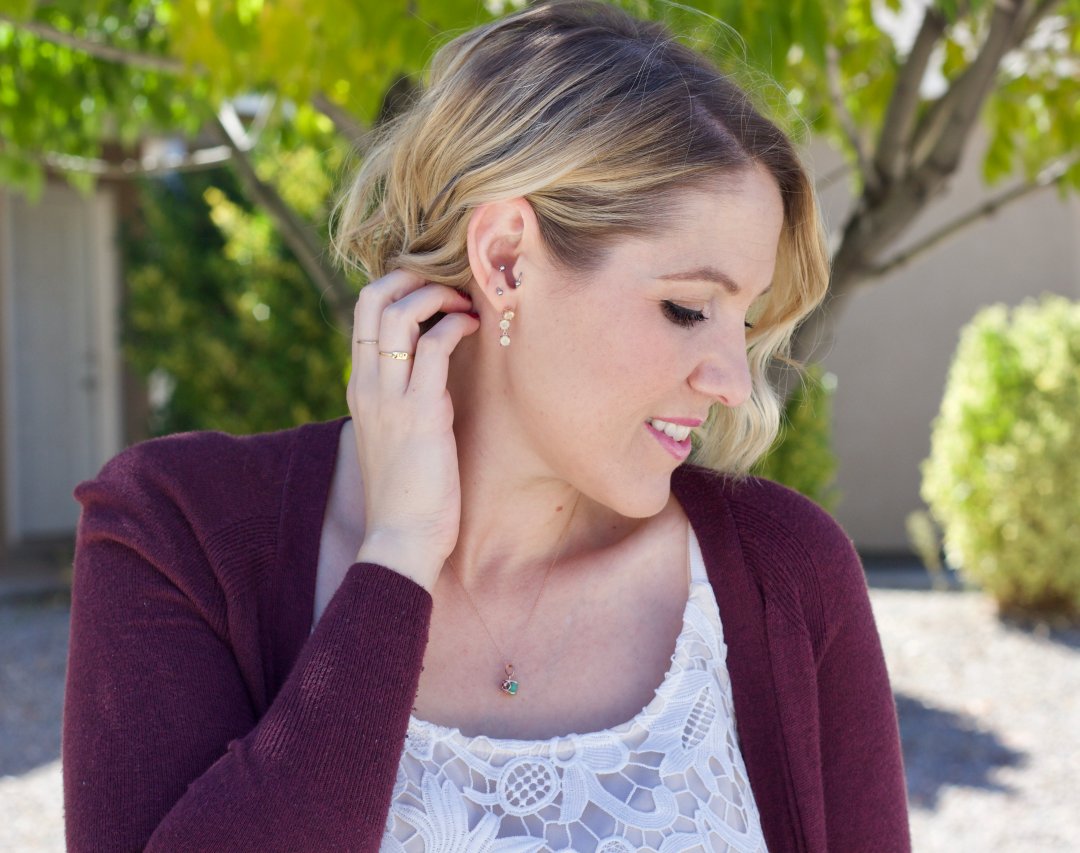 My blog may contain links to other websites. I am not responsible for the privacy policies of those other websites. When you click on a link, your information may be collected by those websites so I encourage you to read their privacy policies. These affiliate links are not associated with JTV.