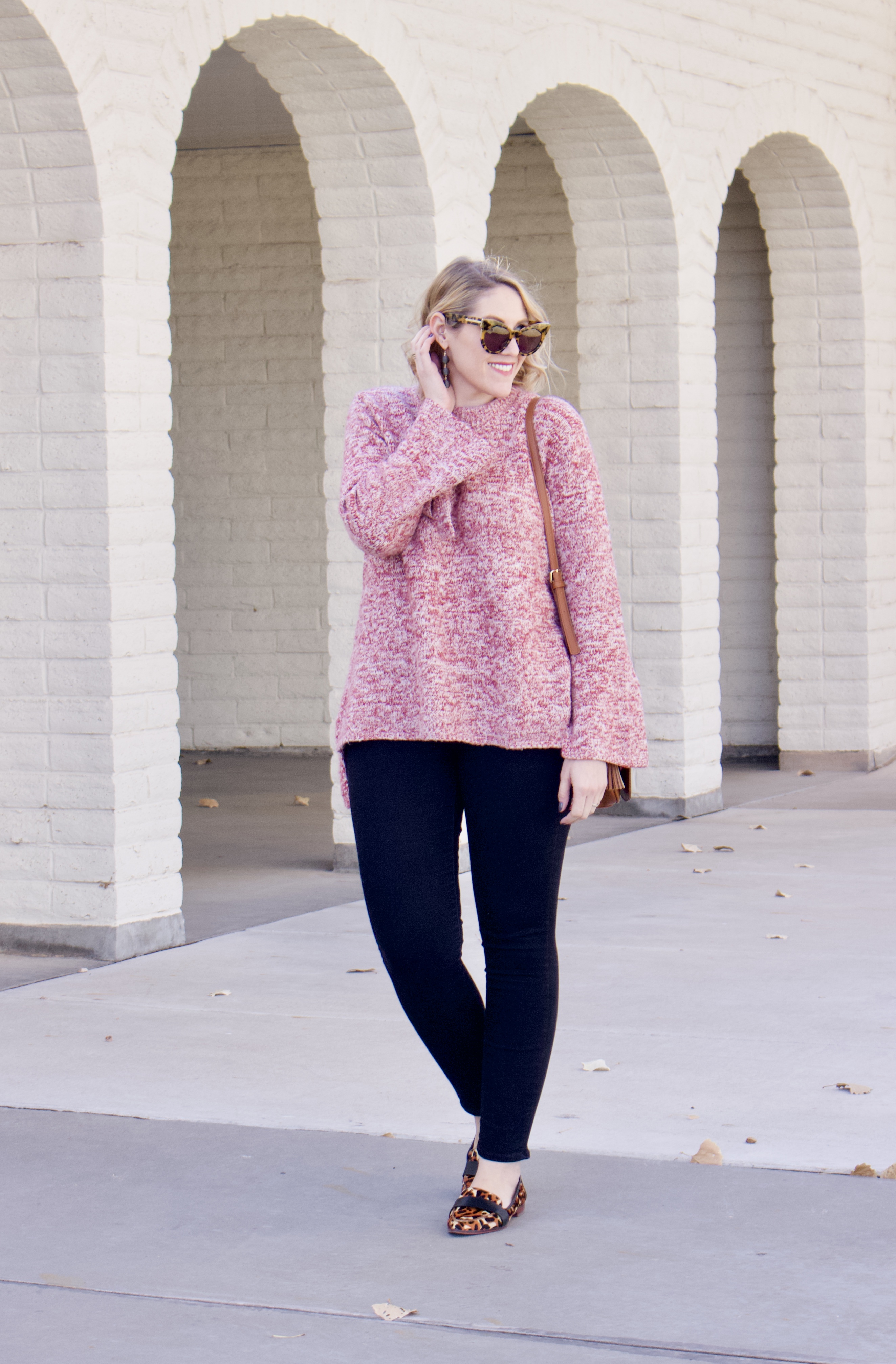 A major TGIF is in order today guys! Before I talk about this cute and cozy bell sleeve sweater, let's chat about this week. It started off with a child with a cold, who refused to nap a few days, and ended with one tired mama. I explain a little more in my Instagram stories, but let's just say being 2.5 years old must be hard. Pretty sure being the mom of a 2.5 year old is even harder though. To say I am tired is an understatement. Plus, just like the rest of the world, my husband and I are trying to get back on the healthy eating train, which is never easy.
Thanks for letting me rant! Now let's switch gears to today's outfit. I received this sweater right before Christmas from Pink Blush, which you know is one of my favorite places to shop. It wound up being the perfect sweater for the holidays, and I have continued to wear it non-stop since. I have been loving the bell sleeve trend, but don't wear it often myself because long sleeves tend to be too short on me (hello, tall girl problems). The bell sleeves on this sweater are the ideal length, and how cute is the little tie detail? It's definitely nice and cozy for the cold and windy weather we have had lately!
I also finally shared my new leopard loafers on Instagram yesterday. Do you love them as much as I do? I desperately wanted to jump on the leopard mule bandwagon, and after much discussion with the hubs, he convinced me that they are not cute. Although I never even tried a pair on, I'm pretty sure he's right and they would not be flattering on me. So rather than make fetch aka the mules happen, I opted for these loafers. Let me tell you, they're totally worth the price! Go snag a pair now before they sell out and thank me later.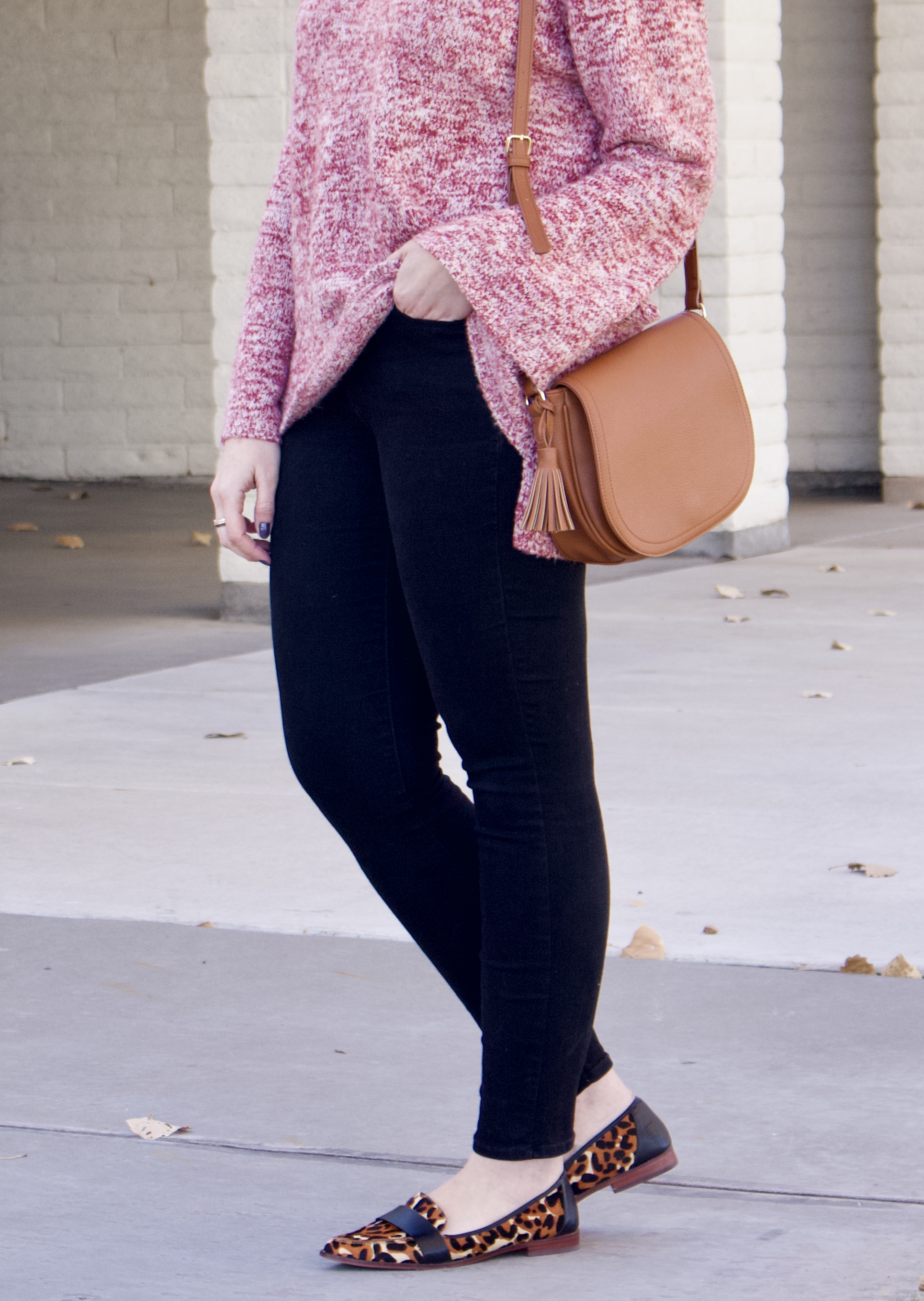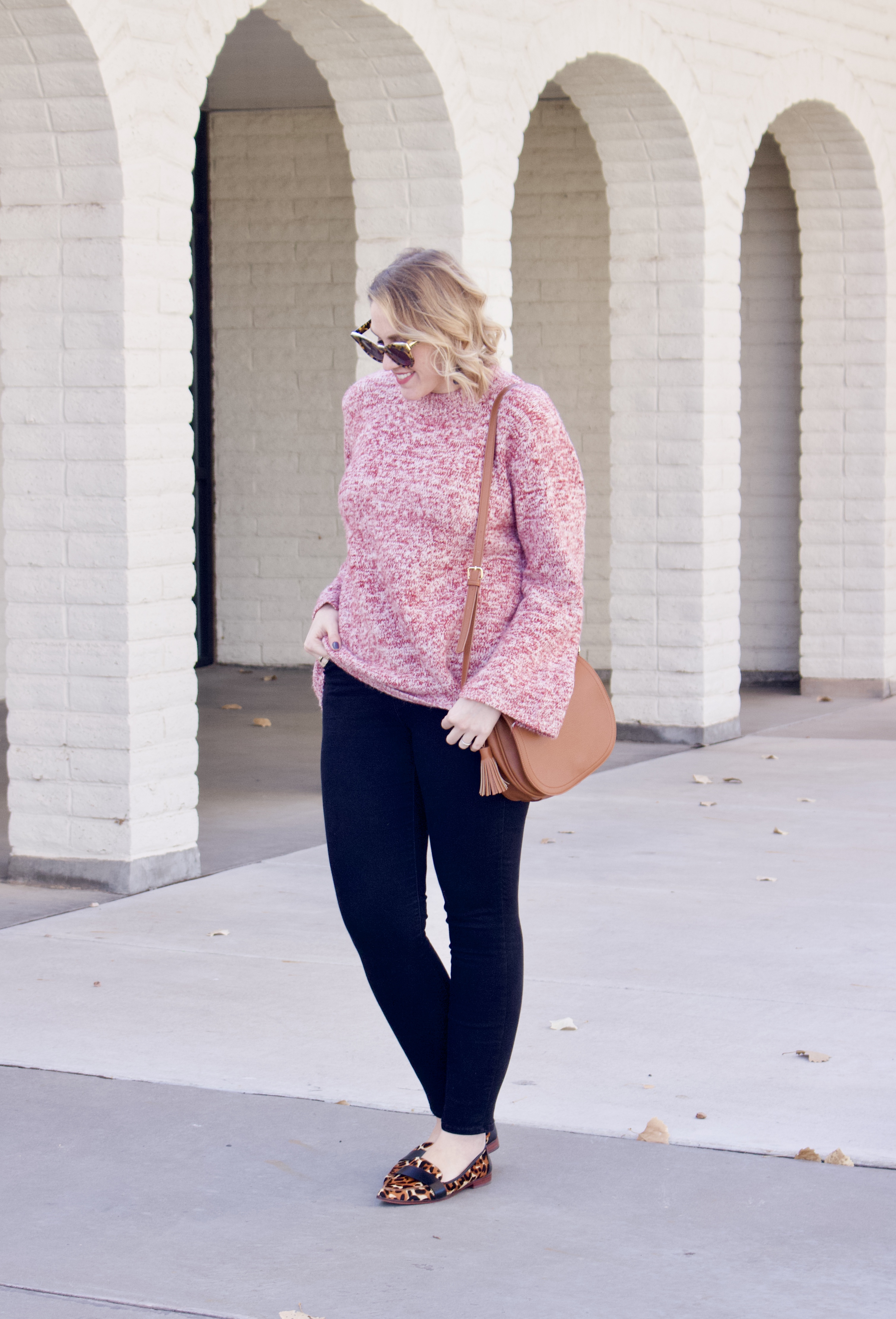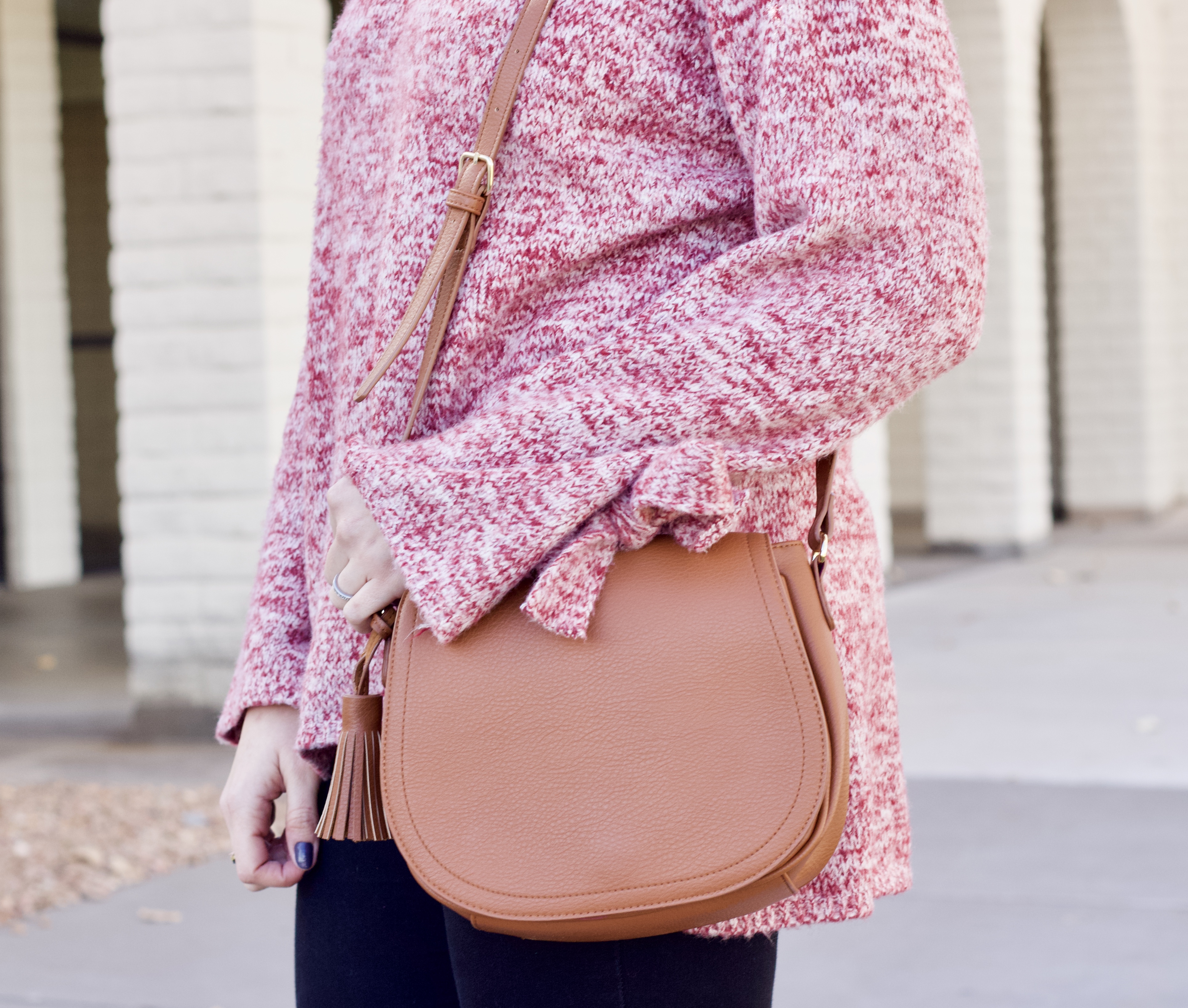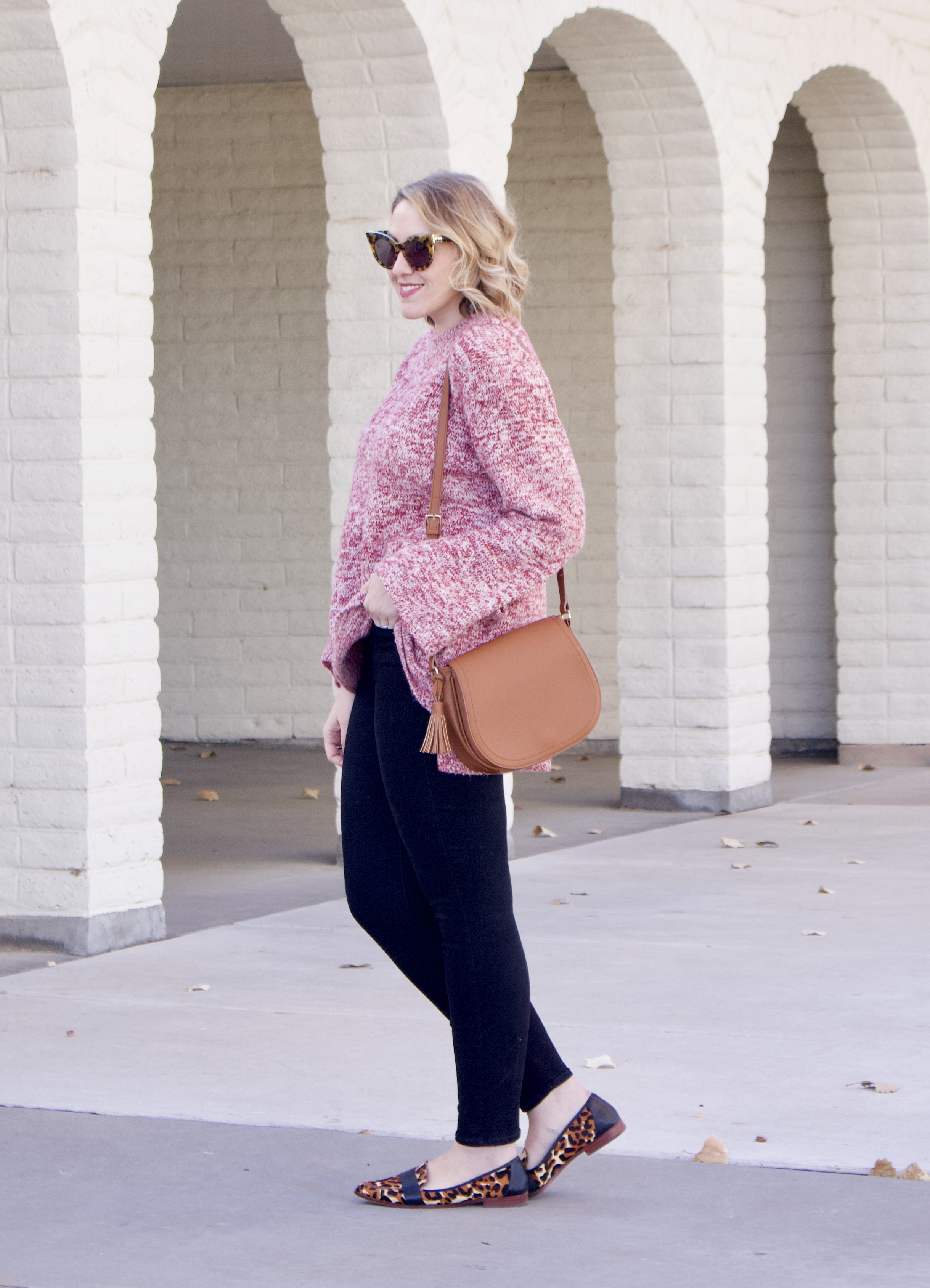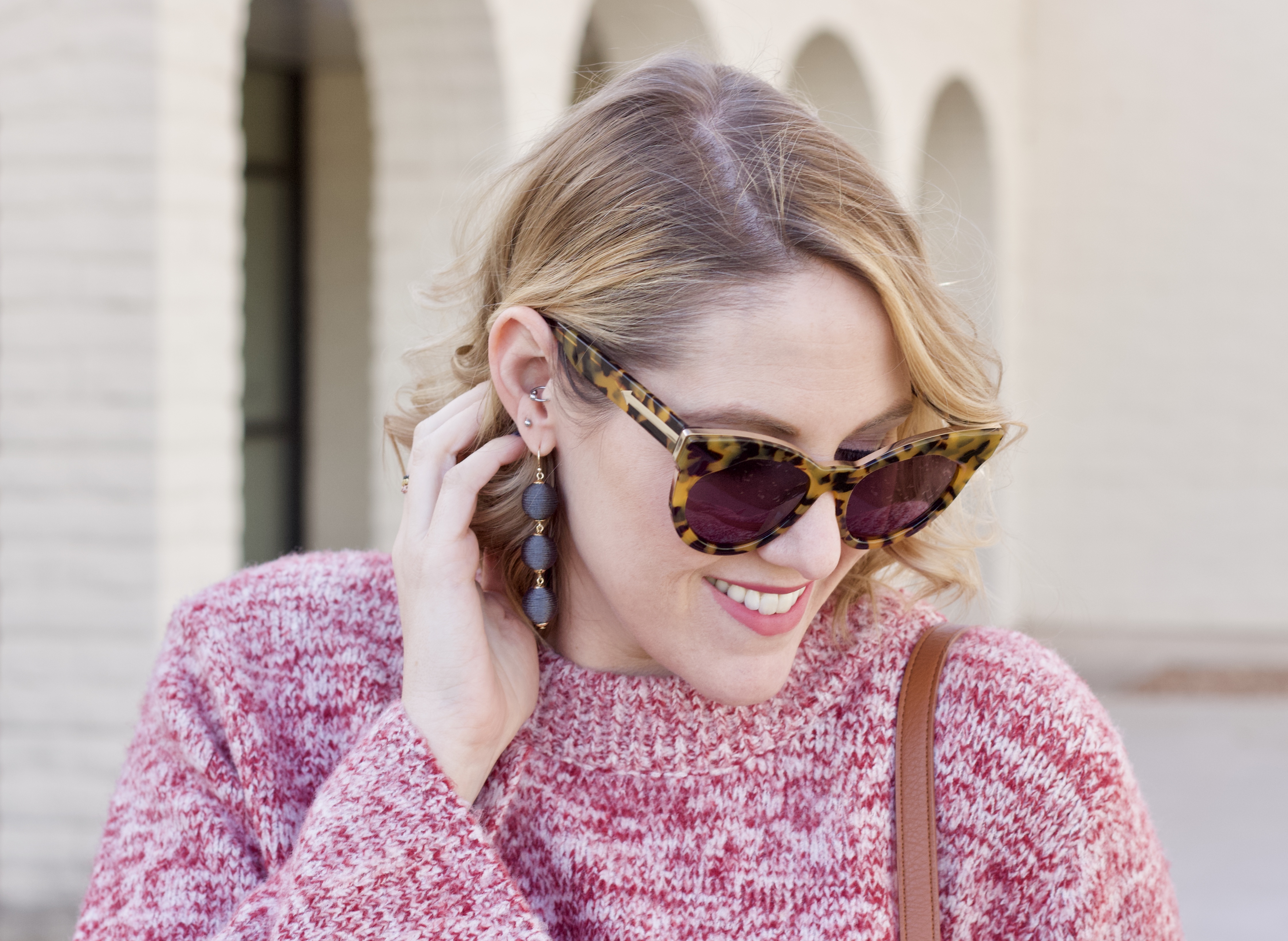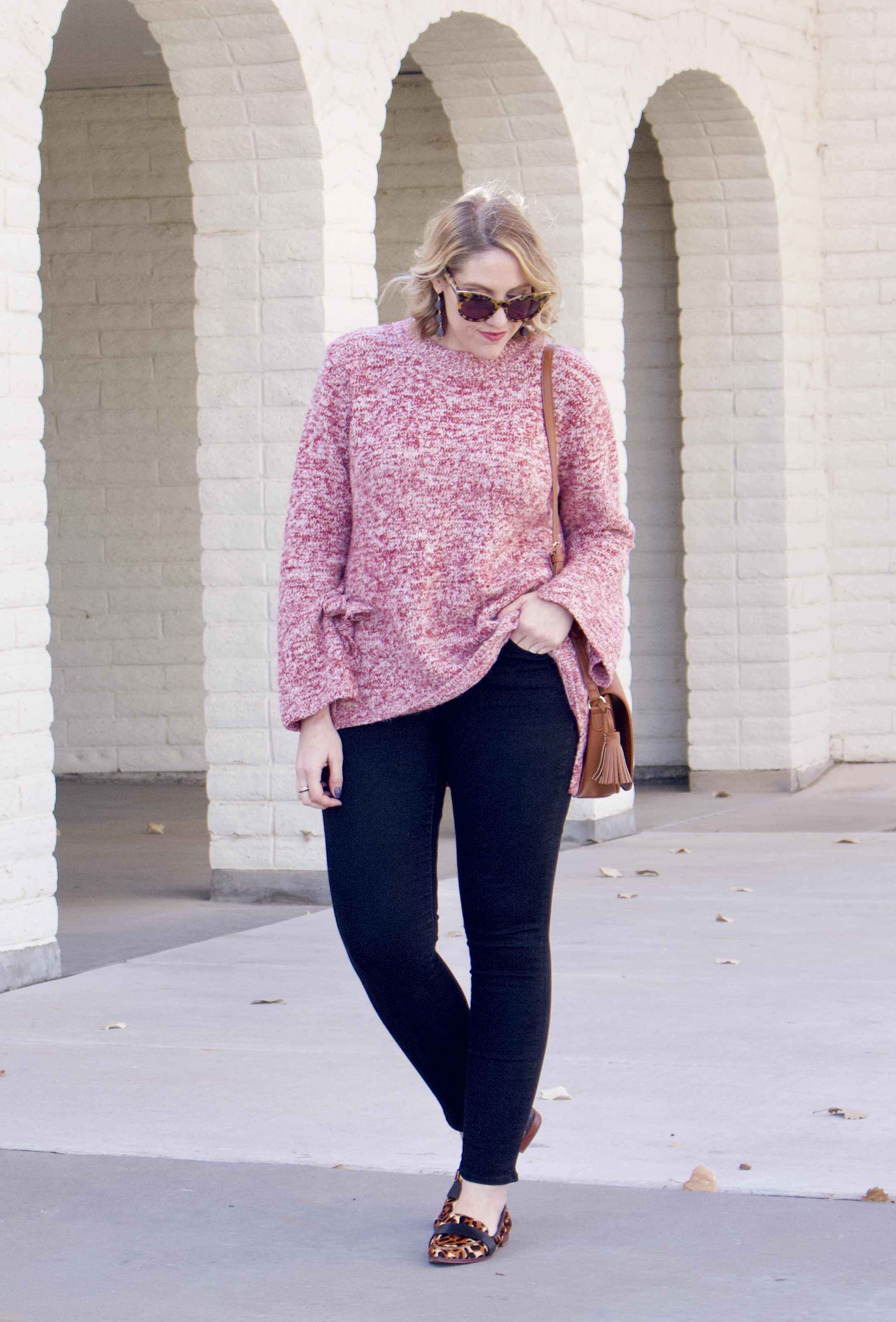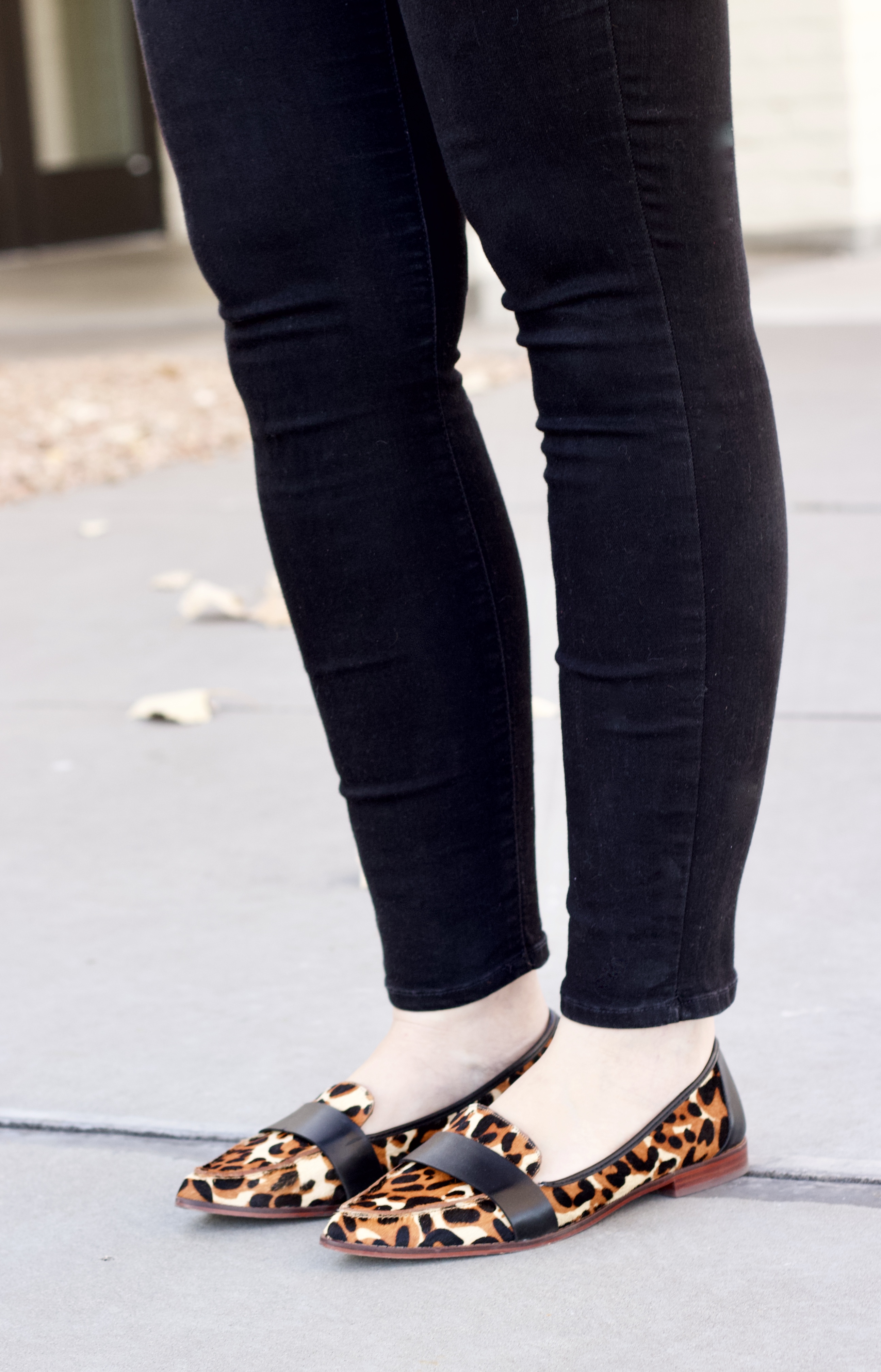 Wearing:
Pink Blush Bell Sleeve Sweater c/o
Sugarfix by Baublebar Earrings c/o
Karen Walker Sunglasses (old, similar pair here)
Everly Rings c/o
Shop the Post: