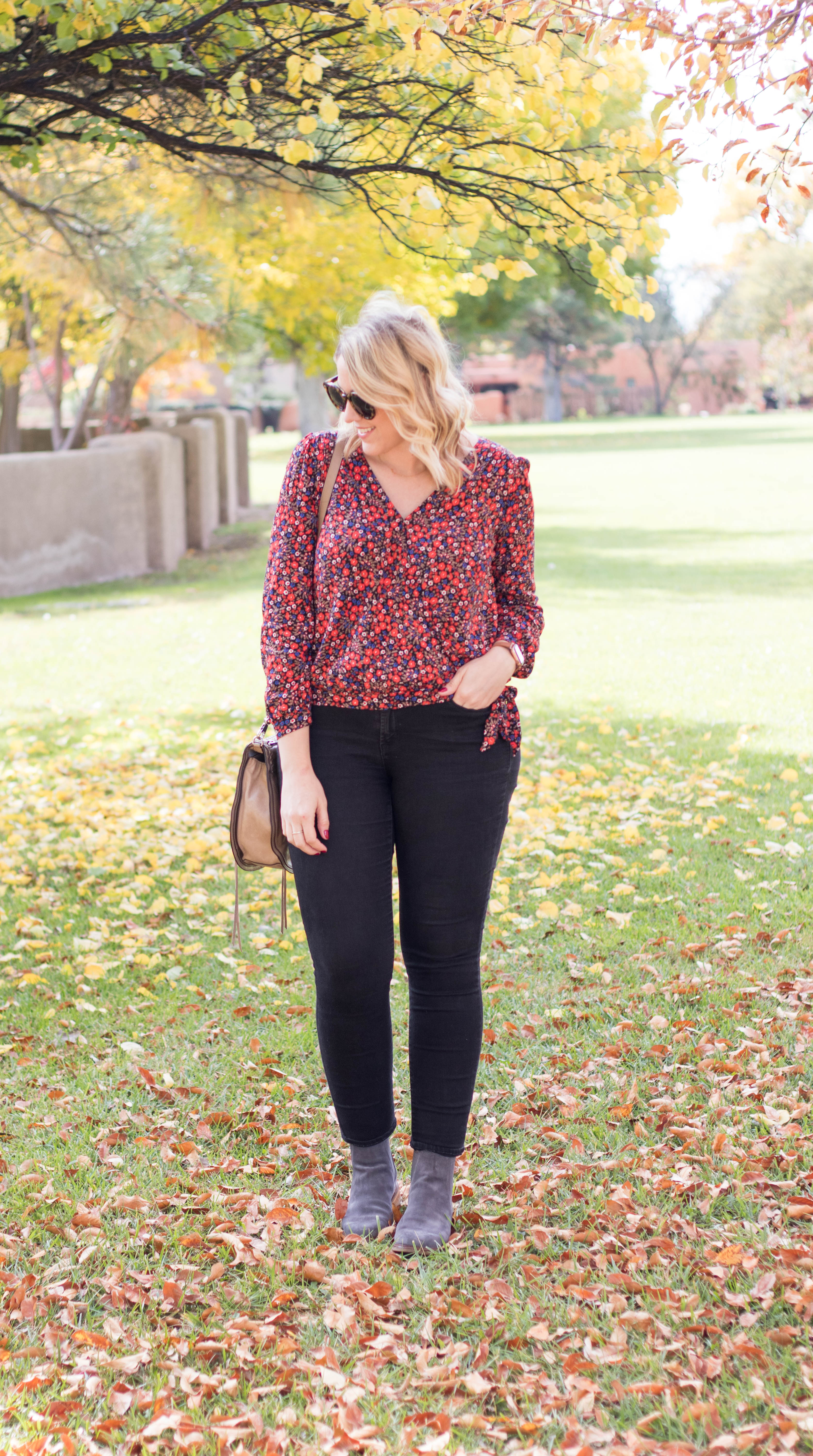 Happy first day of November! I can't even believe I just typed that because seriously, where the heck has this year gone? We aren't big Halloween fans, but did have a really good day yesterday. Would you believe my child has never been trick or treating? We asked her if she wanted to this year, but she said she wanted to hand out candy at home instead (my kind of girl!). She also opted out of dressing up as a witch like she originally planned (again, my kind of girl haha!). Now it's November and we are onto bigger and better things aka Thanksgiving and Christmas!
On the subject of Thanksgiving, wouldn't today's outfit be the perfect holiday look? You guys know my Old Navy Rockstar jeans are a staple of mine, and they're definitely comfy enough to sit around in all day. This pair is the regular length, and is perfect for these gorgeous new Clarks boots that I received! I don't own any gray ankle boots, so I was really excited to give these a try. I think they will be the perfect ankle boots to get me through the fall and winter.
Speaking of ankle boots, The Weekly Style Edit today is all about them! Be sure to head to the bottom of the post to come link up with Megan from The Fashionista Momma and I. We had a great turn out this week, so let's make this week even better. We love seeing your favorite outfit posts from the week!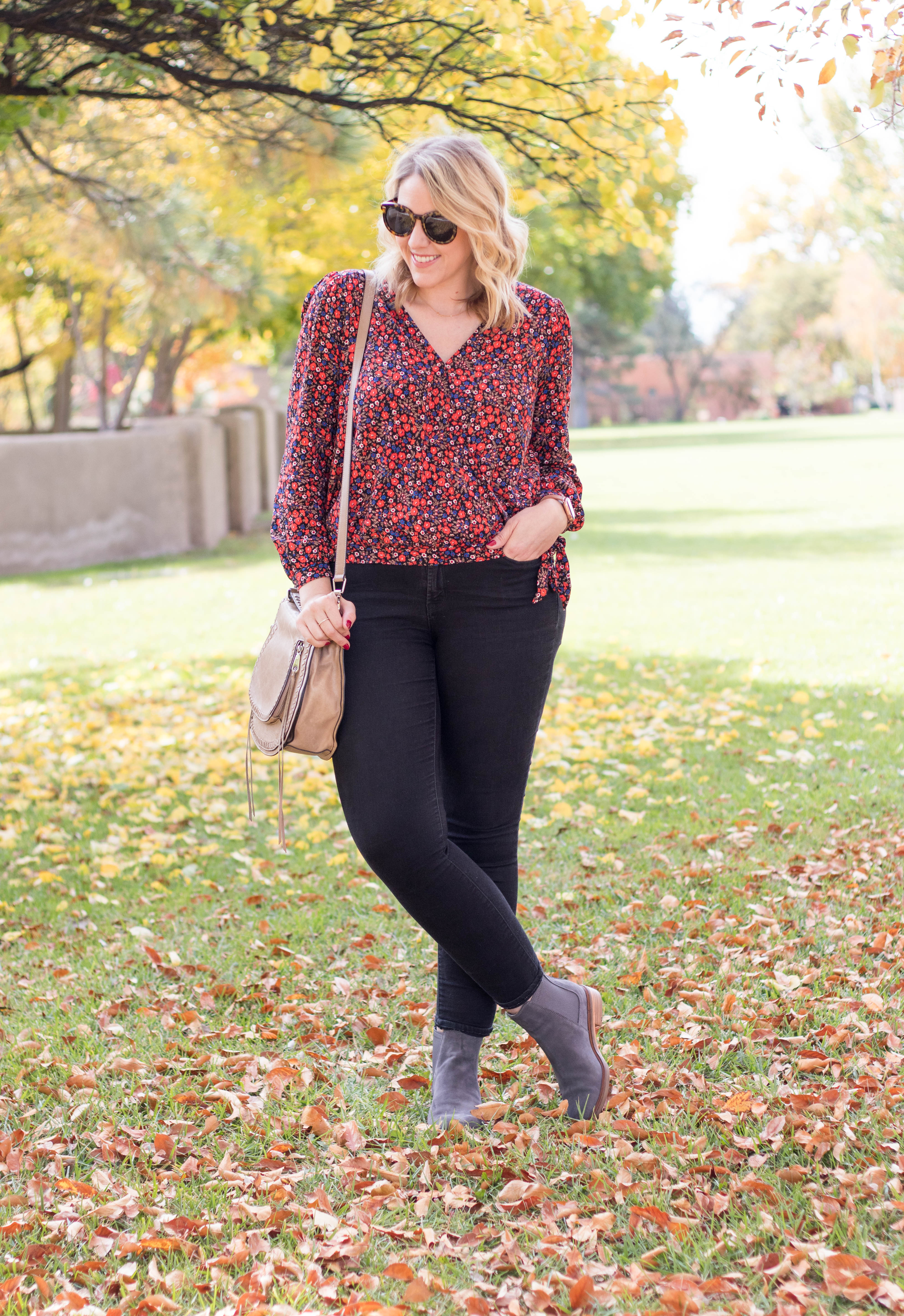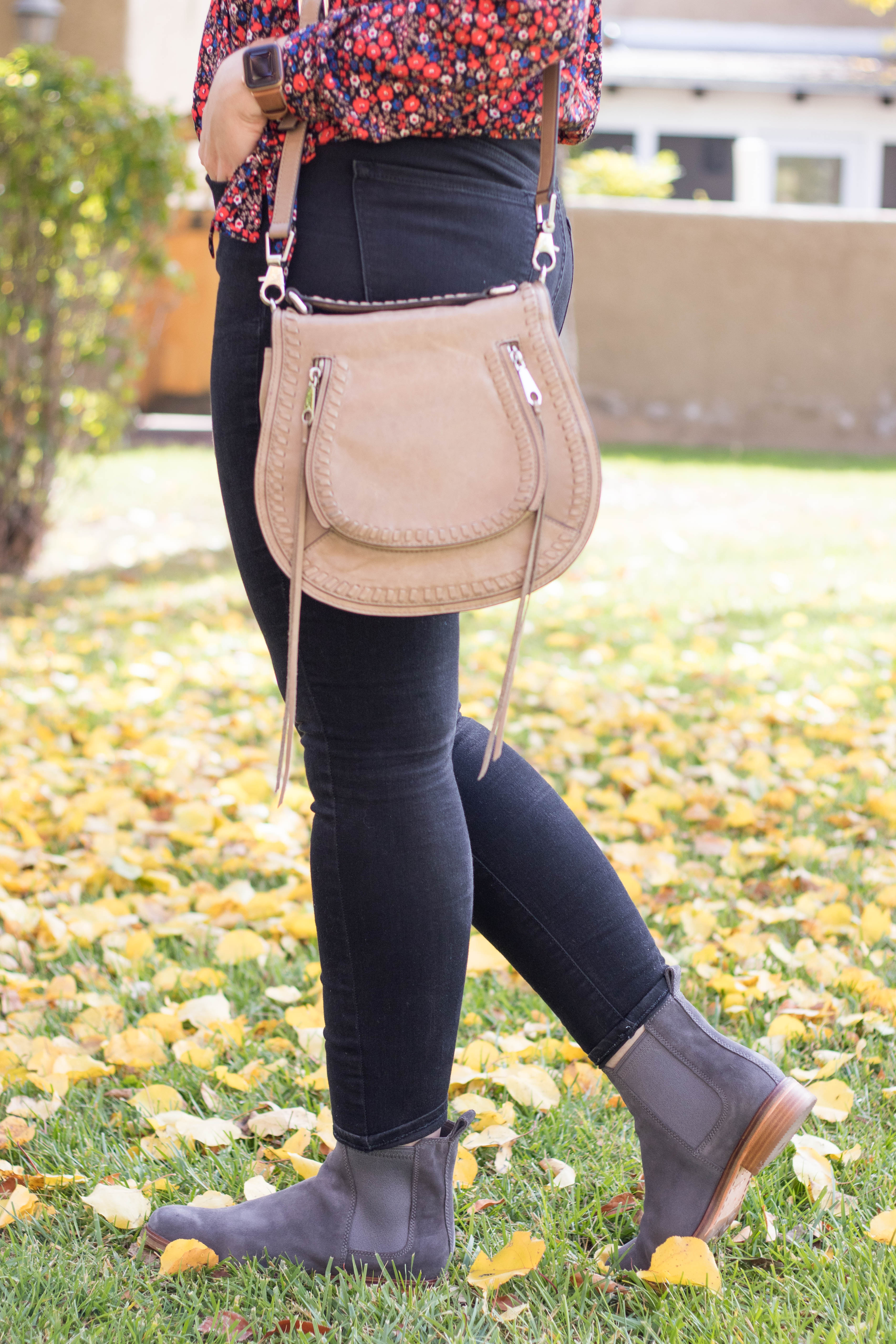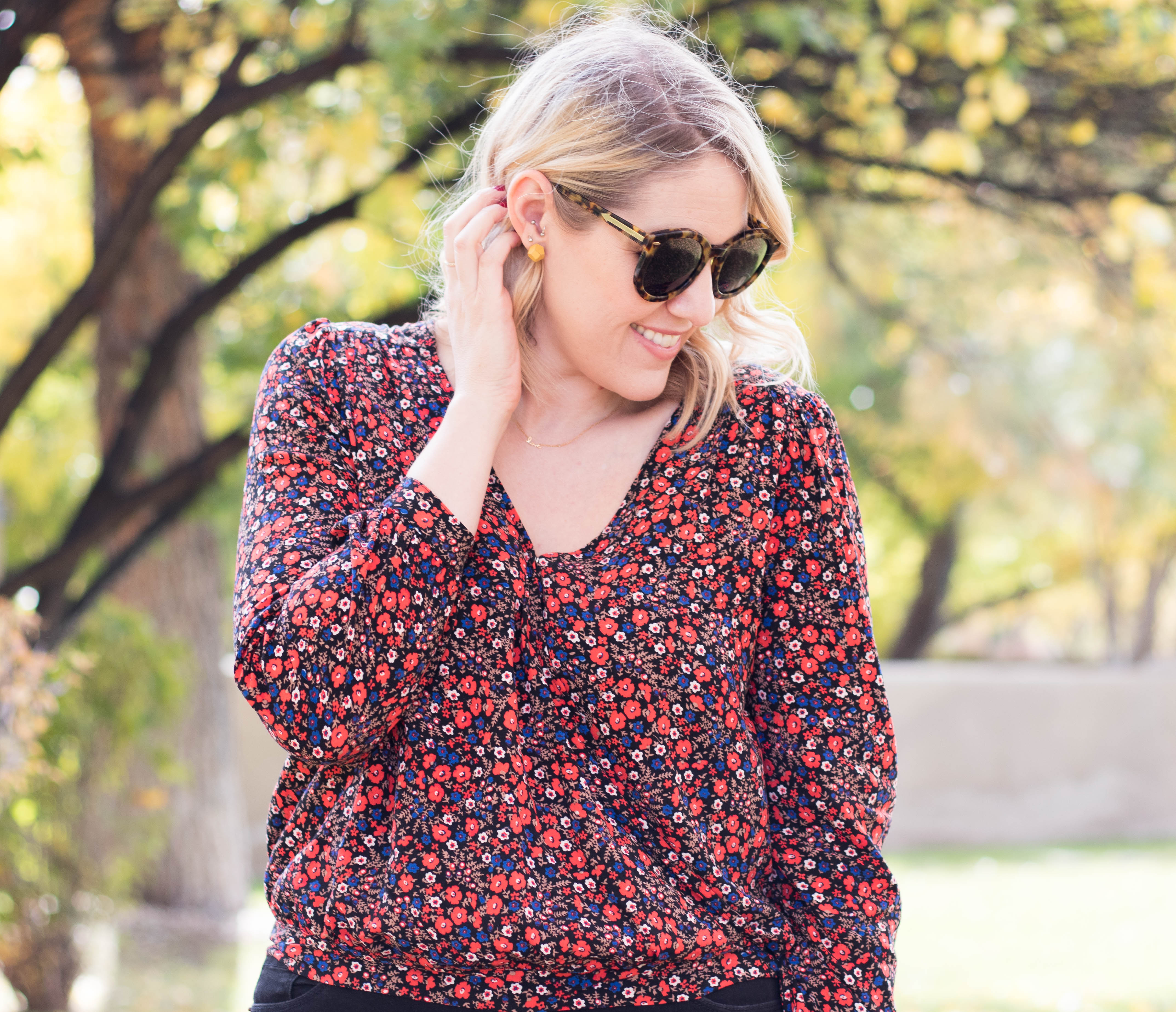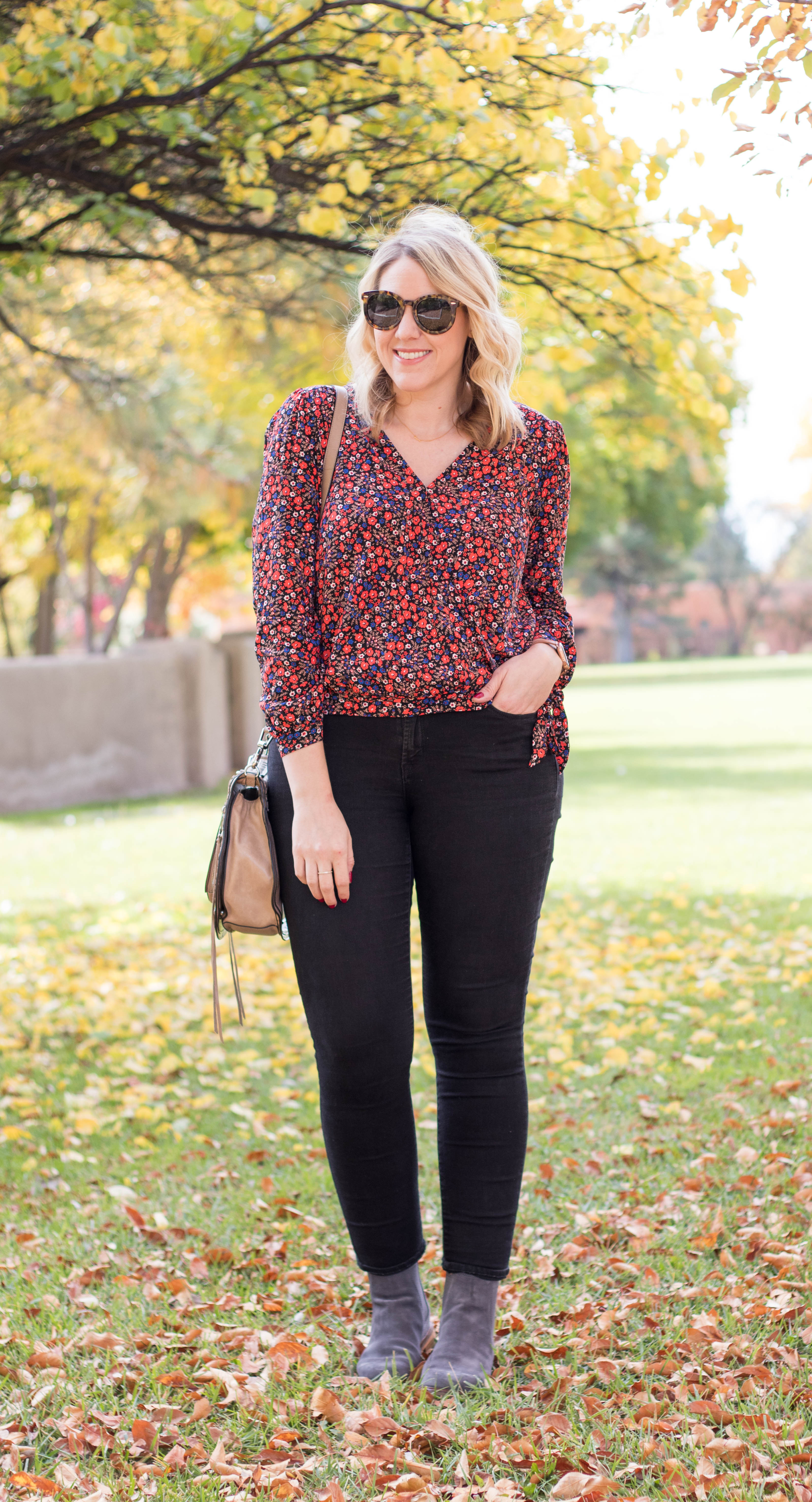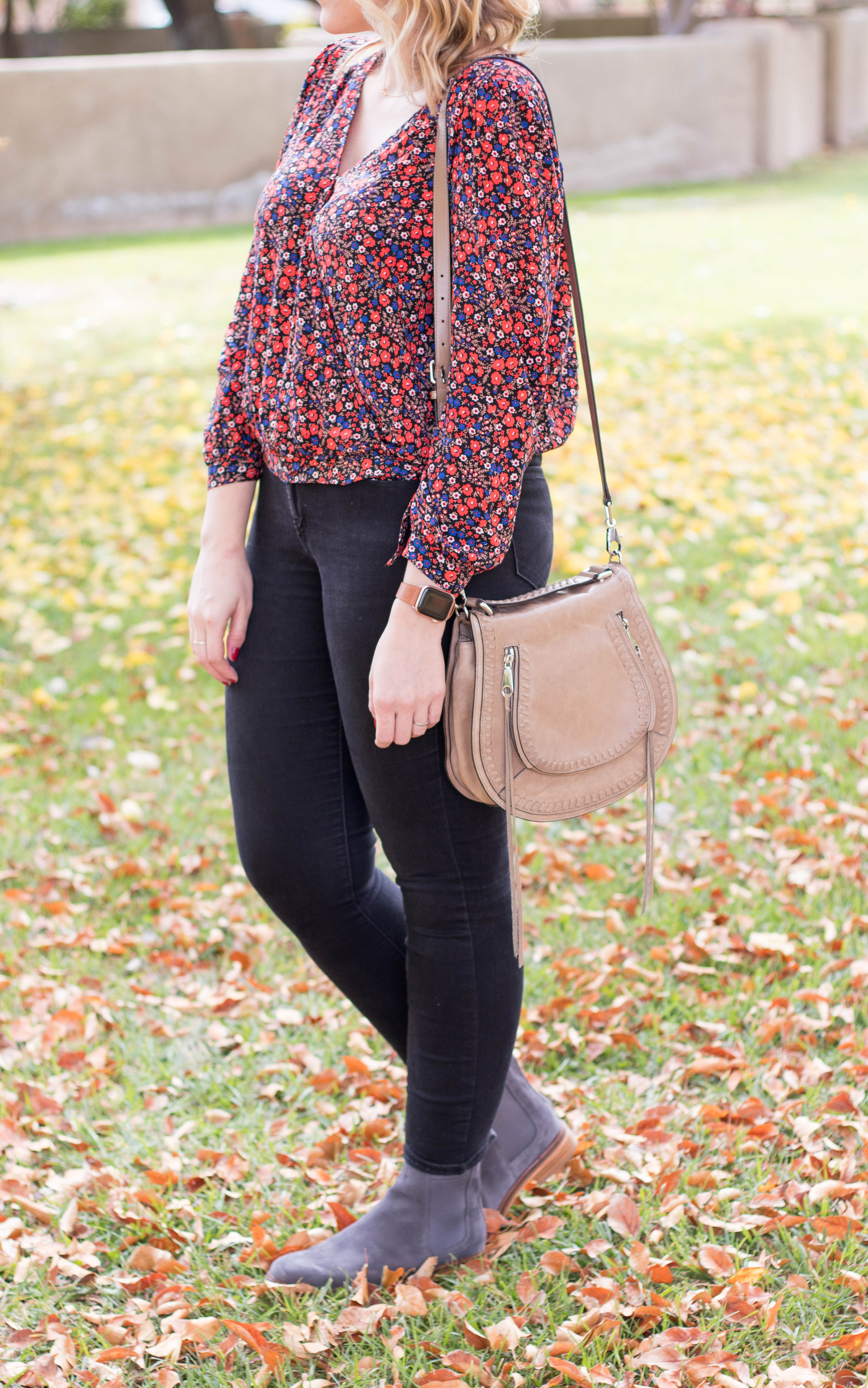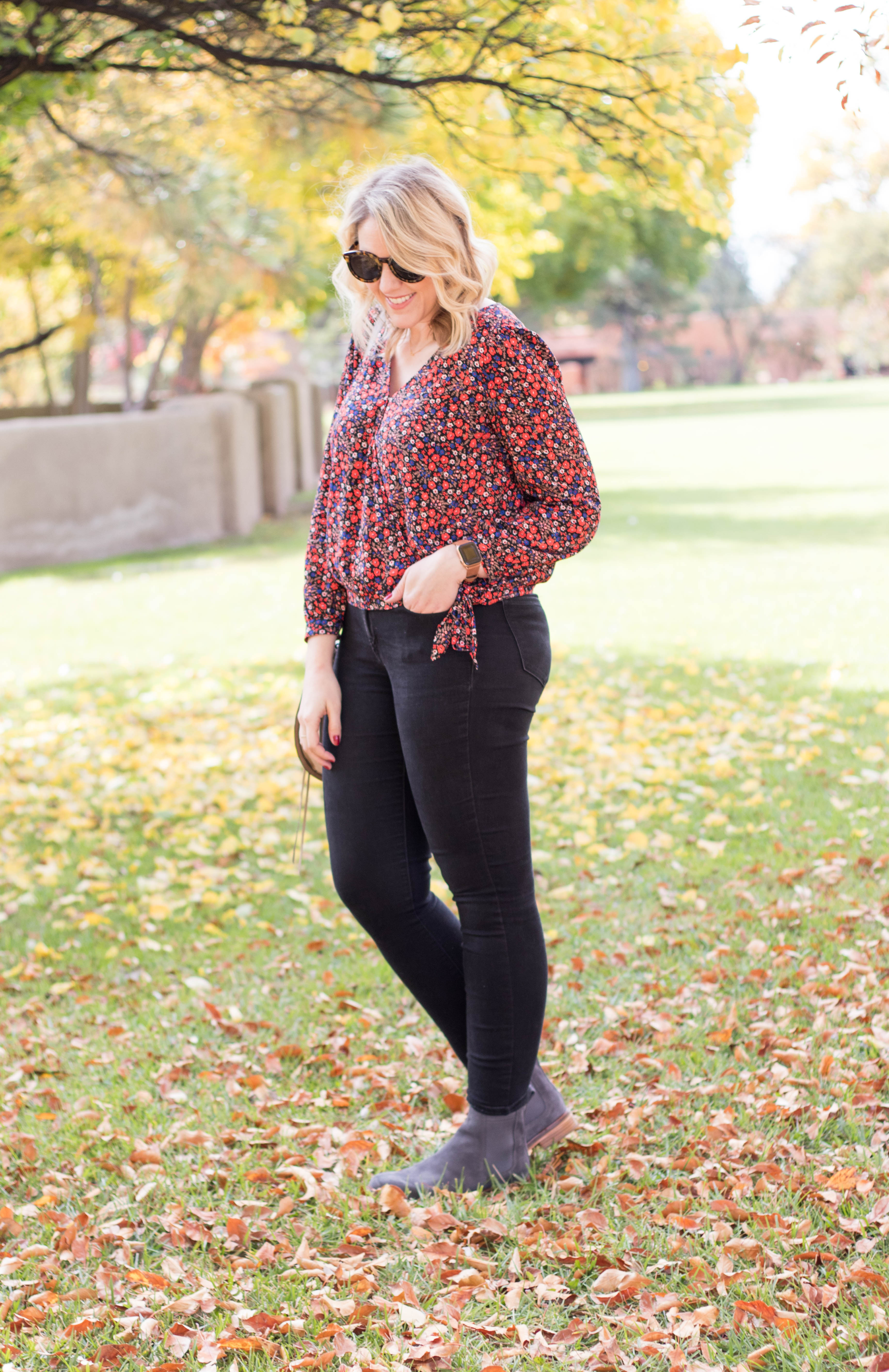 Wearing:
Rebecca Minkoff Vanity Saddle Bag
Shop the Post: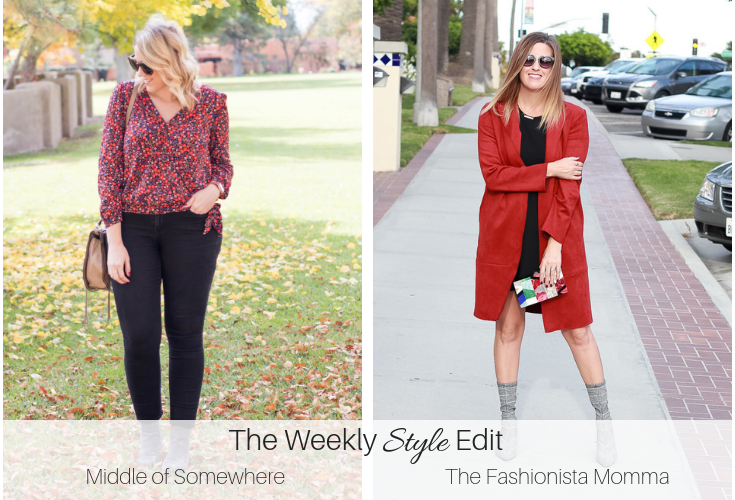 Loading InLinkz ...