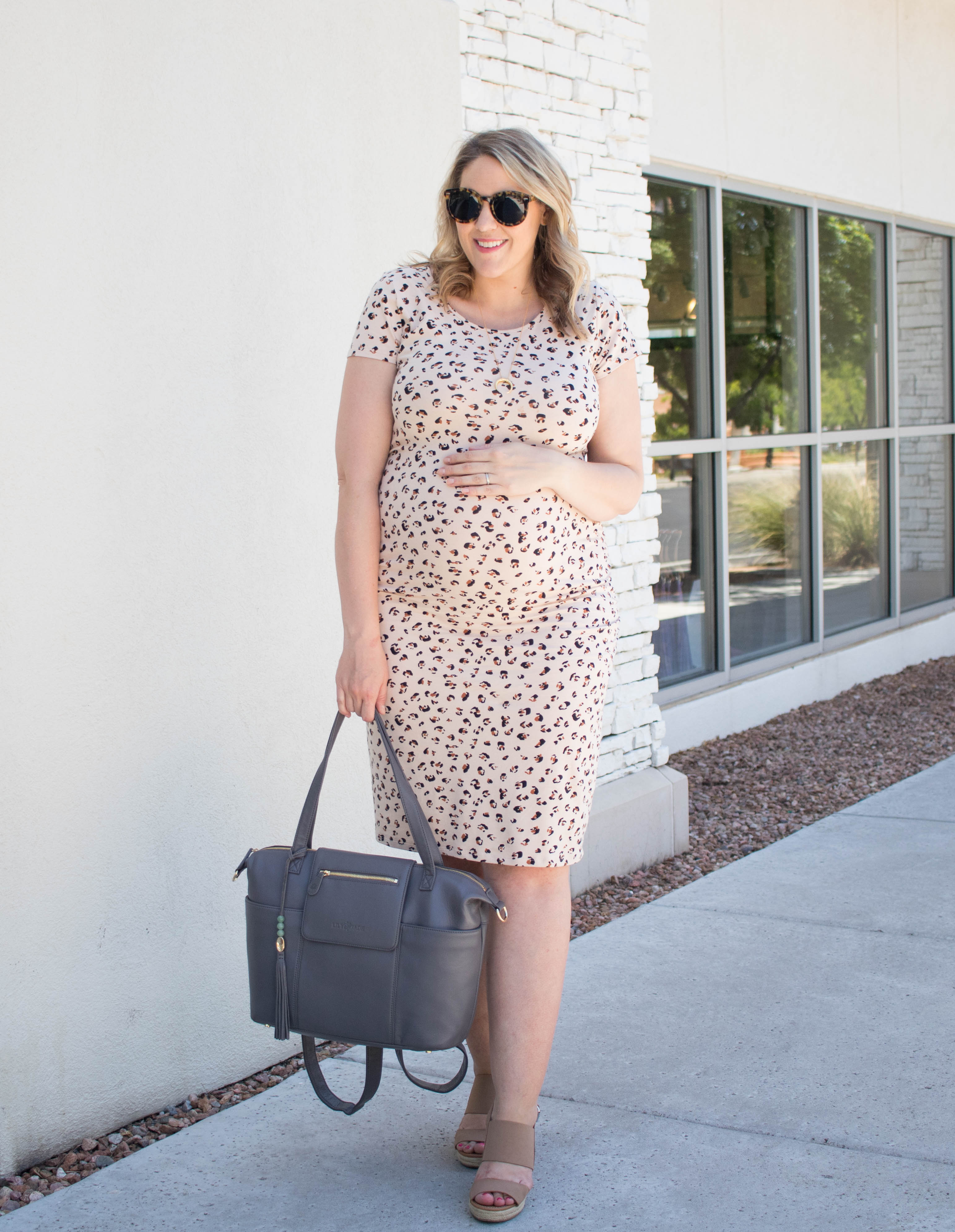 I probably start out every blog post at the beginning of the month this way, but how the heck is it August already? It is really hitting me that it's almost fall, which means it's almost baby time! I will be 30 weeks tomorrow and I'm kind of in shock. Since I am getting so close to my due date, I am trying really hard not to buy many more maternity pieces. I saw this dress floating around Instagram though and knew I had to have it – how adorable is this leopard print!
I actually felt better about my purchase because I can definitely try to get some wear out of this dress postpartum. It's not nursing friendly, but I can definitely try to rock it for a few hours at a time. Speaking of nursing friendly pieces, I am actually already starting to keep my eye out for things I can wear later on. After having Harper I remember feeling so frustrated with getting dressed most days because if I wasn't feeding her, I was pumping when I was back to work. I'm hoping to find some great pieces this time around, and of course plan to share them with you all who might be in the same boat.
I am linking this super cute dress (that's under $30) for any fellow expecting mamas, as well as a few other cute leopard pieces that are non-maternity. You can also check out some of my other favorite dresses that are perfect for a bump in previous posts here and here.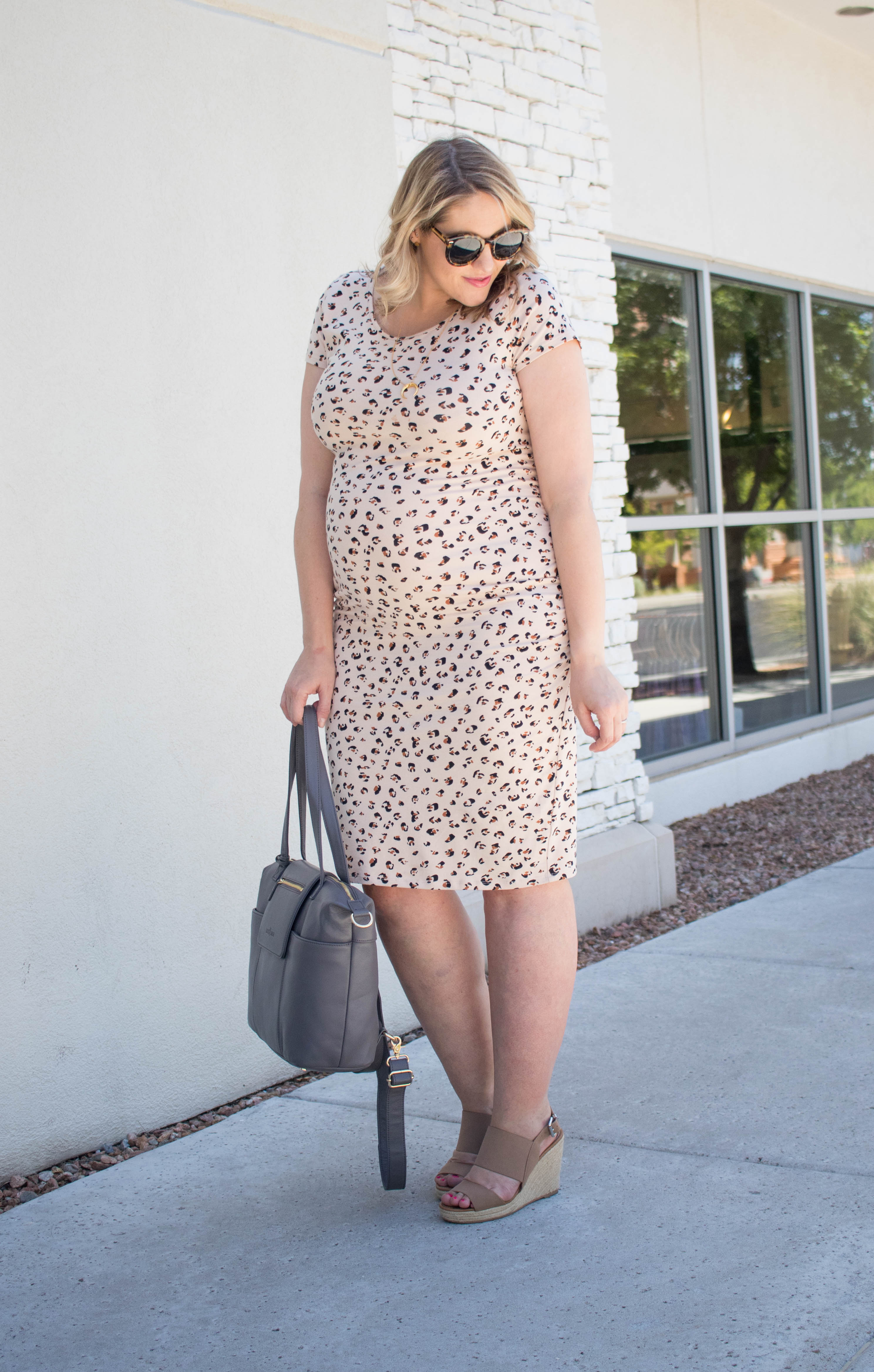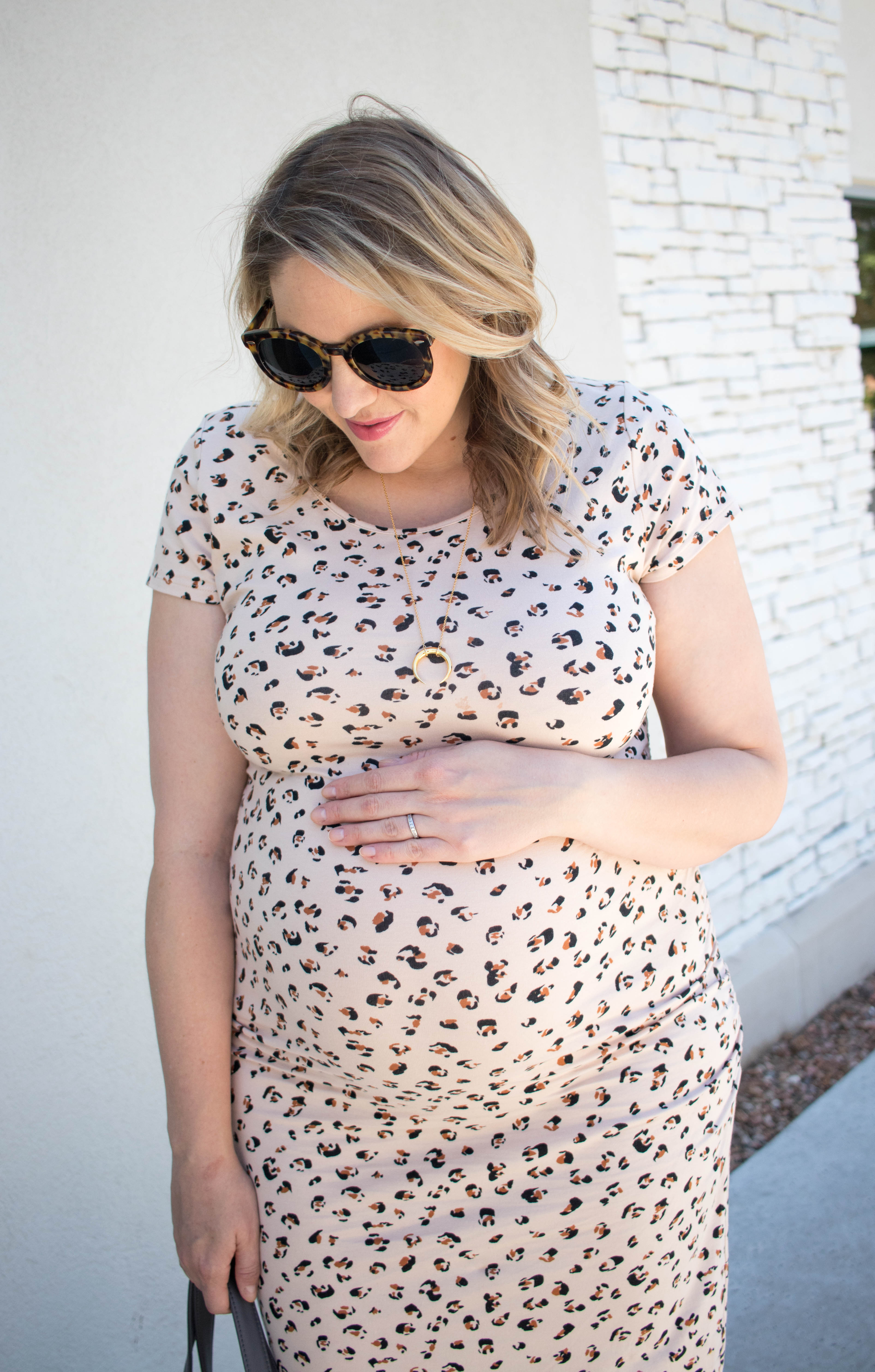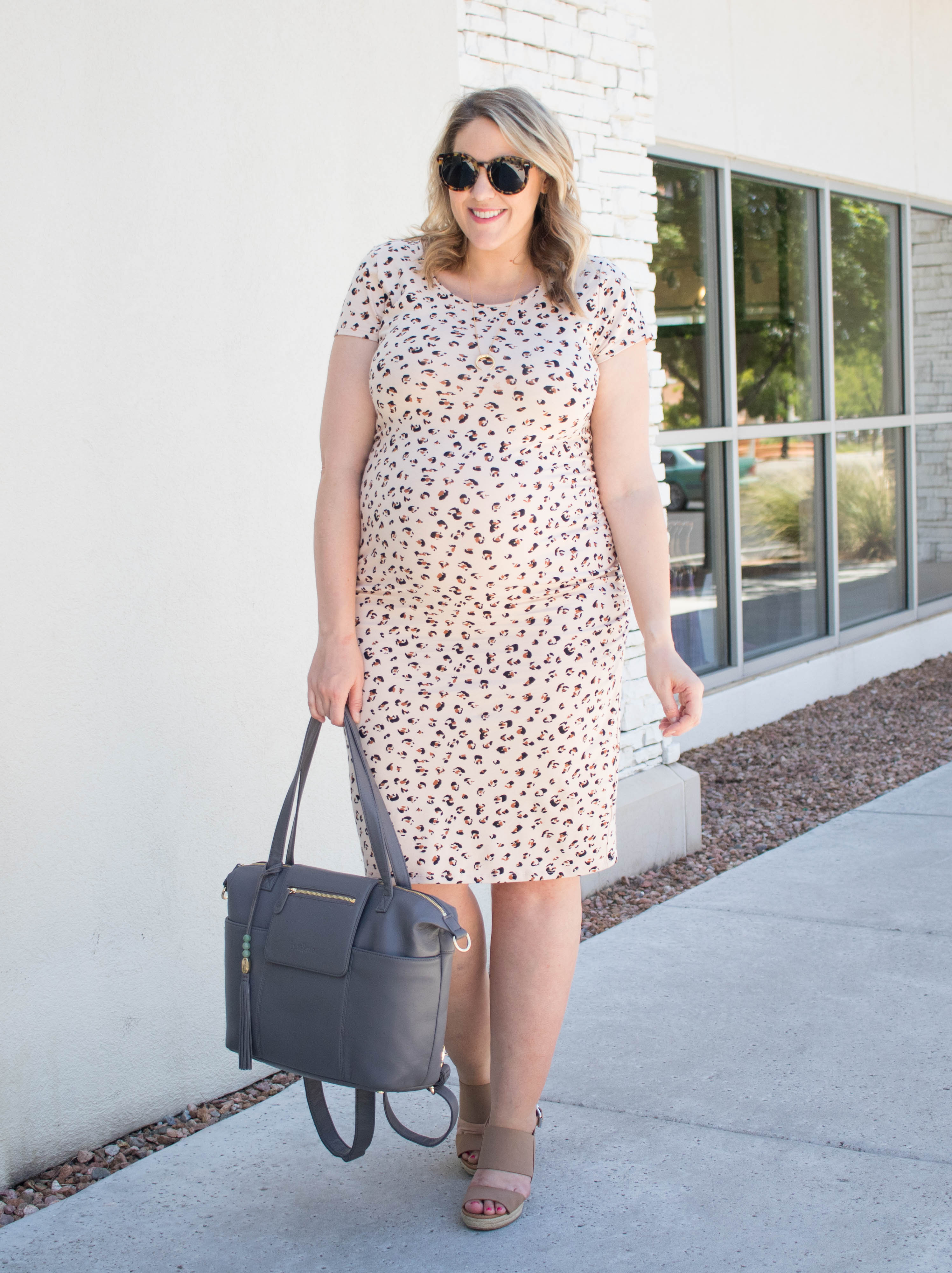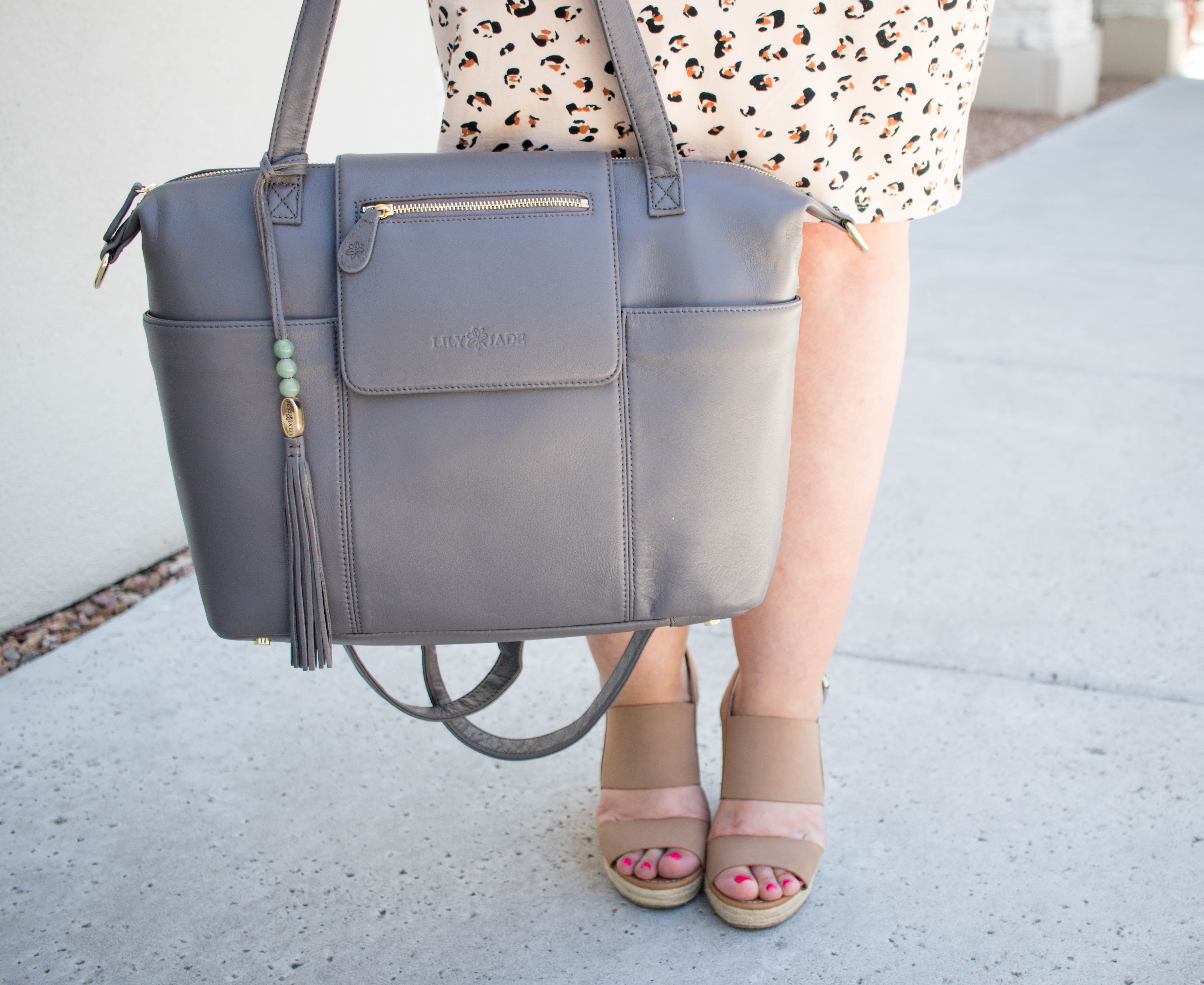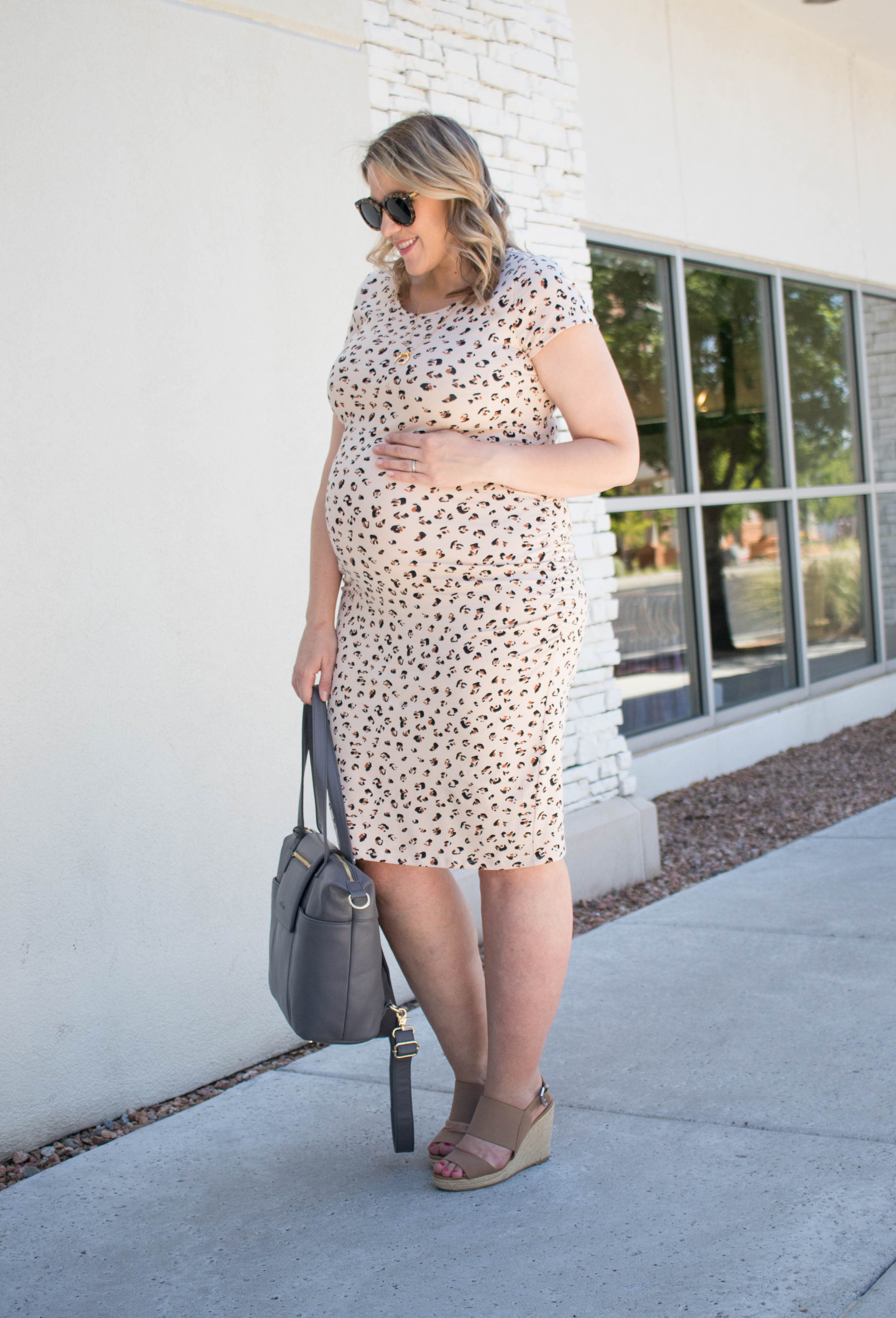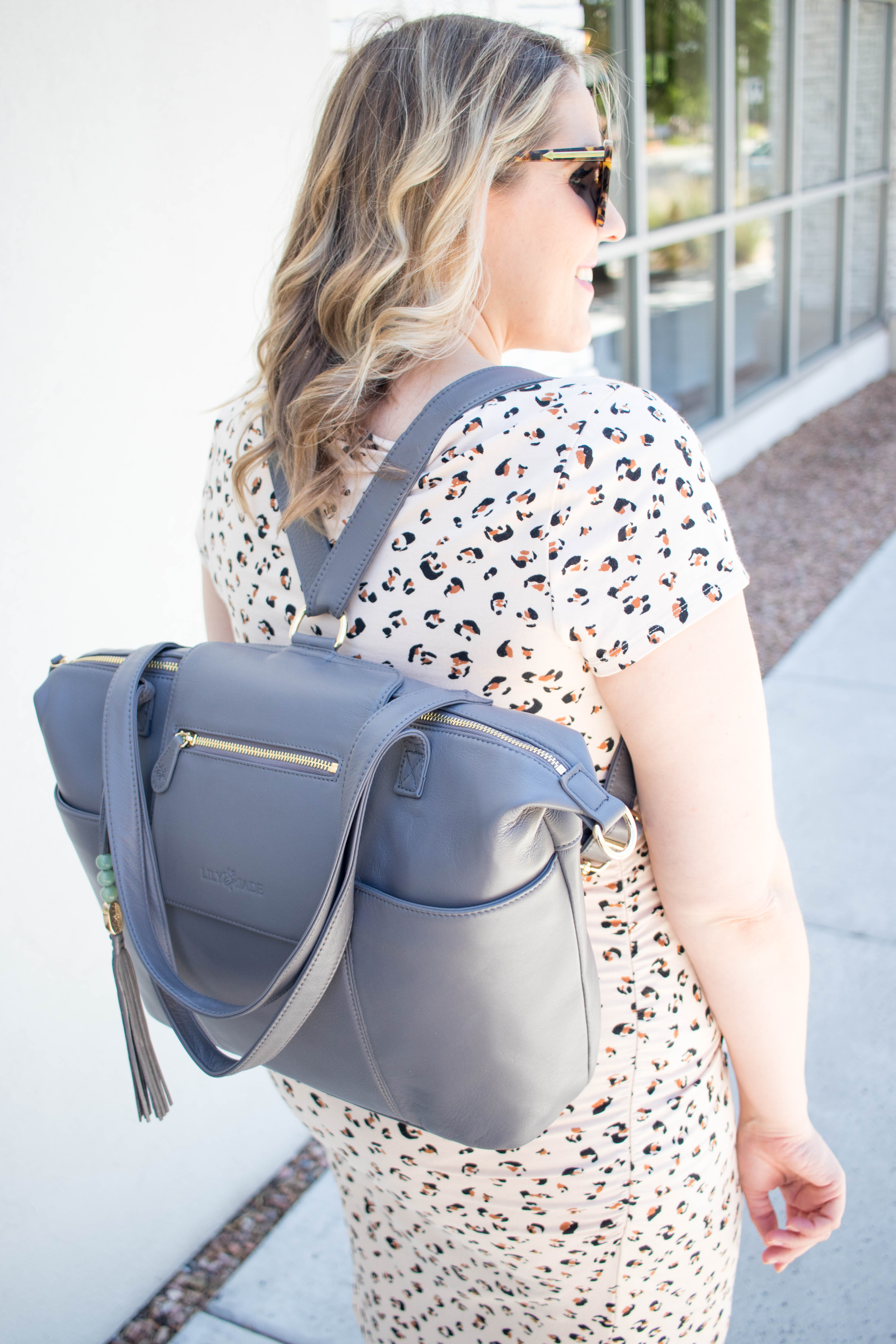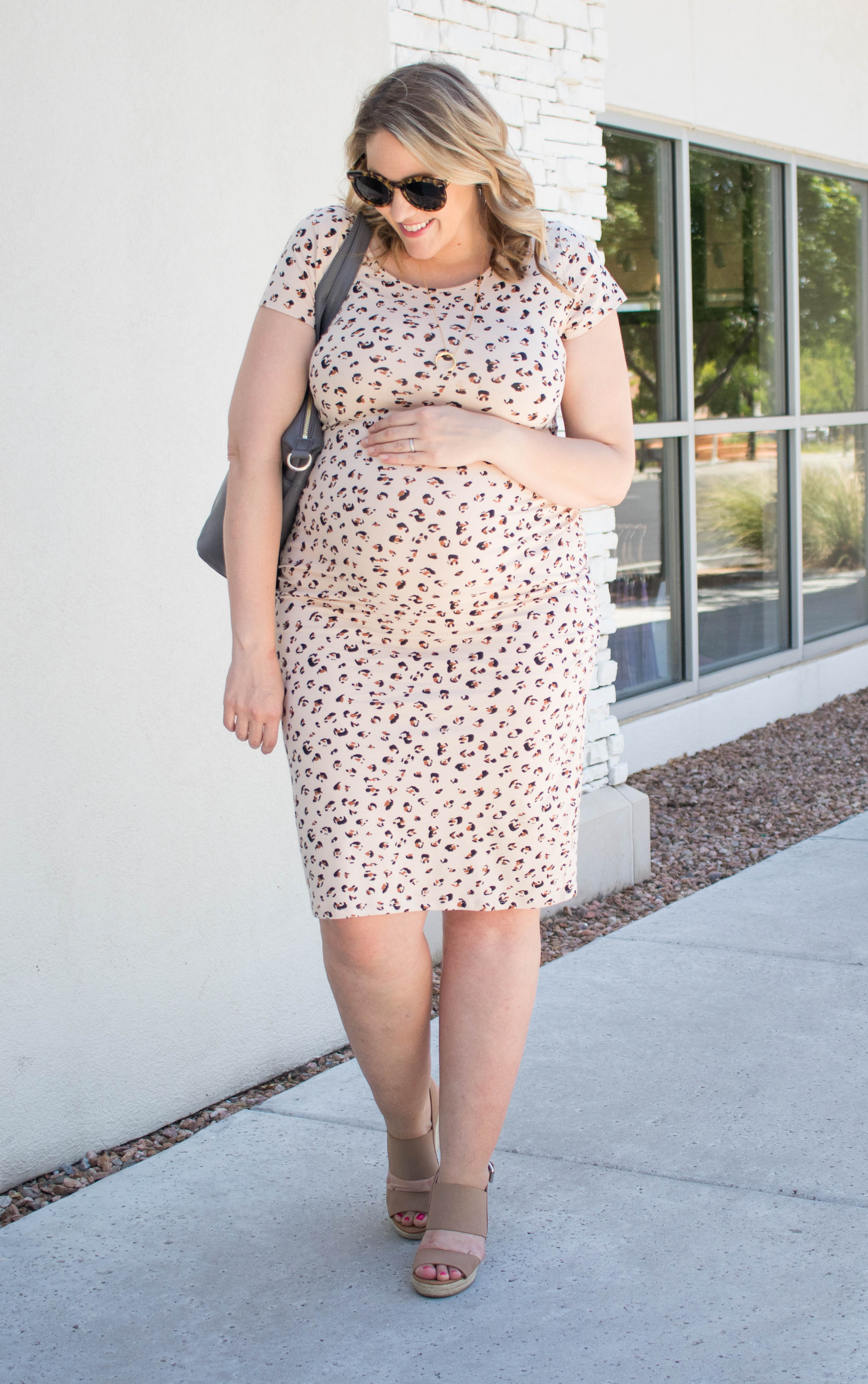 Wearing:
Nude Wedges (old, very similar pair here)
Gorjana Crescent Pendant Necklace
Shop the Post: