Today is a very special day on this little ol' blog of mine. Three years ago I hit publish on my very first blog post ever. It's really fun to see how much I've grown, and also mildly embarrassed to see where I started. When I first started Middle of Somewhere, it was certainly just a hobby. It was a place to share affordable fashion with others, as well as my personal style as a tall and curvy woman. This is something I still strive to focus on. I've also had a lot of fun incorporating more beauty, motherhood, and lifestyle posts on here!
eShakti is a brand I have worked with since the beginning, so it felt fitting to include one of their pieces in my blogiversary post. A few weeks ago, I received this beautiful dress and immediately fell in love. I know I always say I'm not one to wear a lot of short dresses, but there's just something about this embroidered dress that spoke to me. eShakti allows you to customize their pieces, which is my favorite thing about the company. I wound up getting a longer length in this one to accommodate my height. It hits right at the knee, which is ideal for me, and can totally be dressed up or down.
Today Megan from The Fashionista Momma and I are joined by Heather of My Life Well Loved for The Weekly Style Edit link up. Make sure to head to the bottom of the post to share your favorite outfit post with us! Megan and I also recently started a new Facebook group, a community for all women who love fashion as much as we do. We would love to have you join us there, as well as on our Pinterest board. It is the perfect place to get some outfit inspiration from some of the best bloggers around!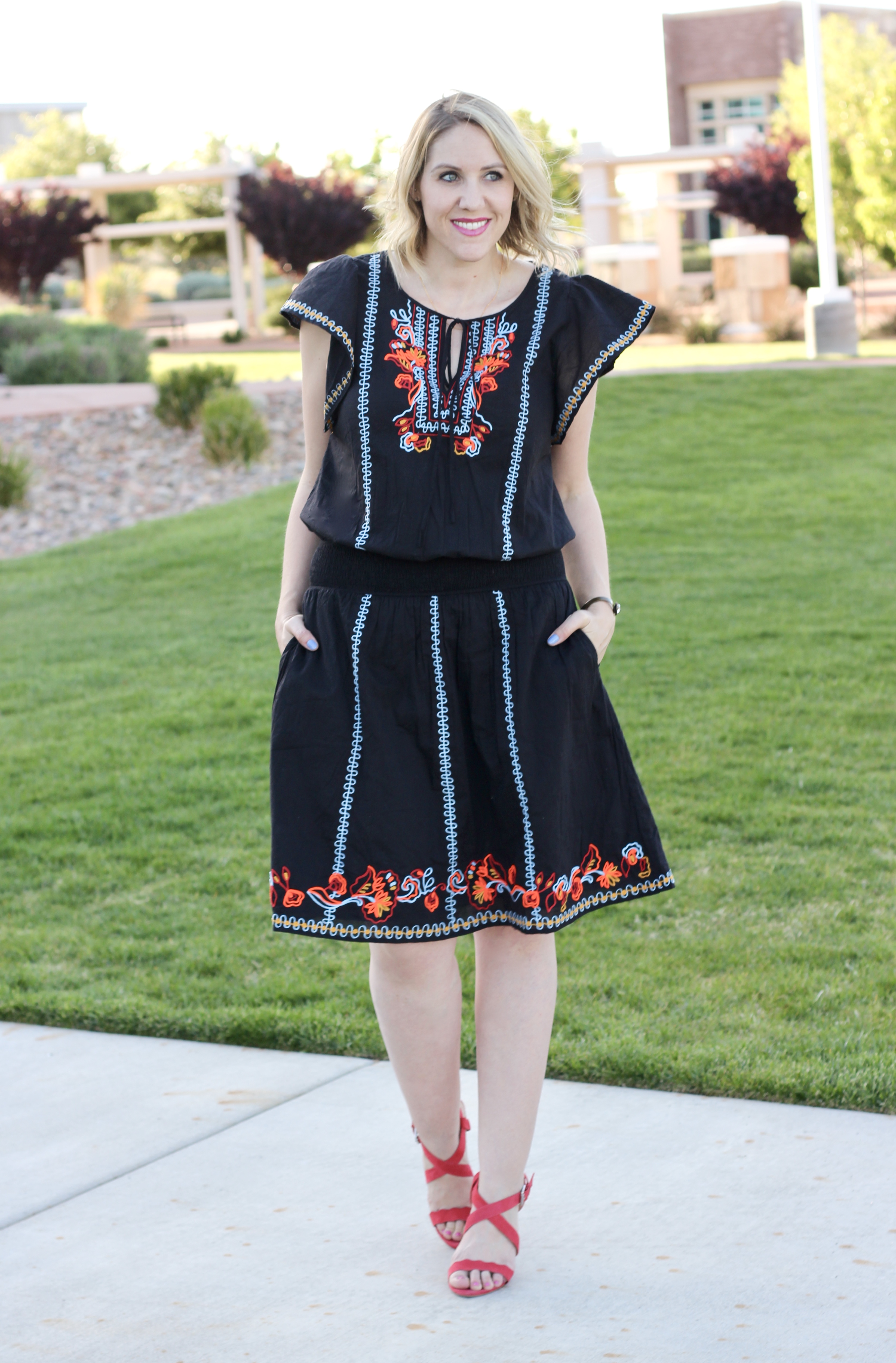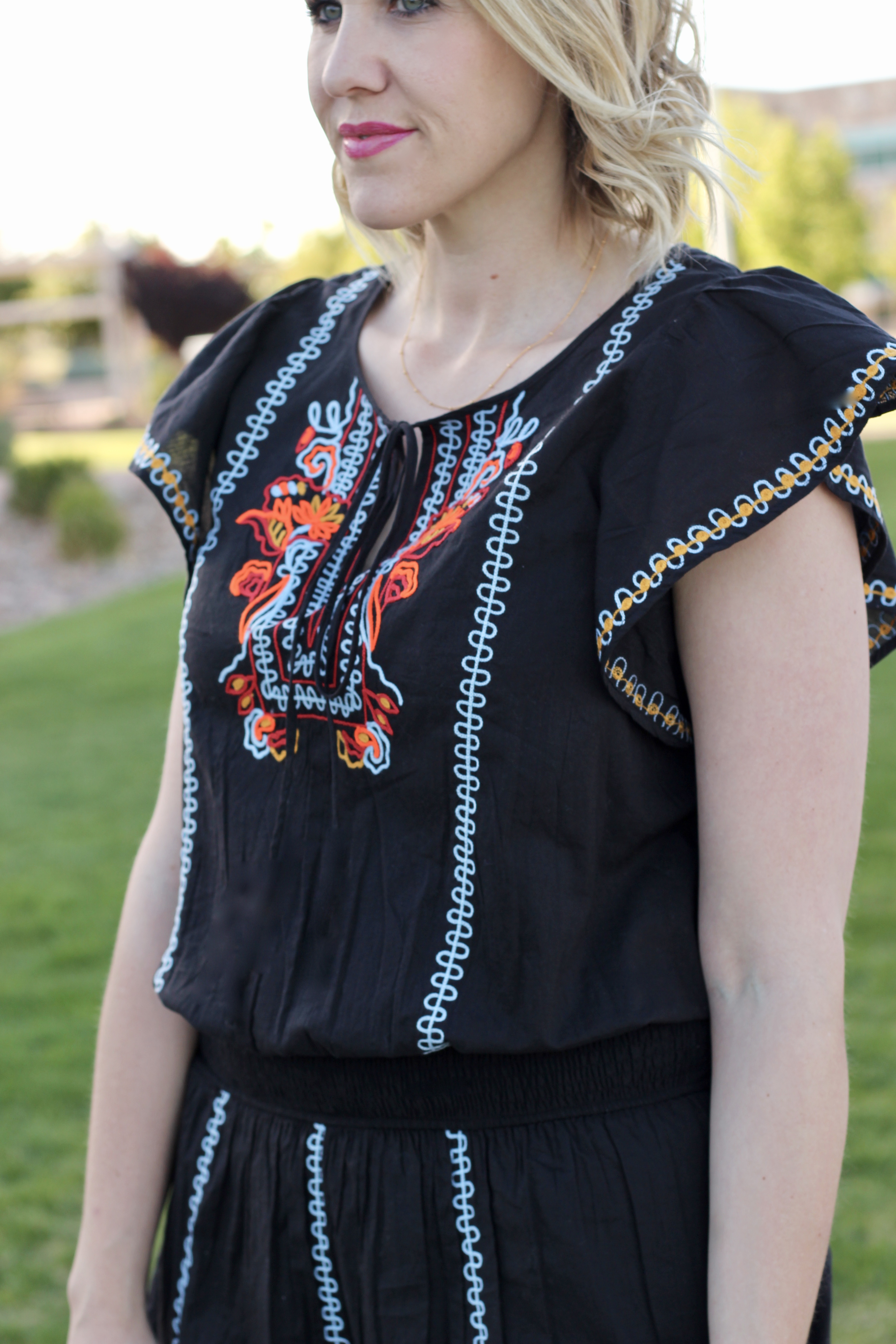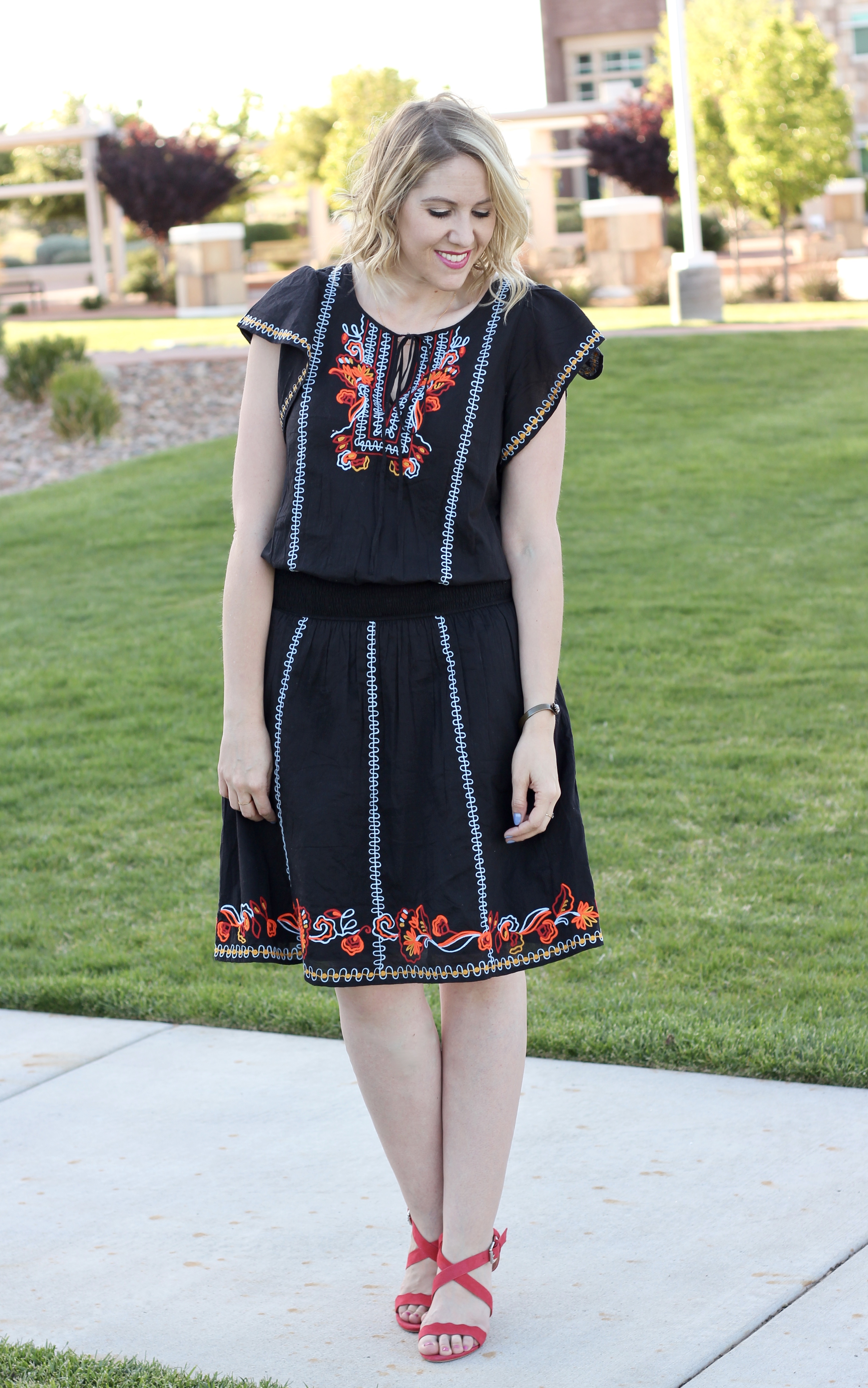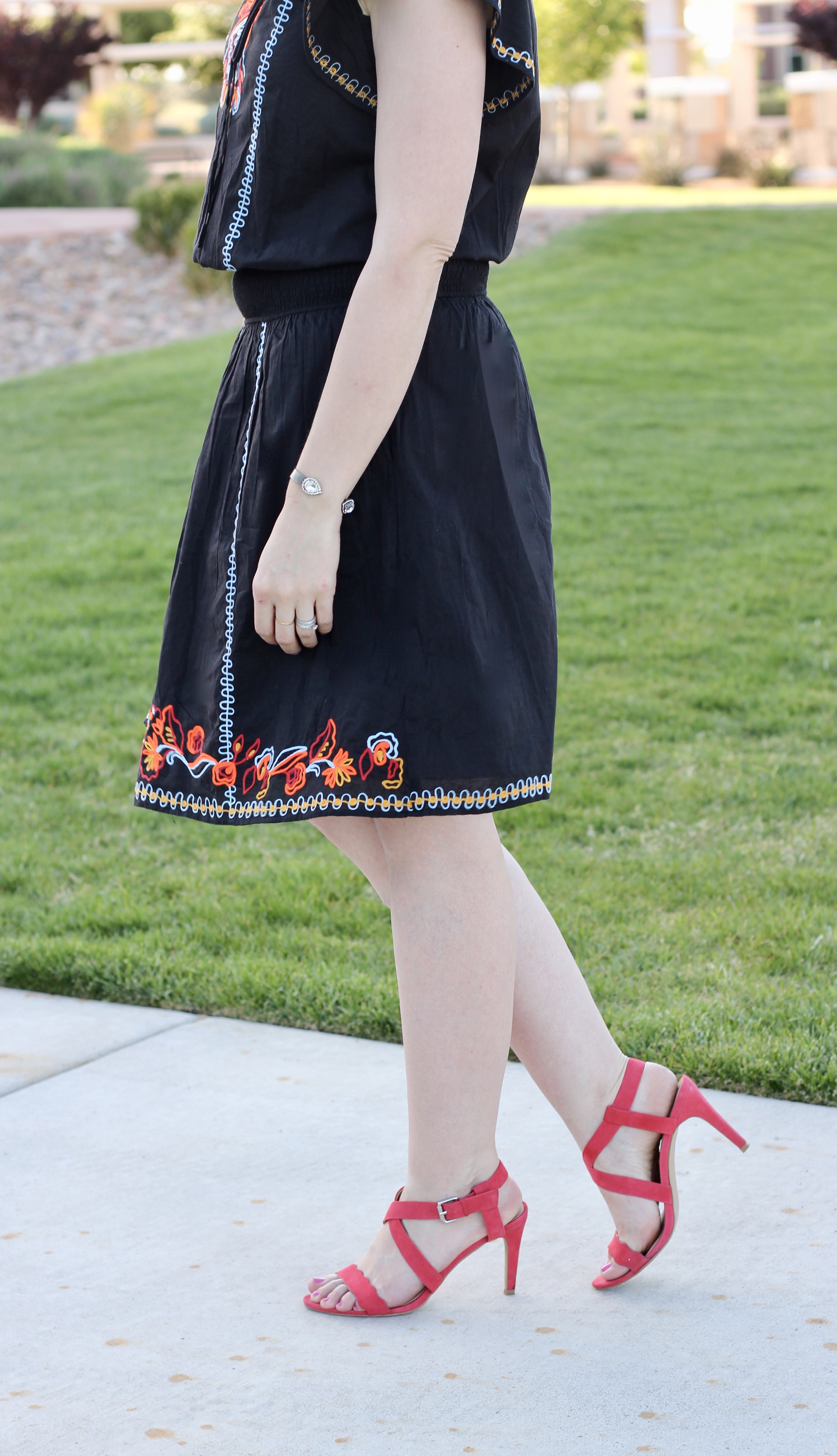 Wearing:
Embroidered Blouson Dress c/o eShakti
Sole Society Sandals (old, similar options here, here, and here)
Satellite Chain Necklace c/o Made by Mary
<!– end InLinkz script —>
Excited to be a part of Links à la Mode for the week of May 11th
Aesthetic Distance: No, I Am Not Trying To Be White Just Because I Dye My Hair Blonde
April Was Here: Oversized Sweater and Ruffle Gingham Skirt
Cammeo Head to Toe: A Mother's Day Wish
Dangerously Me: Denim Overalls
Distinguished Diva: Skin Care Products for Women of Color
Ella Pretty Blog: Affordable Alternatives to the Chanel Handbag
Everyday Starlet: How to Get Rid of Bacne + Back Health & Fitness Tips
Fashionista Momma: Chambray Romper
Finite 1: Sweet Stripes Style + Round Up Best Stripe Dresses & Tops
Five Foot Nothing Shopping: Packing Tips for Consultants
Florid Maven: 5 Fashion Hacks that Actually Work!
Green Acres Meets Paris: Dinner Party: Special Mother's Day Edition
Golden Med Girl: Monochromatic Outfits
Hampton Roads Fashion & Style: Striped Maternity Dress x Ponte Vest
Individually Chic: A Brief History Of Mexican Fashion
Jessica Sheppard: The Writing on the Wall | Dream Big
Katie Kinsley: Mother's Day Gifts
La Veine: 8 Habits of Incredibly Happy People
Middle of Somewhere: Embroidered Dress + Style Link Up
Pauline BKJ: How I Get the Perfect Tan
Saccharine Soul: How to Plan Your Summer Wardrobe
With Wonder and Whimsy: Taking Your Blog from Creative Outlet to Career
SPONSOR: Shopbop Botkier, Puma Shoes, Zimmermann Swimwear, BLUE BOHEME, Hudson London, Kochaii, Soft Shoulder Bags, Midi Dresses, Metallic Shoes, Men's DEN IM by SIKI IM