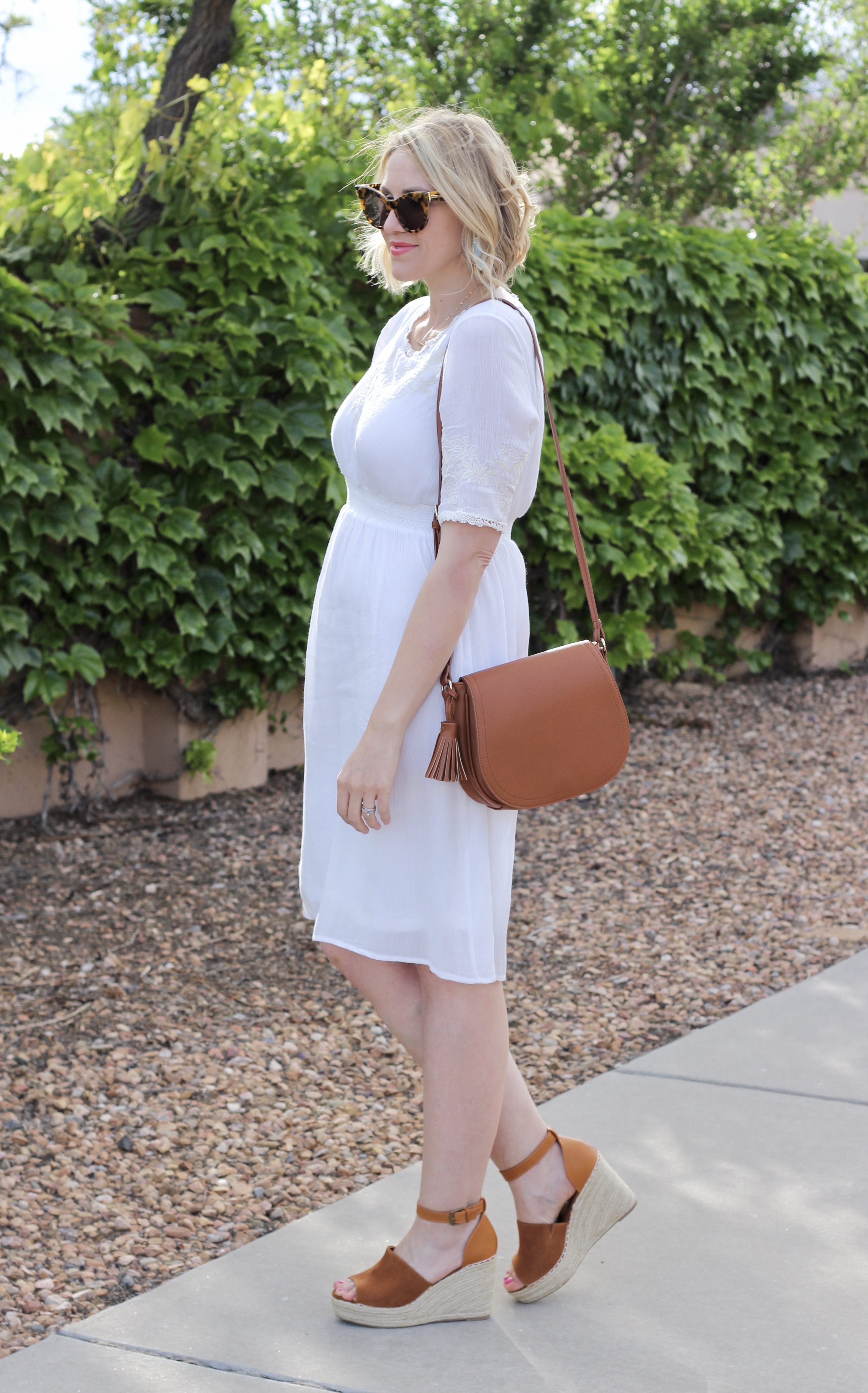 As always, I am super excited that the weekend is almost here! This week totally got away from me, and I totally took a little unplanned break from the blog. I am really wanting to focus on sharing great content instead of posting just to post. Thankfully, there wasn't really any deadlines or pressing topics that needed to be published this week, so a mini break was welcomed with open arms. Next week I am excited to share my Mother's Day gift guide, as well as a special post for The Weekly Style Edit link up for my 3rd blog-aversary.
I'm usually not one to wear a lot of white, but for some reason I couldn't help but to fall in love with this little white dress from Olive Ave. As soon as I saw it, I fell in love with the at-the-knee length and sweet lace and embroidered details. I don't tend to wear a lot of dresses, but when I do, I always try to find at or below the knee styles, like this striped midi dress. This weekend my mom, sister, and I are taking Mother's Day pictures with Harper and my nephew, and I think I will definitely be wearing this dress for them!
Be sure to join Megan from The Fashionista Momma and I for The Weekly Style Edit link up below. We also have a co-host joining us this week, the lovely Sarah from Sew Sarah R. We would love to see your favorite outfit post from the week, and hope you'll check out some of the other beautiful bloggers and say hello! Megan and I also recently created a Facebook page for The Weekly Style Edit, as well as a Pinterest board for more style inspiration.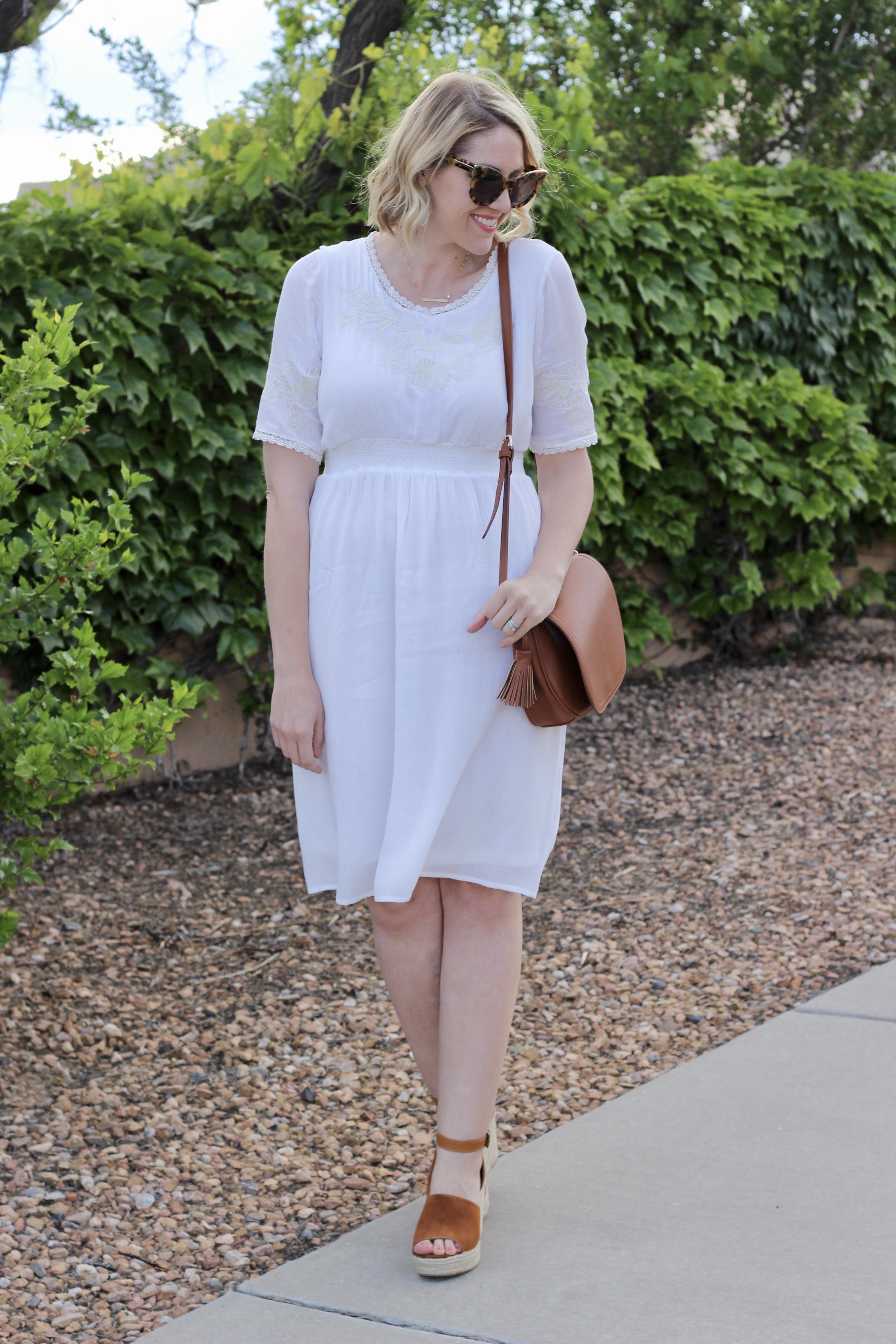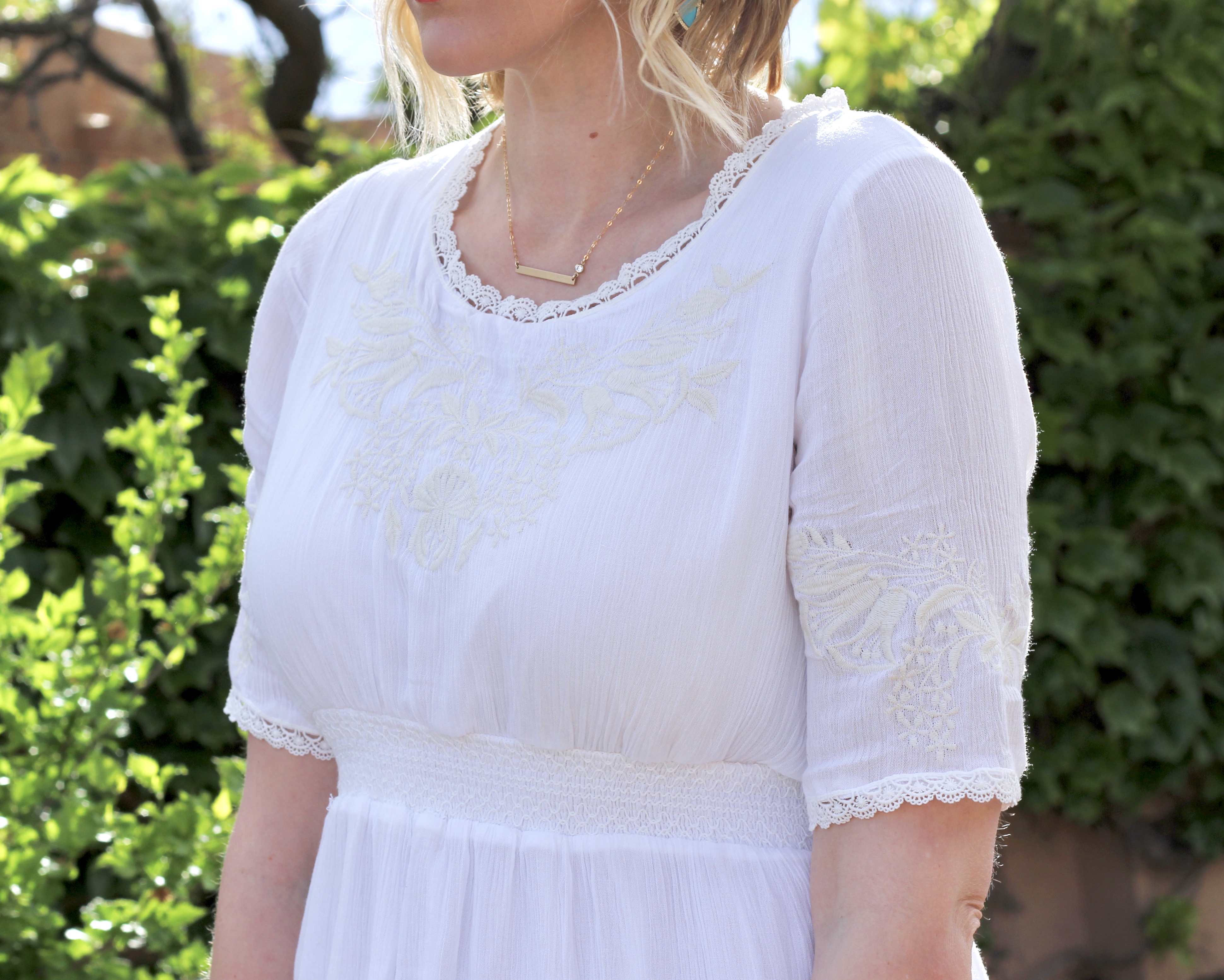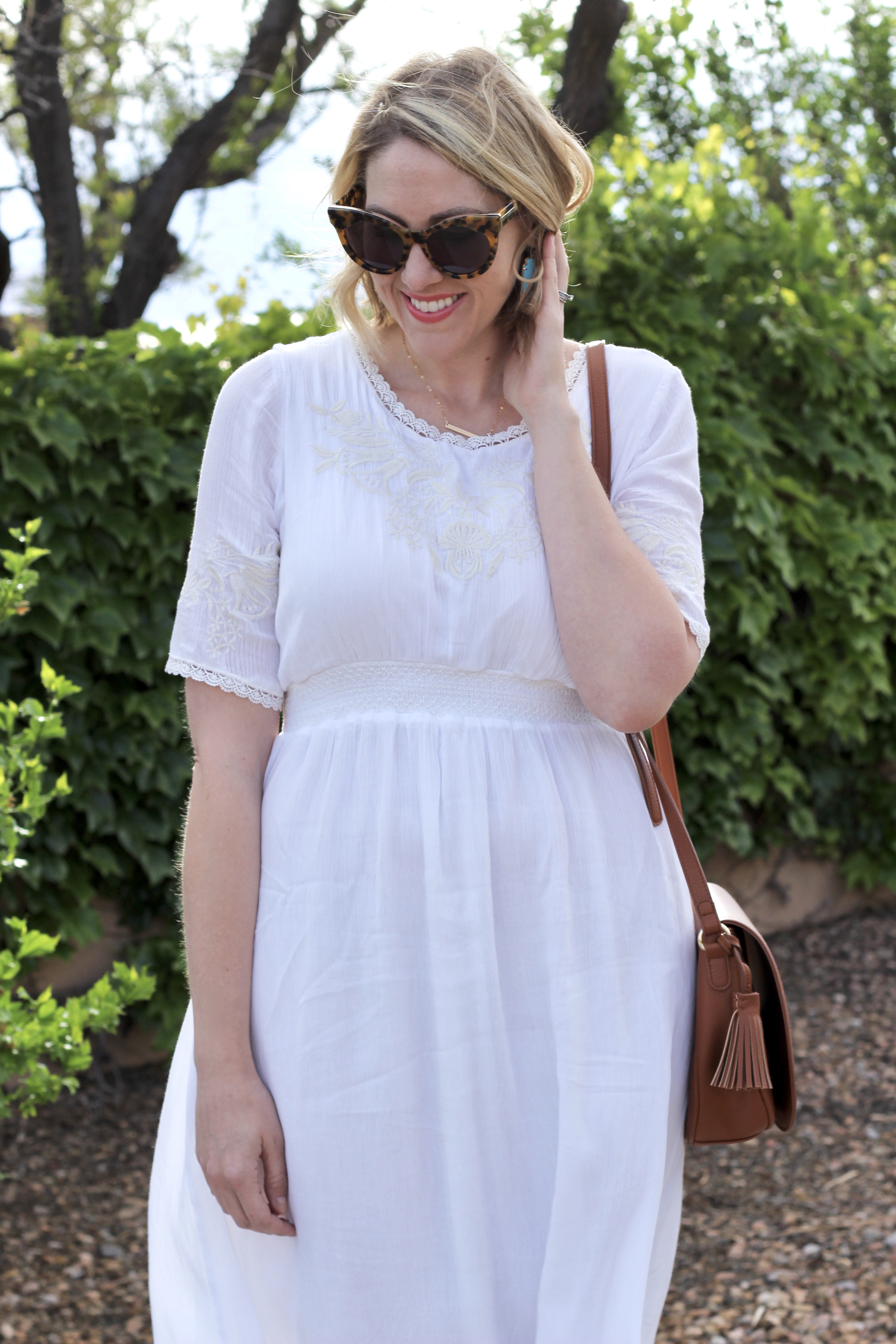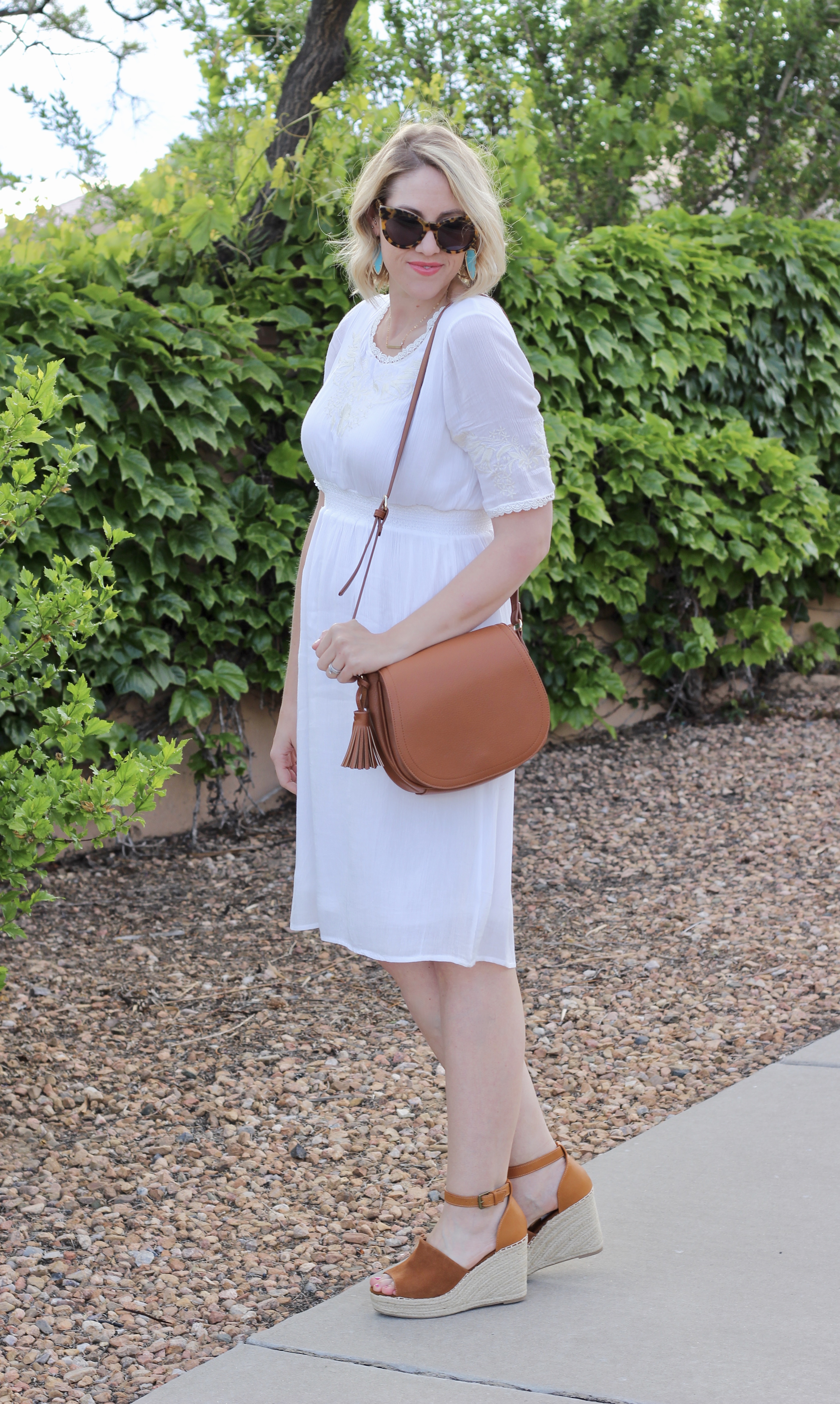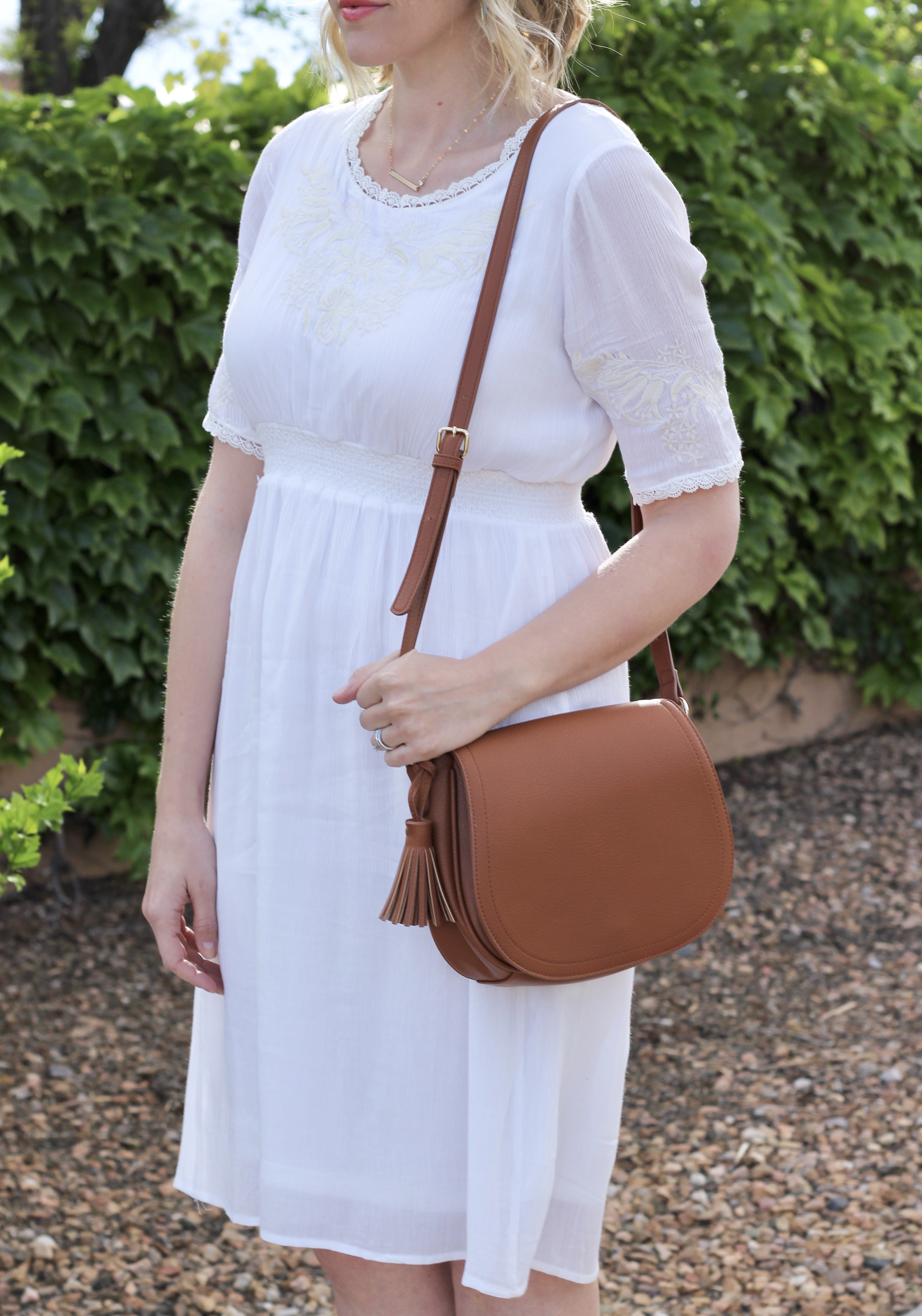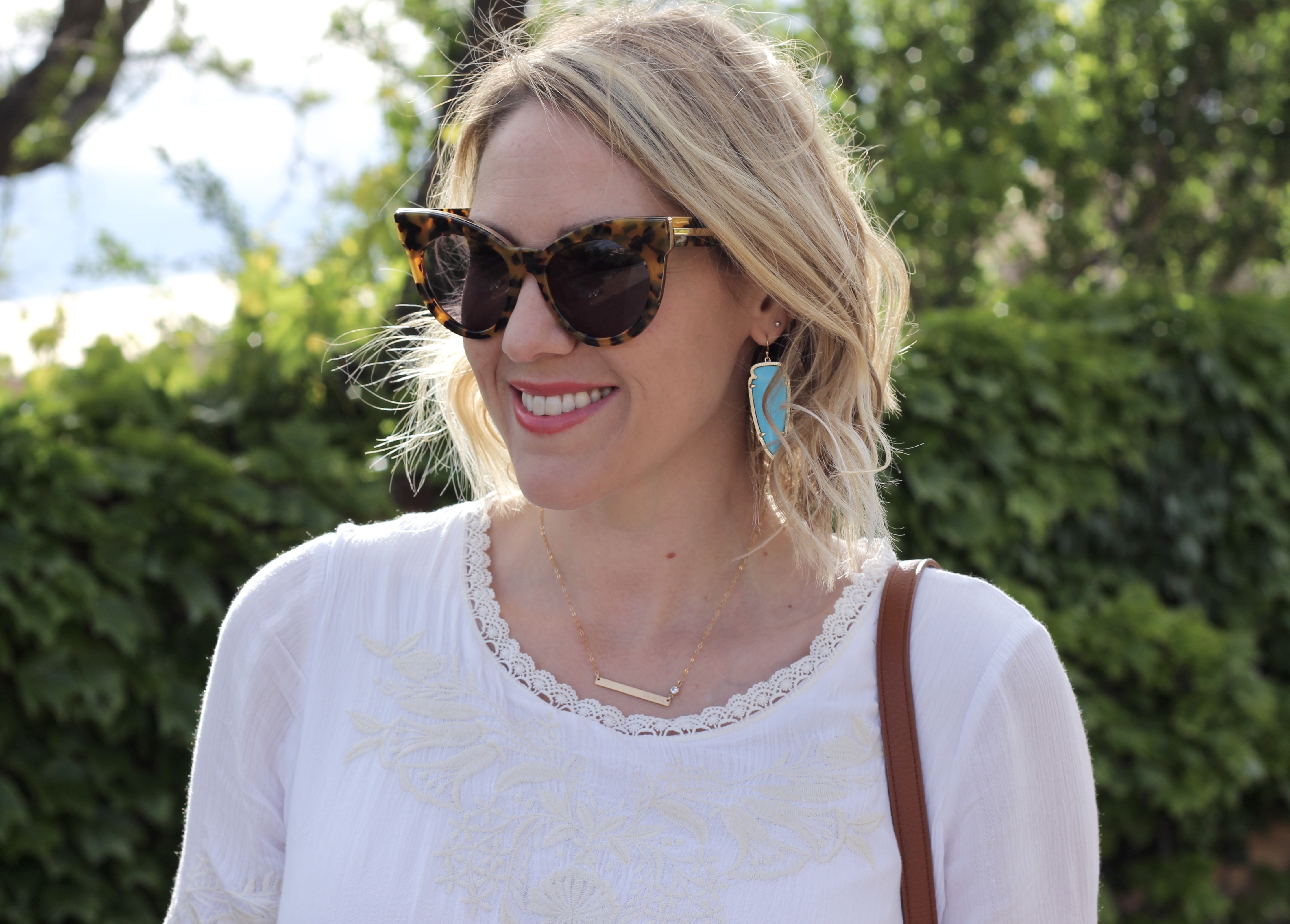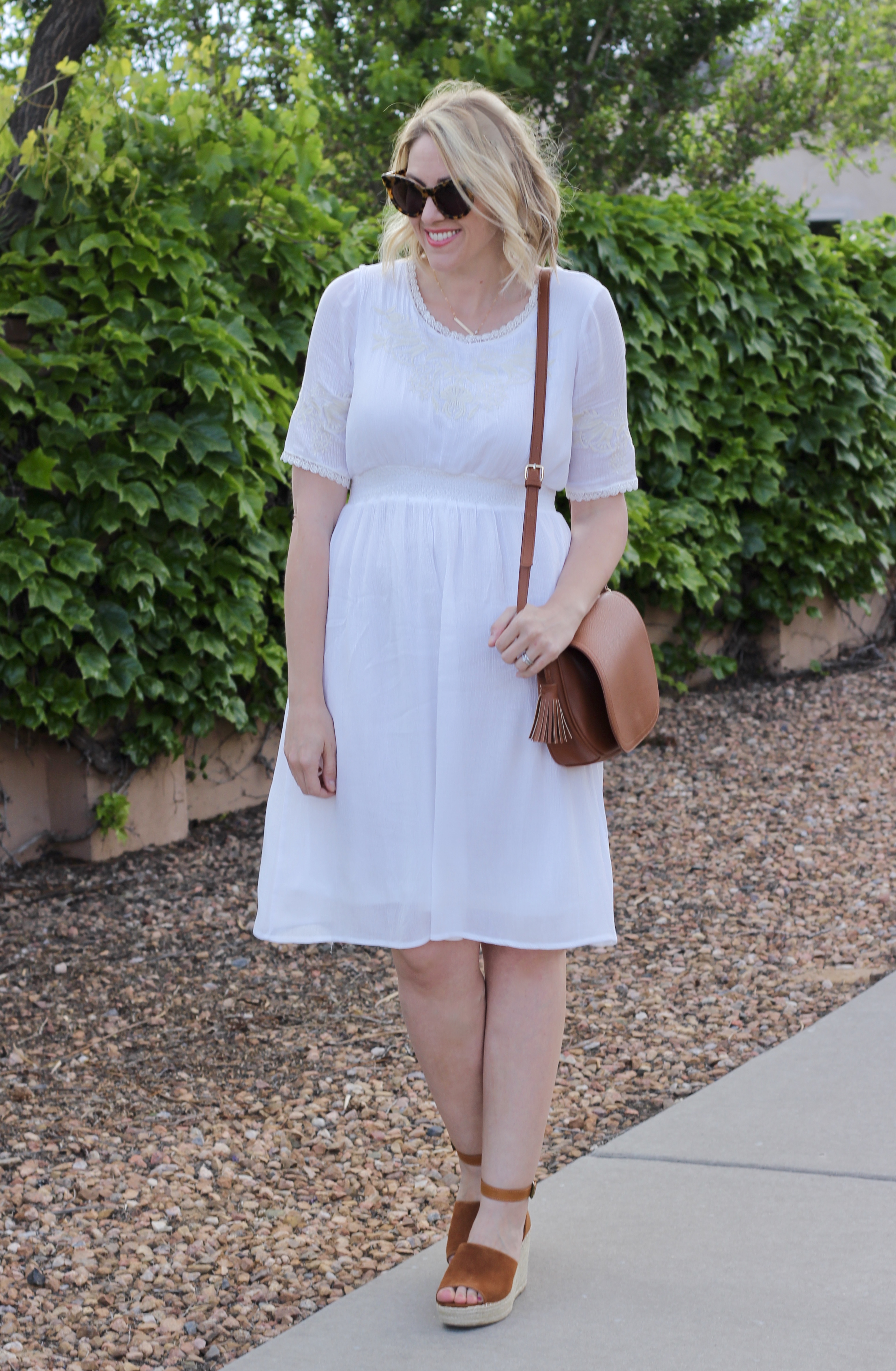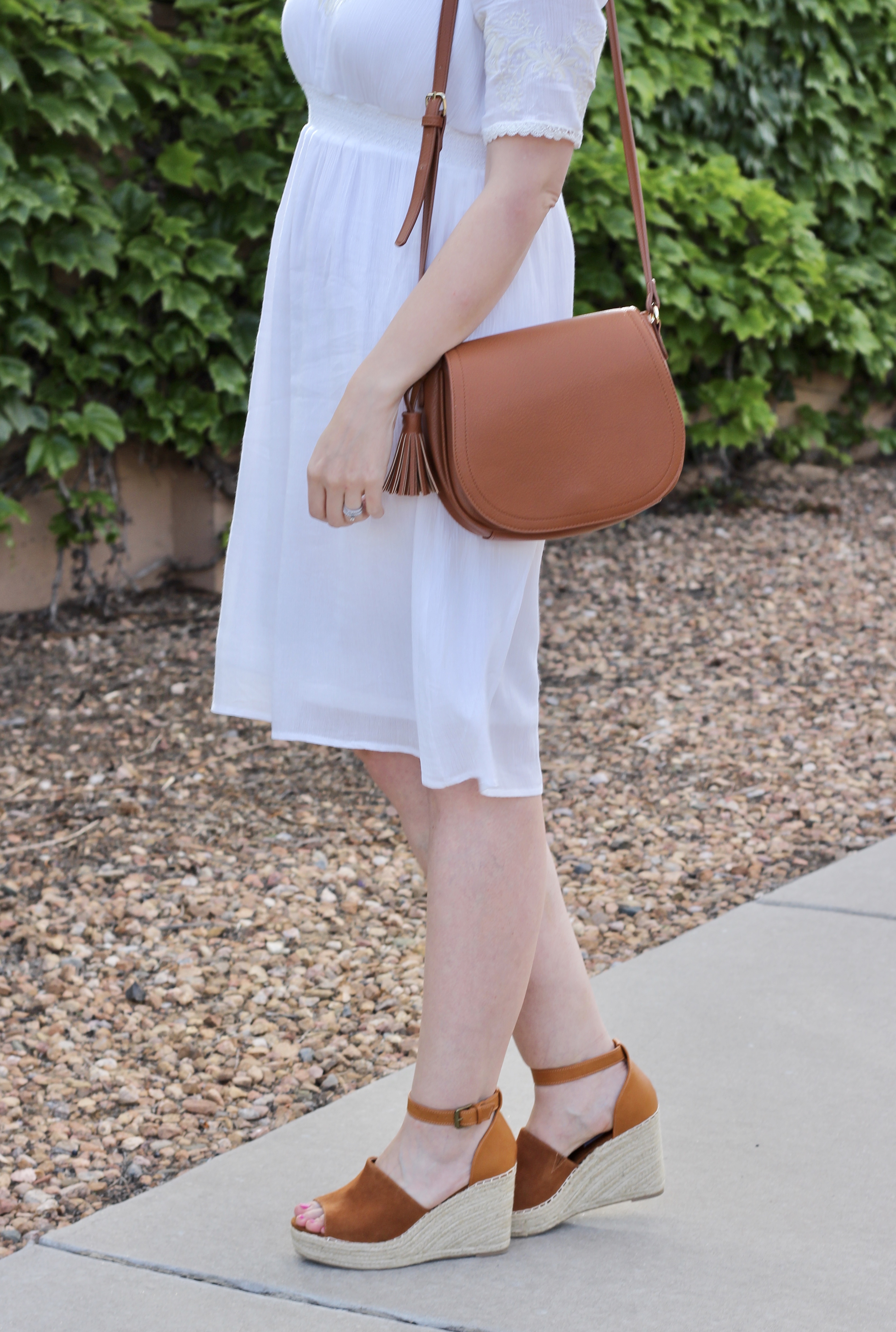 Wearing:
Karen Walker Sunglasses (find my other favorite style here)