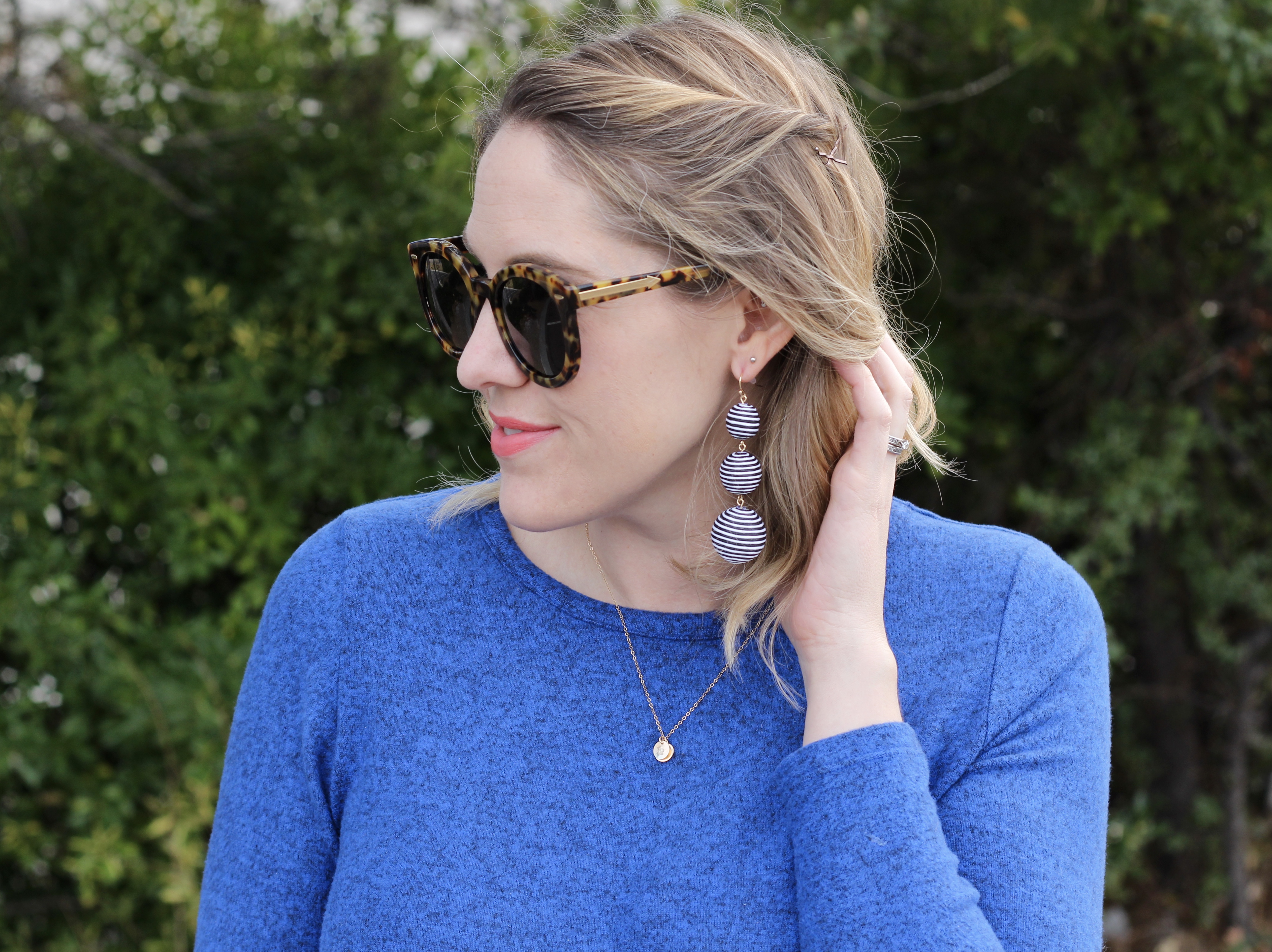 When I get dressed every day, almost every single outfit can be completed by a few basic accessories. I love the occasional statement piece, but generally I am pretty minimal when it comes to accessories. I'm a sucker for personalized jewelry, fun statement sunglasses, and a classic bag! By keeping my accessory options limited, it make putting the finishing touches on an outfit a lot easier. This is even more true since becoming a mom! I don't usually have the time to try on necklace after necklace to see what will work best. Today I am sharing my 5 basic accessories that every woman needs to complete an outfit.
5 Basic Accessories Every Woman Needs: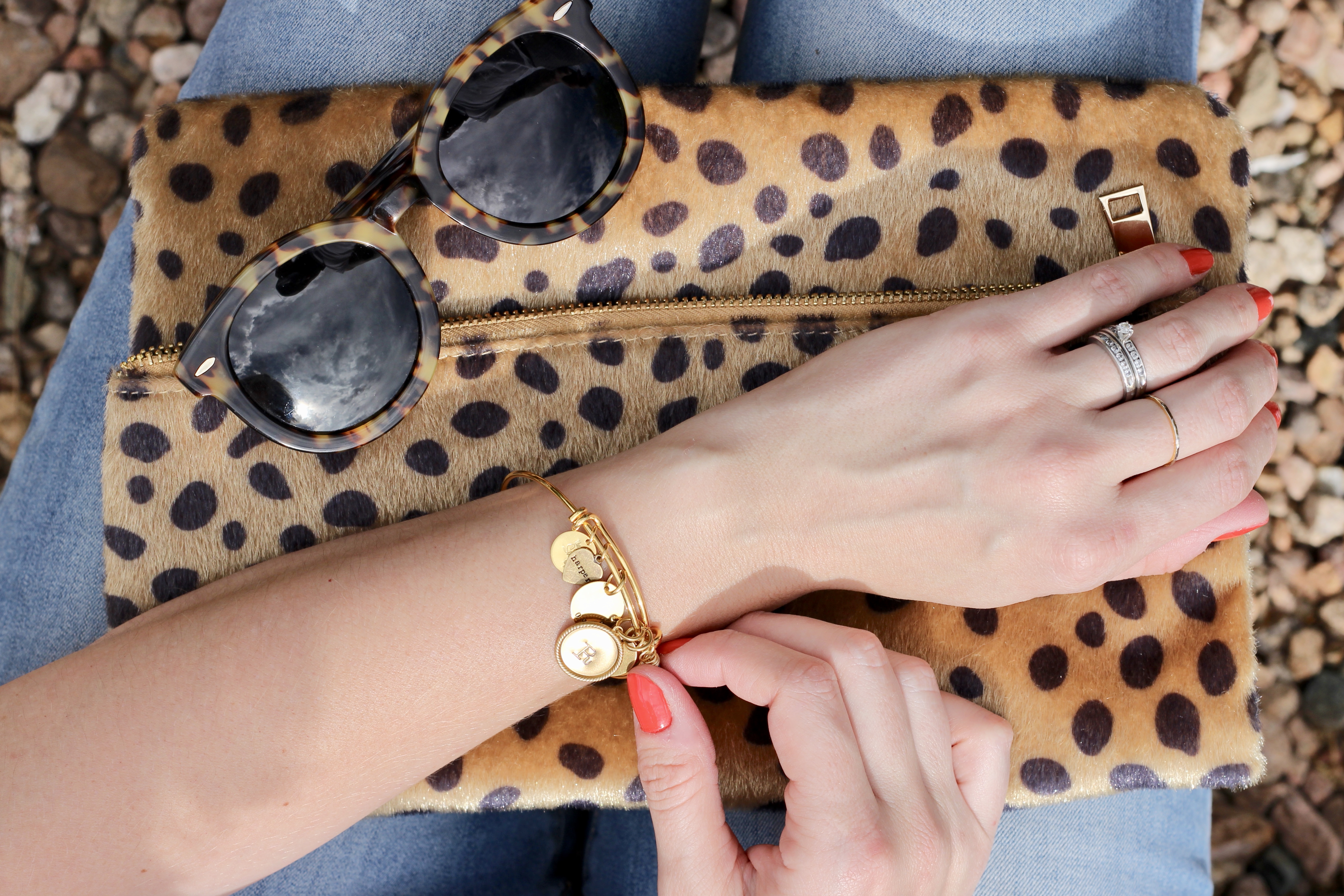 Leopard clutch: It's actually surprising just how versatile a leopard clutch can be. I have shared countless outfits on here with this clutch, and I don't see that changing any time soon. I have always coveted the Clare V. leopard foldover, but have never been able to bring myself to spend so much on a clutch. When I found a $40 version online, I knew it would be the perfect substitute.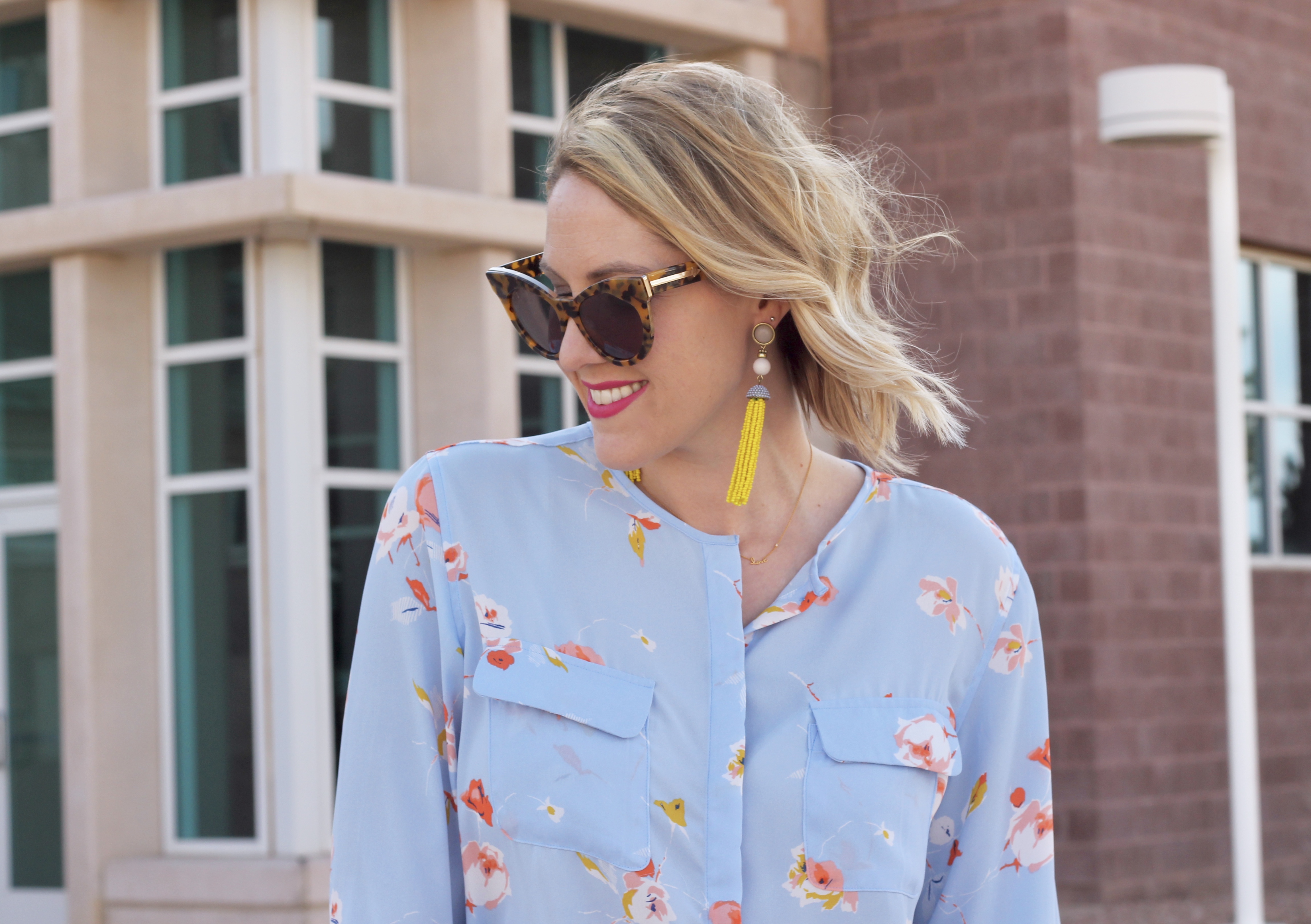 Signature sunglasses: I shared in detail last week how to find your signature sunglasses, so of course that made my list! I never leave home without a pair of sunglasses. There's always a back up pair in my car as well. Be sure to check out that post to read my tips!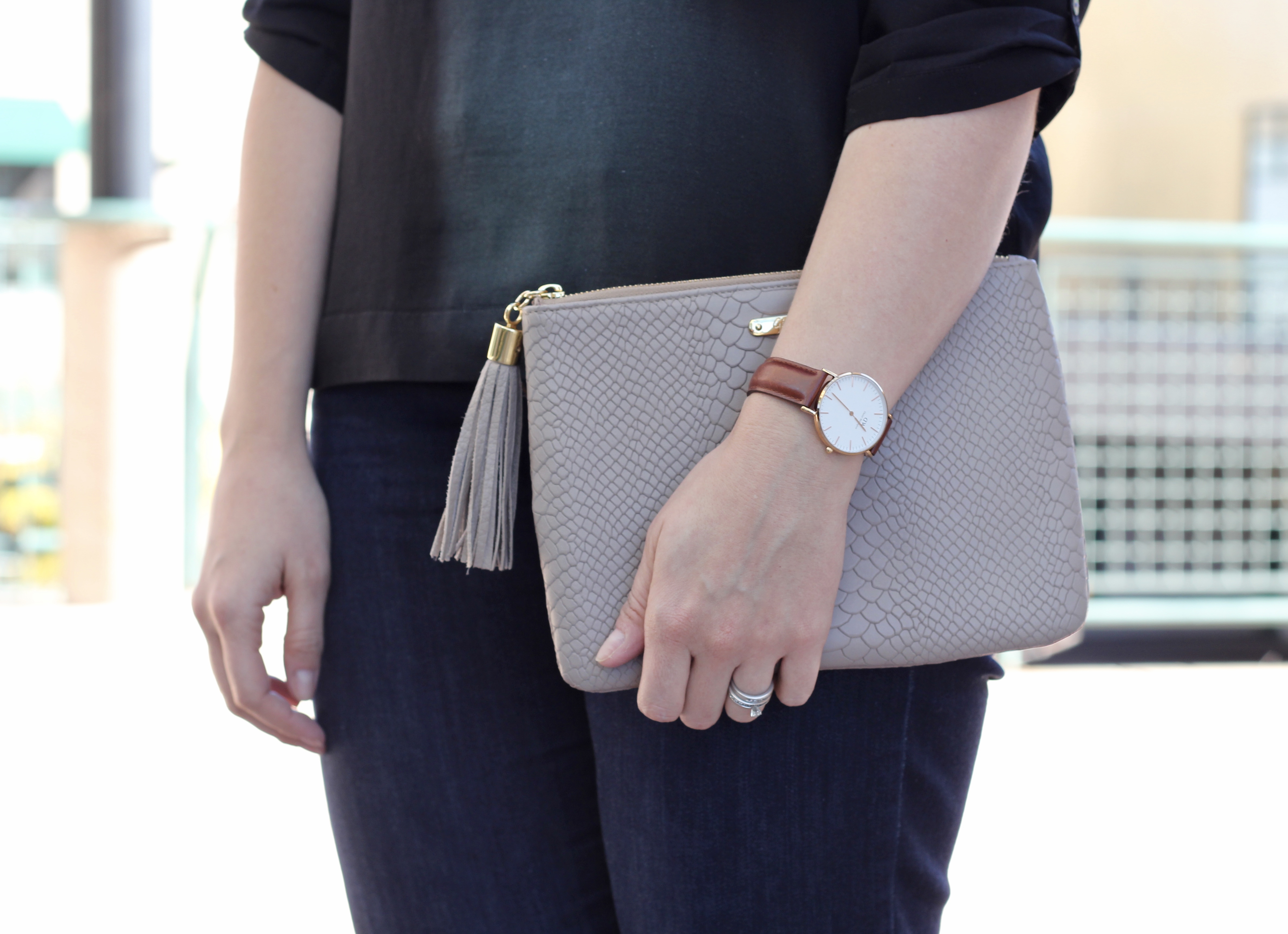 Classic watch: I own 3 different watches that I mix and match, depending on my outfit. I have two Daniel Wellington watches, both a brown and a black leather band. My third essential watch is an oversized gold Michael Kors watch. Each watch has a classic feel to it, making it an easy piece to throw on no matter what the occasion.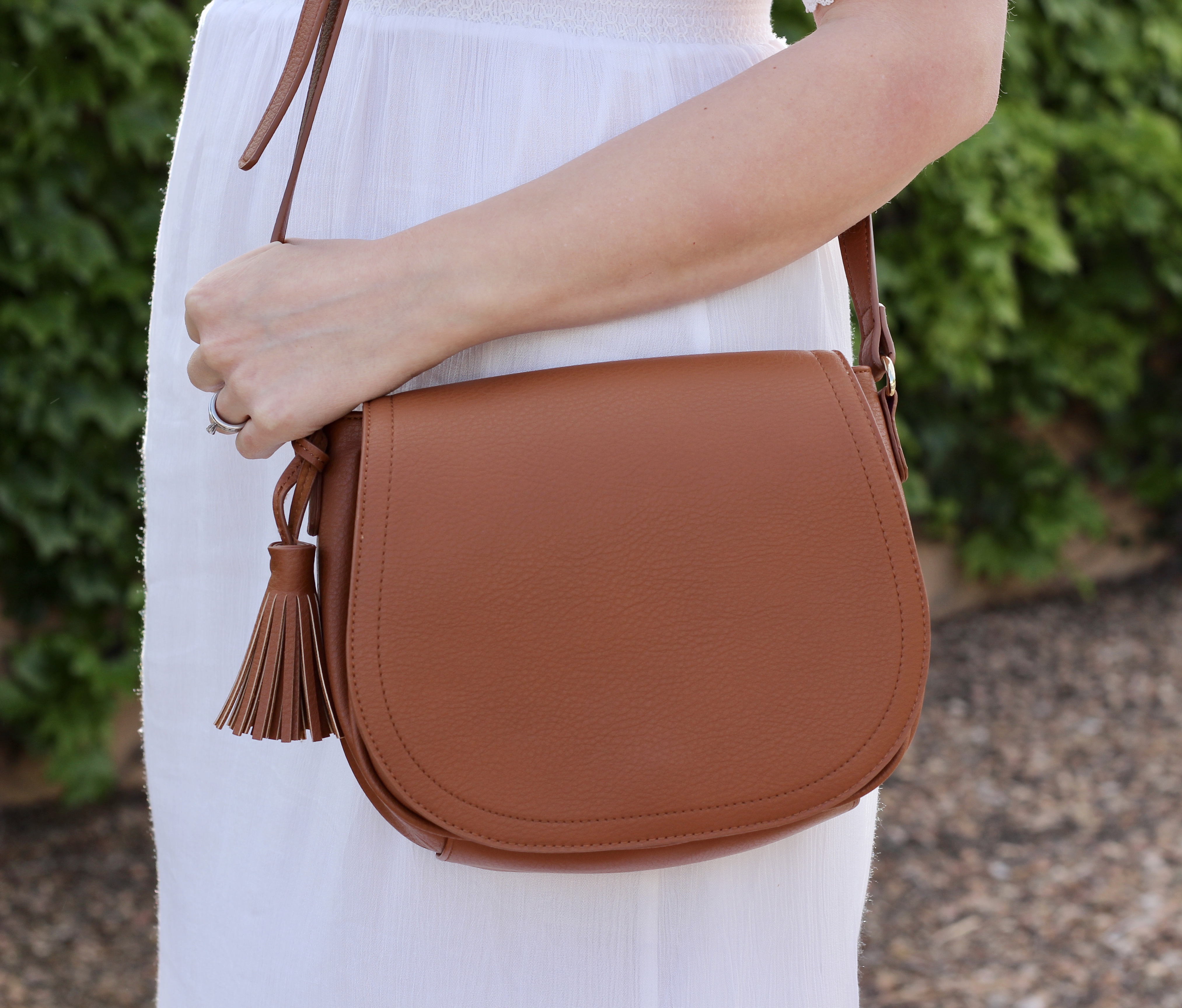 Crossbody bag: Between #momlife and work life, it makes the most sense to have a bag that is roomy enough to fit all the necessities and is easy to throw on. I prefer a cognac bag for an every day look. A black or gray crossbody is also a great option, and tend to work with most outfits as well.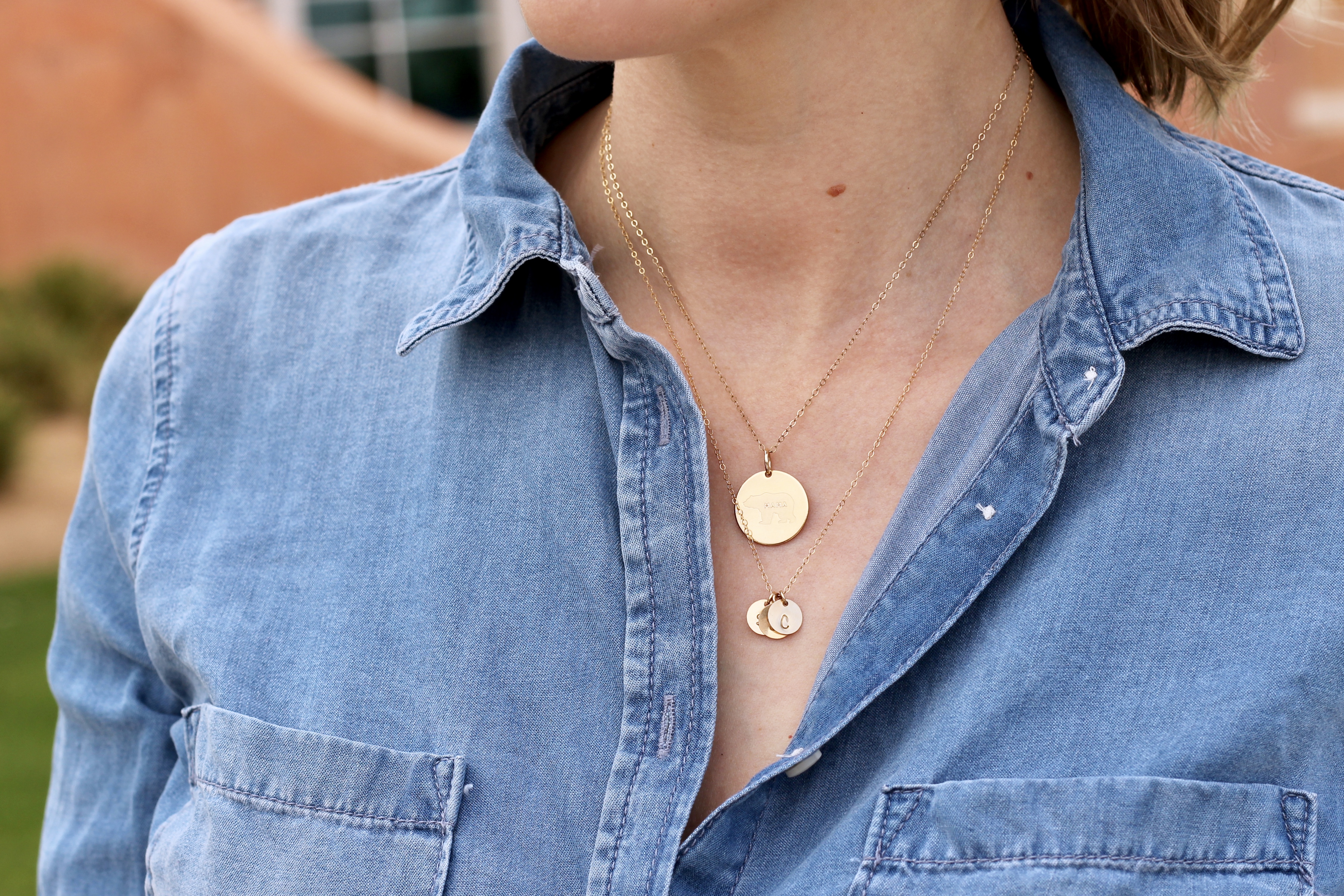 Personalized necklace: This one should have probably been at the very top of the list. One of the first things I do after I put my outfit on for the day is reach for one of my personalized delicate gold necklaces. My collection is getting quite large, but each piece has such special meaning to me.
What are your favorite basic accessories?
Pin for Later: