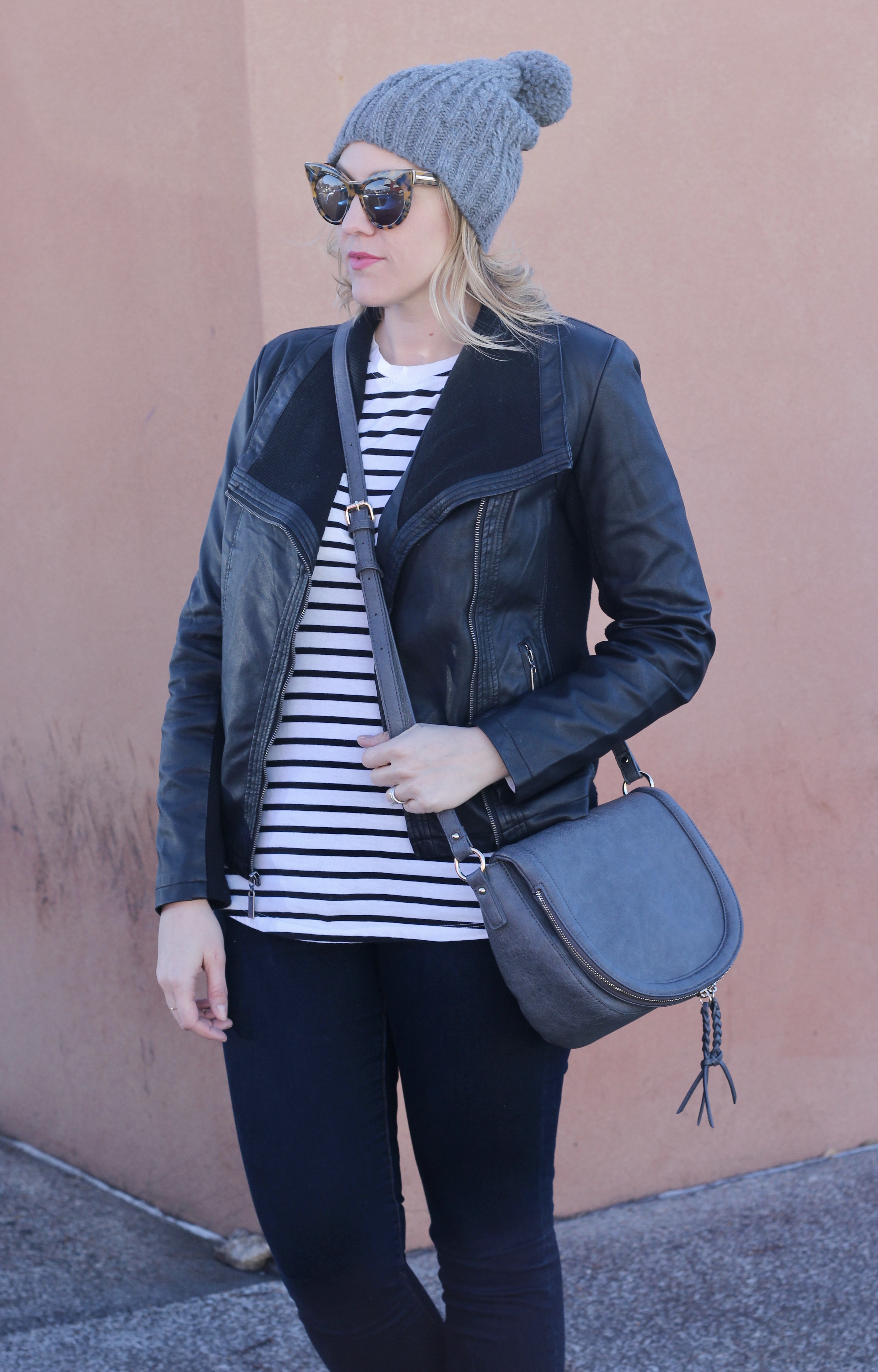 You know I love accessories, and today it's all about my must have winter accessories! When it comes to winter, it's important to not only stay warm, but to remain stylish while doing so. Accessories for winter can be so much fun since there seems to be a lot more options than any other season. Hello hats, boots, and scarves! In Albuquerque, the weather can feel like it's all over the place in the winter. Some days it's close to 60, and others it never makes it out of the 40s. With that in mind, I love having accessories on hand that can be mixed and matched with a variety of outfits.
You can never go wrong with a great pair of boots in the winter. Whether you prefer short or tall boots, flat or heeled boots, there are so many great options for everyone. Ankle boots are the easiest to style for a casual look, and look great with your favorite pair of jeans. Over the knee boots have become very trendy in the last couple of years, and make wearing dresses and skirts even easier to style in the colder months.
When it comes to purses, I think it's best to stick to something neutral in the cooler months. As a mom, I'm all about my crossbody bags! A neutral clutch or crossbody is a great winter option, as it won't add bulk to a layered look. Winter usually means heavy coats and layered tops, so you'll want to include a bag that won't draw attention away from your outfit. Top the look with your favorite blanket scarf or pom pom beanie, and you're all set!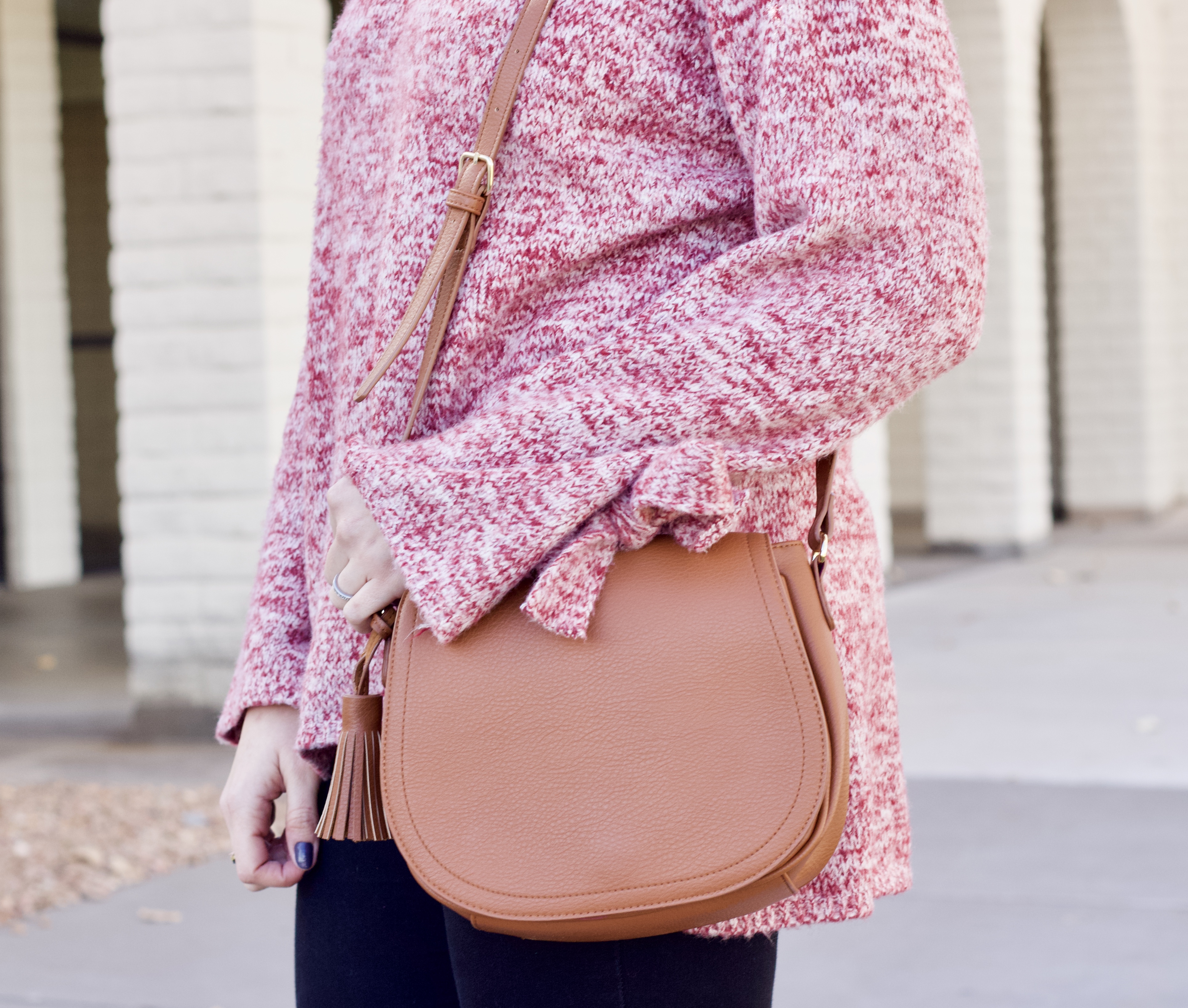 Must Have Winter Accessories // Shop
Ankle Booties:

Blanket Scarves:

Over the Knee Boots:

Beanies:

Neutral Clutches & Crossbody Bags: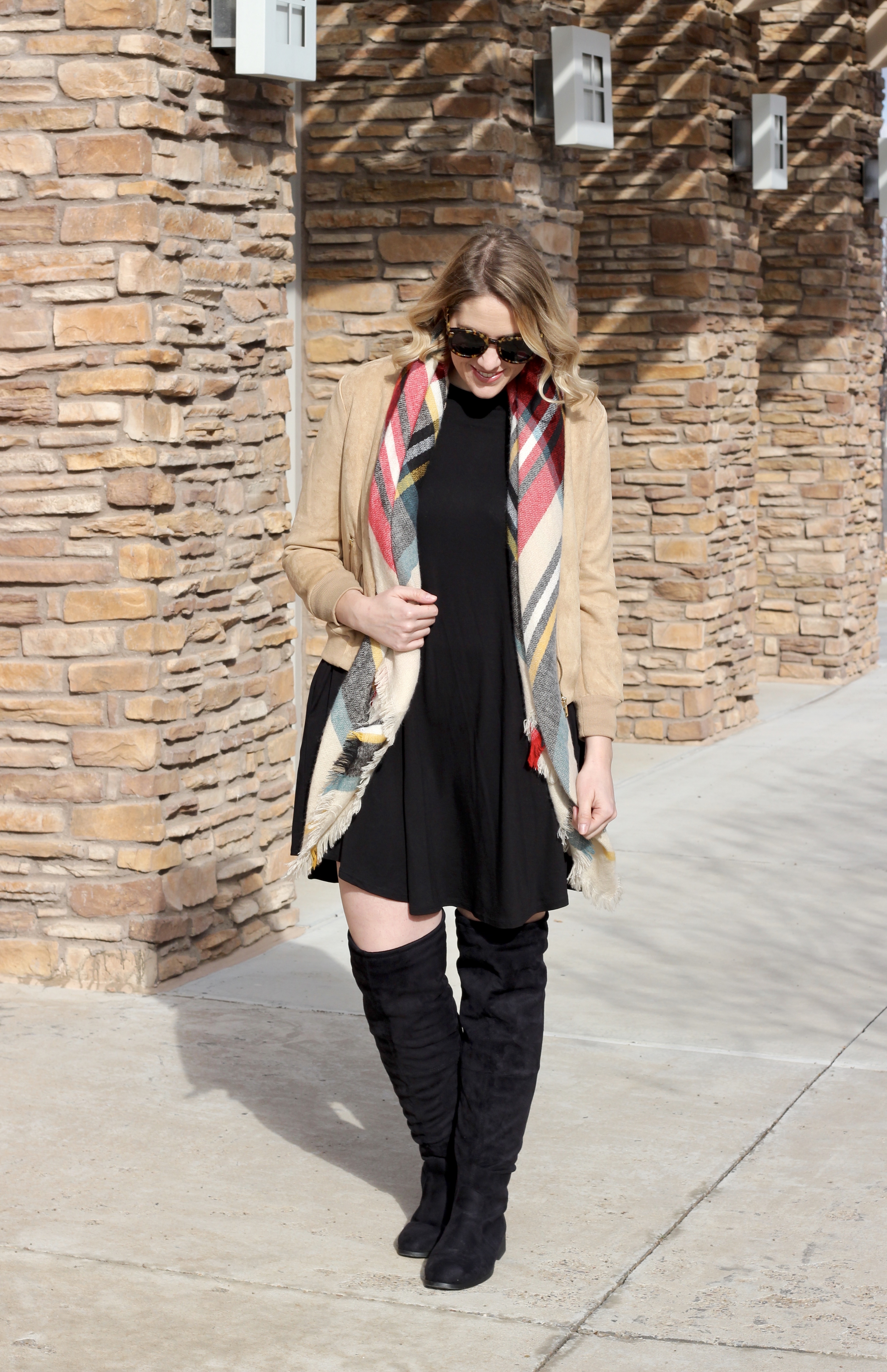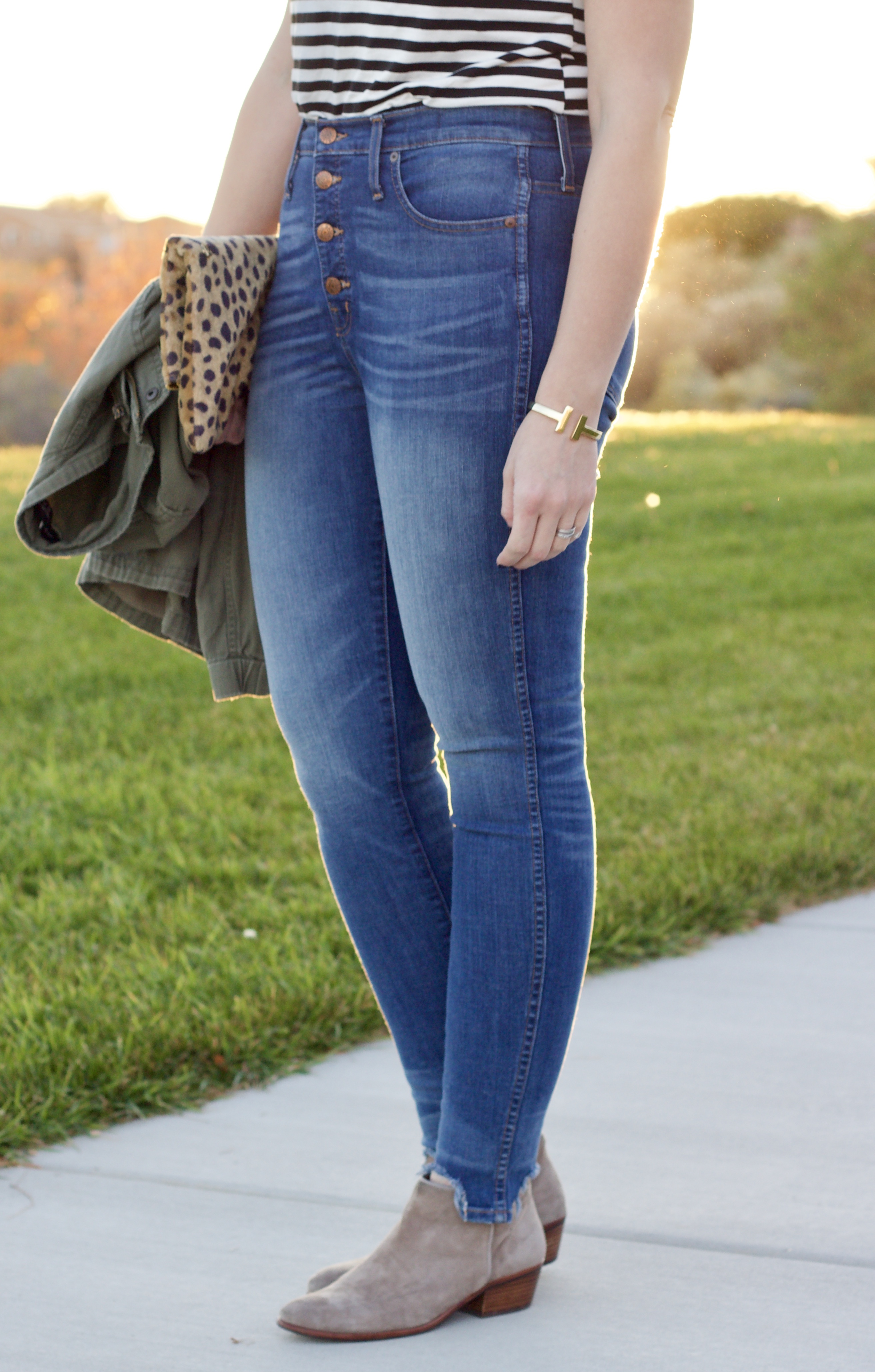 Pin for Later: