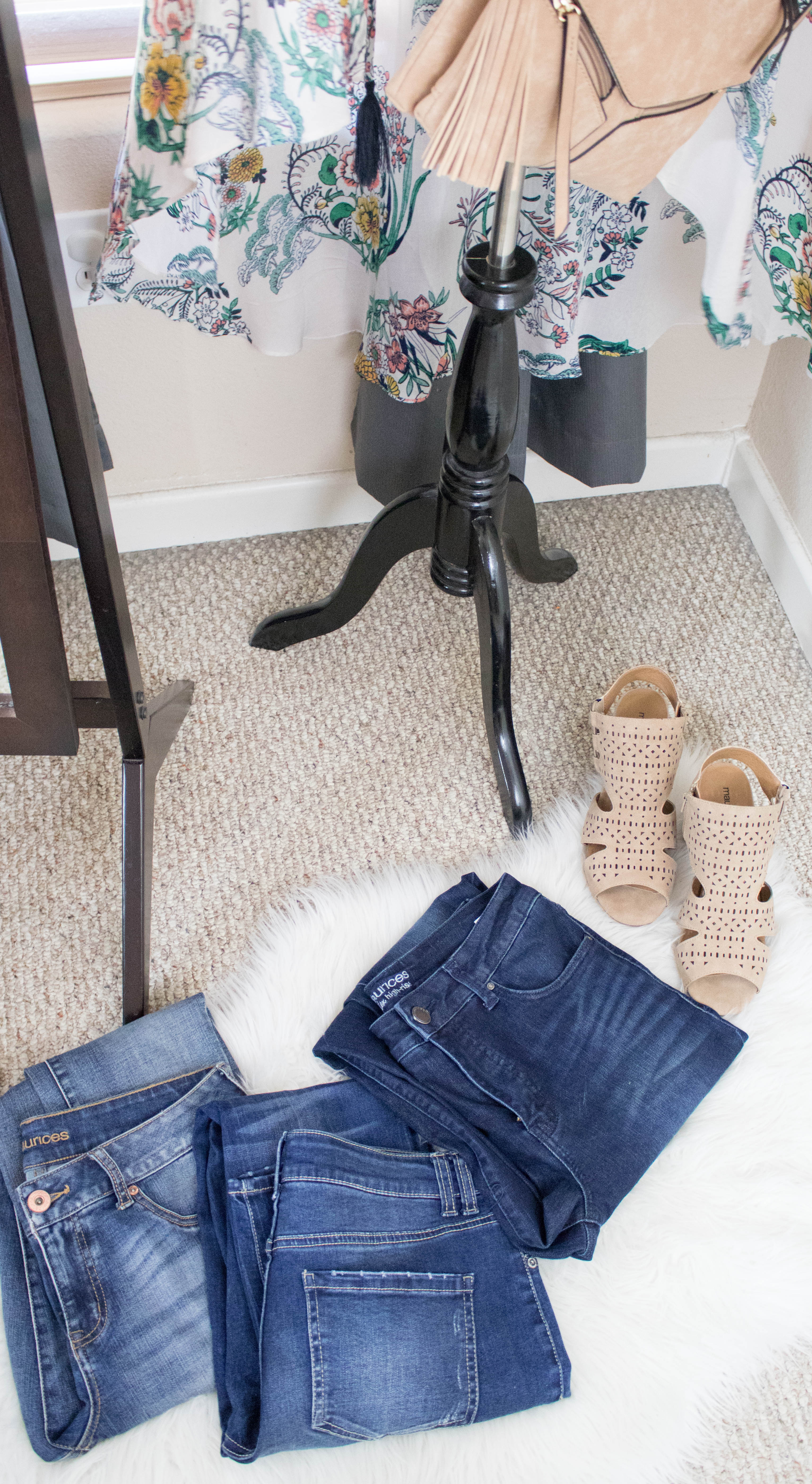 This post is sponsored by Maurices. As always, all thoughts and opinions are my own.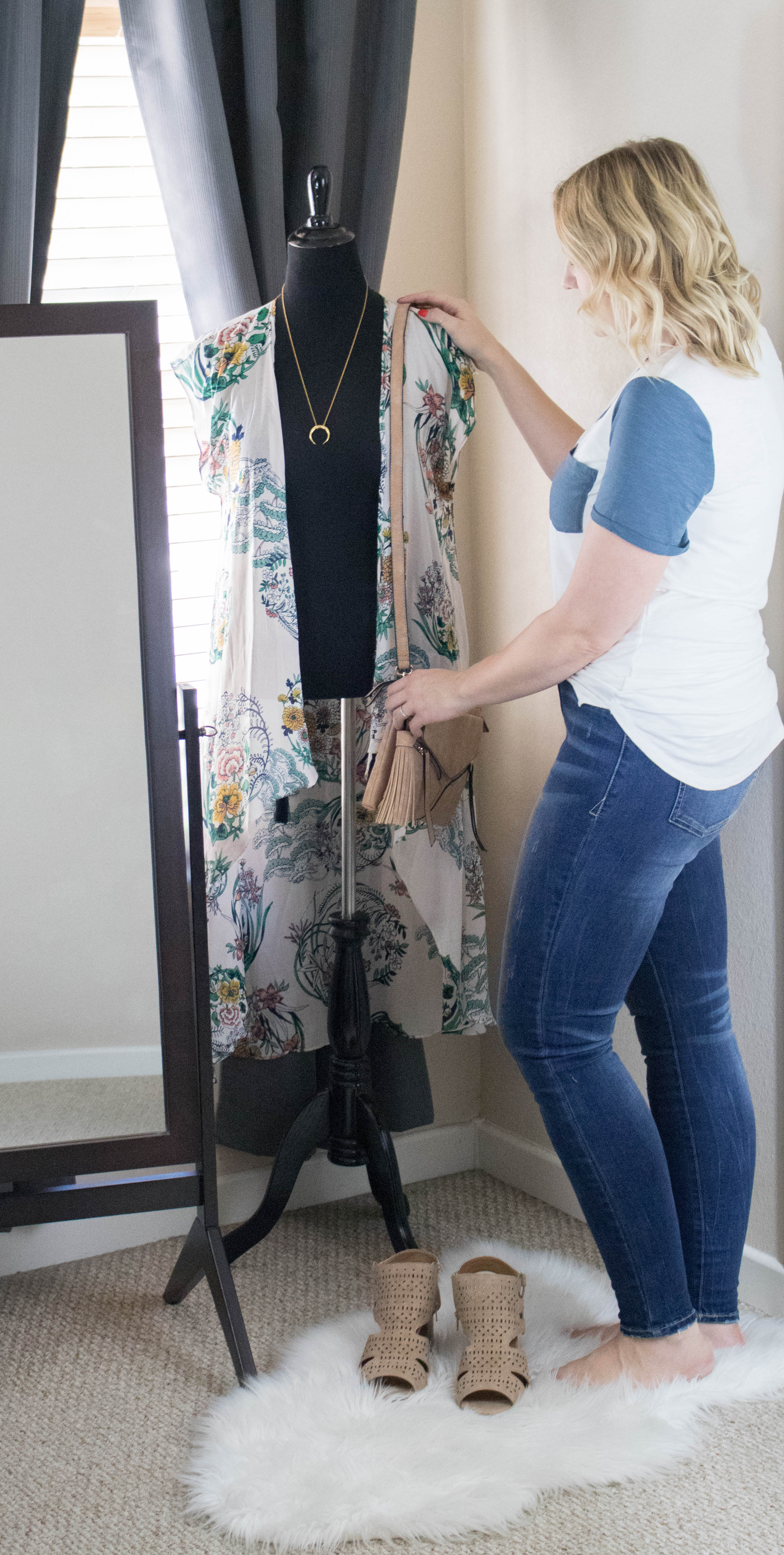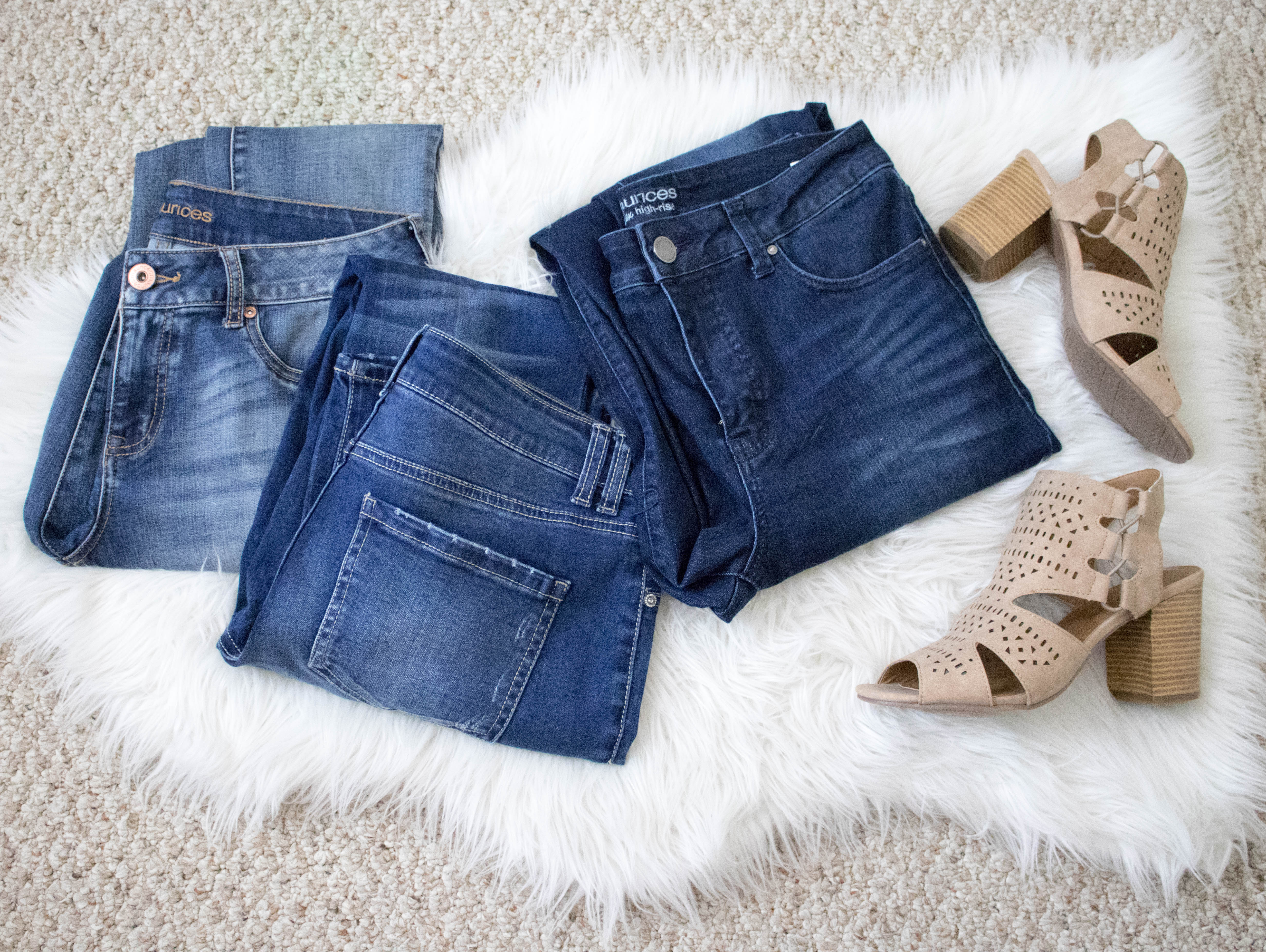 If you have been a reader of Middle of Somewhere for any length of time, you know I am denim obsessed. I basically live in jeans, and probably wear them 6 out of 7 days of the week. Being tall and curvy, finding the perfect pair has never been easy. For me, jeans are usually either too short, too tight in the legs, or not available in the length/size combination that I need. At this point, I have tried so many different brands and styles. One brand that I had never tried until now was Maurices. I have shopped at Maurices for other clothing items, but never for denim. Let me just say, I have been missing out!
When looking for the perfect pair, I have a few basic requirements that I always look for. The first being that the jeans are long enough. Since I am tall, it has always been a pet peeve of mine when jeans are too short. Secondly, I need my jeans to be comfortable enough to wear all day long. I pretty much wear jeans daily, and they need to be comfortable enough for me to move around in throughout the day. Finally, I need to make sure my jeans keep their shape. There's nothing worse than a pair of jeans that fit perfectly in the morning, and stretch out or become baggy by the end of the day.
During my quest for the perfect jeans, I gave three different pairs a try. The styles include a high rise jegging, a dark wash skinny jean, and a mid-rise destructed hem jegging. Come join me on my journey to find the perfect pair of jeans from Maurices!
The first pair that I tried on was the high rise jeggings in dark wash. I am wearing a size medium tall in this pair. At first I was worried that this pair might be too tight in the legs since they are a jegging, however that was not the case. These jeggings are super stretchy, and fit just like a pair of skinny jeans. Skinny jeans are typically my preference, so I was pleasantly surprised with this pair. There is light distressing, which gives the jeans some character without being over the top. I paired them with this pretty ruffle lace top and a cute pair of neutral heels to make the perfect date night look!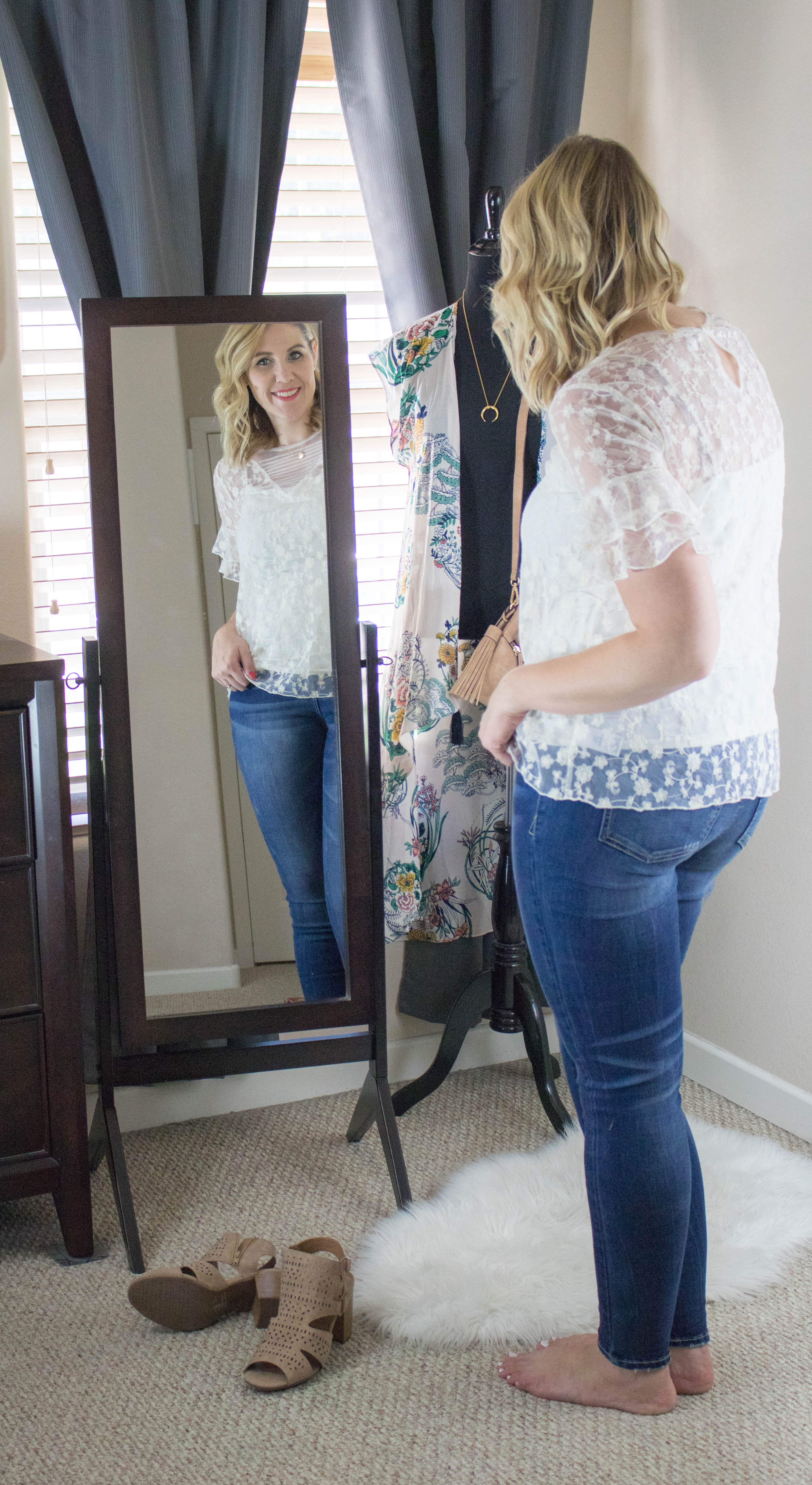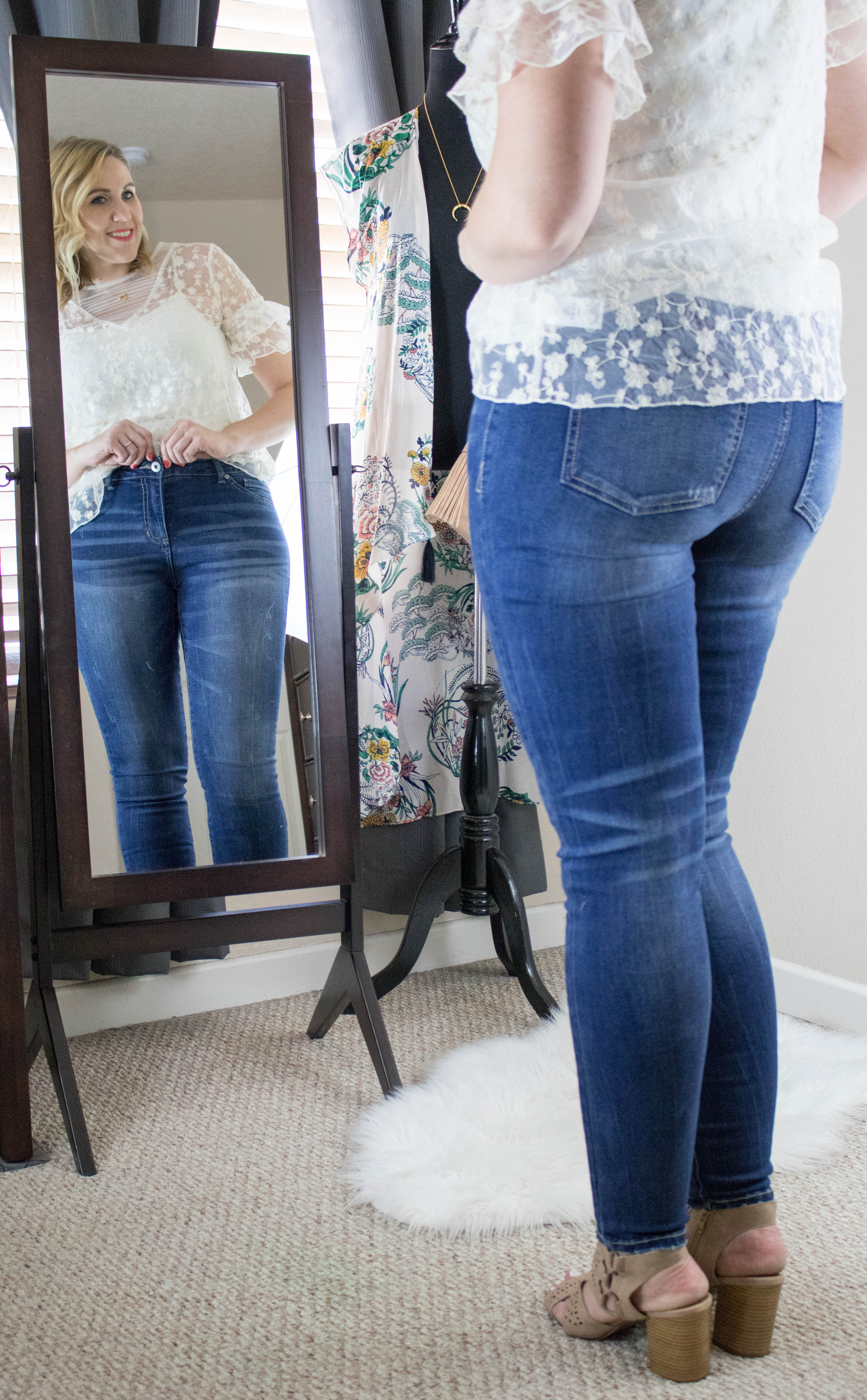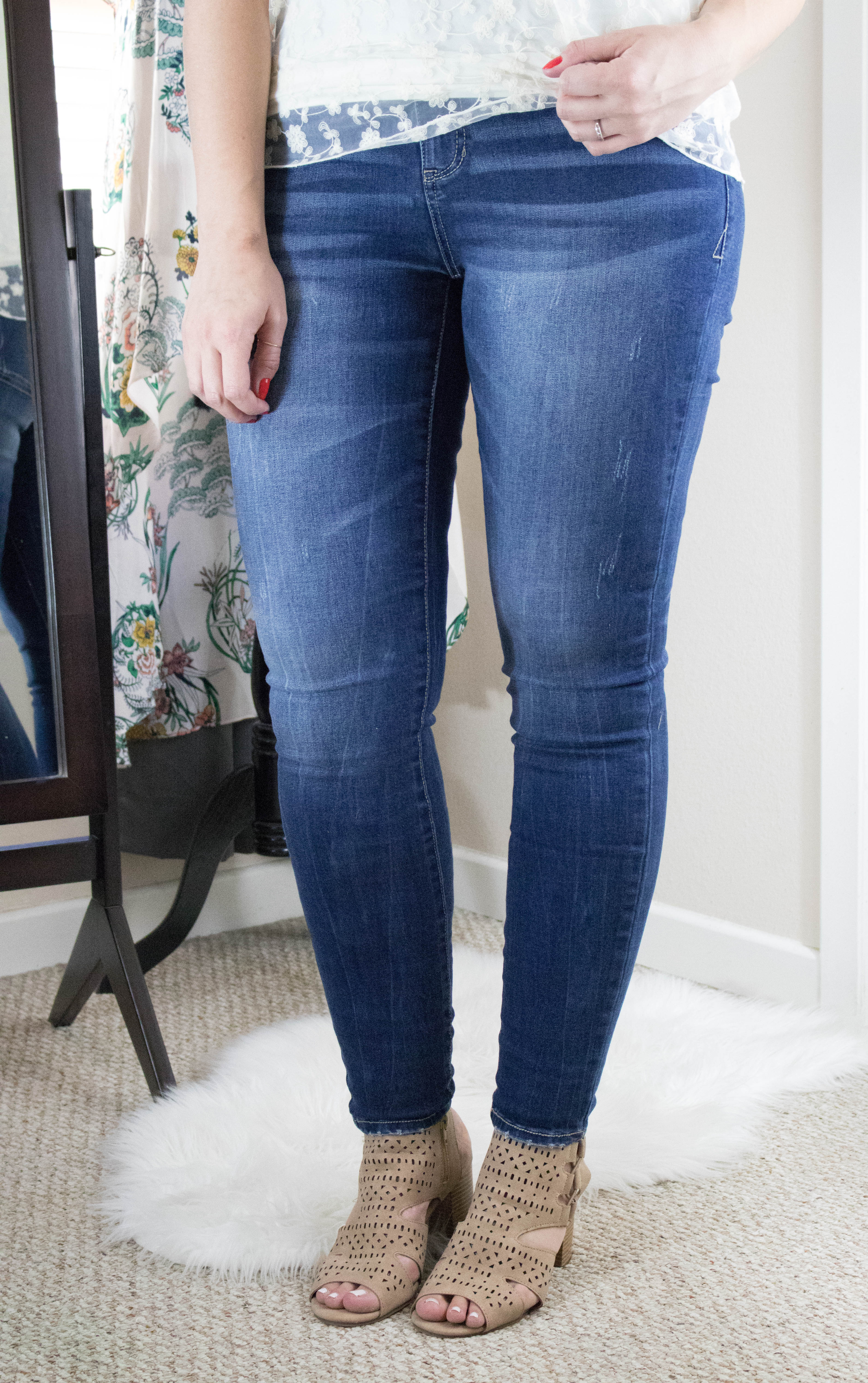 I'm going to let you in on a little secret… I immediately fell in love with this pair. I'm not sure I own any other pair of jeans that are as soft as these are. Just like the pair before, I am wearing these in a medium tall. When finding jeans, you can never go wrong with a basic pair of dark wash skinnies. I love the wash, but better yet is the rise! This pair hits me right below my belly button, which is the ideal rise for me. Since becoming a mom, my appreciation for high waisted jeans has grown exponentially! I think it's safe to say that I will be living in this pair of skinny jeans. This outfit would be a typical work day outfit for me, but could easily be dressed down with a flat pair of sandals or booties for fall.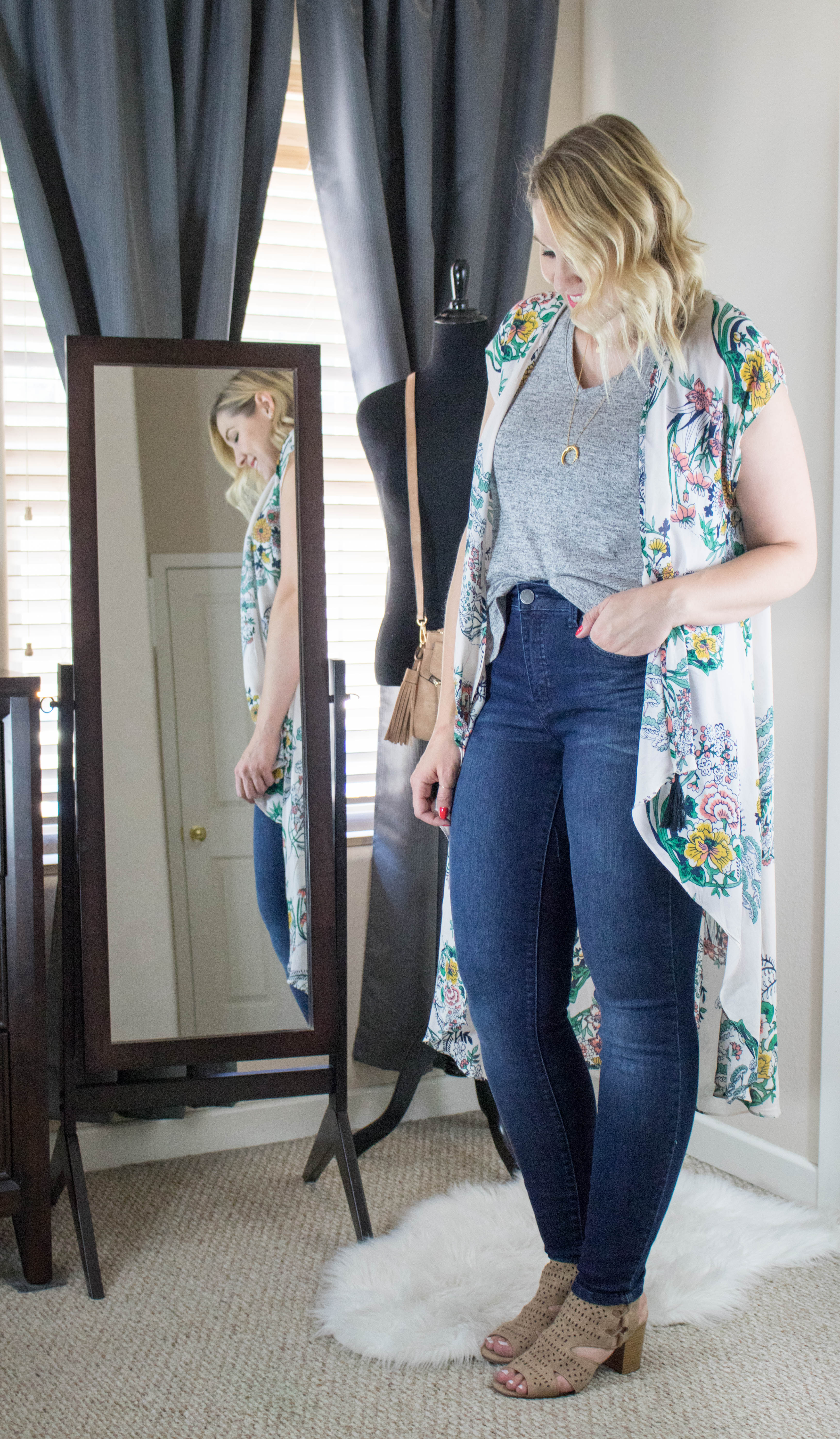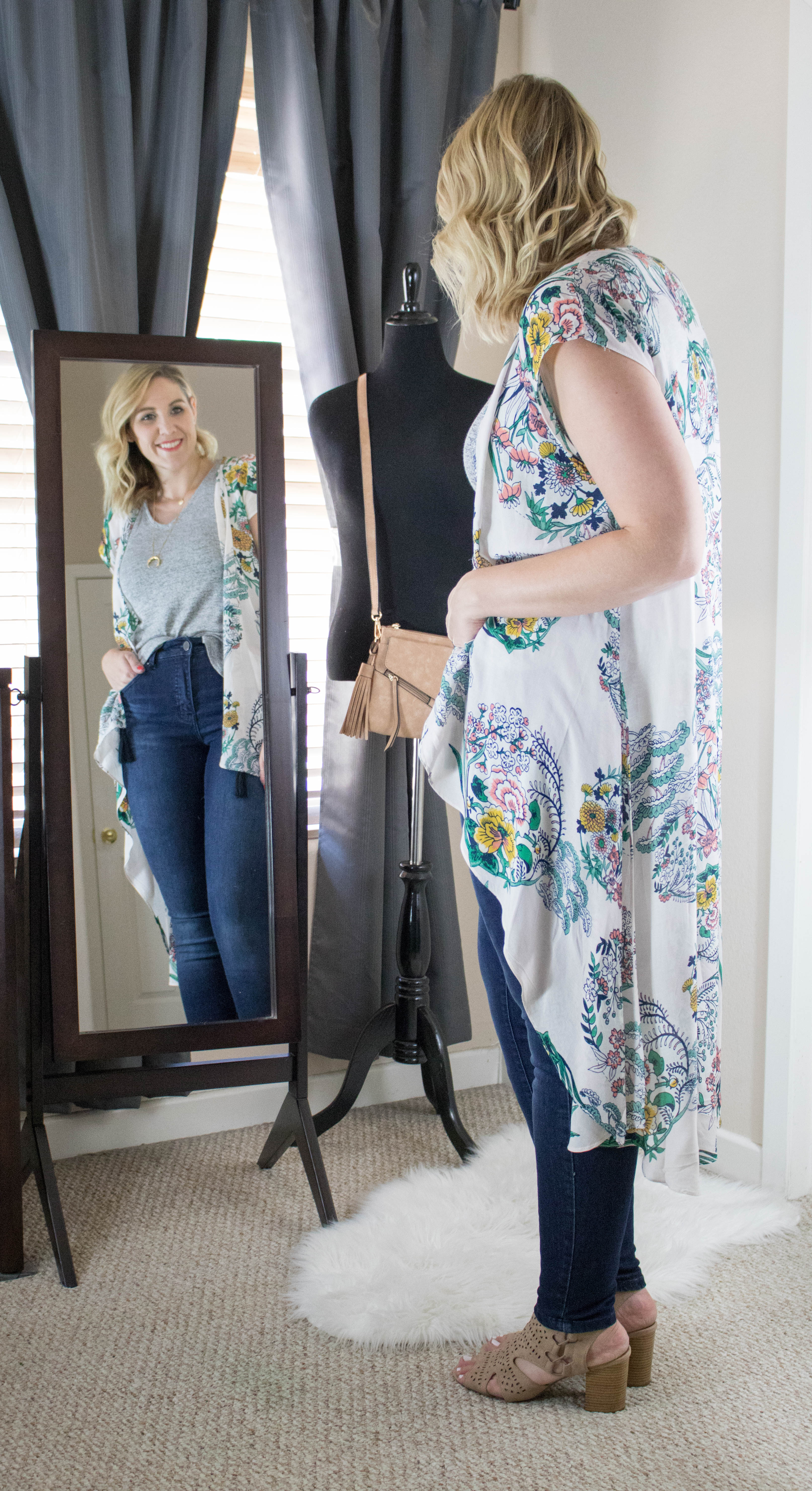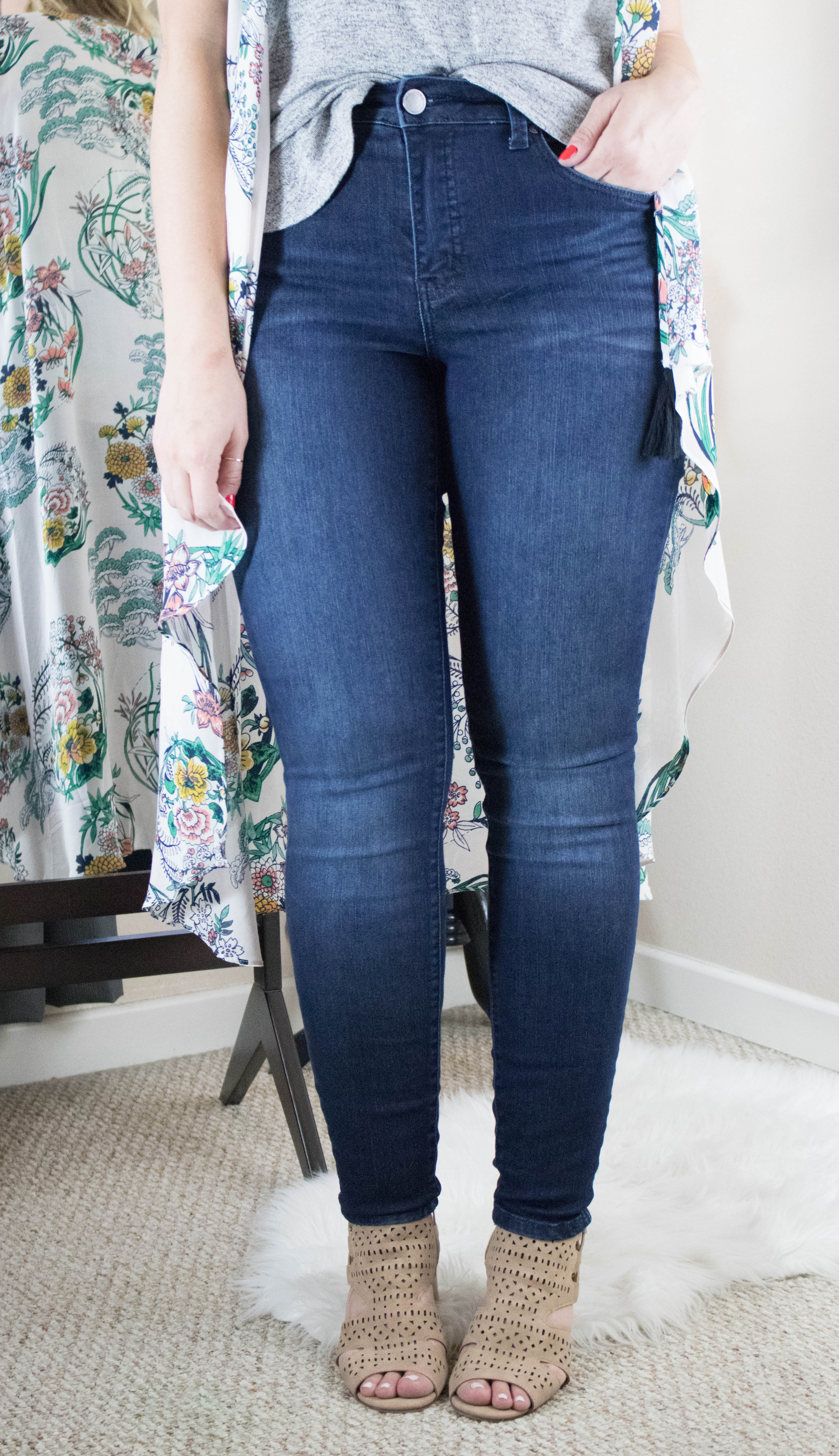 The third and final pair that I tried are these destructed hem jeggings. Of the three pairs, this pair seemed to not quite fit me just right. They are a little tighter than I prefer, and may size up in these if you're unsure of fit. These jeggings are a size medium regular length. I think if they came in a long length, I would love them just as much as the others. As I mentioned with the previous pair, I typically prefer a darker wash when wearing skinny jeans, but I do love the wash and hem of these. My ankles are an area that I prefer to cover up, and this pair hit me right above the ankle. This was easily remedied by pairing these jeggings with this cute pair of gladiator sandals. I am also loving this off the shoulder top, and would totally wear this outfit out on the weekend!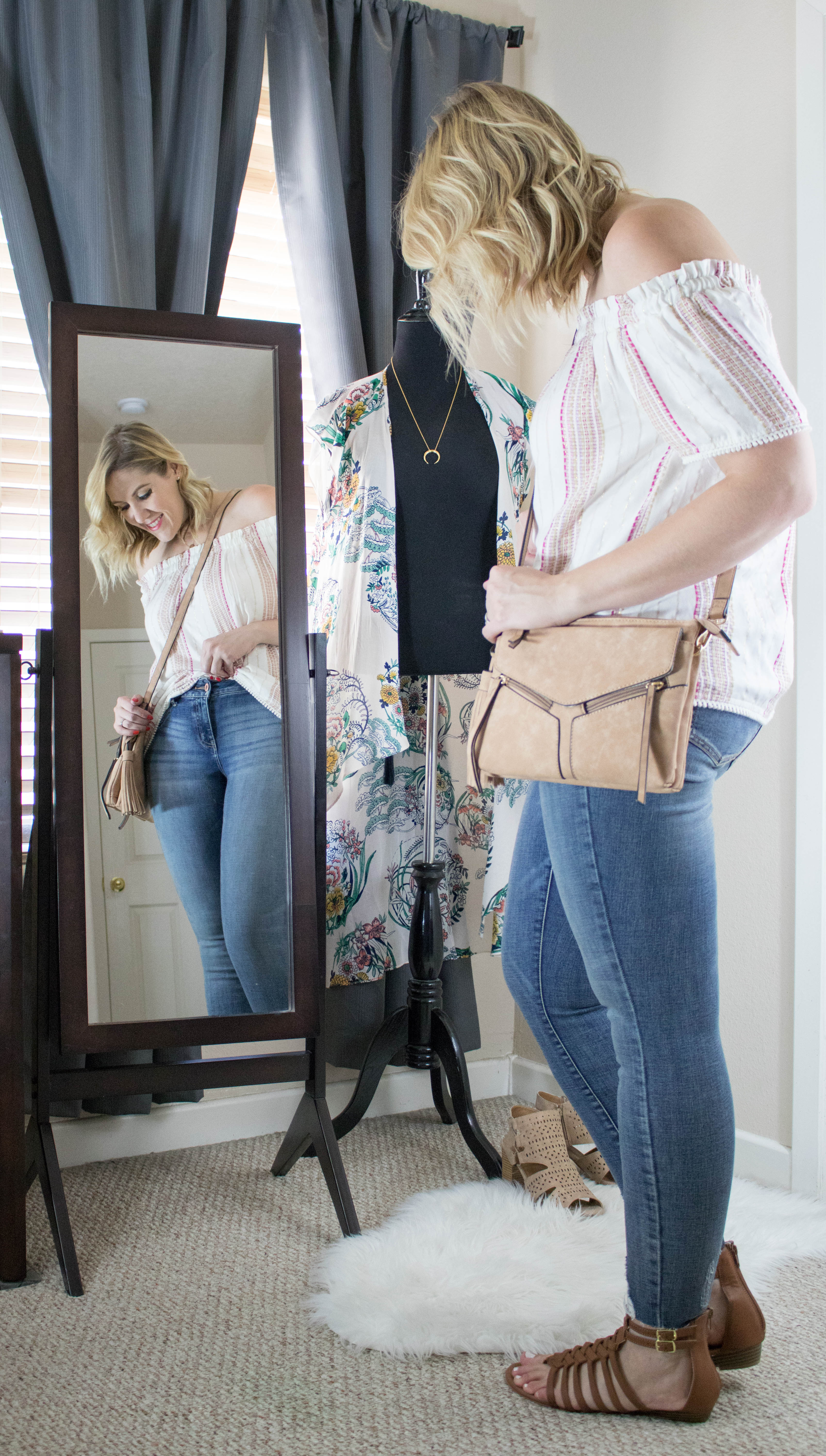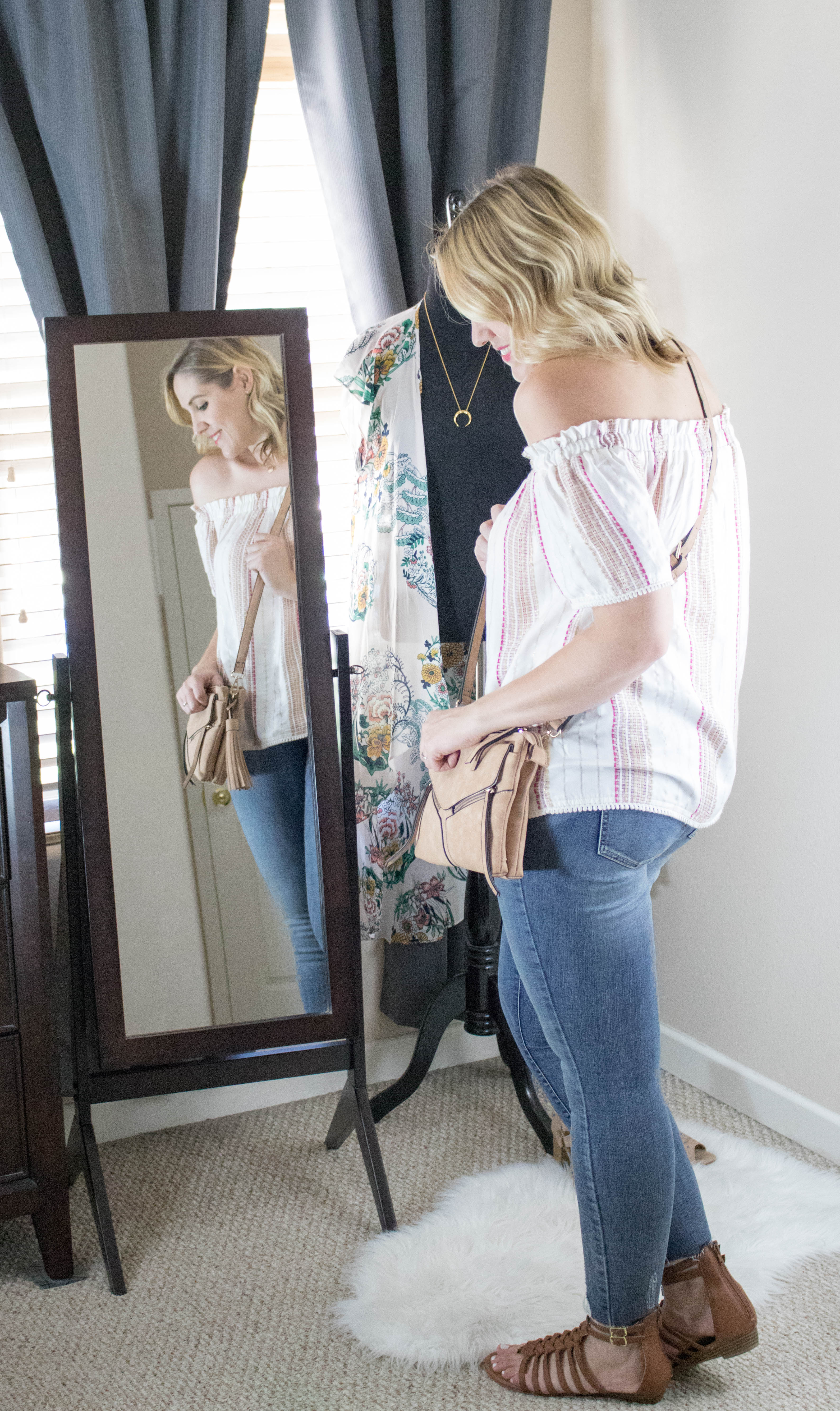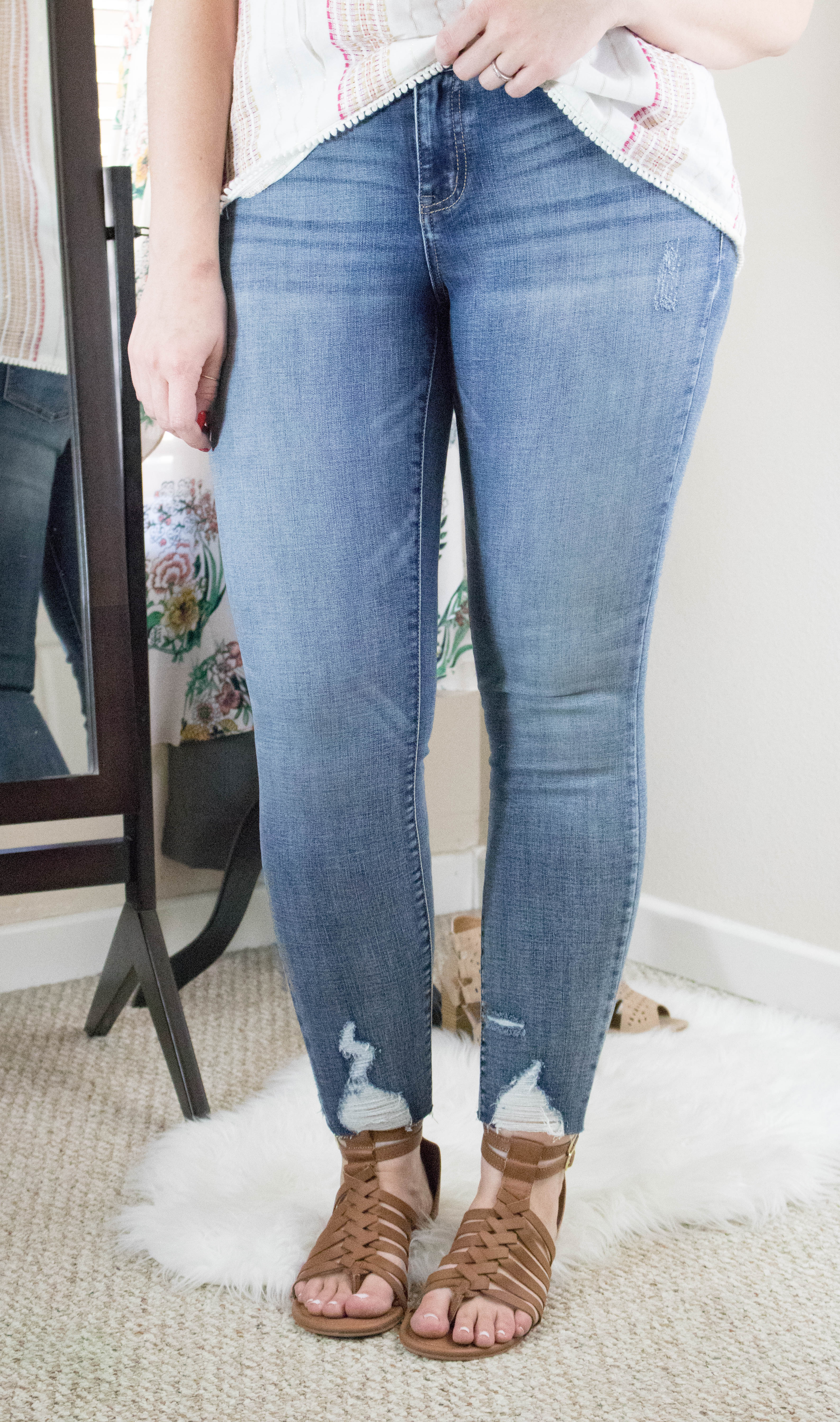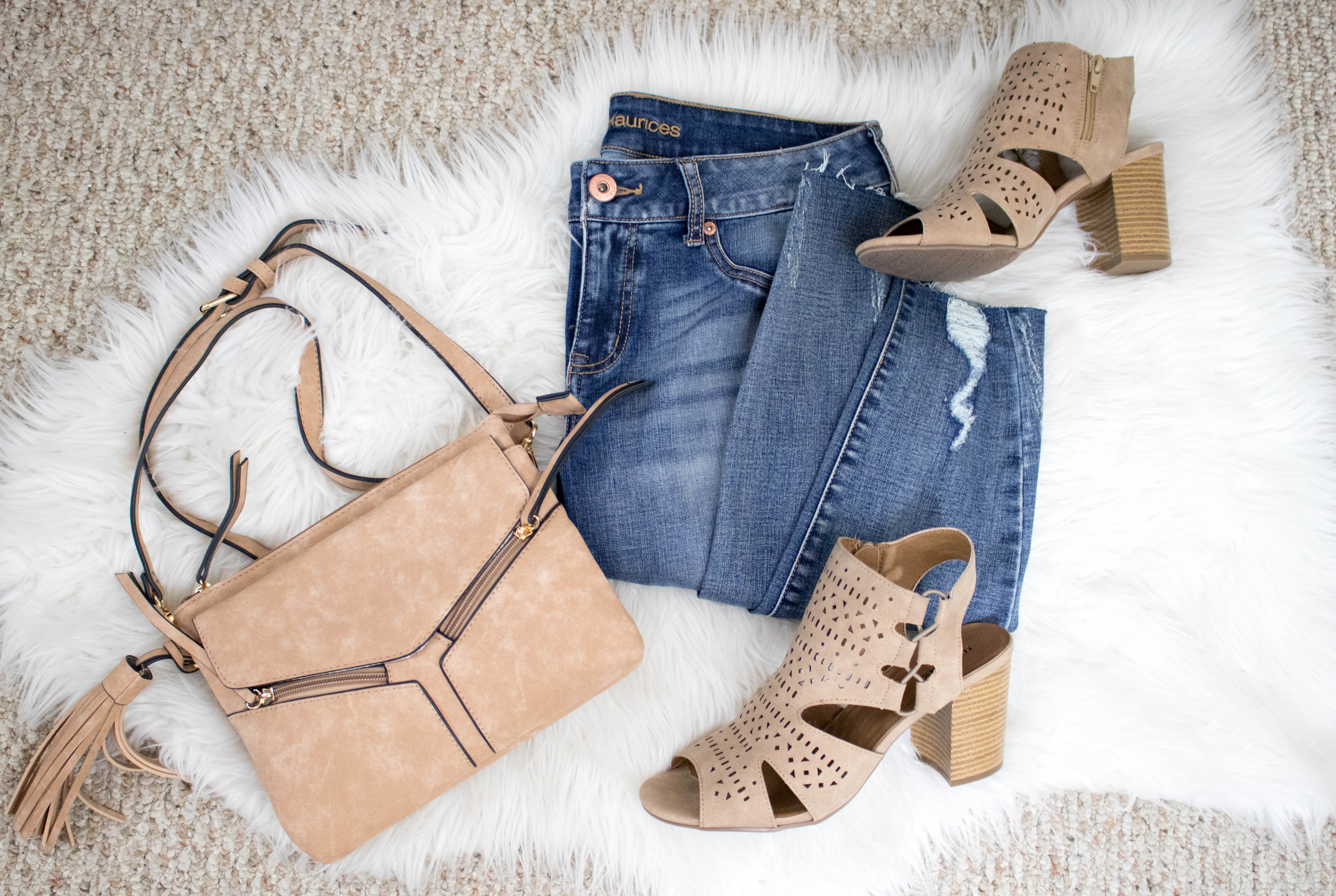 Which pair of jeans is your favorite? I will be sharing each pair over on my Instagram stories today, including a poll so you can vote on your favorite. One pair absolutely won by a landslide for me, so be sure to head over to my Instagram (@lindsayrutland) to see the winning look!
Shop the Post:
Outfit #1:
DenimFlex Dark Wash High Rise Jeggings
Ruffled Sleeve Floral Lace Tee
Outfit #2:
Everflex High Rise Dark Wash Stretch Skinny Jean
24/7 V-Neck Shirttail Hem Tank
Outfit #3:
DenimFlex Medium Wash Destructed Hem Jegging
Lurex Stripe Off The Shoulder Tee
Jasmine Braided Gladiator Sandal
Pin for Later: