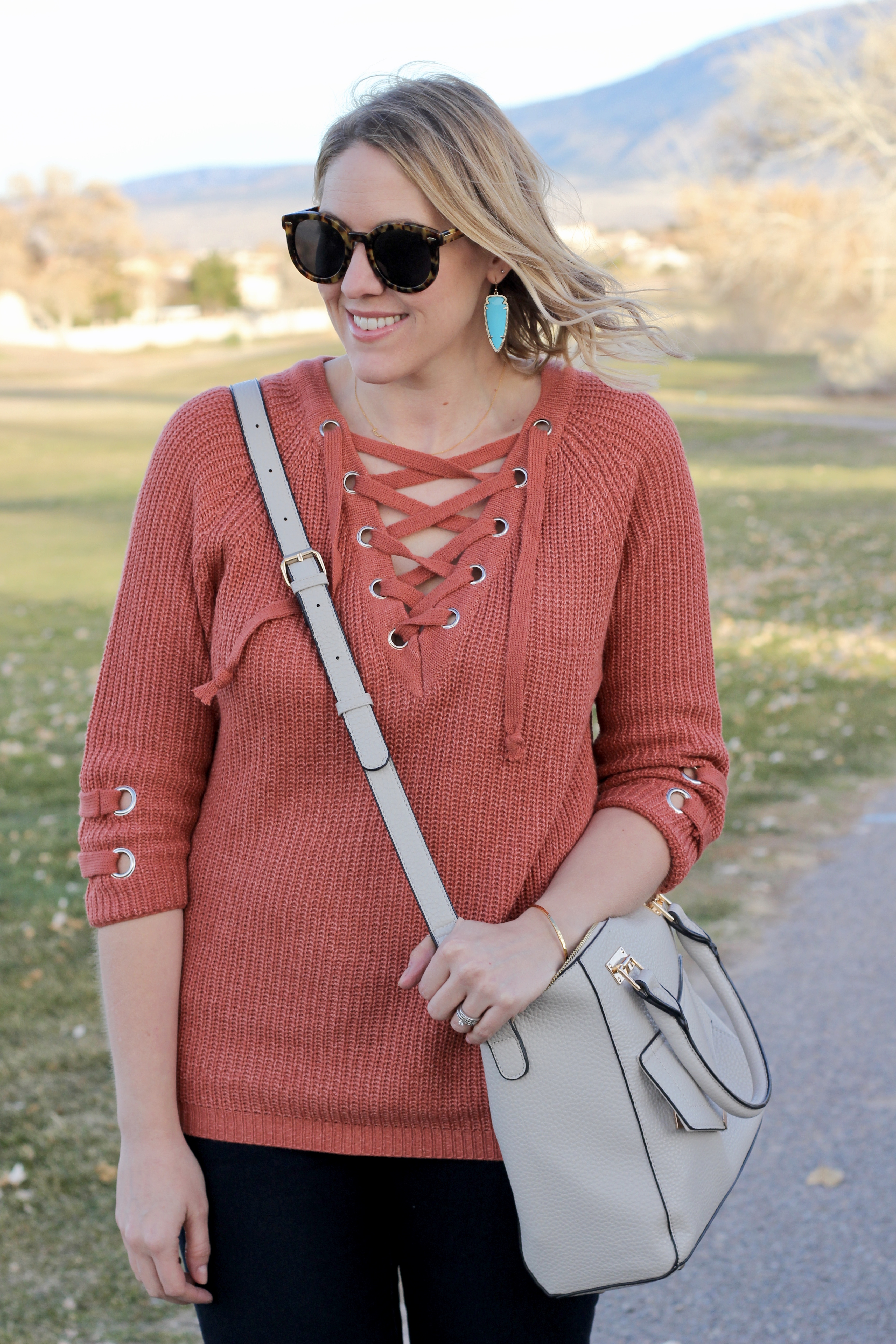 With fall right around the corner, I'm starting to think about what pieces I want to add to my wardrobe. I'm usually all about budget friendly pieces, but every once and awhile I find an accessory that's worth splurging on. Investing in a nice pair of sunglasses is typically at the top of my list. I have plenty of inexpensive pairs, but there's something about a nice pair of designer sunglasses that I have a hard time saying no to. Sunglasses are my #1 accessory, no matter what season it is. I even wrote about how to find your signature pair of sunglasses a few weeks ago because I love them so much. When it comes to sunglasses, I definitely think they're worth spending a little extra on to ensure a flattering fit.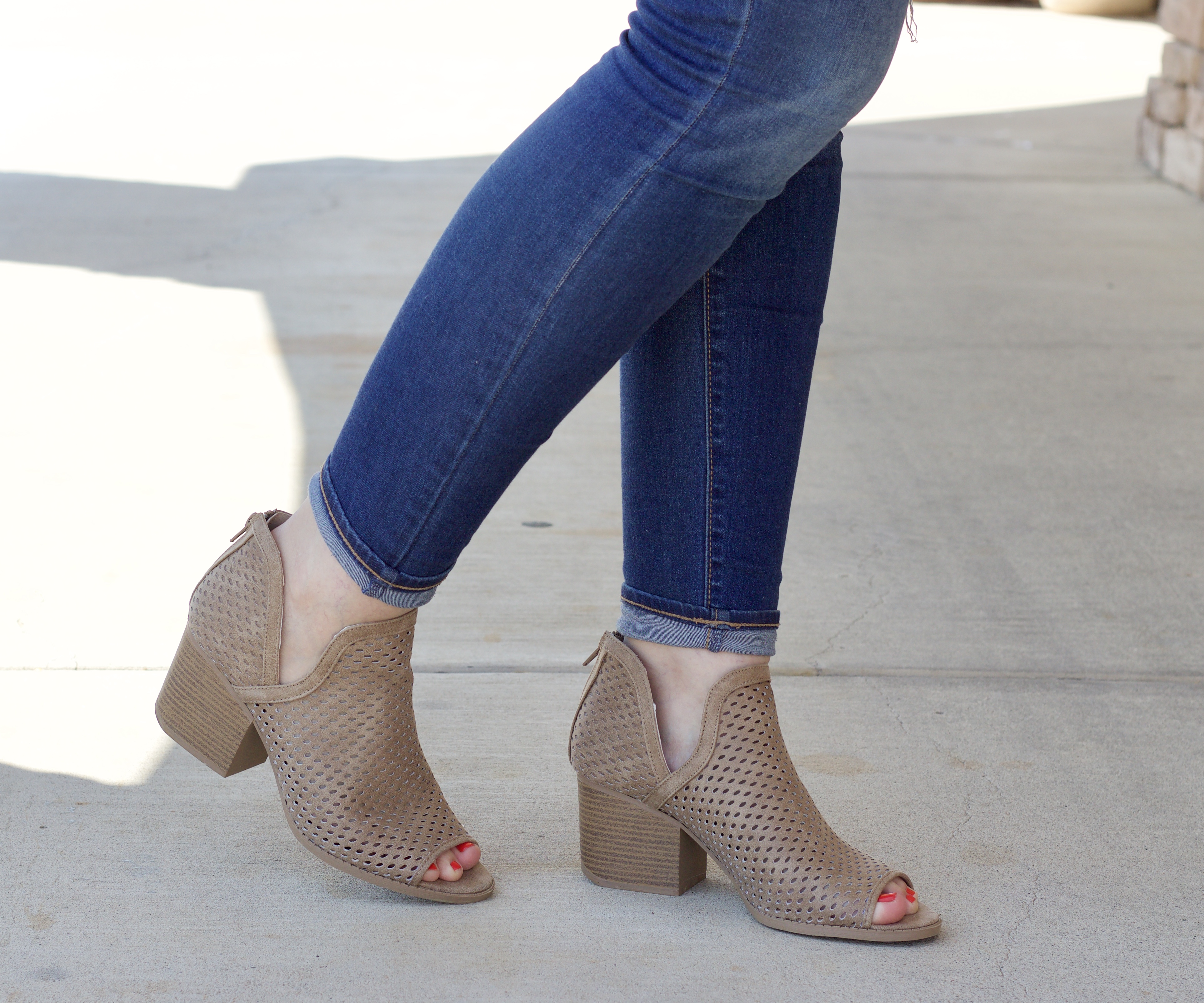 Ankle boots are most definitely a fall staple. As far as booties go, I honestly think you can find a great pair no matter what your budget is.  You can find a great pair of ankle boots from Target for under $35, or spend a little more for a more classic pair. I usually have really good luck finding reasonably priced boots from online boutiques, like this gray pair. I recently shared my new favorite pair of peep toe booties, and love the idea of pairing them with just about anything for fall. I have worn them with both jeans and dresses, and know the styling possibilities are endless.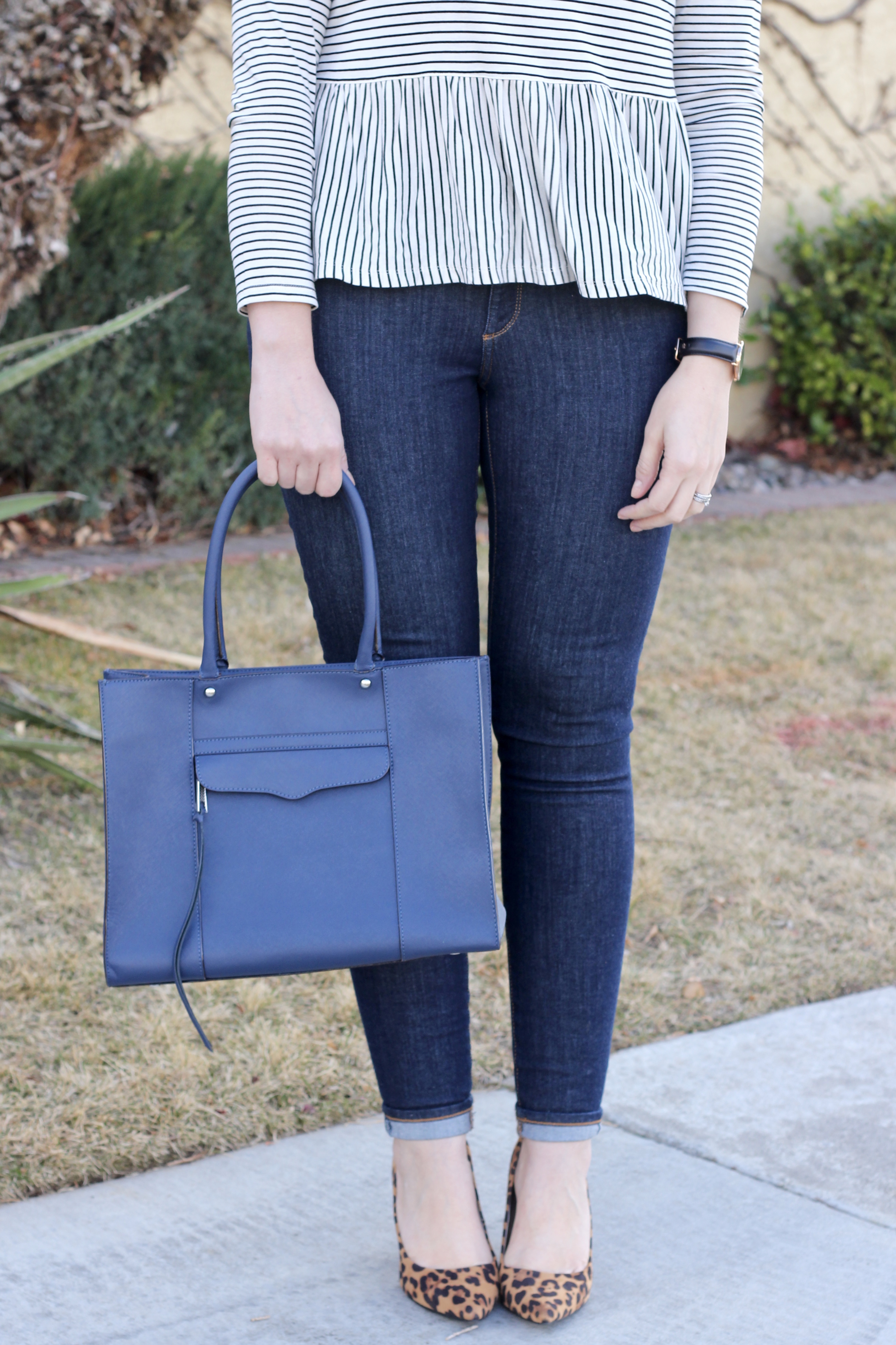 A structured bag is another fall essential, and one that you will want to invest in. I have plenty of inexpensive handbags, but often find them to be too trendy. I always find myself gravitating toward my investment pieces. Side note: what I consider to be an investment piece does not mean a $1000+ bag, and still tends to be more budget friendly. My Rebecca Minkoff MAB Tote is one that I have had for a few years, and still absolutely adore. P.S. If you're a mama, please do yourself a favor and invest in a Fawn Design bag! I finally did and it is 100% worth it.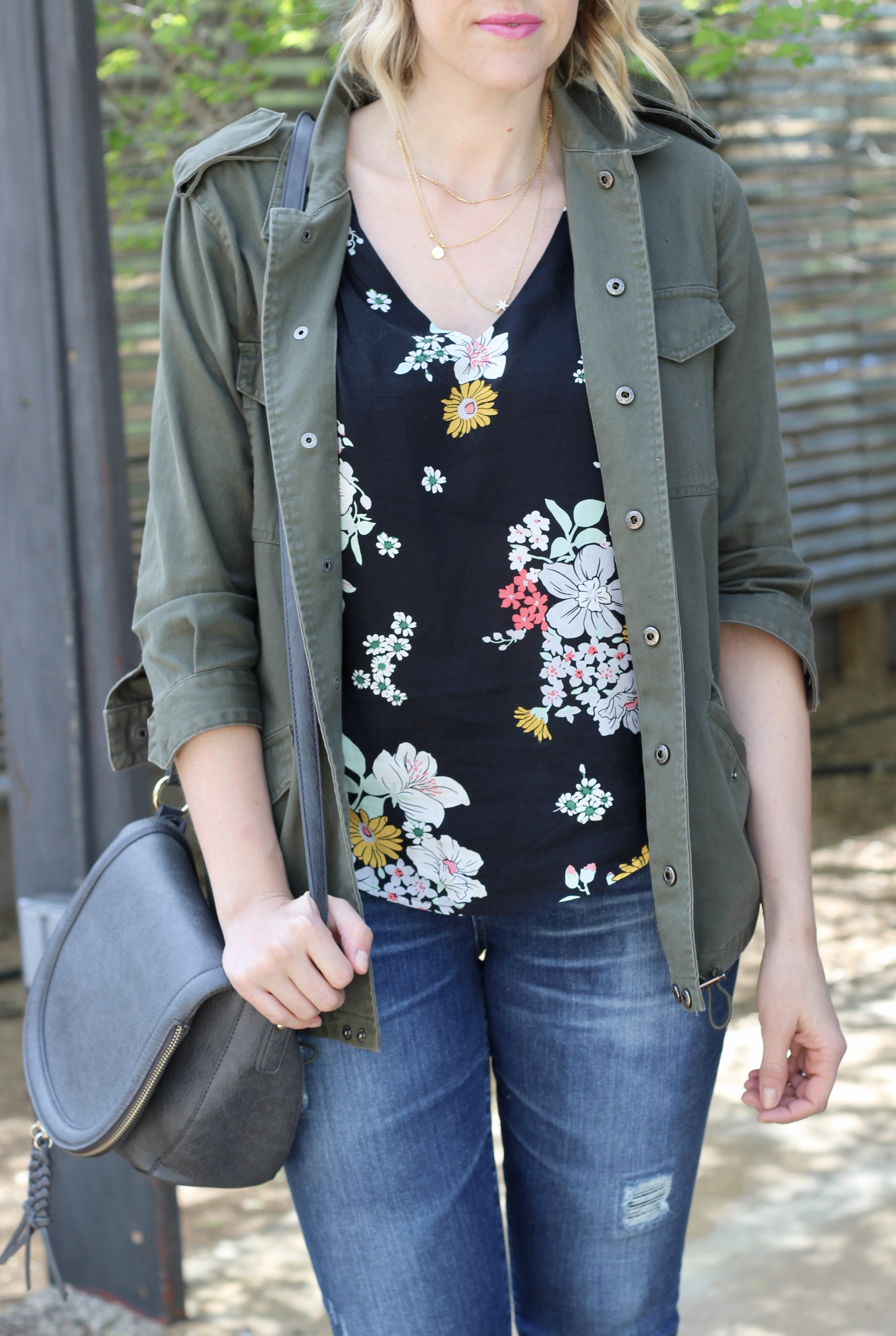 Great jewelry for fall is another accessory that you can find no matter what your price point is. I typically don't recommend spending a lot on jewelry, unless it's a personalized piece. If you're anything like me, you wear a piece for a season and then move on to the next. The Sugarfix by Baublebar line at Target is perfect for affordable and on trend pieces. If you do want to spend a little more to find the perfect statement necklace or layering piece, Baublebar is a great alternative! I recently shared one of my favorite necklaces from Baublebar in my 10 pieces to buy now for fall post.
Fall Accessories // Shop: