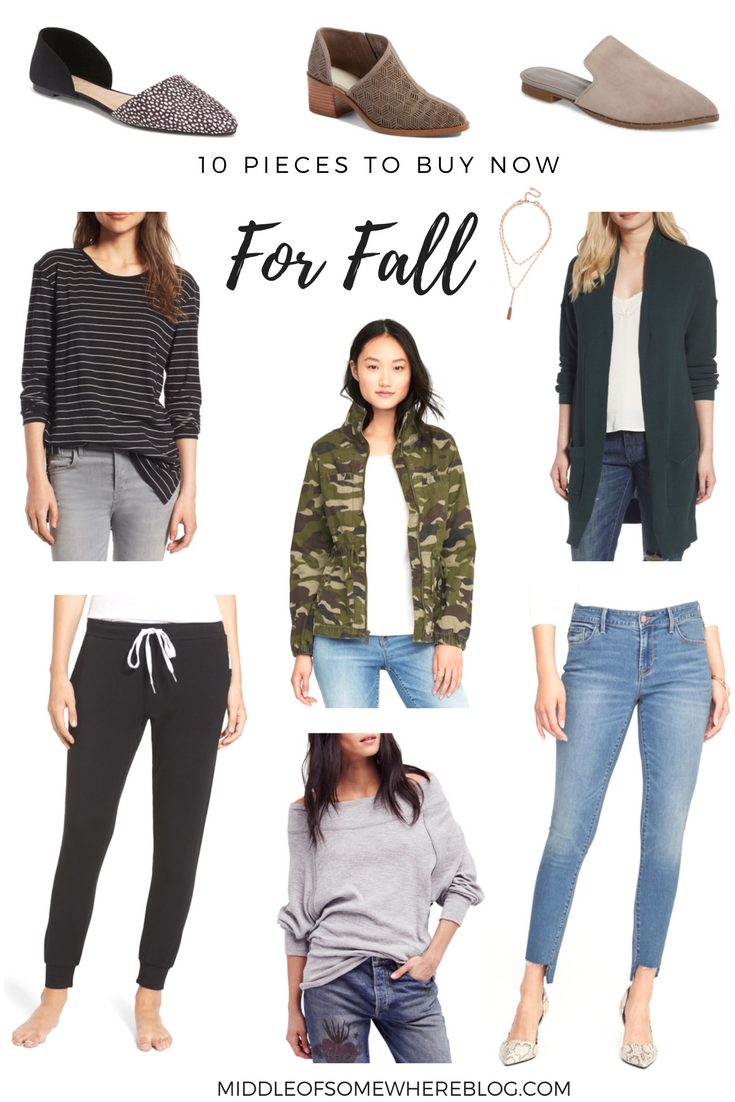 I started putting together this post at the beginning of the week, but am just now publishing it. If you follow me on Instagram, you may have seen my post and Insta-stories yesterday sharing some feelings about the current state of our country. Everything that is happening in Texas is completely heartbreaking. Putting together a post about clothing for fall, a post that previously I wouldn't think twice about, feels a bit strange given the current climate. I of course see the value in continuing to live life, however it's hard not to feel like you're coming off as insensitive or naive to the fact that so many people are hurting right now when  talking about clothes. I typically don't share my feelings or thoughts about current events on here, but this felt like something that needed to be put out in the open.
With that being said, I have always wanted this blog to be a positive space on the internet, and a place where you can come to feel inspired. Although I am still savoring summer, fall is (sadly) right around the corner. All of the sudden I have felt inspired to start investing in a few key pieces for the cooler months ahead. I originally wanted to title this post "10 Pieces I am Actually Going to be Buying This Fall," but as you can tell that's quite a mouthful. See that cute camo jacket above? Well I've already purchased that, and see myself buying every single one of the other pieces listed!
What pieces are you planning on investing in for fall?
10 Pieces to Buy Now for Fall // Shop:
Free People Off the Shoulder Top