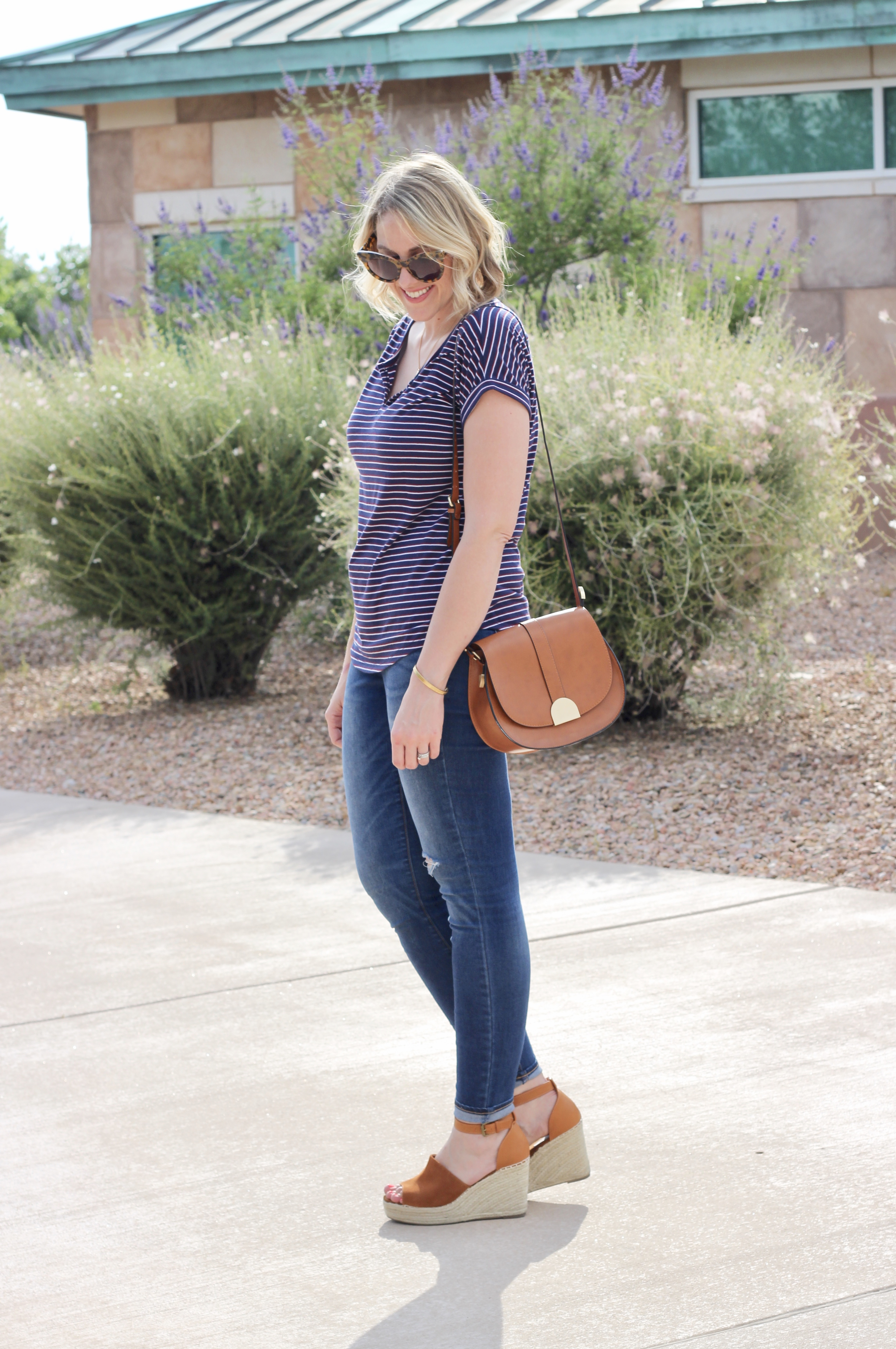 For some, a weekday uniform consists of dresses, dressy tops, or some other type of business casual outfit. I, on the other hand, am lucky enough to pretty much be able to wear some version of jeans and a t-shirt 7 days a week. I don't talk a lot about my full time job on my blog or social media, but essentially I am a contractor in the mental health field. Don't worry, I'm not rocking jogger pants and flip flops, but you can definitely find me wearing comfortable basics. I should probably work for or be some kind of Old Navy spokesperson at this point. I don't think a day goes by that I am not wearing something from there. I've said it a million times, but I basically live in their Rockstar jeans and have a pair in almost every wash/color.
I don't want to spend all of my time on today's post talking about my outfit because let's be real, it's fairly #basic. I do want to talk to you all a little bit about an exciting new online lifestyle/media brand that Megan from The Fashionista Momma and I have created. Live Plentiful will be a one stop shop to find everything you need from beauty and fashion inspiration to recipes, DIY, and home decor. We are planning to launch in August, but in the meantime you can join our Facebook group to stay up to date.
We would also love for you to join us on Instagram by utilizing the hashtag #liveplentiful in all of your posts for a chance to be featured on our feed. There are a few other specific hashtags we have created, which include: #theweeklystyleedit for all things related to fashion and style, #theweeklyhomeedit for home decor posts, and #theweeklytraveledit for all things travel related! Once a week we will choose posts to feature from the associated hashtag, which will also be included in a monthly round up post on the Live Plentiful site. I am so excited about this new adventure, and hope you will come along for the ride!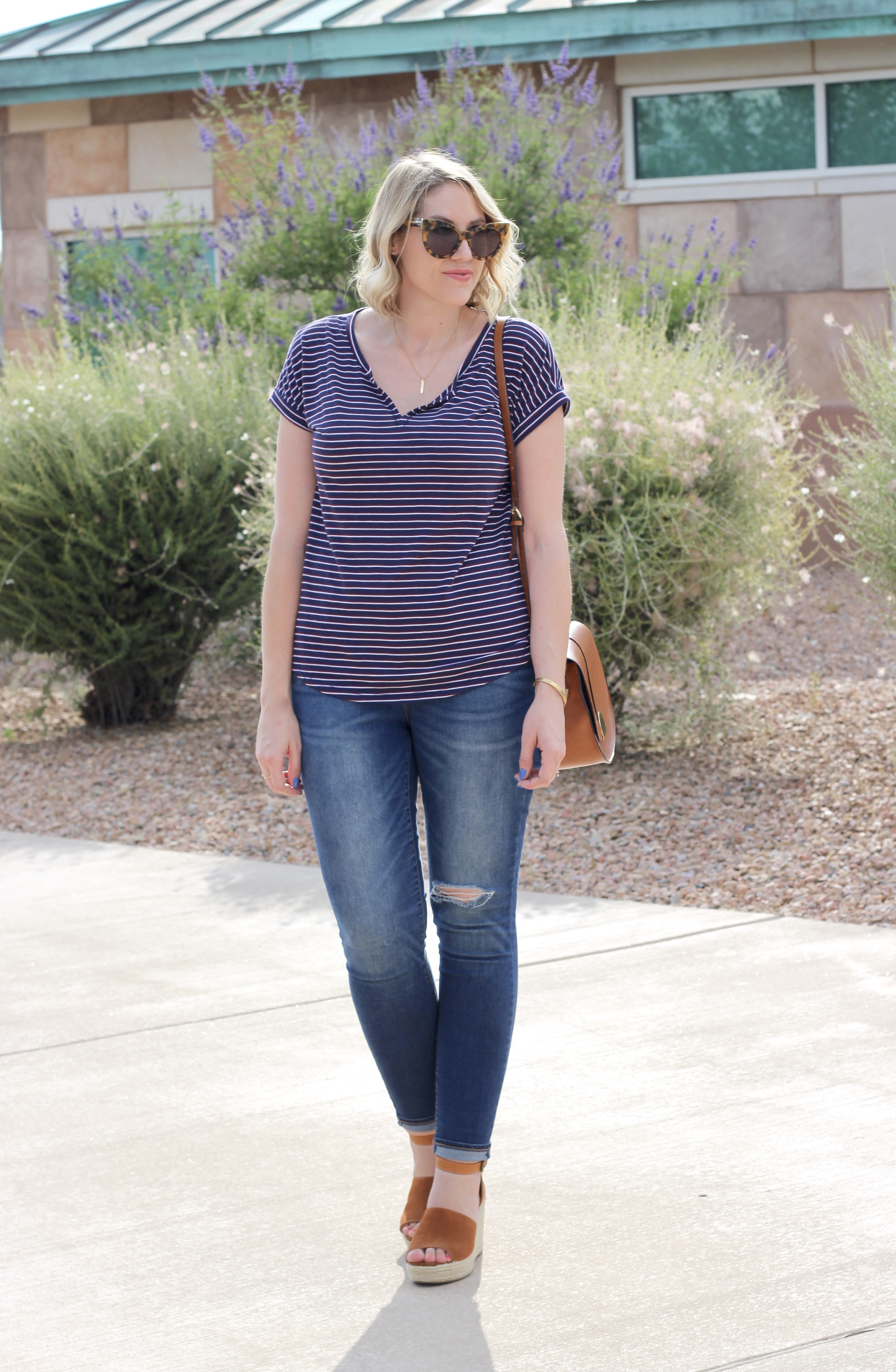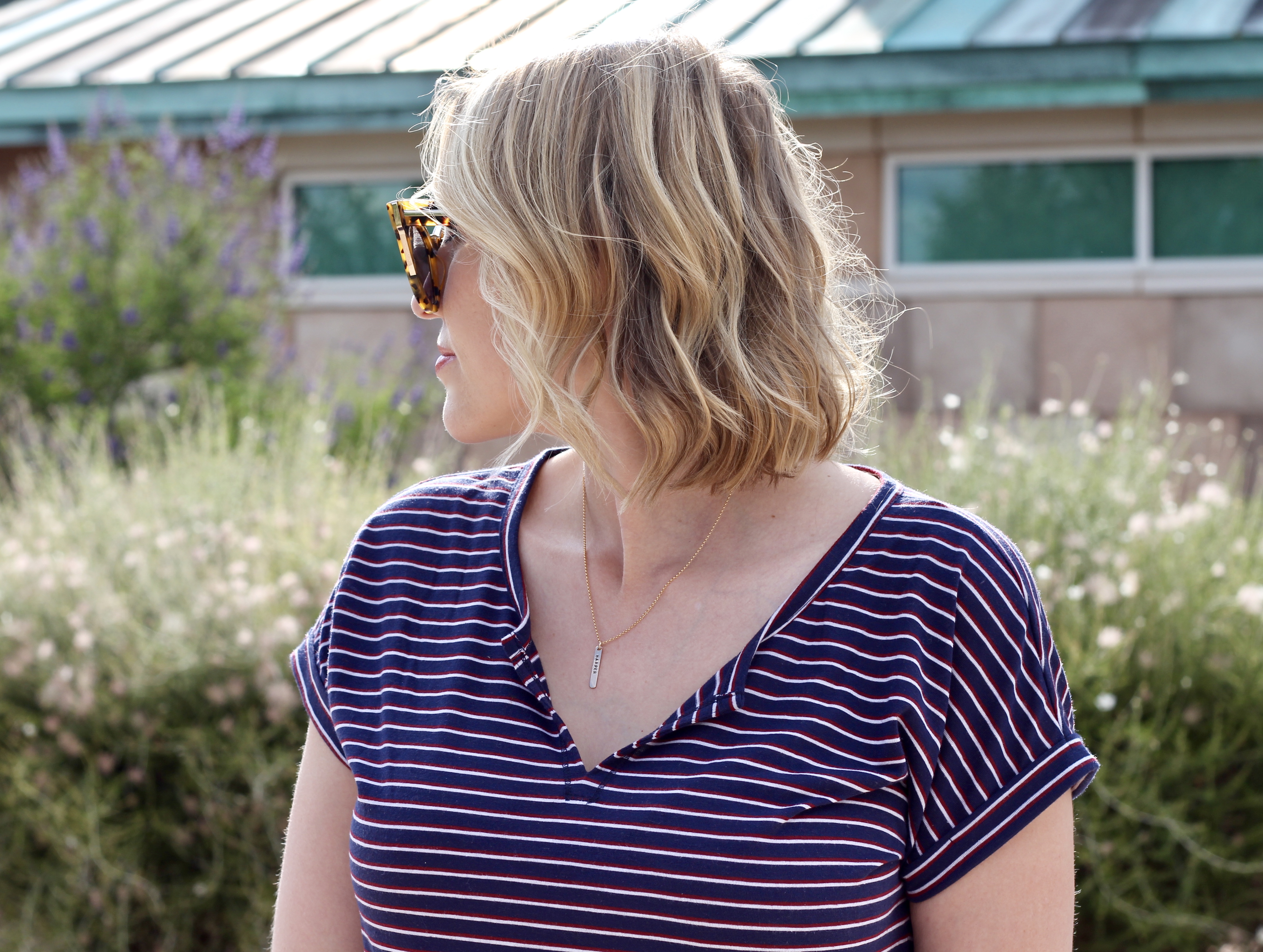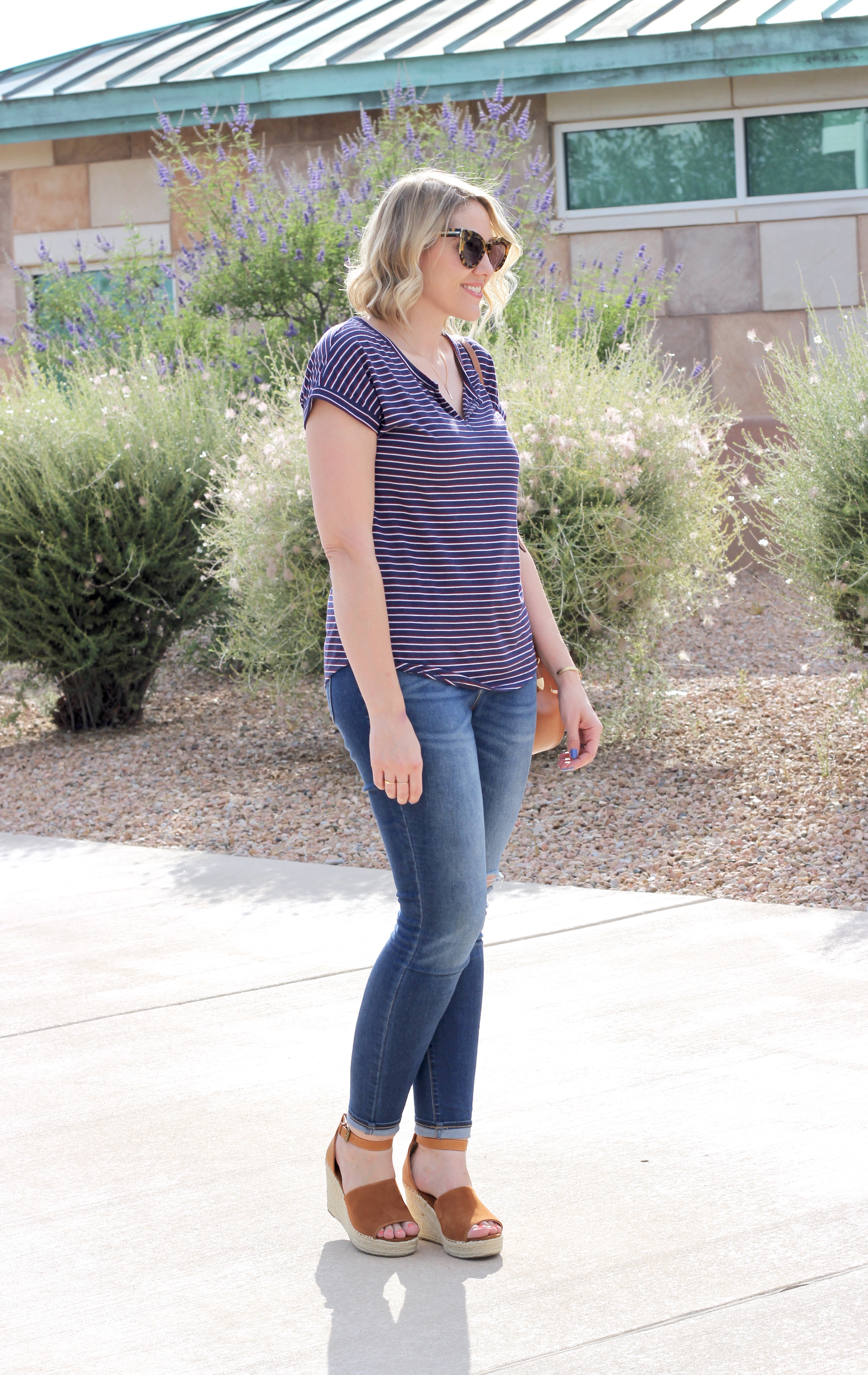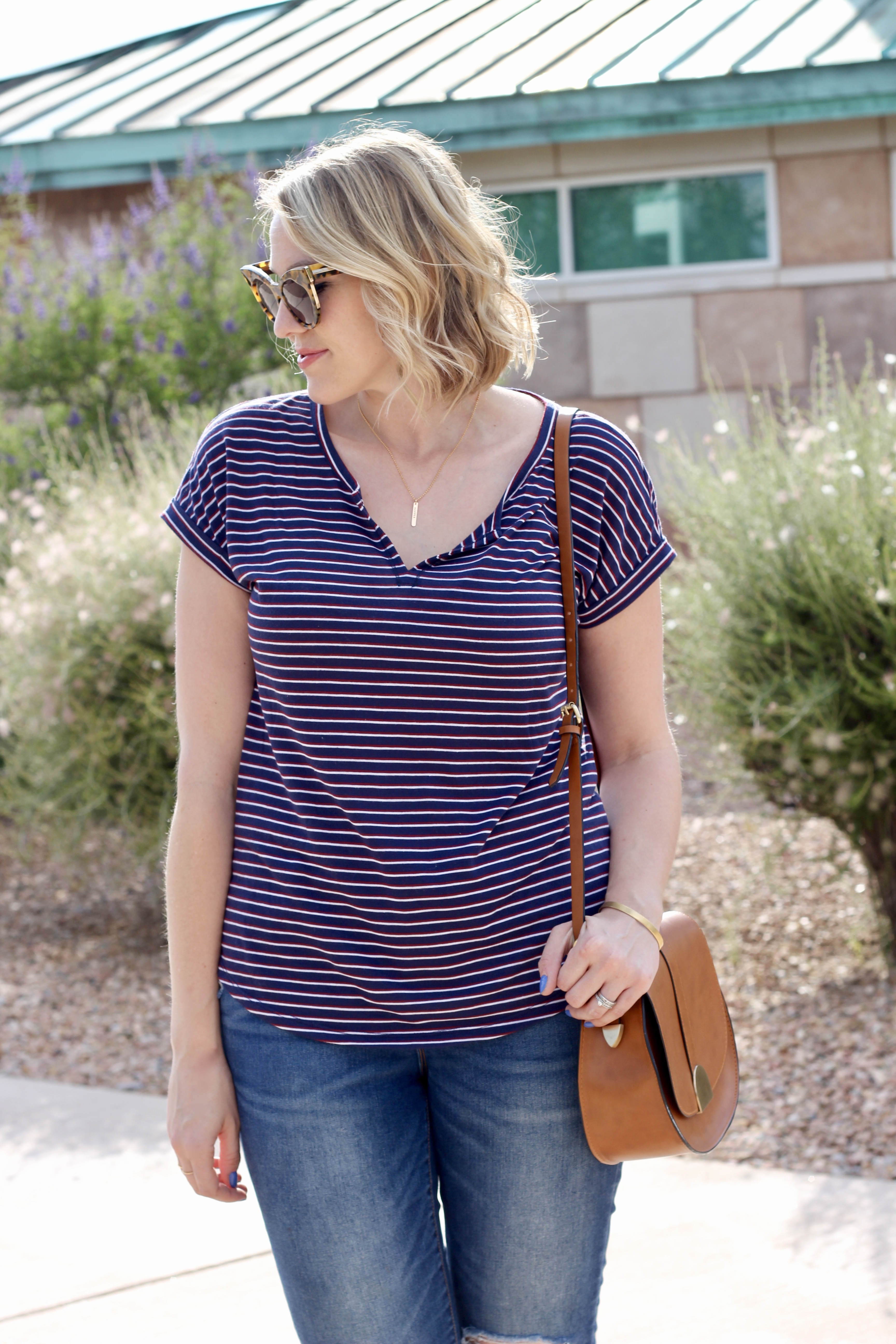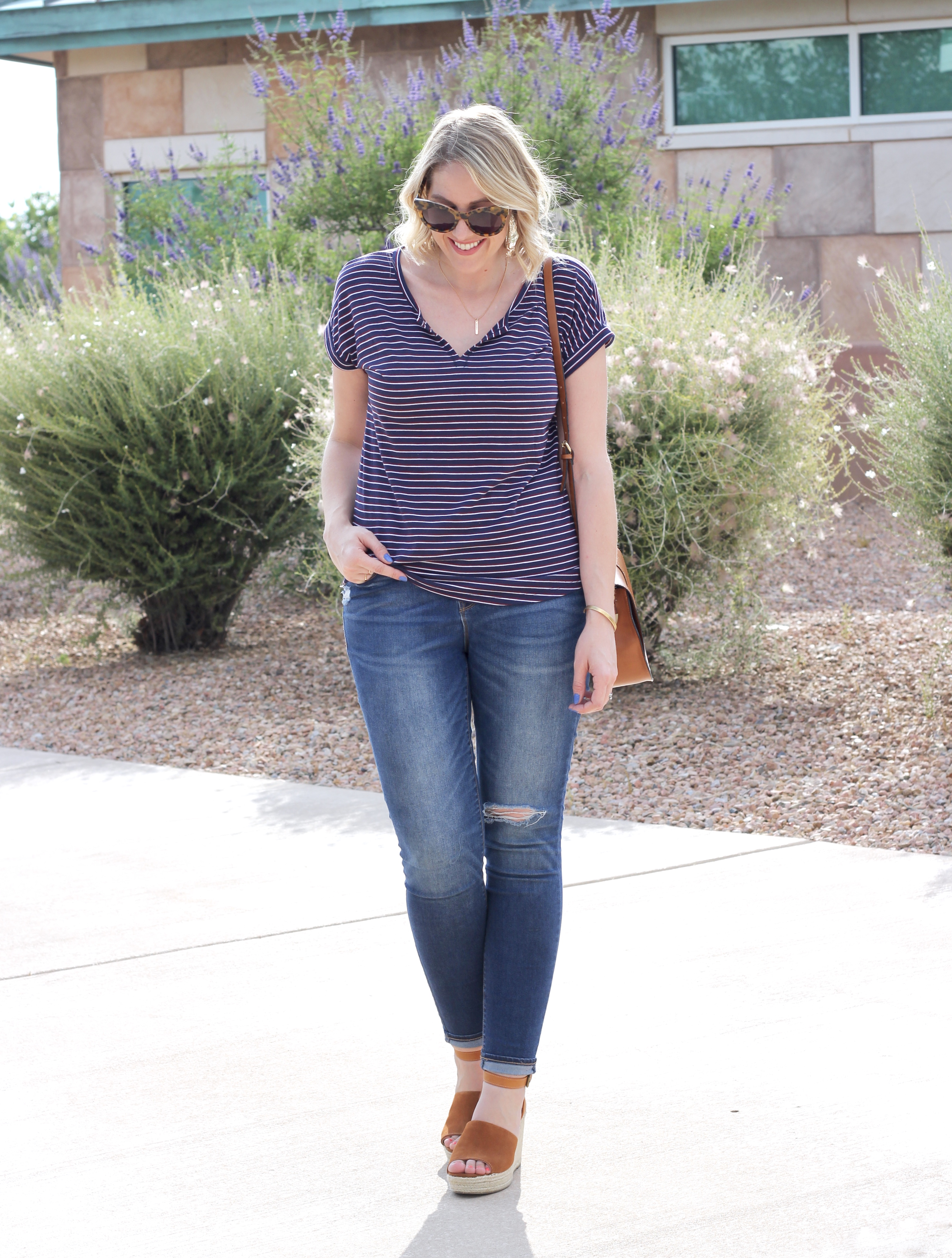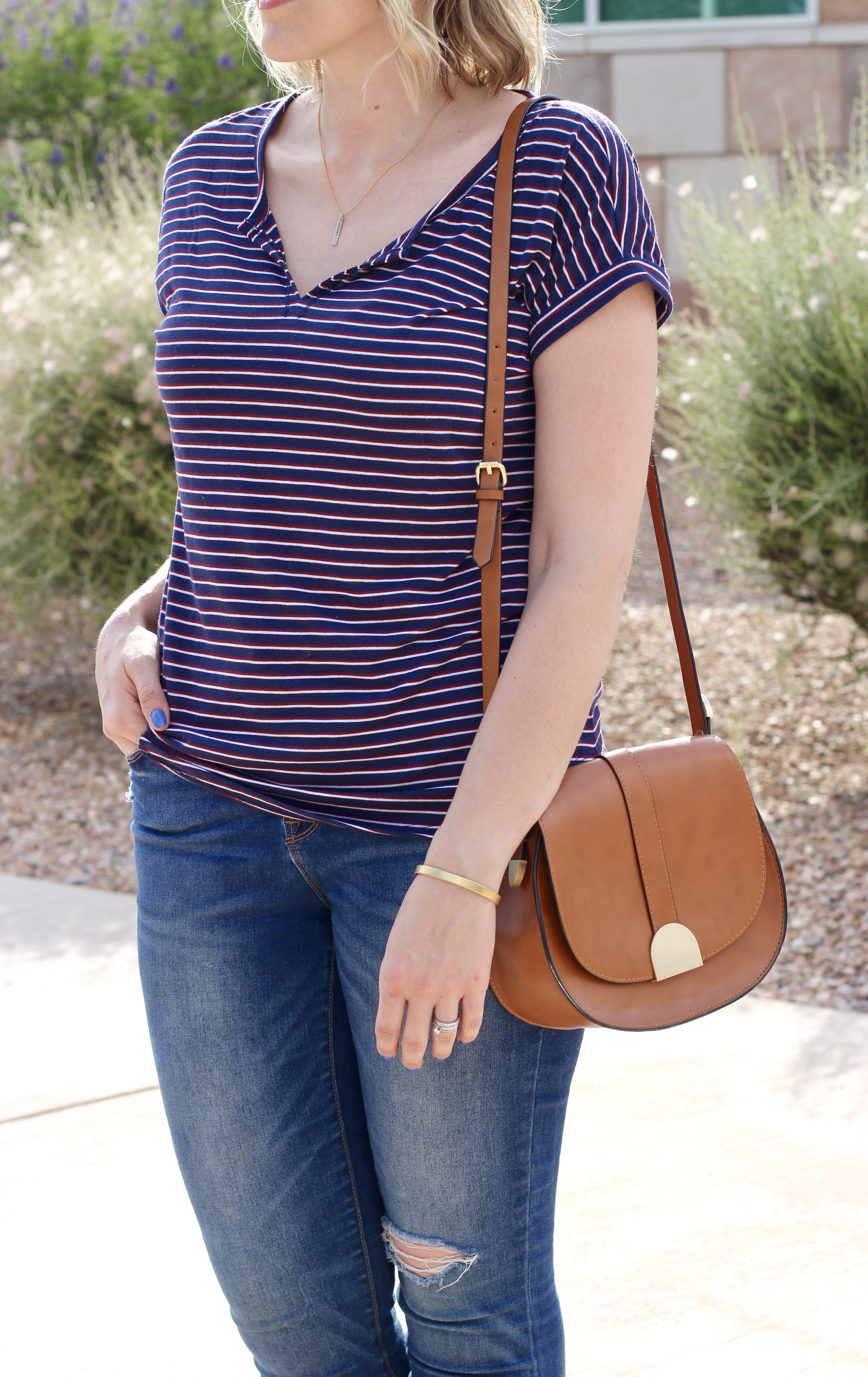 Wearing:
Old Navy Relaxed Tee (only $12!)
Steve Madden Wedges (under $60 and now in rose gold!)
Zara Purse (old, cute option here)
Karen Walker Sunglasses (similar pair here)
Personalized Charm Necklace c/o Jessie Girl Jewelry
Personalized Cuff c/o Jessie Girl Jewelry
Shop the Post: