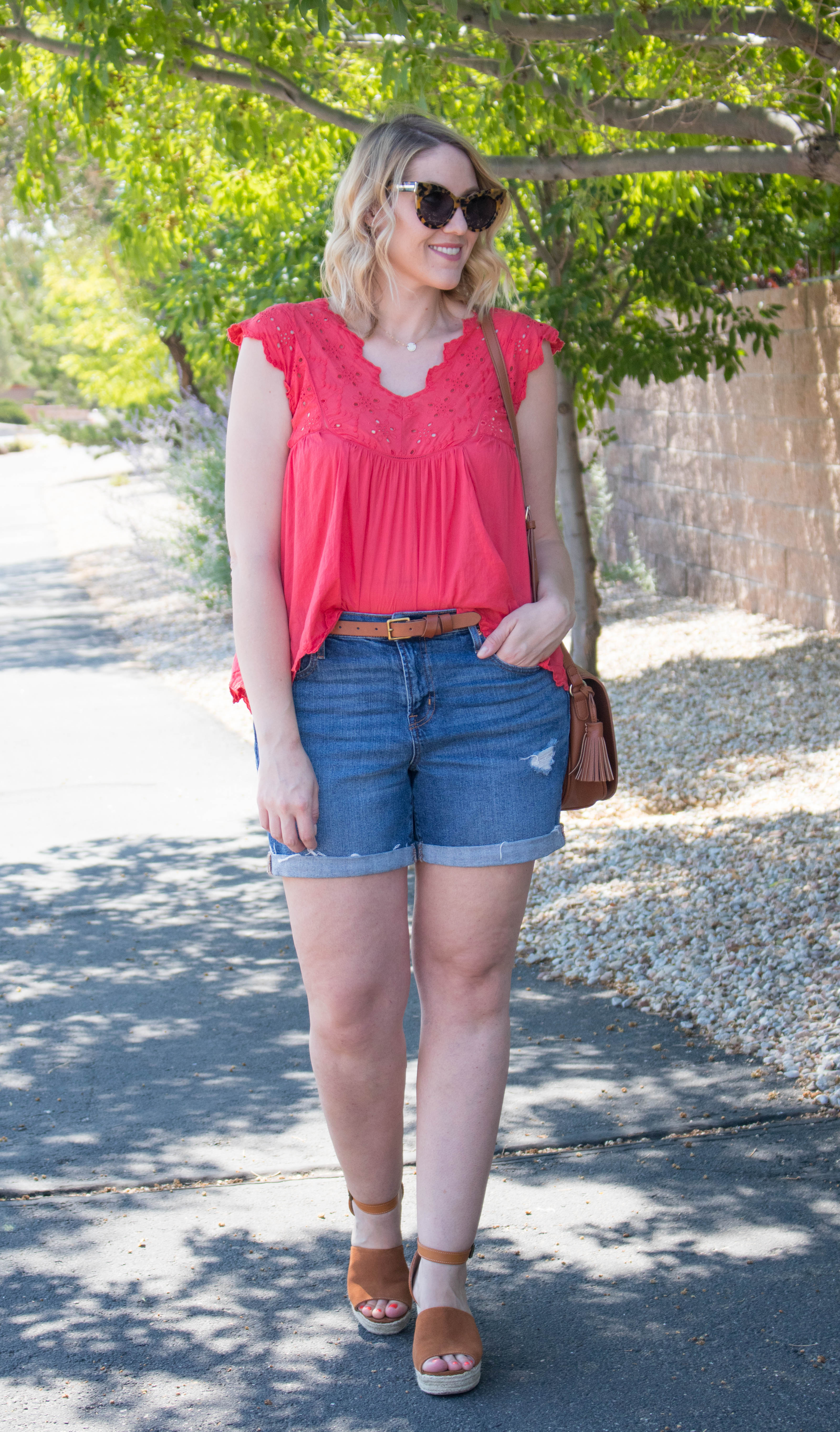 Oh shorts… one of my least favorite pieces of clothing ever. This is only the second time I have ever shared myself in a pair of shorts on Middle of Somewhere. Why do I dislike shorts so much you may be wondering (0r not). As a tall girl with thicker legs, finding shorts can be nearly impossible. They're always way too short for me and tend to hug my thighs in all of the most unflattering ways. If you've been a reader for awhile, you also know that my legs are probably my least favorite body part. I'm not trying to sound negative, but rather be honest because hey, we all have body parts we would rather conceal!
When summer began, I decided it was time to find a pair of shorts that I actually felt good in. This was no easy feat! It is just way too hot here some days that hiding behind my jeans is not an option. I spent so much time Googling variations of the "best shorts for tall girls" without much luck. Then I decided to stick with what I know and I searched around online at Gap. I love Gap for so many reasons, especially because they offer tall lengths in most of their jeans/shorts/pants. The shorts I'm wearing today have 5.5″ inseam (an extra 0.5″ because I ordered them in tall). I also went up one size to make sure they were a little looser on my legs, which is way to go if you have thicker thighs!
If you're looking for a cute pair of black shorts, be sure to head over to Megan's post to see how she styled a pair today. We would also love for you to join us for The Weekly Style Edit link up at the end of the post. Bonus points if you want to share your shorts outfits with us!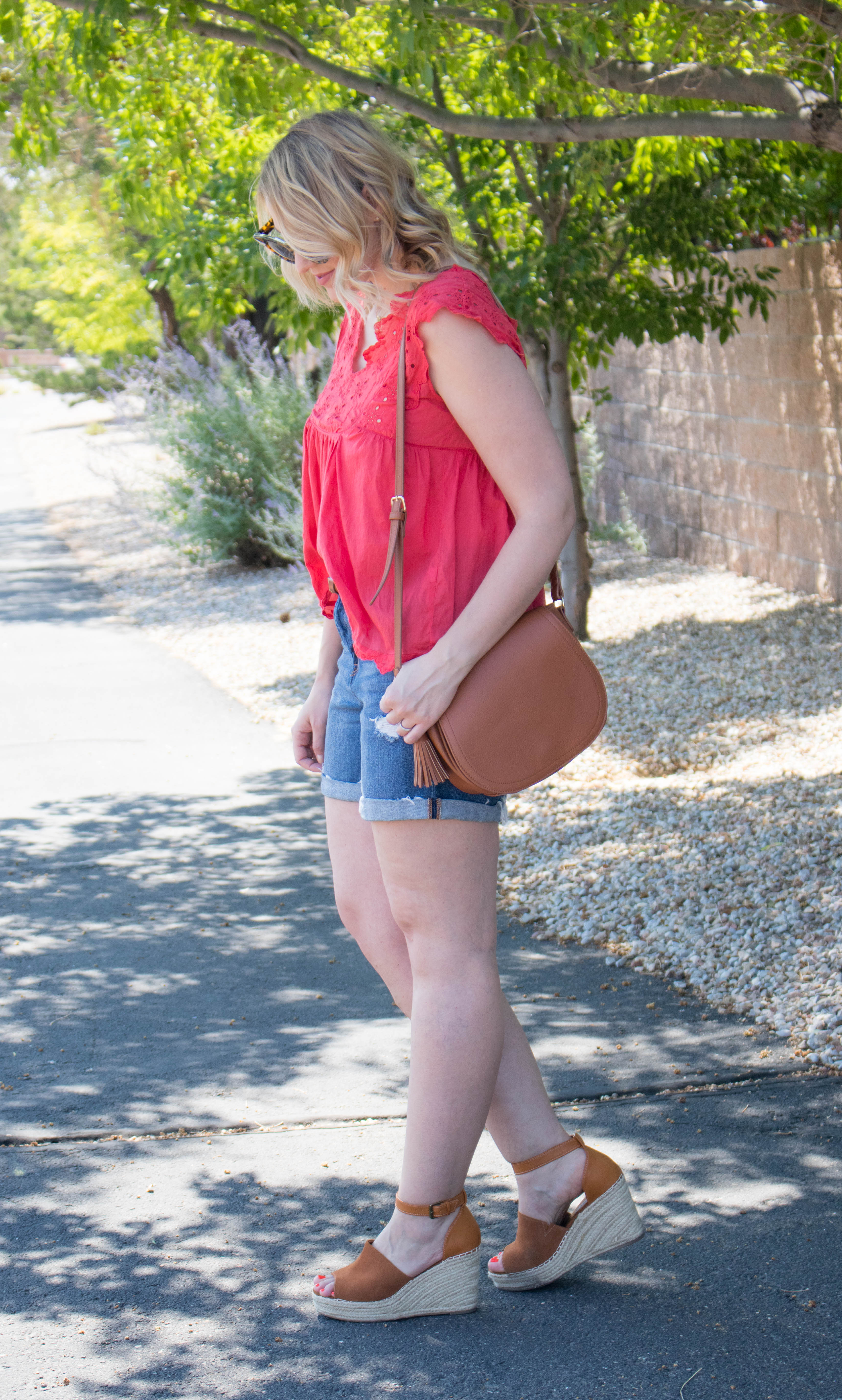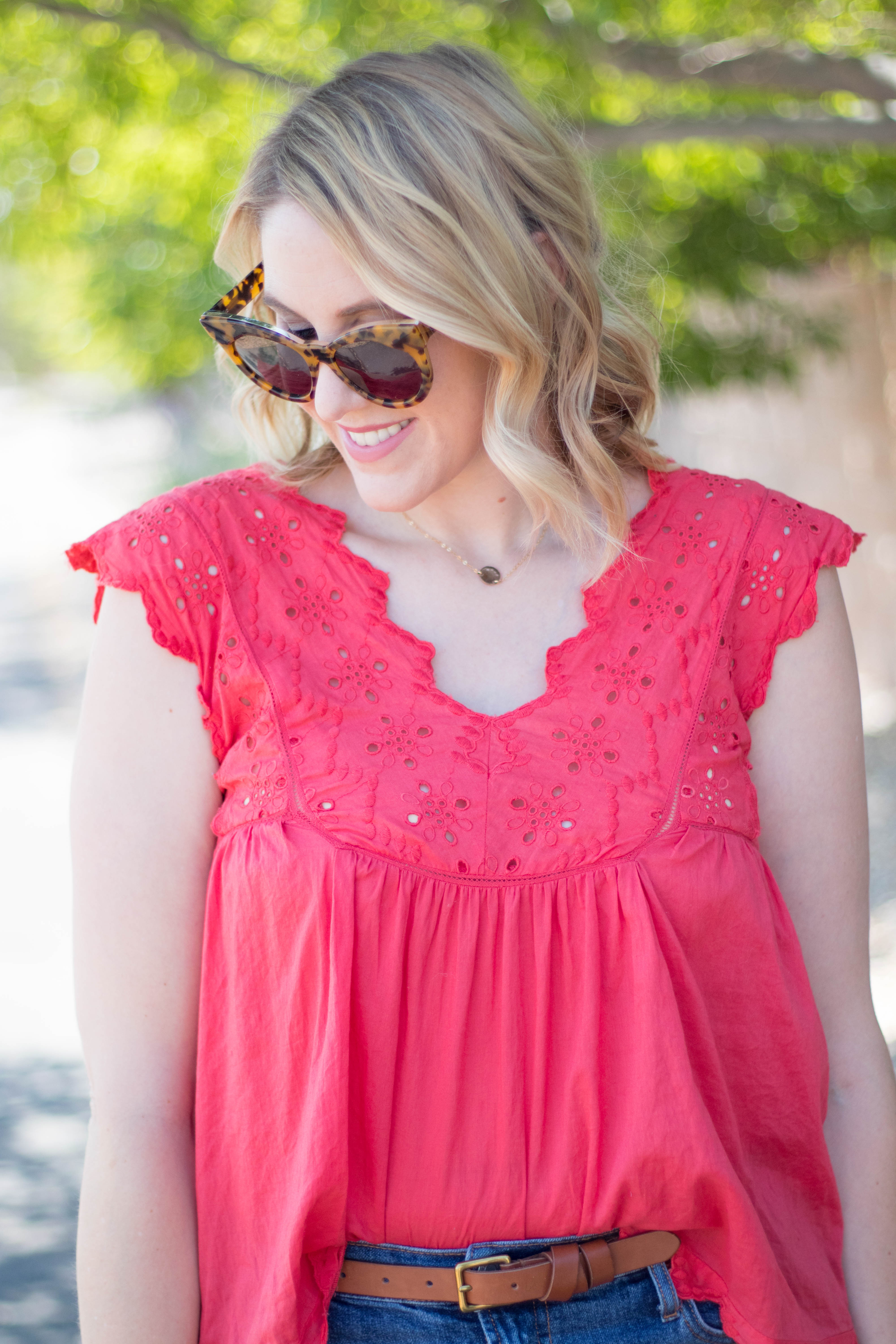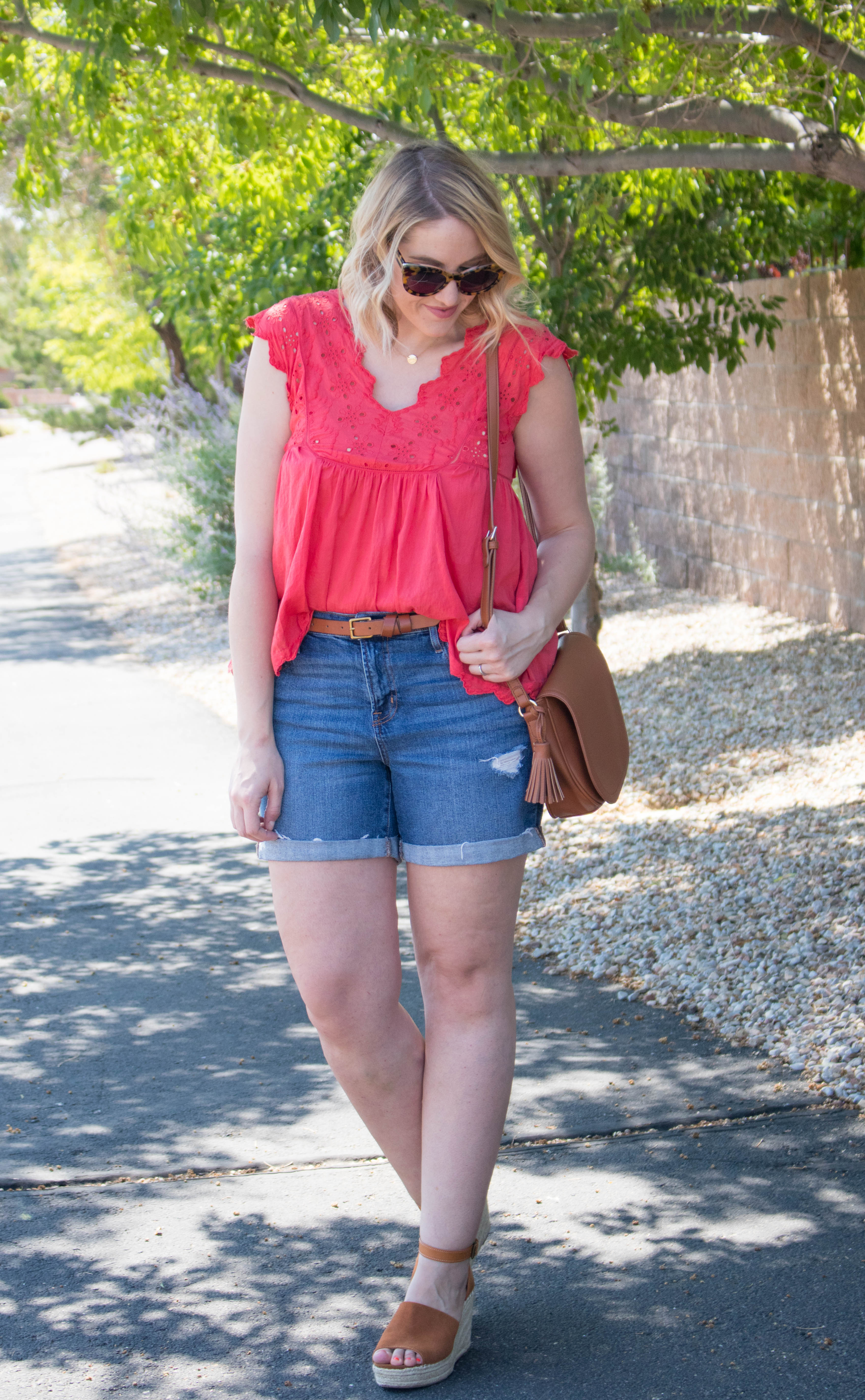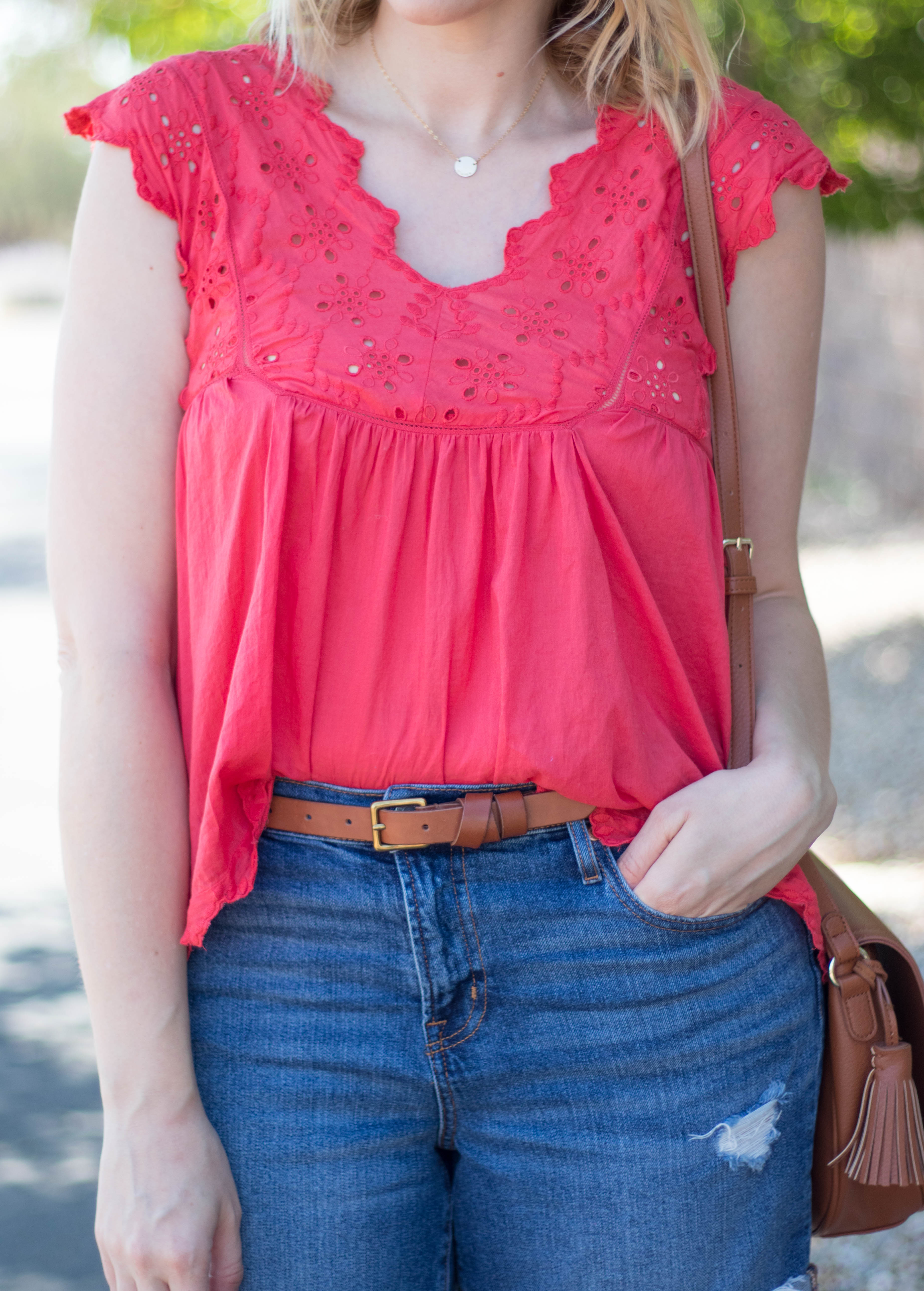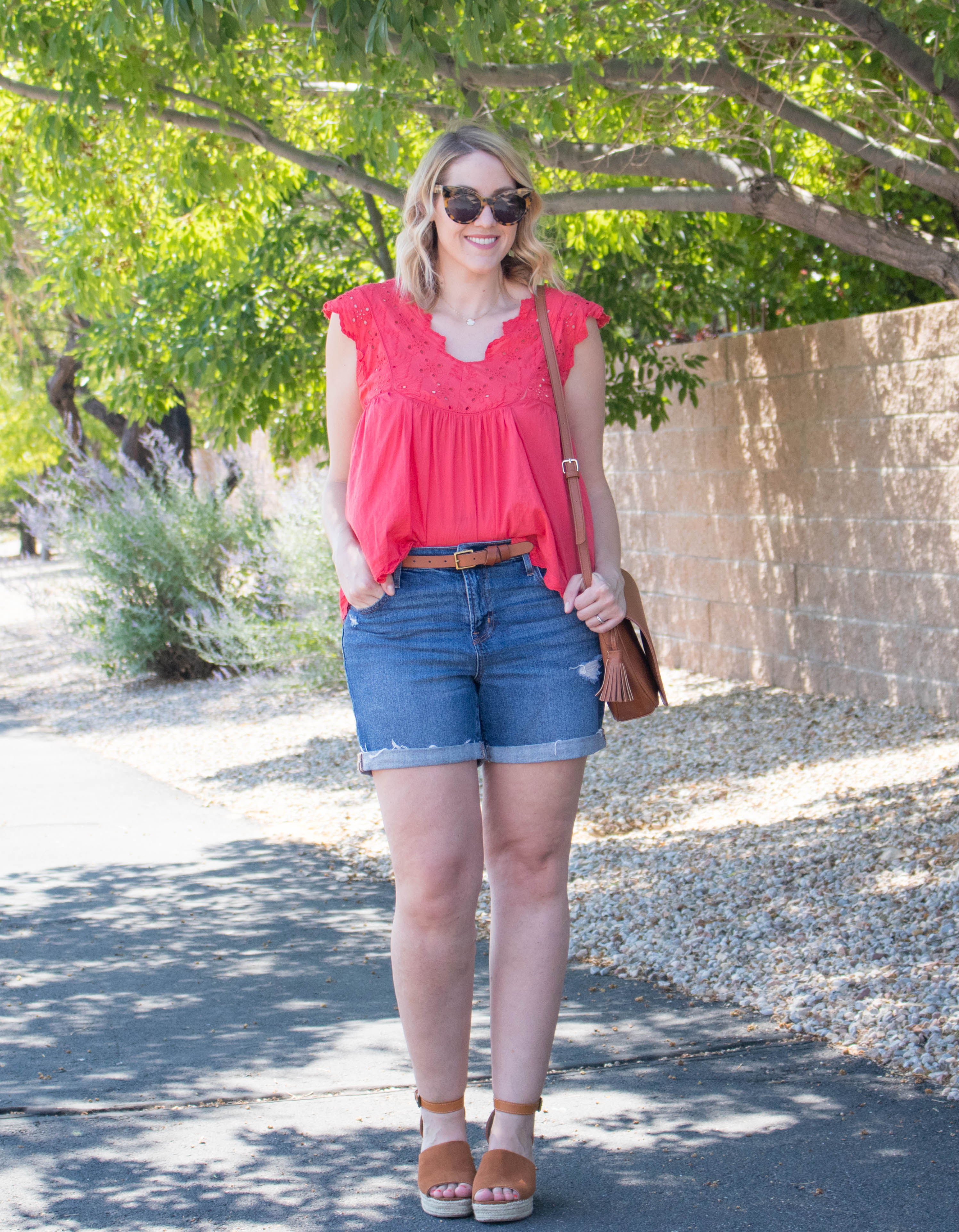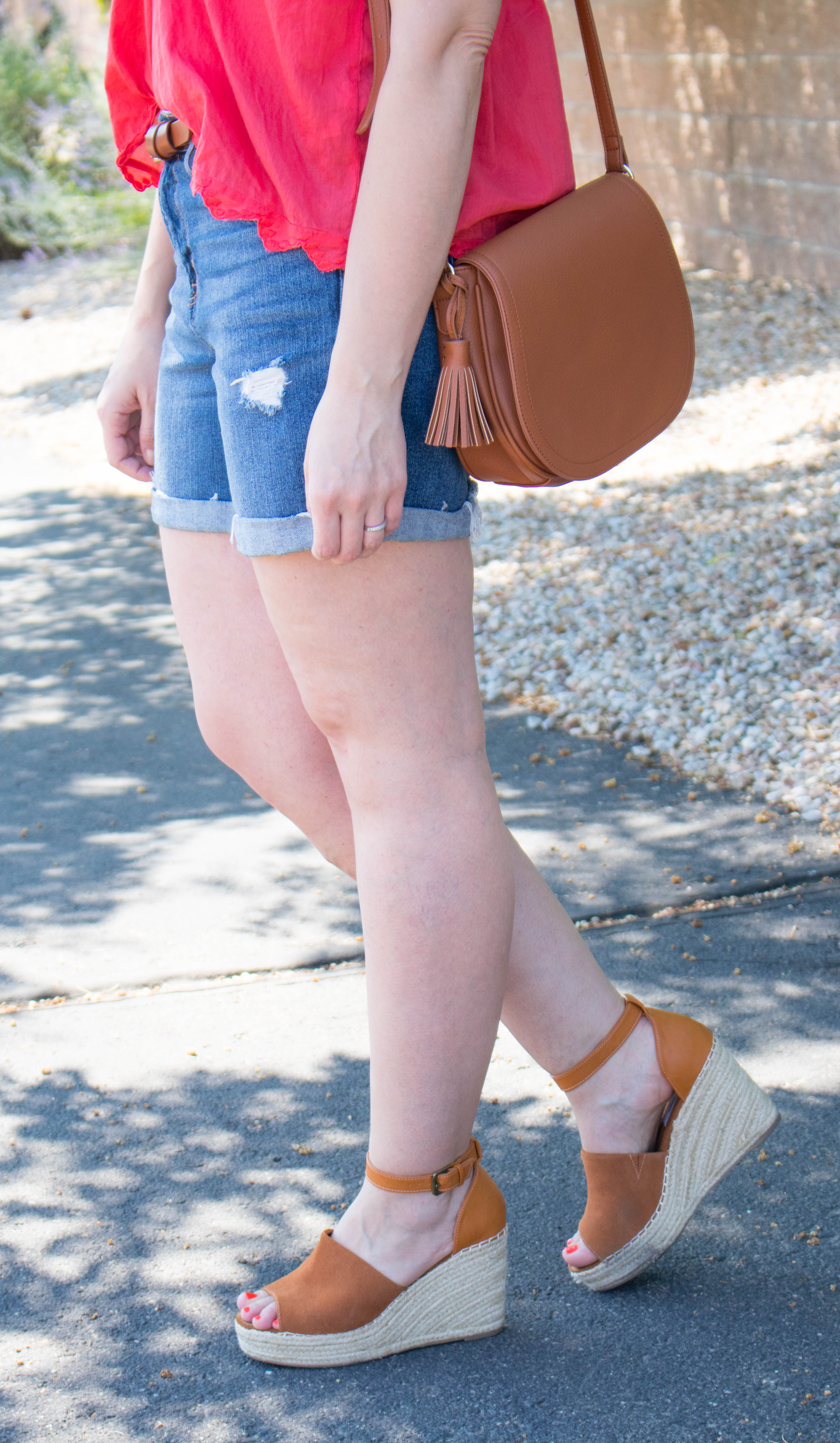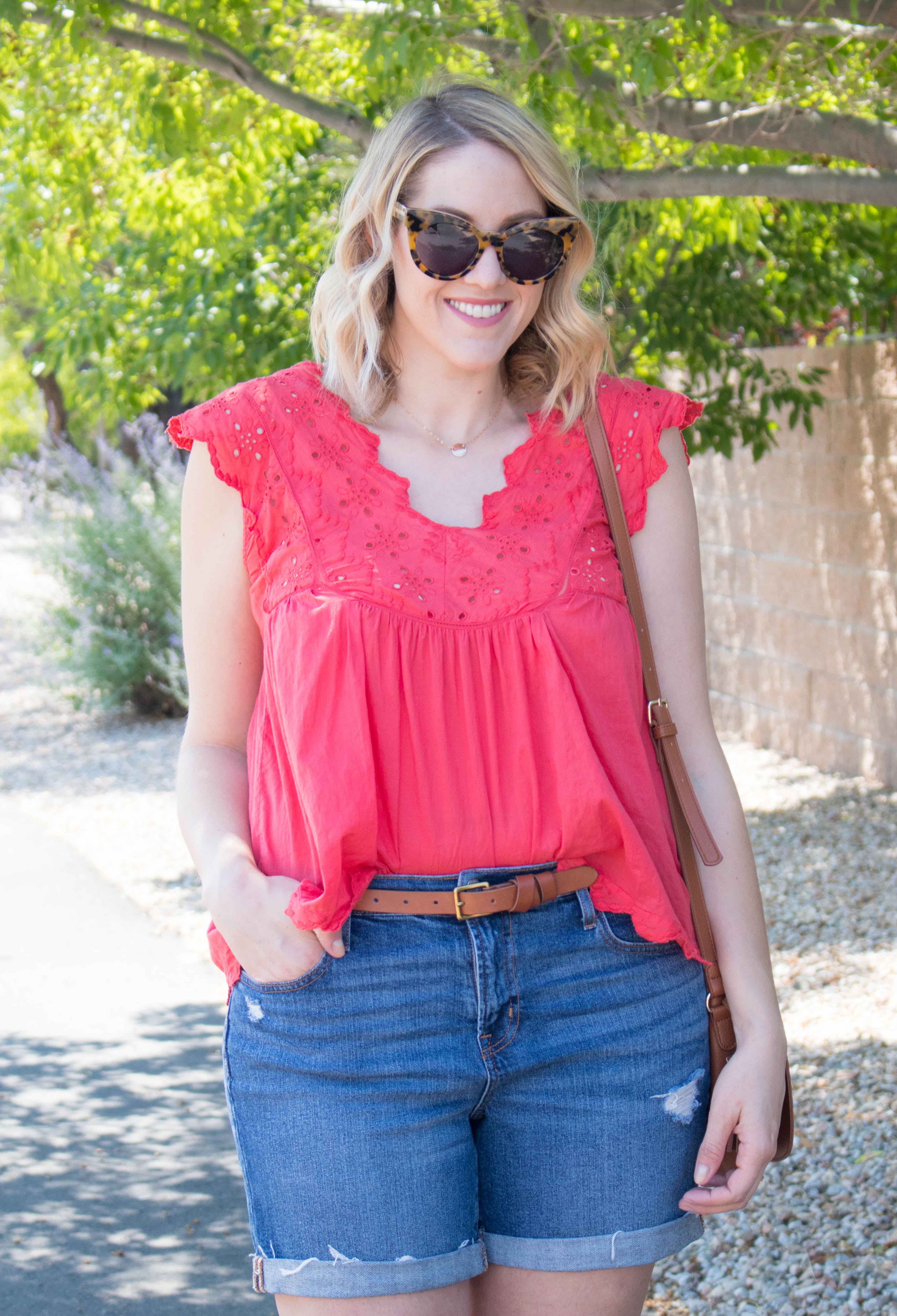 Wearing:
Lucky Brand Eyelet Top c/o Macy's (on sale for under $40!)
Steve Madden Wedges (old, but identical pair here)
Old Navy Bag (old, linked a few options below)
Shop the Post: