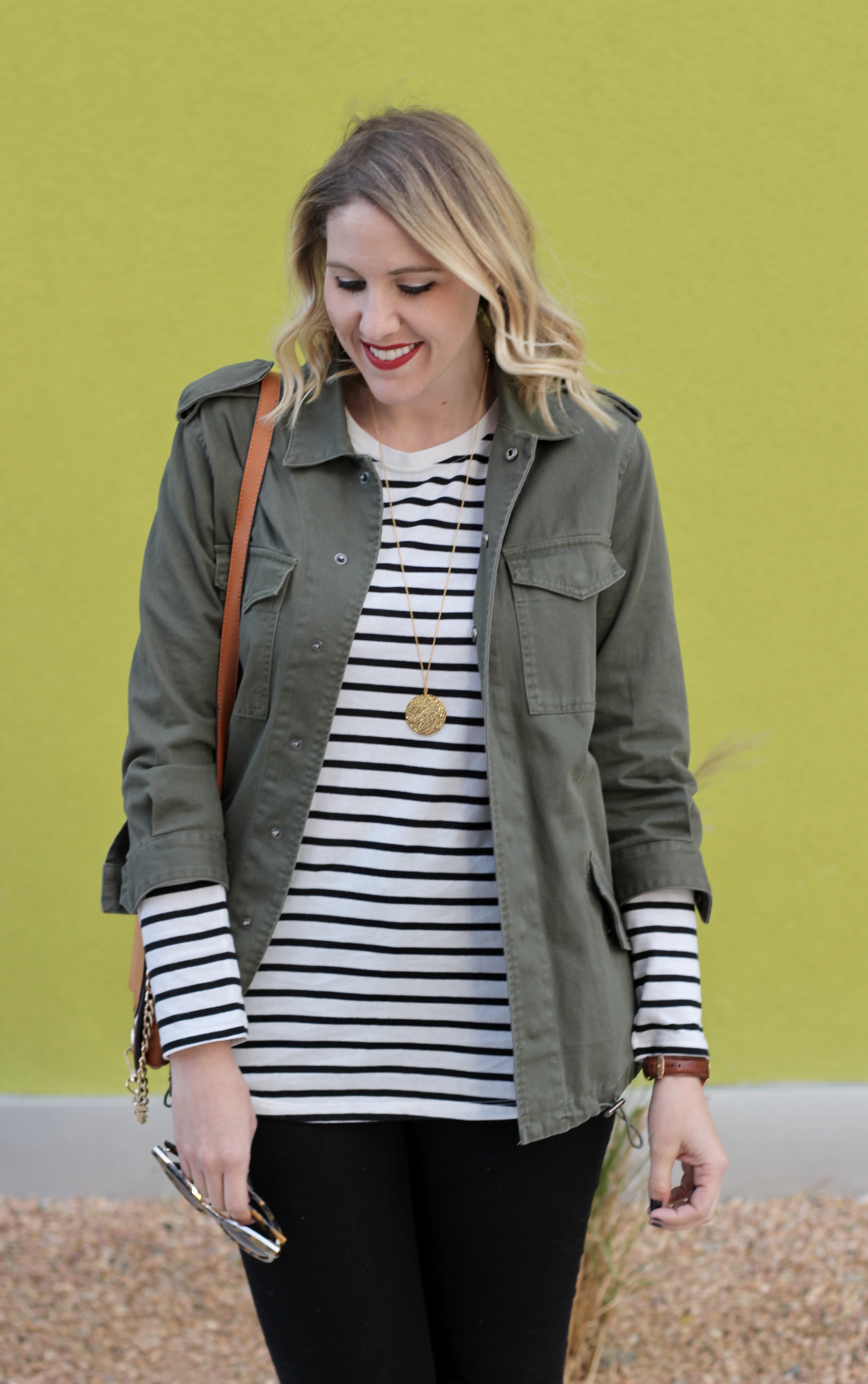 Can you guys believe that in exactly two weeks it will be September? This year seriously needs to slow down! The fact that I've been starting to prepare my fall wardrobe is crazy to me, but I can already tell that fall is just around the corner. The days have seemed shorter, and it's been slightly chilly already in the mornings when I wake up. Today I wanted to share with you my top 8 essential items that I can't live without for fall. These all help with the transition from summer to fall, especially my #1 piece…
8 Essentials Every Girl Needs For Fall
 1. 
Utility jacket
 – An absolute closet staple of mine! I love that this one also comes in camo.
2. 
Saddle bag
 – This bag is a total wish list item of mine! I love the idea of a suede bag for fall, and you can never go wrong with a saddle bag.
3. 
Bell sleeve shift dress
 – This dress is under $50 and comes in a ton of prints/solid shades. It would be perfect to wear alone with a pair of ankle booties, or over a pair of leggings with some riding boots on a colder day.
4. 
Cutout booties
 – I am a sucker for a good pair of ankle boots, and I am loving the cutout details that I am seeing everywhere!
5. 
Oversized sunglasses
 – A new season is the perfect excuse to splurge on a new pair of sunglasses, and this tortoise and rose gold pair totally fit the bill for me.
6. 
Dark nail polish
 – The shade pictured is Essie's 'Smokin' Hot', which is a favorite of mine. I am already starting to itch for darker nails, and it's not even September yet!
7. 
But First Coffee mug
 – Cooler temperatures = warmer drinks, amiright? I am usually an iced coffee girl, but as soon as there is a chill in the air, I'm all about a hot cup of coffee.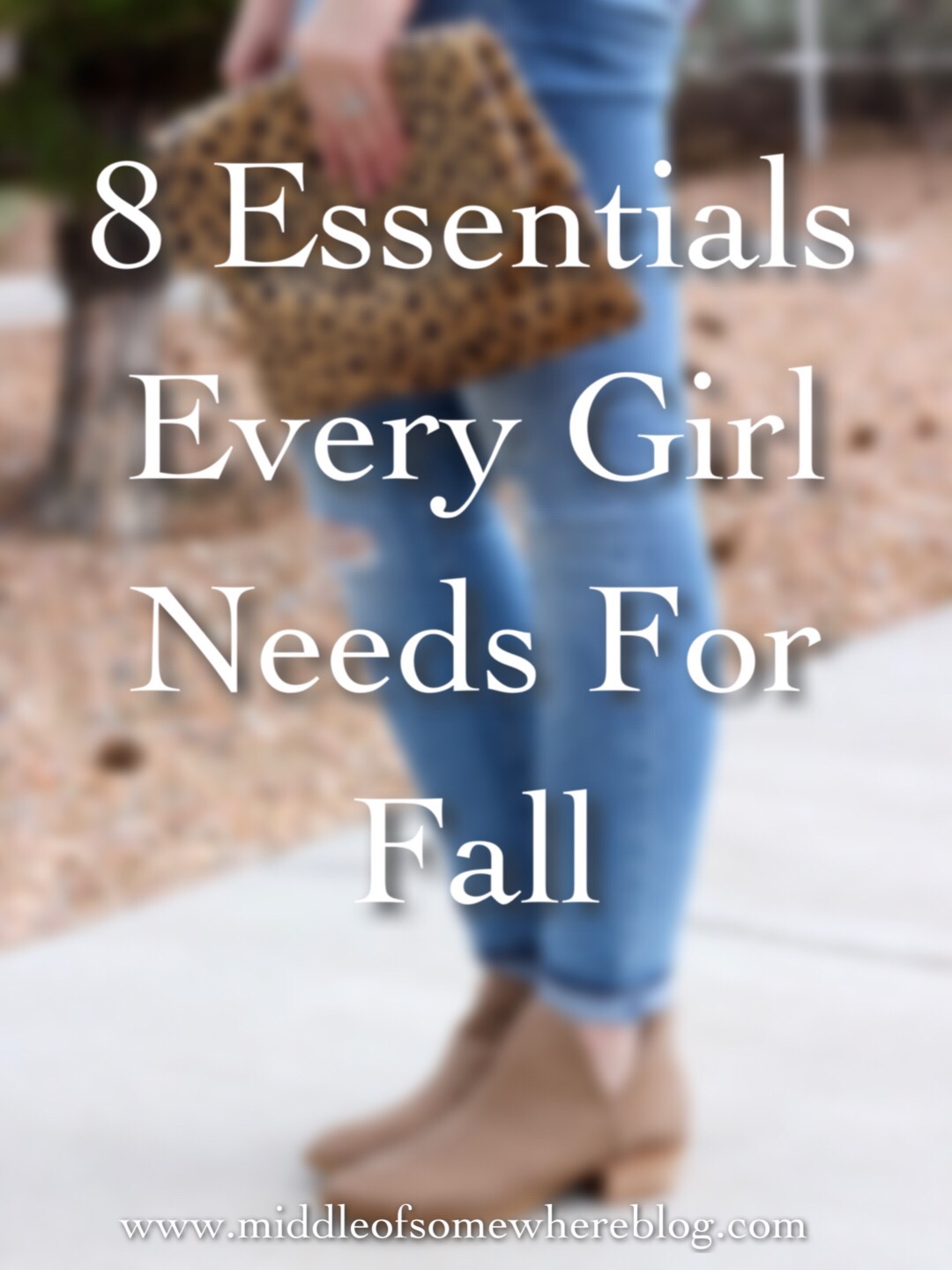 What are some of your essentials for fall?