A huge thank you to Bookroo for sponsoring today's post. All opinions are my own.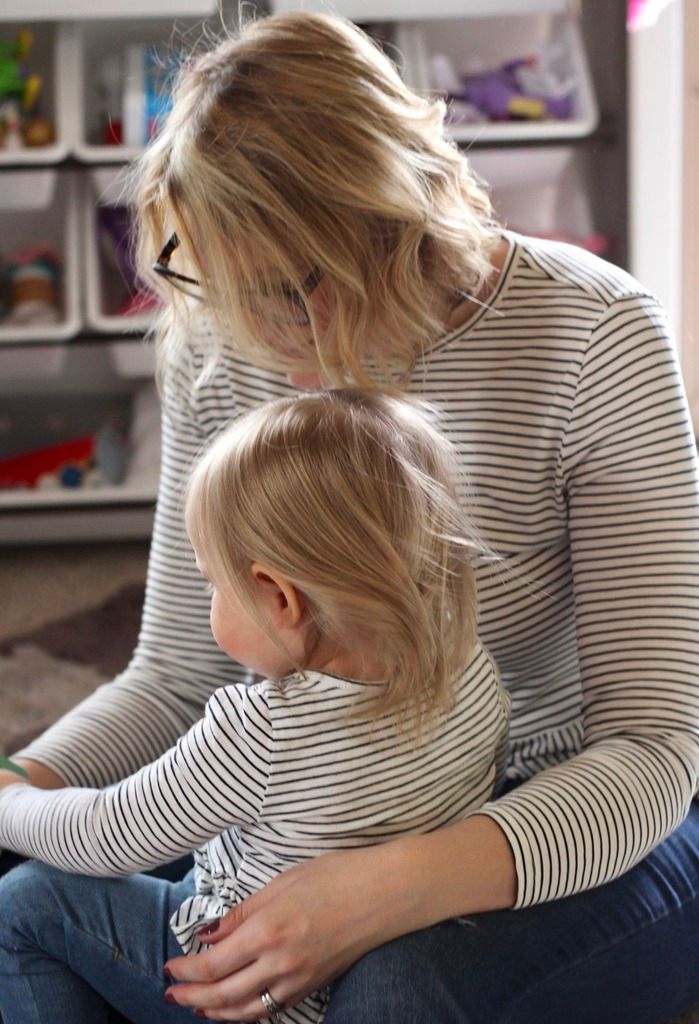 Can you guys believe it's already March 1st? Although this year is already flying by, I am excited to welcome spring! I was browsing through 
Instagram
 the other day and discovered that March is National Reading Month. Although Harper isn't even 2 yet and can't read on her own, I thought this would be the perfect year to start celebrating National Reading Month. I'll be honest, Harper isn't really a sit on your lap and enjoy a few stories in a row type of girl. She is way too active and curious about what's going on around her… I've always referred to her as my little FOMO baby. It's still pretty difficult for her to sit still for an extended period of time, so a lot of the time she will sit for a few pages of a book, and then get up to play before the story is even over. There are a few books that she has always gravitated toward, but the rest of the books we own, which are
a ton
, don't tend to get lot of attention. I recently heard about a monthly children's book subscription service, 
Bookroo
, and was intrigued. I'm a huge fan of subscription services. I mean, who doesn't love a nice surprise package in the mail? After learning more about it,  I thought it might be perfect for Harper – receiving 3 new books each month, each individually wrapped like a present. You can choose to receive either three board books, which are appropriate for ages 0-3, or two picture books, perfect for ages 2-6. I went ahead and decided to get the board books, as they are shorter and more likely to keep Harper's attention. She had so much fun unwrapping the books, and I completely think that aspect added to the appeal! The books we received were darling and were ones I had never seen before. Harper just loved the interactive book 
I Can Play
, and my favorite is 
Little Pea
. Each book kept her attention, and we were actually able to make it through two in one sitting, which was a total victory! I can't wait to see what our March box has in store for us! If you're interested in trying out Bookroo, you can use the code
MIDDLEOFSOME
to get 15% off your first order.
Have you heard of Bookroo before? What are your thoughts on this subscription box for kids?