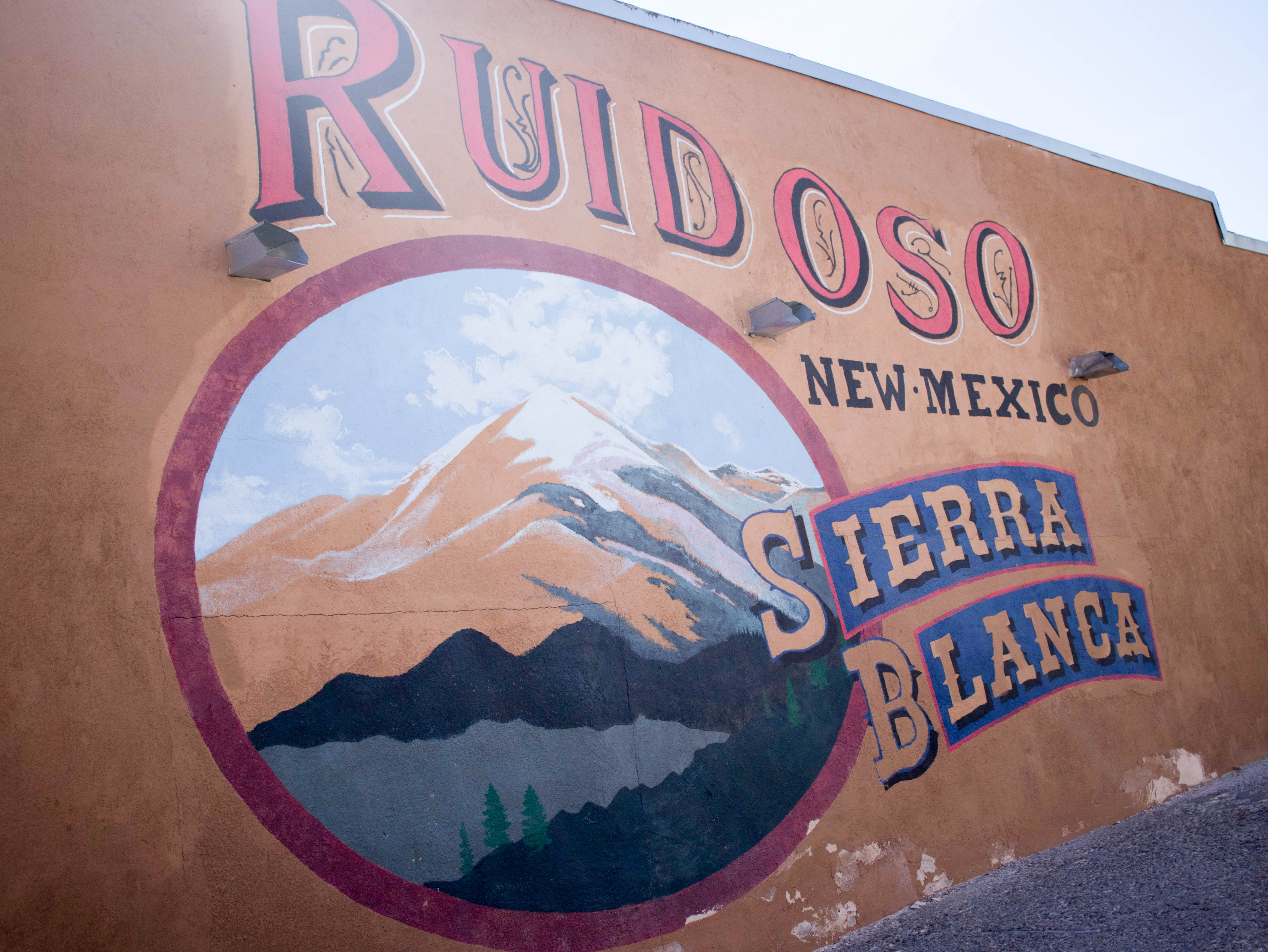 A huge thank you to Discover Ruidoso for hosting us for the weekend! All thoughts and opinions are my own.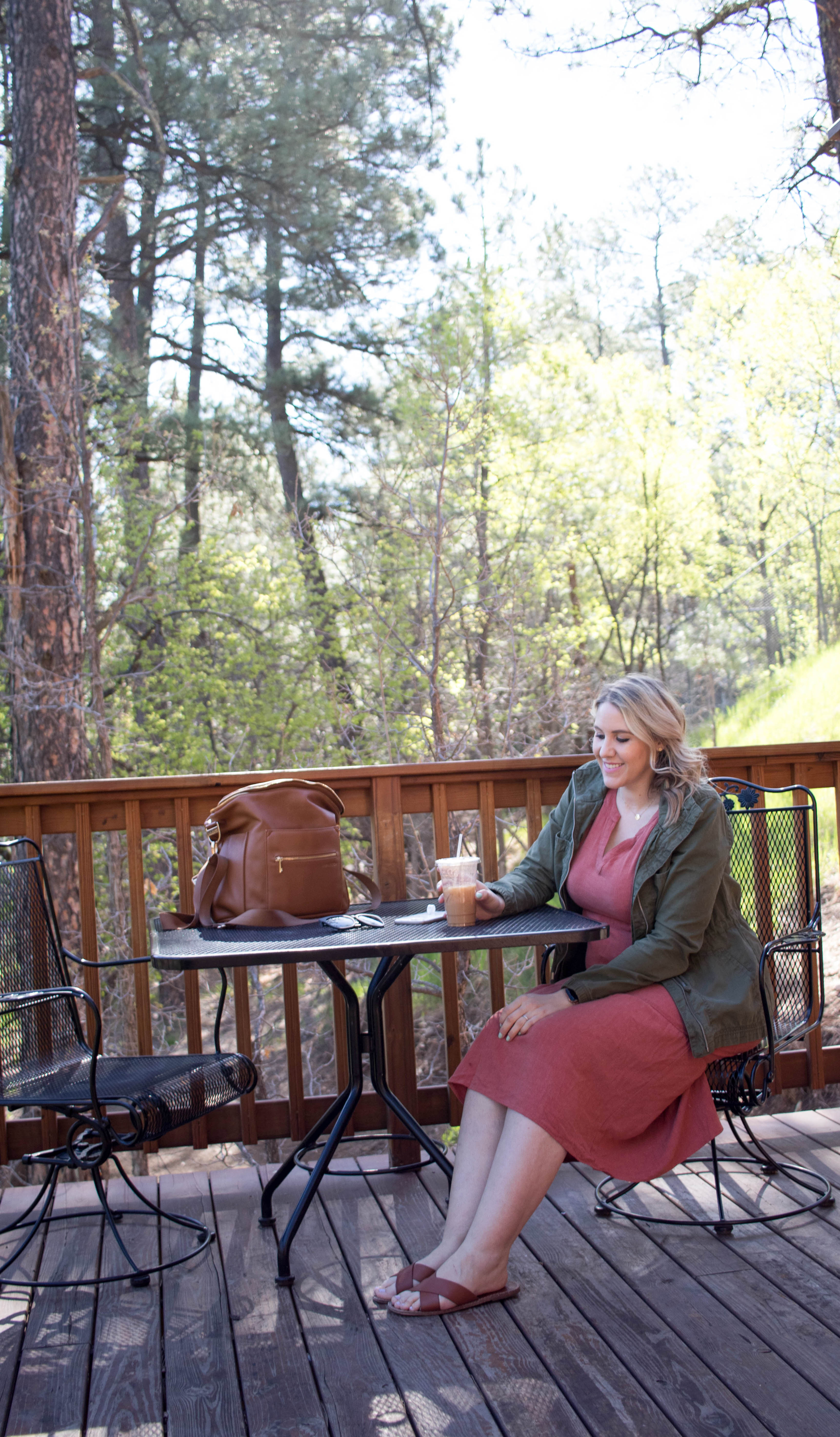 A few weeks ago my family and I spent a weekend in Ruidoso, New Mexico and had the best time. We had gone about two years ago for a little weekend getaway, and loved it! When we were invited back for a few days we couldn't wait to make a return trip. Ruidoso is only about 3.5 hours away from Albuquerque, making it the perfect little mountain town to explore for a few days. We went up on a Friday afternoon and returned home on Sunday afternoon. Even though the turnaround was quick, we were able to fit in a ton of activities (and food!). You may have seen most of the trip on my Instagram stories, and they are still saved on my highlights if you want to check it out!
Where to Stay in Ruidoso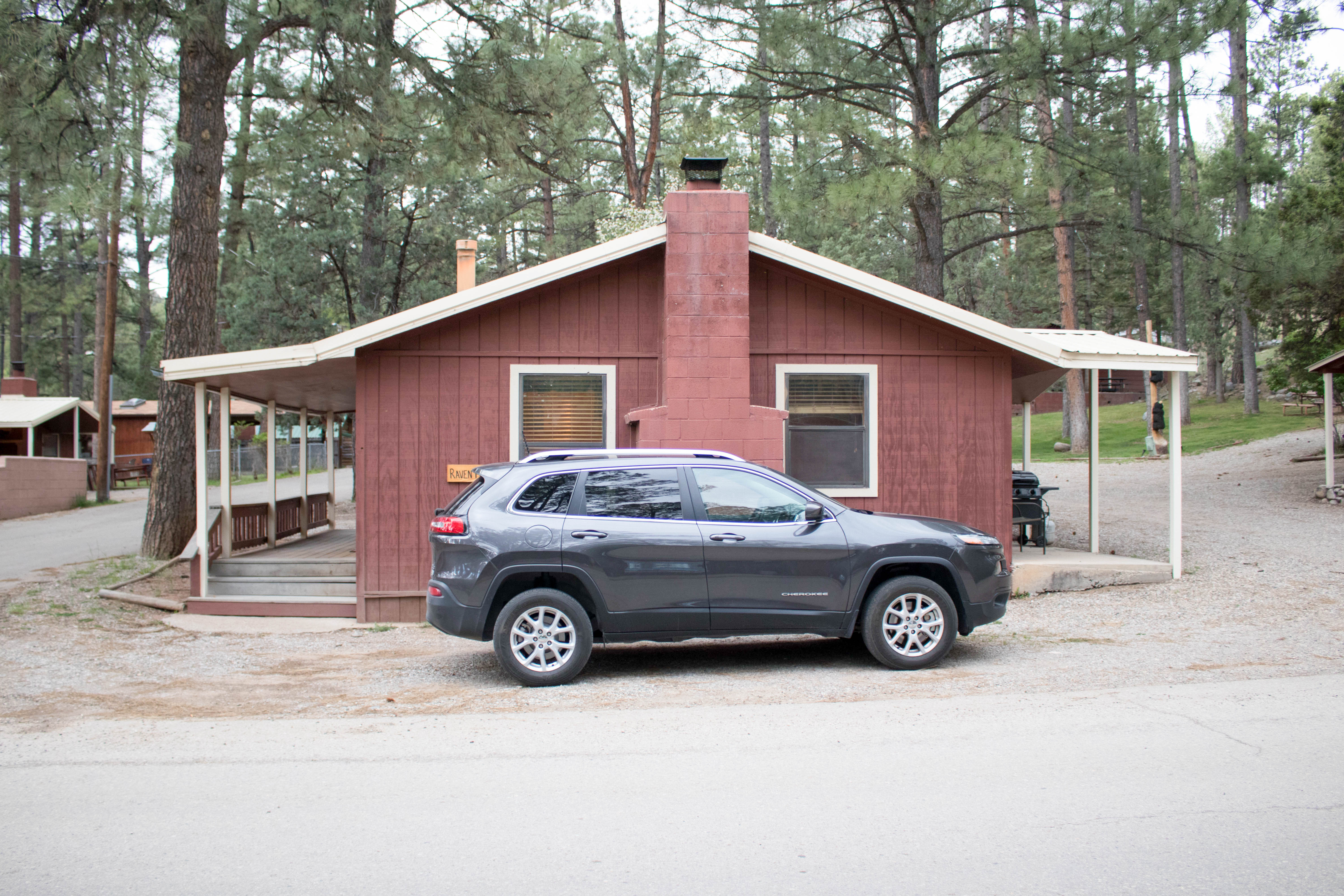 For the weekend we stayed in the cutest little cabin thanks to Upper Canyon Inn & Cabins. We stayed in the Raven Cabin, which was perfect for the three of us (and our dog!). The cabin featured a king size bed and a gorgeous whirlpool tub. Harper couldn't get enough of the tub, and couldn't wait for bath time each night to use it. Even though we didn't cook at the cabin during this trip, we also had a full kitchen available to us. We did take advantage of refrigerator to store water and managed to make some popcorn as a late night treat. The cabin was easily accessible, yet private enough for us to walk around and take the dog out as needed.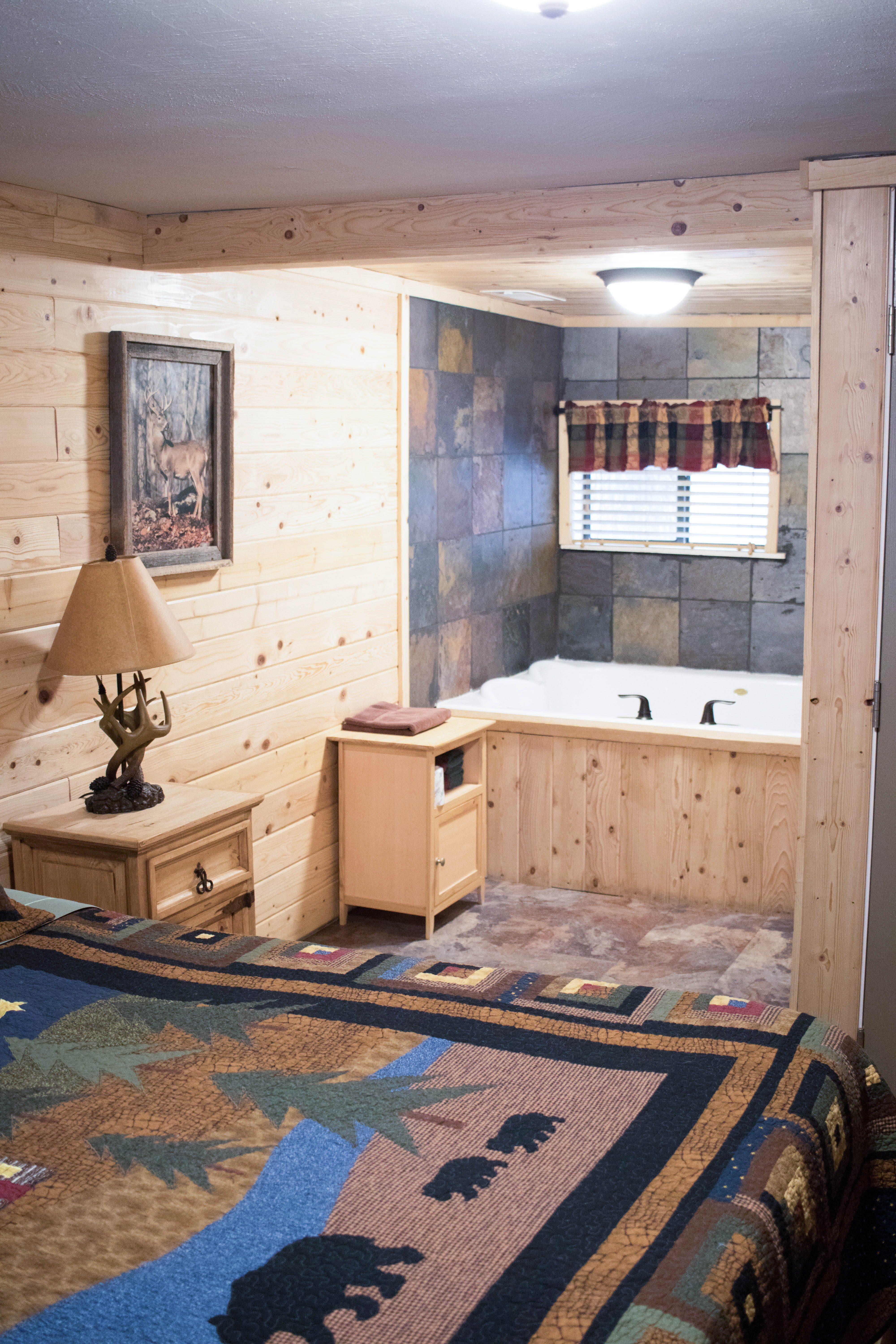 What to Eat in Ruidoso
Dinner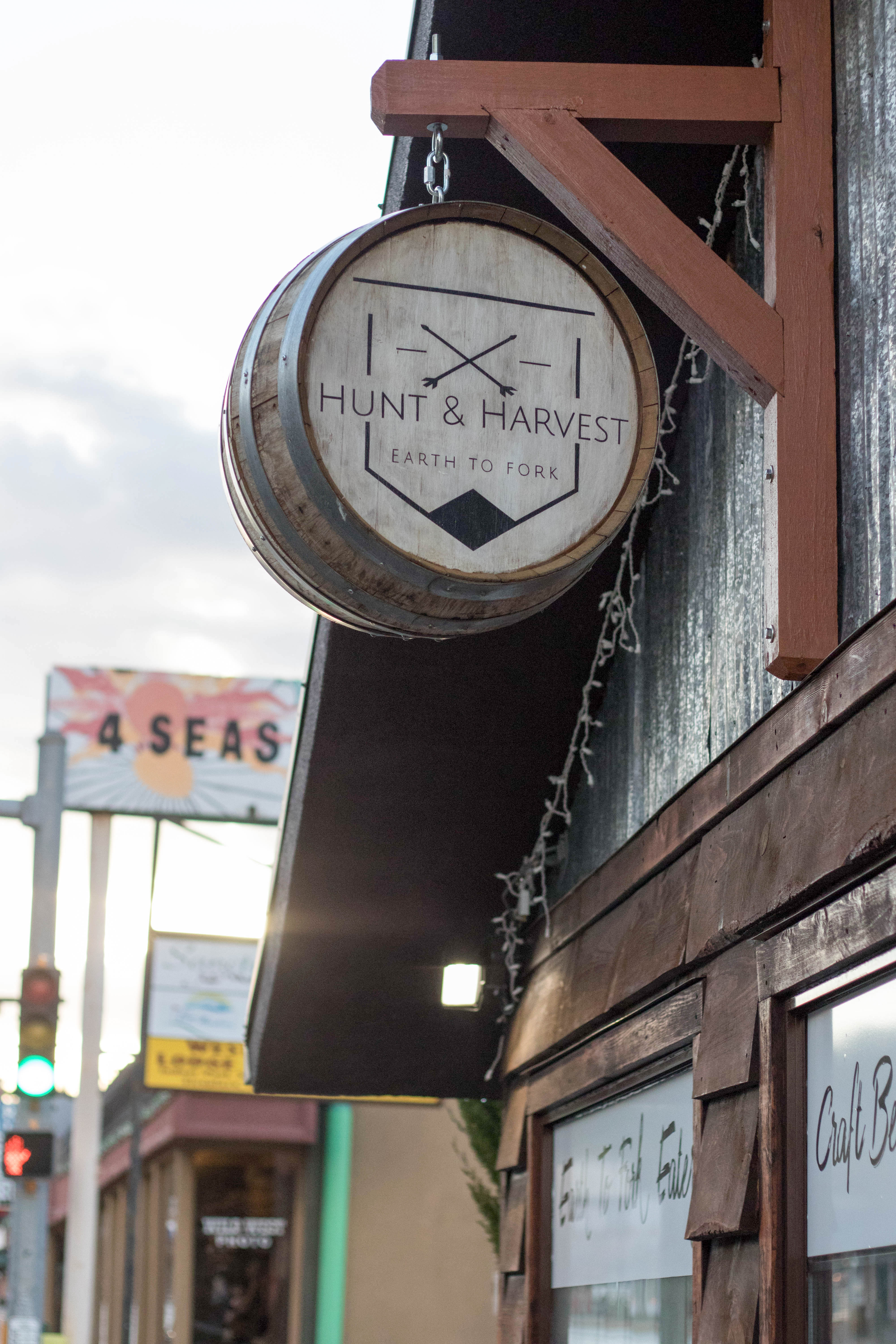 My favorite part of any weekend getaway is trying out different local restaurants! To say the food that we tried in Ruidoso was amazing is a total understatement. On Friday night after settling in for a bit, we kicked off our little food tour with dinner at Hunt & Harvest. What a way to start the trip! I ate the most delicious shrimp po'boy and truffle fries. We were all stuffed from dinner, but did take home one of their huge freshly baked cookies that we enjoyed the next day.
Another great dinner option is the Texas Club, which is where we ate dinner on Saturday night. If you are looking for a classic steak dinner, this is the place for you. My favorite part of the meal was dessert – their lemon pie with a pistachio crust was out of this world!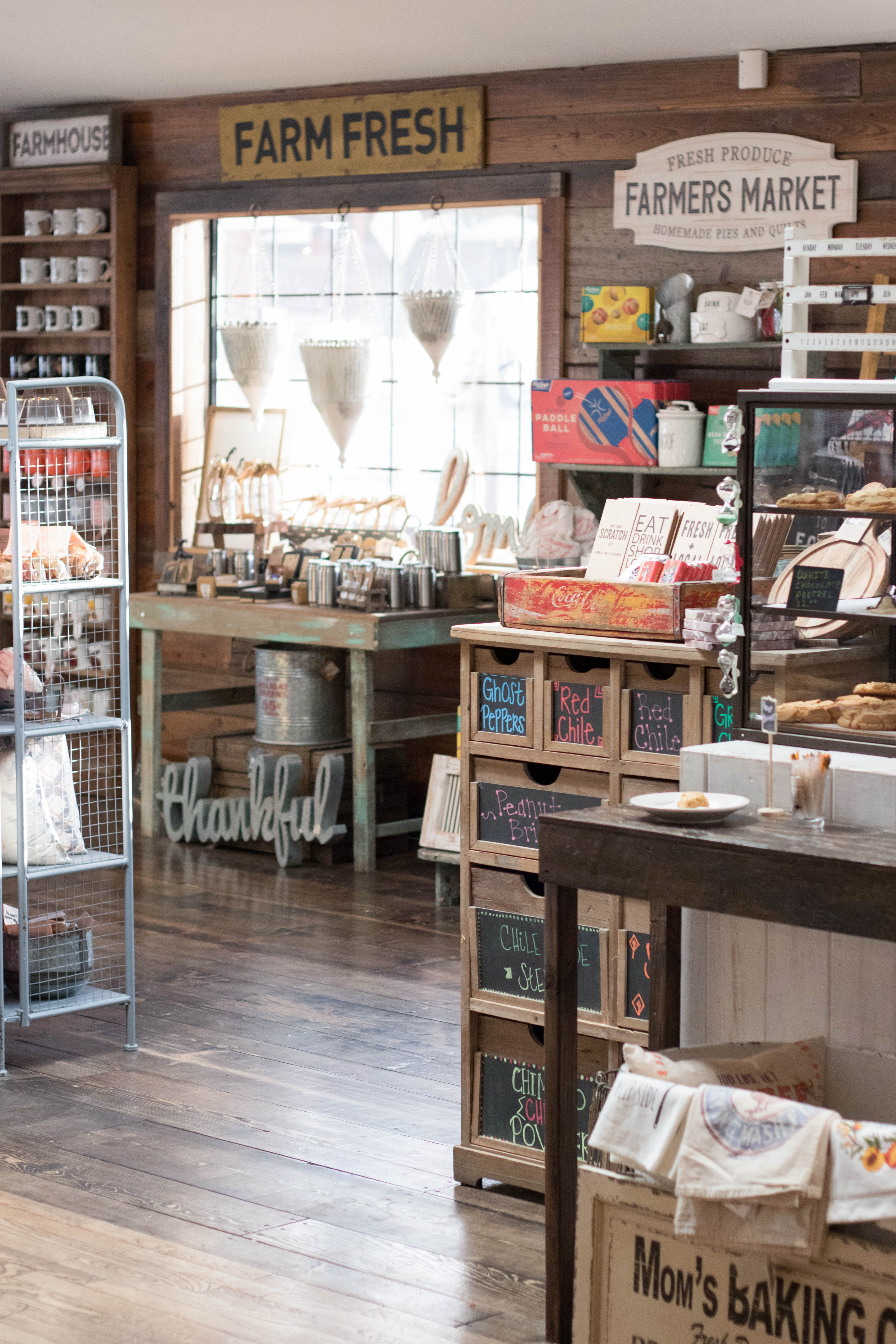 Lunch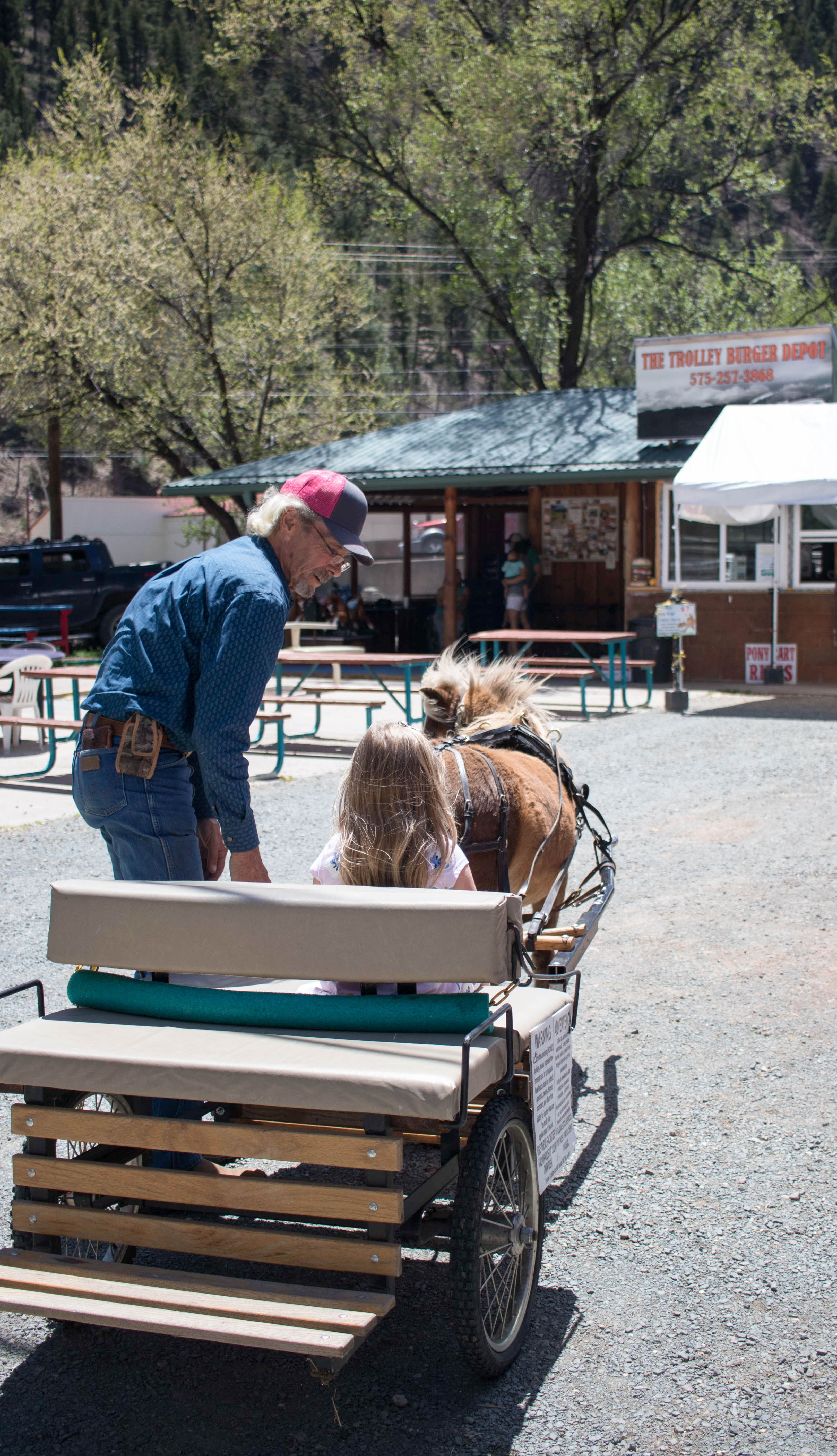 As far as lunch goes, we enjoyed a few classic/kid friendly meals: burgers and pizza. Saturday's lunch was at the Trolley Burger Depot for lunch, and we wound up having the best time. Not only did Harper love the pony rides, she also got the chance to steer the pony cart. Their green chile burger is a New Mexico staple, and was the best I had in a long time. The staff here was absolutely incredible, and made us feel right at home. Definitely one of my favorite things about living in New Mexico: the hospitality!
On our way out on Sunday, we stopped at Cafe Rio for pizza. Cafe Rio has been voted the best pizza in New Mexico. The place was totally packed when we arrived, and after trying the food I can see why. We tried a few different pizzas and enjoyed every one of them! Mine had sausage, ricotta, and red onions, and I'm totally craving it again now as I'm putting this together.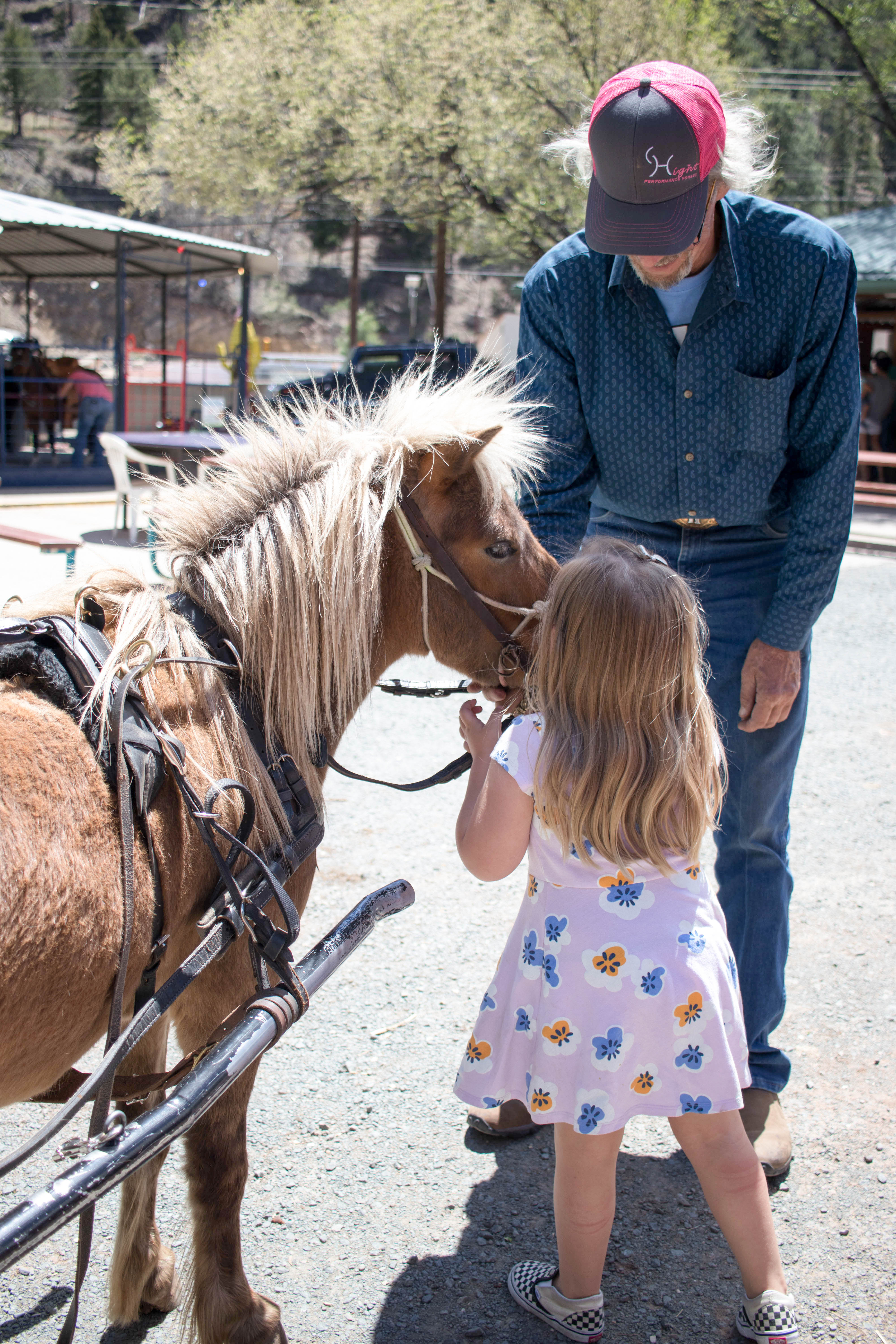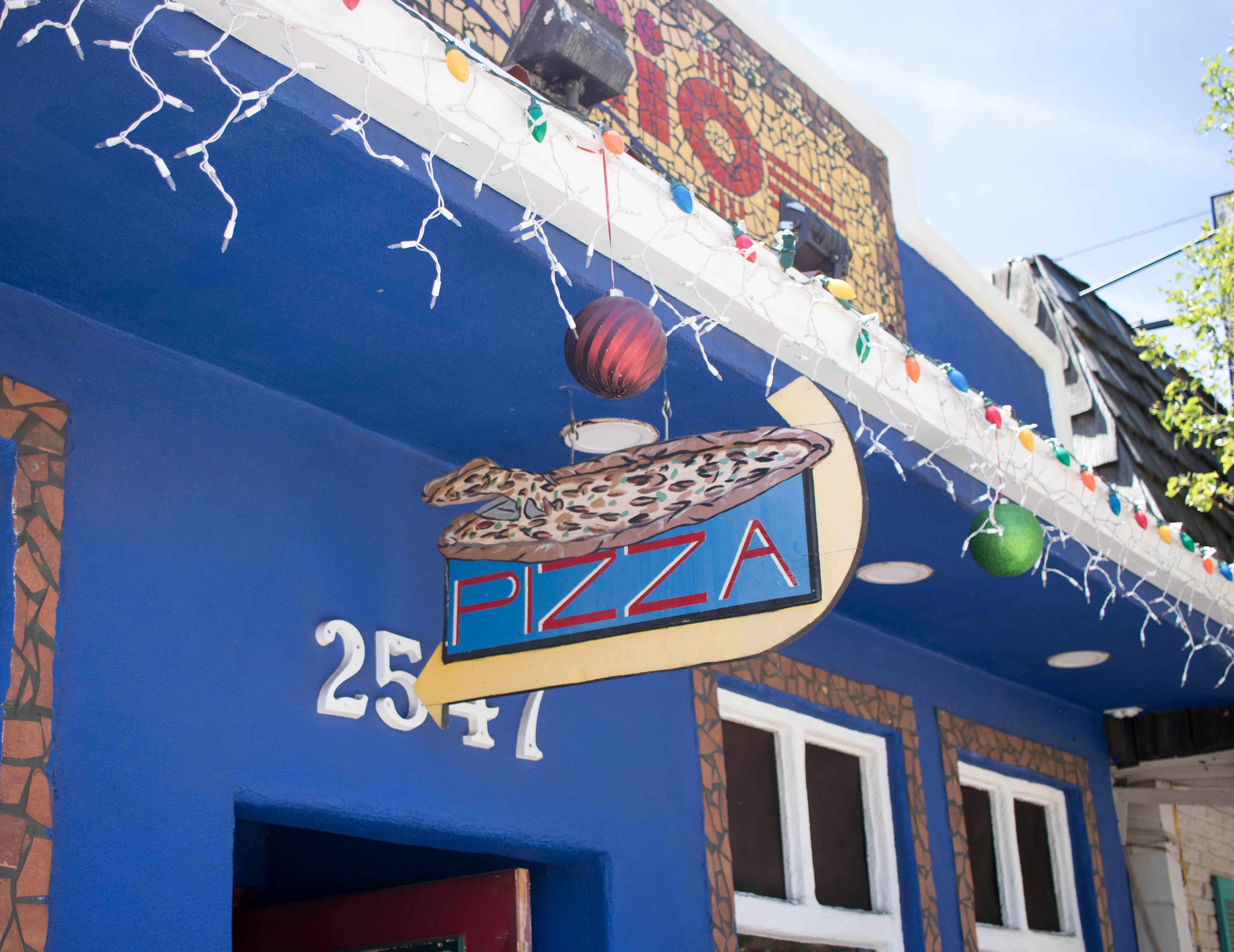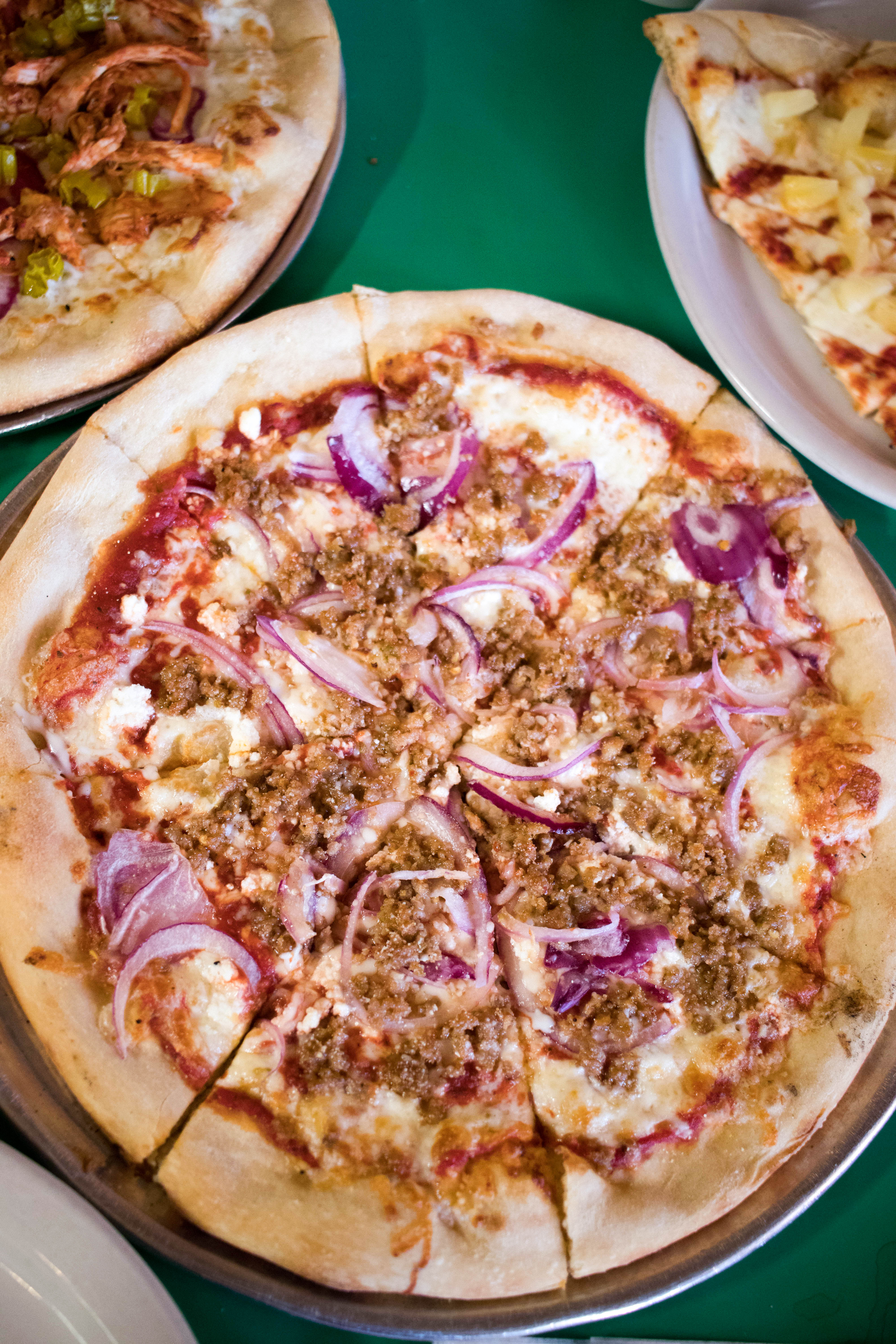 Breakfast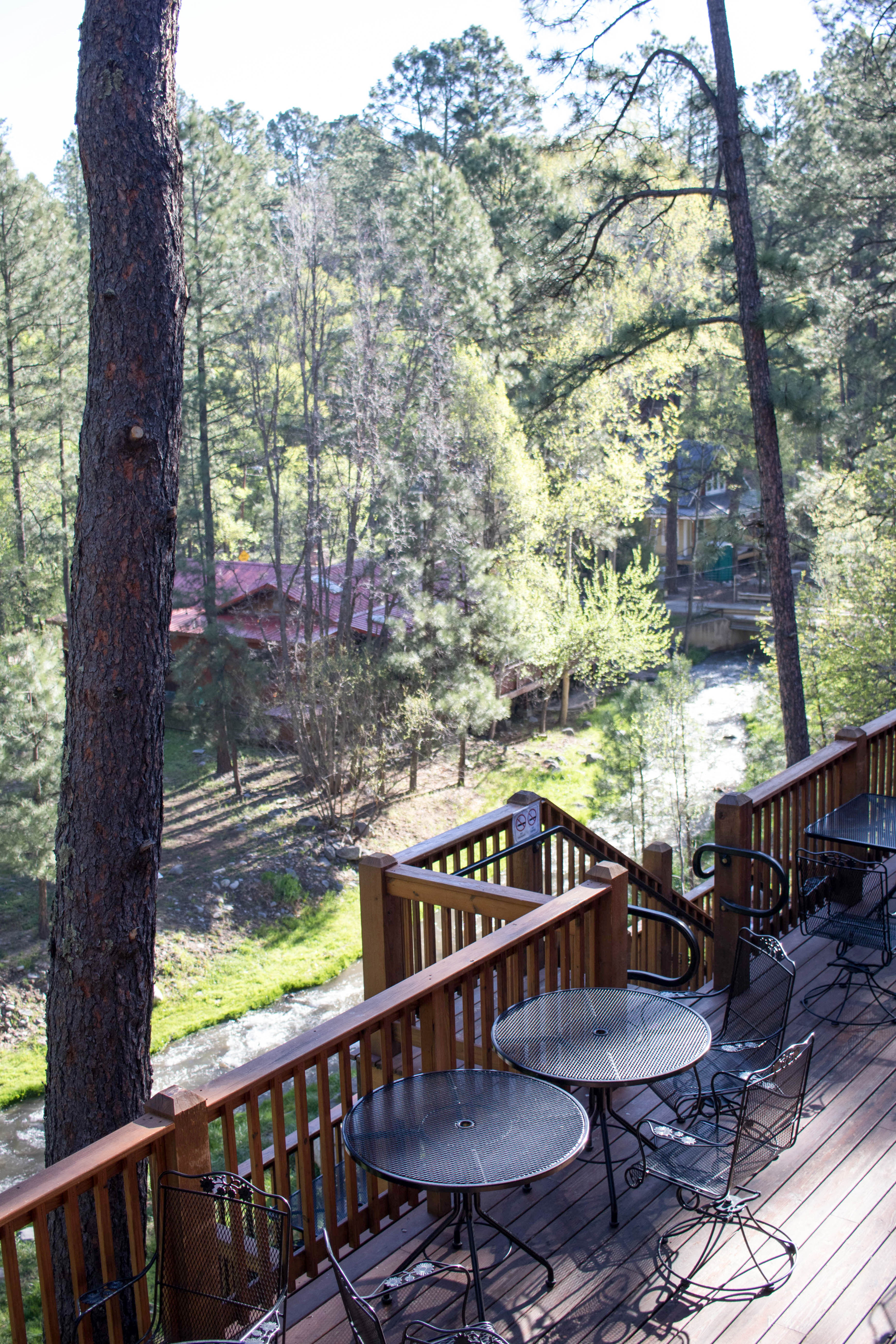 On Saturday morning we started off bright and early with a delicious breakfast at Sacred Grounds Coffee and Tea House. We are all huge breakfast fans, but knew we wanted to keep it light since we had a full itinerary ahead of us (and we might have still been a little full from dinner the night before!) Not only was the food good, my husband loved their cold brew and I really enjoyed their iced chai latte with almond milk. The views from breakfast weren't too bad either!
Sunday morning's breakfast at Cornerstone Bakery was just as tasty as Saturday's! While we were waiting for our food, Harper was given some dough to play with. They even baked her creations and sent them home with us. Speaking of baked goods, their selection of pastries and breads to take home was impressive. We, of course, had to take some home with us. The strudels and croissants were amazing, but the real superstar are their biscuits! We took a few home and made breakfast sandwiches with them that turned out incredible.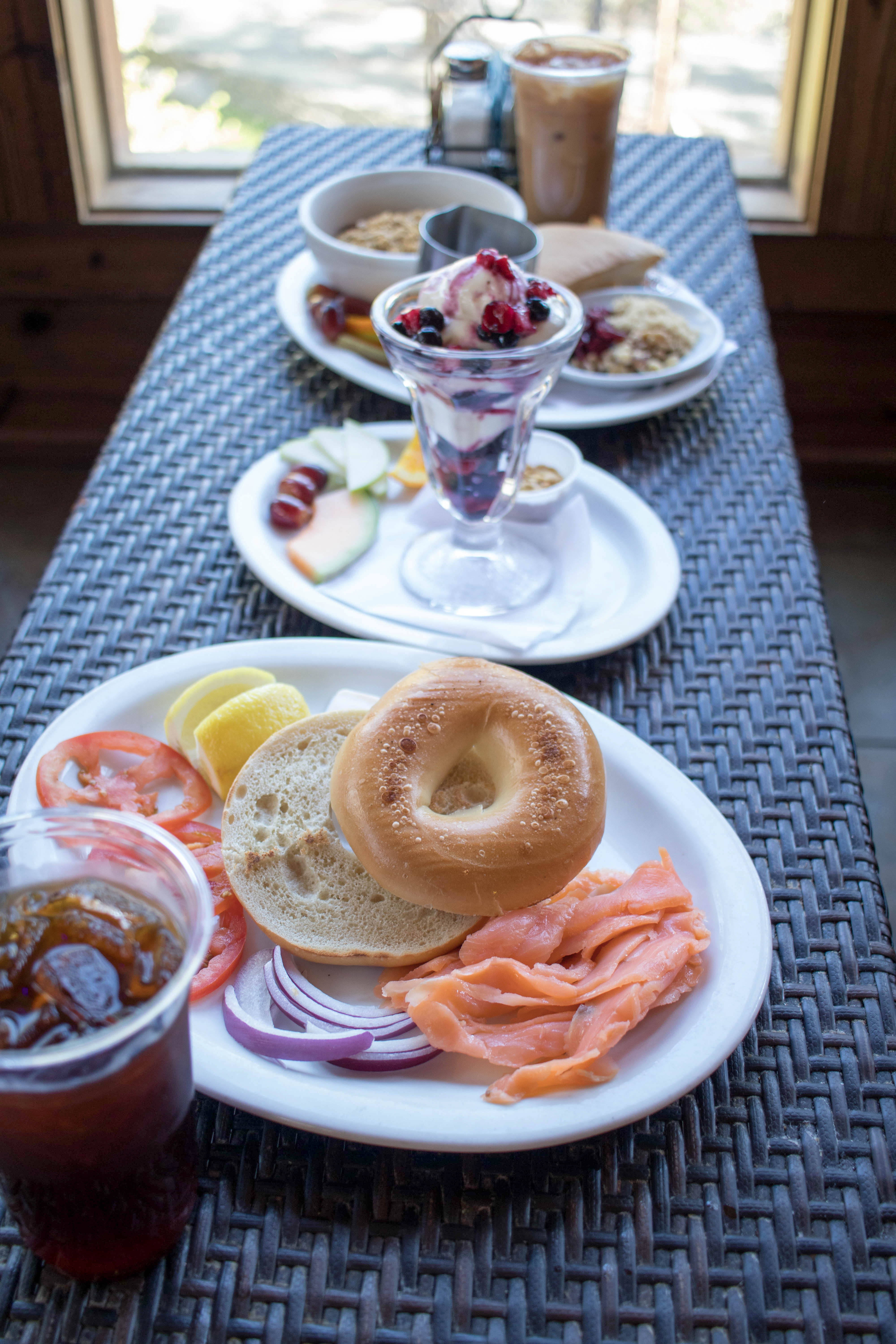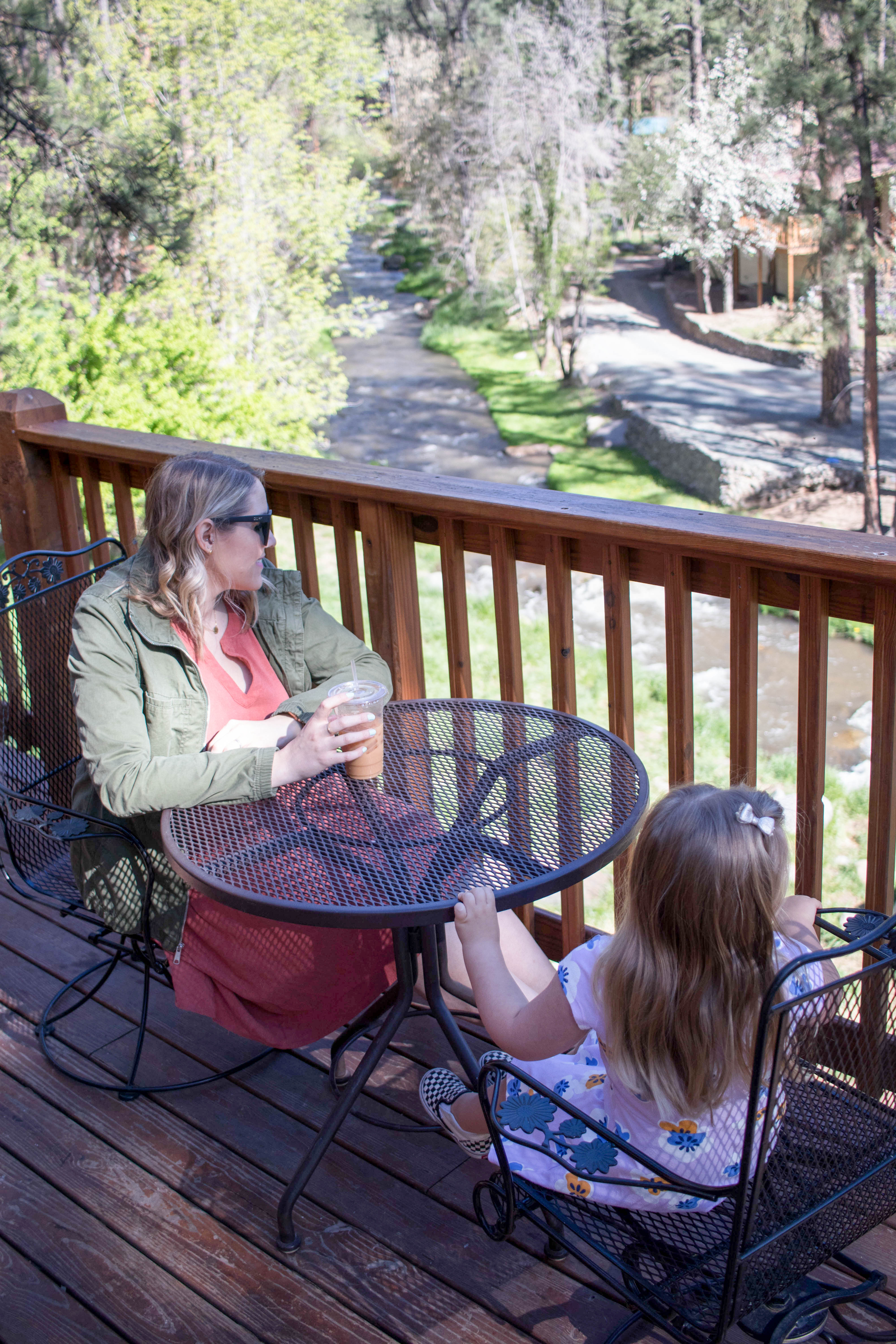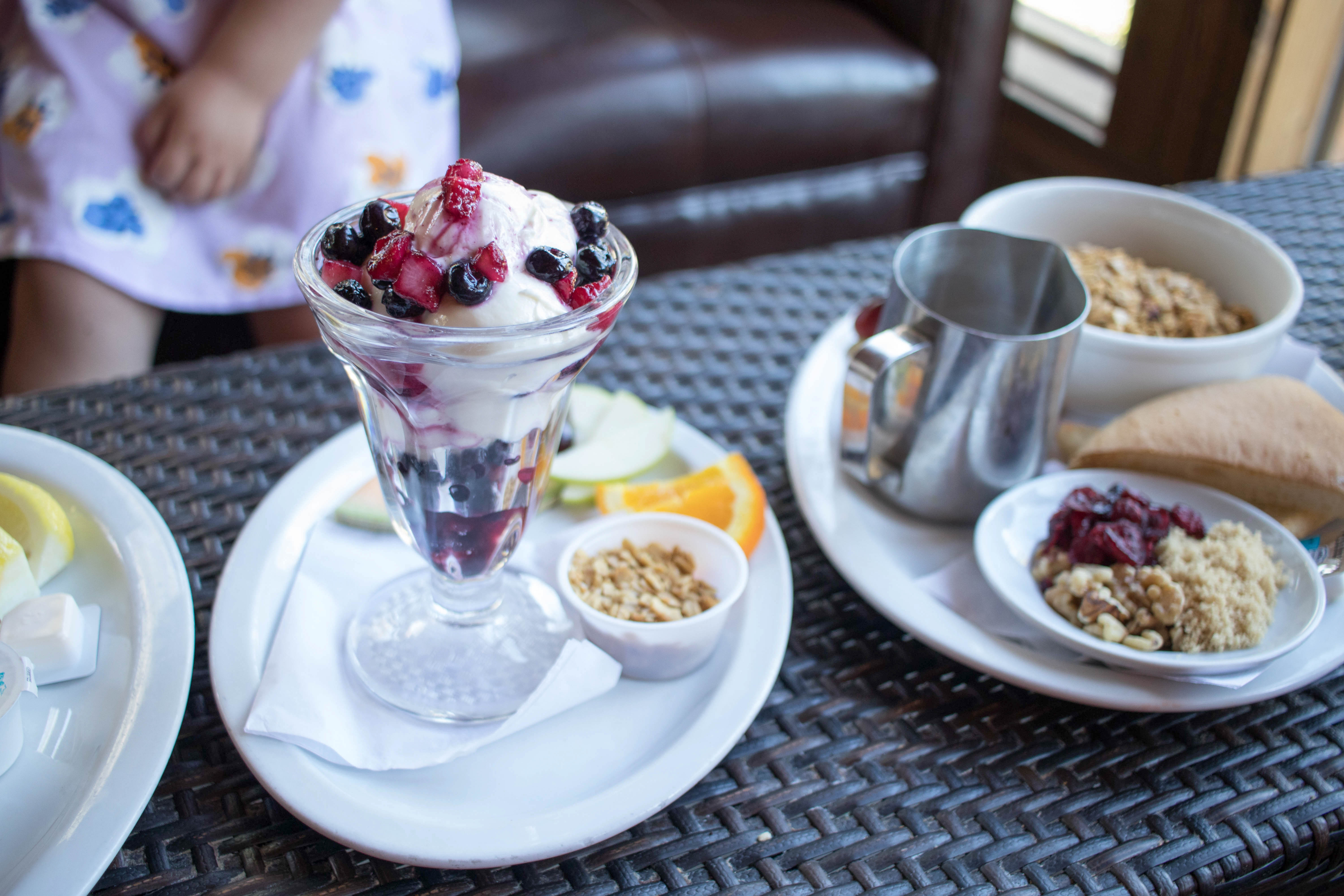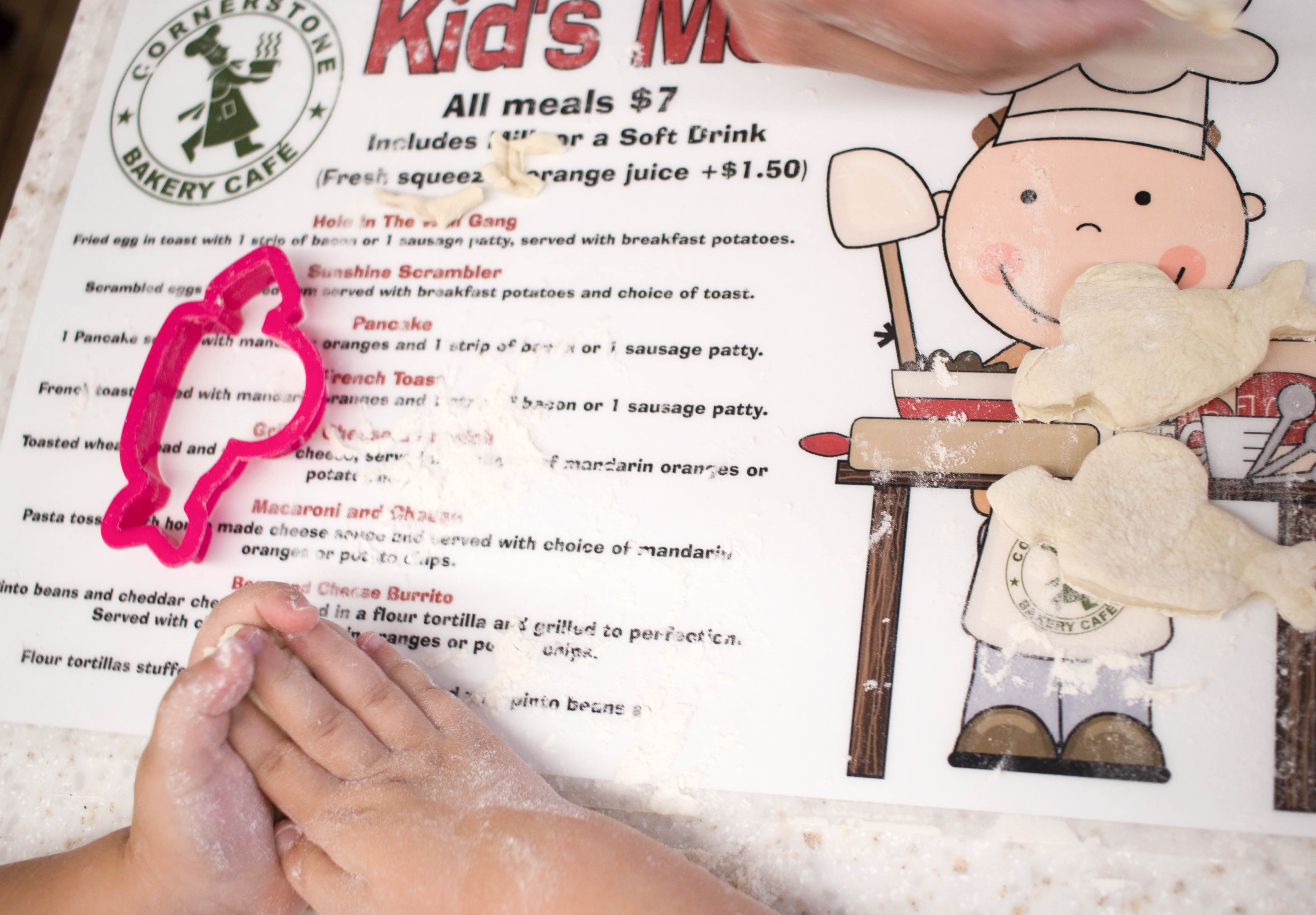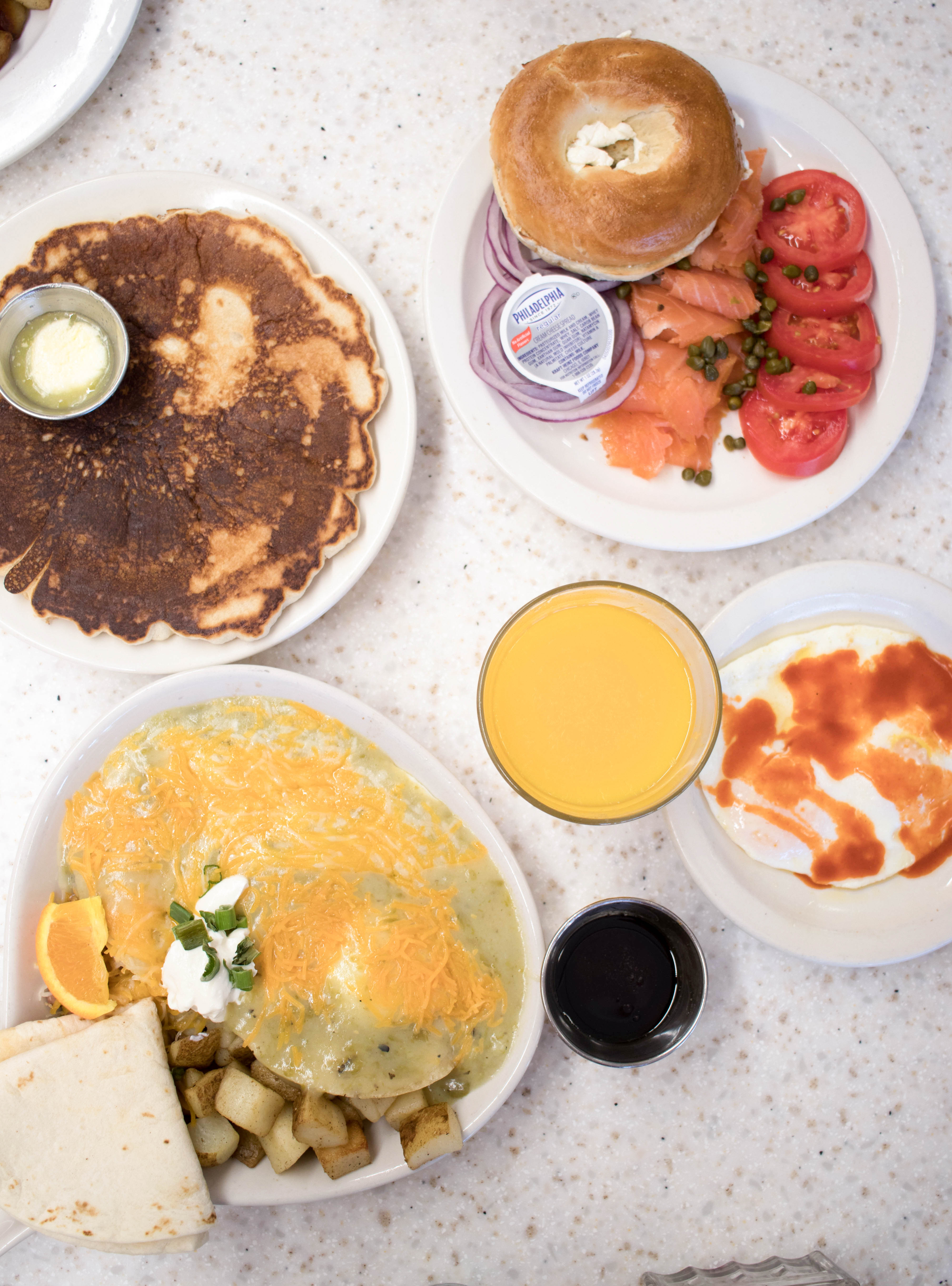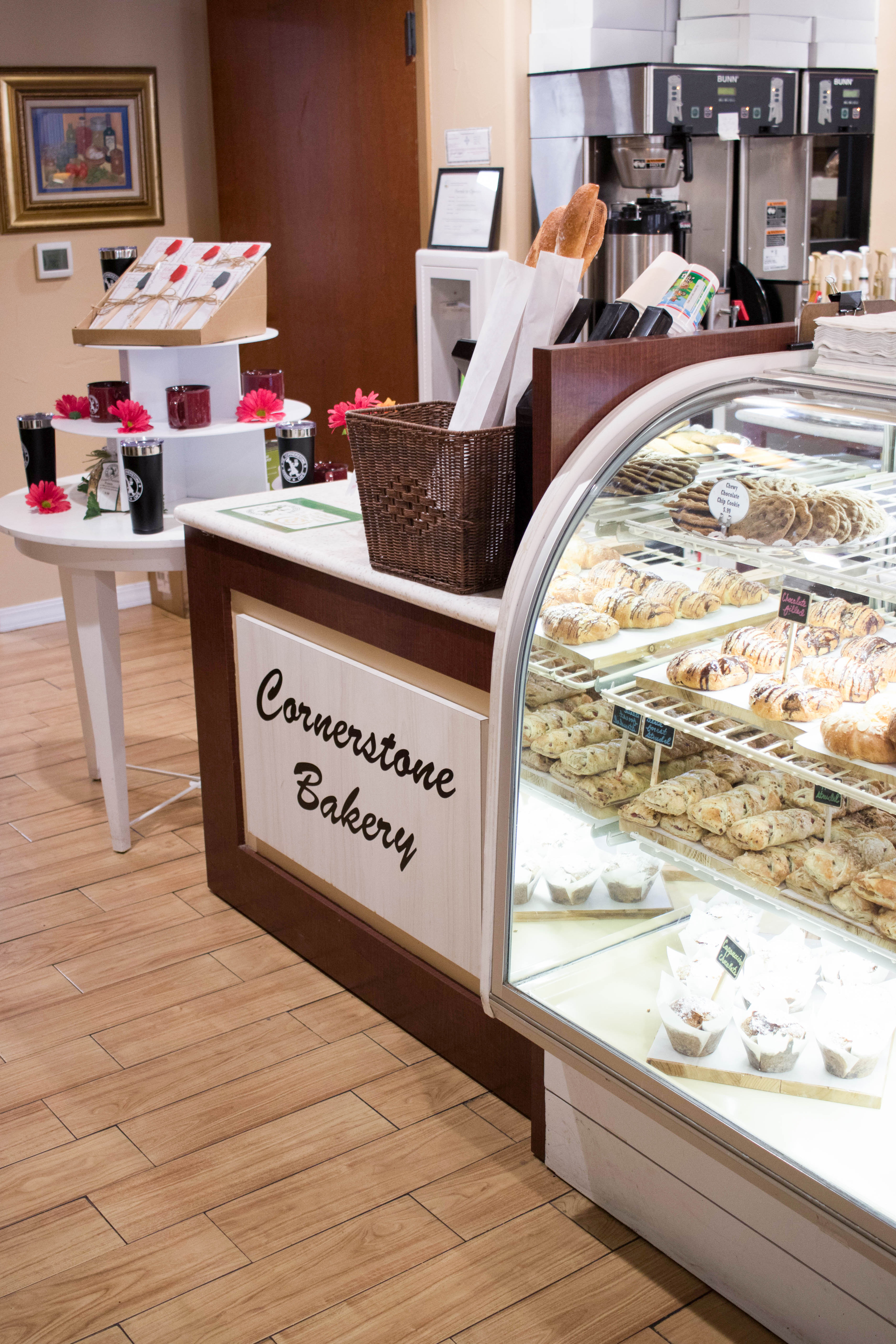 What to Do in Ruidoso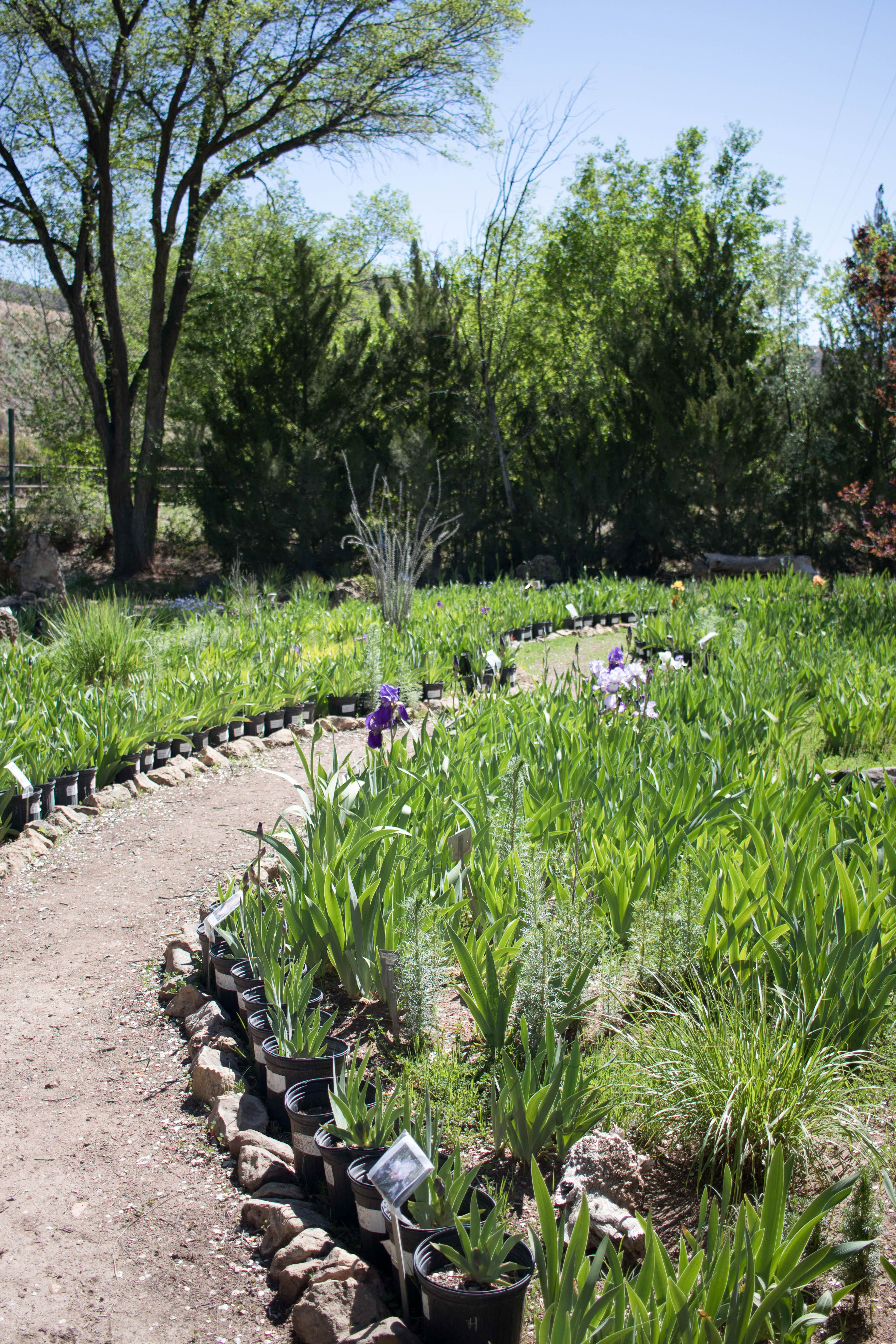 The number one place I knew I wanted to check out during our weekend in Ruidoso was the Hondo Iris Farm. Although we were still a little early, and not many of the flowers had bloomed yet, it was still beautiful. They also have a large fairy garden that we had fun exploring. Another great outdoor activity is riding the gondola at Ski Apache. It is an amazing way to check out the entire ski resort. Once you arrive at the top, it's a pretty incredible view!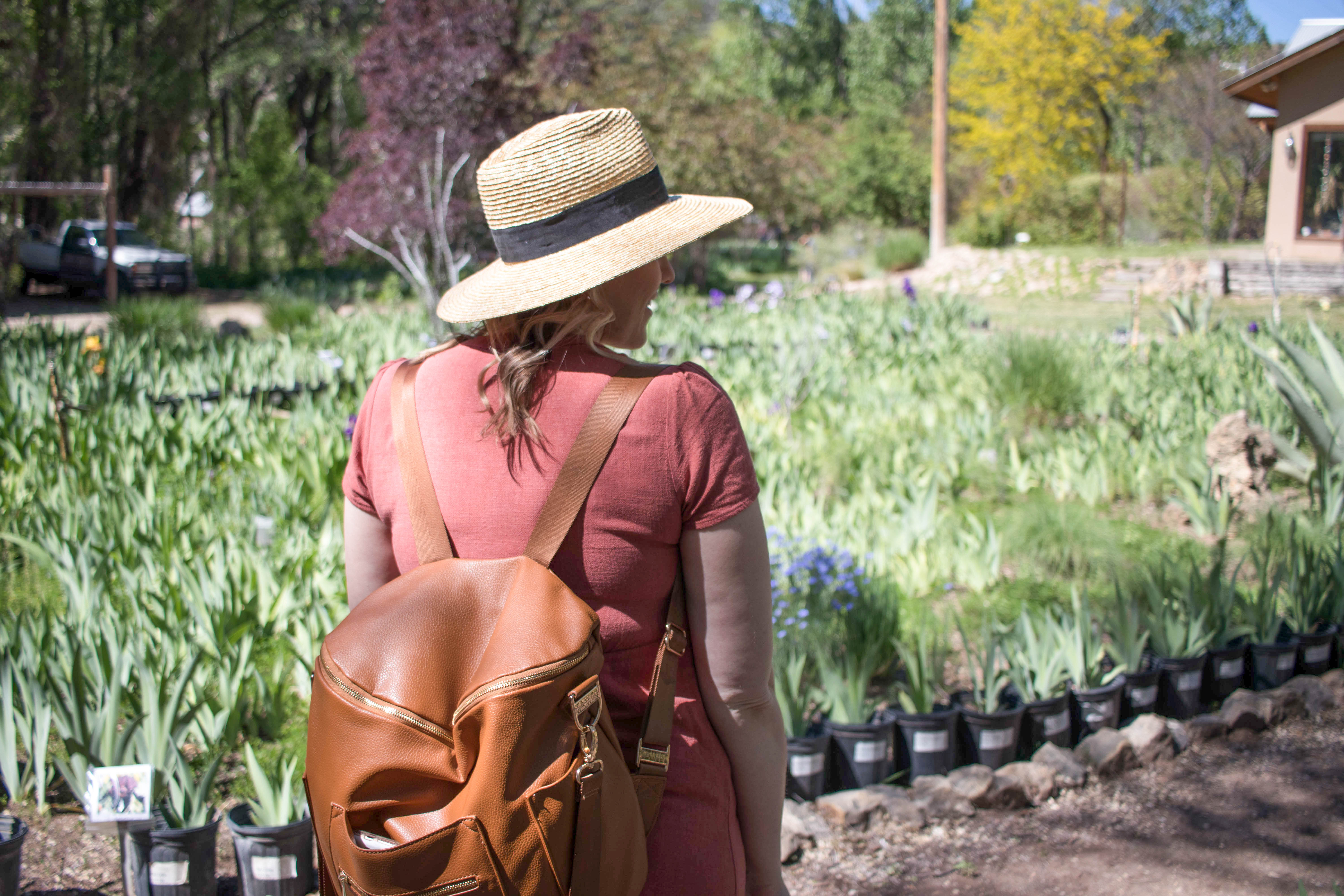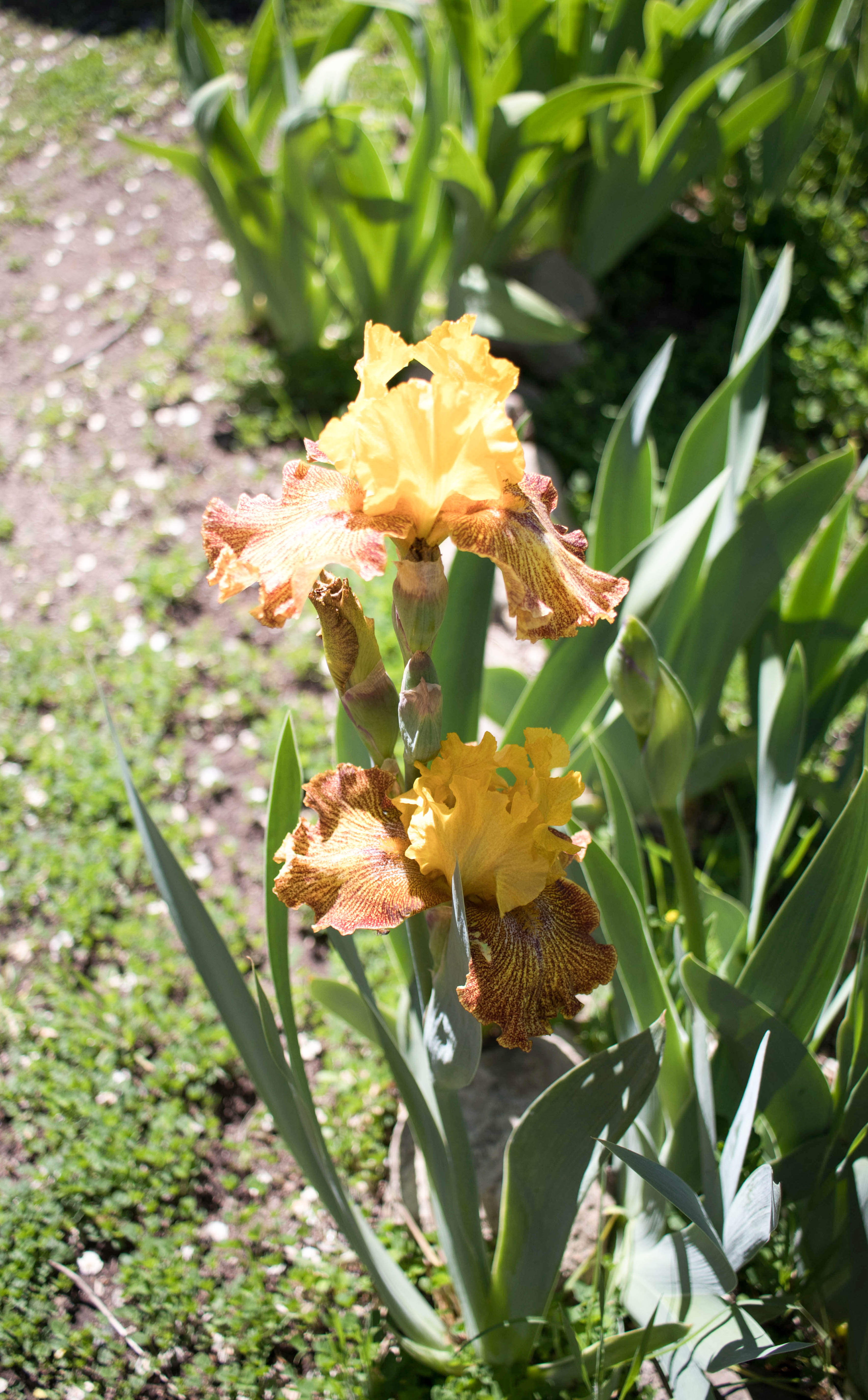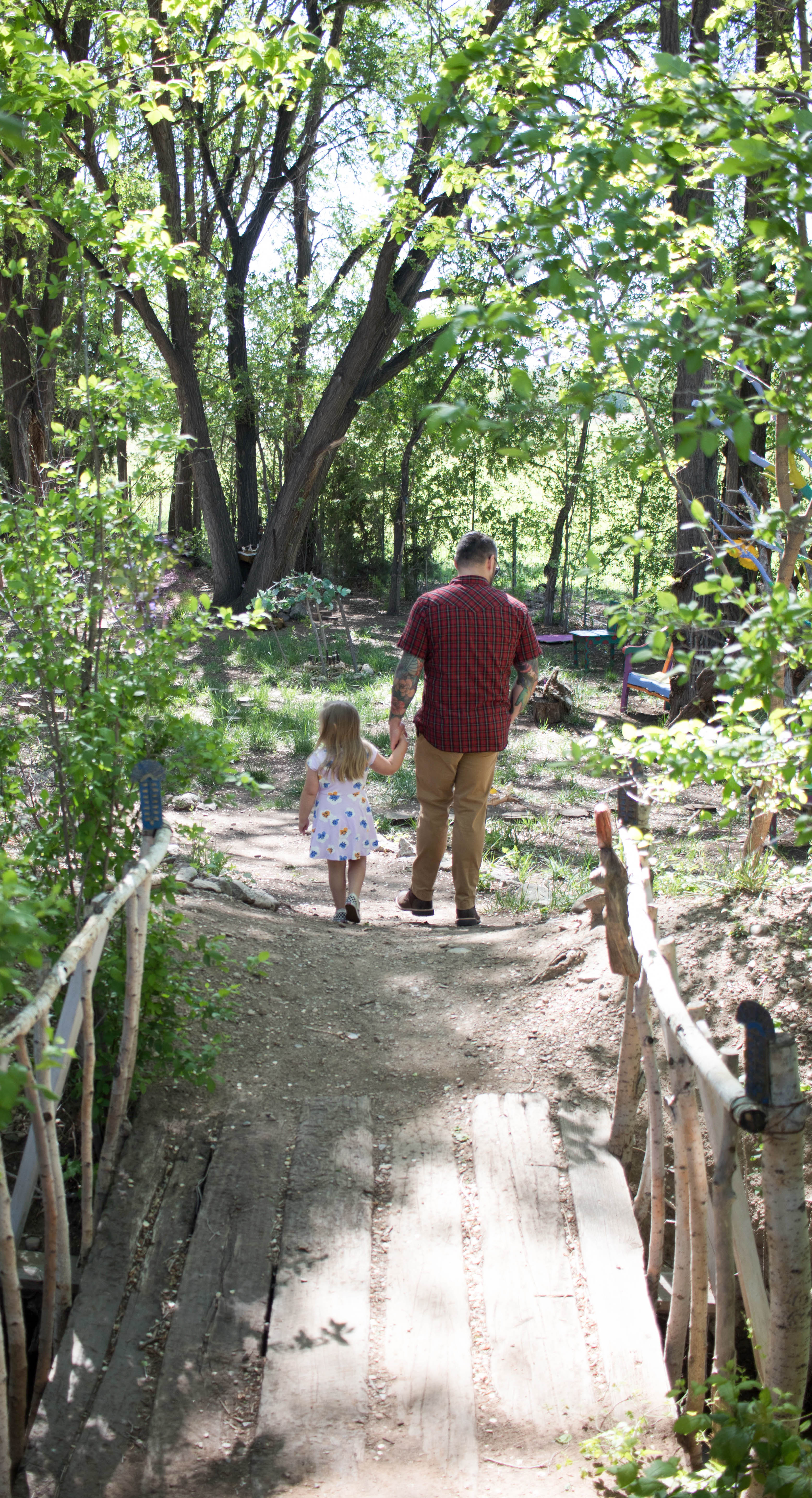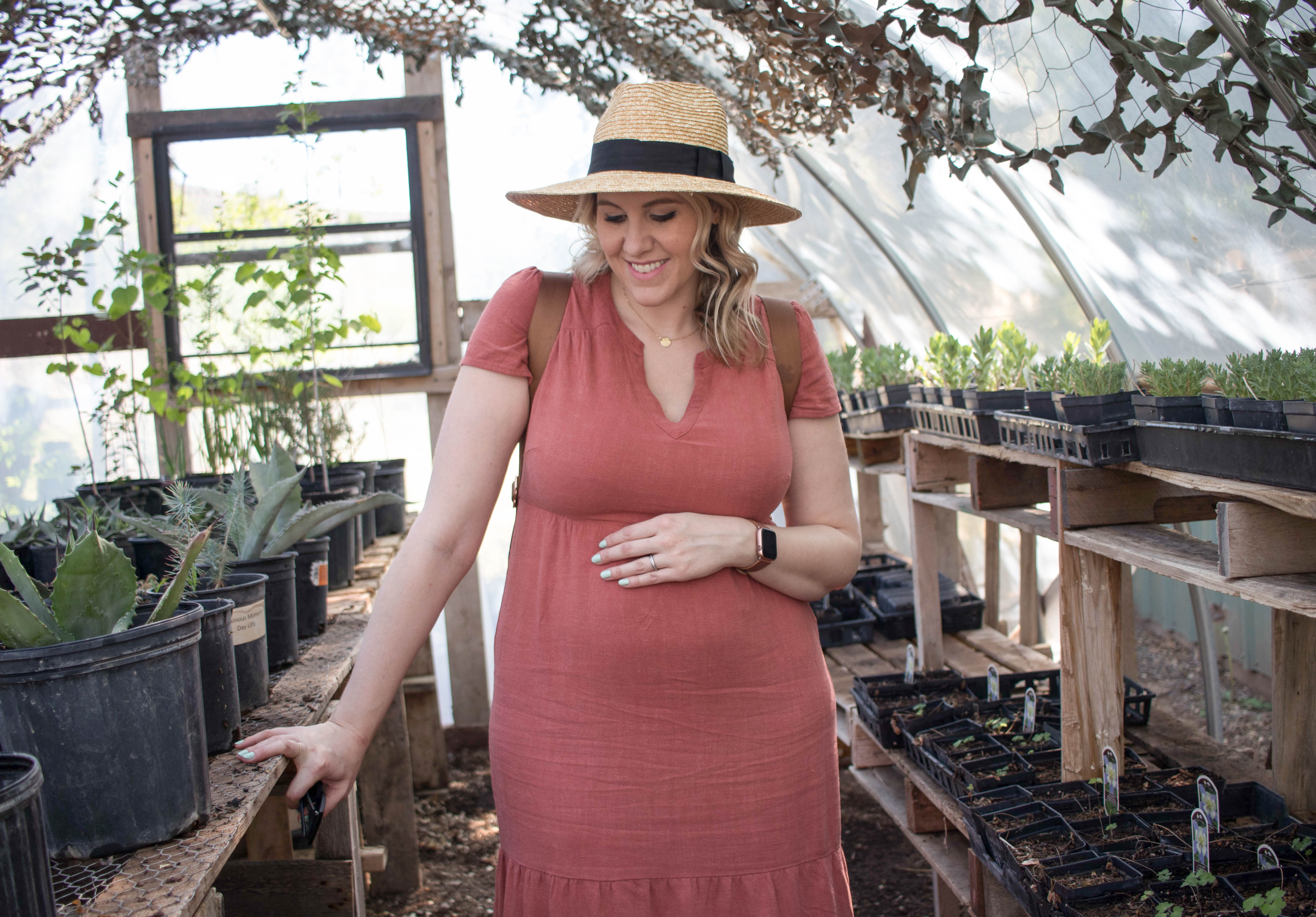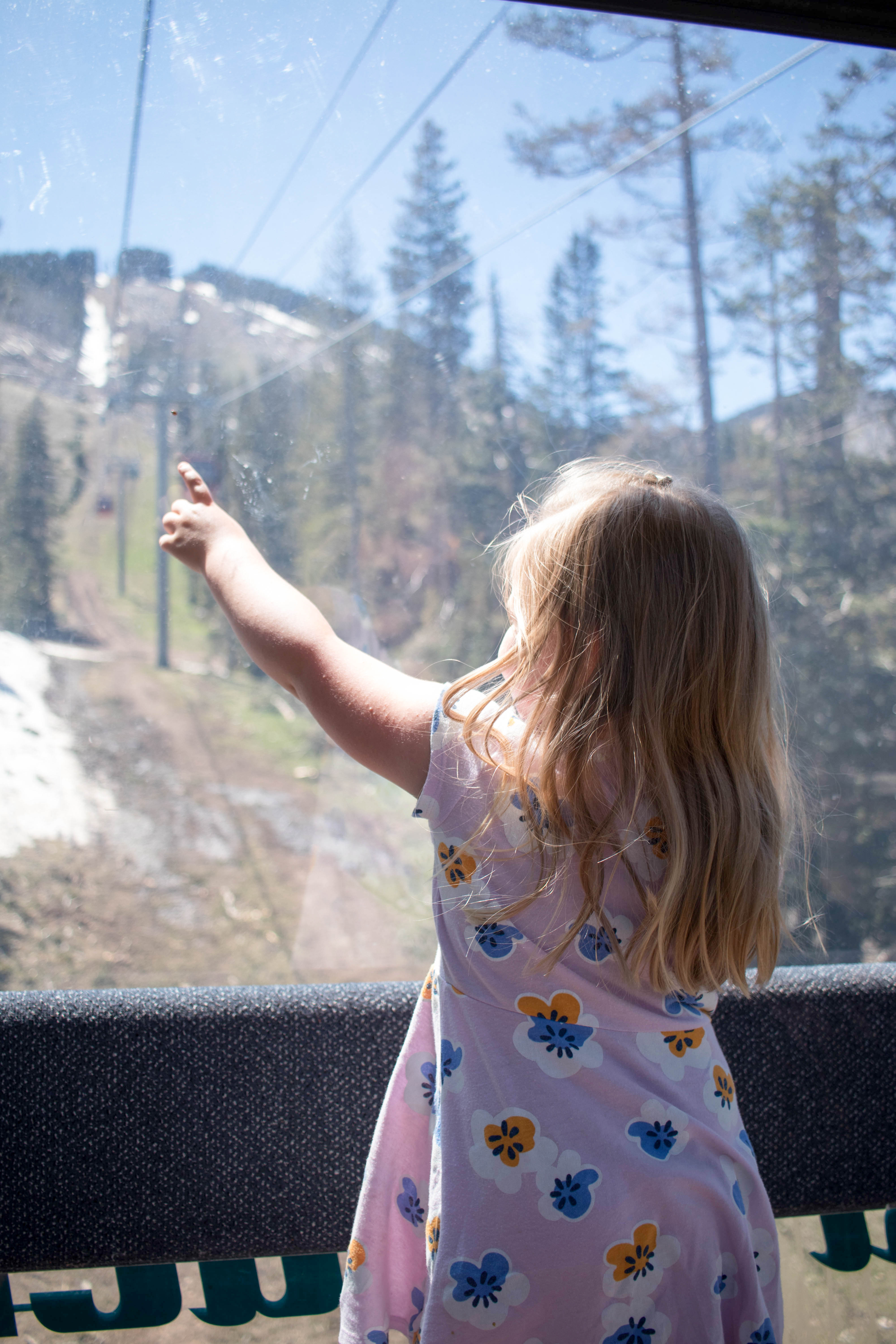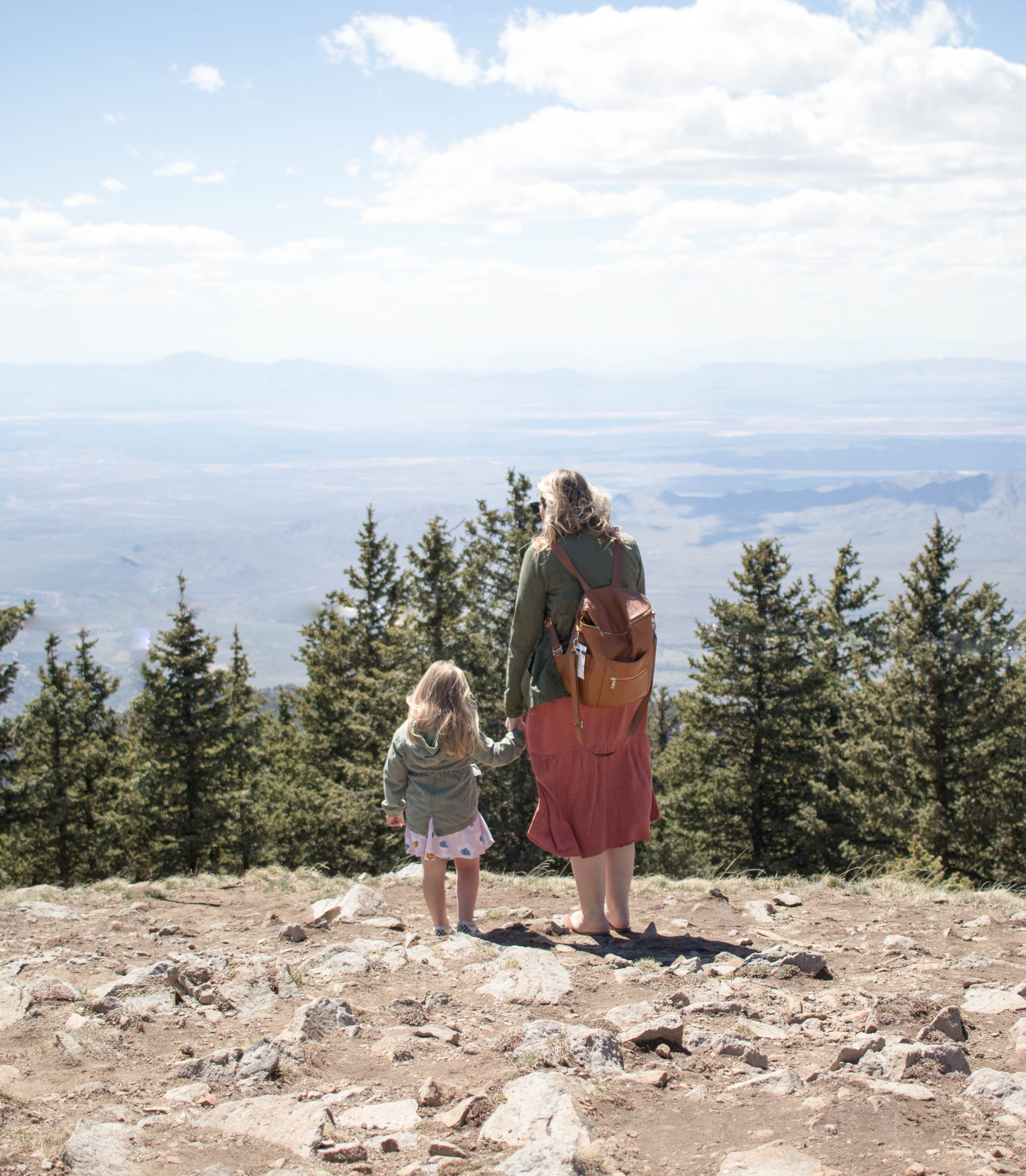 Two other activities that we really enjoyed were checking out Grindstone Stables for a pony ride for Harper, and walking around Grindstone Lake. We loved looking at all of the beautiful horses at the stables, and chatting with the owners. We learned all about what they have to offer, including guided tours, carriage rides into town, and sleigh rides during the holiday season. I definitely plan to go back for a sleigh ride in the future!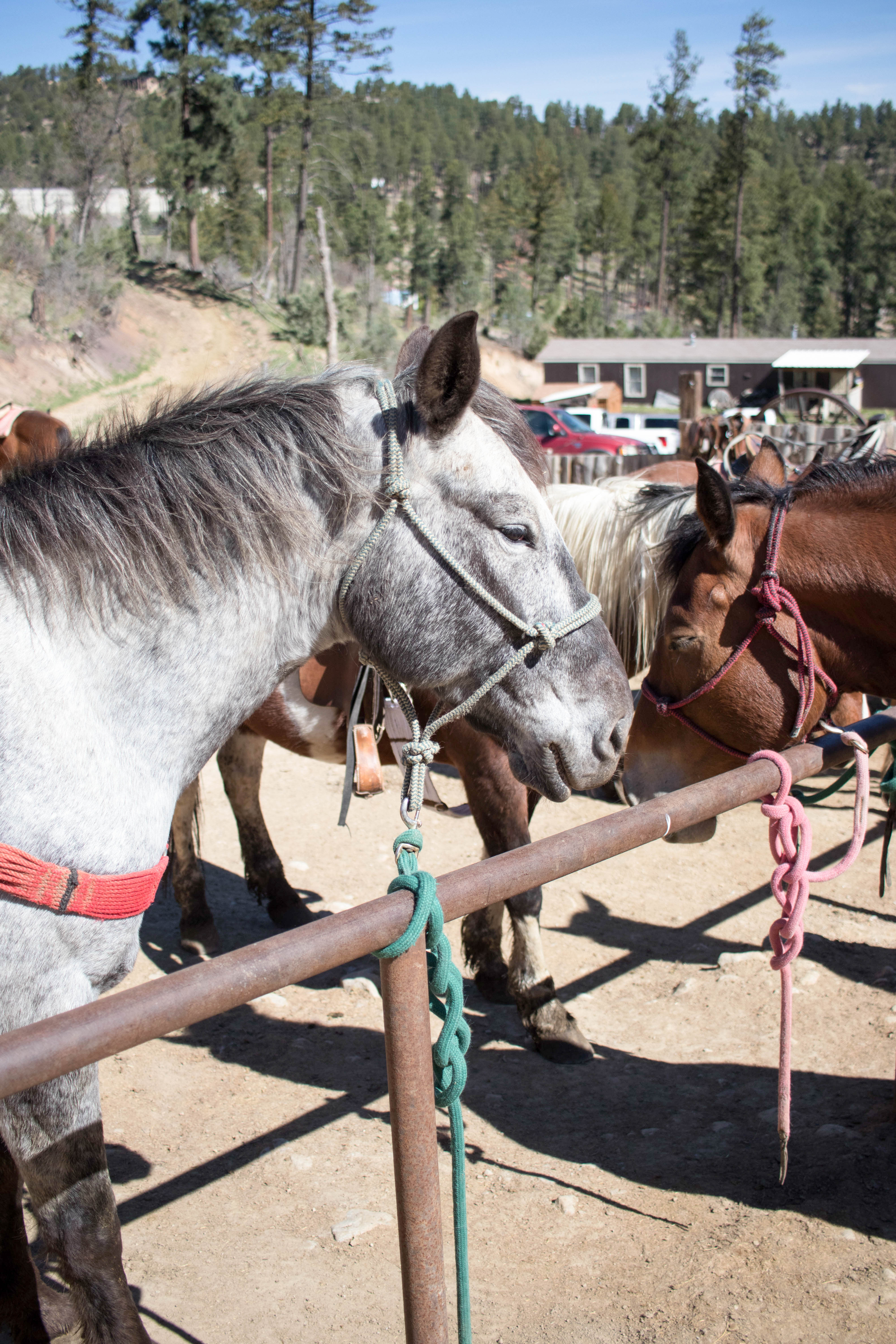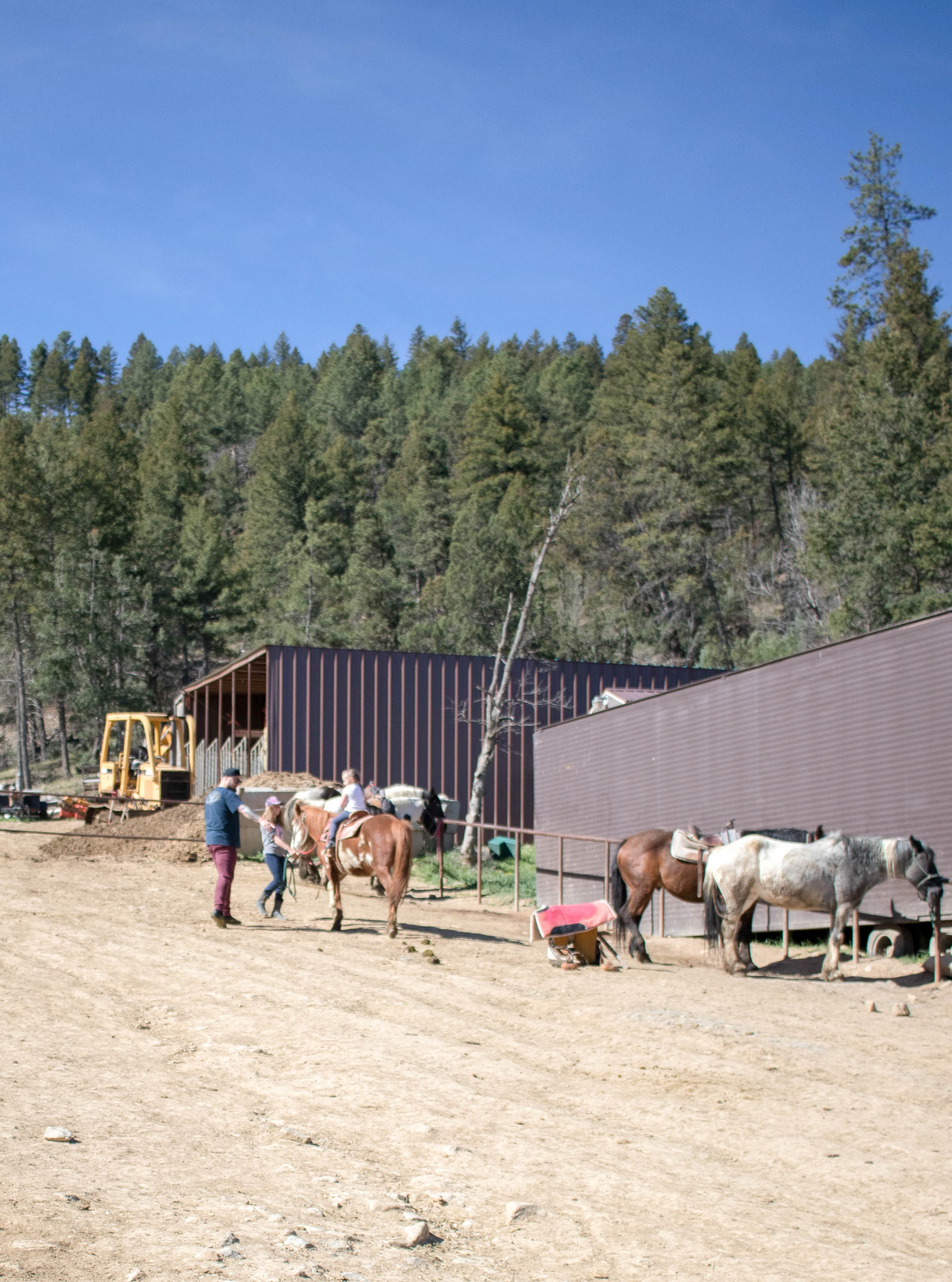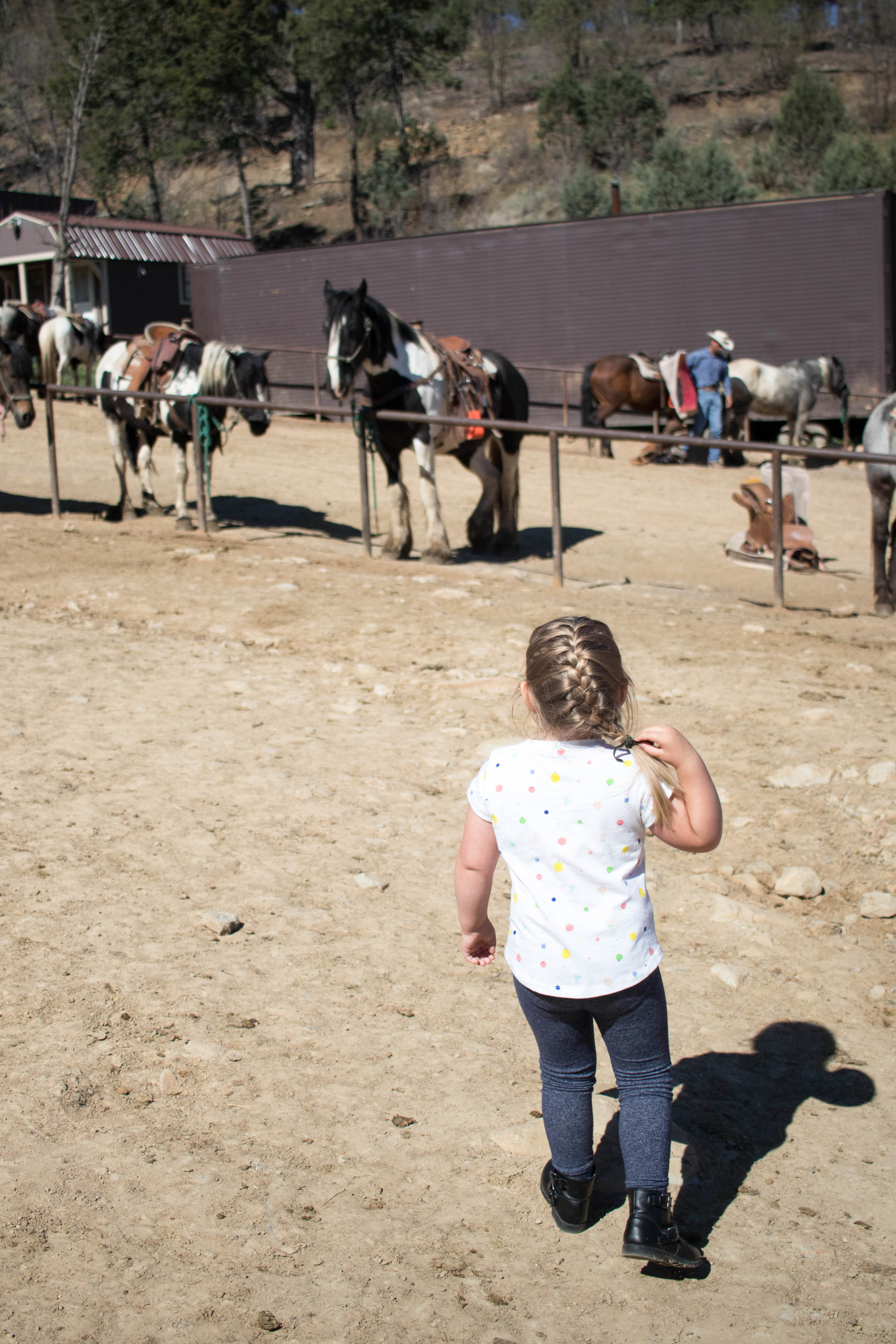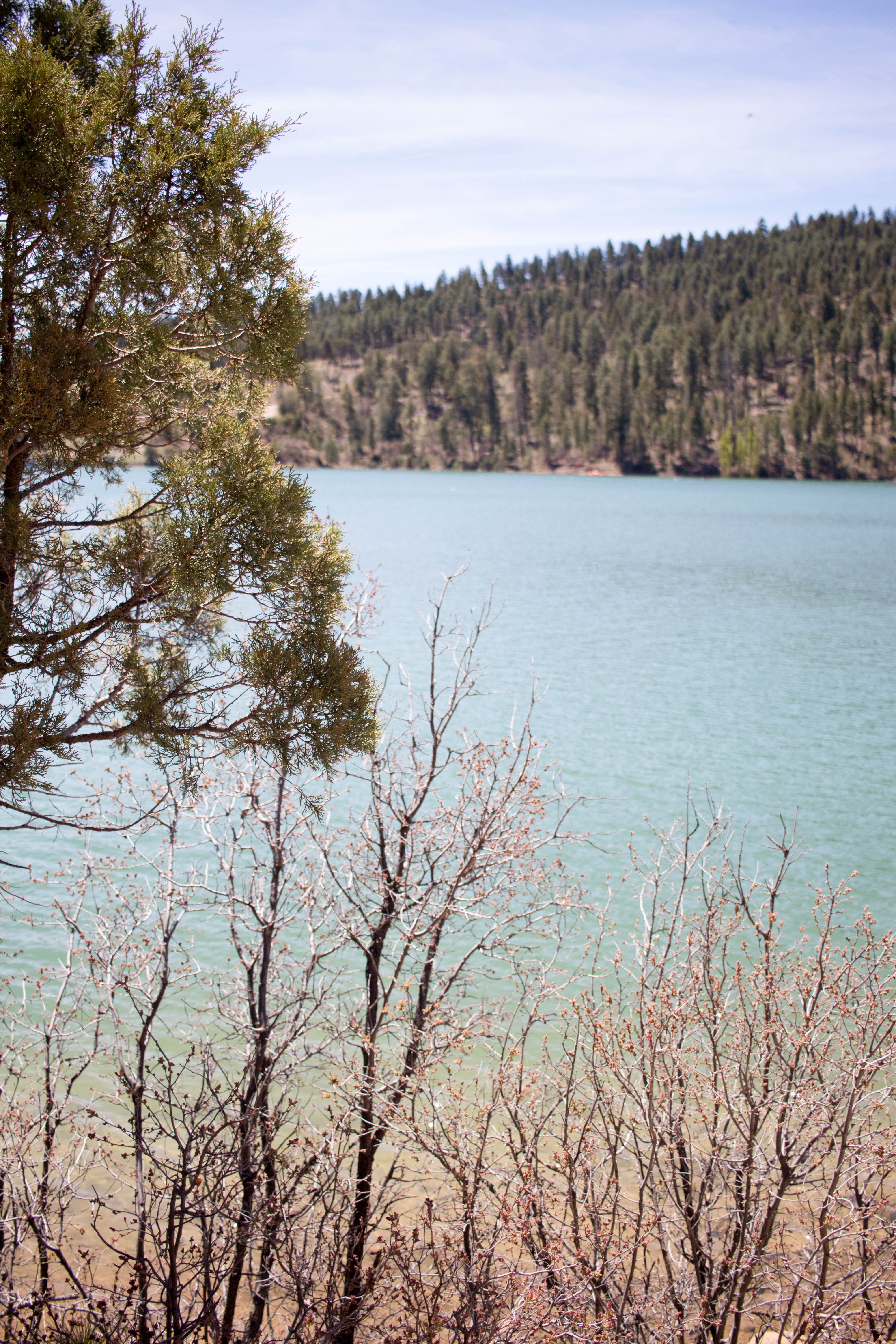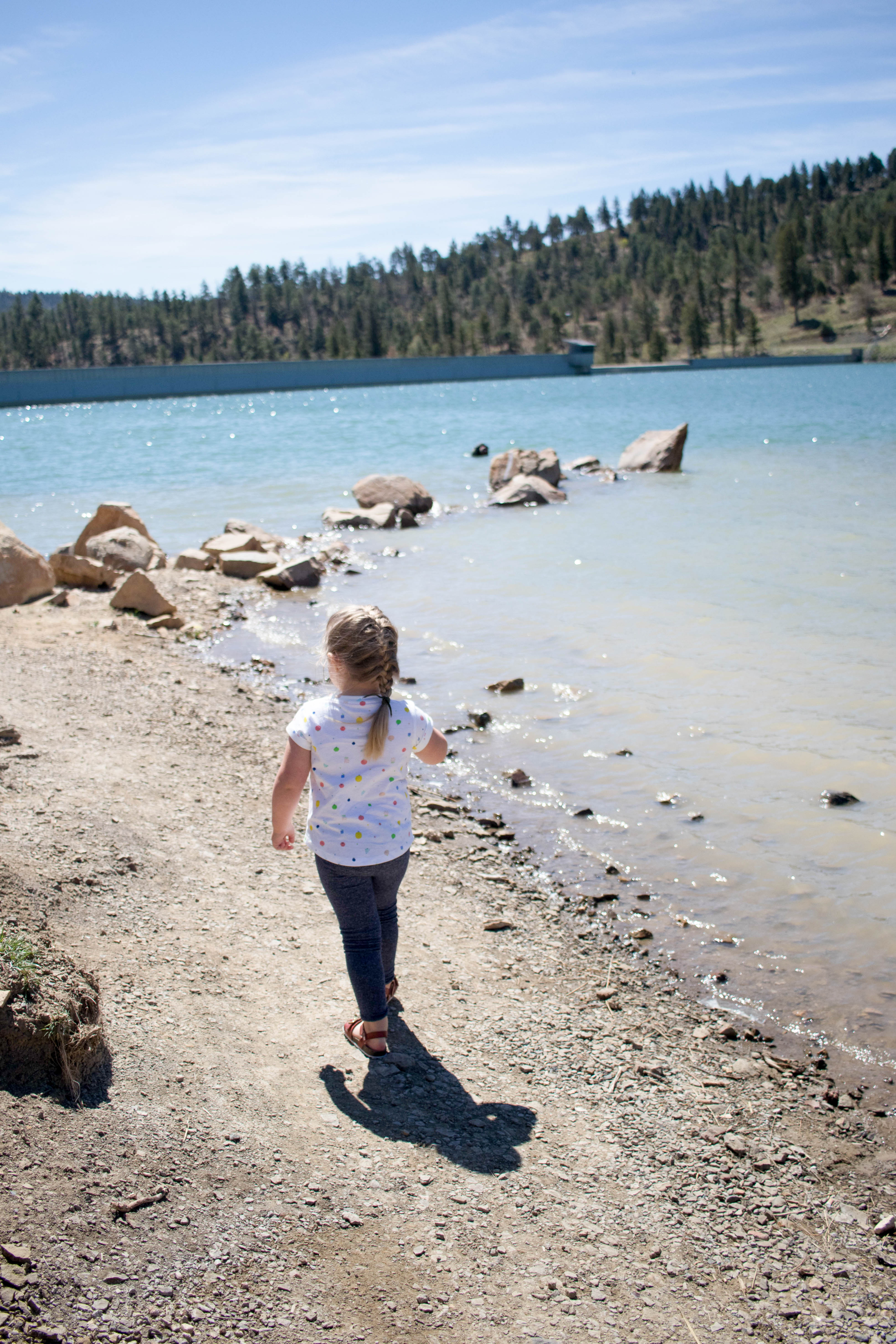 I hope this travel guide from our weekend in Ruidoso was helpful! I'd love to hear if you've ever been to Ruidoso, or have plans to visit. We can't wait to go back soon!