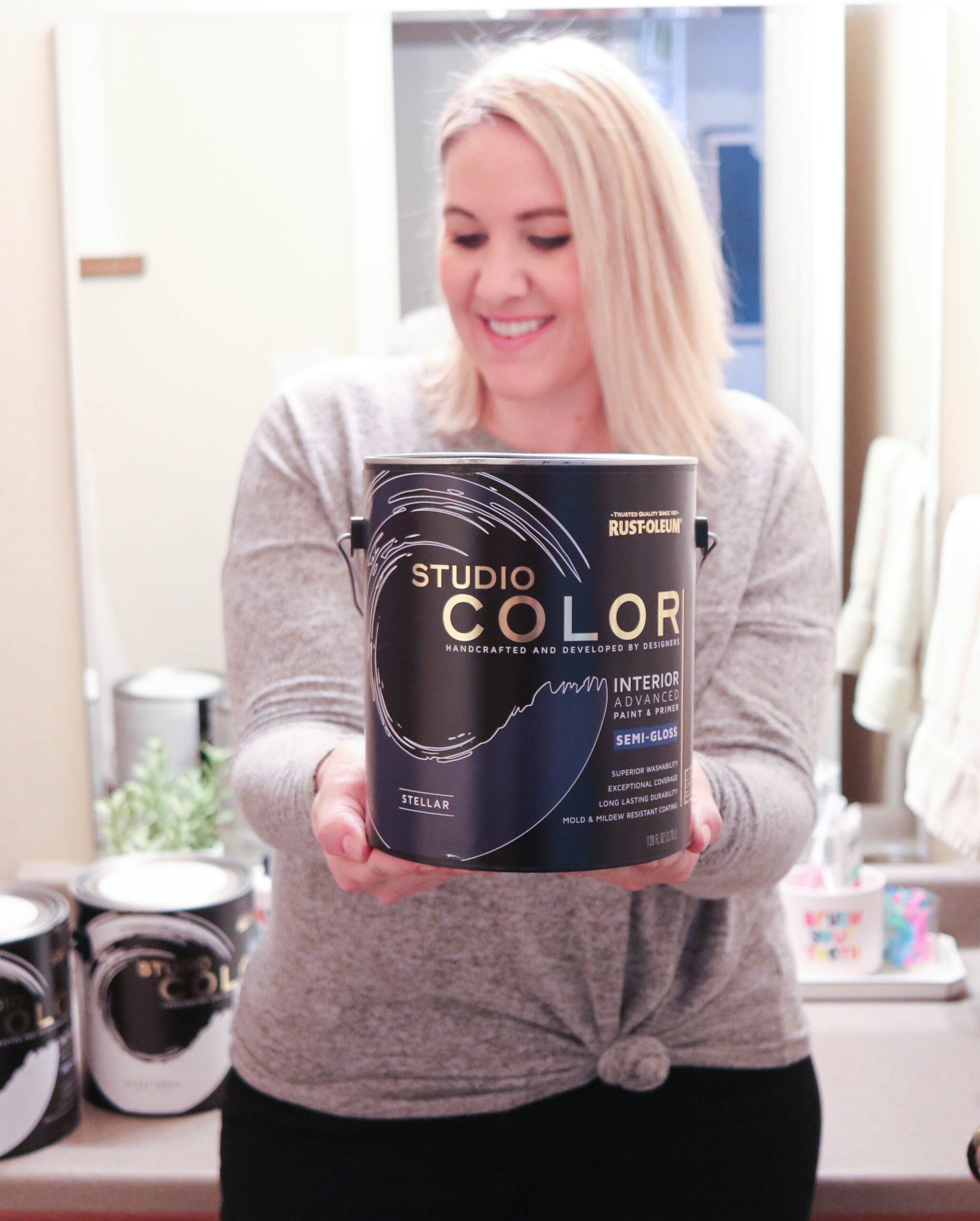 This post is sponsored by Rust-Oleum. All opinions are my own.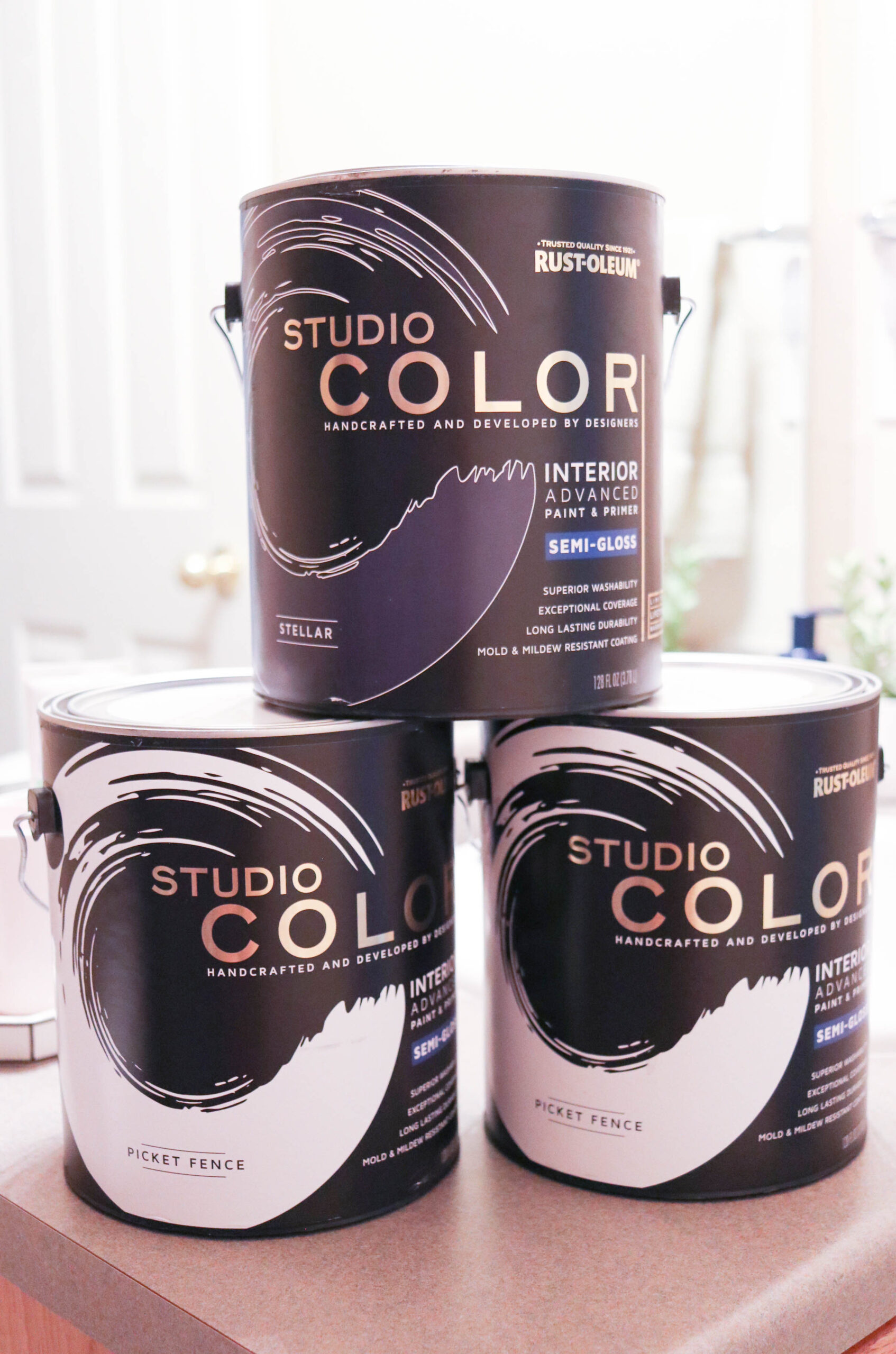 I can't even begin to tell you how excited I am to finally be able to share today's post with you all! For the last month or so, my husband and I have been working on a DIY refresh of our guest bathroom. If you've been following along on Instagram, you may have seem some teasers in my stories. About 2 years ago, we completely renovated our master bathroom. Since then, we have been wanting to refresh our guest/kids bathroom. Working parent life (and having a second baby) got in the way, and we never got around to it. As soon as Rust-Oleum reached out to partner together, we knew exactly how we wanted to showcase their Studio Color Interior Advanced Paint + Primer, available exclusively at Walmart.
We live in a fairly small house, so it has always been important to us to make the space fit our aesthetic. If you're wondering what that is, I would say it's a little eclectic, a little modern, and a lot practical! We don't have a ton of storage space, so we try to live as minimal as we can. When refreshing the bathroom, we actually downsized our vanity. I love how much more open the tiny bathroom space looks now. It also allows the accent wall to really pop! Before revealing the bathroom as it is now, I wanted to share what it looked like before.
Before: DIY Guest Bathroom Refresh
The before of our bathroom isn't very pretty. We have lived in our house for almost 9 years and have made very minimal changes to the room. Over the last few years, as Harper has gotten older, we added a few kid friendly touches. Since the bathroom also serves as our guest bathroom, we really wanted to change the space to make it functional and aesthetically pleasing for all. We knew we had to remove the vanity, mirror, and light fixture above all.
In picking out the paint color we wanted from Rust-Oleum, we knew we had to go significantly lighter than the existing paint color. We went with Picket Fence as the main color to paint the entire room. I had the idea of an accent wall to try to keep the decor minimal, and to brighten up the room. In choosing the color for the accent wall, we tried to find a paint color that would be a nice contrast to Picket Fence. We decided on Stellar, which is a beautiful navy color. The Rust-Oleum Studio Color Wall Paint was ideal for this project because all the colors are pre-mixed and ready to use. There is no priming necessary, and is mold and mildew resistant, which is ideal for our bathroom with minimal ventilation. Once the paint shades were picked out, the painting and the room transformation began!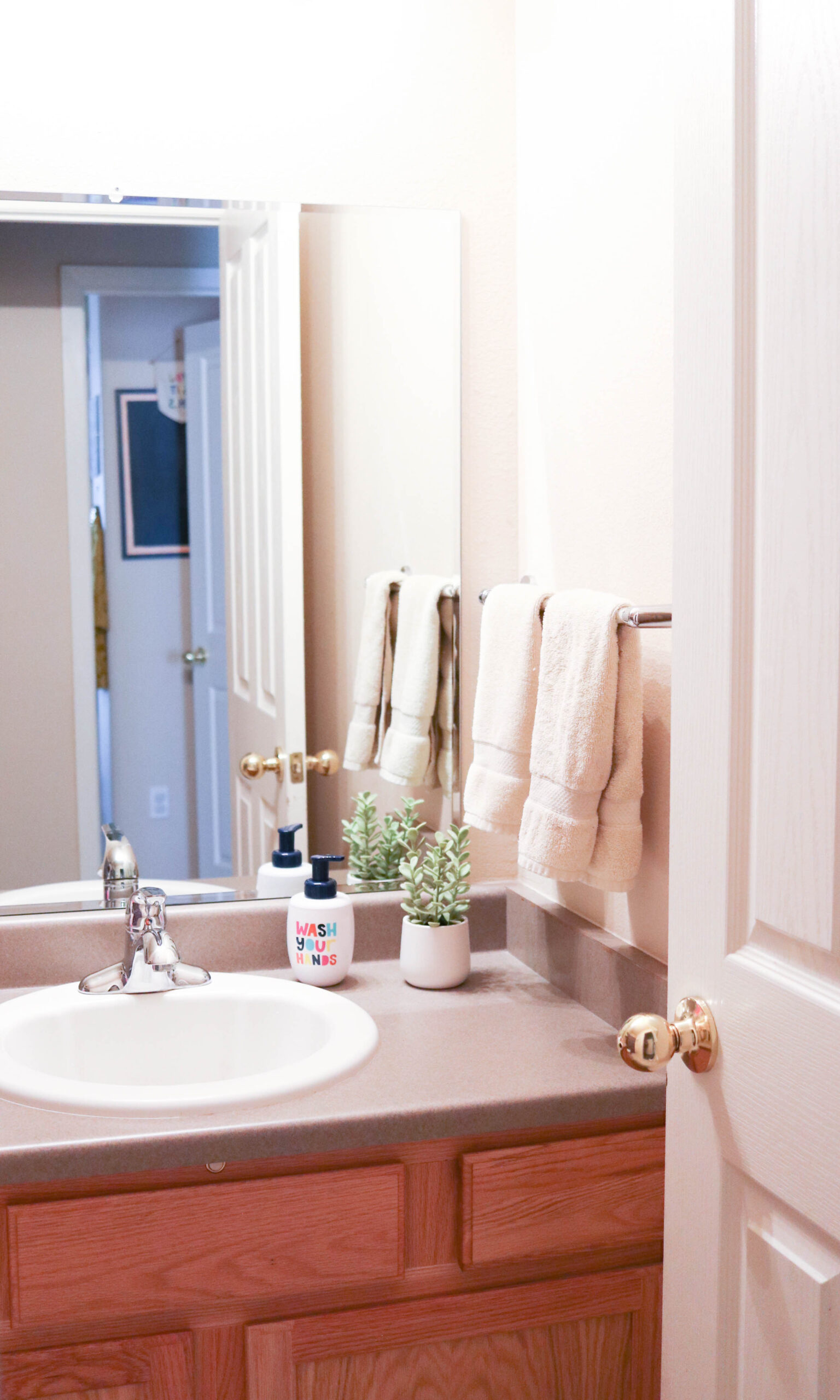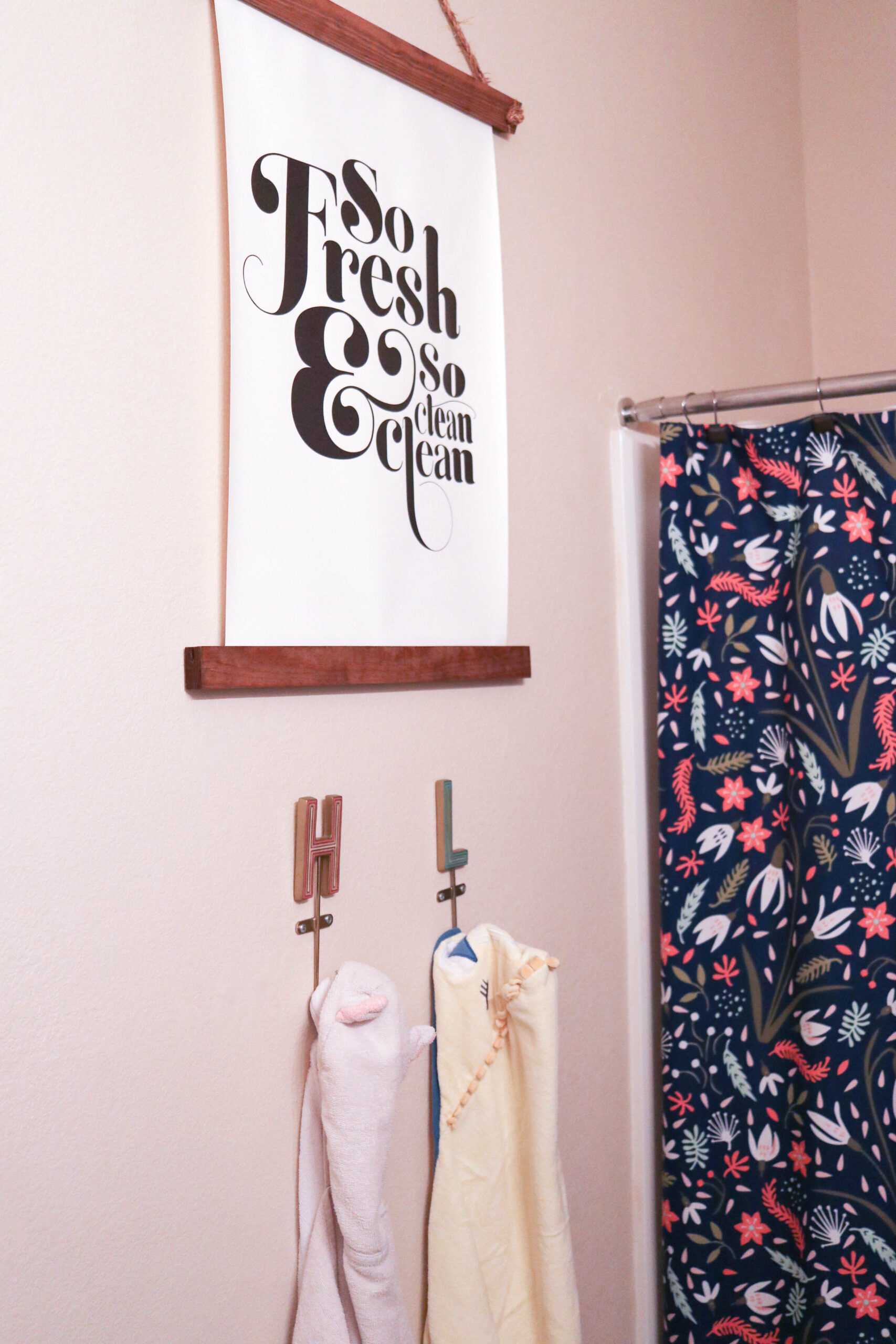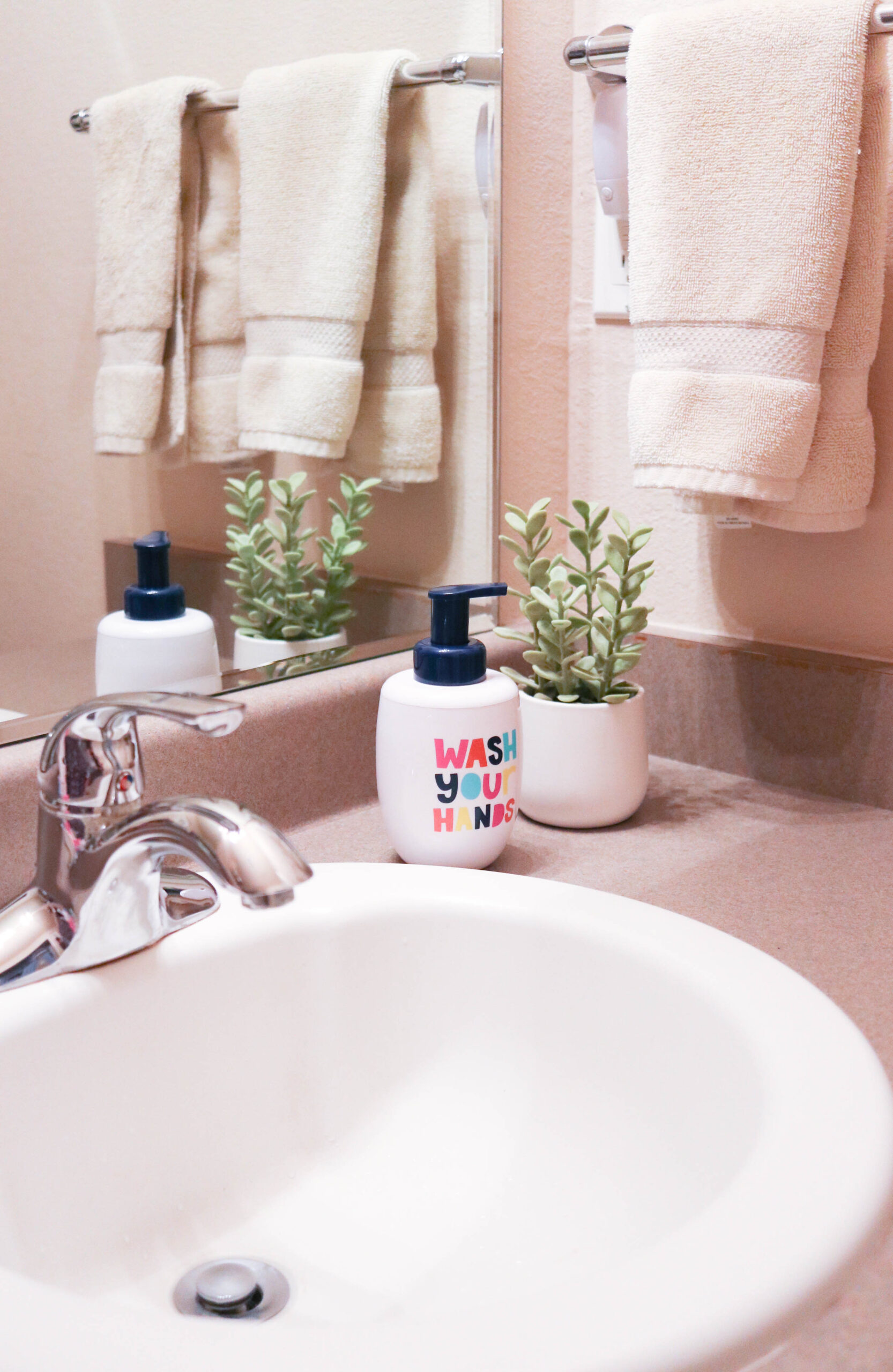 During: DIY Guest Bathroom Refresh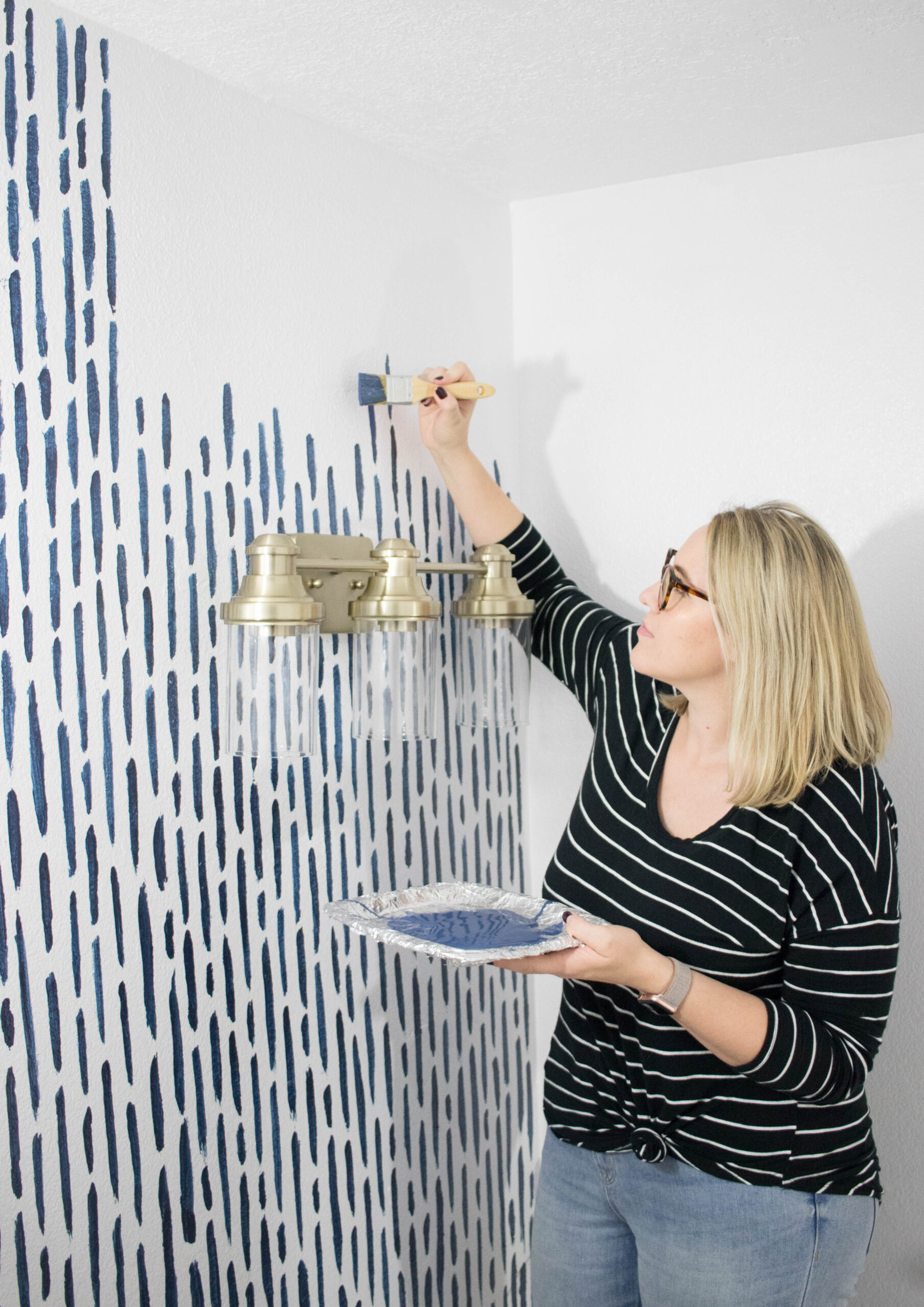 To achieve the look we wanted for the accent wall, we tried to make things as simple as possible. My husband cut the tip of a 4″ paint brush at a bit of a diagonal to help ensure the lines weren't completely uniform. We used the beautiful navy paint in Stellar to free hand brush strokes about 1 inch apart from each other. The main thing we focused on was making sure each stroke was different from the previous one to create contrast in the lines. If a line was too thin, wide, short, etc. this technique makes it very easy to go right back over to make sure the line looks the way you want it to. If you are going to create your own accent wall, have fun with it! The more imperfect the lines are, the better!
After: DIY Guest Bathroom Refresh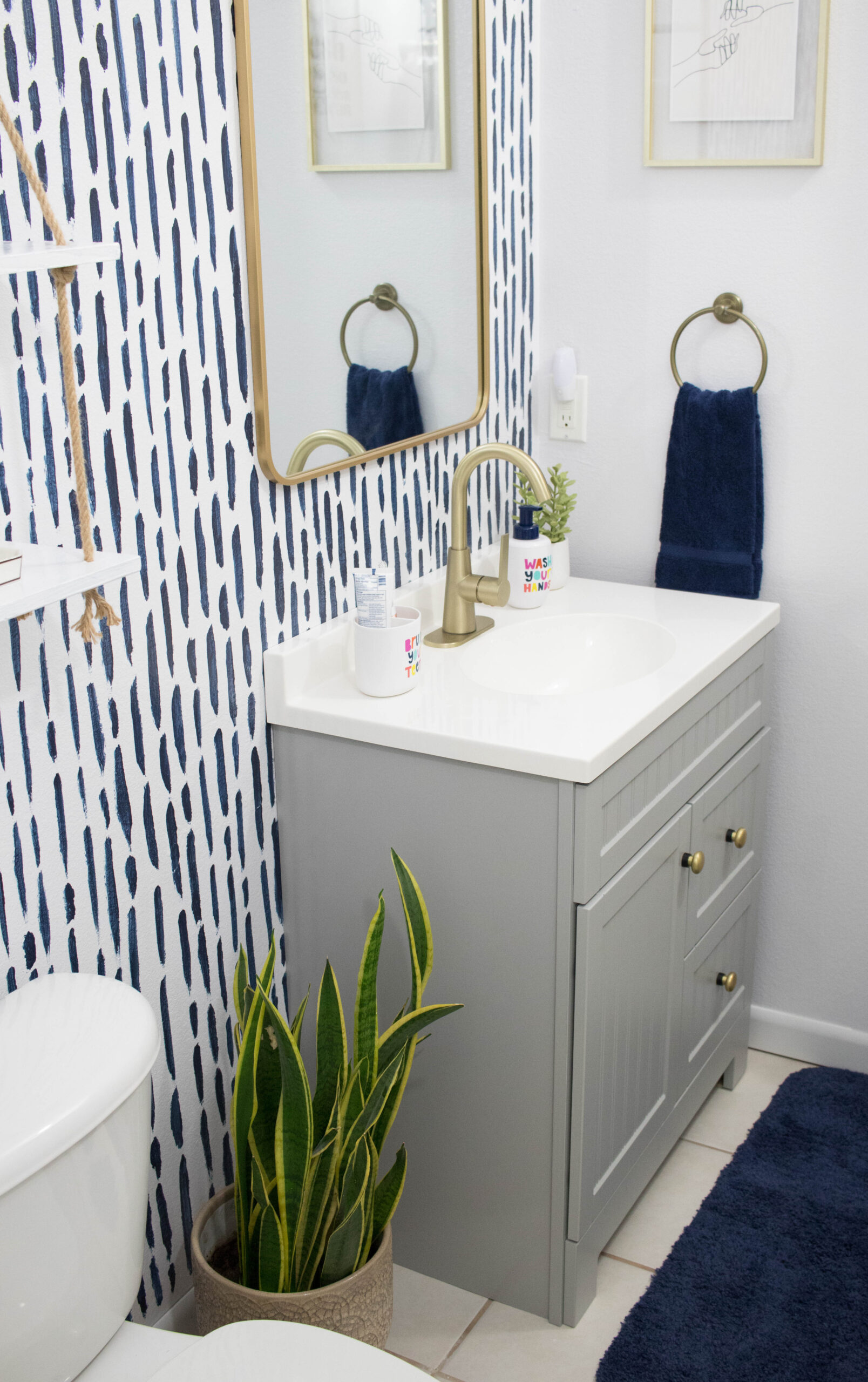 Can you even believe the glow up? I'm actually still a little shocked that this is a part of our house! When I was editing these photos I truly could not believe the difference. The DIY accent wall with the Rust-Oleum Studio Color Wall Paint truly made the space. We were able to keep most of the previous decor, including the wall art and shelf (which we painted with Picket Fence to match the room). I have always wanted a bathroom with gold accents, and the navy accent paint is really complimentary to the rest of the decor. We are absolutely obsessed with our new bathroom, and had so much fun giving it a DIY refresh!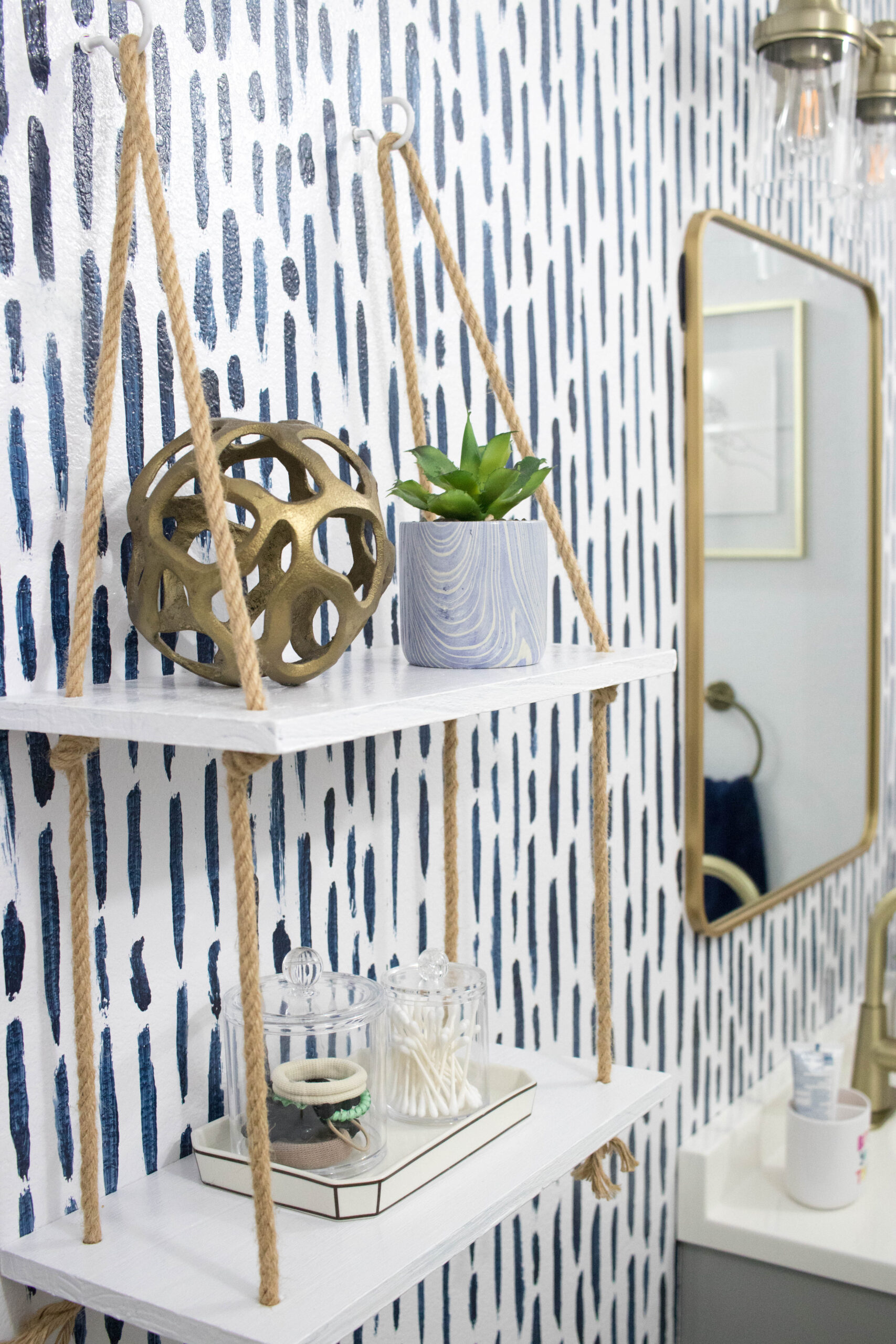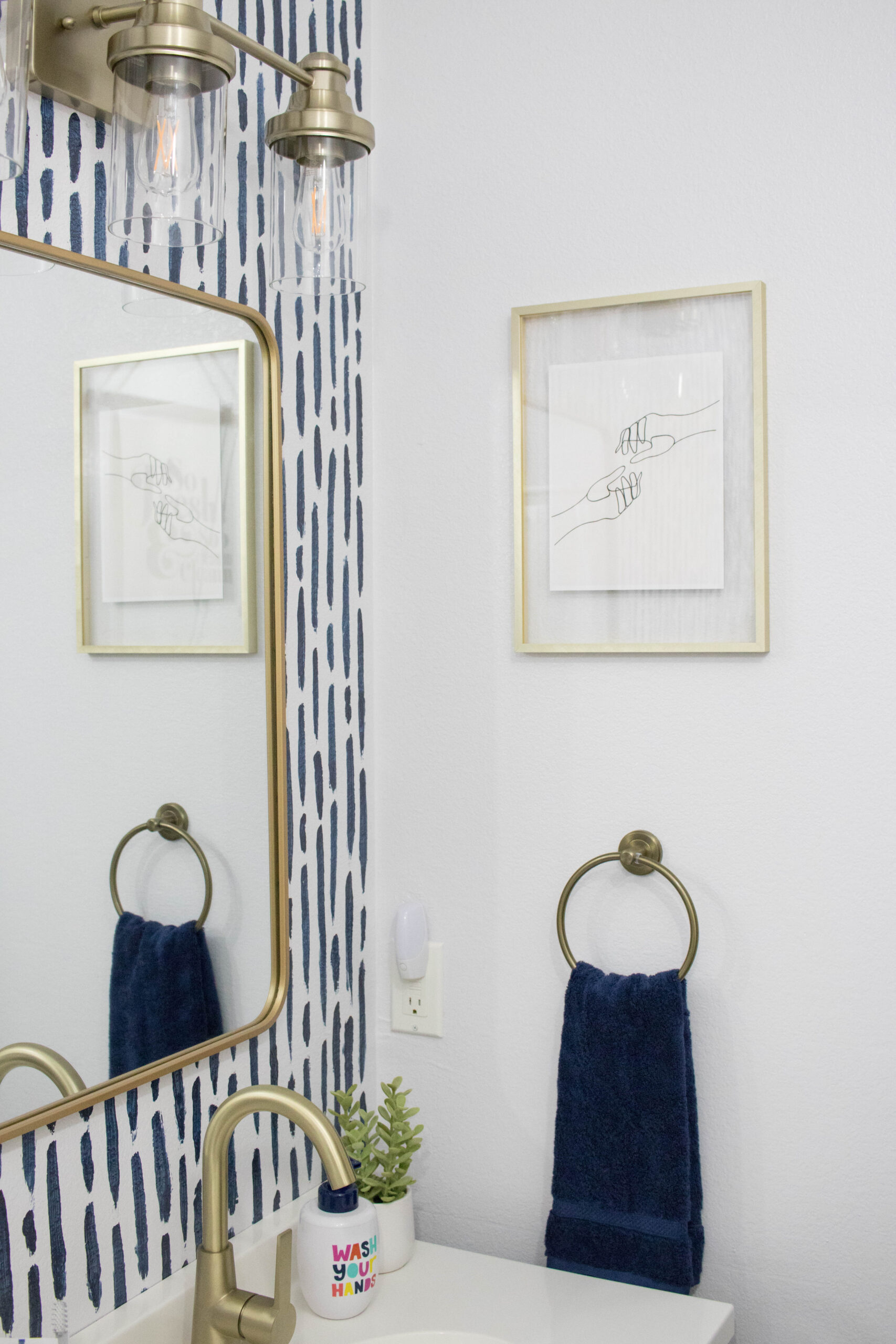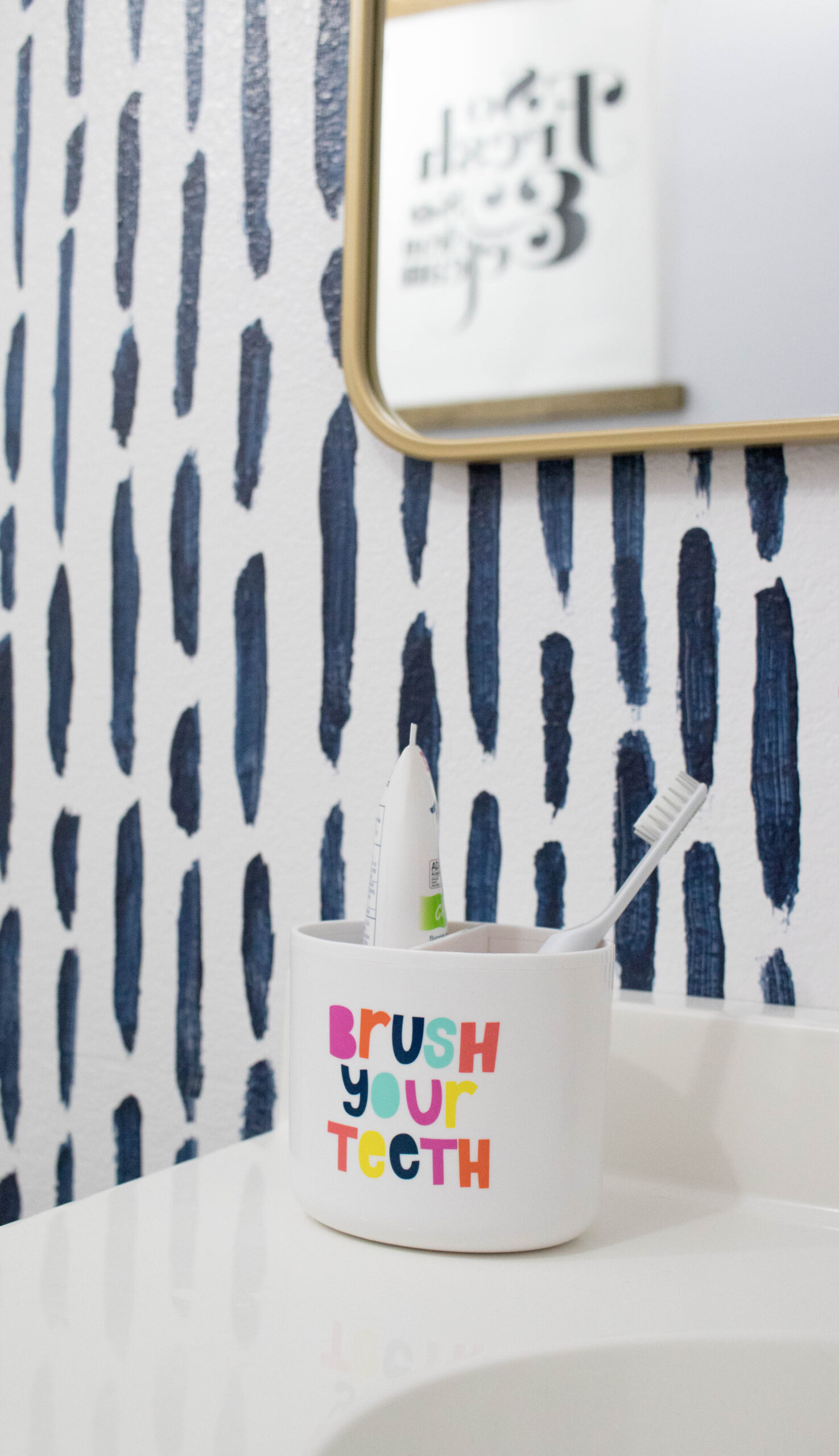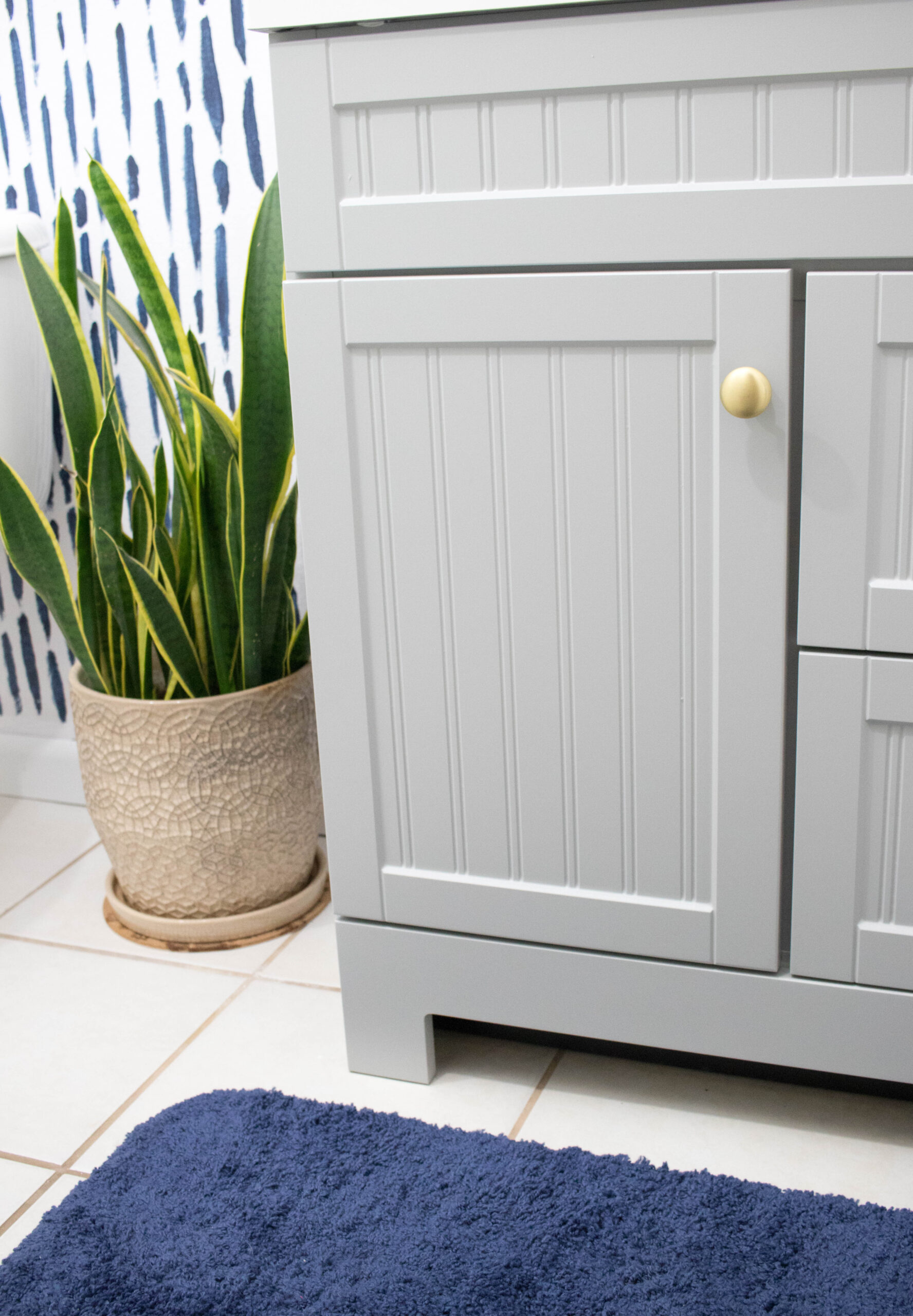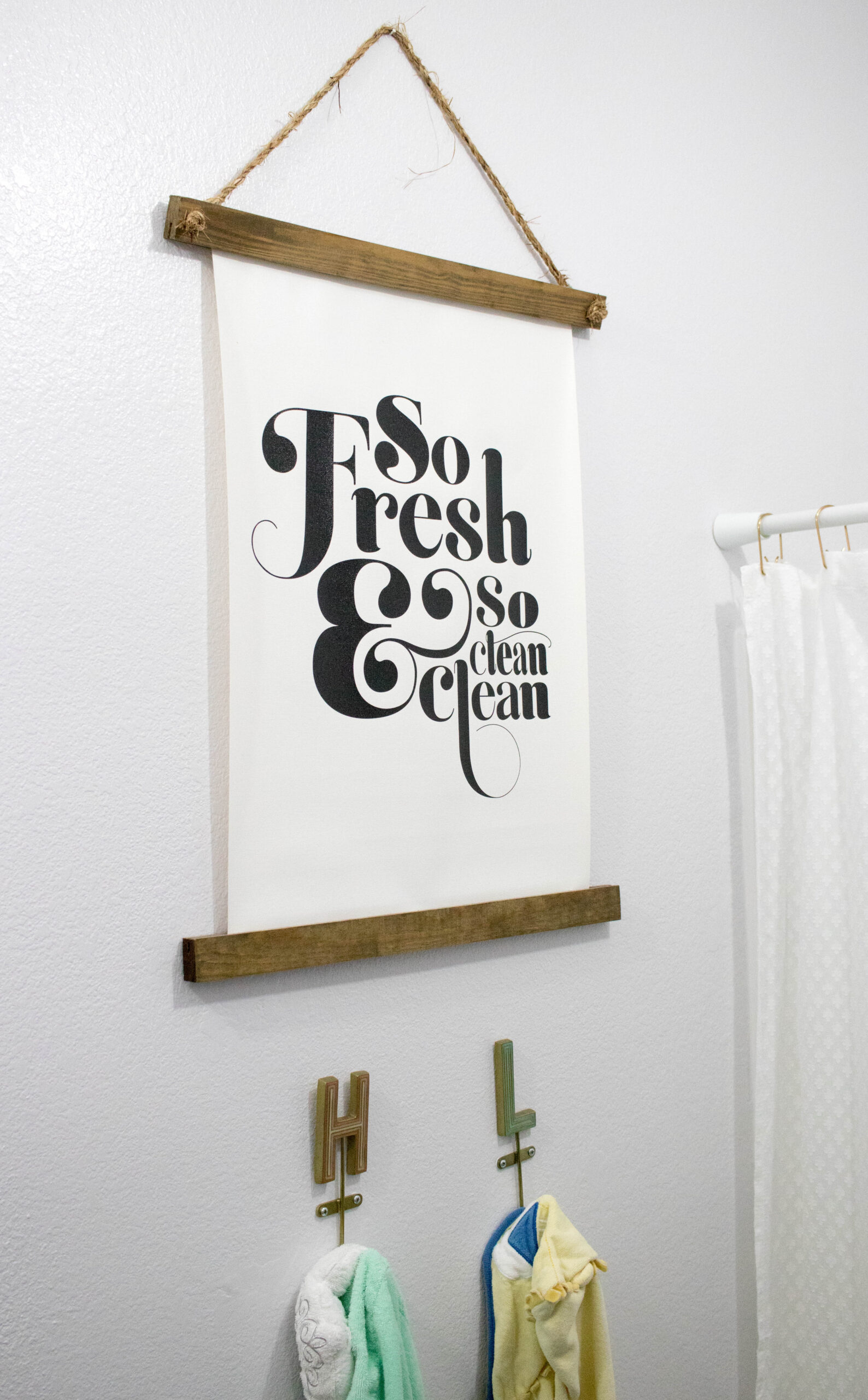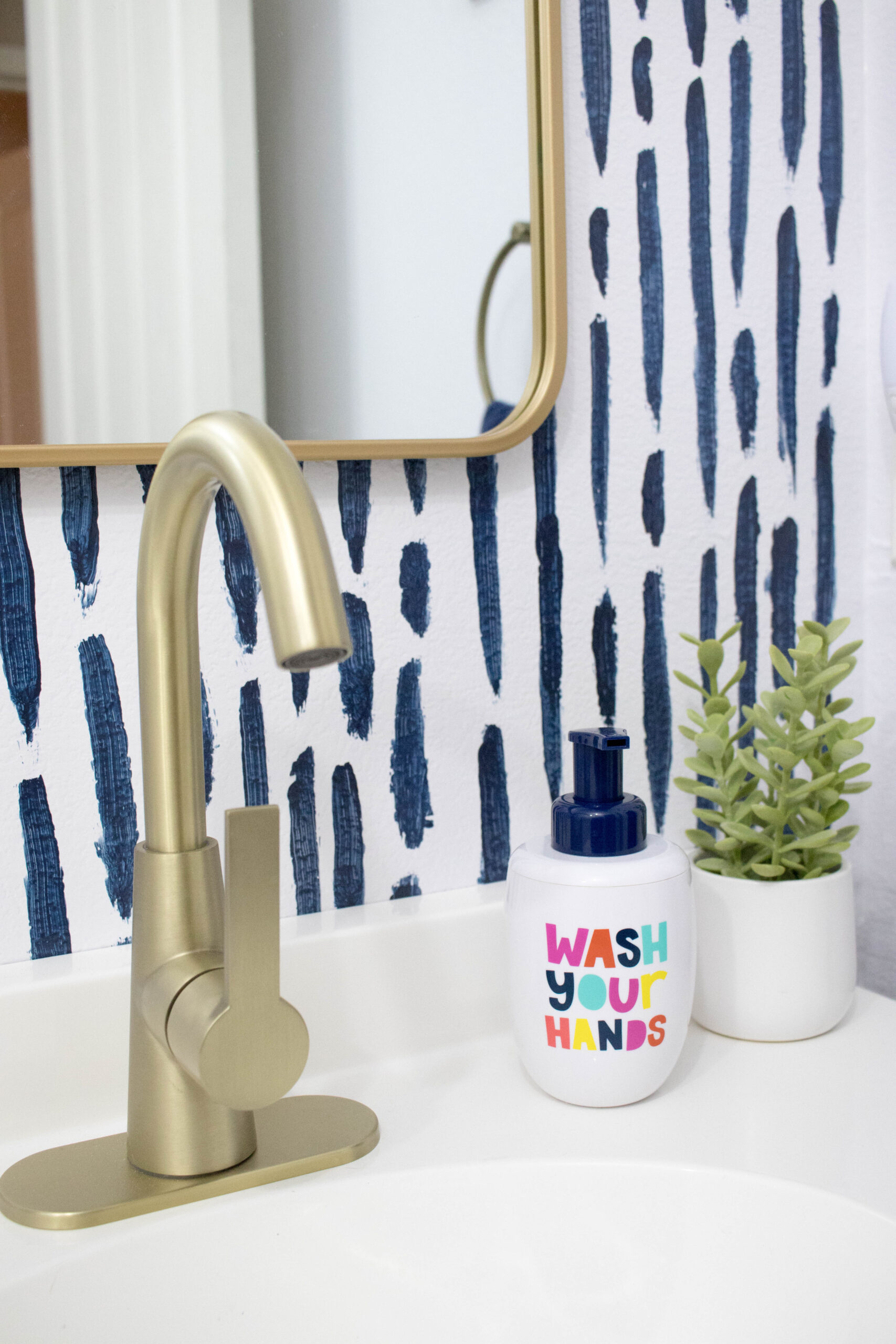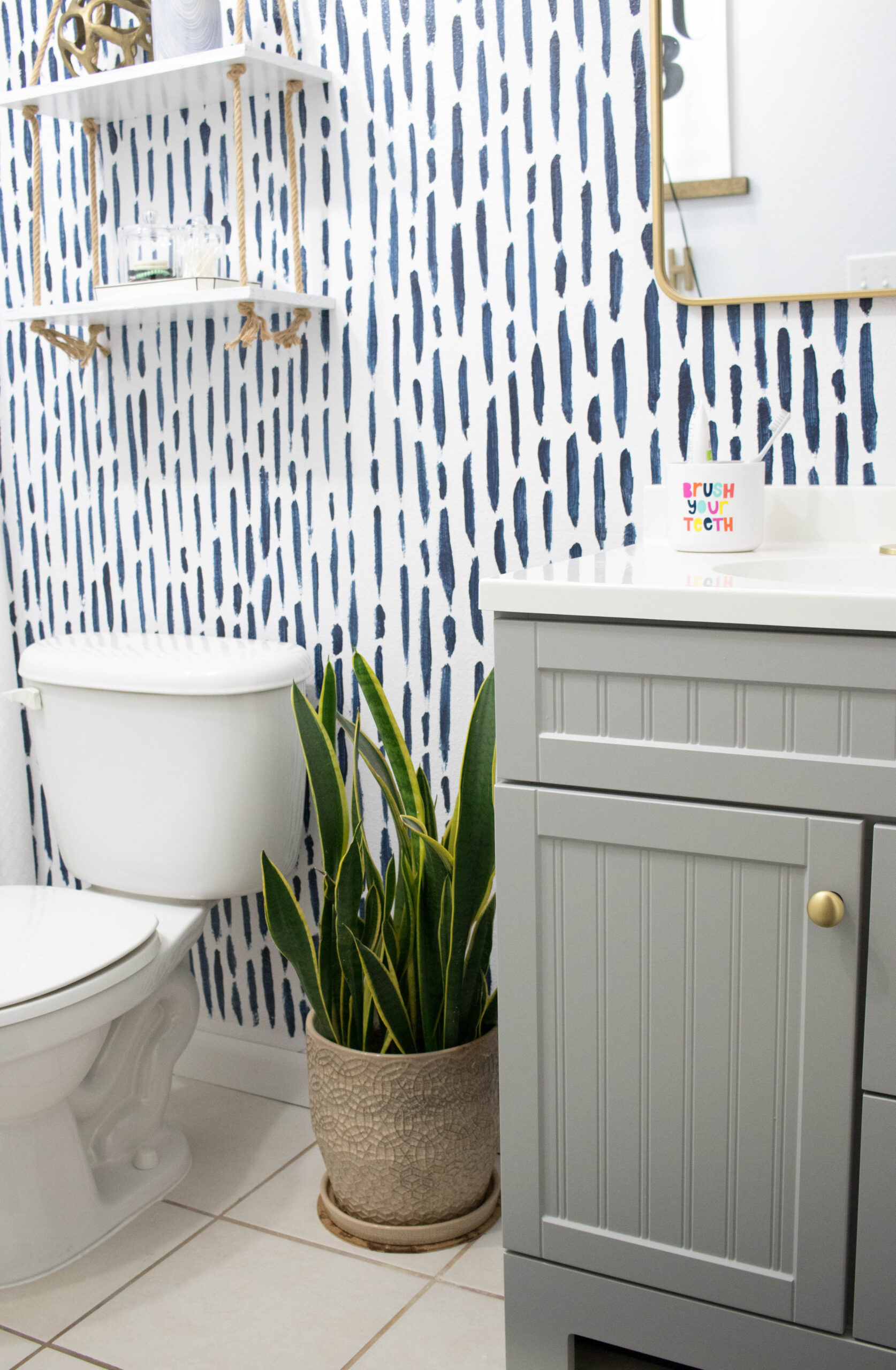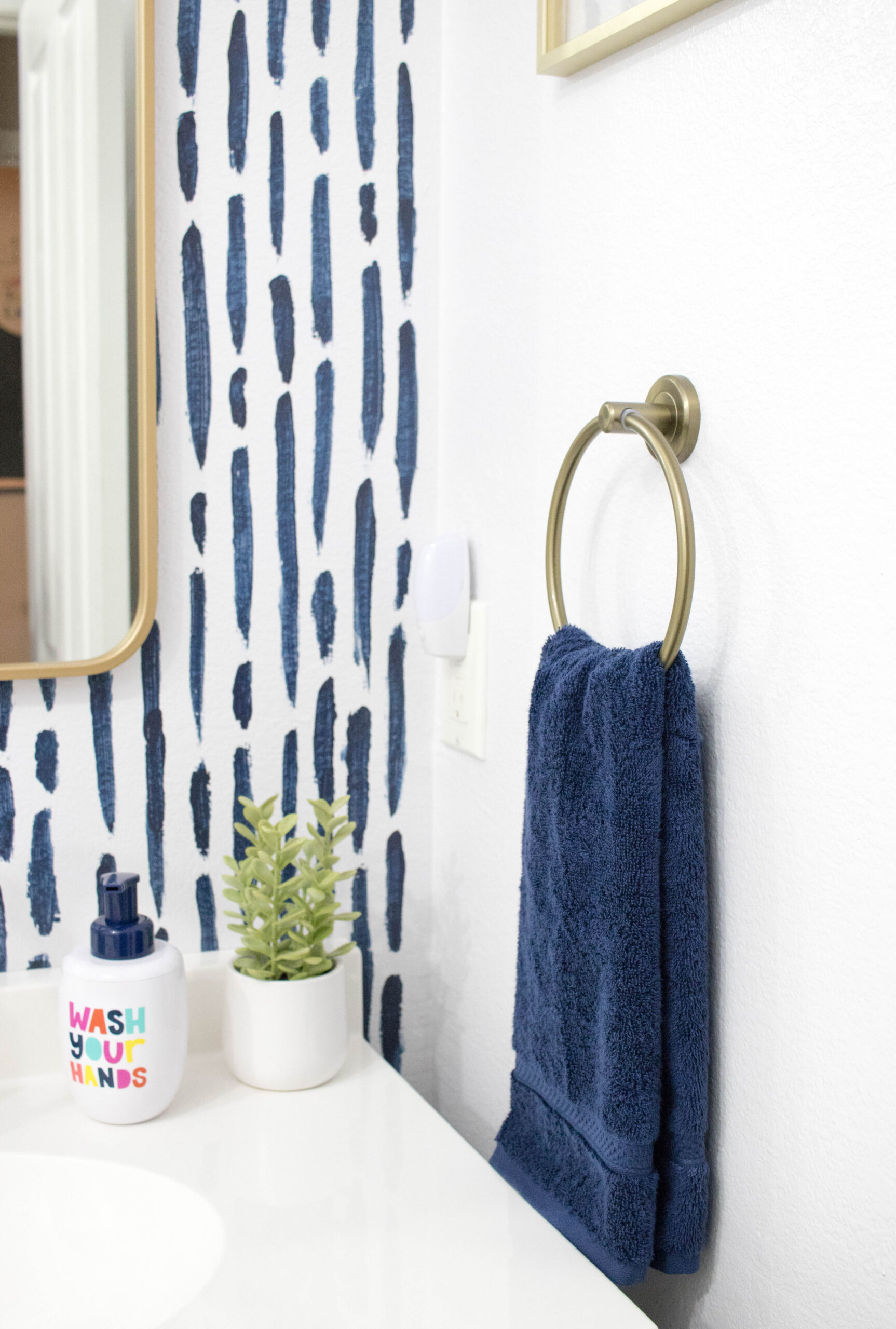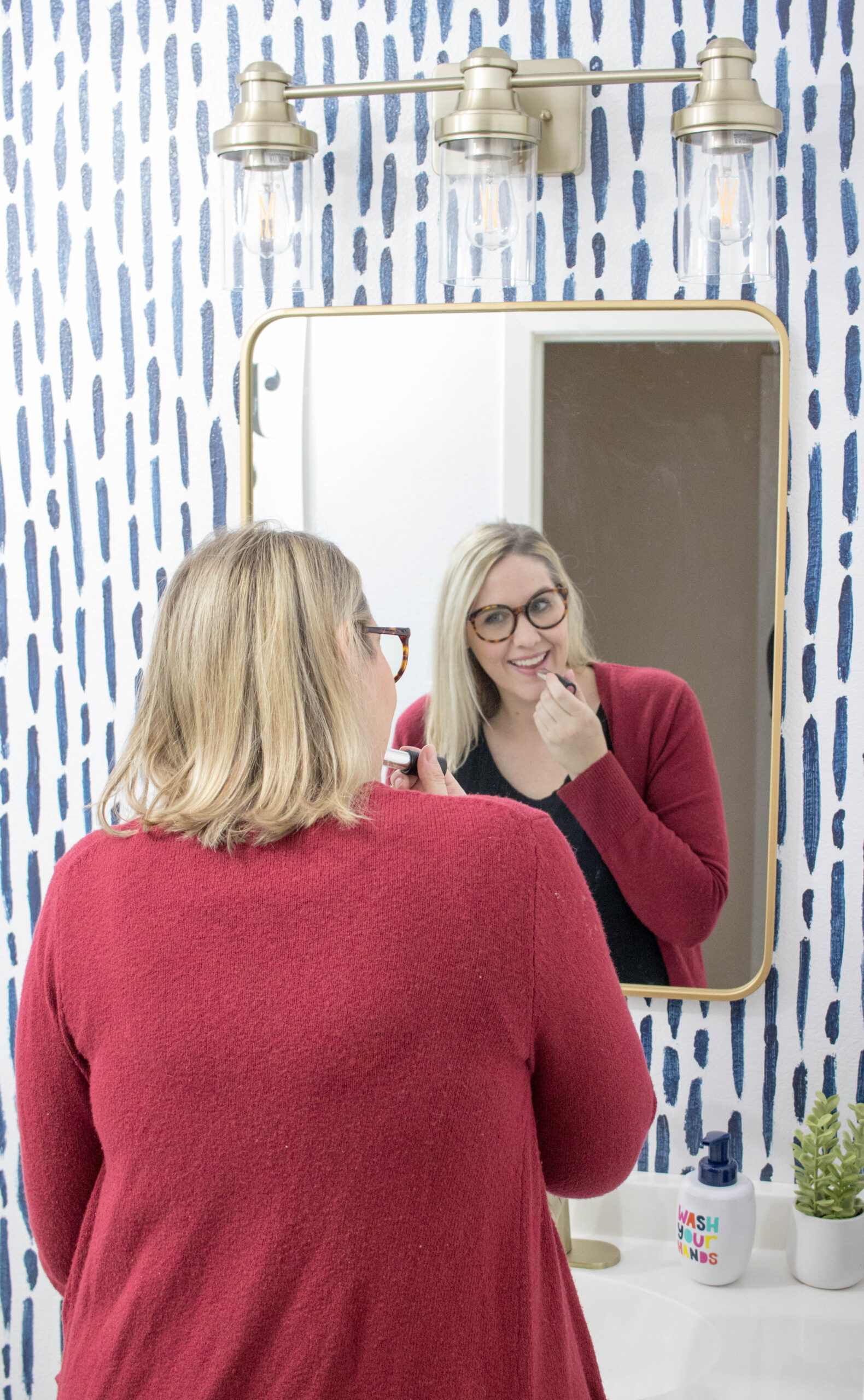 Shop the Post:
Rust-Oleum Studio Color Interior Wall Paint in Picket Fence and Stellar c/o
30 in Gray Single Sink Bathroom Vanity
Rectangular Decorative Wall Mirror
Hanging Shelves (painted with Picket Fence)
allen + roth 3 Light Vanity Light
Opalhouse Textured Fringed Shower Curtain
Brushed Gold Single Handle Centerset Faucet
'Brush Your Teeth' Toothbrush Holder
'Wash Your Hands' Soap Dispenser
Pin for Later: