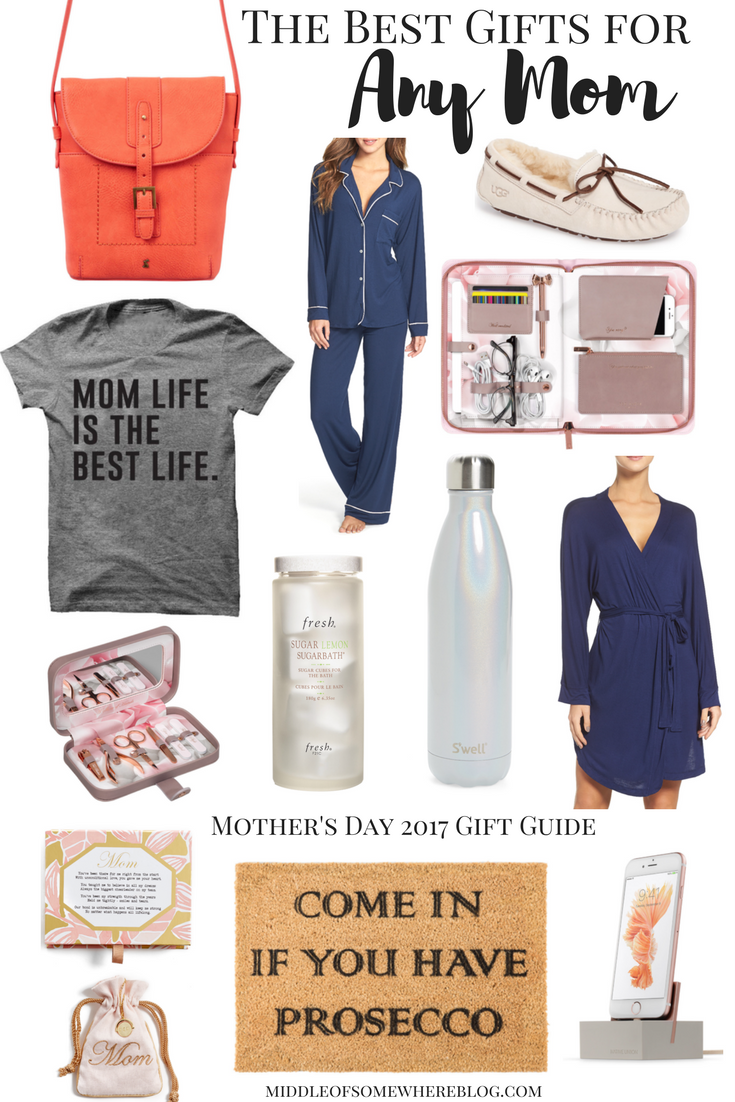 Mother's Day is less than two weeks away, which means if you haven't shopped for the mom in your life yet, you better get on it! I literally text my sister a few days ago and said, "What are we getting mom for Mother's Day?" I know my mom reads my blog (Hi, Mom!), so I won't go into detail as to what we came up with. Instead, I thought I'd share some other great and affordable options that would be perfect for any mom in your life.
I was excited when Amara reached out to me about working together for my Mother's Day gift guide this year. They have some of the most beautiful and luxurious home and lifestyle items that are perfect for any budget. Amara was kind enough to send me a few items from my list, including this coral Joules crossbody bag and pom pom trim scarf that I'll be sharing later on Instagram. The item I am the most excited about is the Ted Baker lifestyle organizer! As soon as I saw this beauty in person, I knew I had to include it in my guide. It is a little pricey, but trust me when I say it is worth every penny! I plan to take it on our trip to California in a few weeks, and know it will be the perfect addition to my carry on.
In addition to some practical pieces, I also had to include a few leisurewear pieces because most mamas are all about comfort! I know I certainly am. As soon as I get home, I can't wait to put on a cute graphic tee, some lounge pants, and a comfy pair of slippers. Just because they're comfortable, doesn't mean they can't be a little stylish! I also don't know any mom that doesn't love a nice soft robe or a personalized piece of jewelry. And if all else fails, pick up a cute door mat and a bottle of wine (or Prosecco!)
What are you planning to get your mom or any of the other special ladies in your life for Mother's Day?
Best Gifts for Any Mom // Mother's Day Gift Ideas
Joules Crossbody Bag | ILY Couture 'Mom Life' Tee | Eberjay Pajamas | UGG Dakota Slippers 
Ted Baker Lifestyle Organizer | Ted Baker Manicure Set |Fresh Sugar Lemon Bath Cubes
S'well Milky Way Water Bottle | Honeydew Intimates Jersey Robe 
Mom Love Letters Pendant Necklace | Prosecco Door Mat | Native Union iPhone Charging Dock