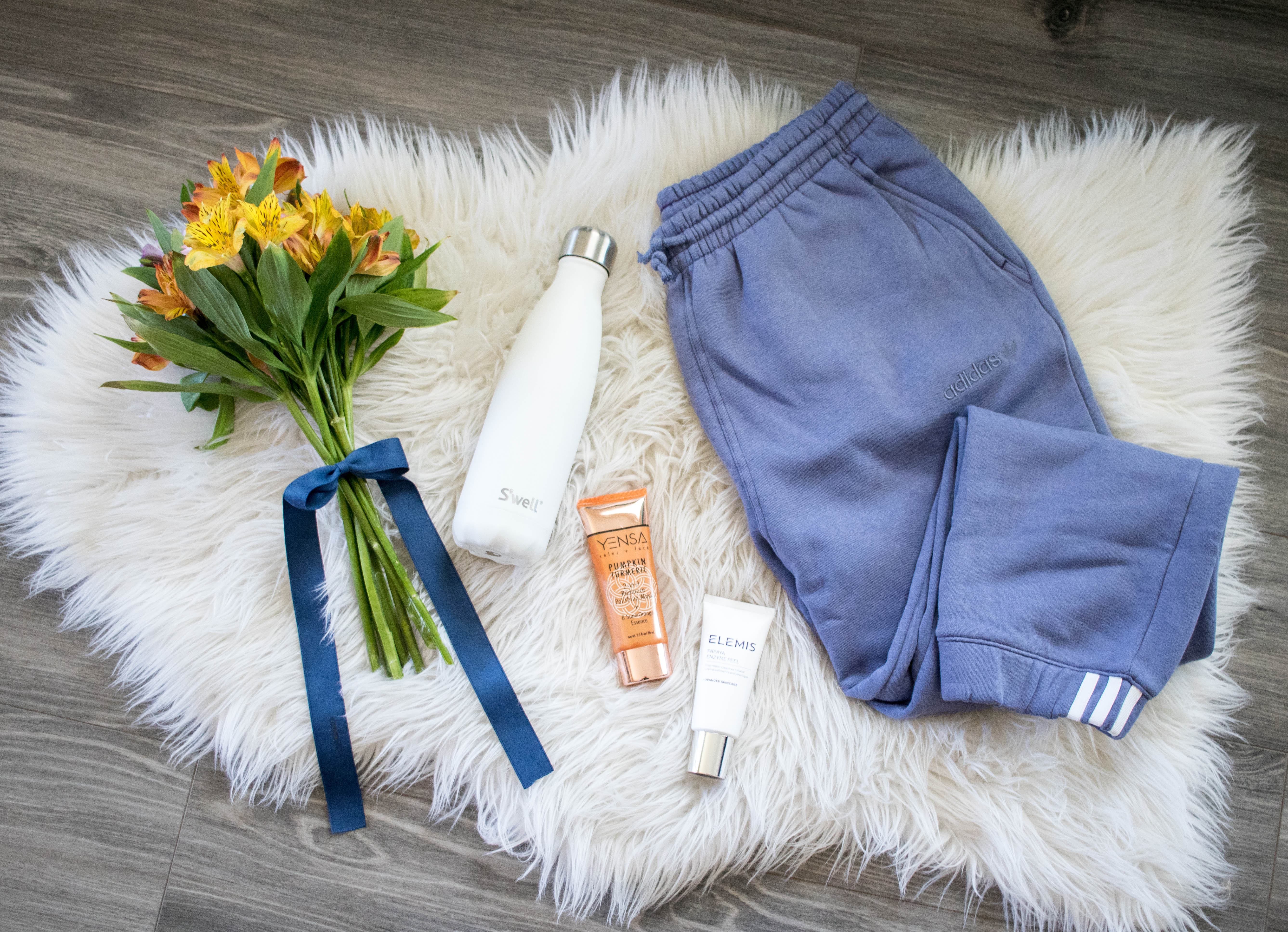 This post is sponsored by adidas. All opinions are my own.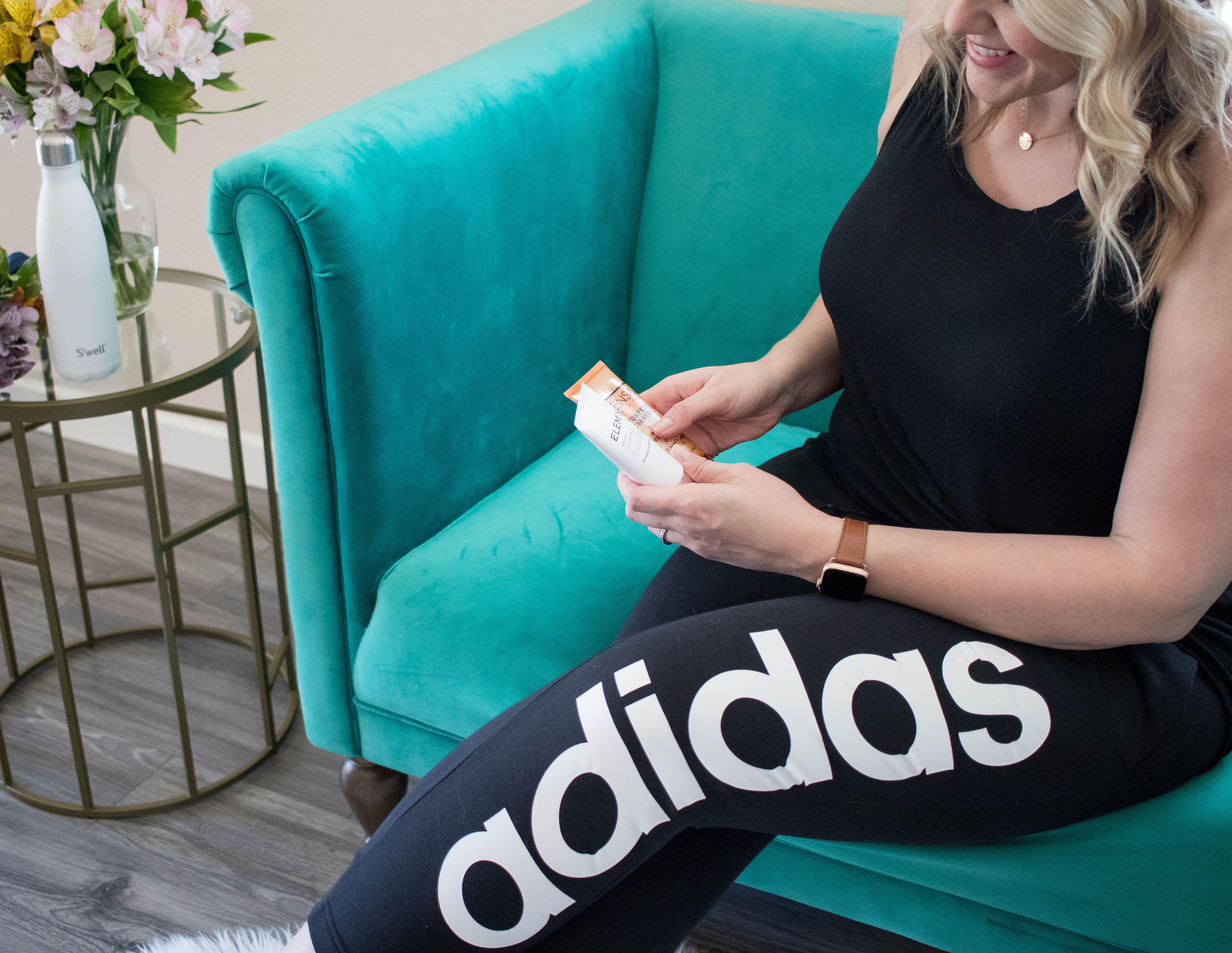 With Mother's Day just a few days away, I wanted to put together a little gift guide in case you're still shopping for a special mama in your life. You may also be a mama and want to do a little shopping for yourself. Either way, I've got you covered! I actually own 99% of these items, so I can tell you that they are absolutely mama approved.
For today's gift guide, I wanted to focus on items that any mom would want, and focus particularly on gifts that promote health, wellness, and self-care. As moms, it's essential (yet really hard to fit in sometimes) to take care of ourselves. If we aren't healthy for ourselves, it can feel impossible to care for our families! Self-care can look like so many different things to each person. For some it's just making sure to drink enough water each day, and for others it is throwing on a comfy pair of joggers and a nice face mask. I actually fall into both categories, depending on the day, and I have a feeling my fellow mamas can relate.
Since Mother's Day is coming up around the corner, I wanted to make sure to include some items today that if purchased soon, can still arrive in time for the big day. No matter how to plan to celebrate Mother's Day, I hope it's full of a little rest, relaxation, and of course, self-care!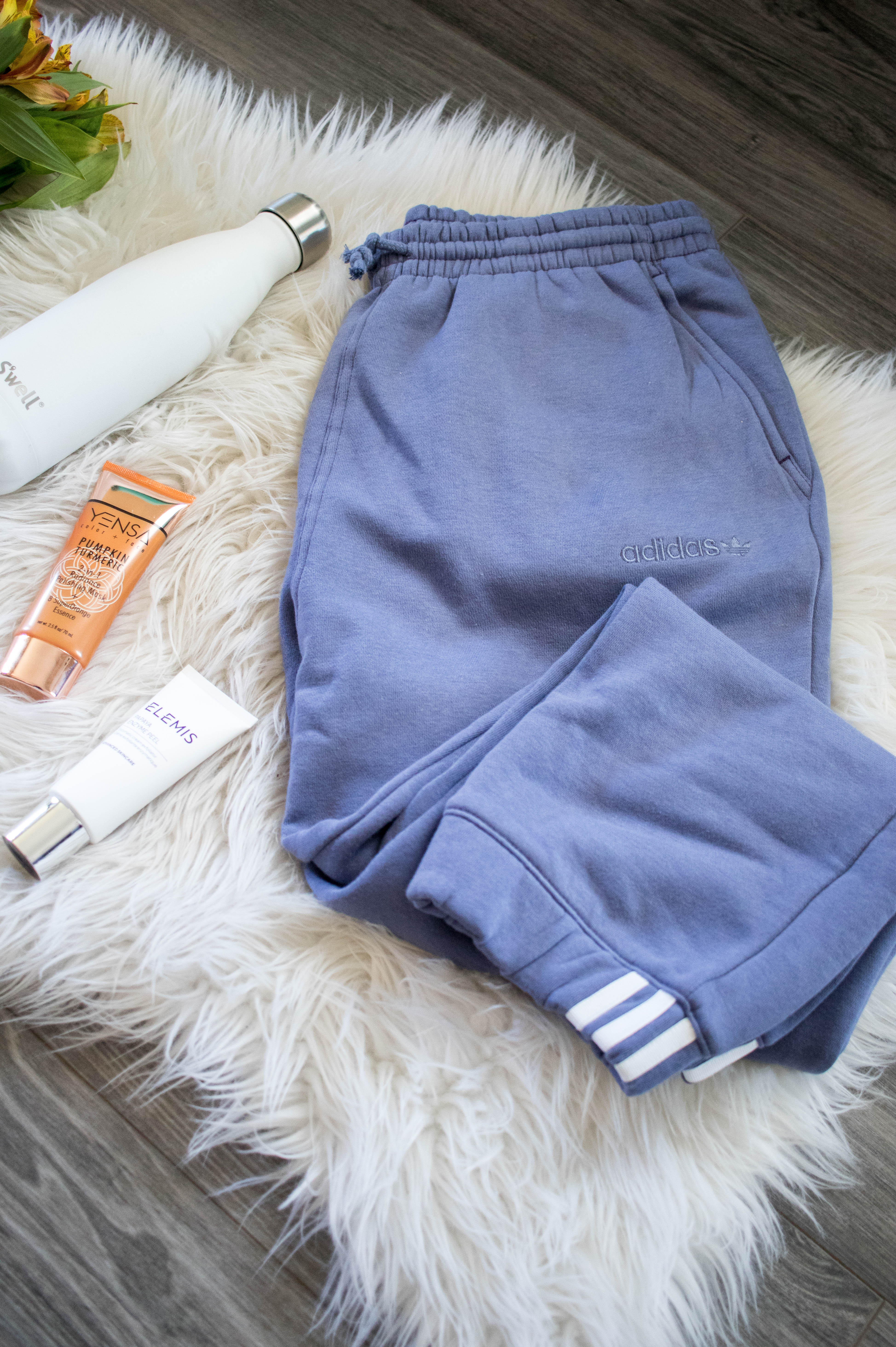 Mother's Day Gift Guide Under $100
adidas Joggers – Joggers are a mama's best friend! I say that because they can easily be dressed up to run errands, or down to hang out on the couch watching your favorite Netflix show. I've been living in the pair I am wearing today, and they are totally bump friendly! I'm almost 18 weeks pregnant, and love how comfy this pair is with a bump. I recommend sizing up a size if you're looking to buy for an expecting mama!
Jade Facial Roller – One of my favorite inexpensive beauty finds. The jury is still out whether or not a jade roller makes a huge difference in the appearance and texture of my skin, but it does feel amazing! I love using mine with a few drops of beauty oil when I'm feeling extra tired and need to unwind at the end of the day.
Yoga Mat with Carrying Strap – The one item in the list I don't own! I do own a yoga mat, but not this exact one. Yoga, whether at home or in a studio, is a great low-impact way to get your body moving and help de-stress.
S'well Water Bottle – My favorite reusable bottle! S'well bottles keep your drink hot or cold for 12+ hours. I have definitely made coffee at 8am and it's still piping hot at 2pm when I finally get around to drinking it. Mom life approved!
adidas Mommy & Me Superstar Shoes – You guys know I am all about the twinning. If you or a mama you know is like me, matching adidas Superstar shoes are an absolute must have!
Yensa Beauty Pumpkin Turmeric Polishing Mask – A wonderful 2-in-1 exfoliator and mask. Made with clean ingredients, this product smells and feels incredible on the skin!
'Mama' Necklace – I have this necklace and wear it almost every day. It is the perfect dainty piece for any jewelry collection! It also comes in gold, rose gold, and silver, so there's something for everyone.
Elemis Papaya Enzyme Peel – Another skincare favorite that is perfect for any skin type. This peel smells incredible and leaves your skin feeling so soft! Definitely a more luxurious item that's worth the splurge.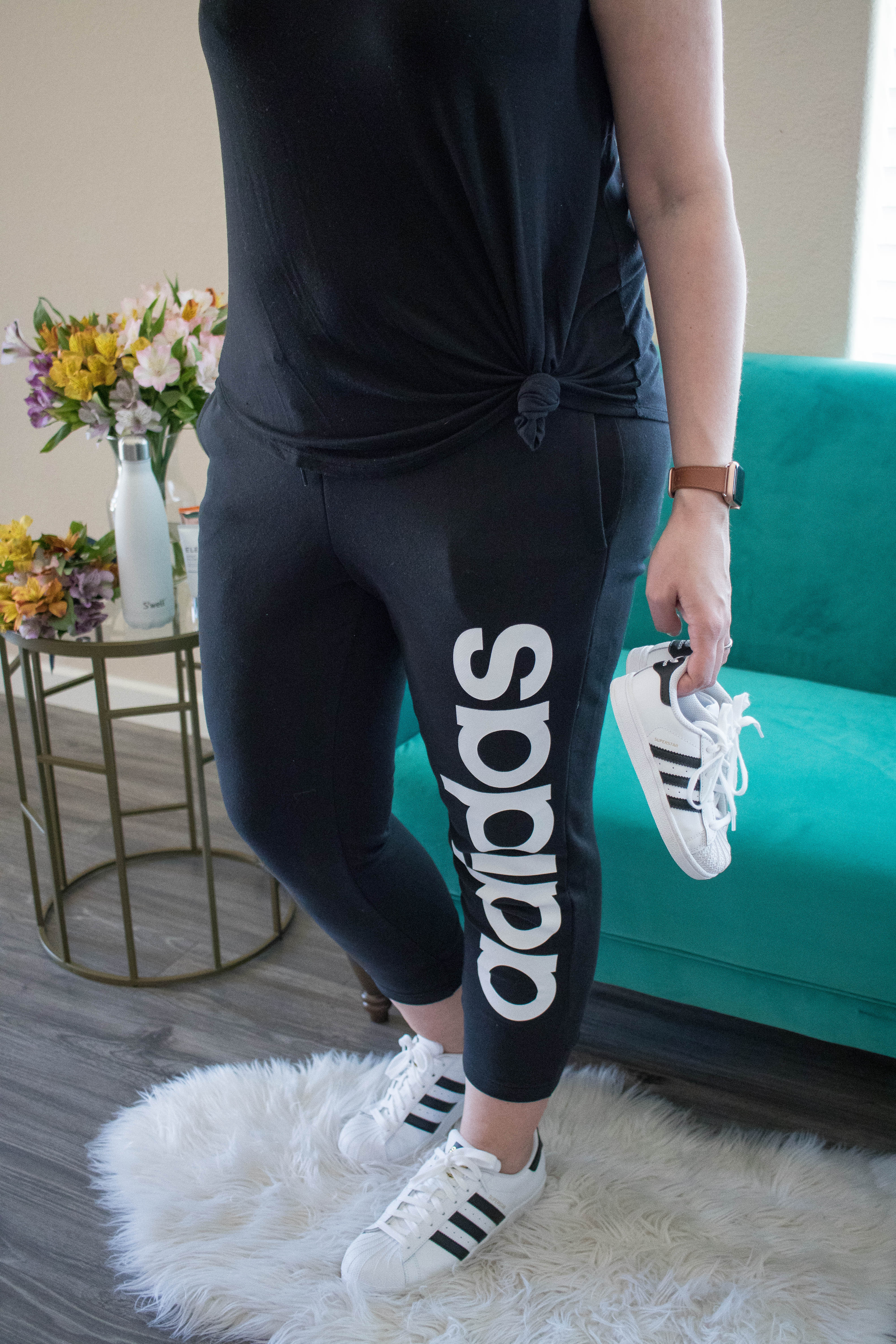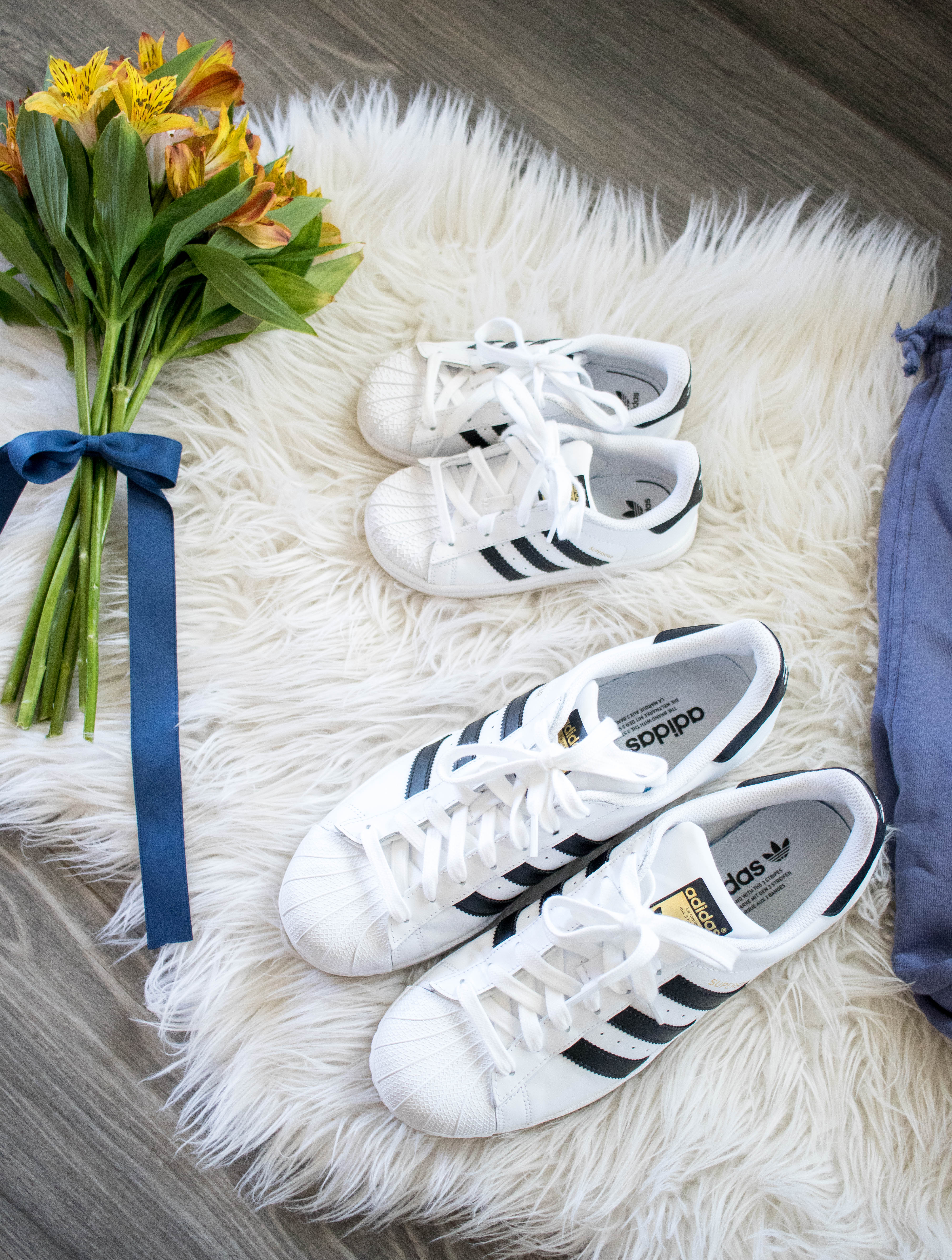 Shop the Post: