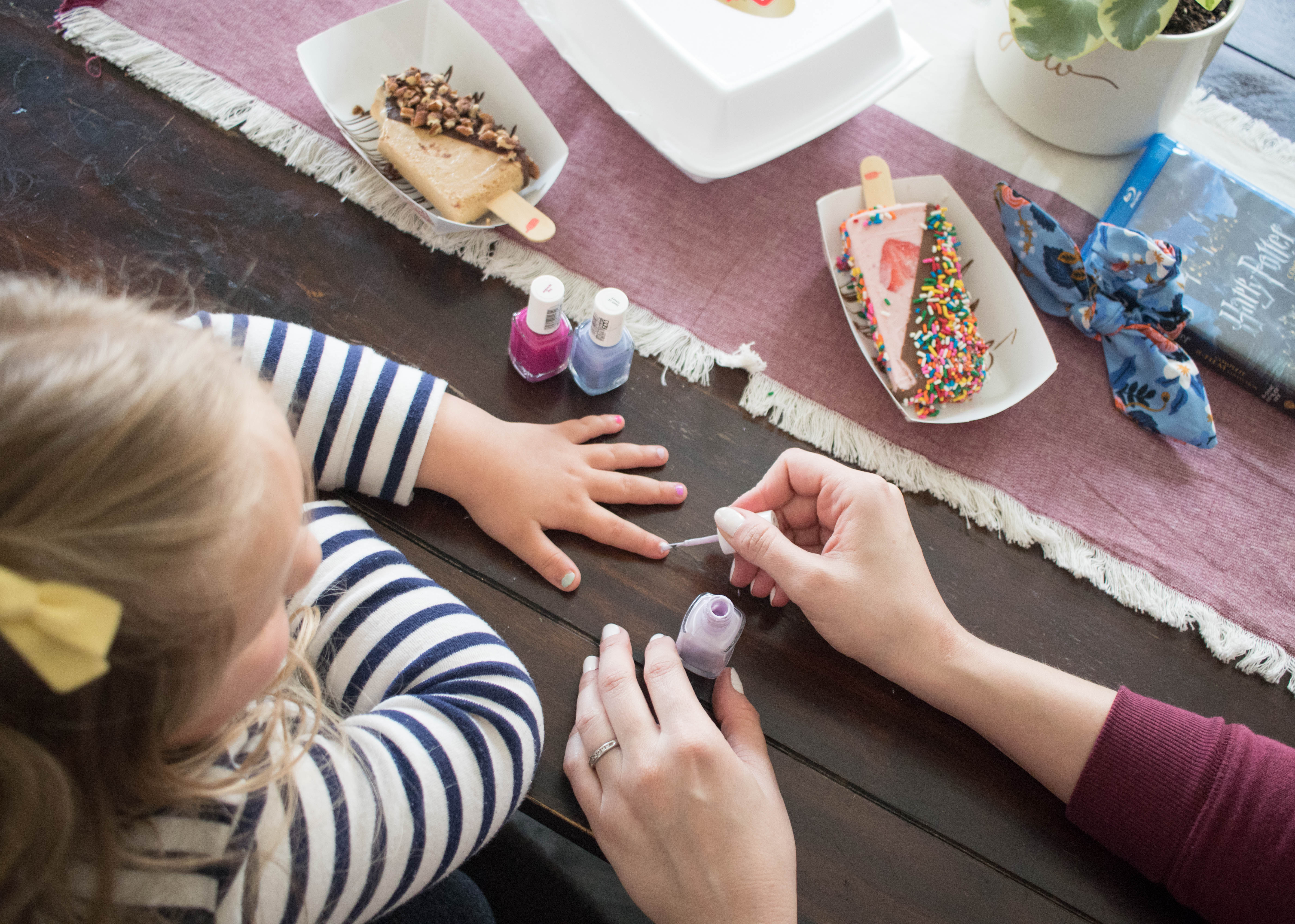 This post is sponsored by Grubhub. All opinions are my own.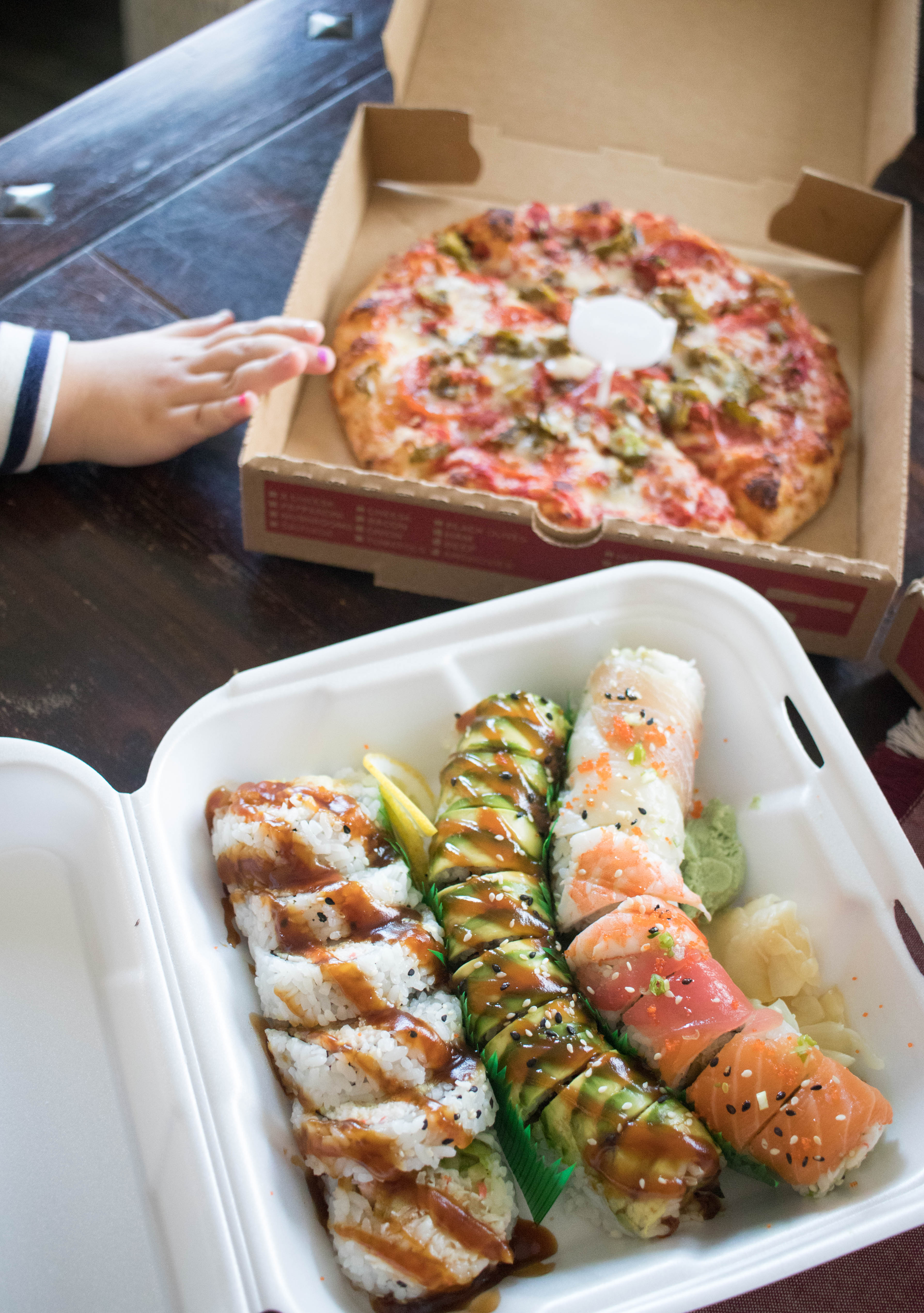 One of my favorite things about being a girl mom is spending one-on-one time with my daughter. While it's fun to go out and explore, we also love having girls nights in! I definitely lucked out in the daughter department because Harper is turning out to enjoy a lot of the same things I do. We try to plan a girls night in at least once a month, and are now loving them even more thanks to the ease of having dinner covered with delivery from Grubhub.
How to Have a Girls Night In With Your Toddler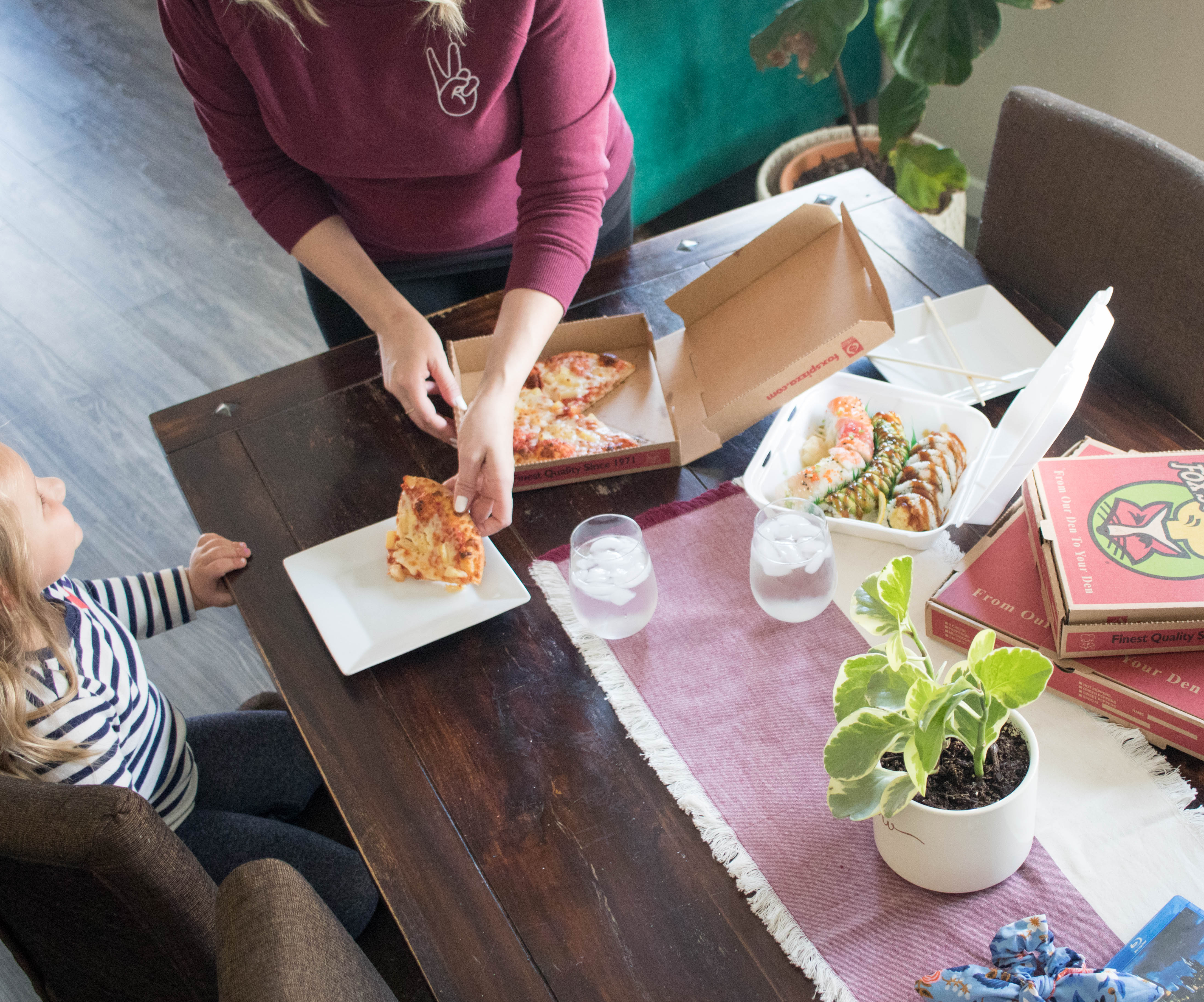 When having a girls night in, like most toddlers, Harper almost always chooses pizza for dinner. We like to order from Fox's Pizza Den because they have a huge menu! We can order a few small pizzas so everyone gets the toppings they want. Harper always picks pineapple for her pizza, and I tend to lean toward anything with green chile. They also have tons of sandwiches and salads to choose from. For a girls night in, we like to go all out and spring for the cheesy breadsticks too.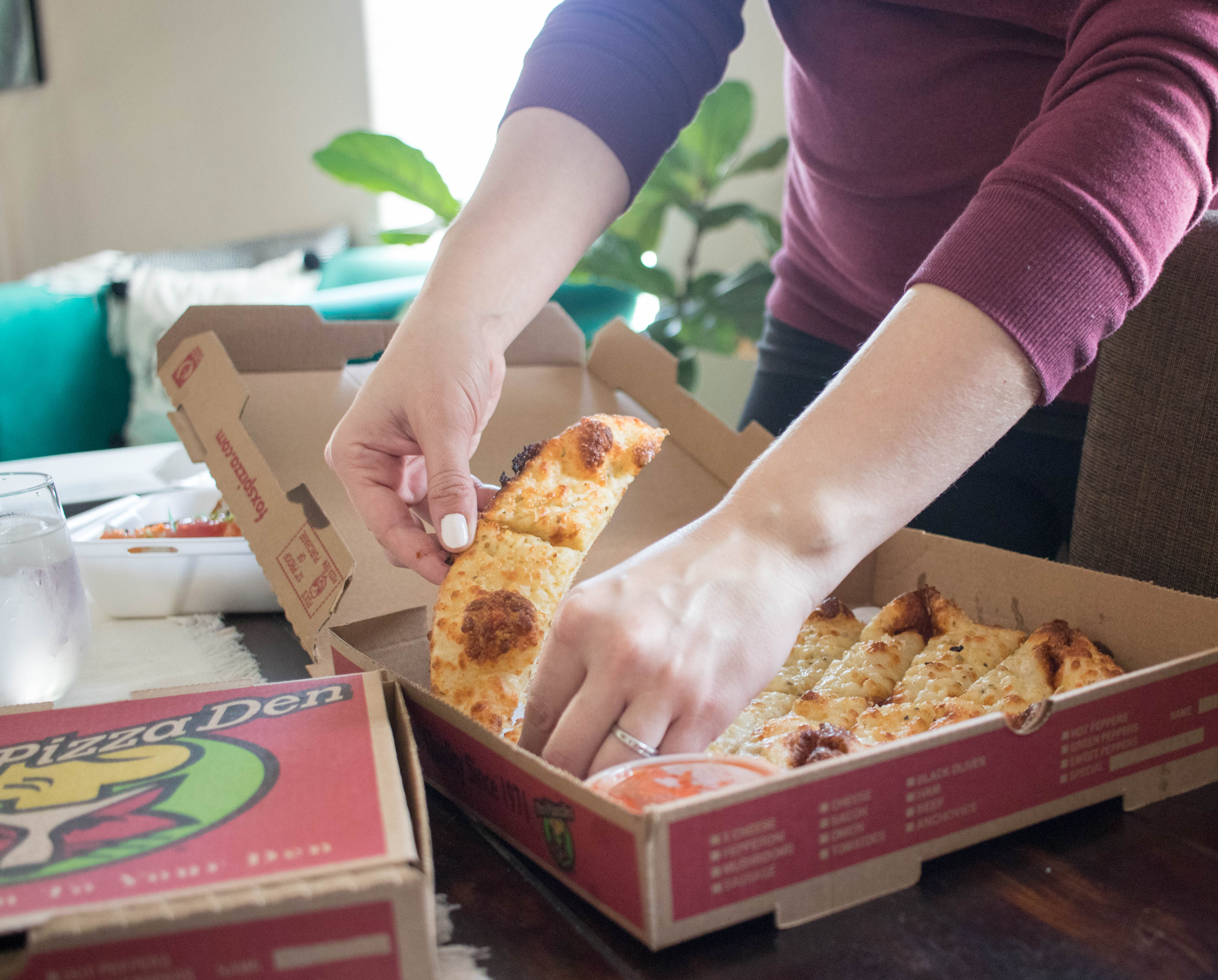 The best part about Grubhub is being able to order more than one type of cuisine for a girls night in. While I love pizza, this mama was craving a shrimp tempura sushi roll. One of our favorite sushi restaurants to order from is Koyama Sushi. Even though I'm currently pregnant, there are a lot of great pregnancy friendly options. Harper is definitely not a picky eater, so she had fun trying some of my sushi!
Don't Forget to Order Dessert!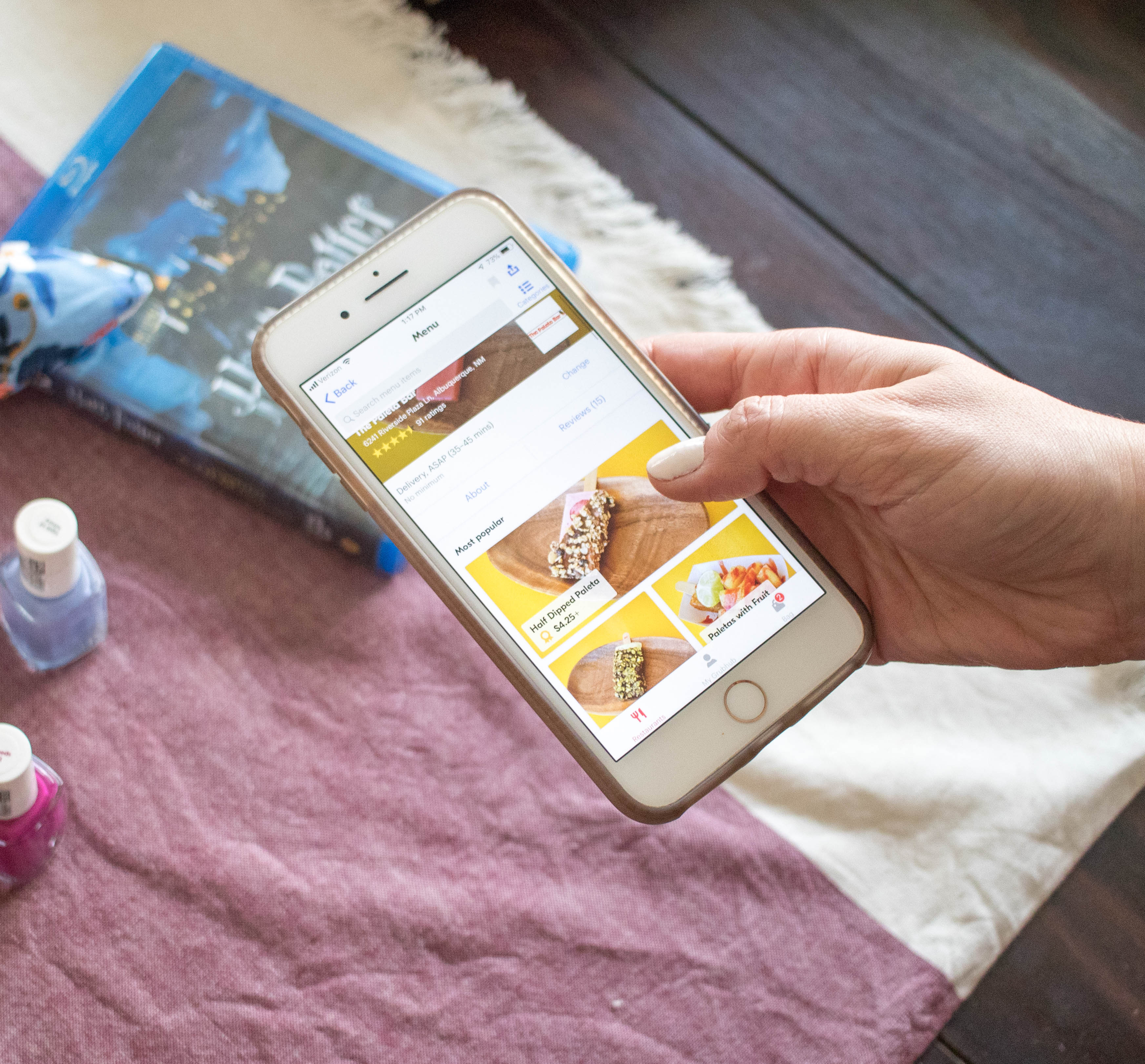 After we finish our girls night in dinner, there is usually a request to paint nails and watch a movie. If you have a toddler, you know the movie typically winds up being something you've seen 506285 times before. Sometimes I can convince Harper to try something new. She recently started loving some of the classic movies I grew up with, like The Little Mermaid, which makes my mama heart so happy! If we are feeling extra fancy, we love to put on a face mask while we relax.
We can't end a girls night in without a little dessert. My daughter has definitely inherited my sweet tooth! The Paleta Bar is by far one of our new favorite places to order a sweet treat from. The half dipped bars are so delicious, and we love the variety of flavors! I'm obsessed with their coffee ice cream, while Harper always picks strawberry. After dessert, we usually start wrapping up the night, knowing that we will already be looking forward to the next girls night in!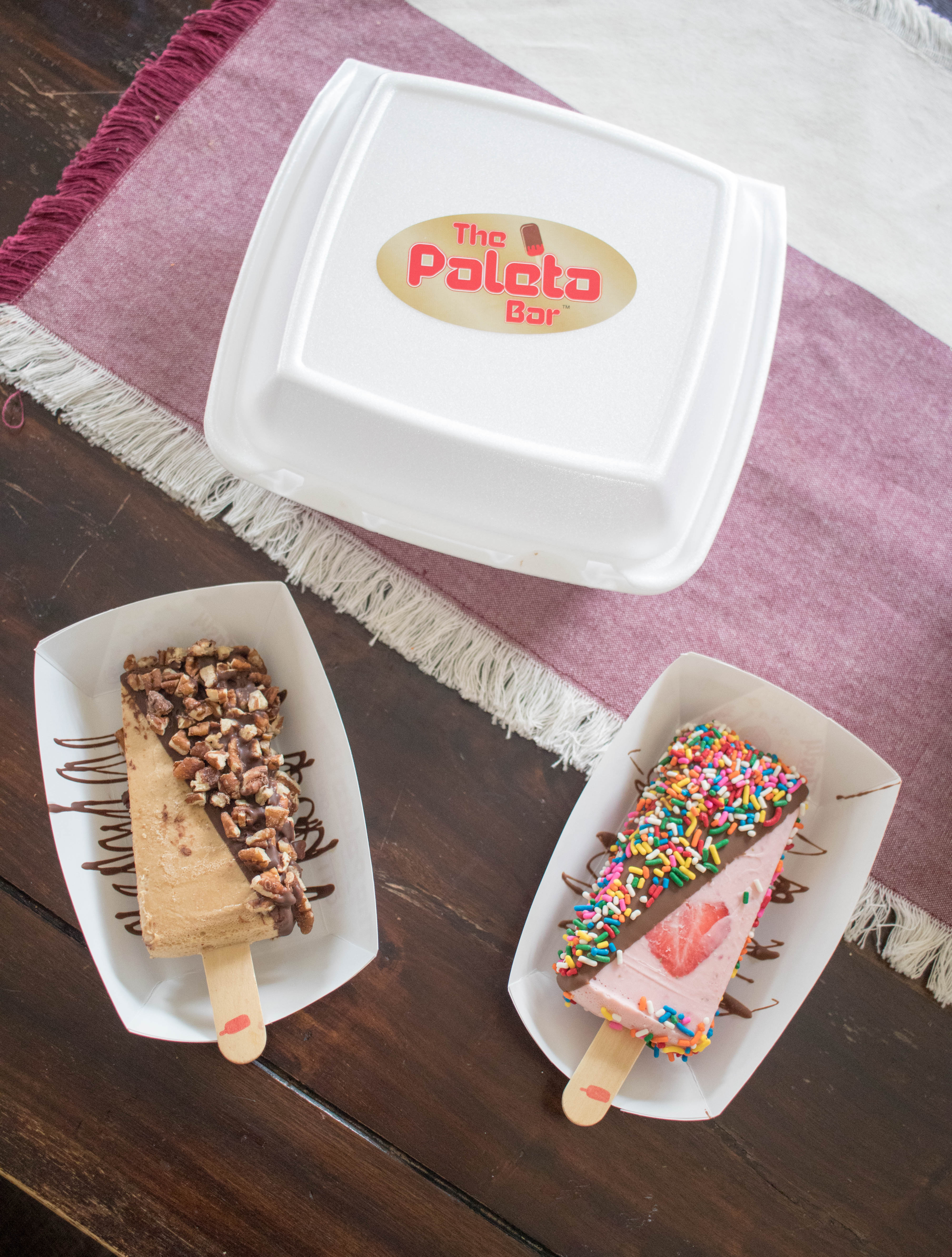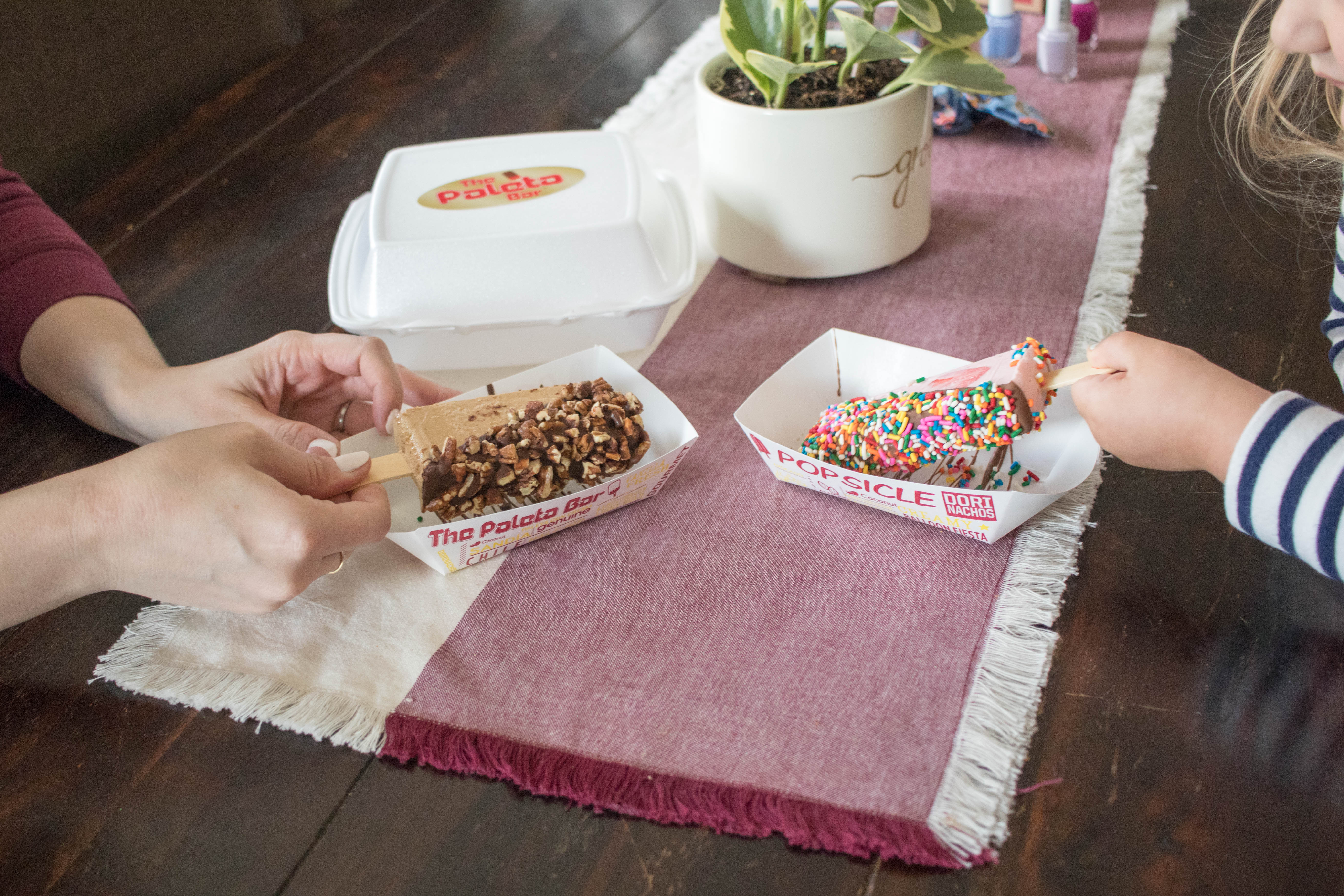 Want to have your own girls night in with Grubhub? You can use the code SOMEWHERE to get $12 off your first Grubhub order of $15+! Also, be sure to check out my post on 8 easy summer family bucket list activities here!