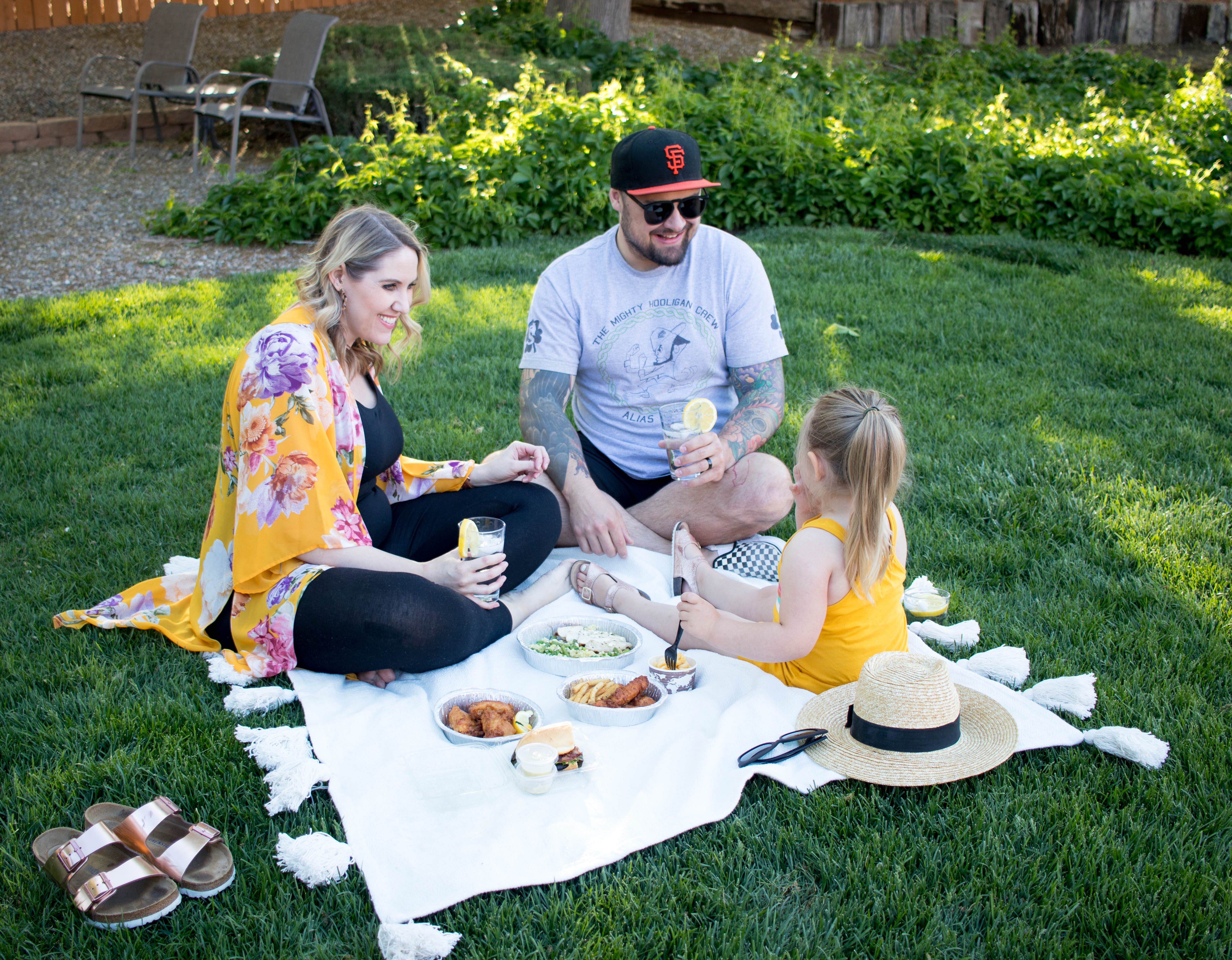 This post is sponsored by Grubhub. All thoughts and opinions are my own.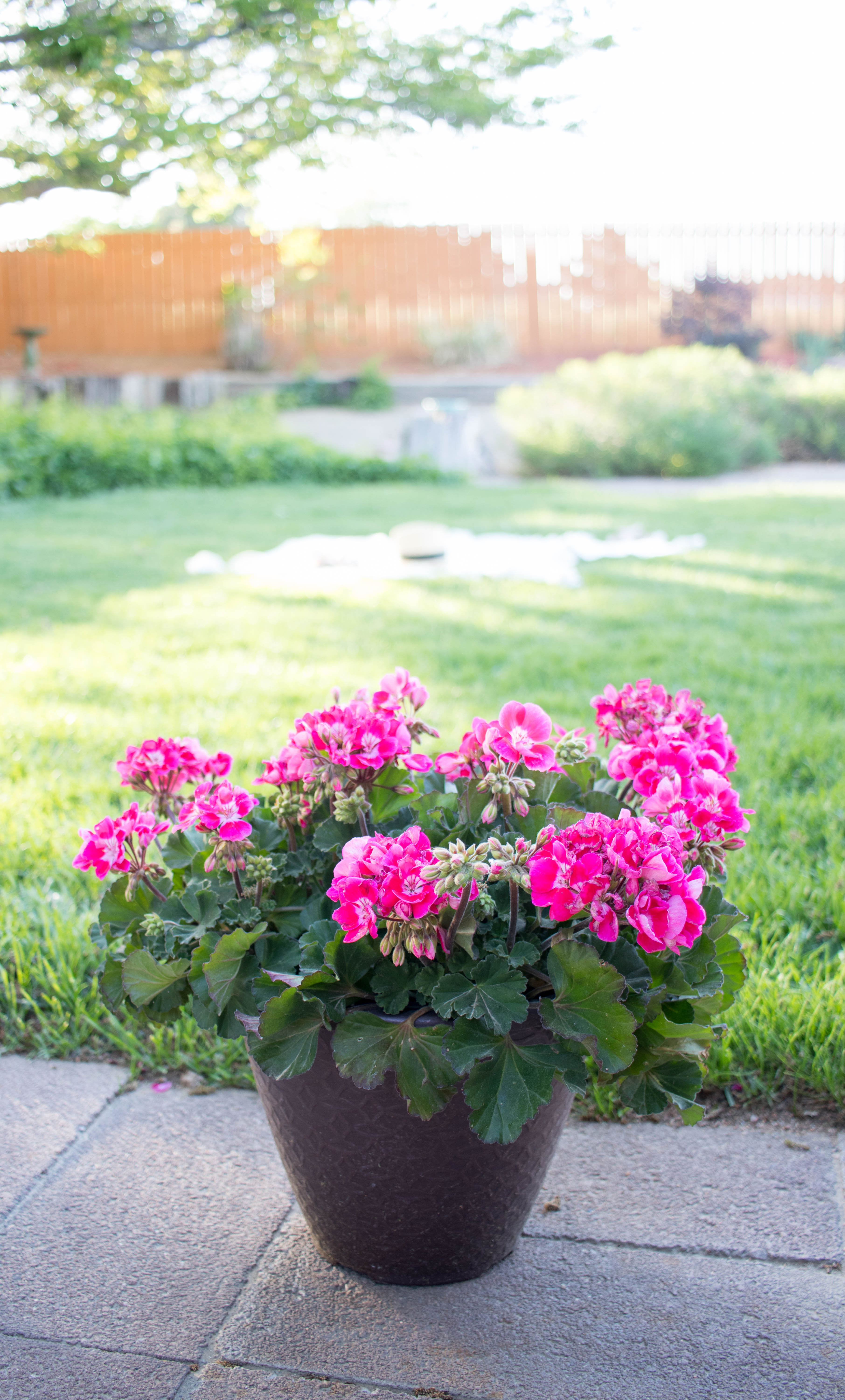 It's hard to believe that summer is just around the corner! I feel like this year just started, and now I am already starting to plan out our summer activities. Now that Harper is getting older (she will be 4 in just a few weeks, cue the mama tears!), I am more conscious about trying to be more intentional about how we spend our time. Also, since baby #2 is on the way, I want to soak up and enjoy every minute possible for our last summer as a family of three.
We are very thankful to be able to spend quite a bit of time together as a family due to the jobs my husband and I have. This summer will be no different! With some help from the hubs, we came up with a list of 8 easy summer family bucket list activities that we want to do. They are all relatively inexpensive, and easily modified to fit your families needs.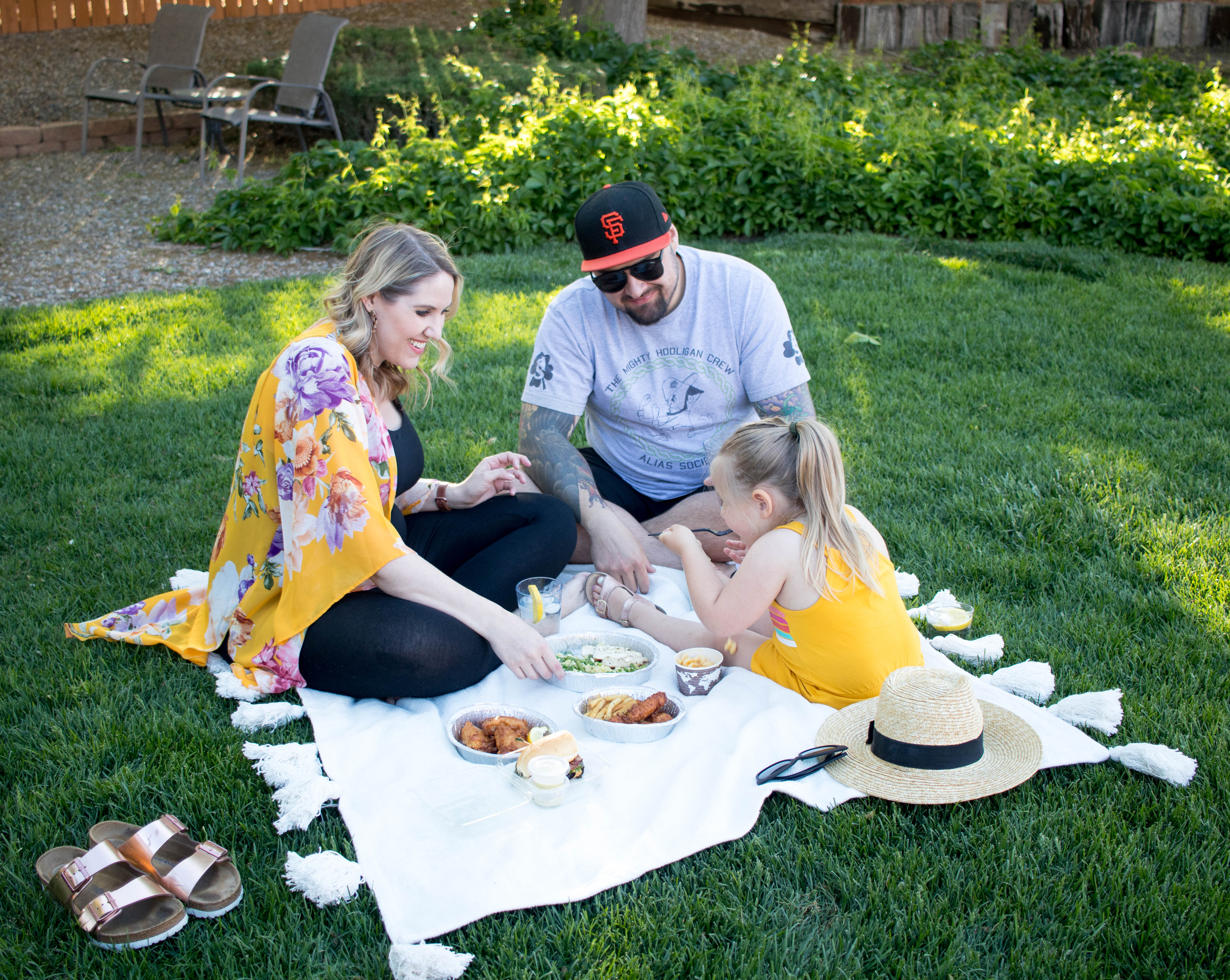 8 Easy Summer Family Bucket List Activities
Camp out in the backyard: Harper has been dying to camp out in our yard! We actually did this about two years ago, and it was interesting to say the least. Waking up when the sun comes up is not exactly our favorite thing to do. Now we have figured out some modifications to make that would make camping outdoors a little easier. It's always fun to make a fire and s'mores for a more authentic camping experience
2. Enjoy picnic dinners outside: We are clearly all about the outdoors. Eating outside is one of our favorite things to do. Some nights we don't want to worry about the hassle of cooking and cleaning up, so Grubhub to the rescue. If you have never used Grubhub before, it is a food delivery service where you can order from many of your favorite restaurants. For our first outdoor picnic, we picked up a variety of food from Flying Star. Harper loves the mac & cheese, while my husband and I shared fish and chips and couscous risotto. We love to support local businesses as much as possible, and look forward to ordering dinner to enjoy outside again soon.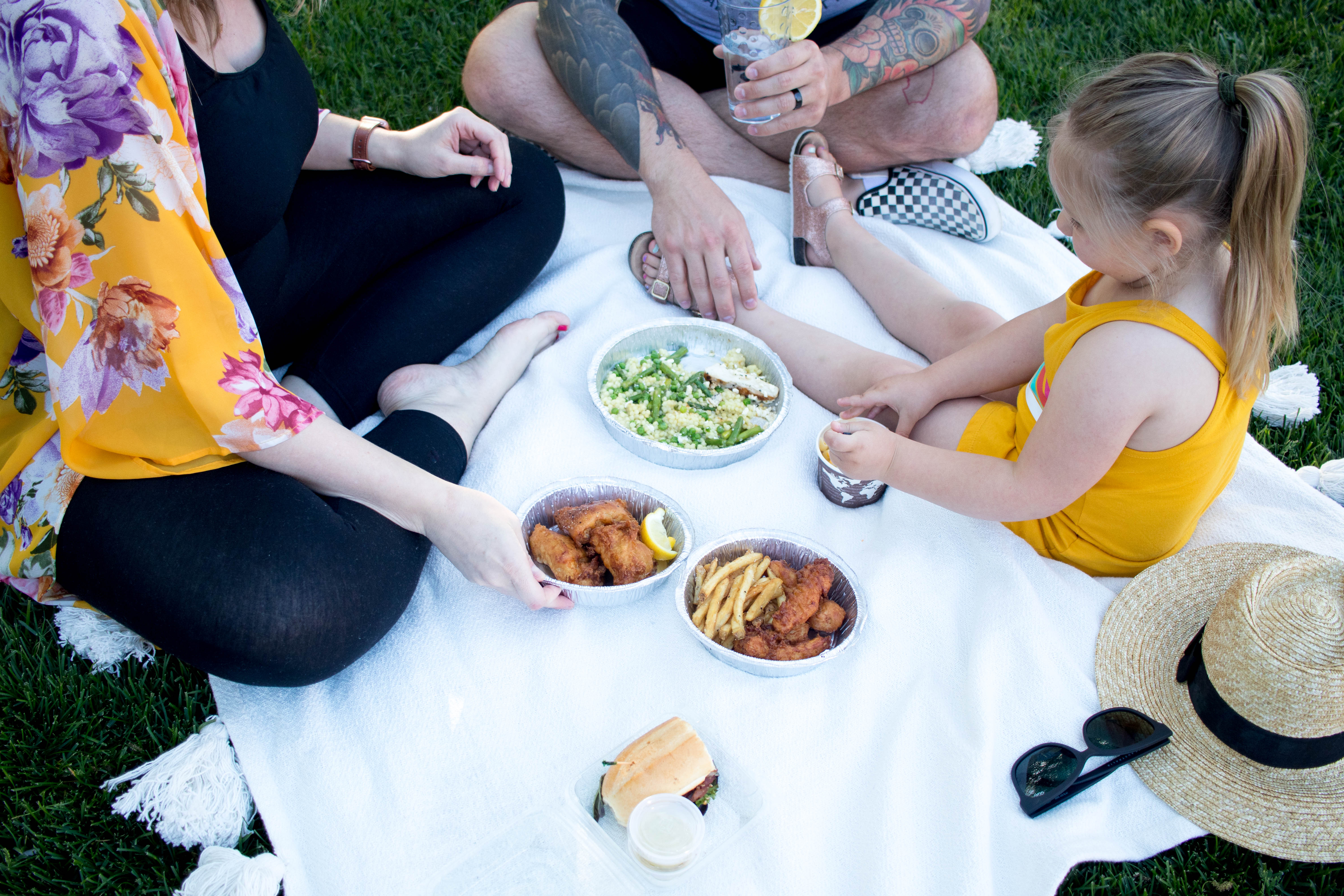 3. Watch a movie in the park: Our local parks offer movies every weekend, including both classic and current children's movies. Now that Harper is older, she's much more able to sit through a movie. This would be another bucket list activity that would be perfect to order your favorite pizza from Grubhub and enjoy during the movie. We personally love pizza from The Blue Grasshopper! The Area 51 is the best because it's topped with lots of green chile.
4. Take a road trip: I'll preface this by saying that my kid is not great with being in the car. This has sadly always been the case. My husband and I, however, love road trips. There are a few local landmarks we are hoping to see this summer that thankfully aren't too far away, like White Sands National Monument.
5. Plant a flower garden: Last summer we planted a vegetable garden for the first time. It wasn't super successful. Now we have a big empty raised garden, and are planning to fill it with gorgeous blooms for summer.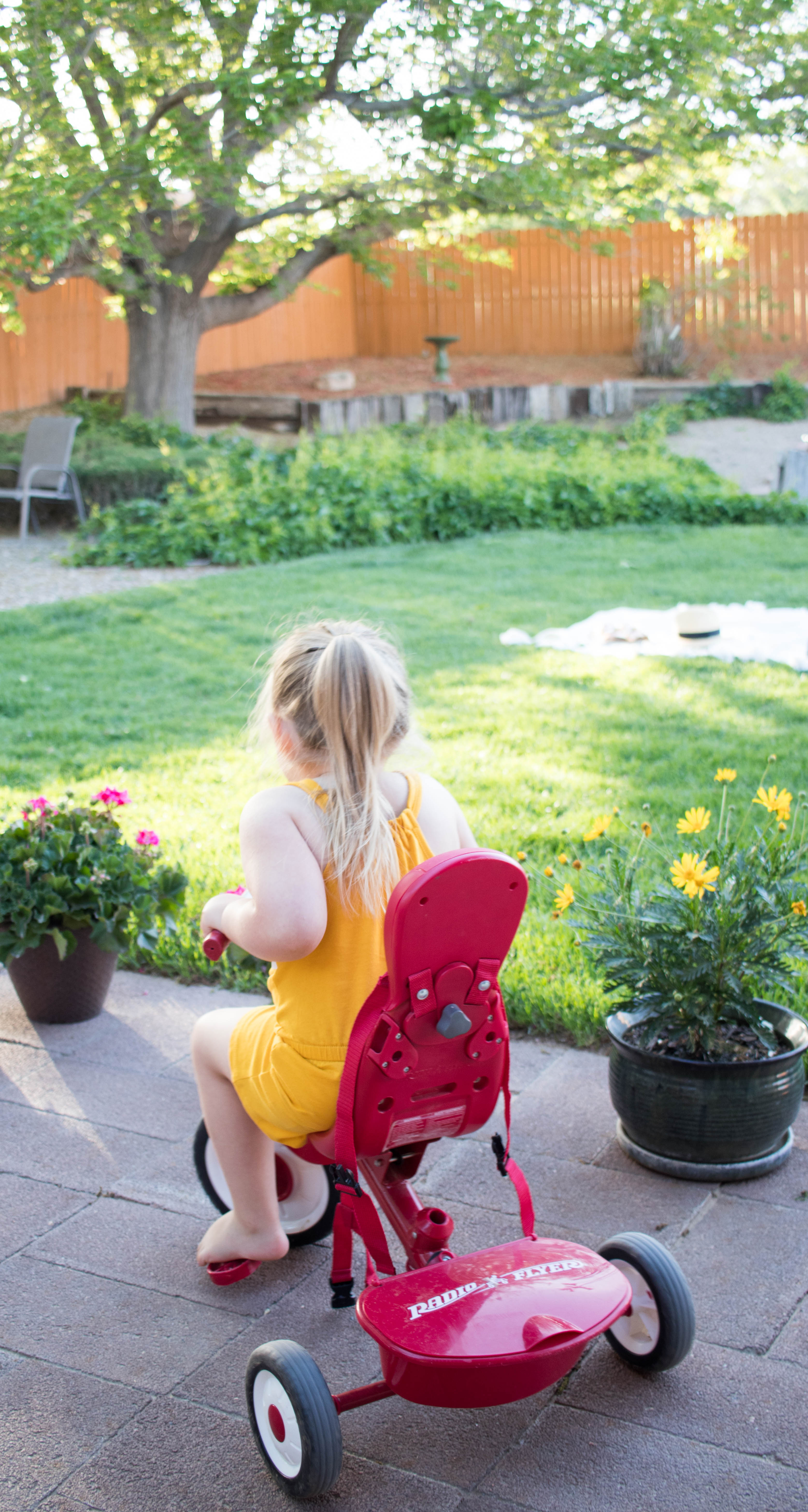 6. Take nightly walks/rides around the neighborhood: Now that I am pregnant, I am hoping to stay active and enjoy the warm summer evenings by going on family walks. Harper is obsessed with riding her bike right now, which is perfect for her during walks. Sometimes she can't hang on a long walk, so bringing a bike along is ideal.
7. Find new parks to play at: It seems like there is a new park around every corner! It's always nice to switch things up and try out a new one every once and awhile. Scouting out new parks is always a great way to explore your neighborhood, and find things you may not have otherwise noticed.
8. Order ice cream and enjoyed on the patio: What can I say, we clearly love food! Hence needing to prioritize the nightly walks. After ordering lunch from Grubhub, it's always fun to grab a sweet treat after. We have a lot of cool local ice cream shops that are available on Grubhub, like the Paleta Bar. What better way to relax and enjoy the summer weather with your family than with a little sweet treat? The fruit flavored paletas are especially refreshing!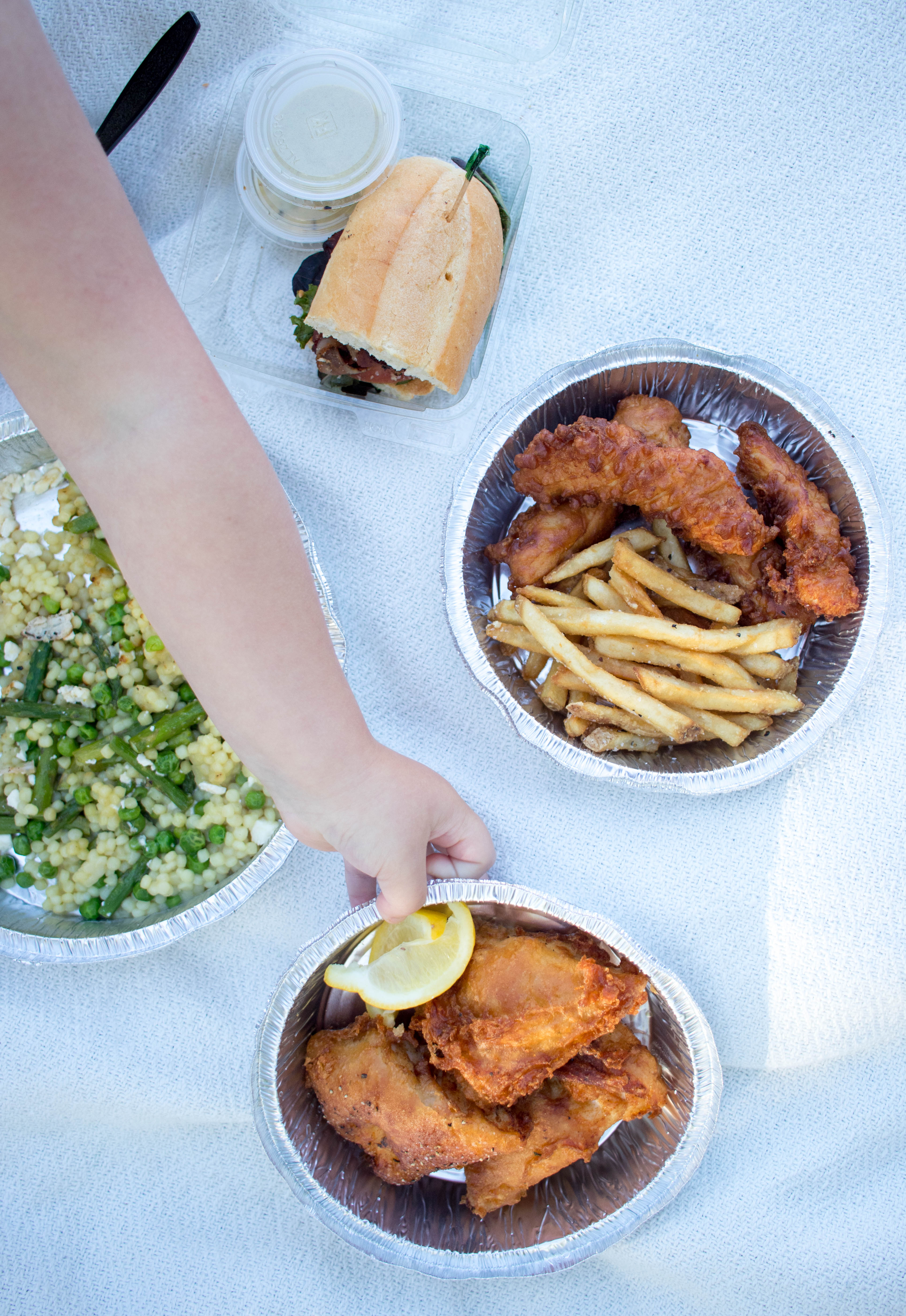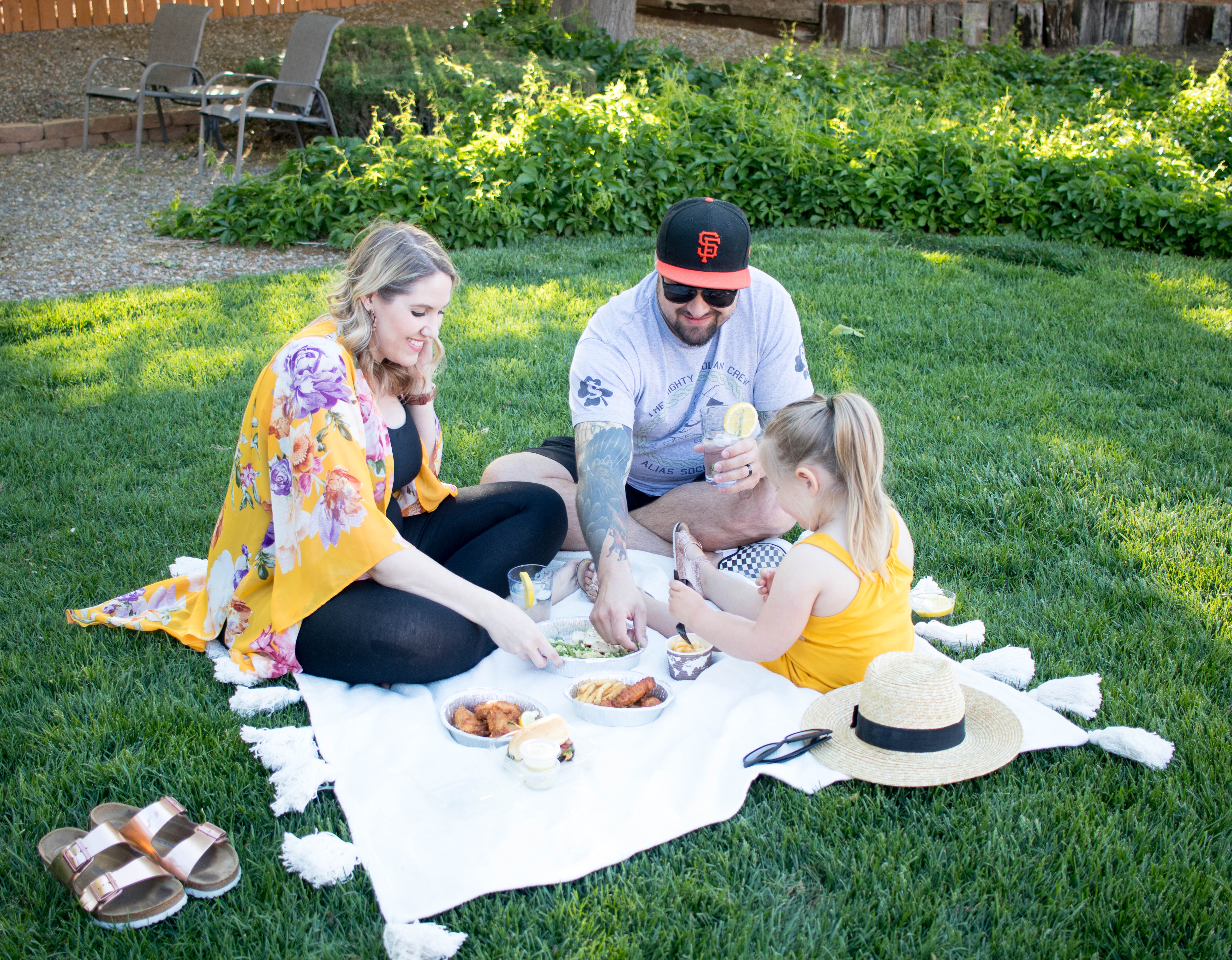 Interested in trying out Grubhub? You can use the code SOMEWHERE to get $12 off your first Grubhub order of $15+!
Pin for Later: