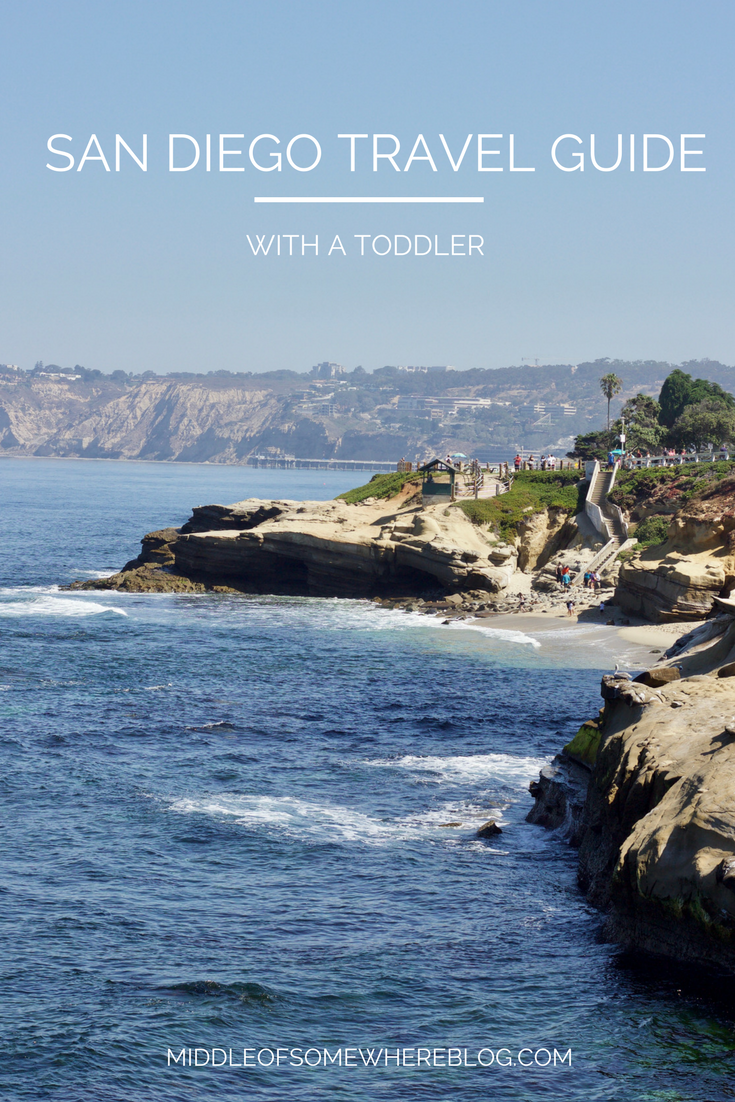 Two weeks ago I traveled with my husband and 2.5 year old daughter to San Diego. The main goal of the trip was blog related: to co-host the Live Plentiful launch party in Carlsbad. When the event was first planned, I thought I would traveling to San Diego solo, but plans quickly changed. I have traveled to San Diego on multiple occasions throughout my life, but have never really explored as much of the city as we did during this most recent trip. We spent the majority of our time in La Jolla, but spent time in Carlsbad and near Pacific Beach as well.
Travel Guide to San Diego
Where to Stay in La Jolla: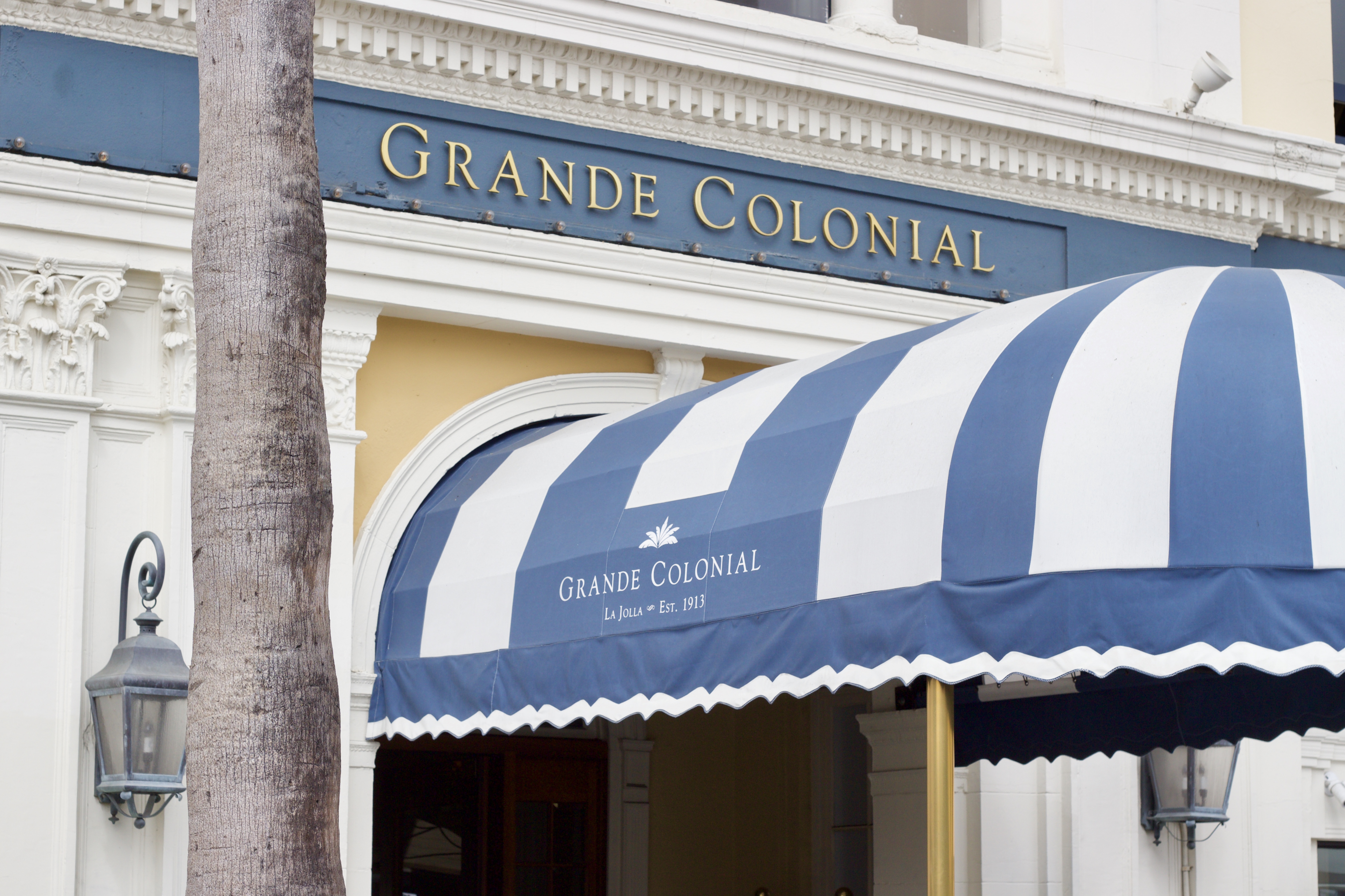 The Grande Colonial Hotel in La Jolla was even more dreamy in person than I thought it would be based on the photos I saw beforehand. It is only a few minute walk from the beach, and I fell in love with the nautical vibes throughout the property. We arrived before check in time, but were able to access the pool and had a great time. Harper could live in the water, so spending a few hours at the pool was ideal. Mind you, we even went to the beach before the pool, so it was a water filled day for us! After enjoying the San Diego sun, we checked in to our room. I am sharing the view from our room below, which was incredible! We definitely could not have asked for a more gorgeous view (or comfortable bed!) The entire staff was so nice, and made us feel at home throughout our stay.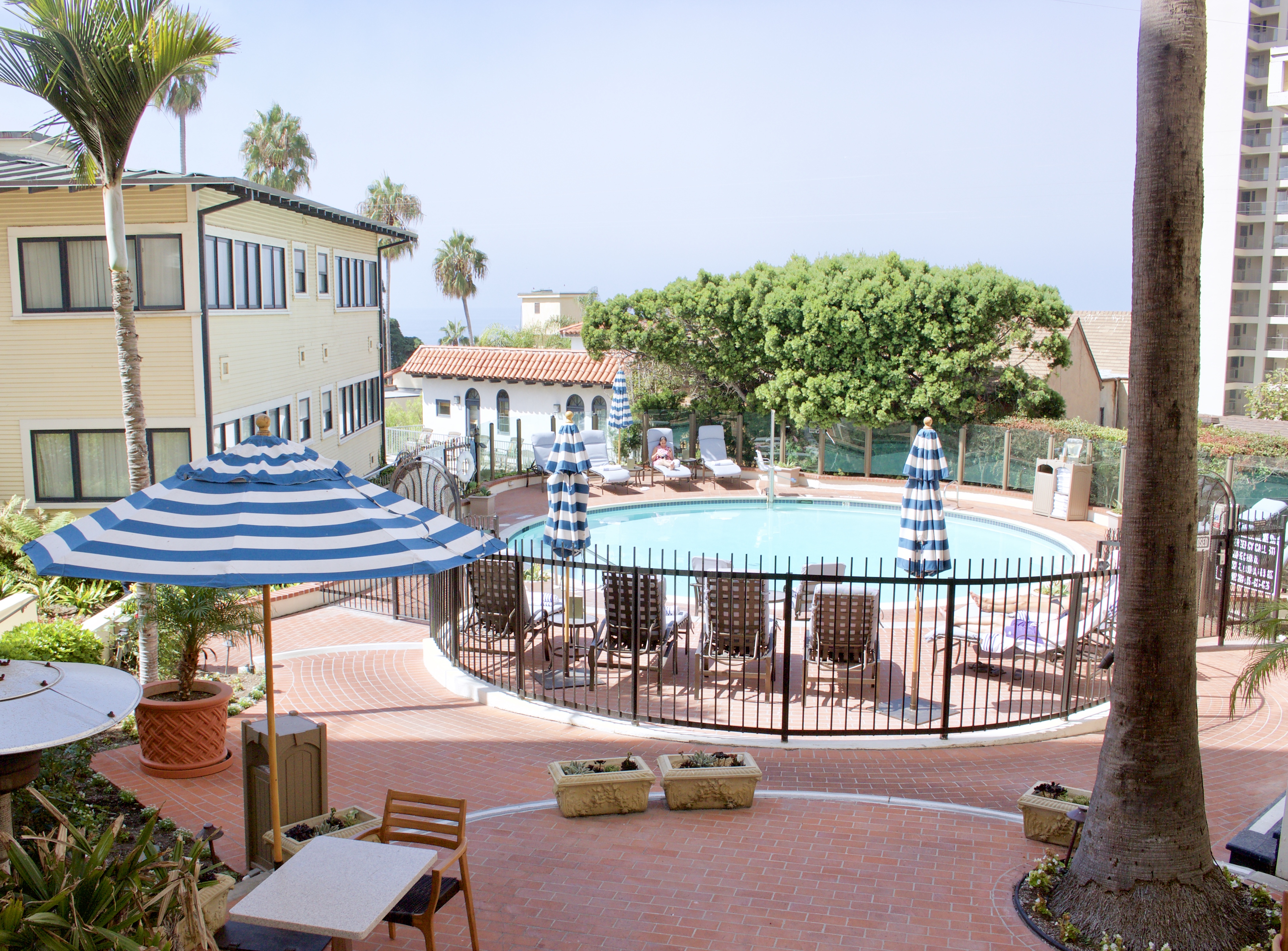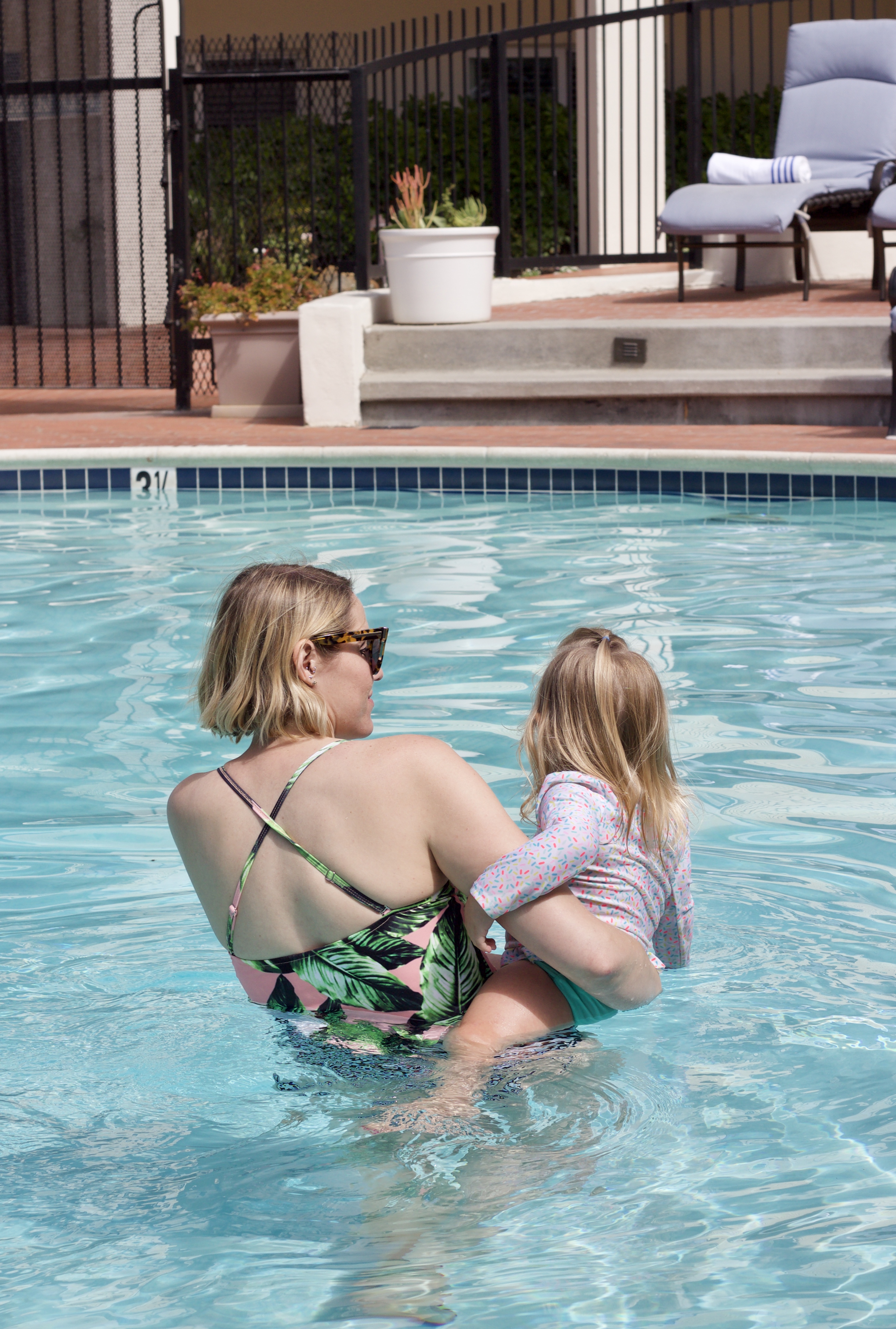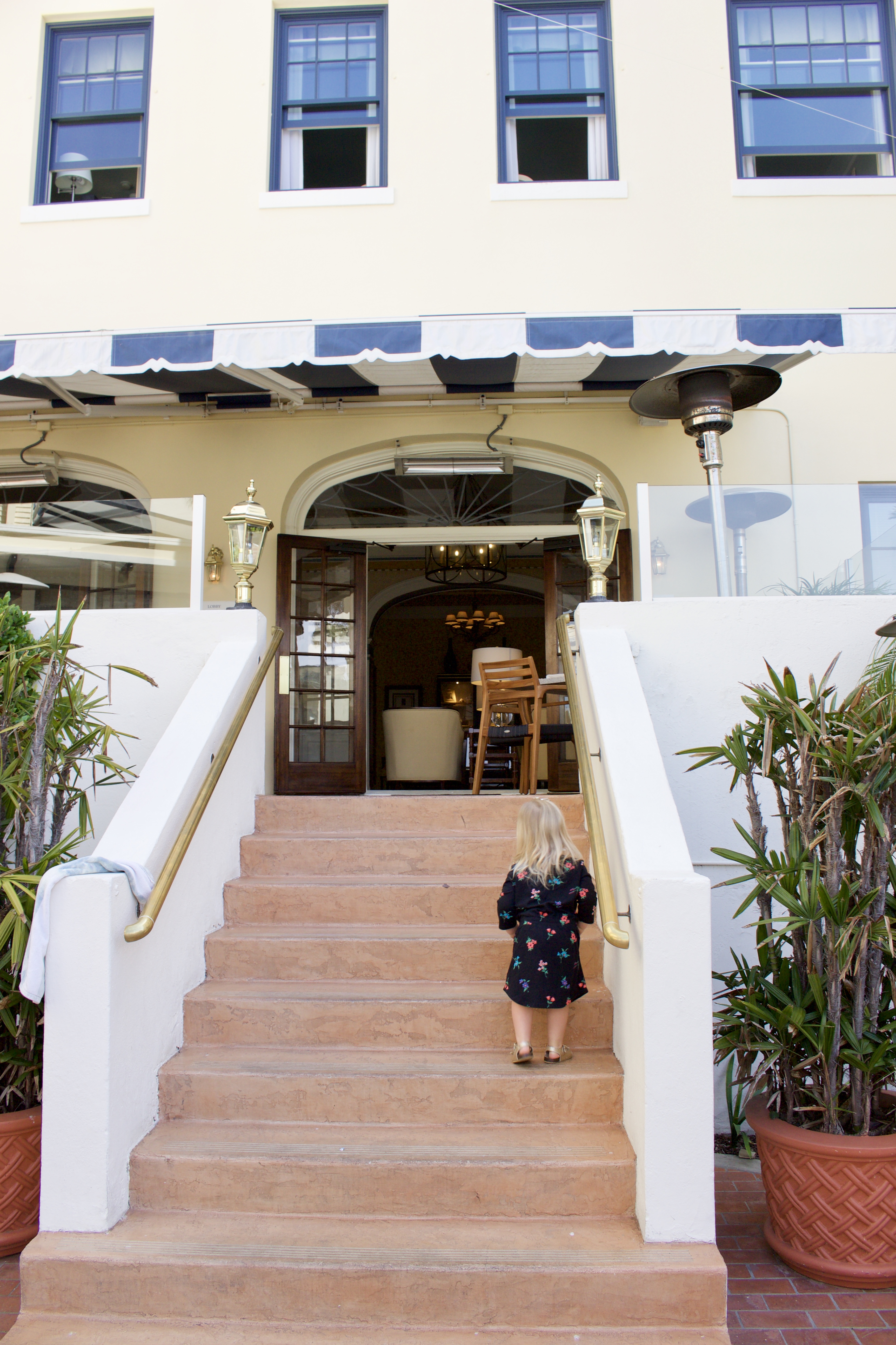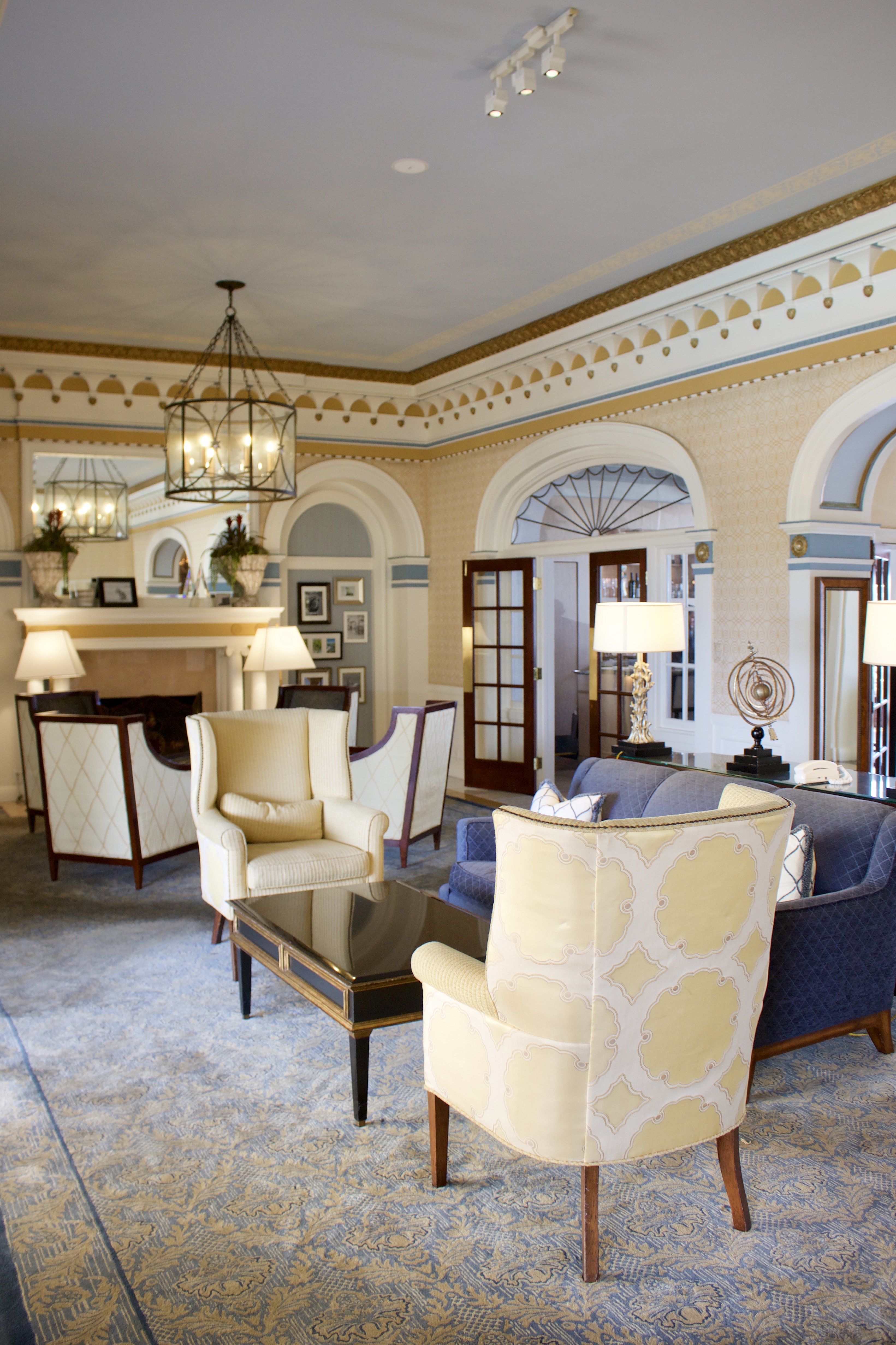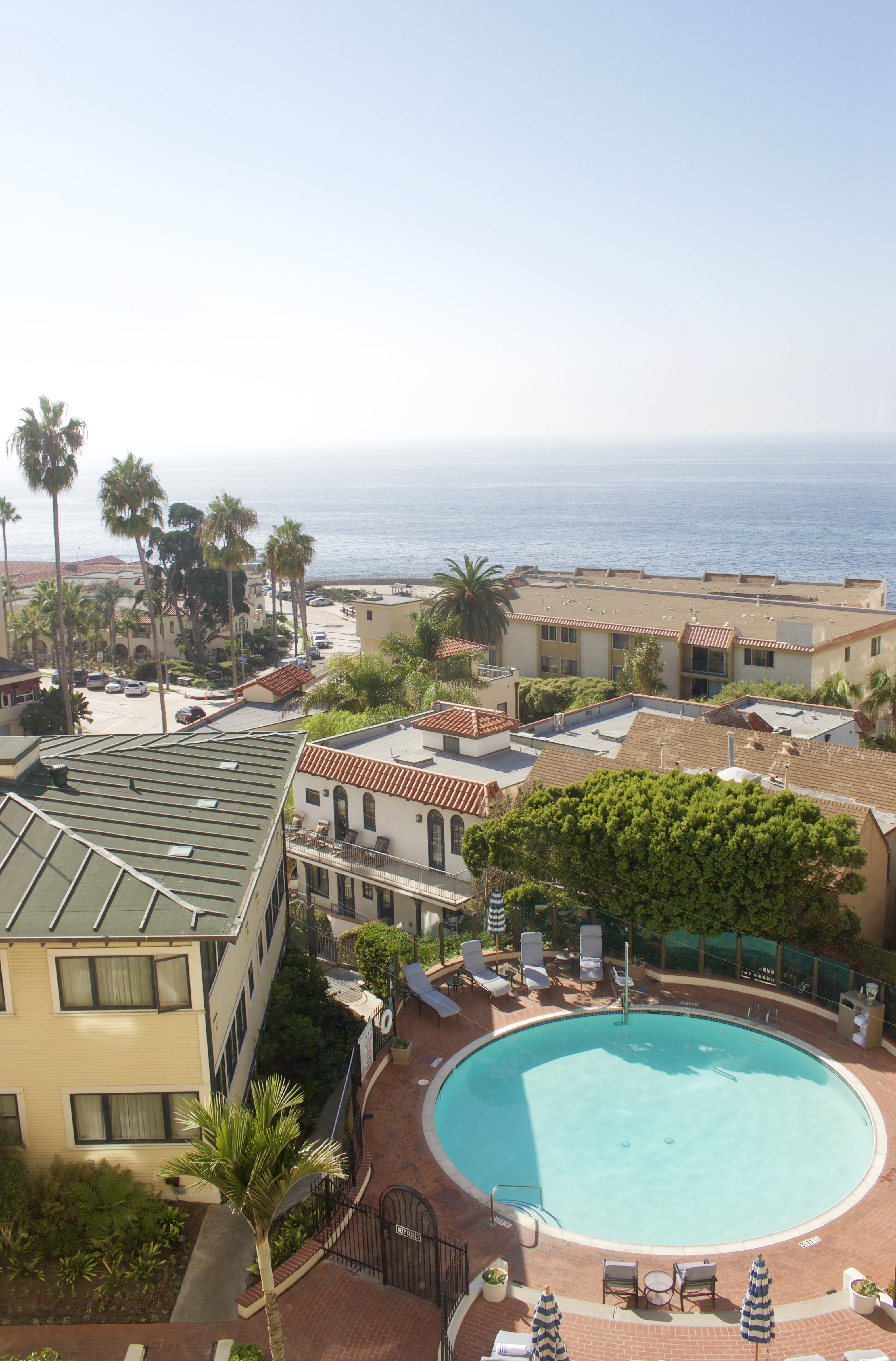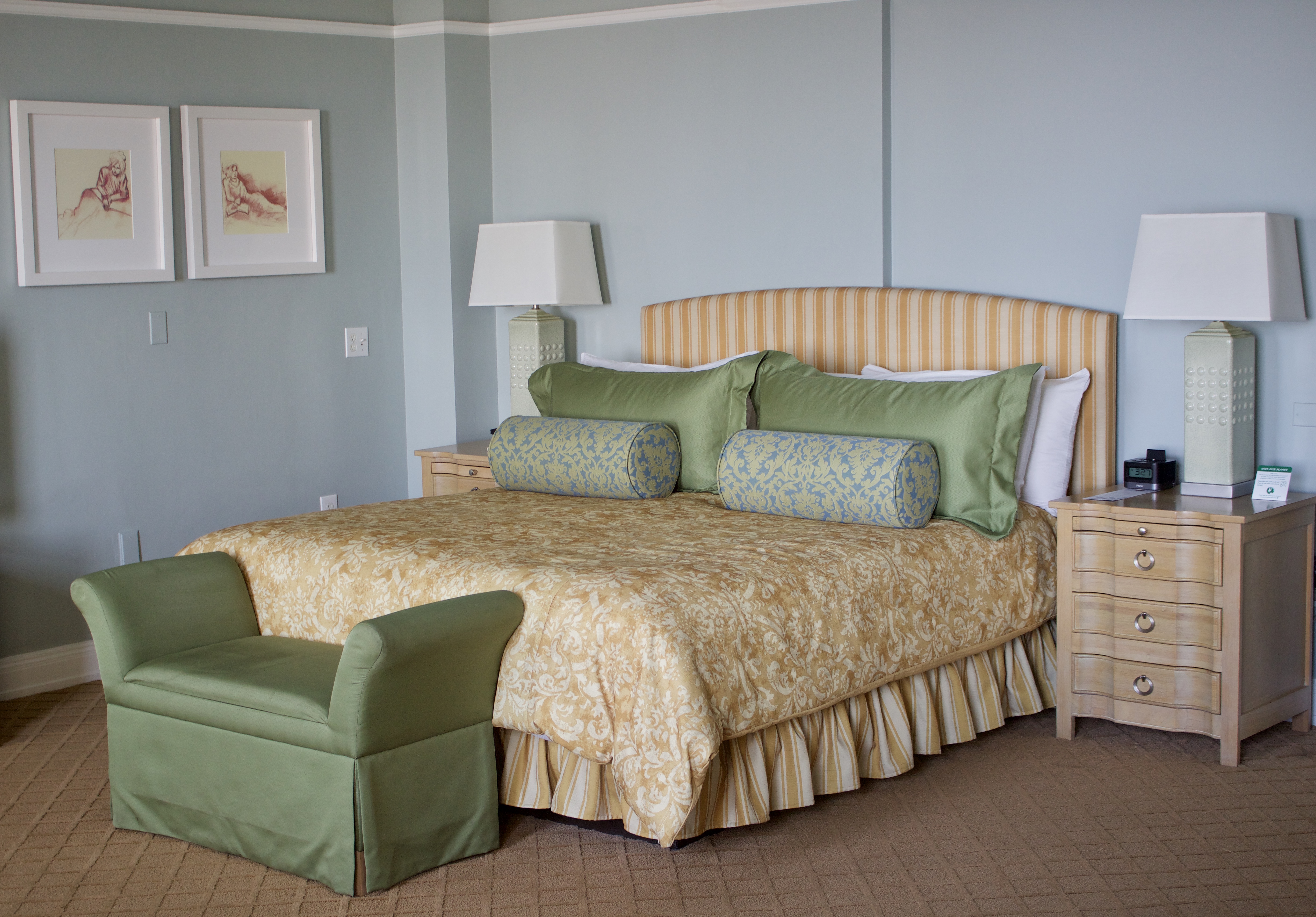 Where to Eat & What to Do in La Jolla: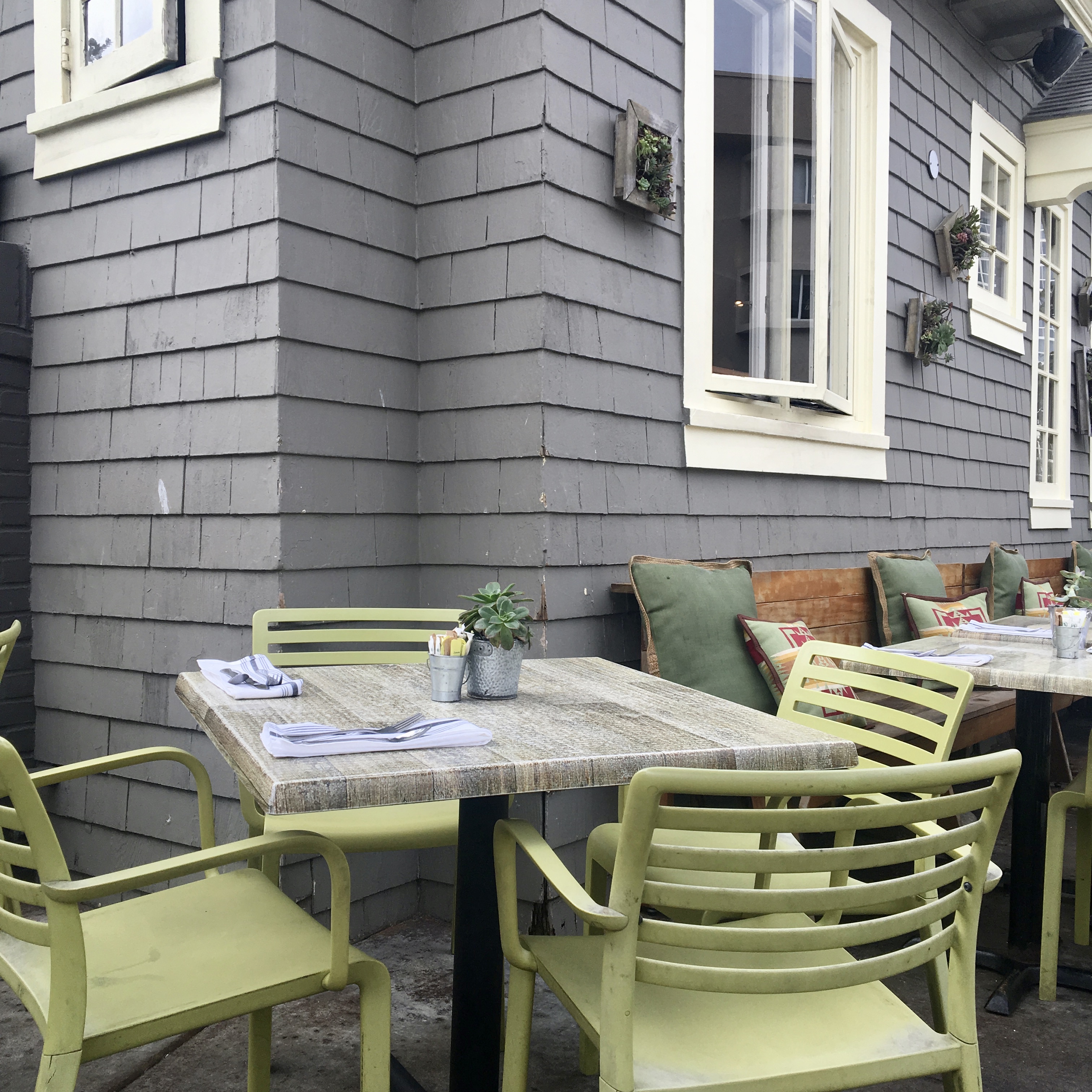 The first day when we arrived, we ate a big breakfast at Snooze. I actually ate there during my last San Diego trip and knew I had to go back. Their cold brew is actually one of the highlights for me, and pretty much anything you order on the menu is delicious. The second morning we walked down to Cody's, the cutest brunch spot near the water (pictured above). I was sold as soon as I saw the succulents everywhere, and the food was incredible. If you're a beer fan, another honorable mention spot in La Jolla is Karl Strauss Brewing Company. Their Wreck Alley Imperial Stout is out of this world!
We loved being able to walk down to the beach from our hotel. When we first arrived we walked down to the water and had fun splashing around! Harper loved playing in the sand, and could have spent all day out there if we let her! We also checked out the seals at the Children's Pool on the second day of our trip(pictured below). It was a bit overcast that day, but still the perfect temperature out!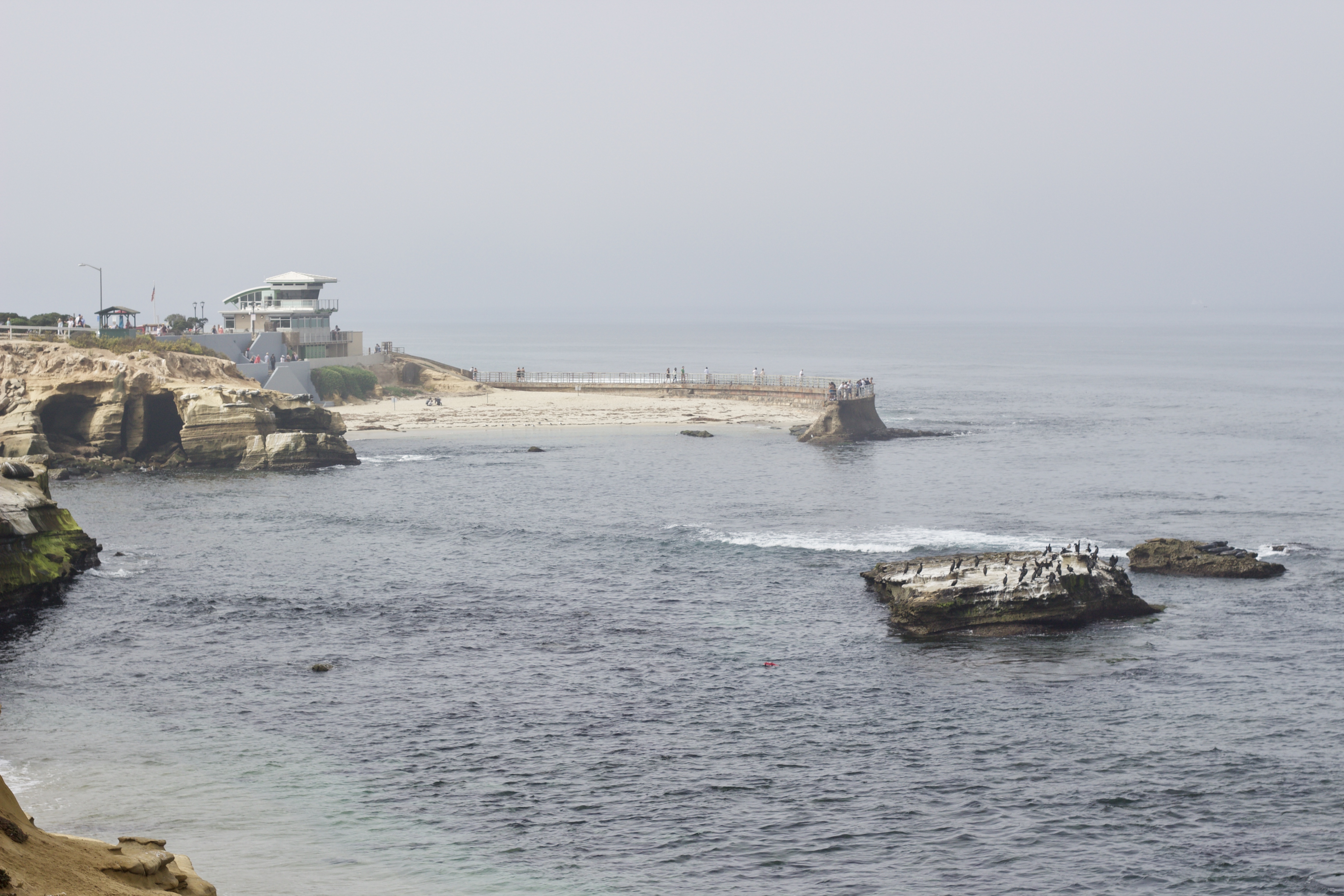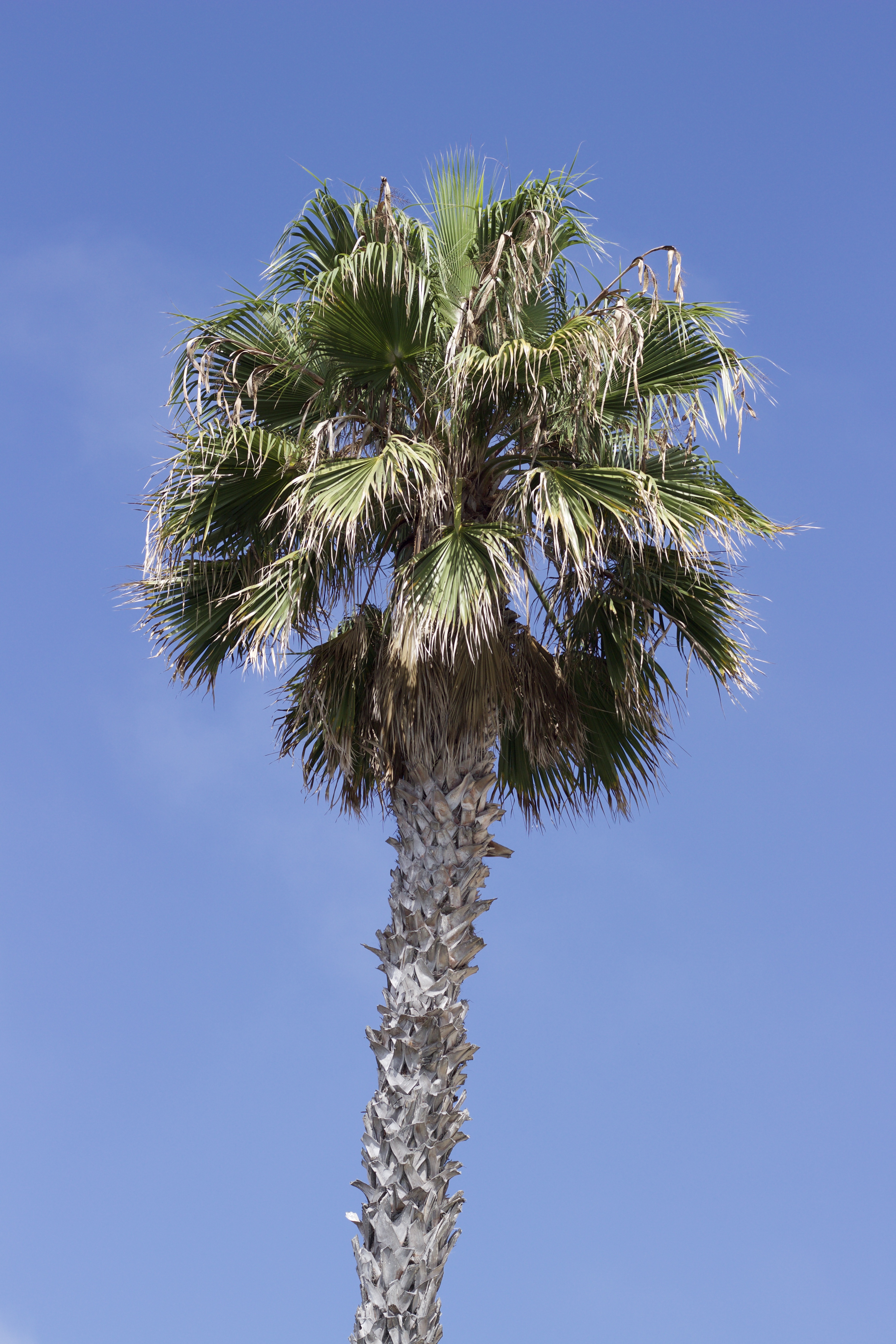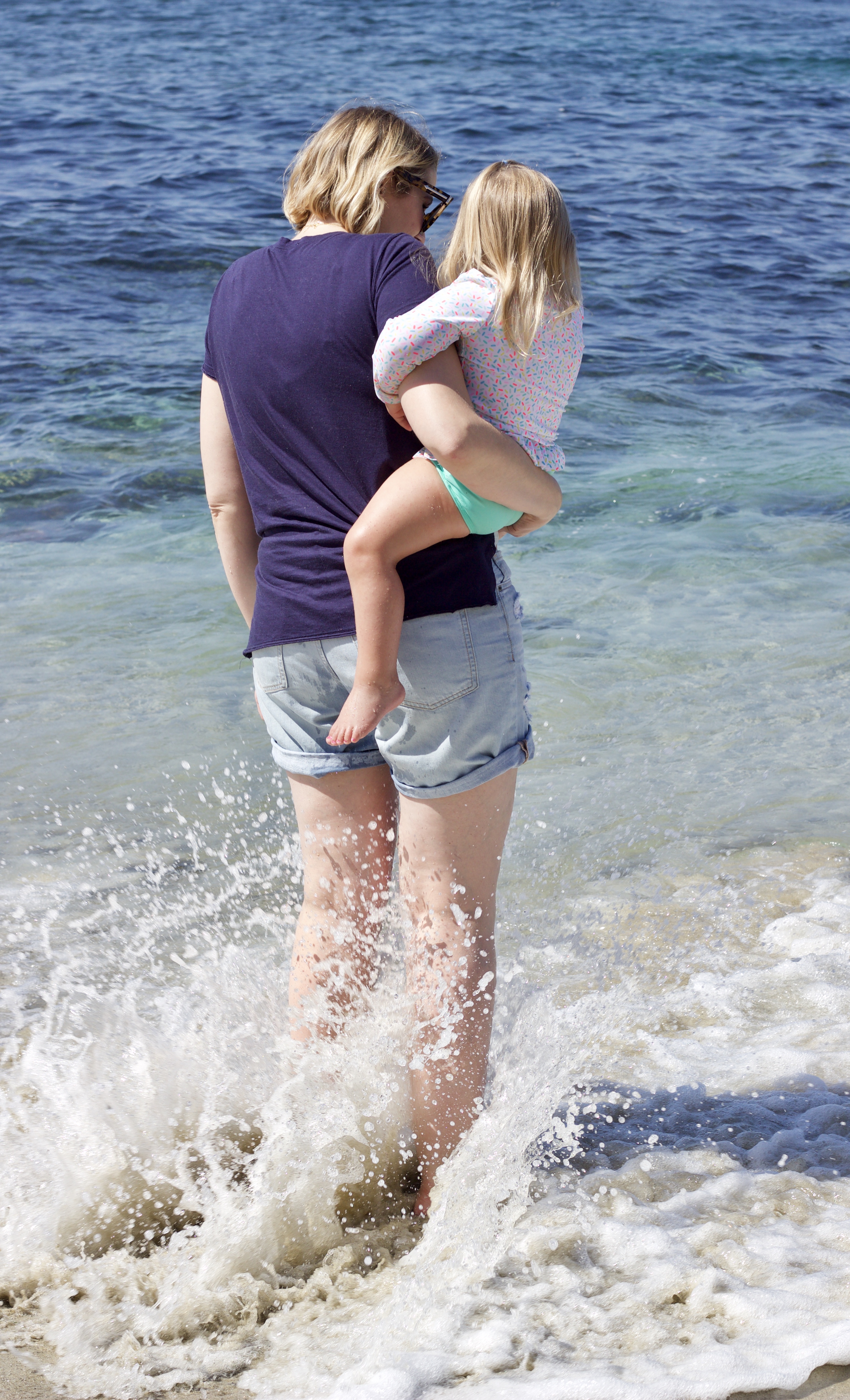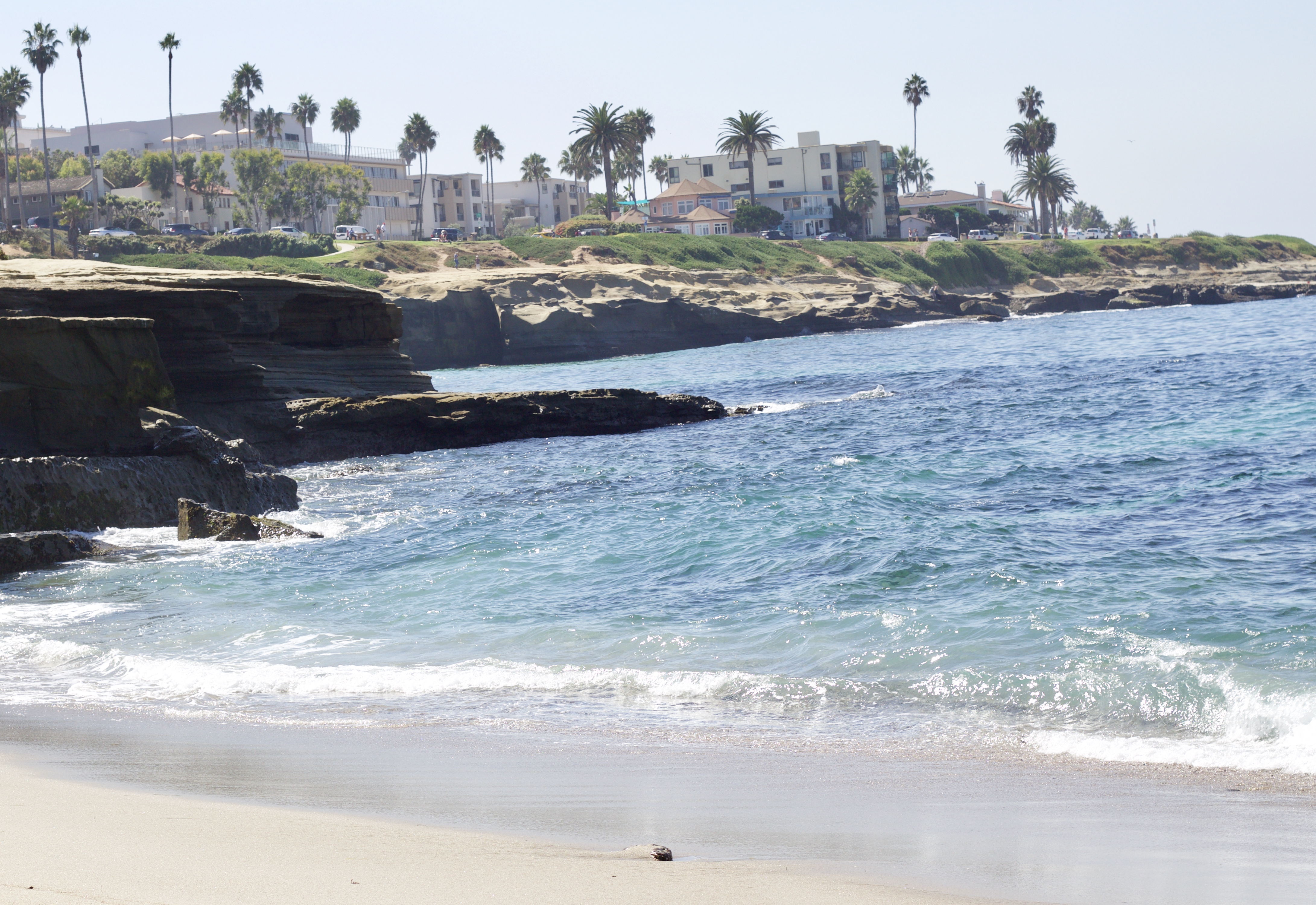 Visiting Coronado Beach, Carlsbad, and Pacific Beach: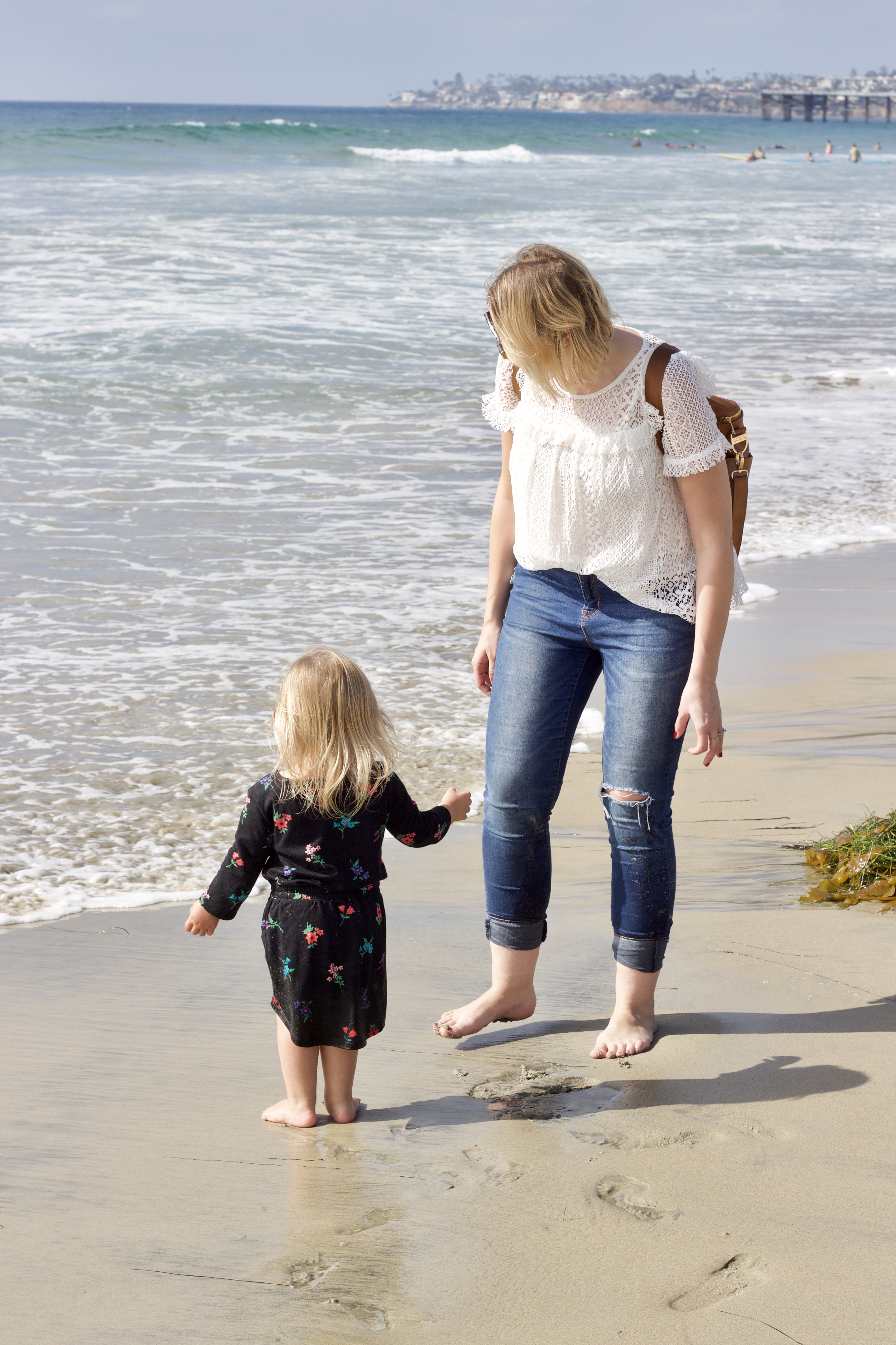 I'm sure you can sense a theme by now… we basically lived at the beach! There are so many fun beaches to check out, including great food, breweries, and coffee shops along the way. We made a quick trip to Coronado Beach and took photos at the Dunes (stay tuned for those!). The Live Plentiful event was in Carlsbad at Flourish Boutique, and I completely fell in love with the town. The street where the boutique was located was straight out of a movie, and we discovered some really cool shops and our new favorite happy hour spot, which of course was kid friendly! If you have a chance to check out a Barrel Republic – do it!
On our last day of the trip we stopped in Pacific Beach in the afternoon. We were dying for some fish tacos, so we stopped at The Fish Shop. The tacos definitely lived up to their hype. After lunch we played in the water again and walked around the board walk. If you are in the San Diego area, please do yourself a favor and grab a cup of coffee at Better Buzz Coffee. Their iced dirty chai with almond milk is to die for! We grabbed some coffee before heading to the airport because flying with a toddler is no easy feat.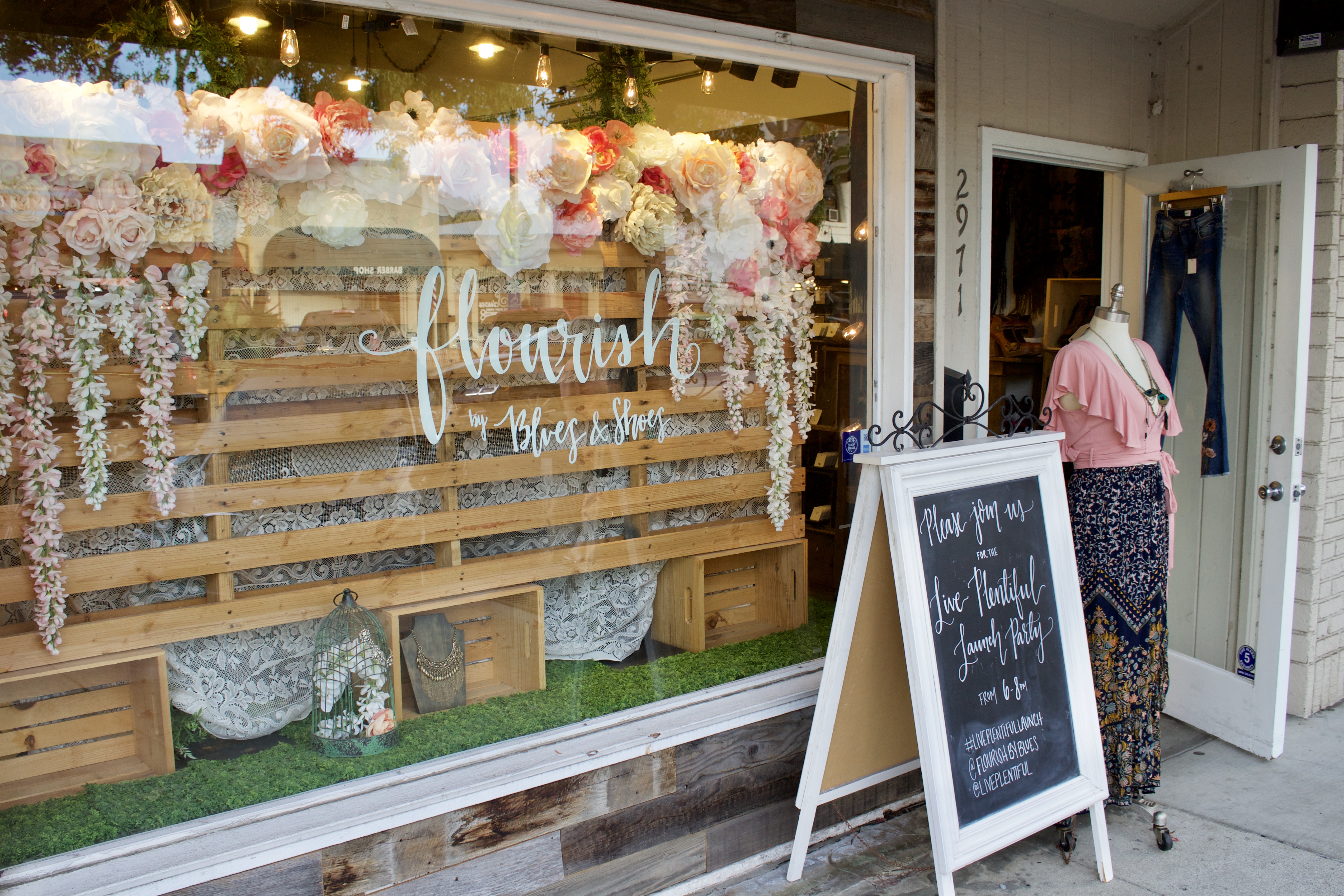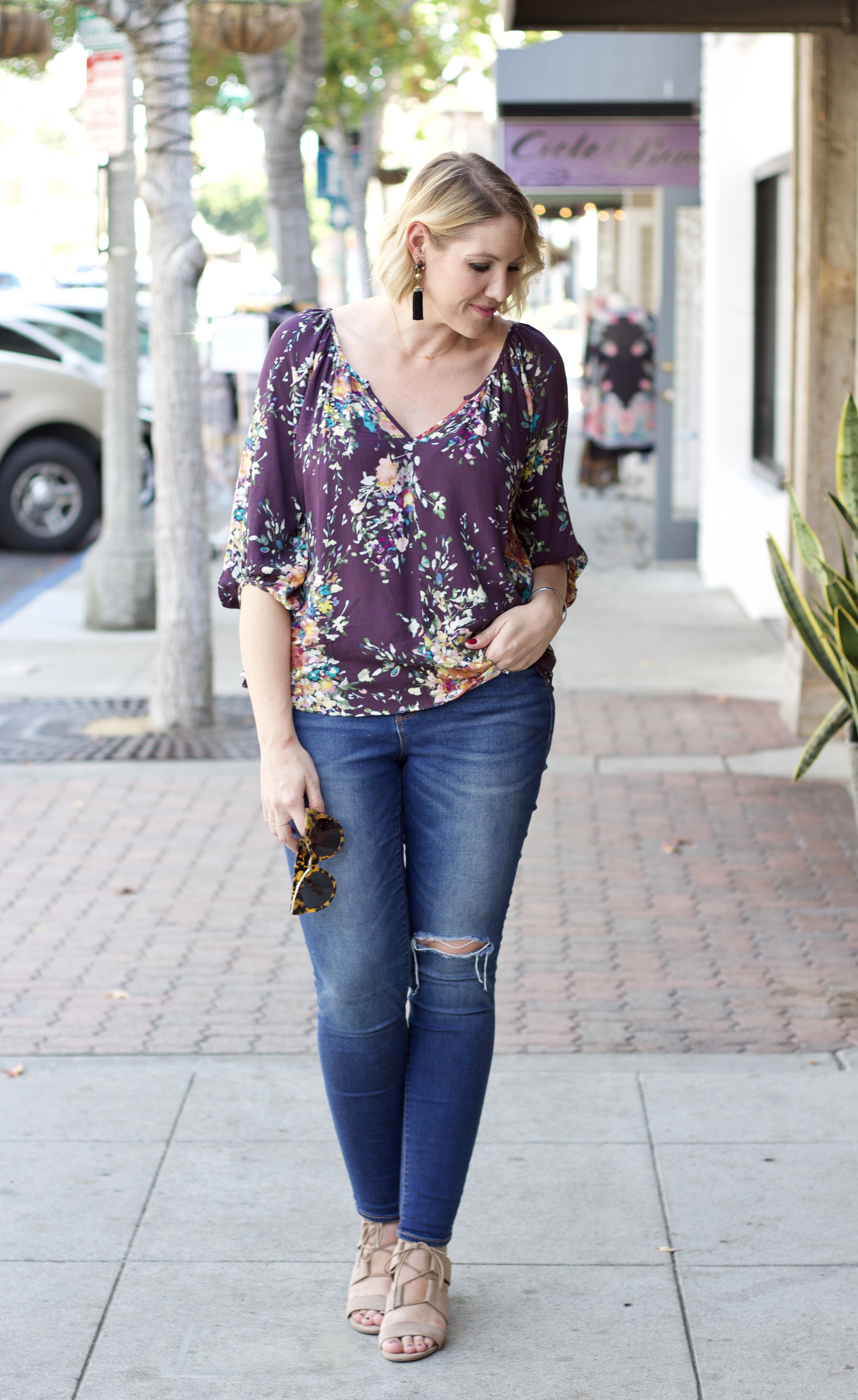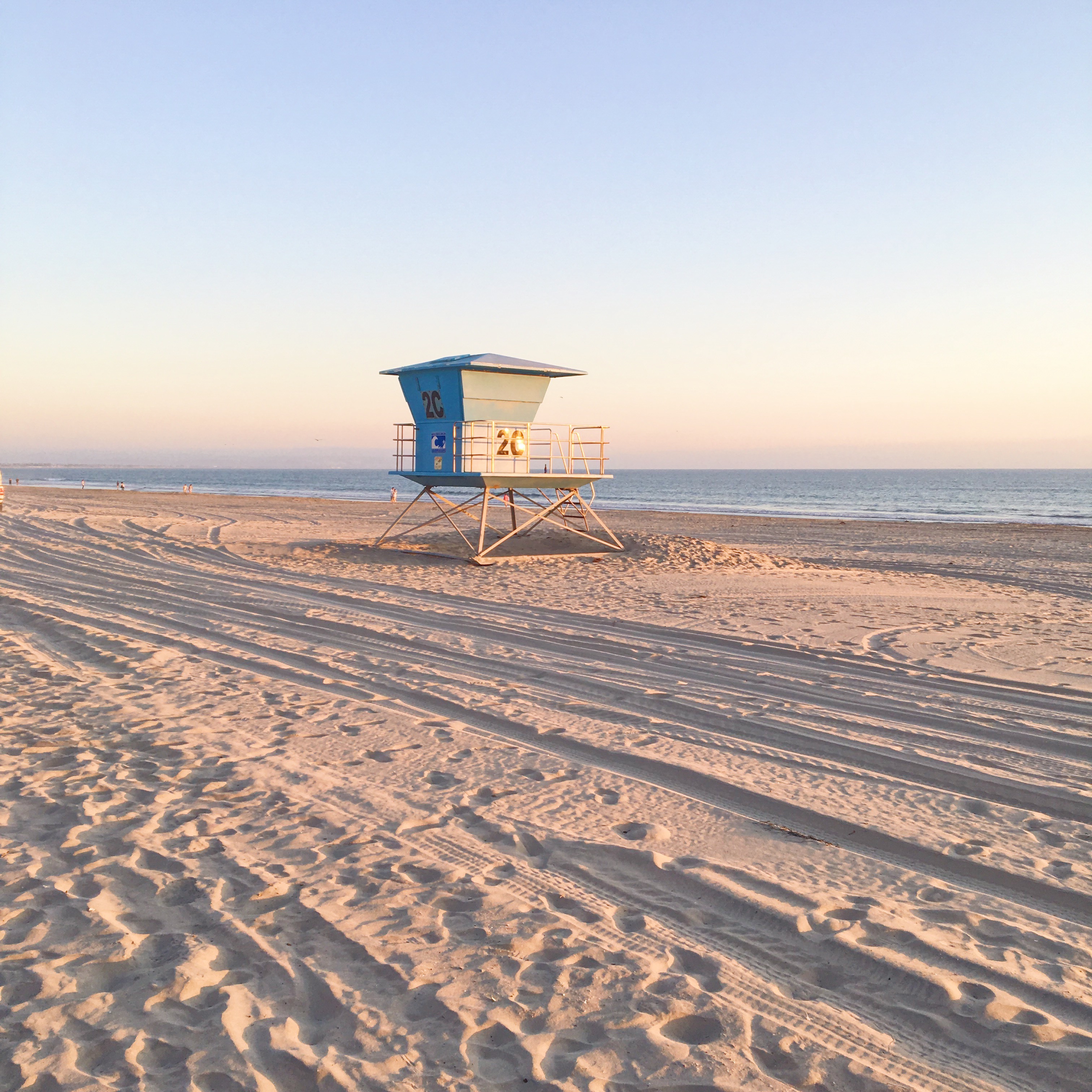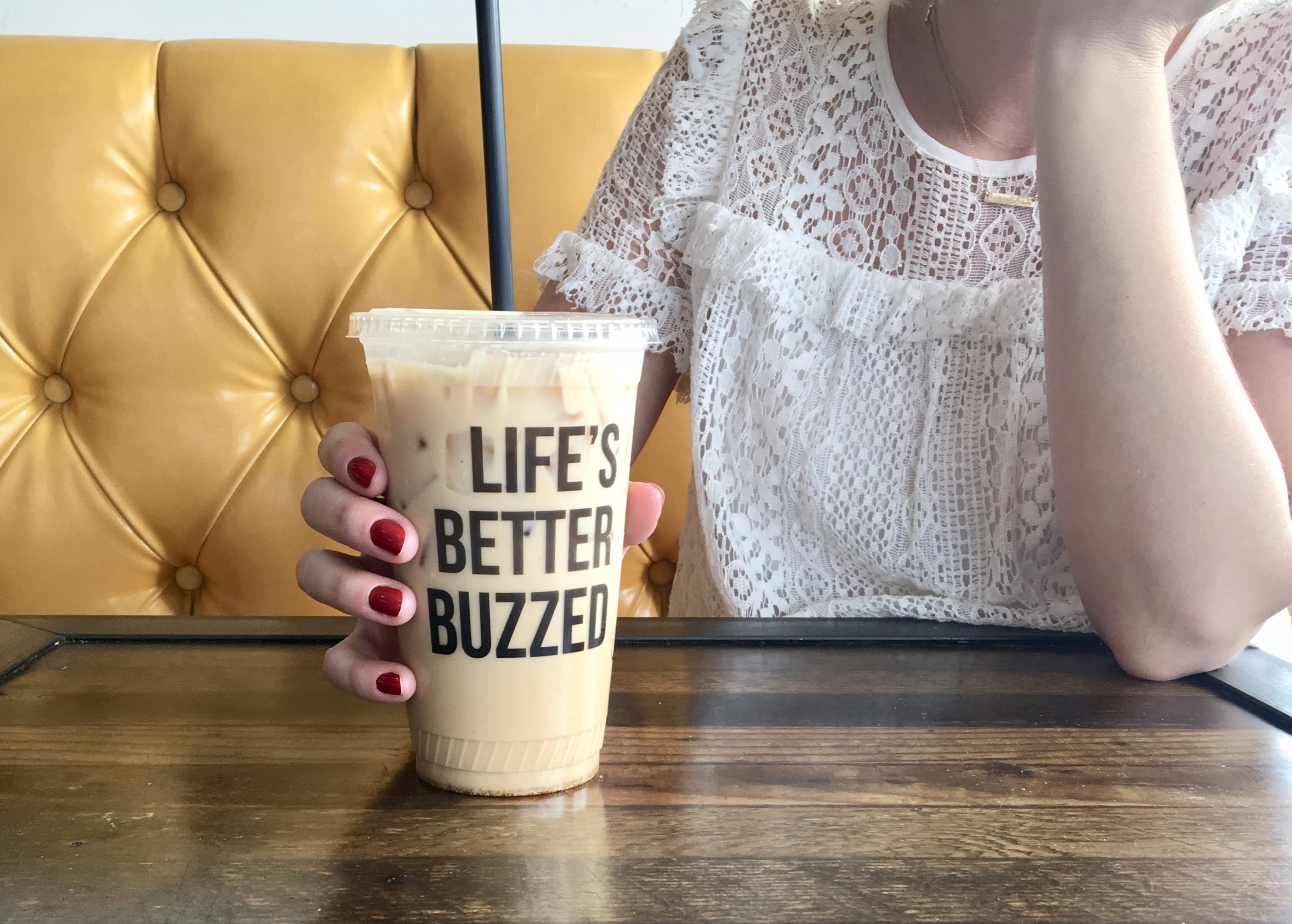 How to Get Around: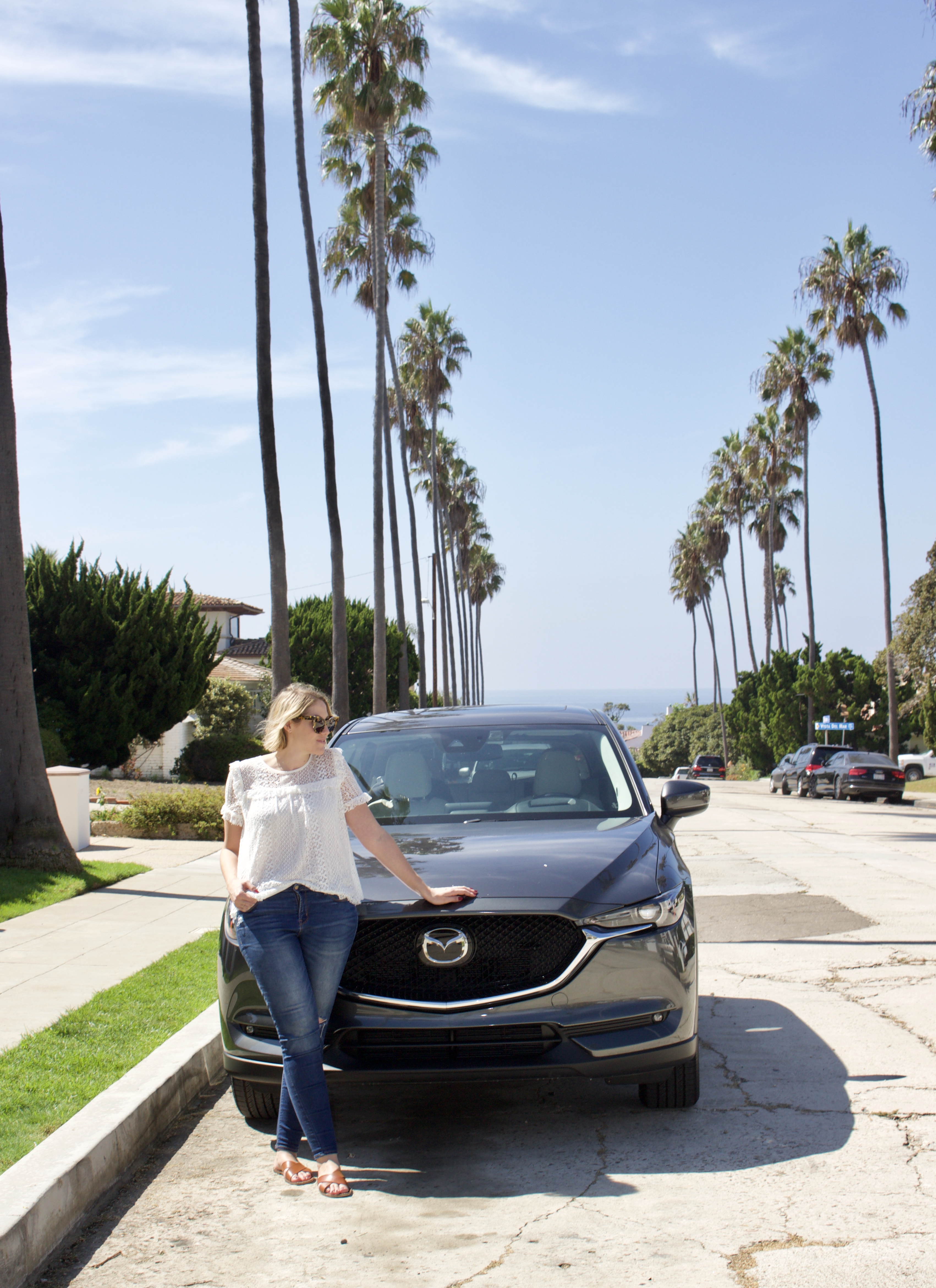 Renting the right car can sometimes be tricky. If you're like me, it's hard to decide just how much room you may need, especially when traveling with a toddler. When traveling with Harper, we seem to pack double the amount of bags than we normally would. Thanks to Mazda we were able to drive a 2017 Mazda CX-5 around San Diego. You may remember that we previously had a chance to drive a CX-9, which was equally as amazing! The CX-5 was a bit smaller, which was perfect for a quick 72 hour trip. It was really comfortable to drive, and Harper loved being able to put the windows down and enjoy the beautiful California sunshine while driving.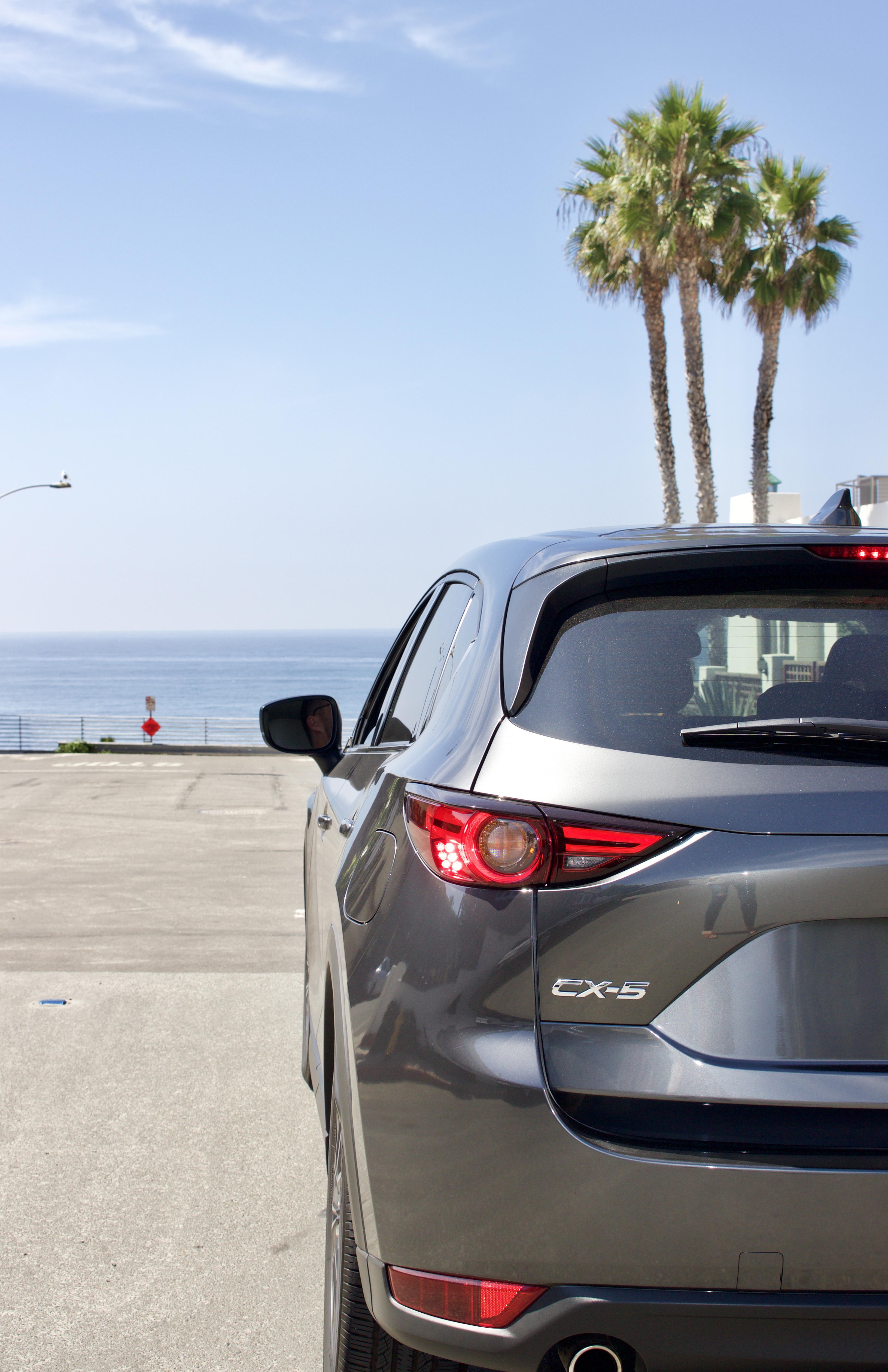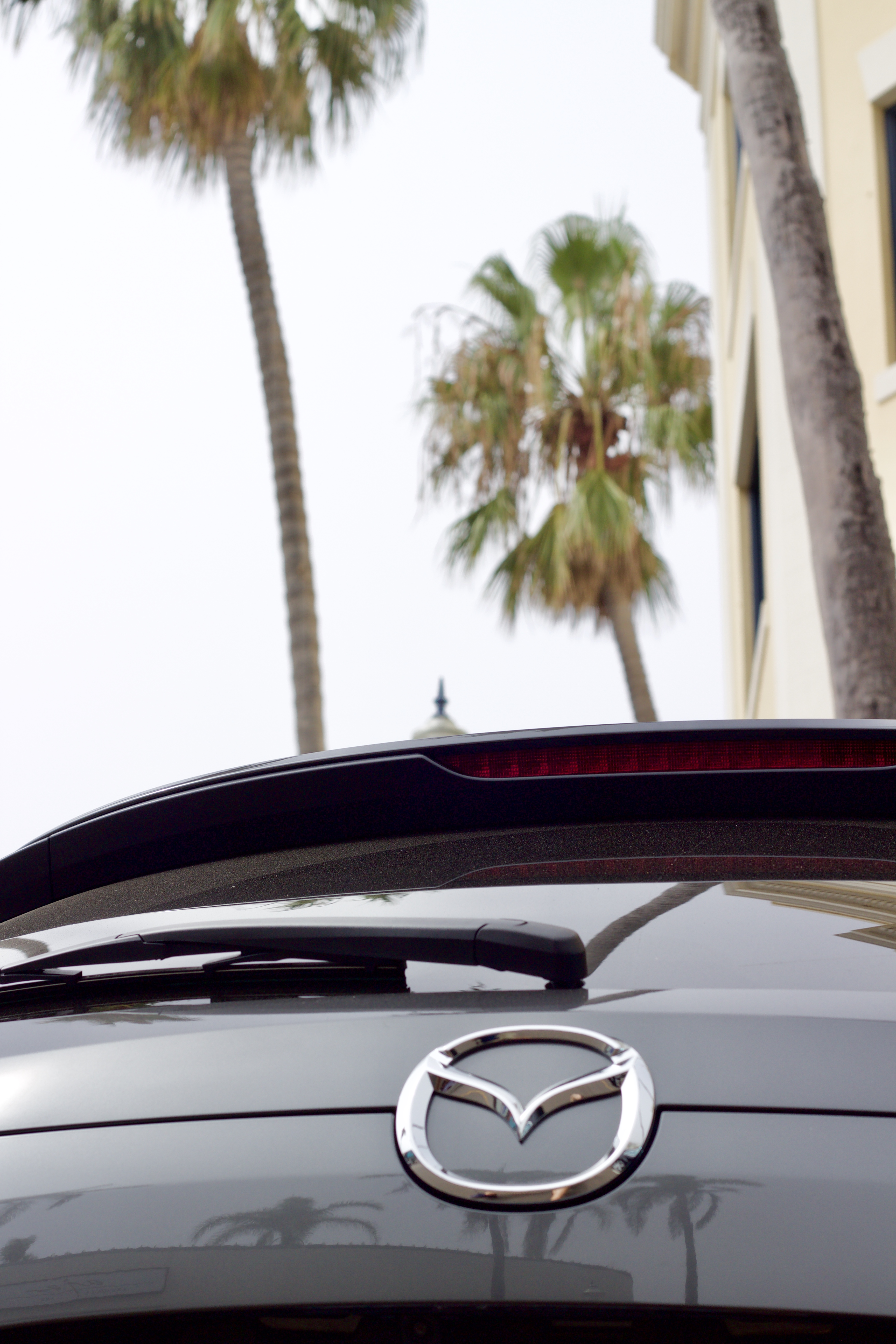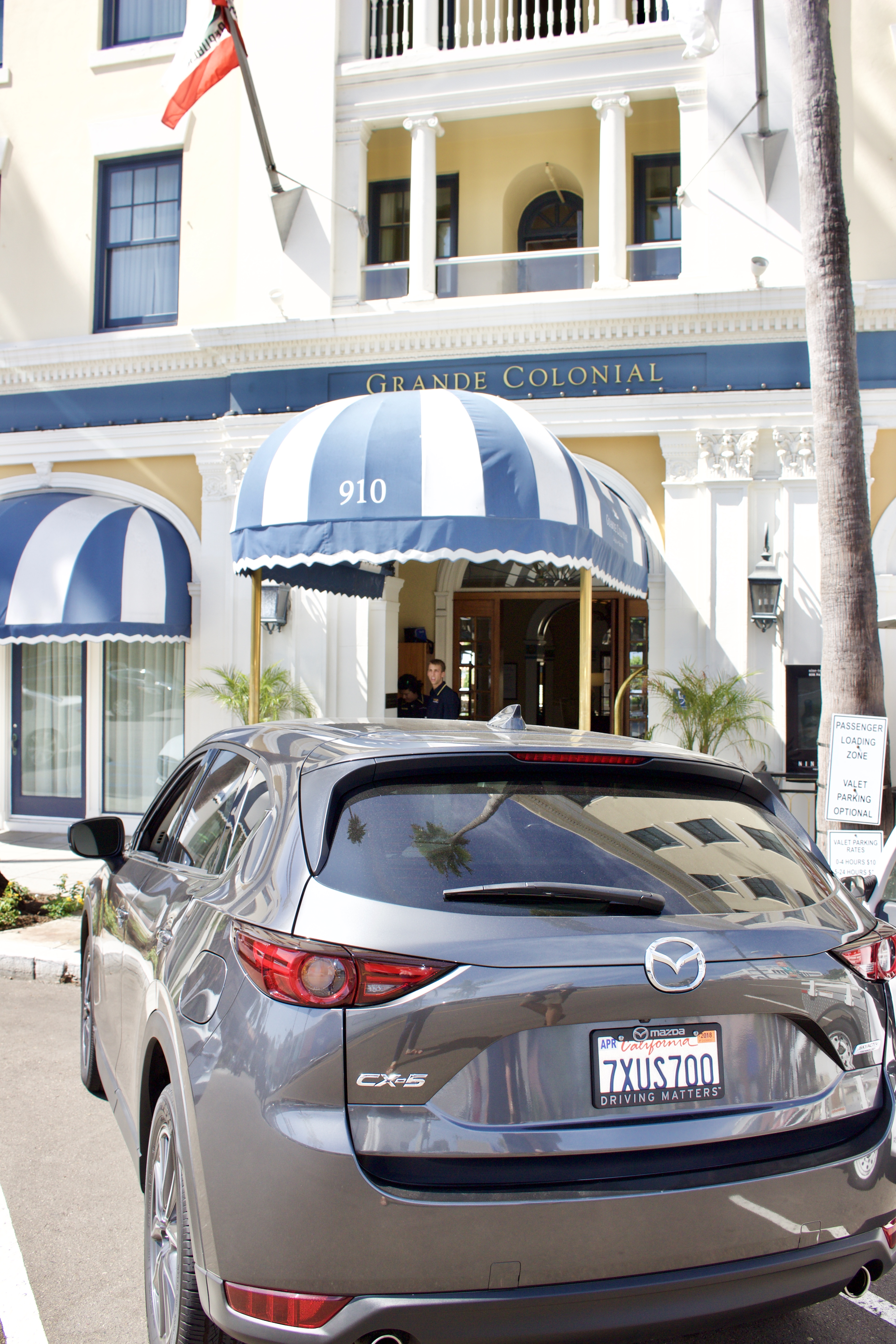 A huge thank you to Grande Colonial who provided us with a complimentary two night stay.
The 2017 Mazda CX-5 via DriveShop was a loan in exchange for an honest review. As always, all opinions are my own.