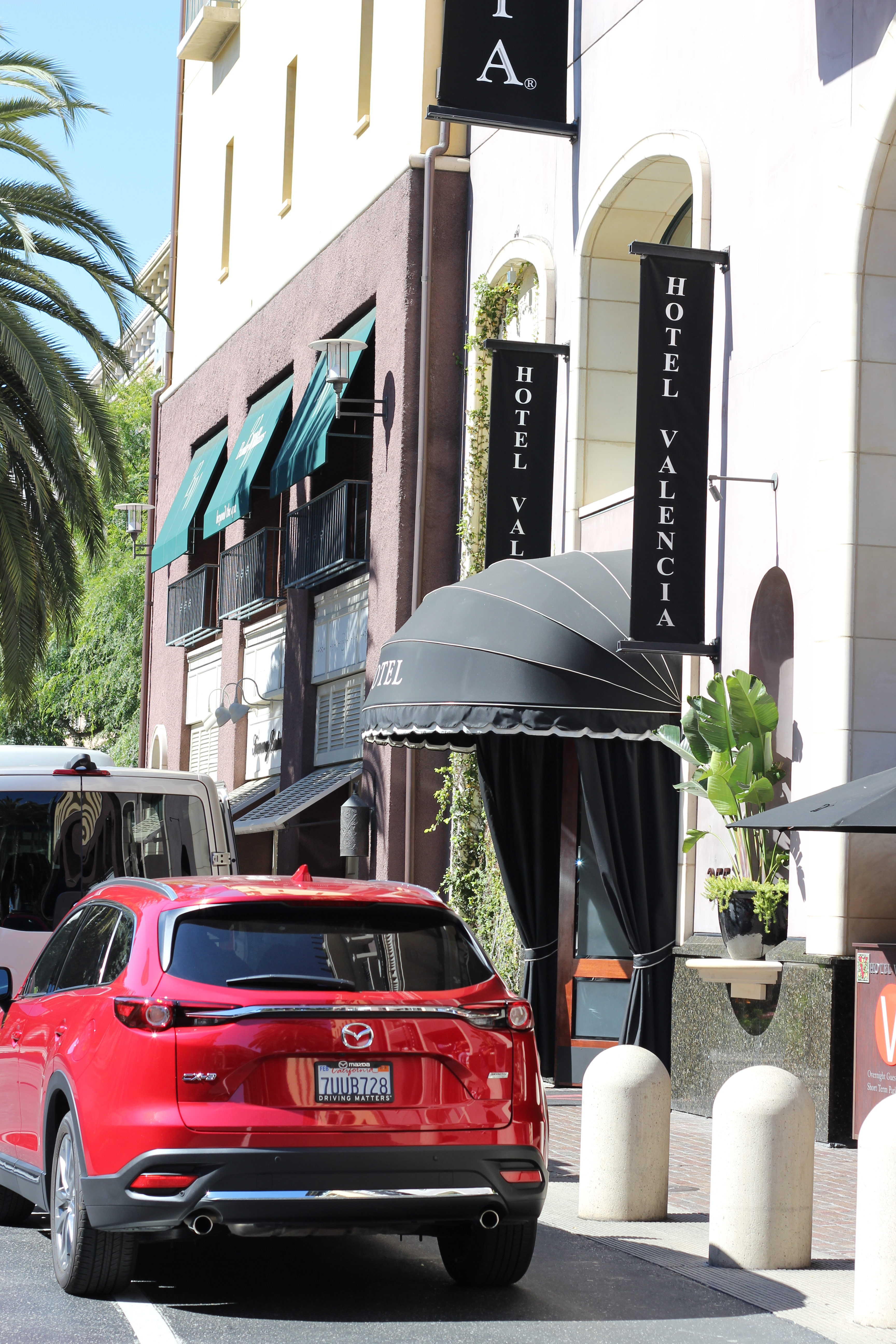 San Jose, California is by far one of my favorite cities in the US. San Jose and the entire Bay Area hold an extremely special place in my heart. In 2008, my husband and I to San Jose to attend graduate school and immediately fell in love. We actually haven't been on a vacation since having Harper. When it came down to picking a place to go, it was pretty much a no-brainer. To say I was excited to share my absolute favorite part of the country with Harper is an understatement.
Let me start by saying I'm not an expert when it comes to San Jose. After living there for a few years and traveling back often, I thought it would be fun to share some of my favorite things about the city and surrounding areas. My San Jose travel guide is perfect if you plan to be in the area for a few days. I'll be sharing a little bit about our stay in San Francisco as well next week, as that is always a must for me to visit when we are in the area.
San Jose Travel Guide
Where to Stay:
Hotel Valencia Santana Row: Fun fact – my husband and I actually worked at Hotel Valencia when we lived in San Jose. To be able to stay there during our visit was amazing. We stayed during the week, so the hotel was quiet and the perfect place to stay while traveling with a toddler. We pretty much lived at the pool and enjoyed the California sunshine. Harper and I finally got a chance to wear our coordinating Kortni Jeane bathing suits. You know I can't stop with the mommy and me coordinating outfits, and swimsuits are no exception. The rooms at the hotel are beautiful and spacious, and had one of the comfiest beds I've ever slept on!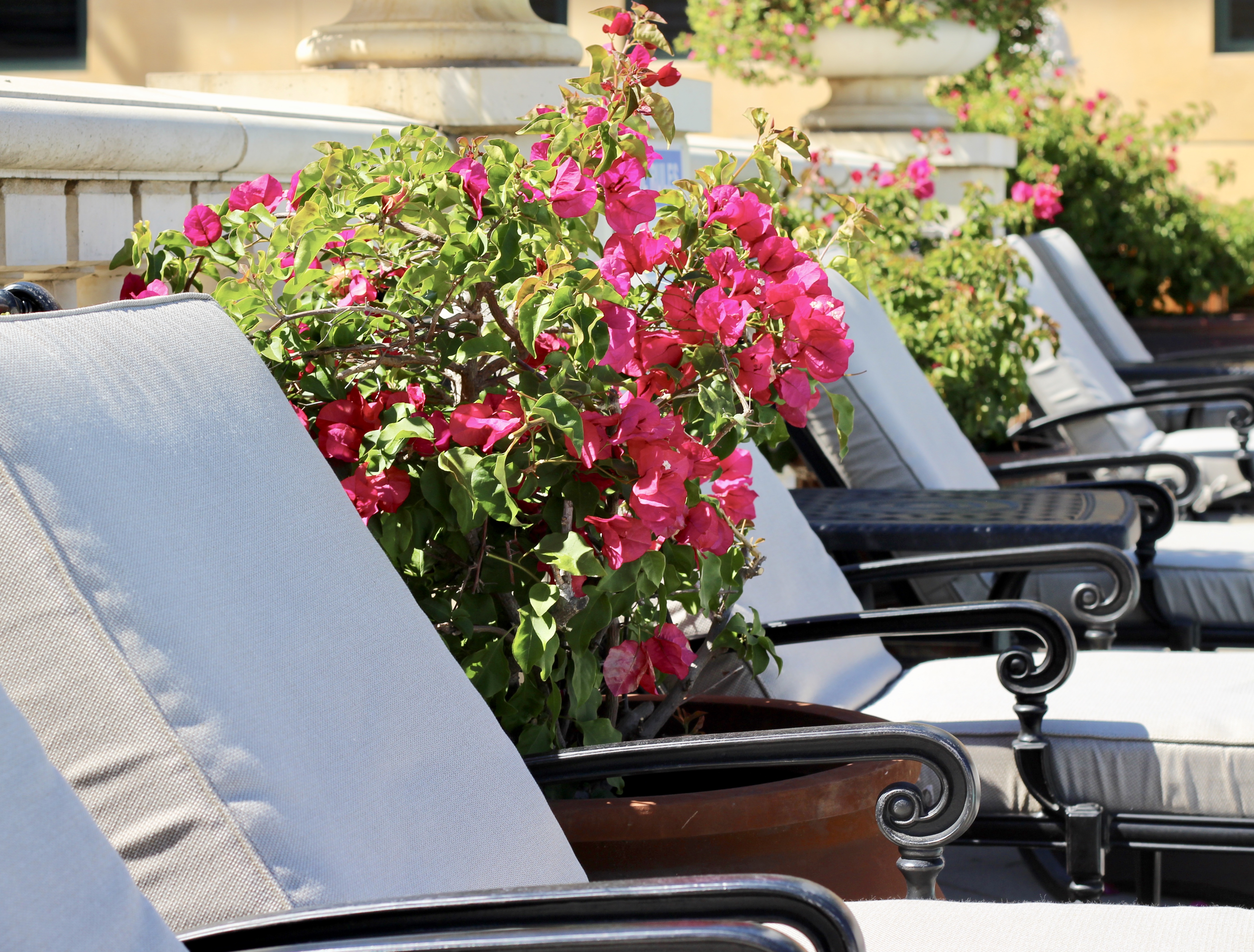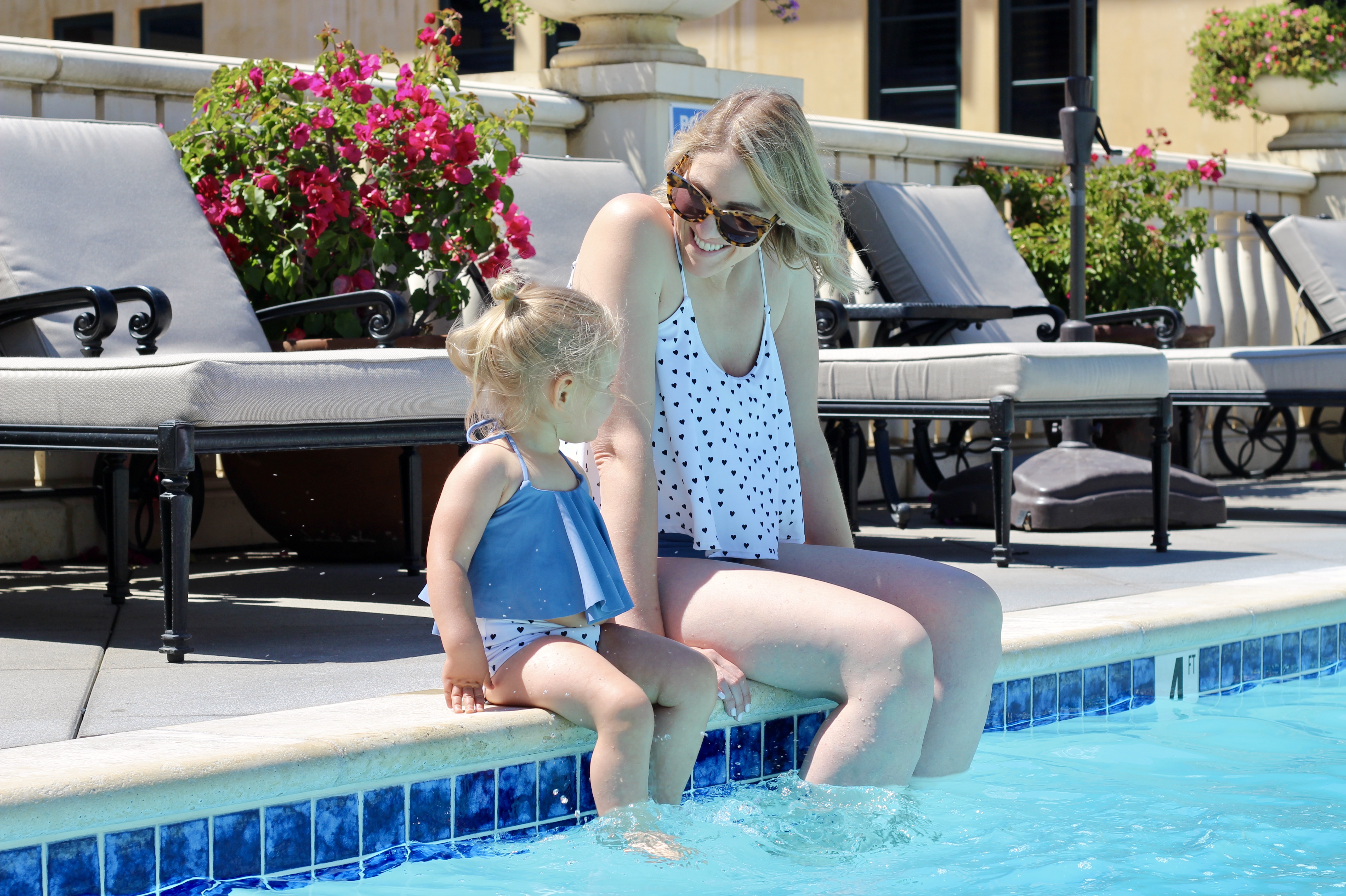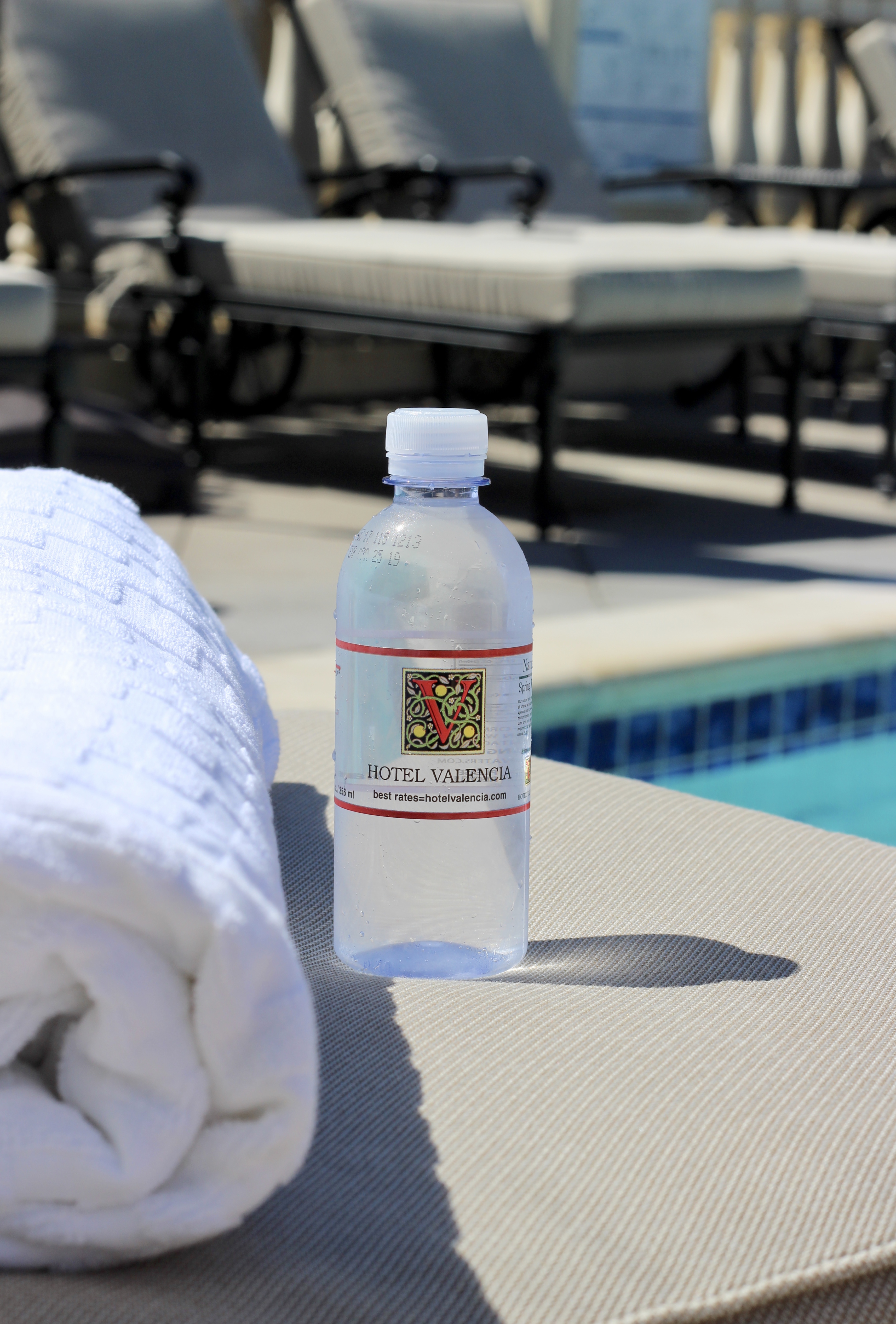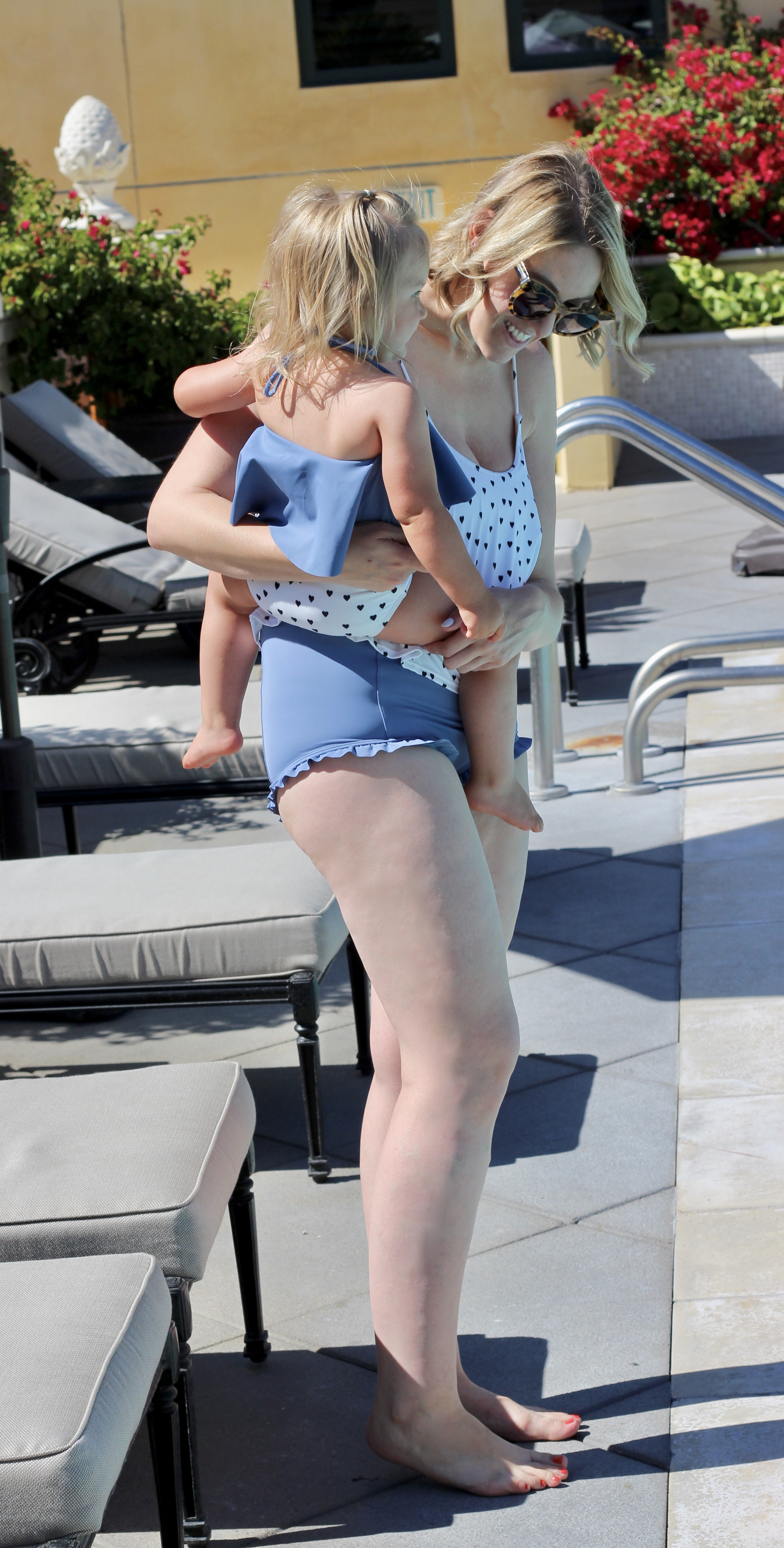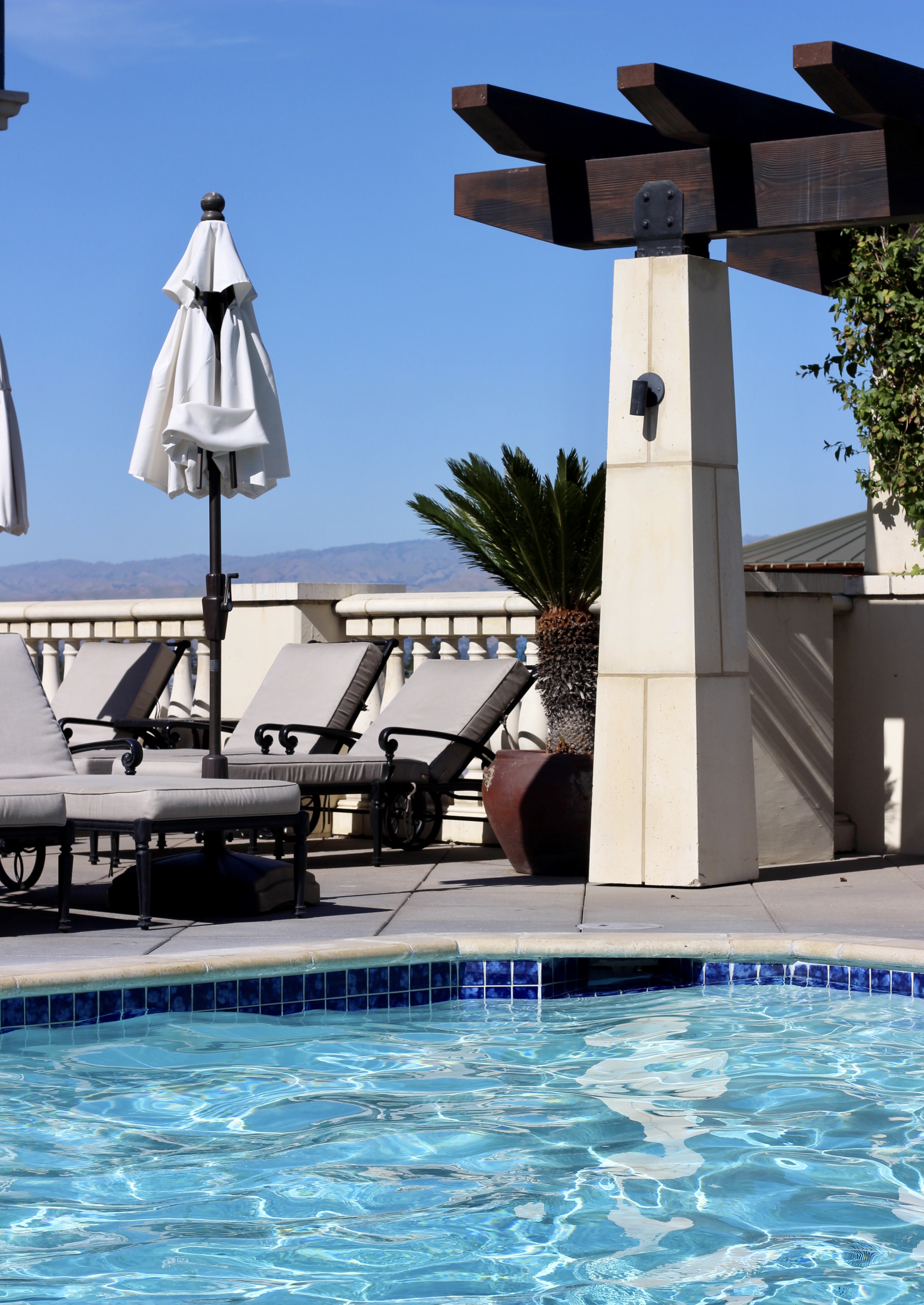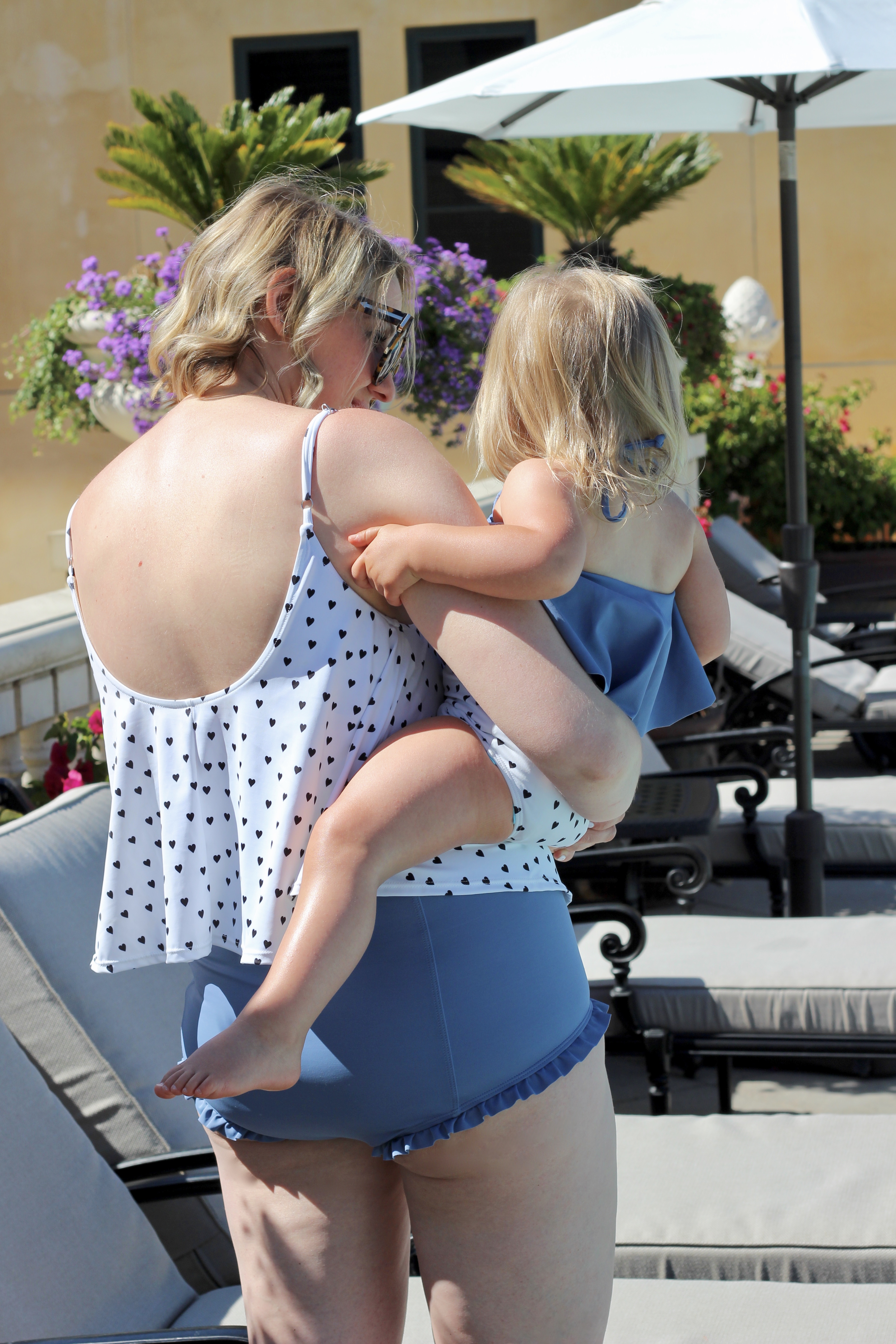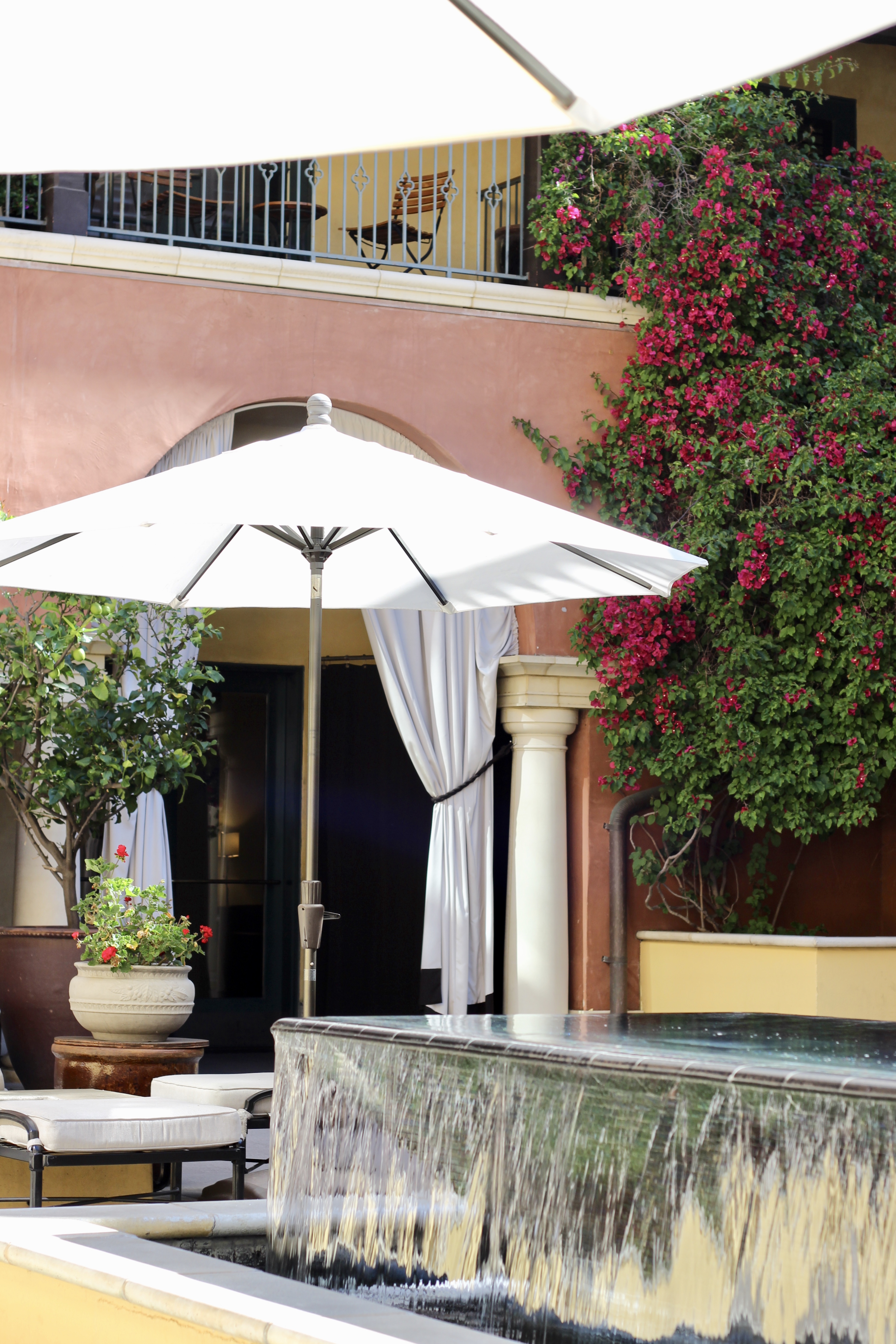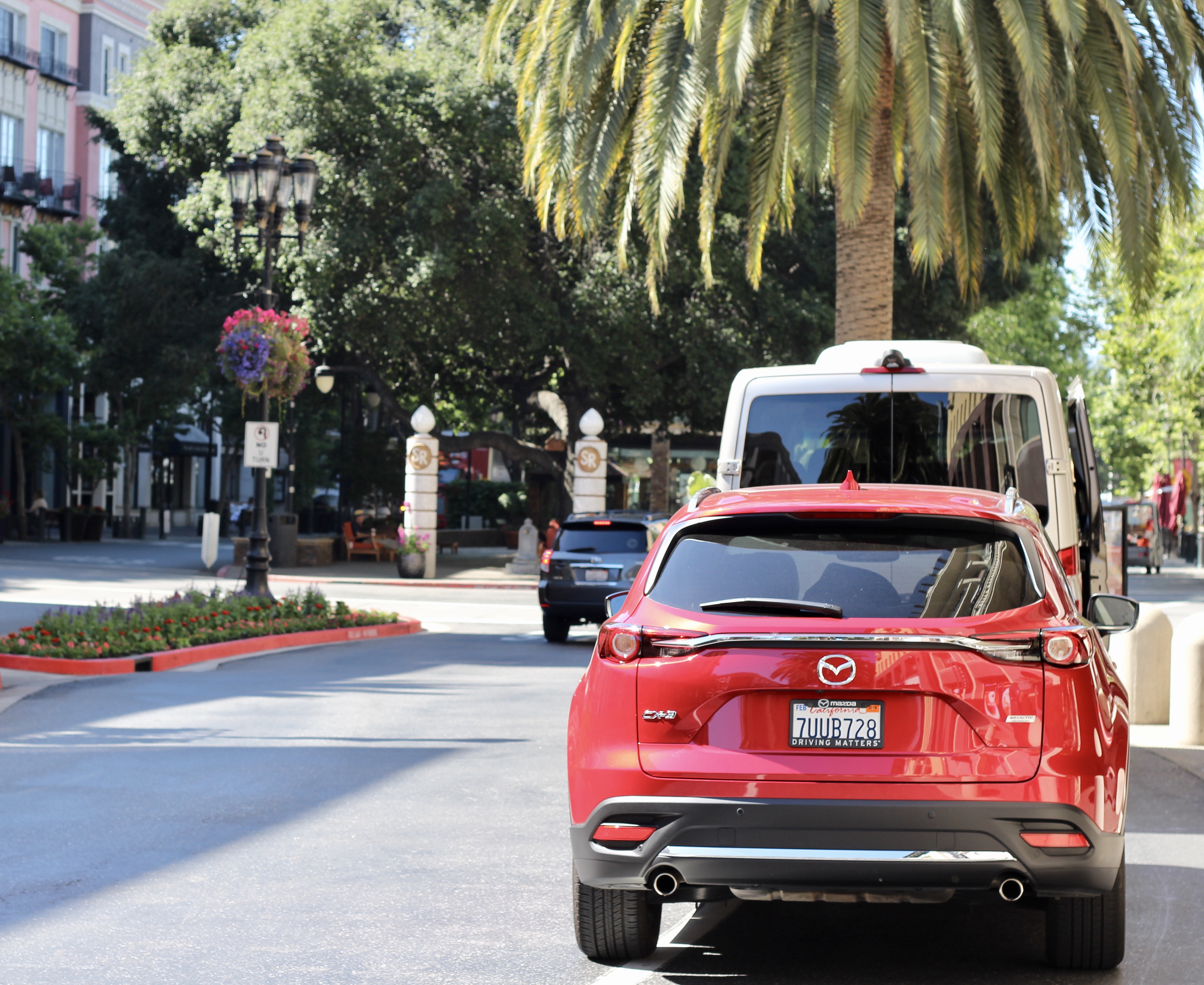 What to Do:
Take a trip to the beach: We happened to be in San Jose on my husband's birthday, and he really wanted to spend the day bringing Harper to the beach for the first time. Santa Cruz is only about 25-30 minutes away from San Jose, and makes for the perfect day trip. While we were in Santa Cruz we stopped at Seabright Beach. There is also a boardwalk in Santa Cruz, but it tends to be really crowded, so we wanted something a little more low key. We also had sushi at the most amazing restaurant, Akira Sushi.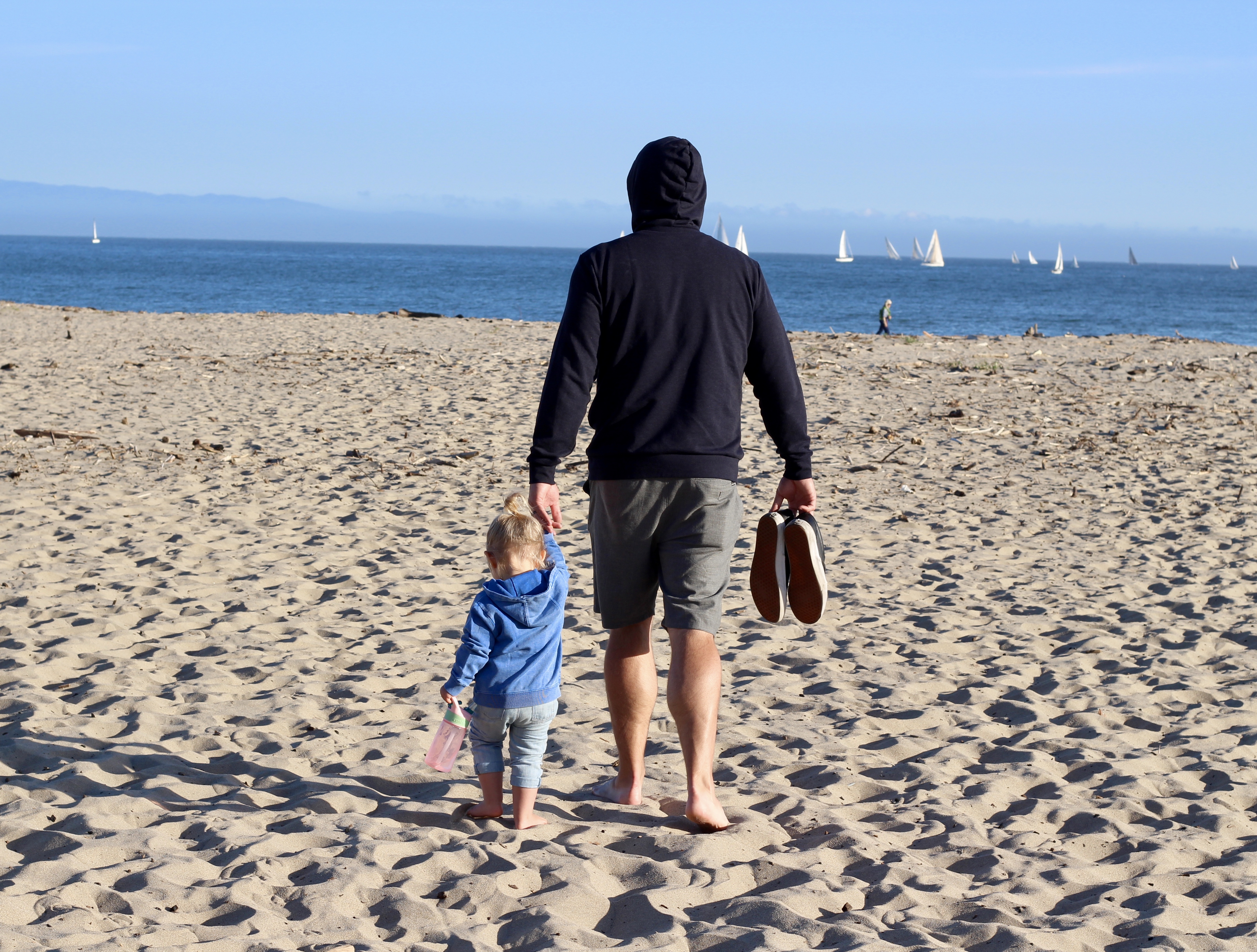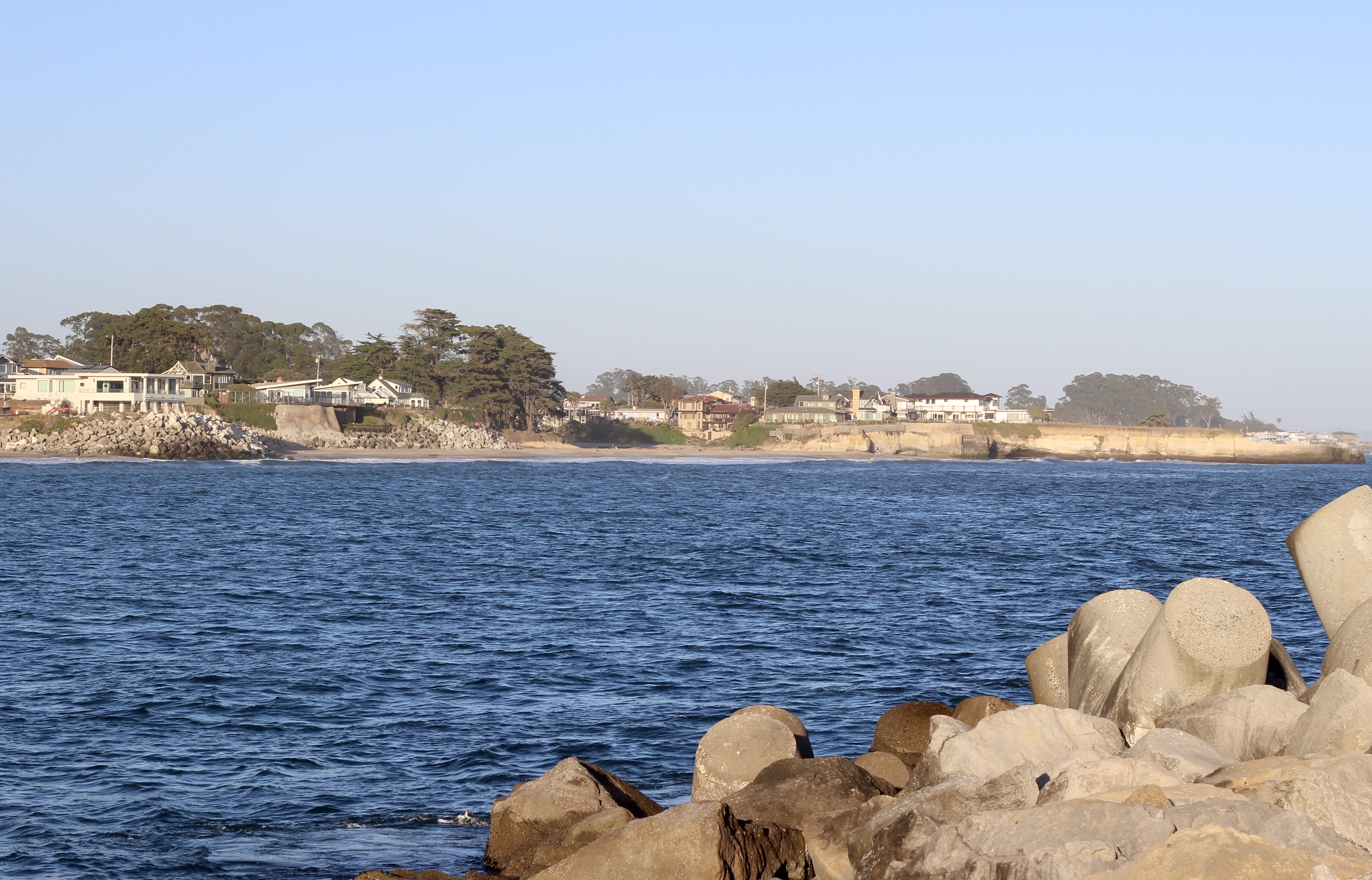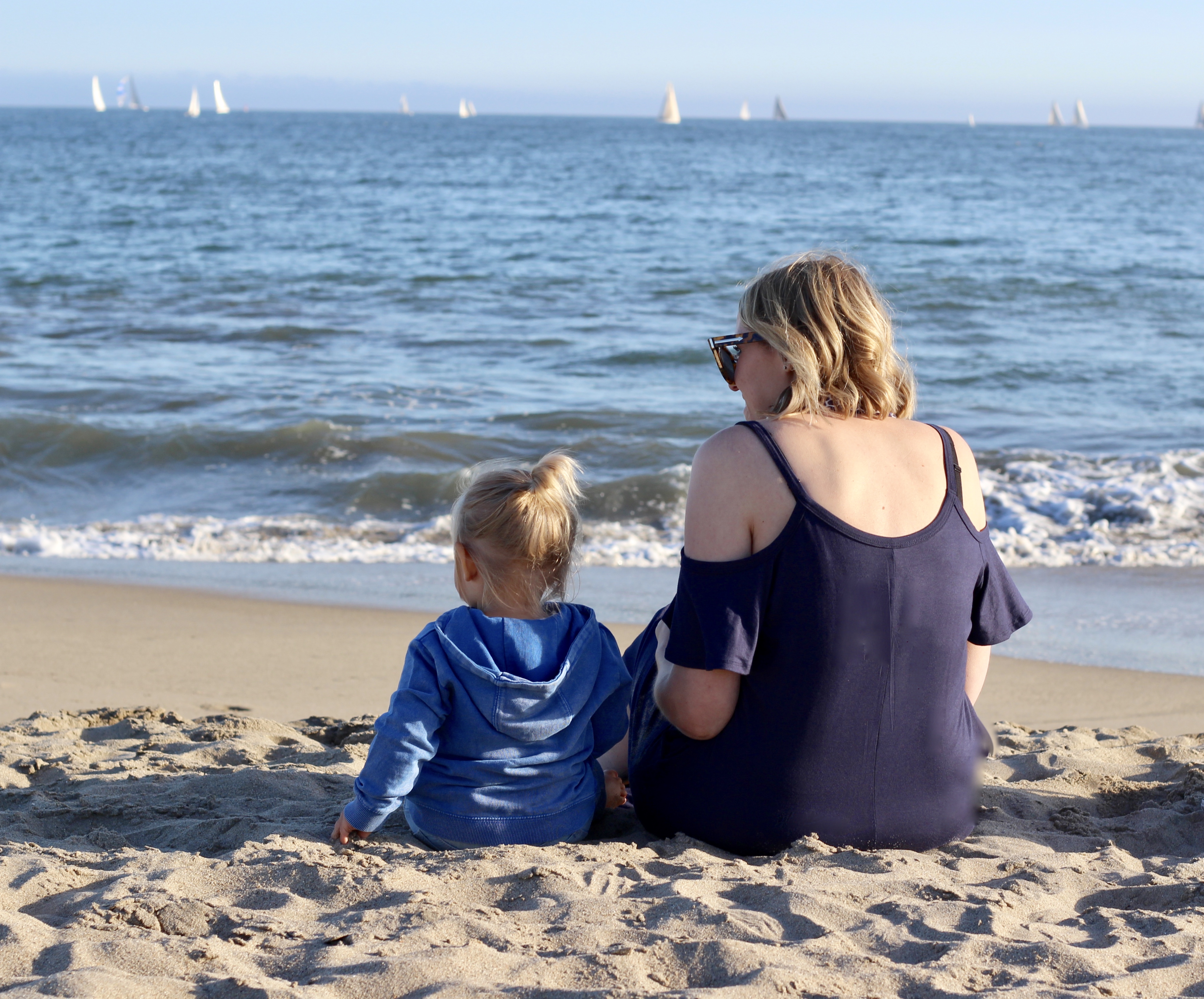 Take a scenic drive: One of my favorite things to do in the Bay Area is to take a drive. Within 30-60 minutes, you can easily travel from San Jose to a variety of other cities, including Redwood City, Palo Alto, San Francisco, etc. Taking the 17 down to Santa Cruz is always a beautiful, yet windy drive. We had so much fun driving the Mazda CX-9 around for a few days thanks to DriveShop. It was the perfect midsize SUV to fit everyone comfortably and was very fuel efficient! After driving around all week in the CX-9 my husband officially declared that it should be the next vehicle we purchase for our family.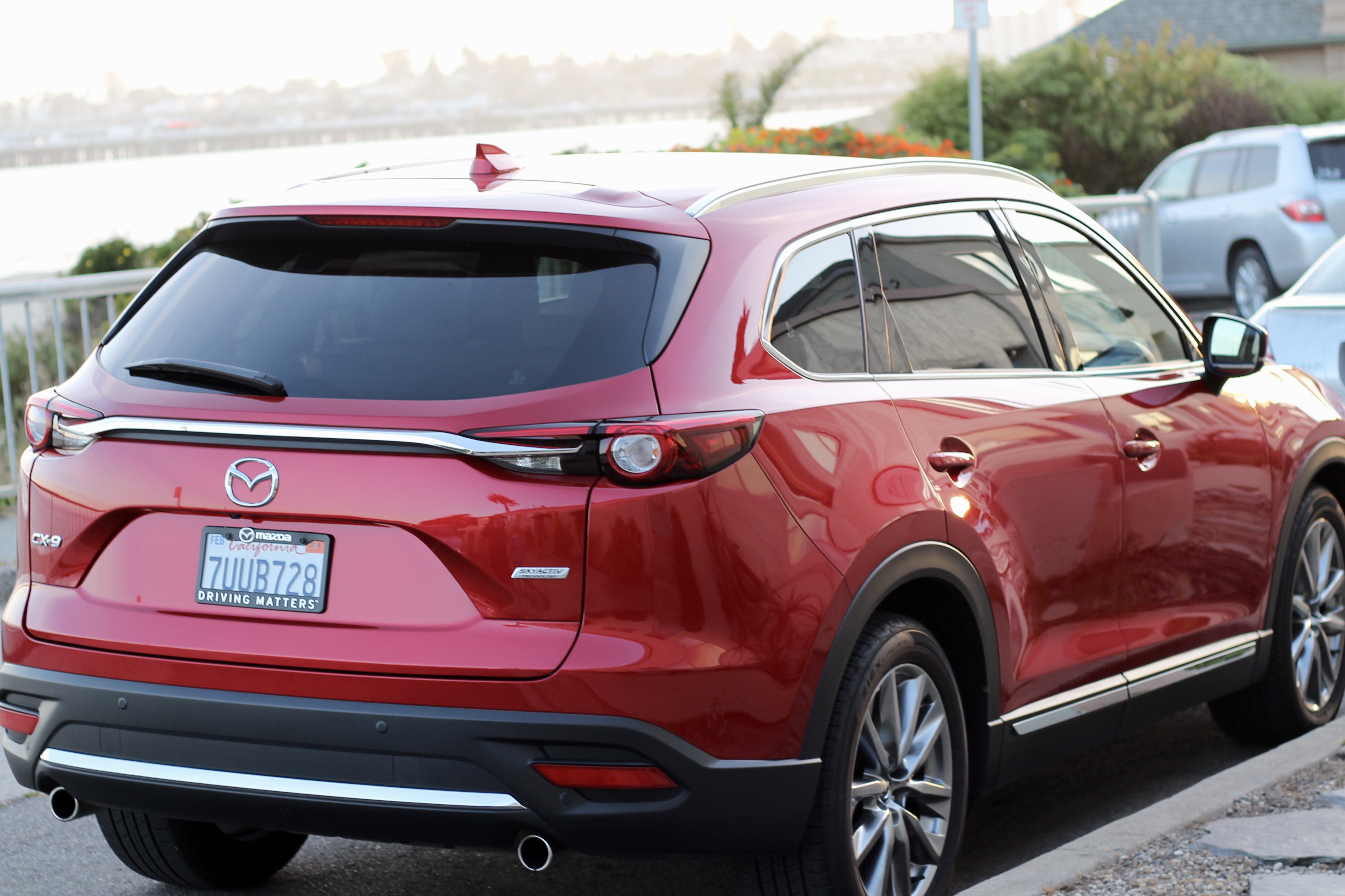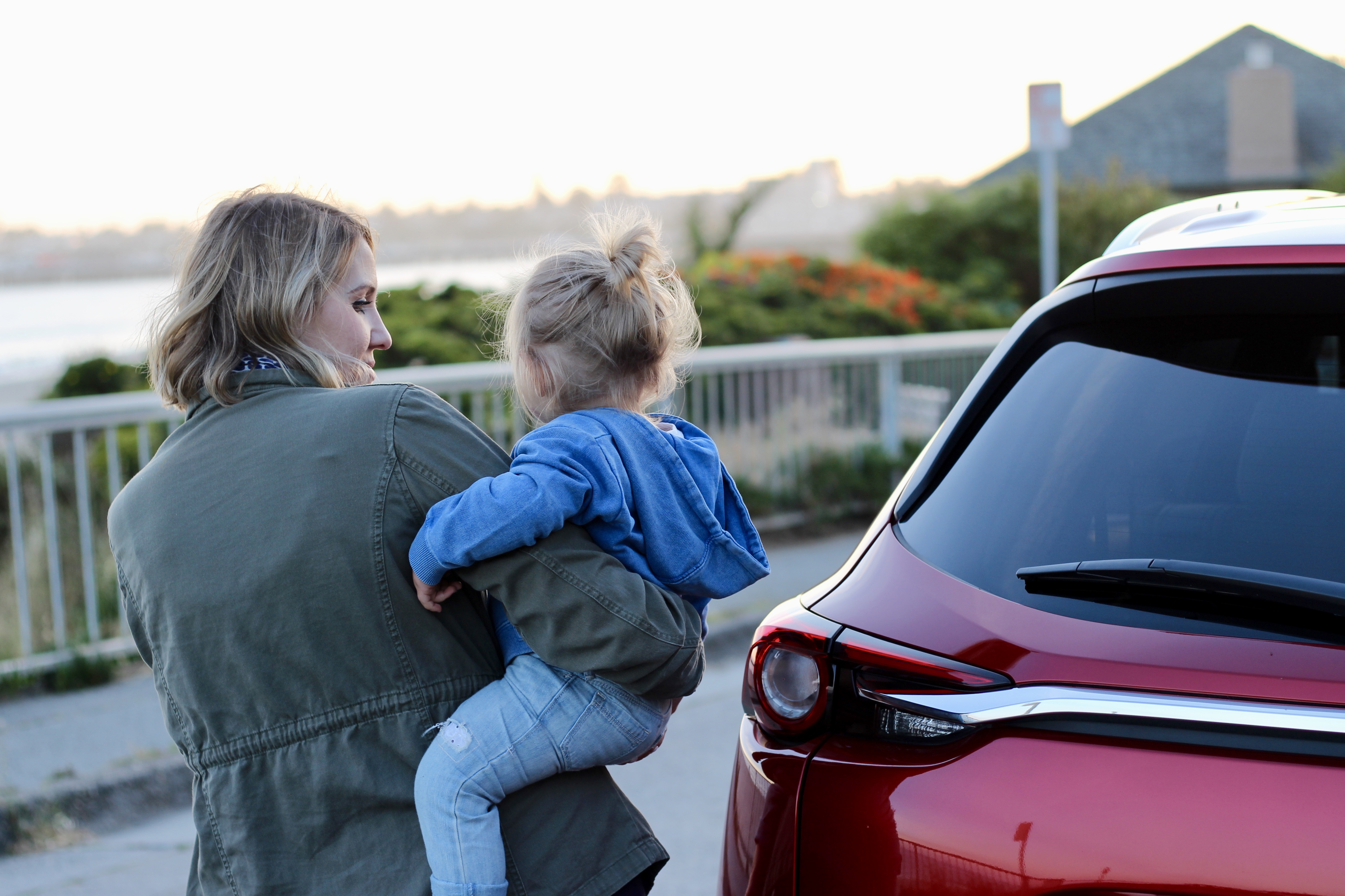 Shop & eat in Santana Row: Since we moved back home to New Mexico a few years ago, so many amazing stores have been added to the Row. Madewell and Kendra Scott are two of my favorite new additions. There are also so many delicious restaurants to eat at. We love to stop at Cocola for their giant macarons, and enjoy having brunch at Village California Bistro. You can also stop at Pressed Juicery for a little afternoon pick me up. I really don't think you can go wrong with any of the shops or restaurants, as there is something for everyone.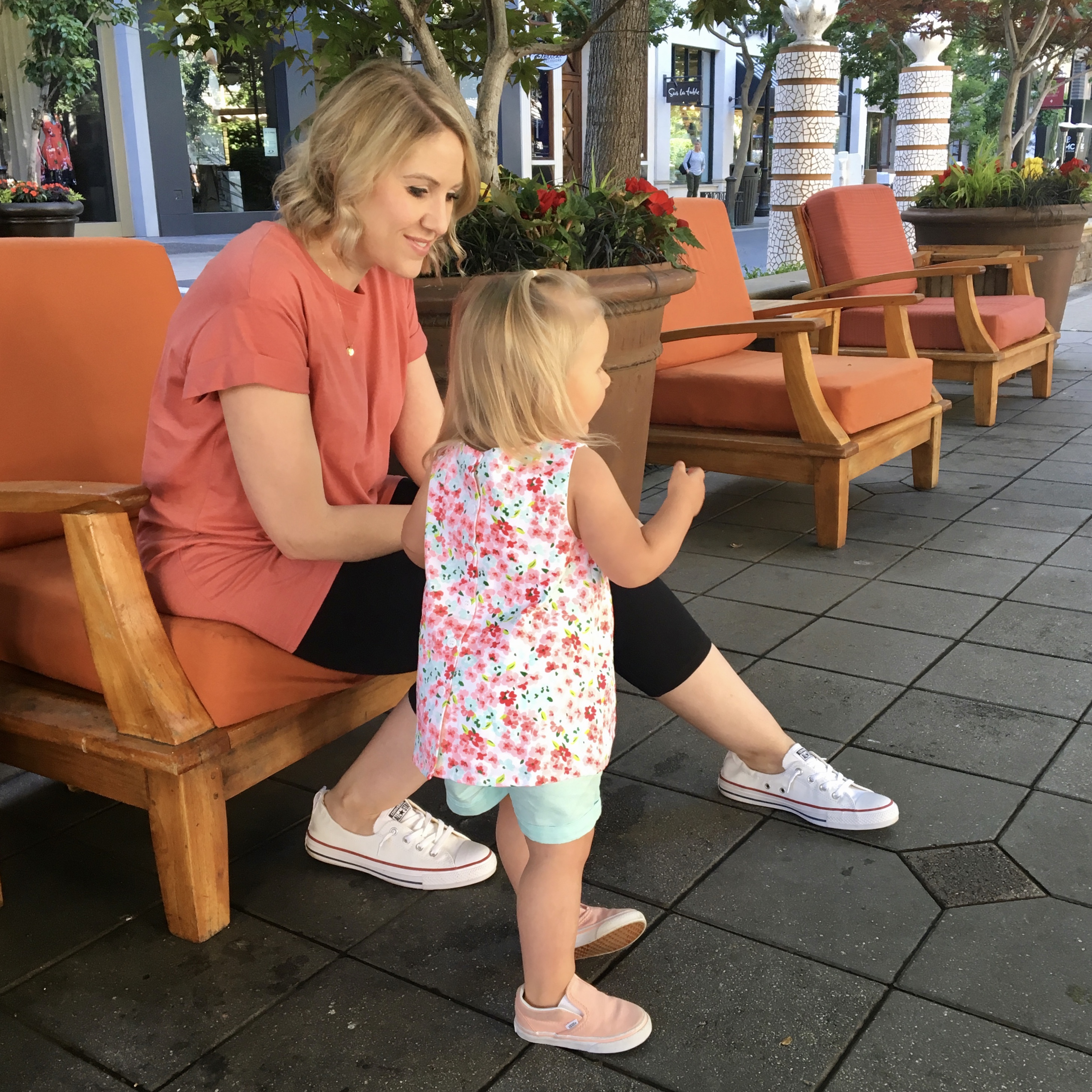 Have you ever been to the San Jose area before? What is your favorite thing to do in or around the city?
The 2017 Mazda CX-9 via DriveShop was a loan in exchange for an honest review.
Mommy & me coordinating bathing suits are c/o Kortni Jeane. Harper's outfit in Santana Row is c/o Little Me.