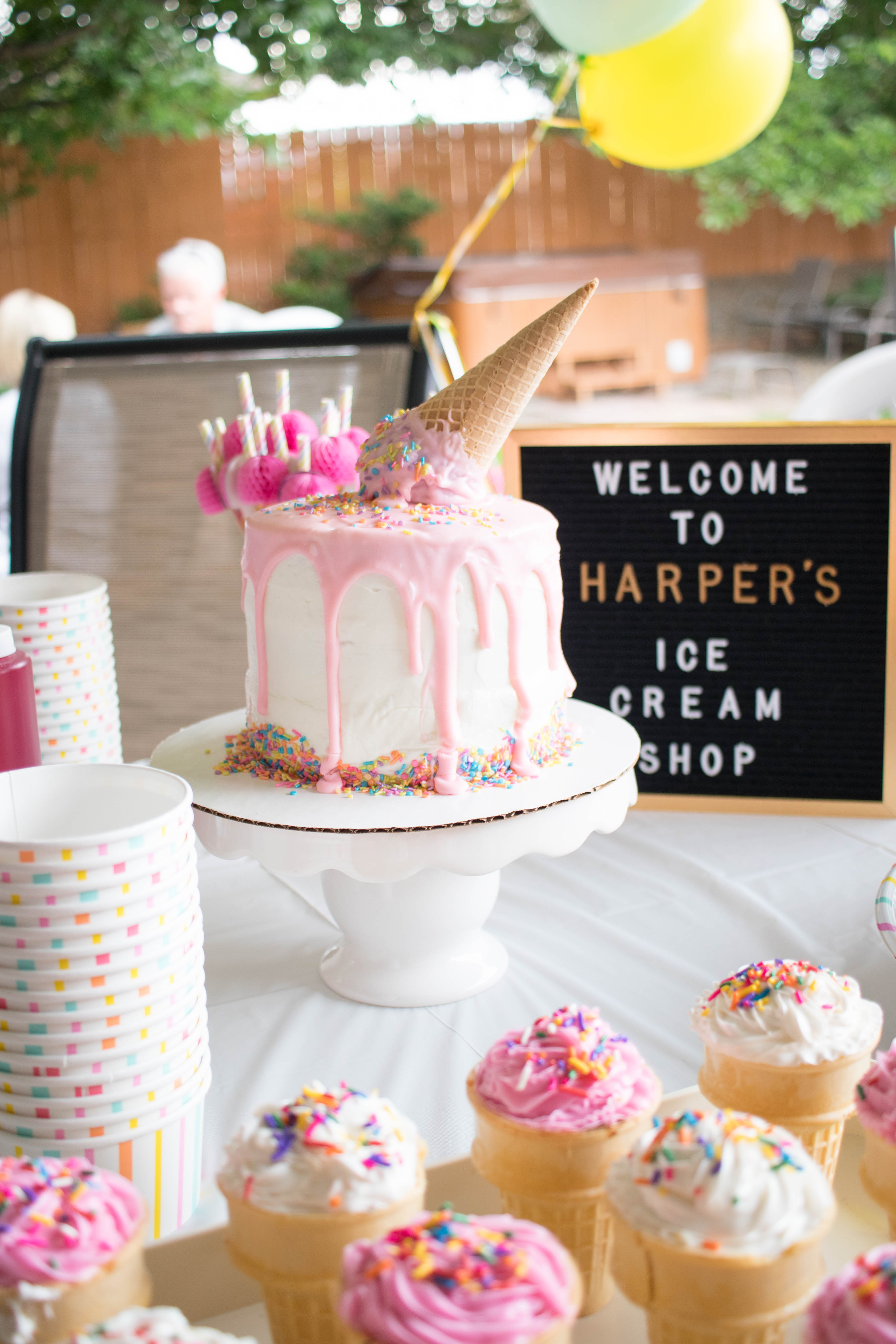 In true #momlife fashion, it has only taken me a month to get this post up from Harper's ice cream themed birthday party. We wound up celebrating her birthday almost two weeks after her actual birthday this year. My sister was coming into town and we wanted her to be a part of the celebration. We had a few themes in mind this year for Harper's 4th birthday. She ultimately decided on an ice cream themed party because who doesn't love ice cream? Of all of her parties, this one was definitely the easiest to put together. If you are looking for a low key set up with minimal prep work, an ice cream theme is where it's at.
I wanted to keep the party really simple, and we wound up having it outside at my parents house. They have the most incredible backyard! I tried to keep the decorations to a minimum and wanted to focus on all of the sweet treats. We made the ice cream cone cupcakes the day before the party, which turned out so cute! The cake was ordered from Albuquerque Cupcake Creations, who also made the cakes for Harper's puppy party and mermaid party. Other than that, all you need are a few gallons of ice cream and your favorite toppings!
My favorite part of any of Harper's birthday parties is finding the perfect outfit. She is definitely a dress girl, so I was thrilled to find this one on Etsy! Vans also happened to have a pair of ice cream cone slip ons (same style as the mermaid slip ons she had for her birthday last year). I am so happy with how everything turned out, and we all had such a great time celebrating Harper! I can't believe my baby girl is 4 years old already, and it's hard for me to imagine that next year we will have another baby joining the party!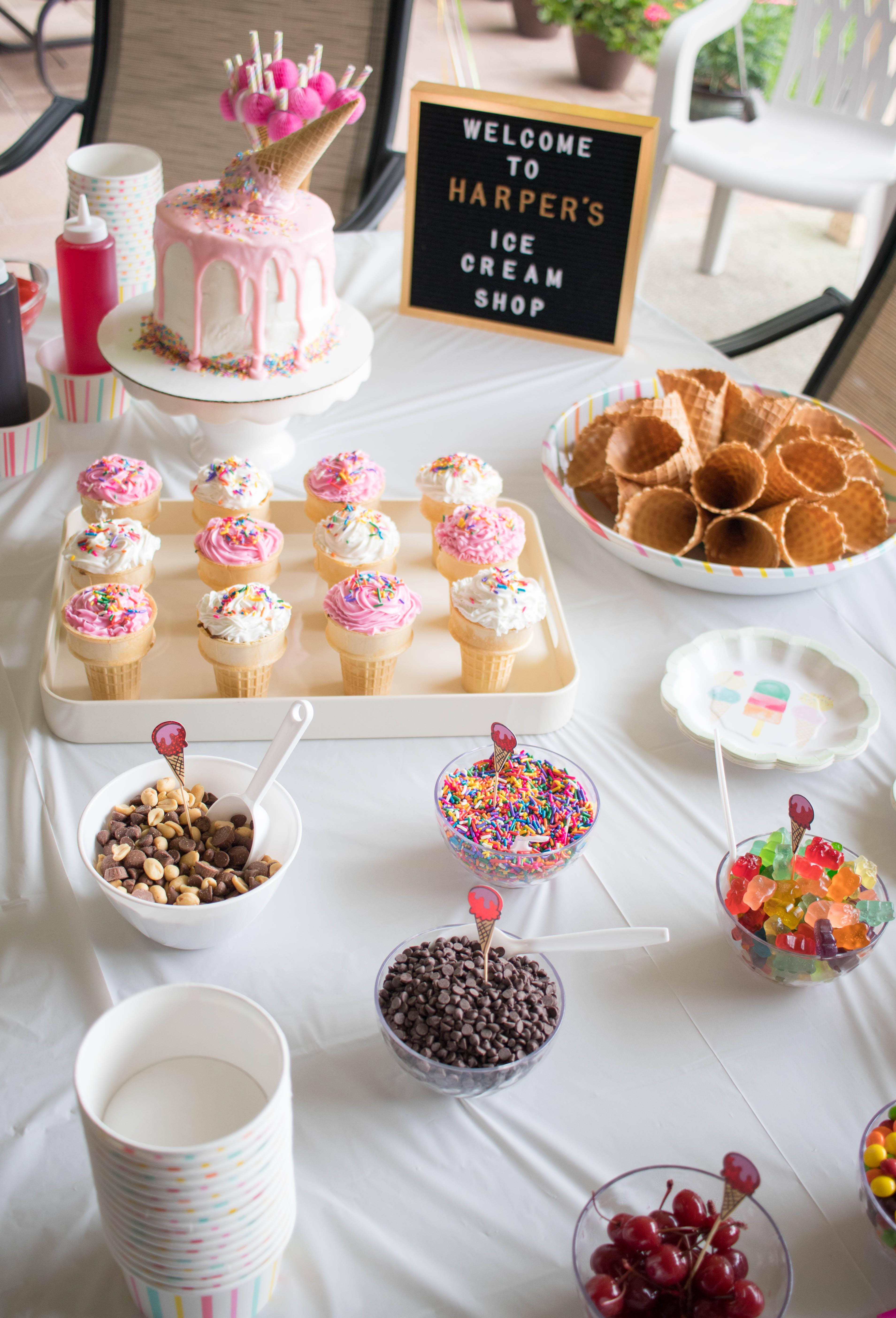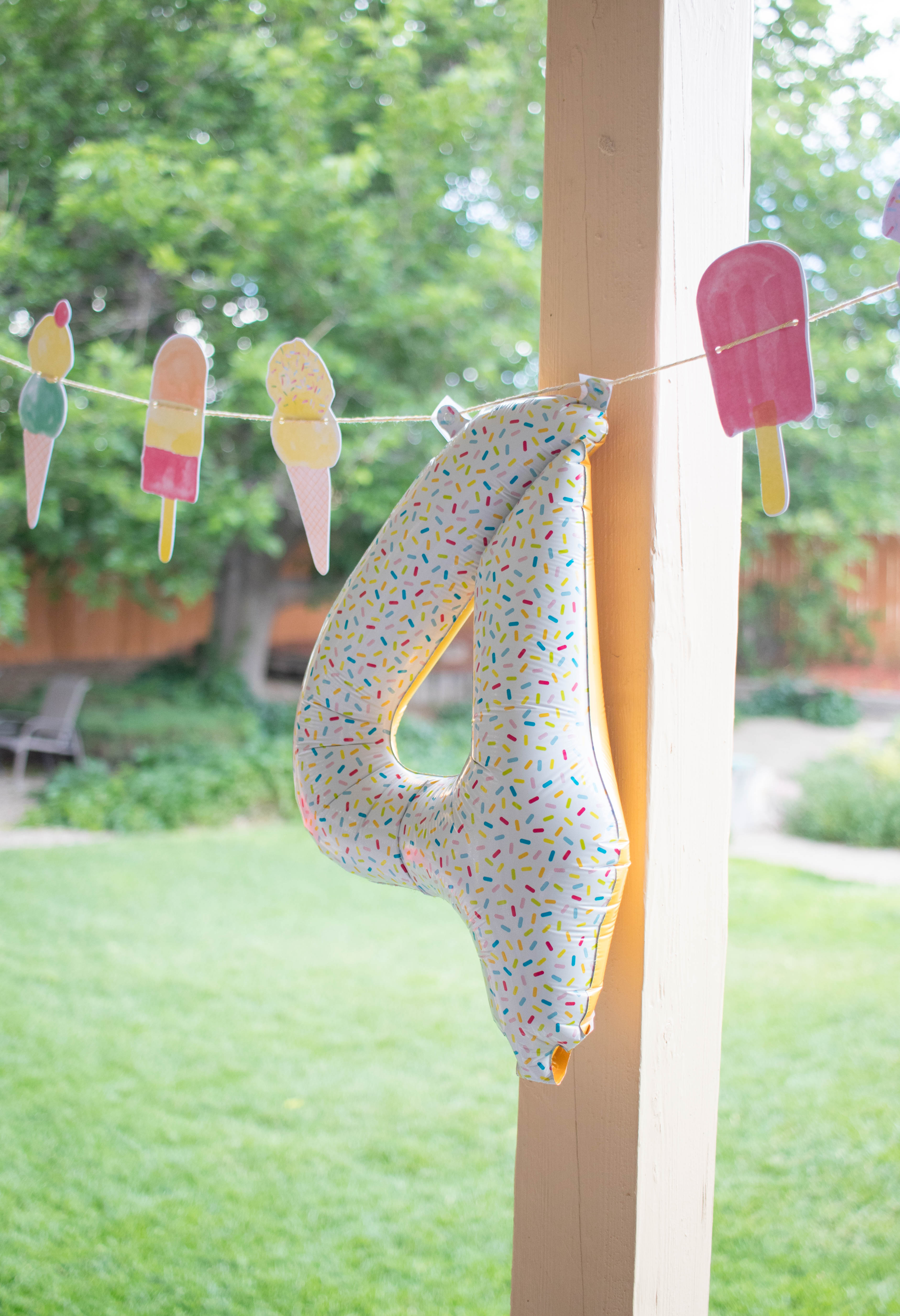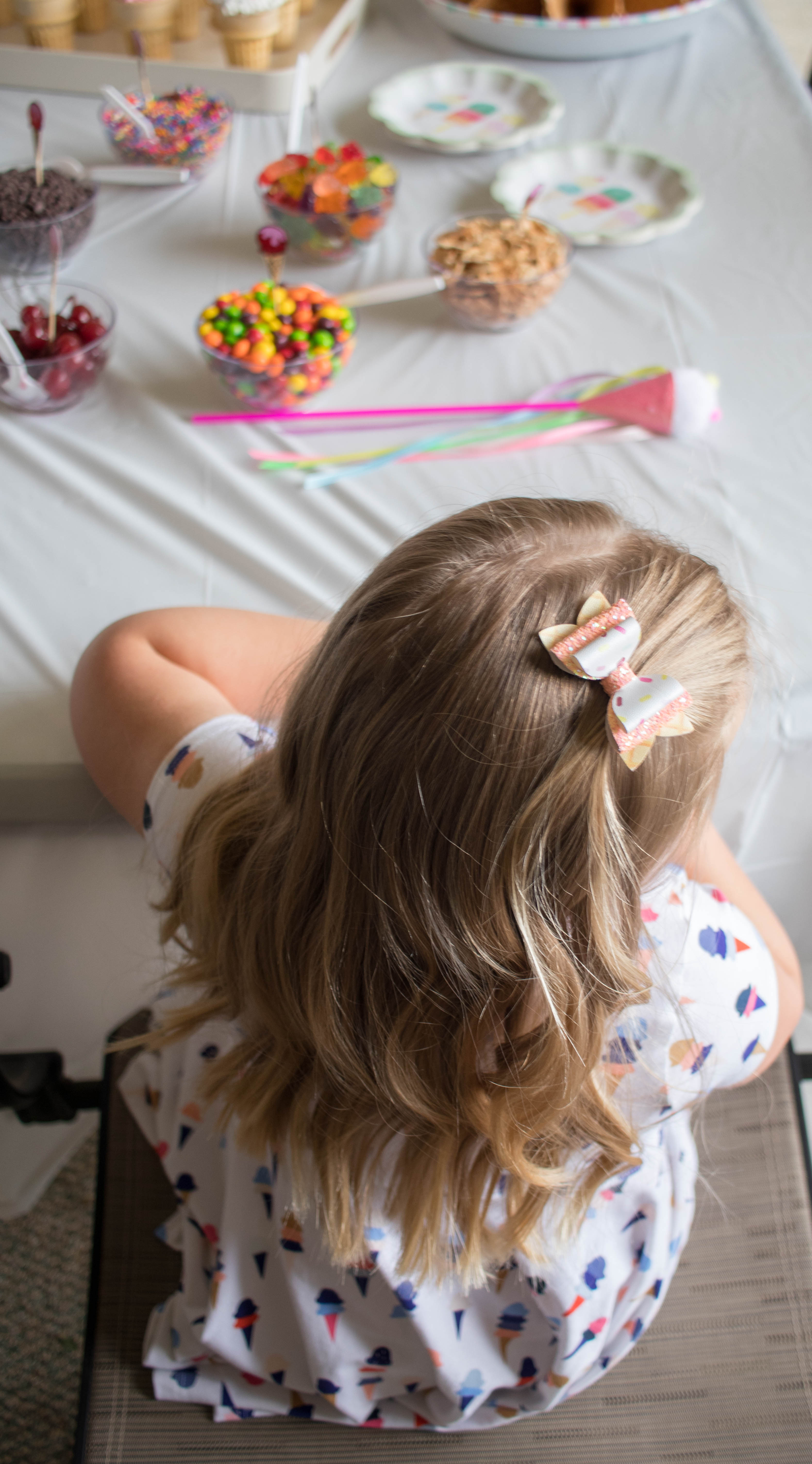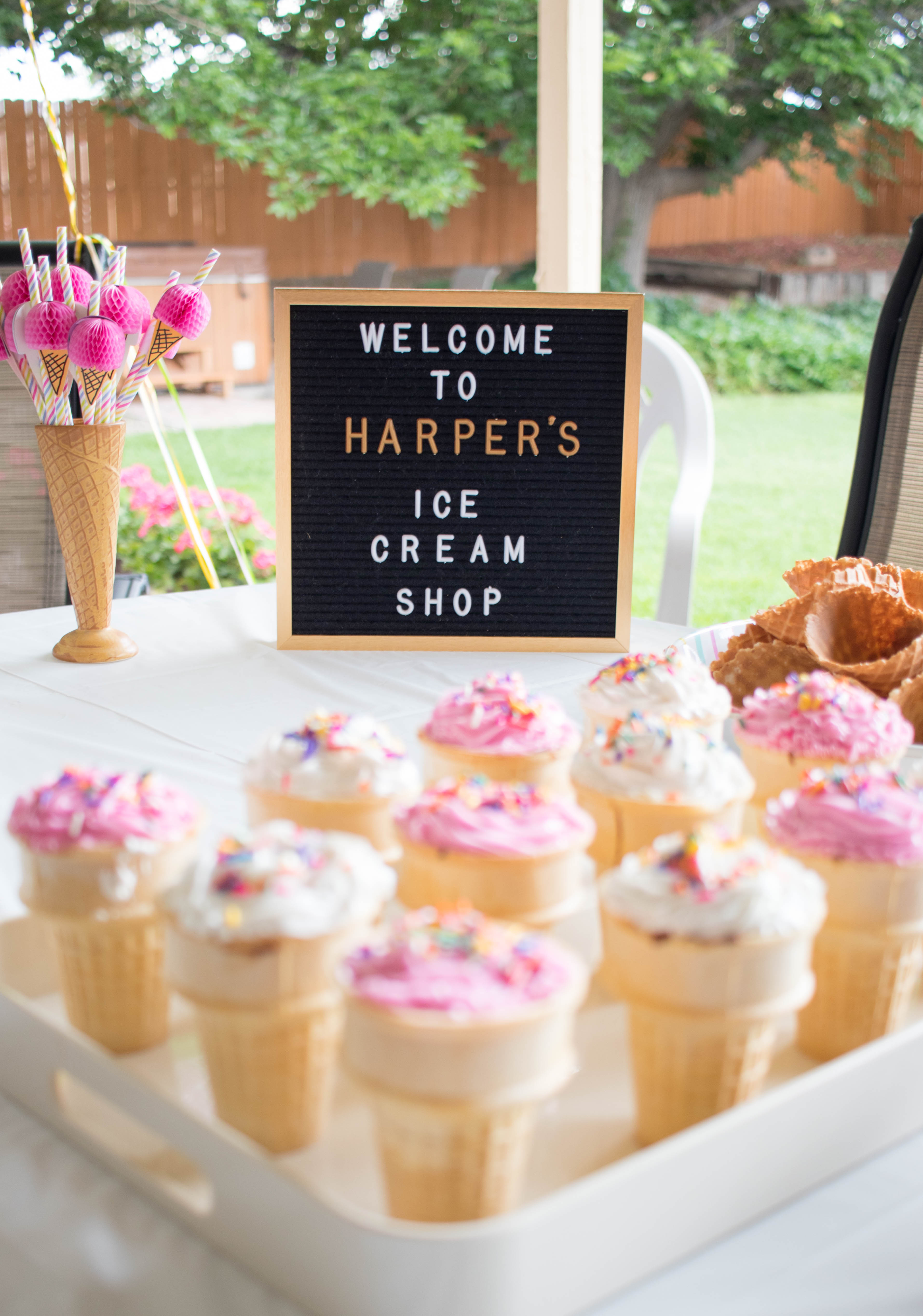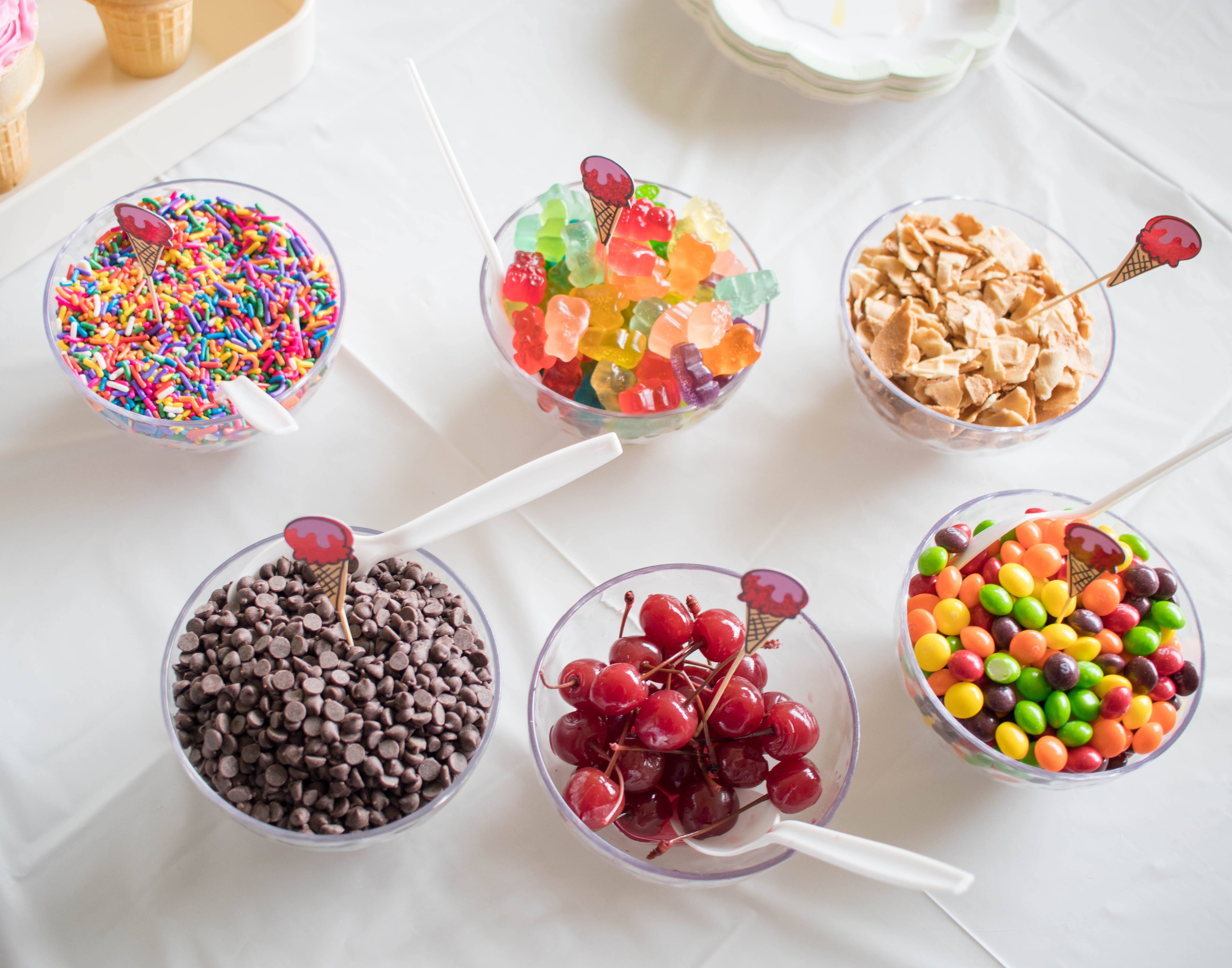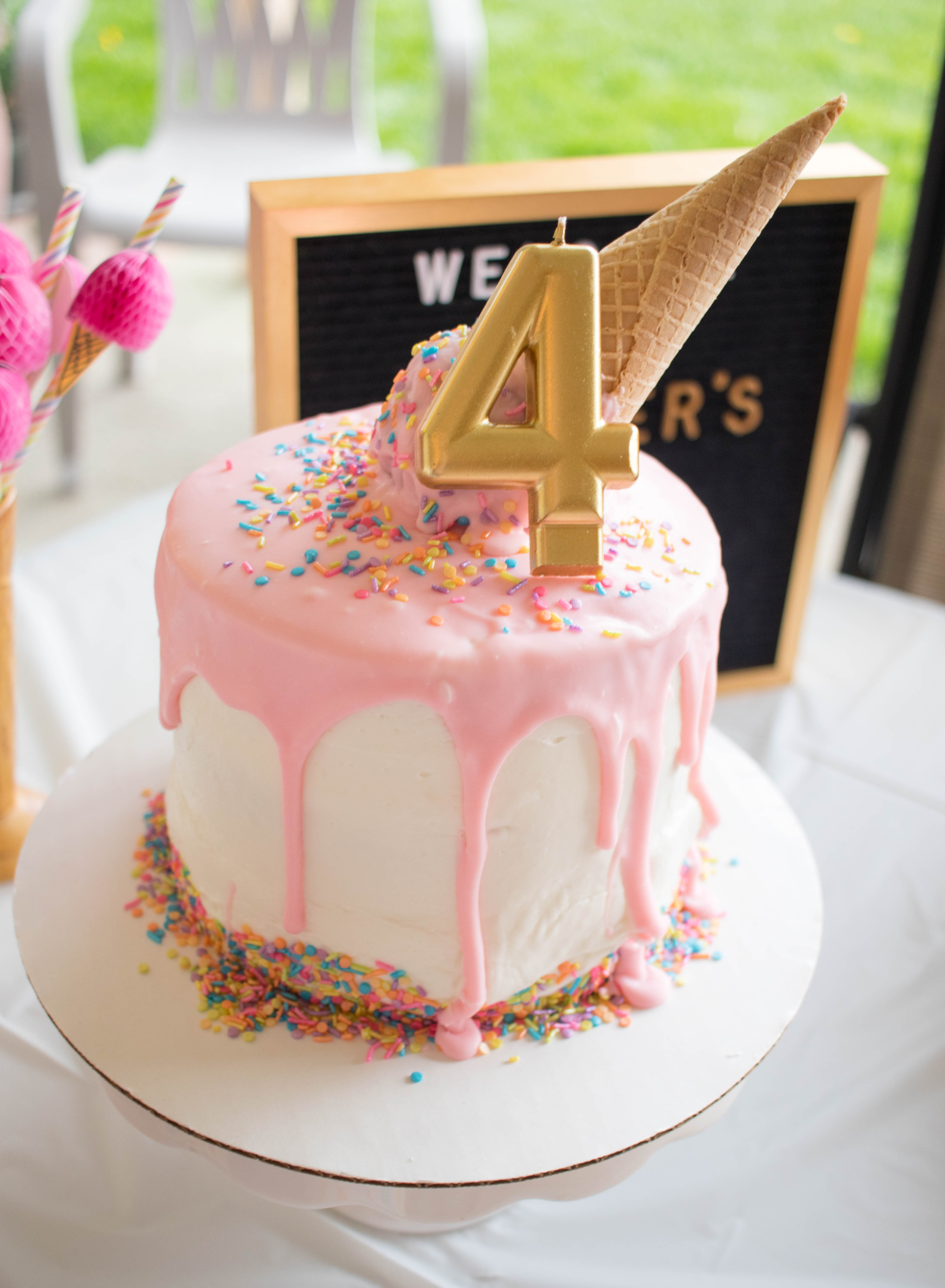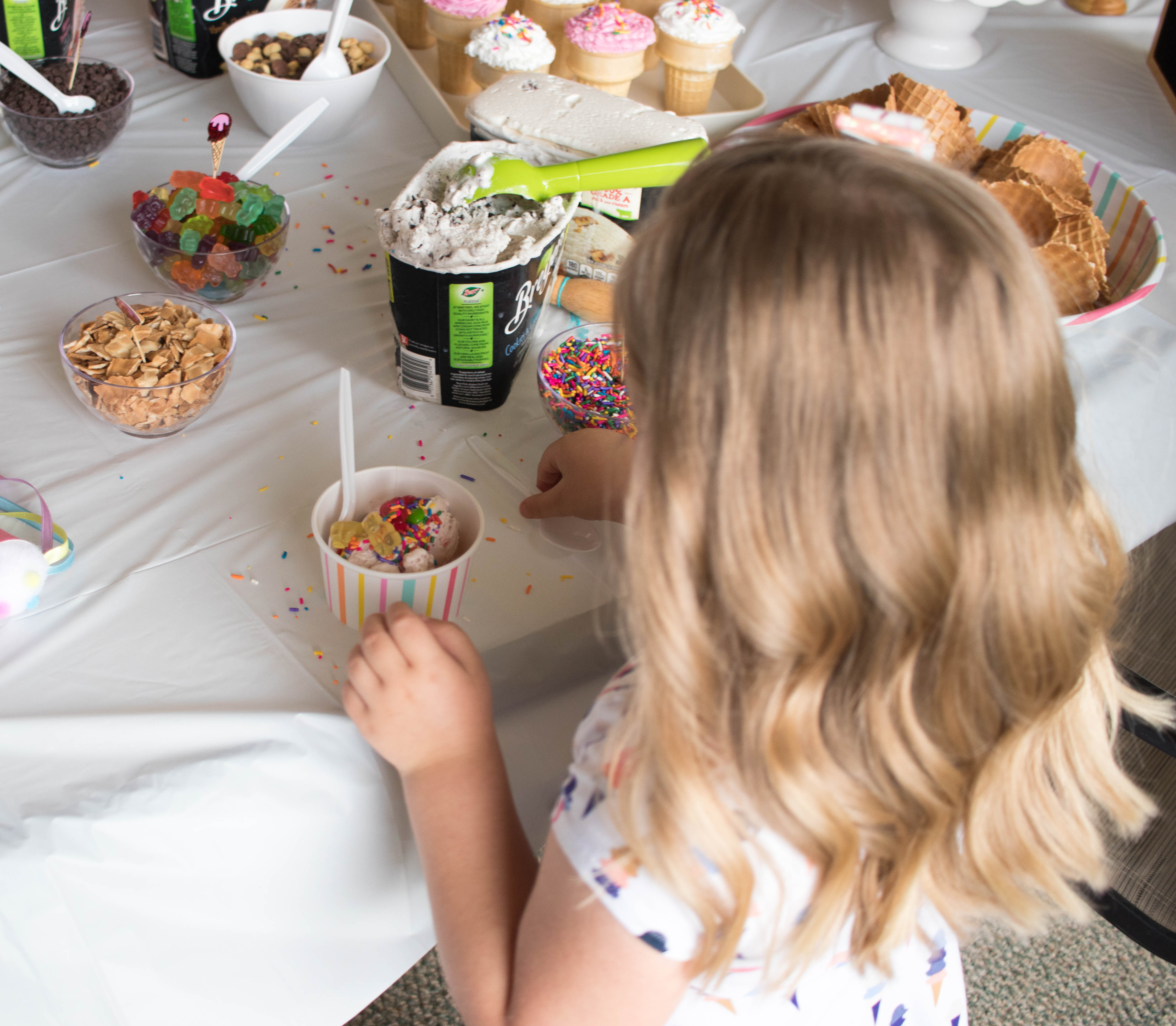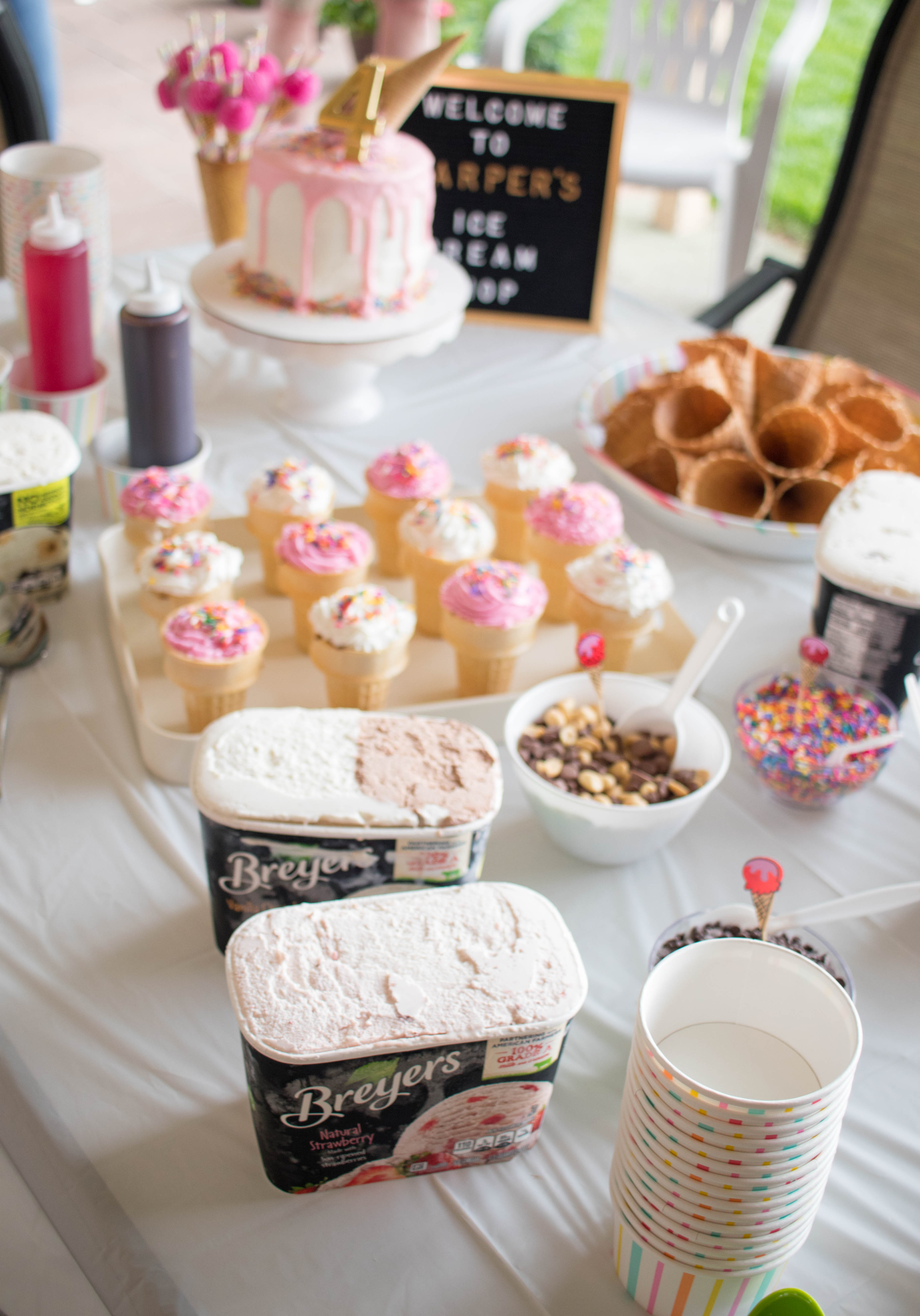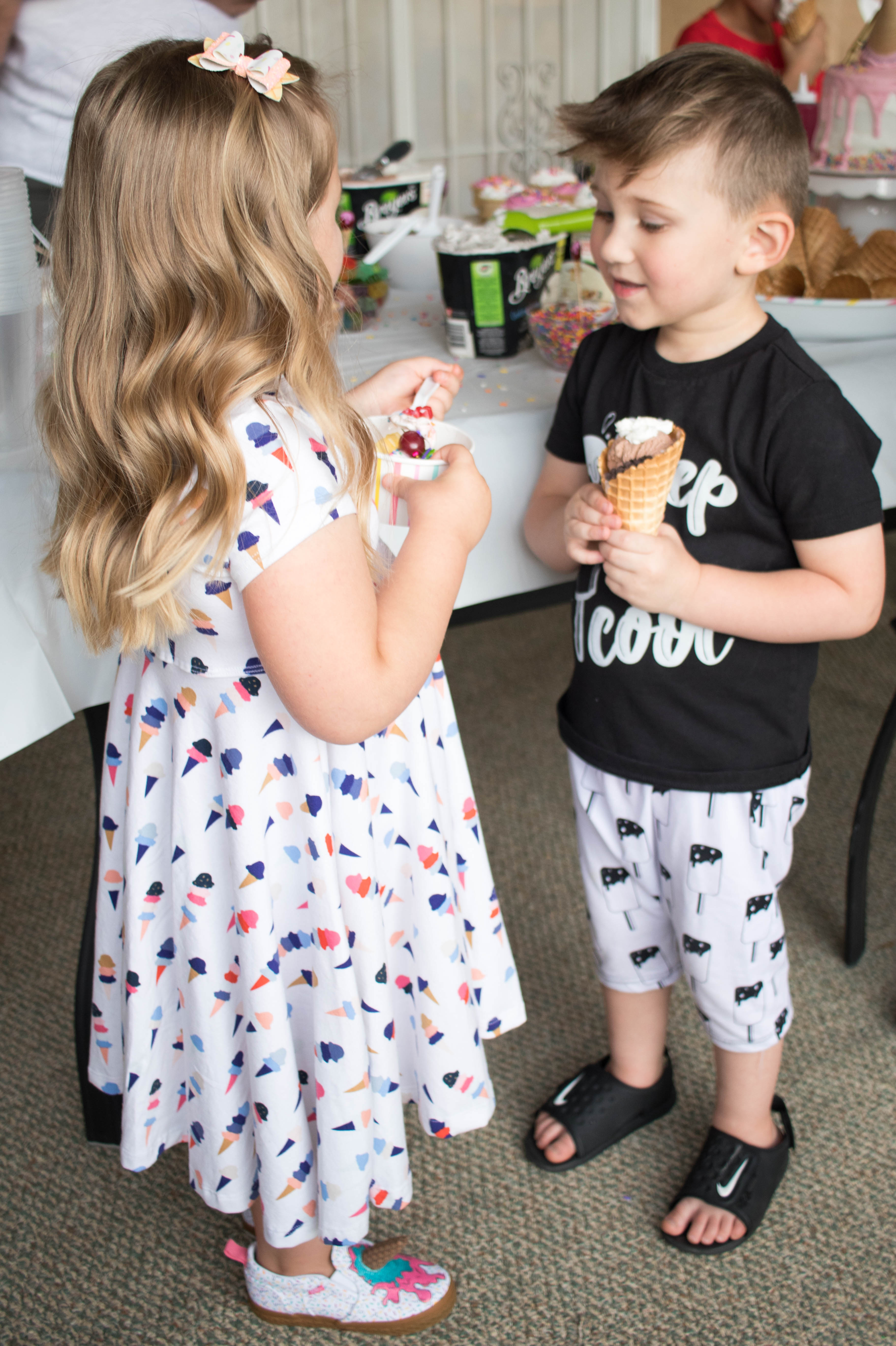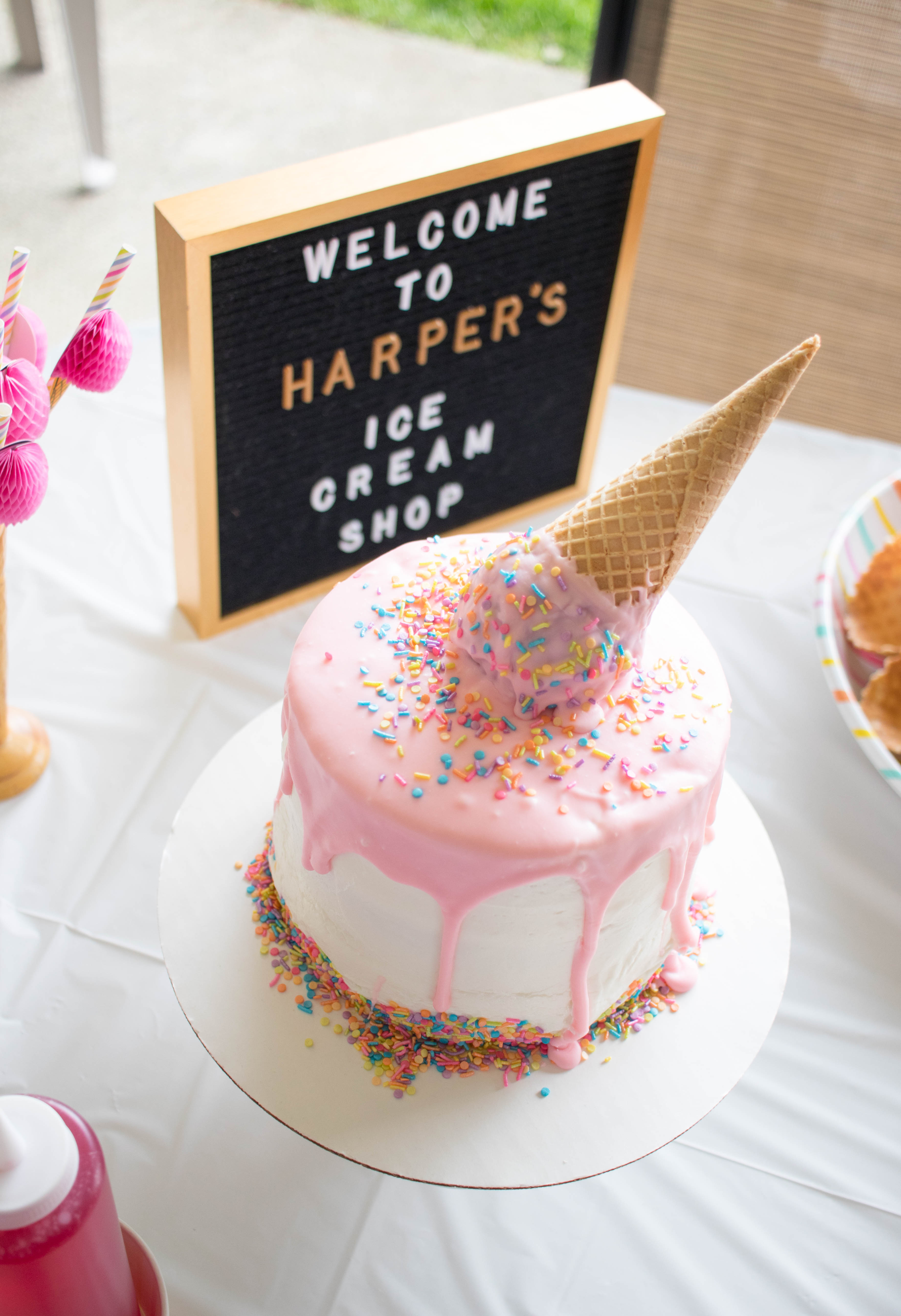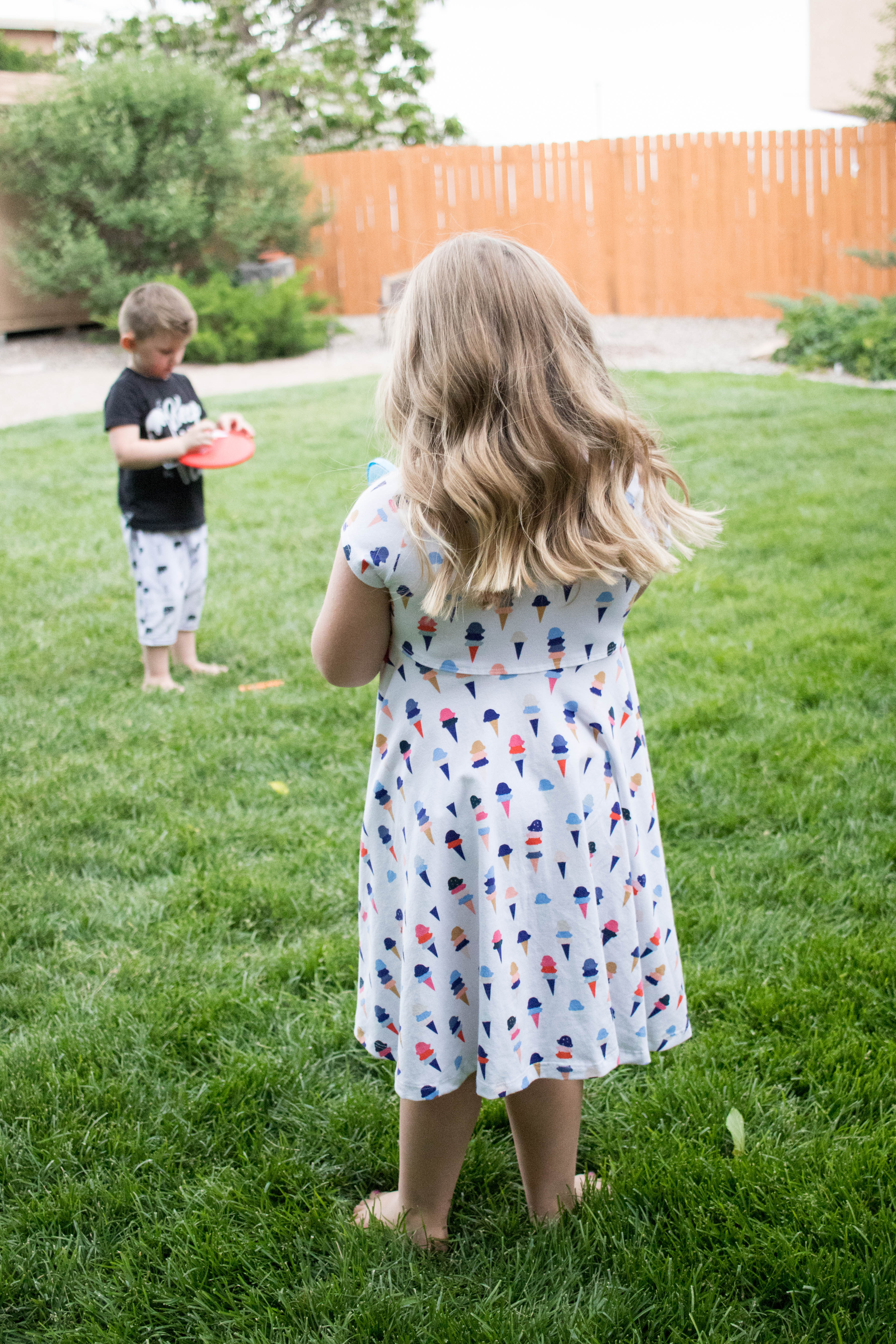 Ice Cream Themed Birthday Party Details:
Shop the Party Details: