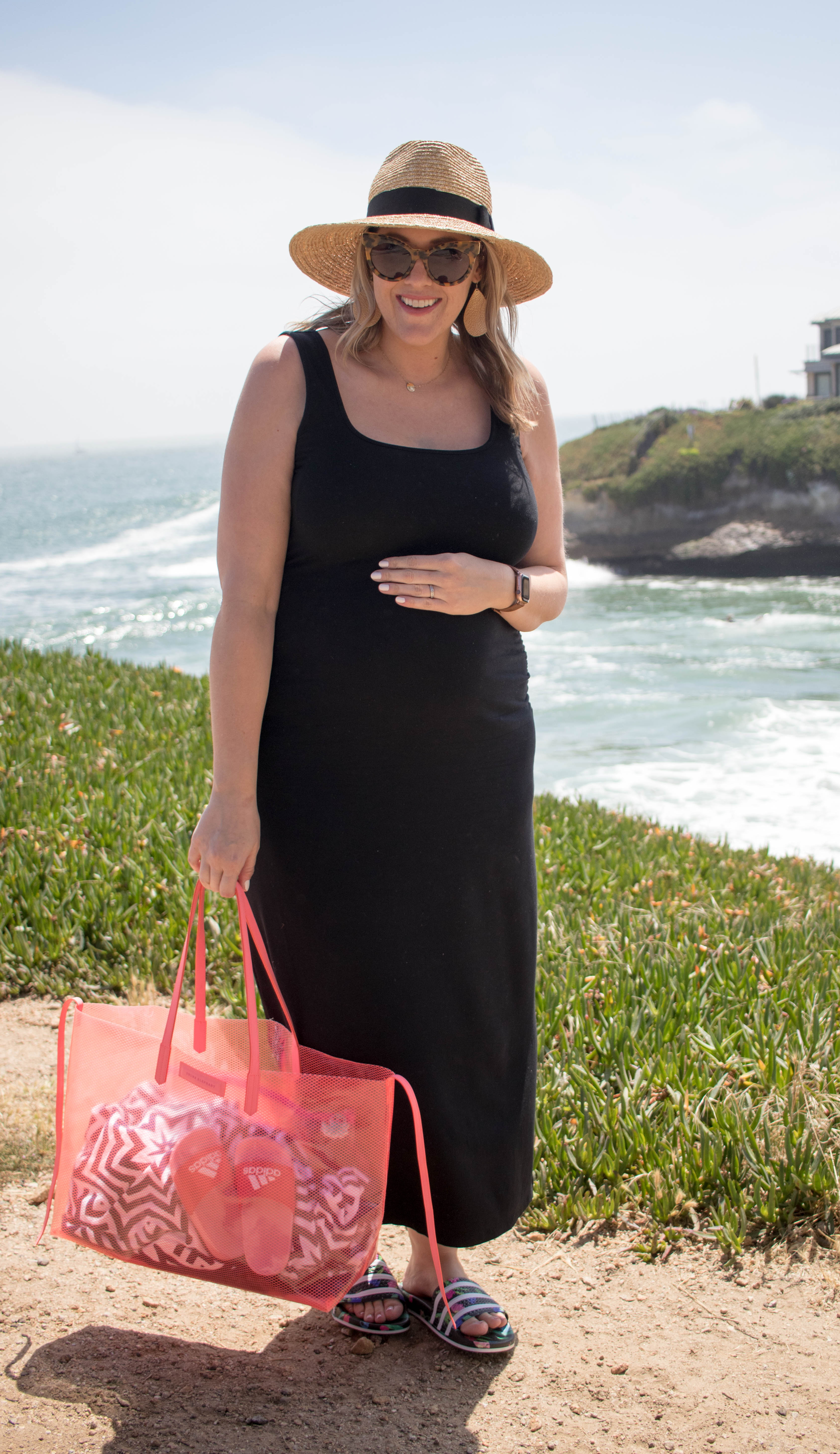 This post is sponsored by adidas. All thoughts and opinions are my own.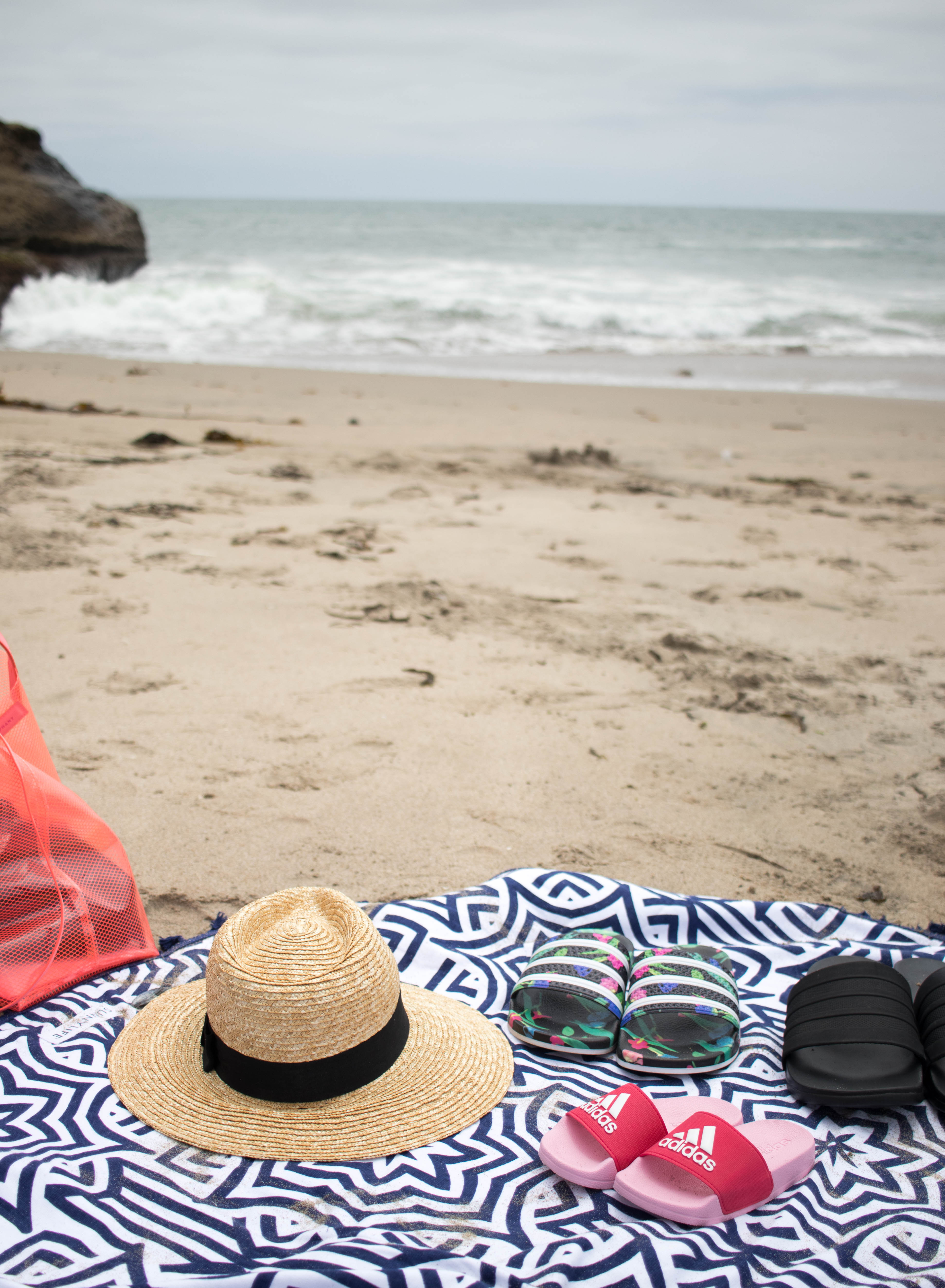 About a month ago we took a family trip to the Bay Area. My husband and I lived there for a few years for graduate school, and love going back as often as we can. We hadn't been back for about 2 years, so this trip was much anticipated! Summer vacations are always full of lots of not-so-healthy treats, so we try to stay as active as possible when we can. While there, we always love taking a day to head to the beach. Making sure we pack the proper essentials is key to a successful beach trip, especially now that we are traveling with a toddler.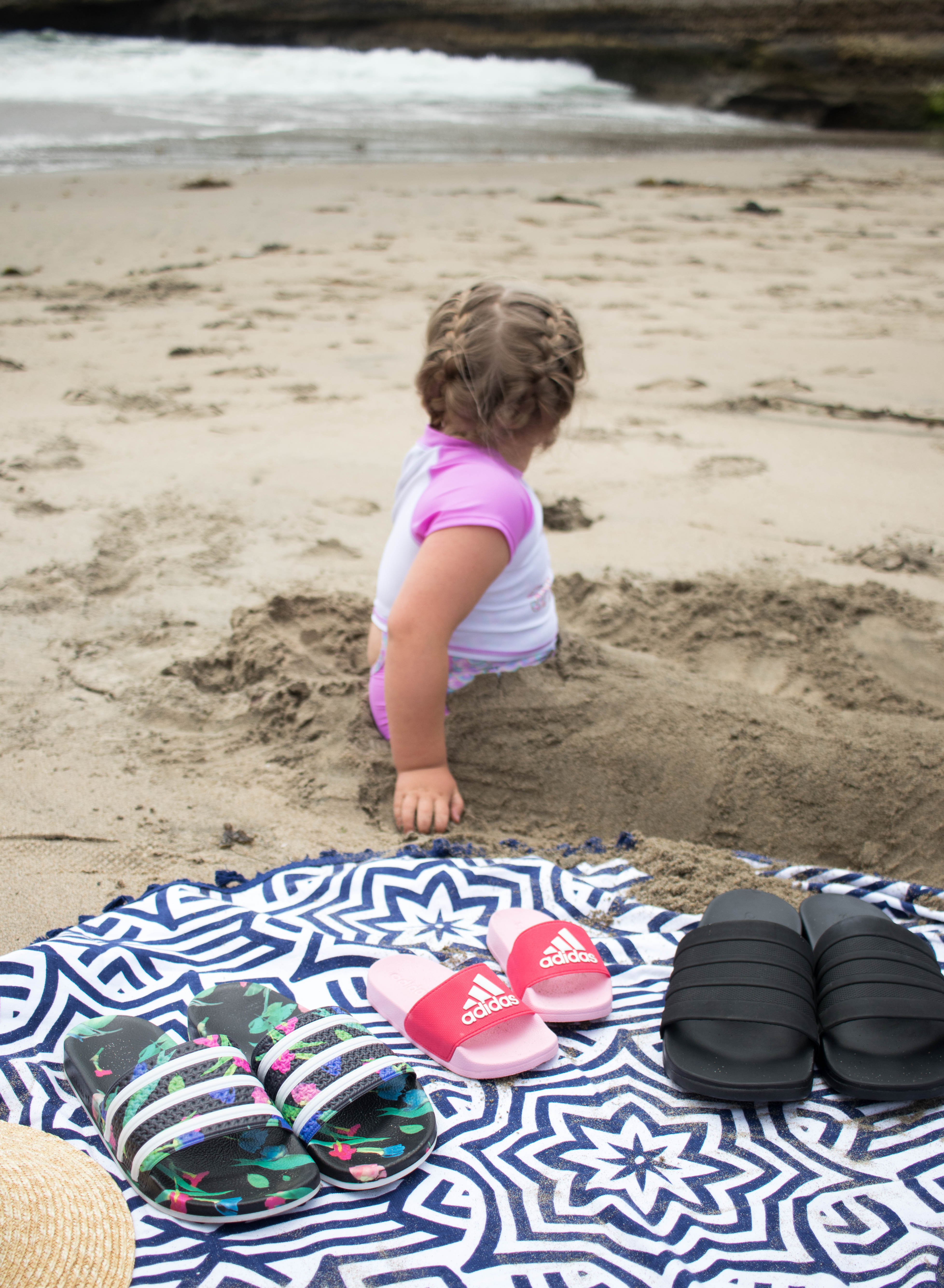 Packing for a Family Beach Day
1. The most important essential to remember is a big beach towel. This time we were smart and carried a big round towel that we could all sit on. The last time we were at the beach we didn't bring one, and that sure made for a mess once it was time to head home. Additional towels are always nice too. Especially if your kid is like mine and always manages to fall in the water before putting their bathing suit on.
2. Comfortable (and water proof!) sandals are a must. No one wants to go to the beach and ruin a pair of shoes or sandals by getting them wet and sandy. Before we left, I ordered us all a pair of adidas slides and they were perfect! My husband is not a sandals guy at all, but he really loves the all black look of the Adilette Cloudfoam Plus Mono slides. I couldn't resist this gorgeous floral print when picking out my Adilette slides, and of course had to get Harper a coordinating pair.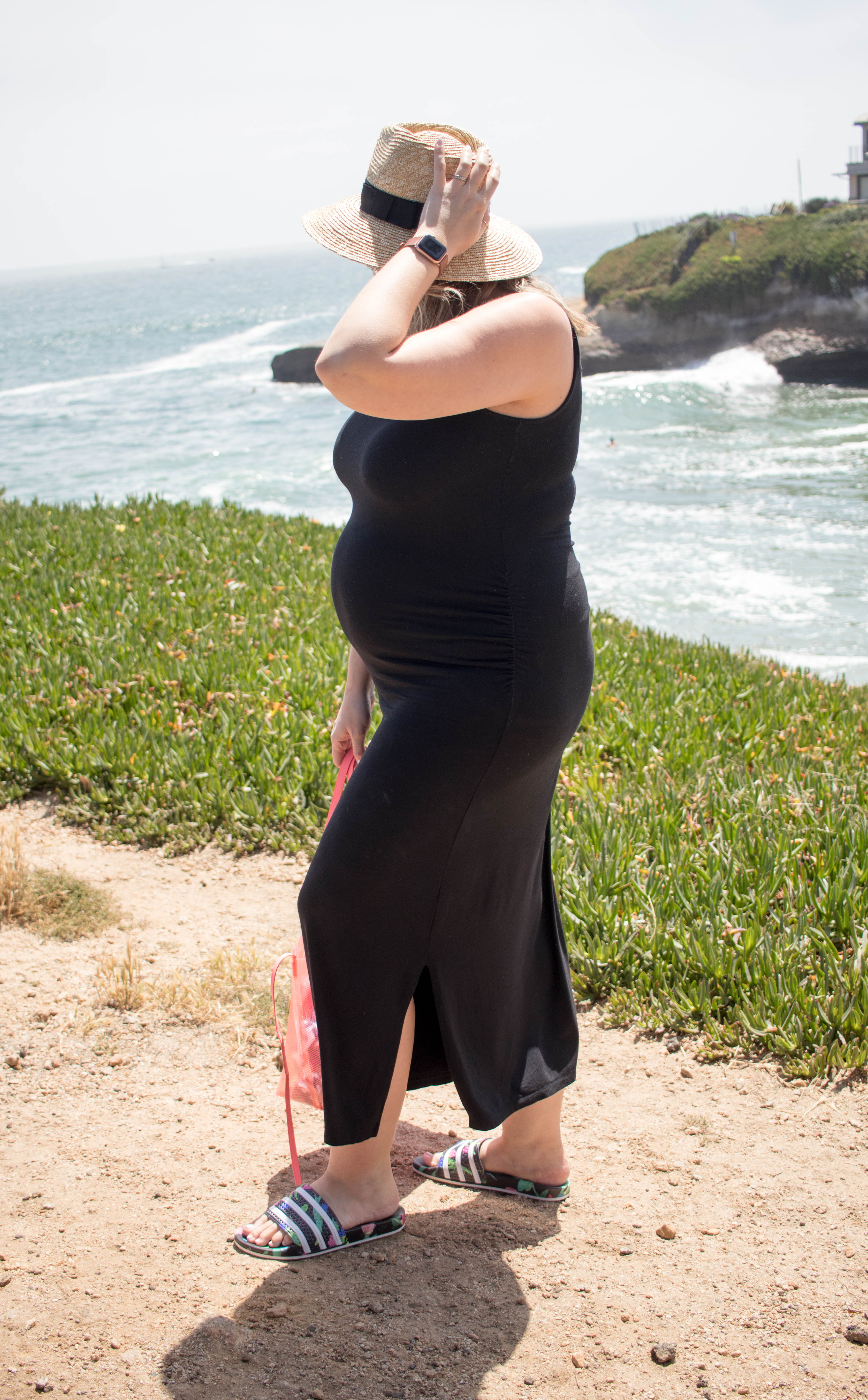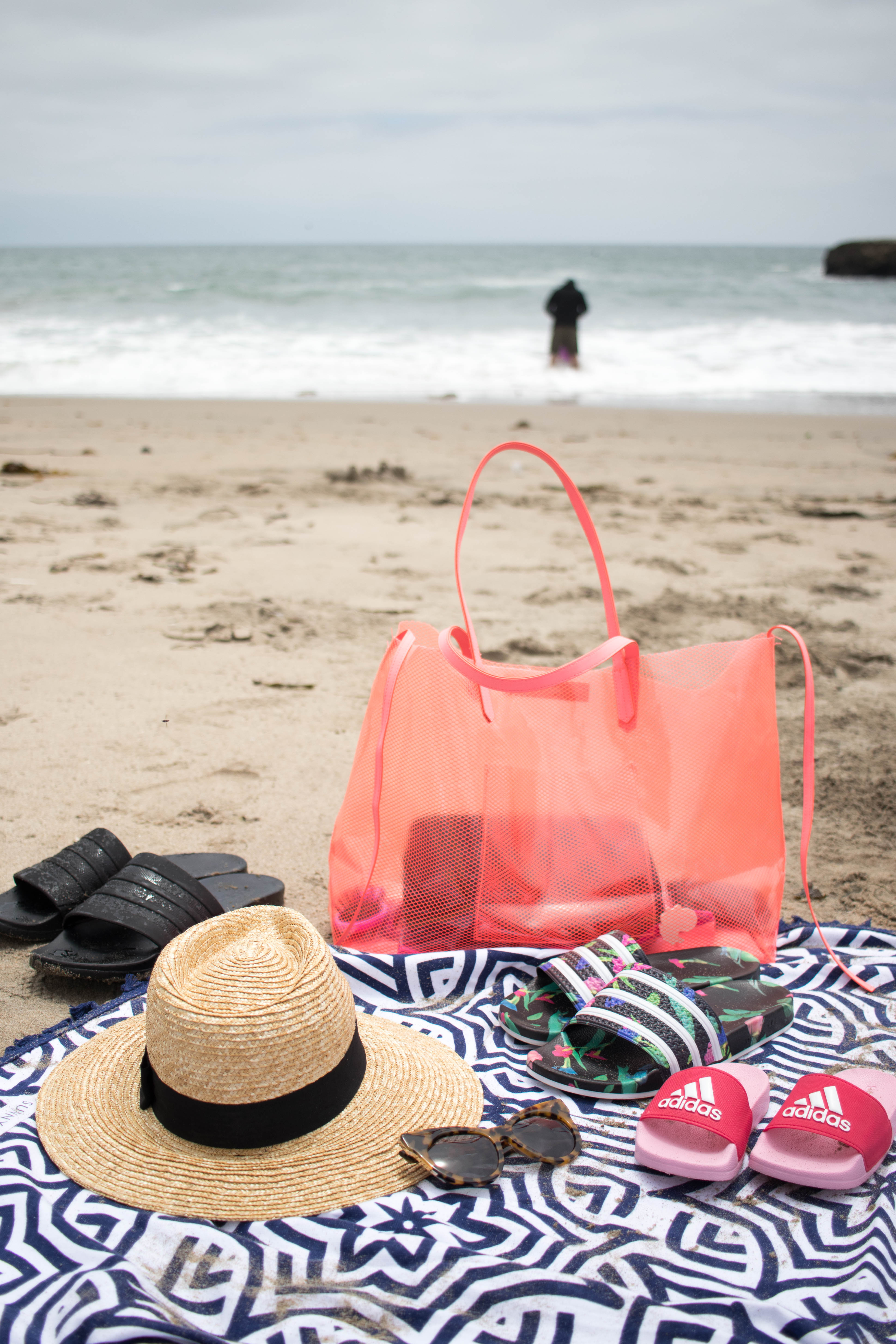 3. You can't forget sun protection when it comes to packing for a family beach day. We always load up on a few different types of sunscreen. I am also sure to pack my biggest straw hat. Sunglasses for the family are also important. It can be chilly in Santa Cruz, so we wound up wearing light jackets most of the day as well.
4. Last but not least, be sure to pack water and healthy snacks for the day. This is the area where we usually fall a little short (only because we aren't traveling locally, so we tend to forget a lot!). In a perfect world, we would have brought some trail mix, Larabars, and fresh fruit in our beach bag. Our snacks were limited this time, so we did make sure to stop for a delicious sushi lunch post-beach instead!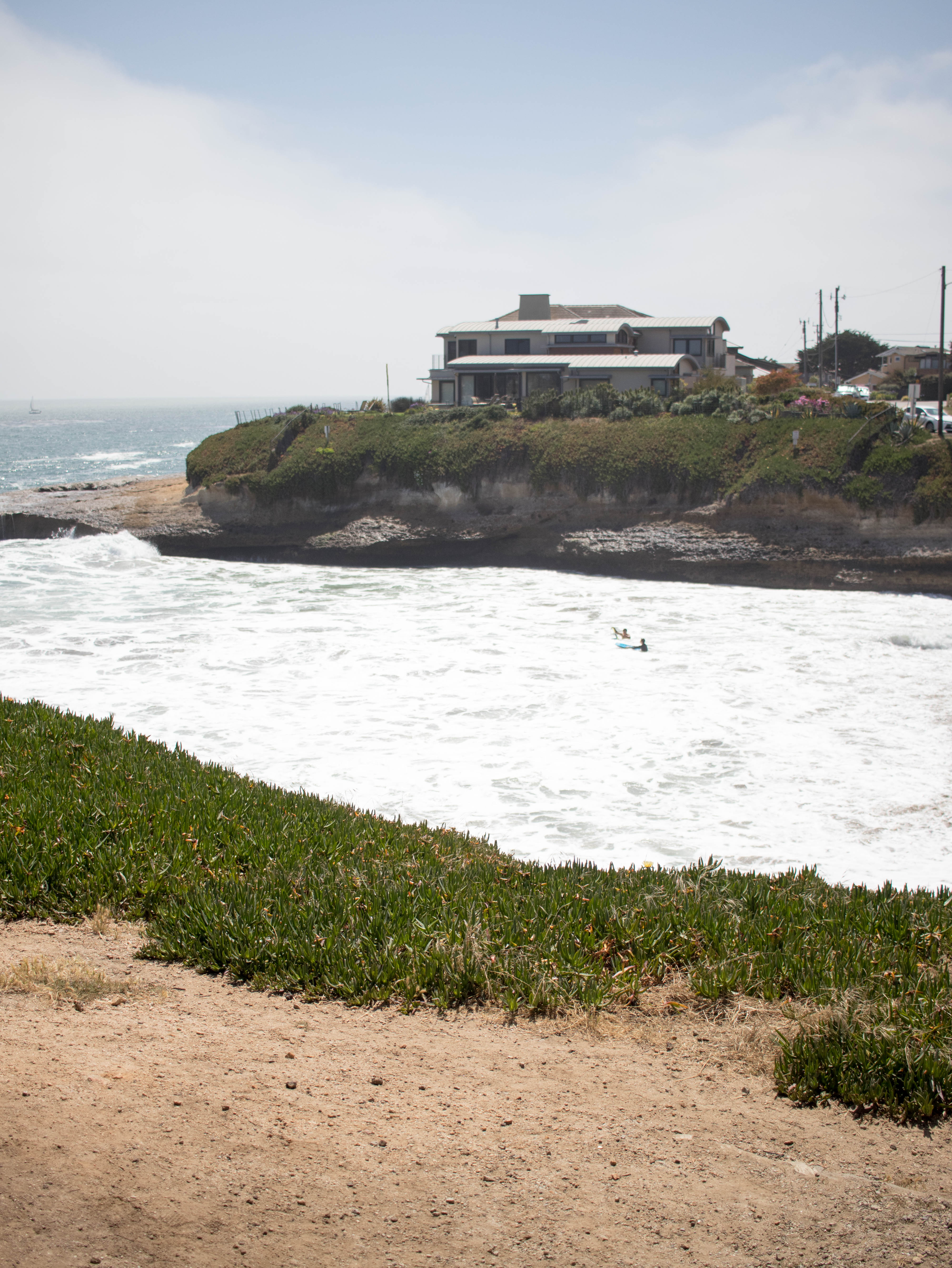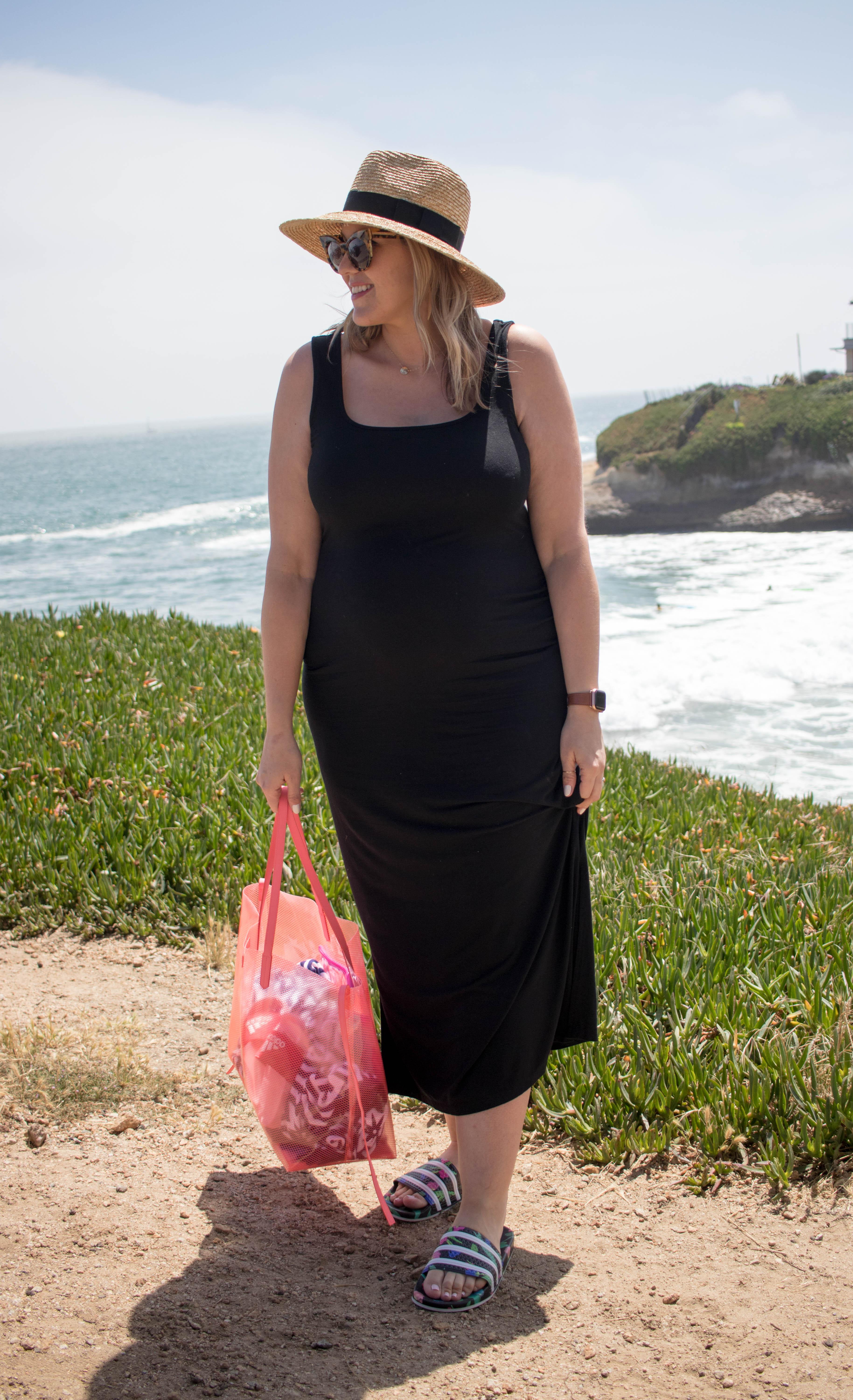 What are your packing essentials for a family beach day?