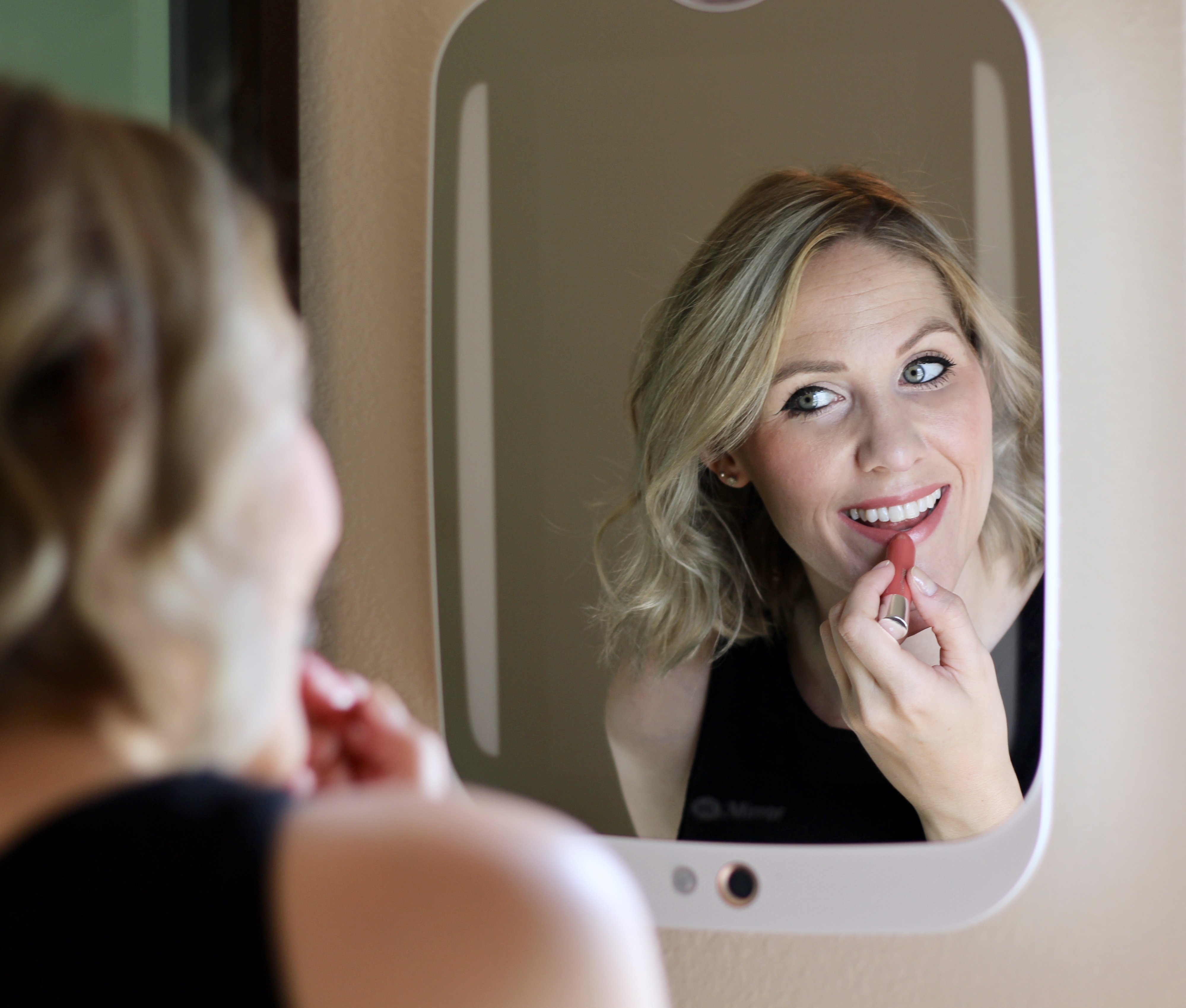 This post has been sponsored by the PRIMP Network. All opinions are my own.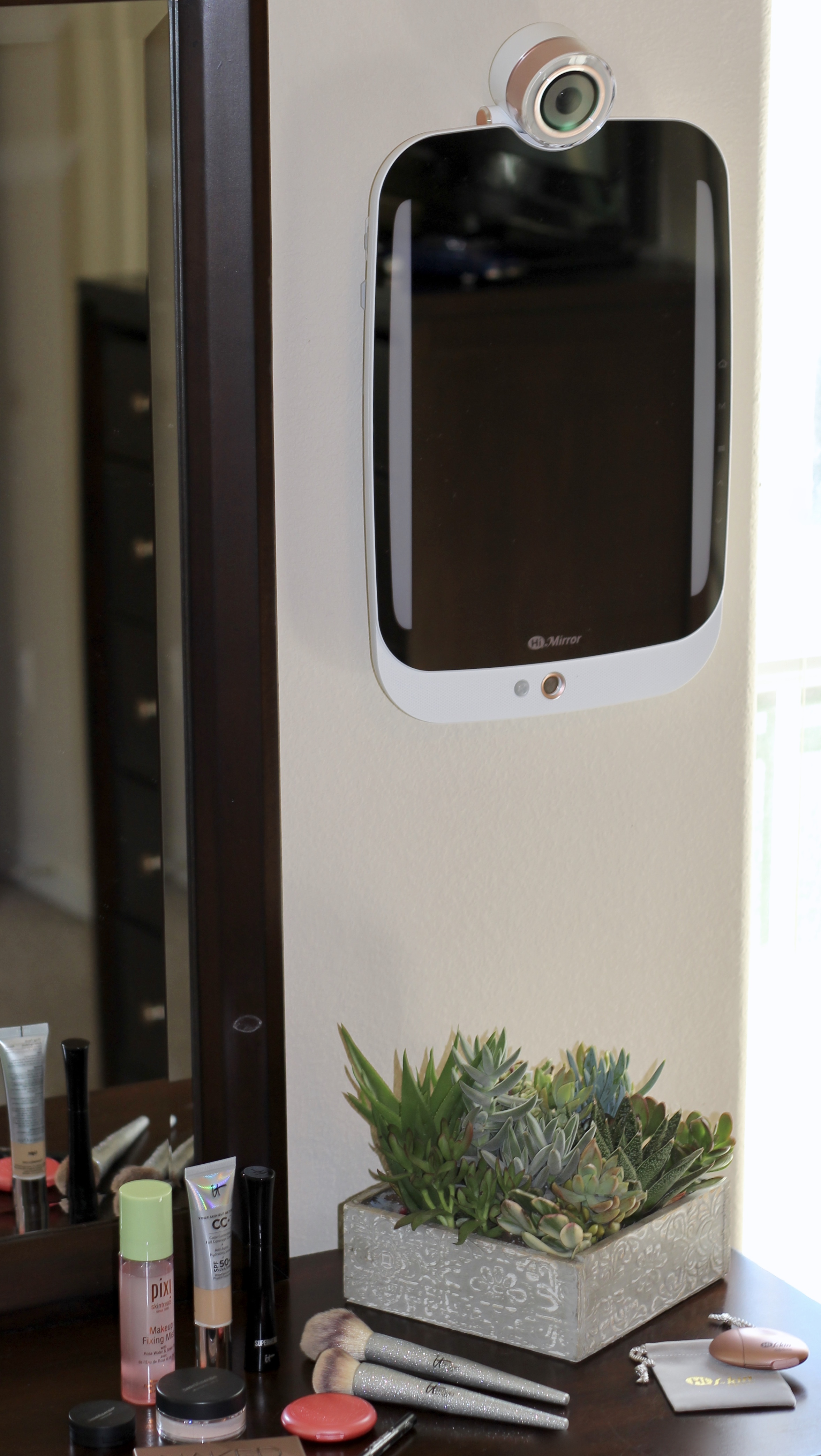 Since becoming a mom, my makeup and beauty routines have become significantly quicker and more efficient. Gone are the days of using 20+ products in a day, and taking my time on a makeup look. Easy 10 minute makeup looks are my jam! Both my makeup and skincare routines are now completed in less than 15 minutes combined. I am also always looking for new ways to using the best products to use on my skin as I've gotten older. Enter the HiMirror Plus.
You're probably wondering what exactly the HiMirror Plus is? Essentially, HiMirror is an at-home beauty consultant and smart mirror that can be used for skin analysis and makeup application. The mirror comes with an HD camera that can take photos of your face and analyze your skin. The mirror can identify problems such as pores, dark spots, redness, and fine lines. Based on your photos, your smart mirror will suggest products to use to improve the appearance of your skin.
Not only is the HiMirror Plus helpful in finding the best skincare products, it is the perfect addition to any makeup routine. My bedroom does not have great natural light, making makeup application difficult at times. My favorite feature on the HiMirror Plus is the smart-ambient makeup light. The LED light adjusts for various lighting scenarios, such as sunny days or a brightly lit office. I also love that the mirror can be mounted to the wall with ease, which as any mom knows, means limited kid access!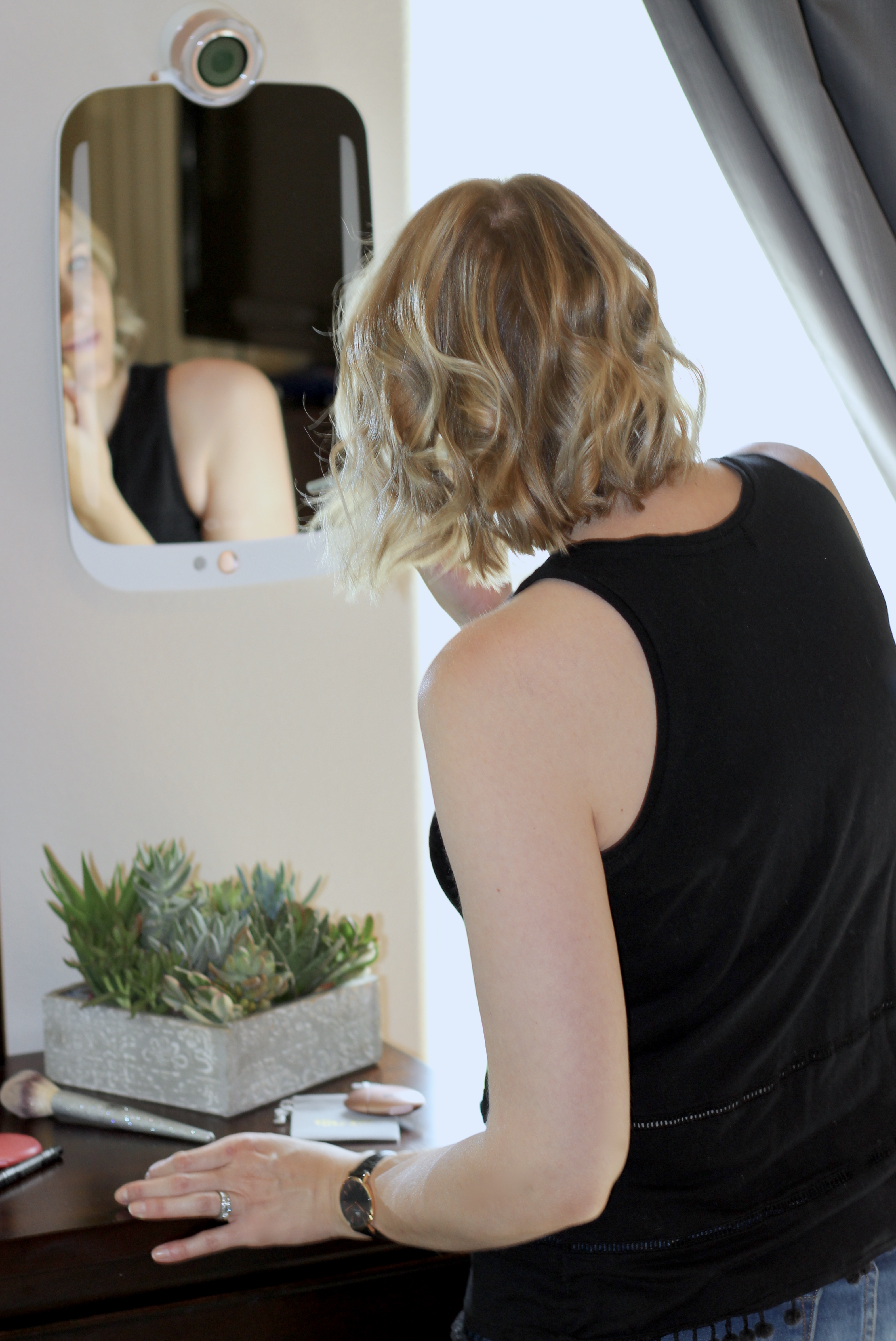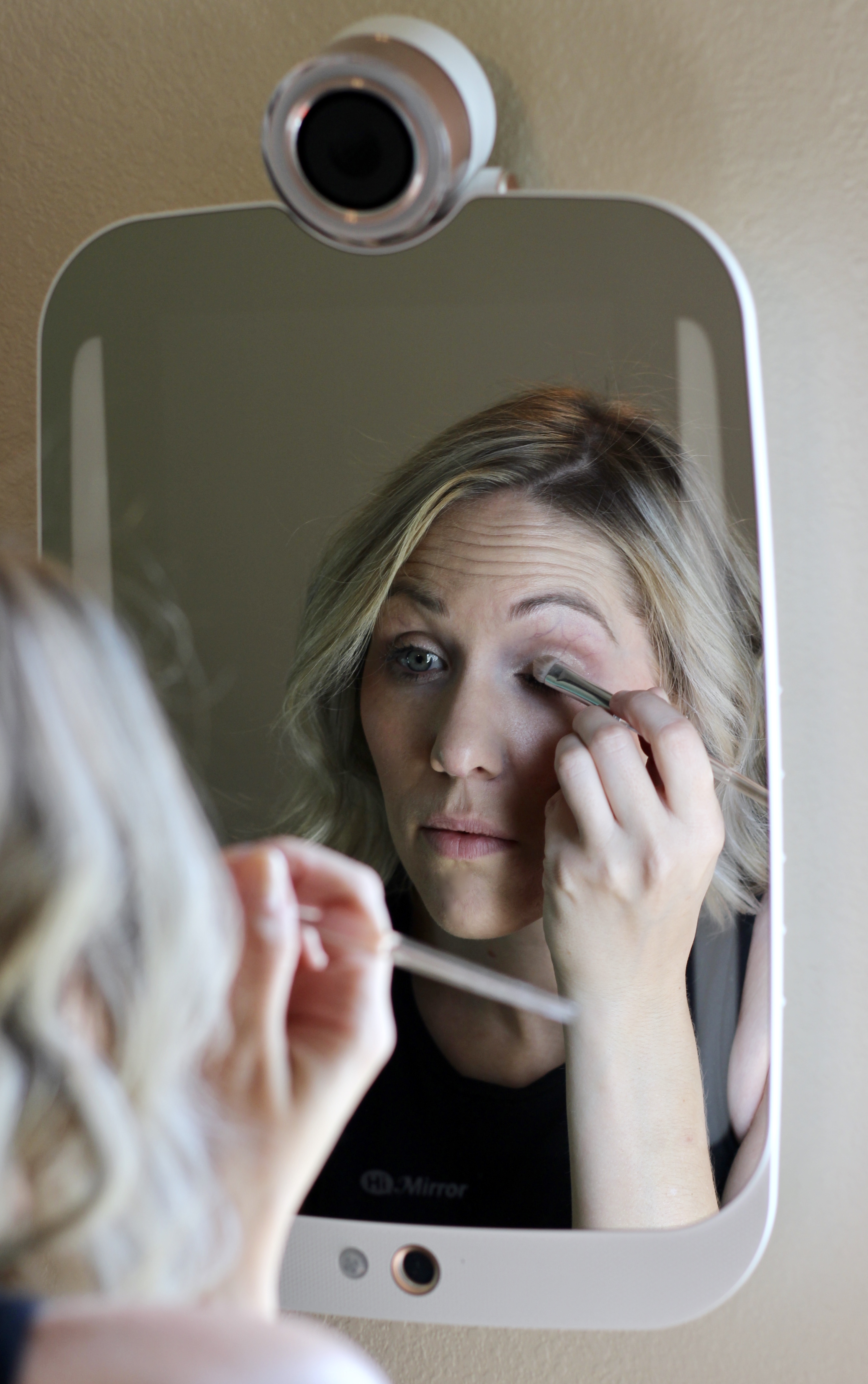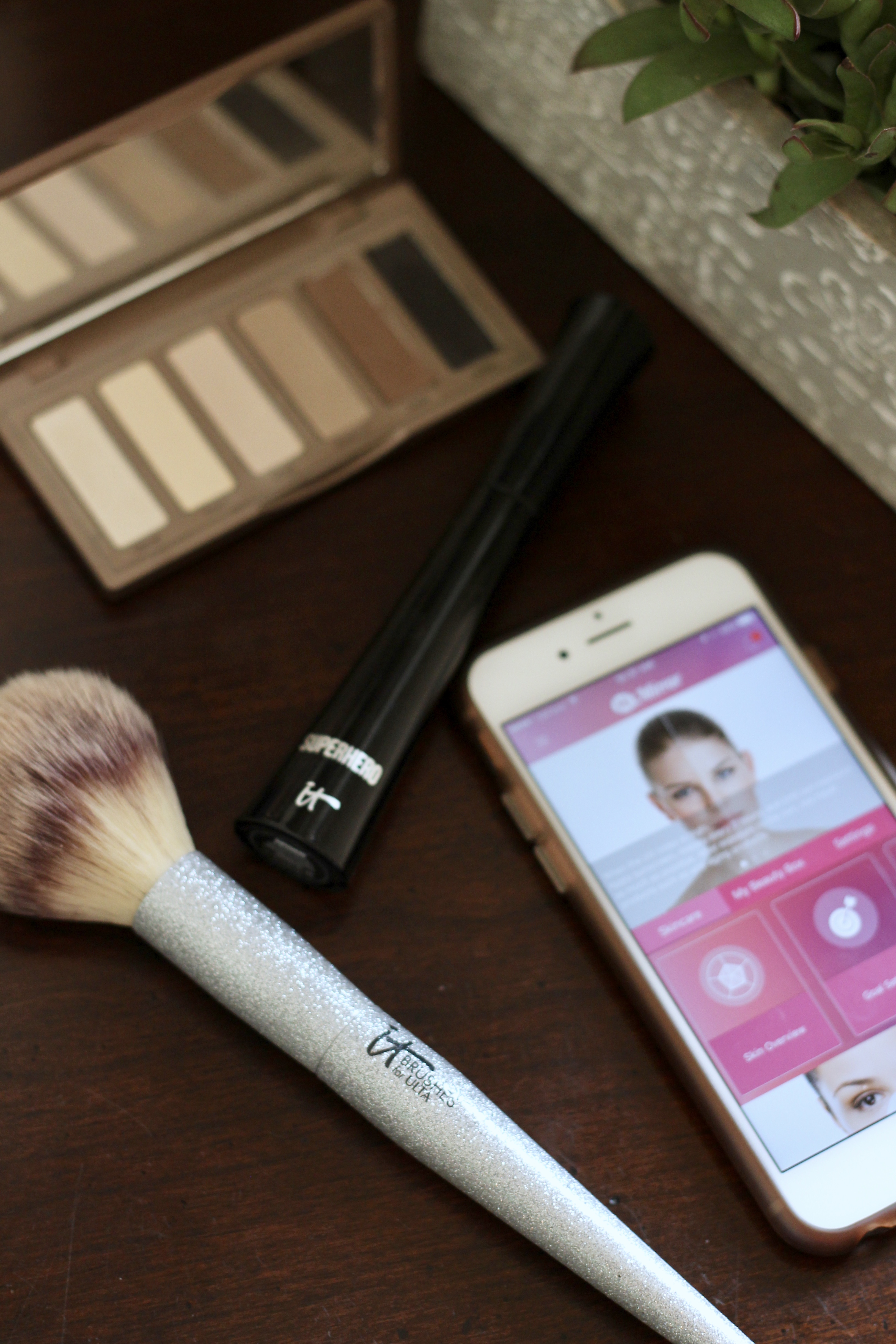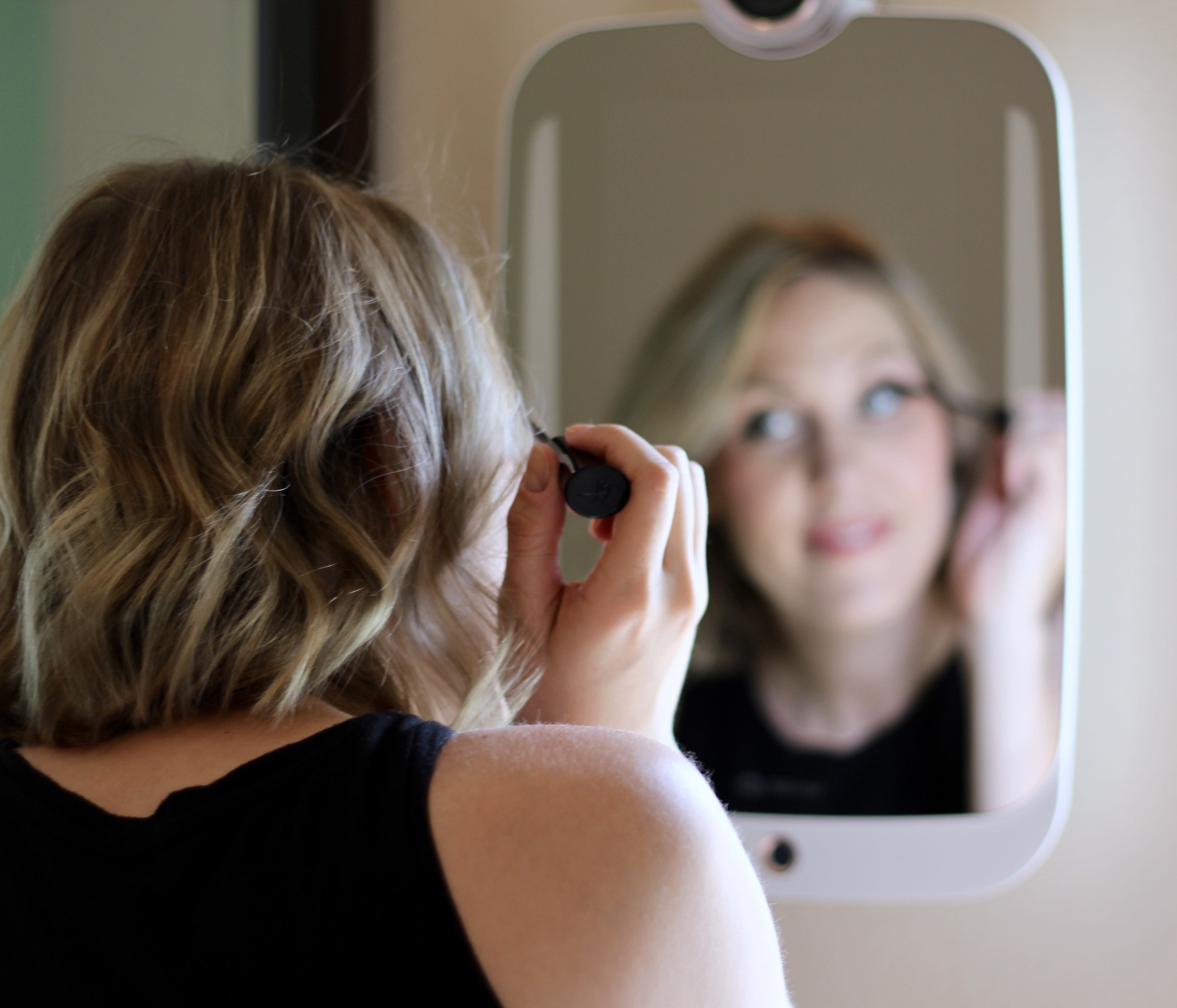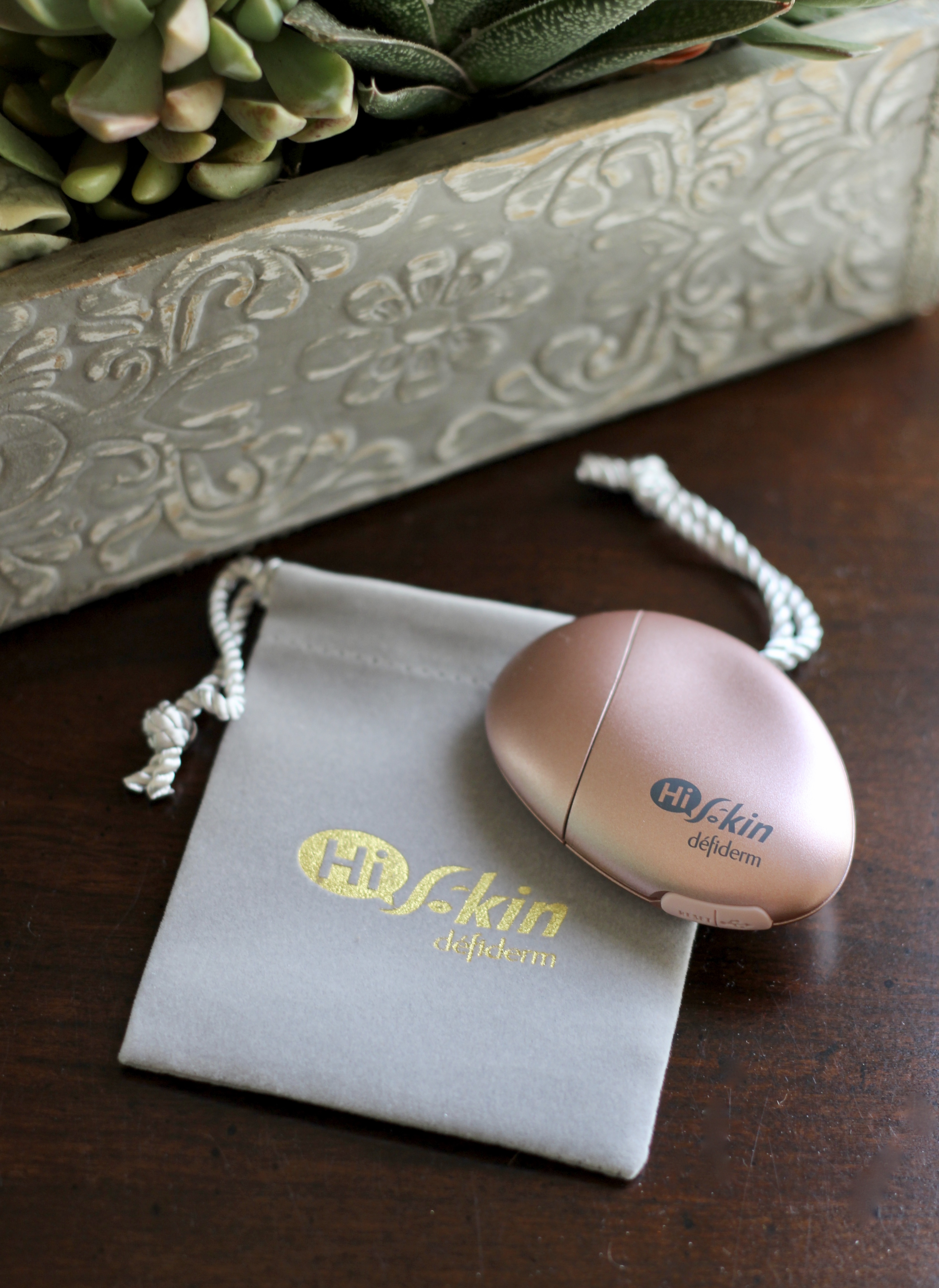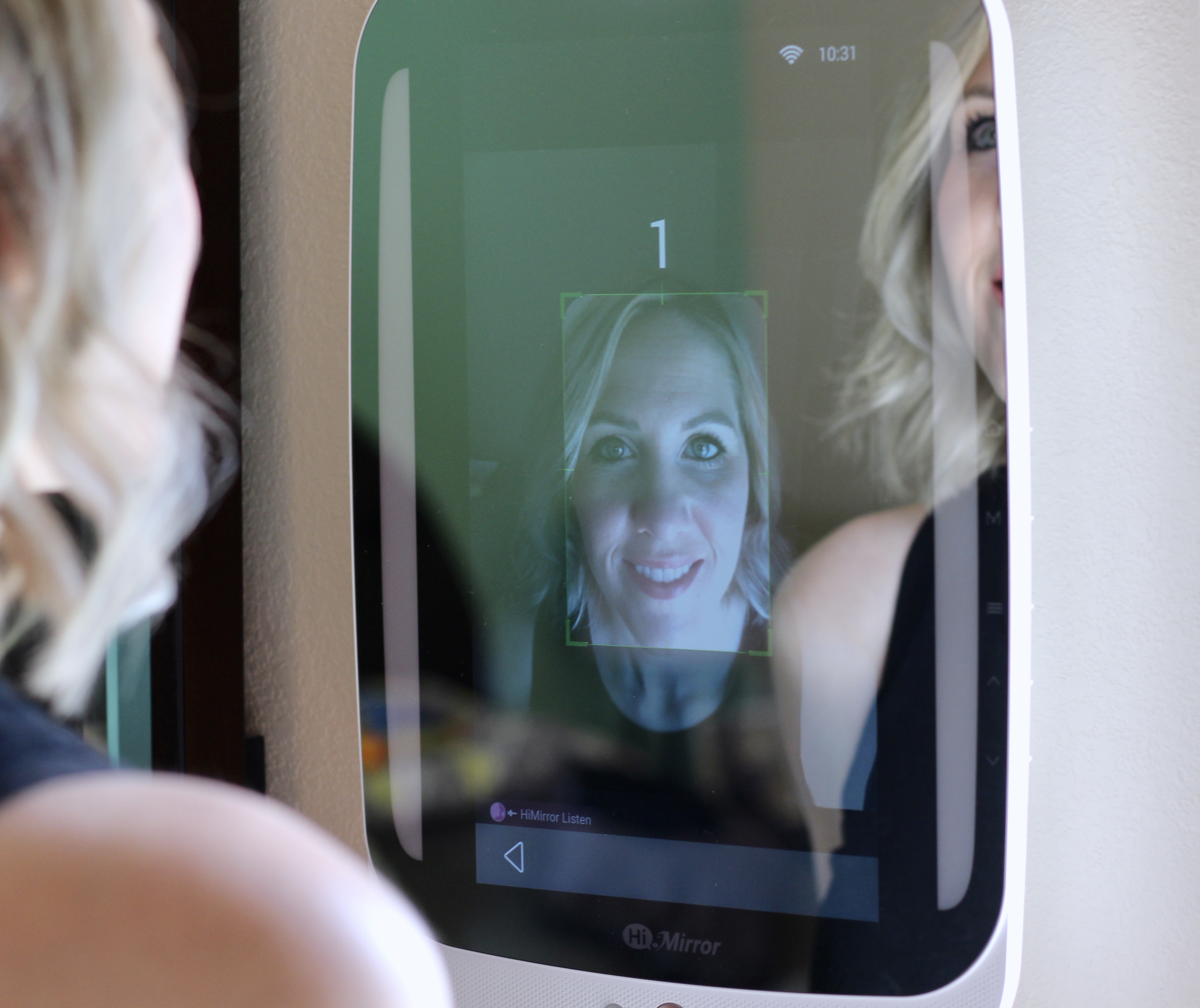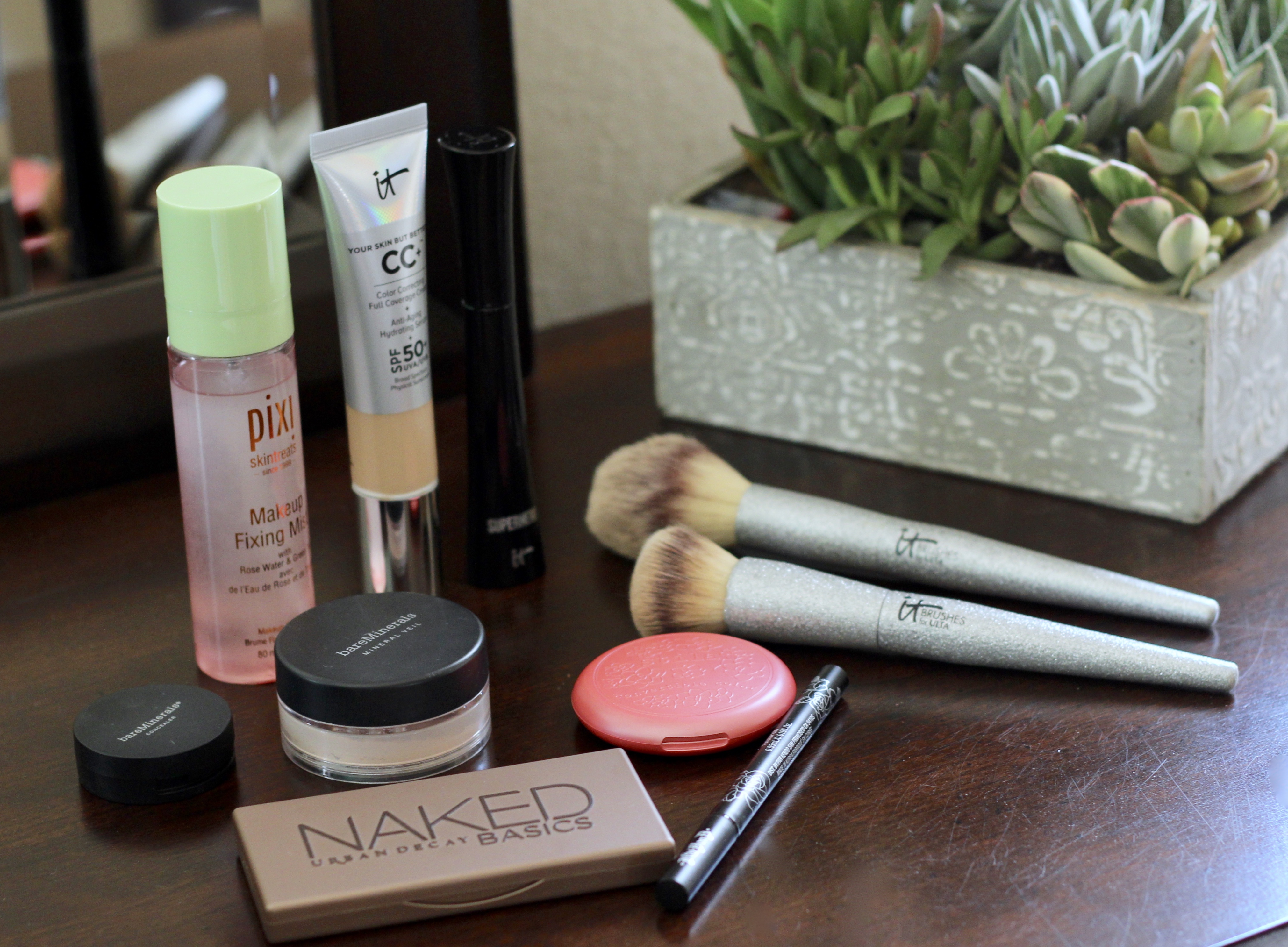 In creating a simplified skincare and makeup routine, I've found the trick is to use products that can serve multiple purposes. I use my correcting concealer to cover up dark spots and blemishes, as well as an eyeshadow base. The Stila dual lip and cheek cream is perfect to be used as blush, as well as a tinted lip color. Using these products in conjunction with the HiMirror LED lighting system have helped me solidify my easy 10 minute makeup routine. I've listed all of the products I use for my easy 10 minute makeup look below.
Easy 10 Minute Makeup Products
It Cosmetics Superhero Mascara | Stila Dual Lip & Cheek Cream | It Cosmetics CC+ Cream | Kat Von D Tattoo Liner | Pixi Makeup Fixing Mist
Naked Basics Eyeshadow Palette | Bare Minerals Mineral Veil | Bare Minerals Correcting Concealer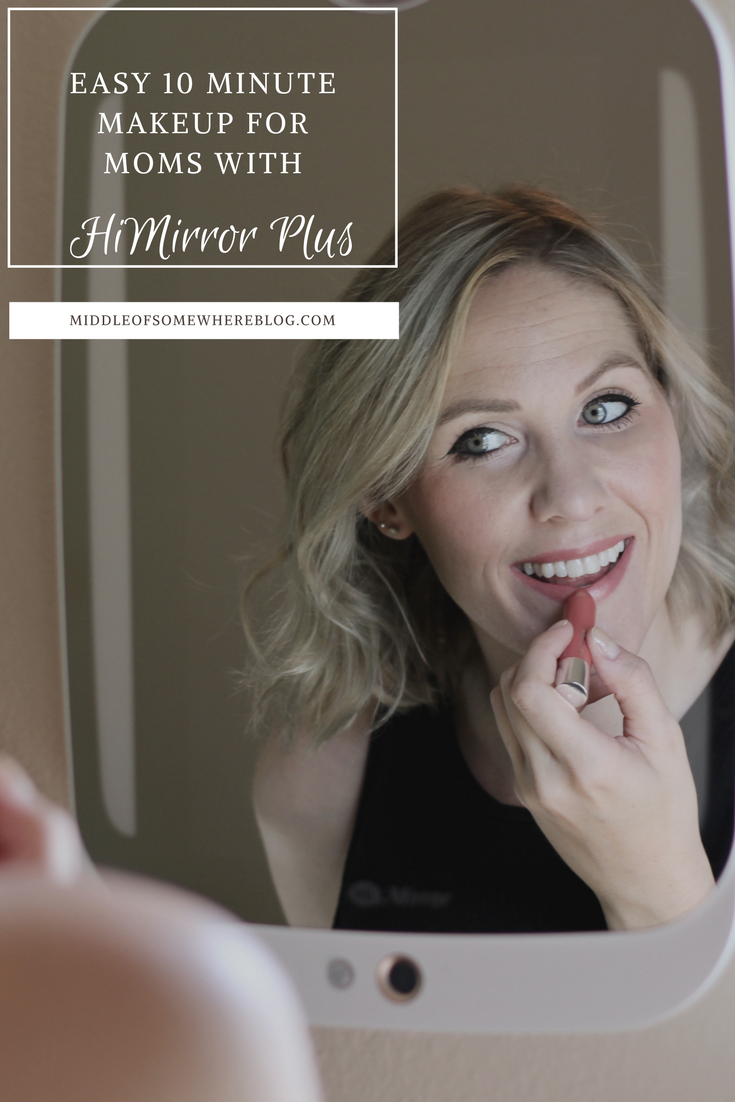 The HiMirror Plus currently retails for $369.You can get 5% off your purchase with the code K3CE1. For more HiMirror Plus inspiration, be sure to check out the posts from these other fabulous bloggers:
Taneja's Bride shares how to perfect your skincare routine