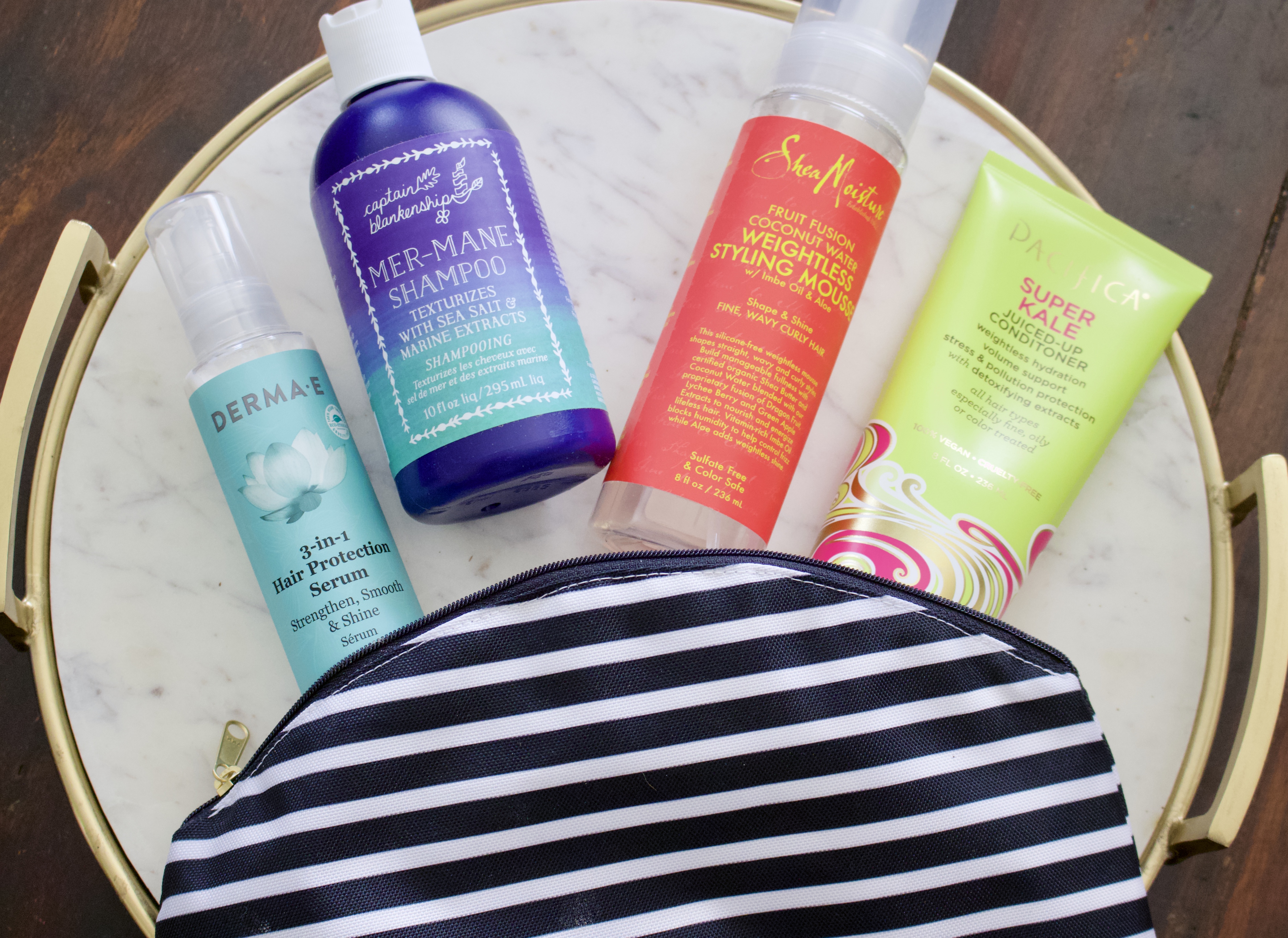 Sharing my current favorite non-toxic hair products has been long overdue! I know I've shared some of my all time top hair care products in the past, but thought I should do a little updated post. I've tried a ton of different products since my last post! While I still love (and use) all of the ones I shared previously, I found a few new favorites to put on rotation. Finding non-toxic hair products that don't weigh down my fine and straight hair can be a challenge, so if you have a similar hair type, this blog post is for you!
On a whim while at Ulta, I decided to pick up the Juiced Up shampoo and condition from Pacifica. I have tried a bunch of Pacificia's skincare products before, but never anything for hair. All of their products are not only vegan and cruelty free, but they are super affordable! From the first day I used the shampoo and conditioner, I was hooked. My hair felt clean and smelled great, and I didn't notice any build up. Often when I have tried natural shampoos, my hair tends to look weighed down and greasy, as if I didn't even wash it. Another option I love is the Mer-mane duo from Captain Blankenship. It has an orange smell to it (amazing!), and is great to throw into the mix if I want a little more texture. A fair warning, however, is that my hair has to be pretty clean already before using this shampoo. If it isn't, my fine hair does not tolerate this formula and will not feel or look very clean.
The last two non-toxic hair products I am loving are the Derma E hair protection serum and the Shea Moisture mousse. I actually shared the mousse in my previous hair post, and have not stopped using it since! I put a few pumps into my hair and rub into my hair before blowdrying for a little added volume. The Derma E 3-in-1 hair serum is great to throw on once a week. When I have used it, I apply it to clean, damp hair and let it air dry. I usually use this one on the weekend, so my hair can soak in all of the strengthening goodness.
I'll link all of the products at the end of the post, and if you have any more non-toxic, clean hair product recommendations be sure to send them my way! Also, be sure to check out some of my recent natural beauty/makeup finds here.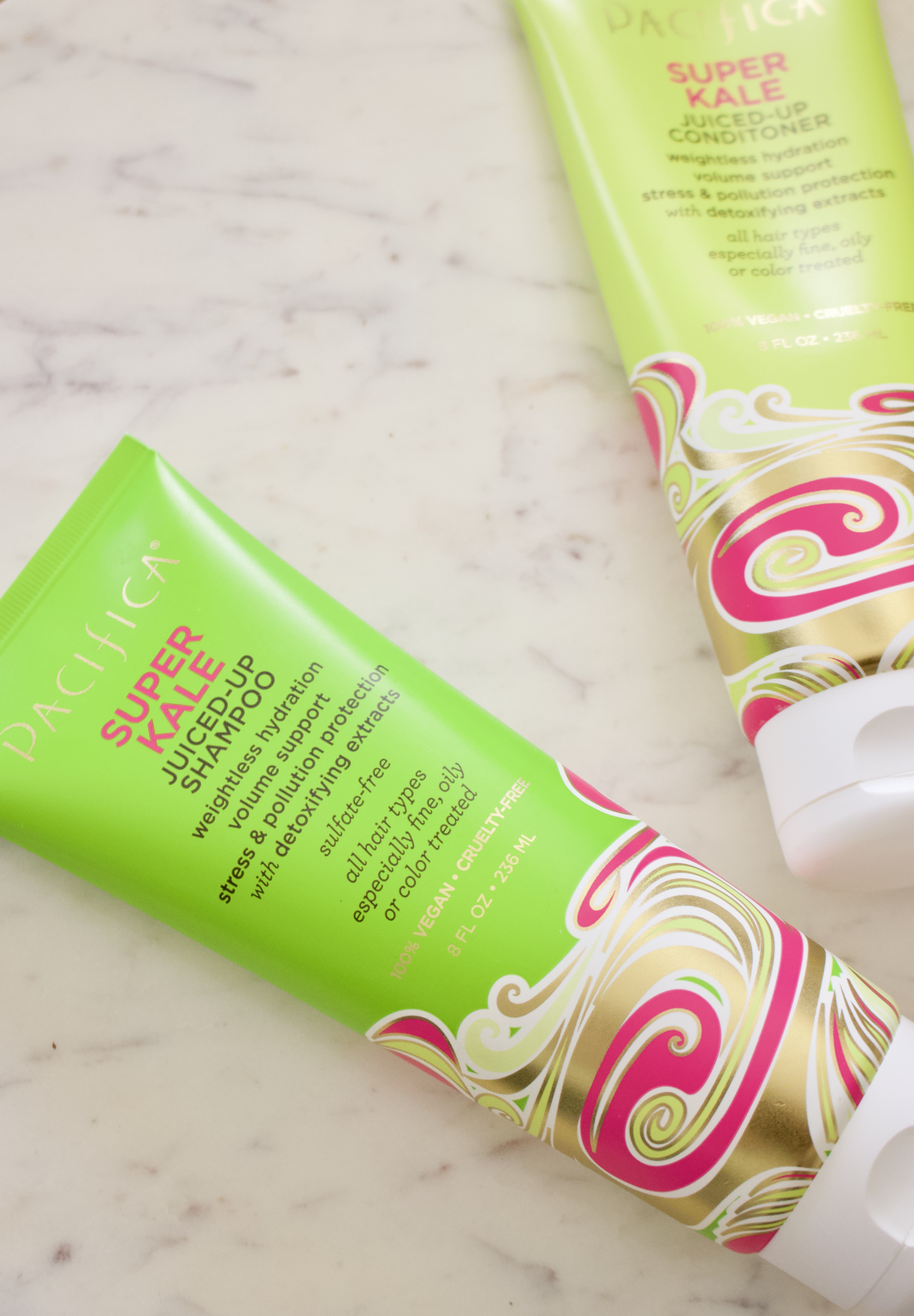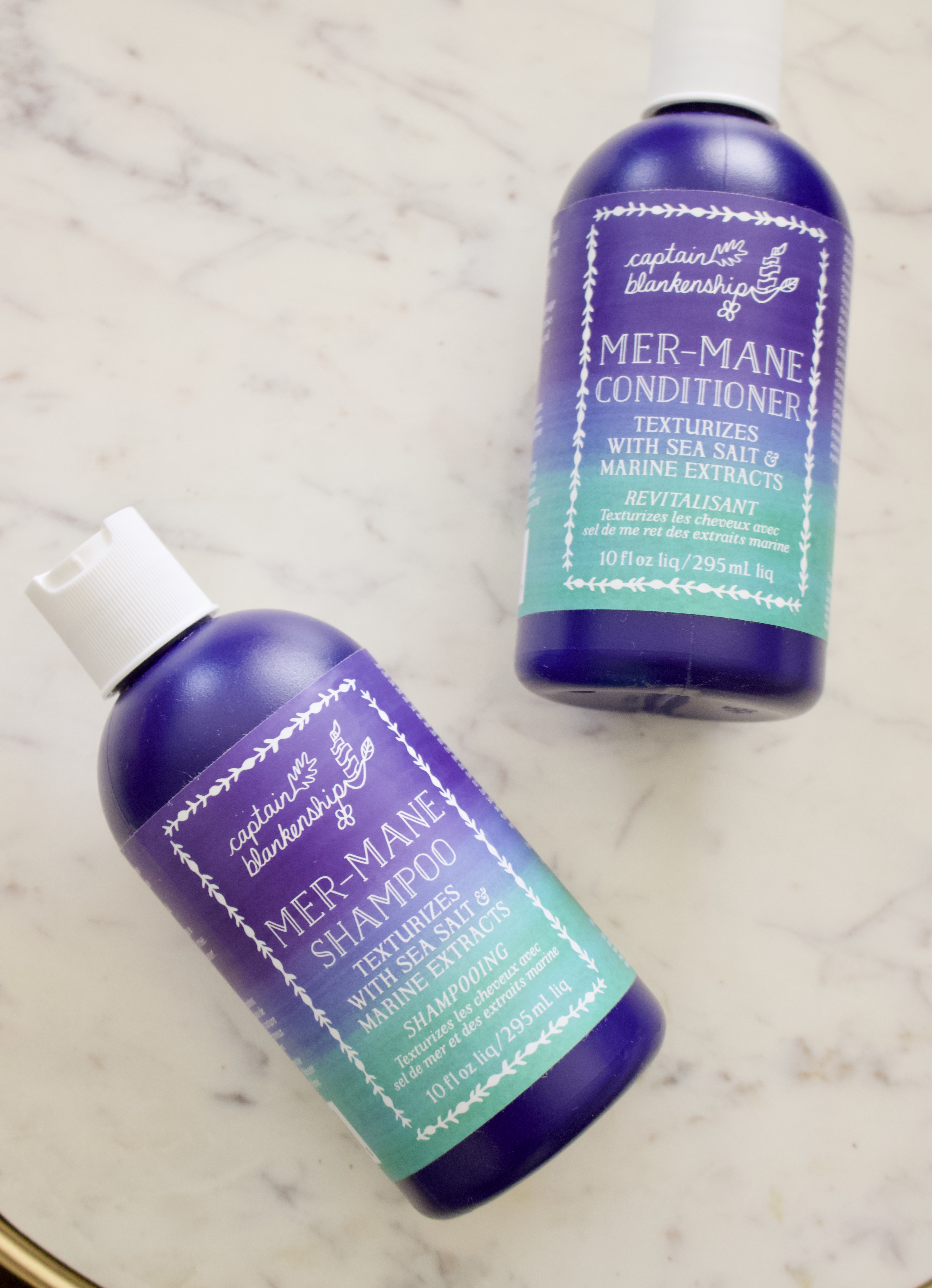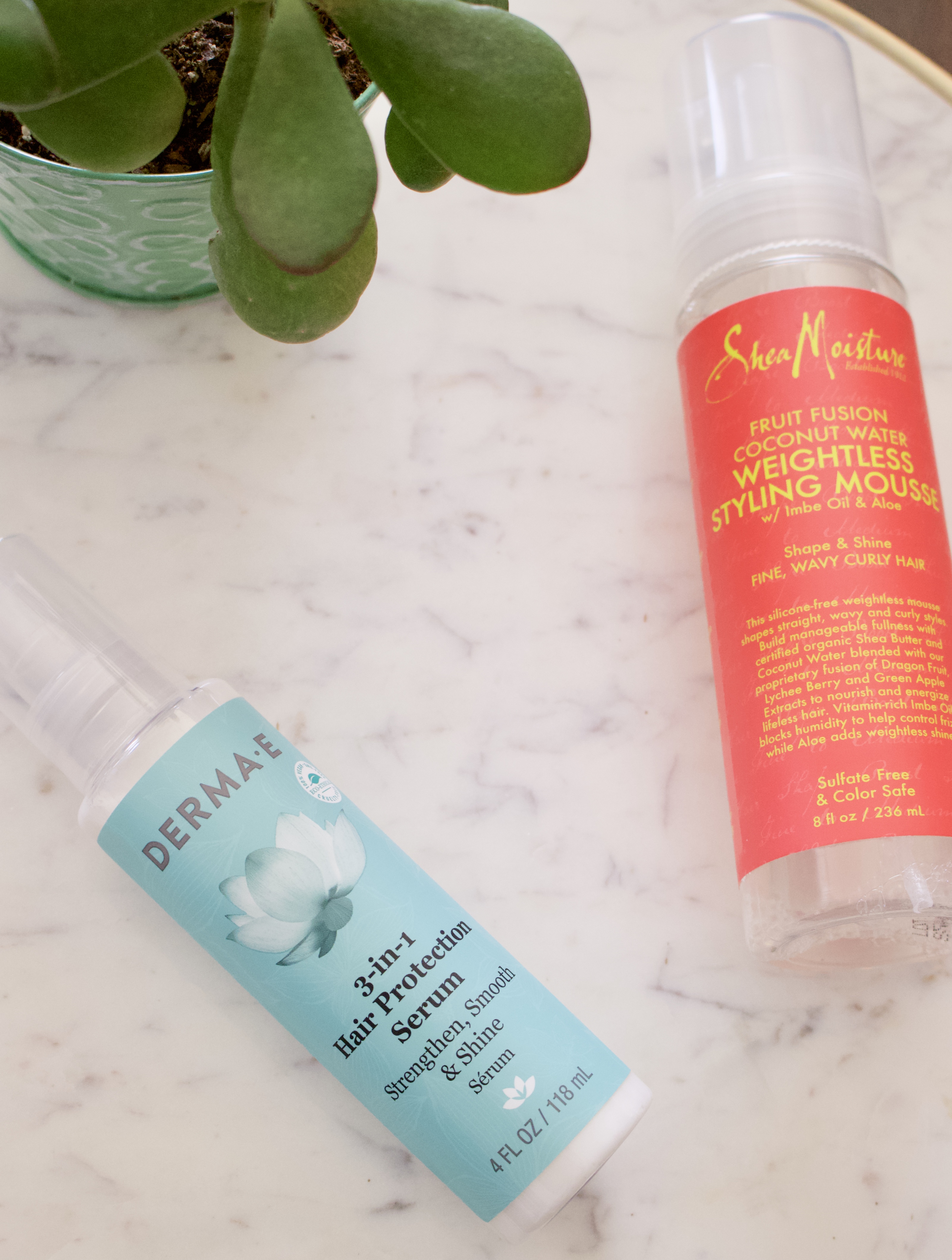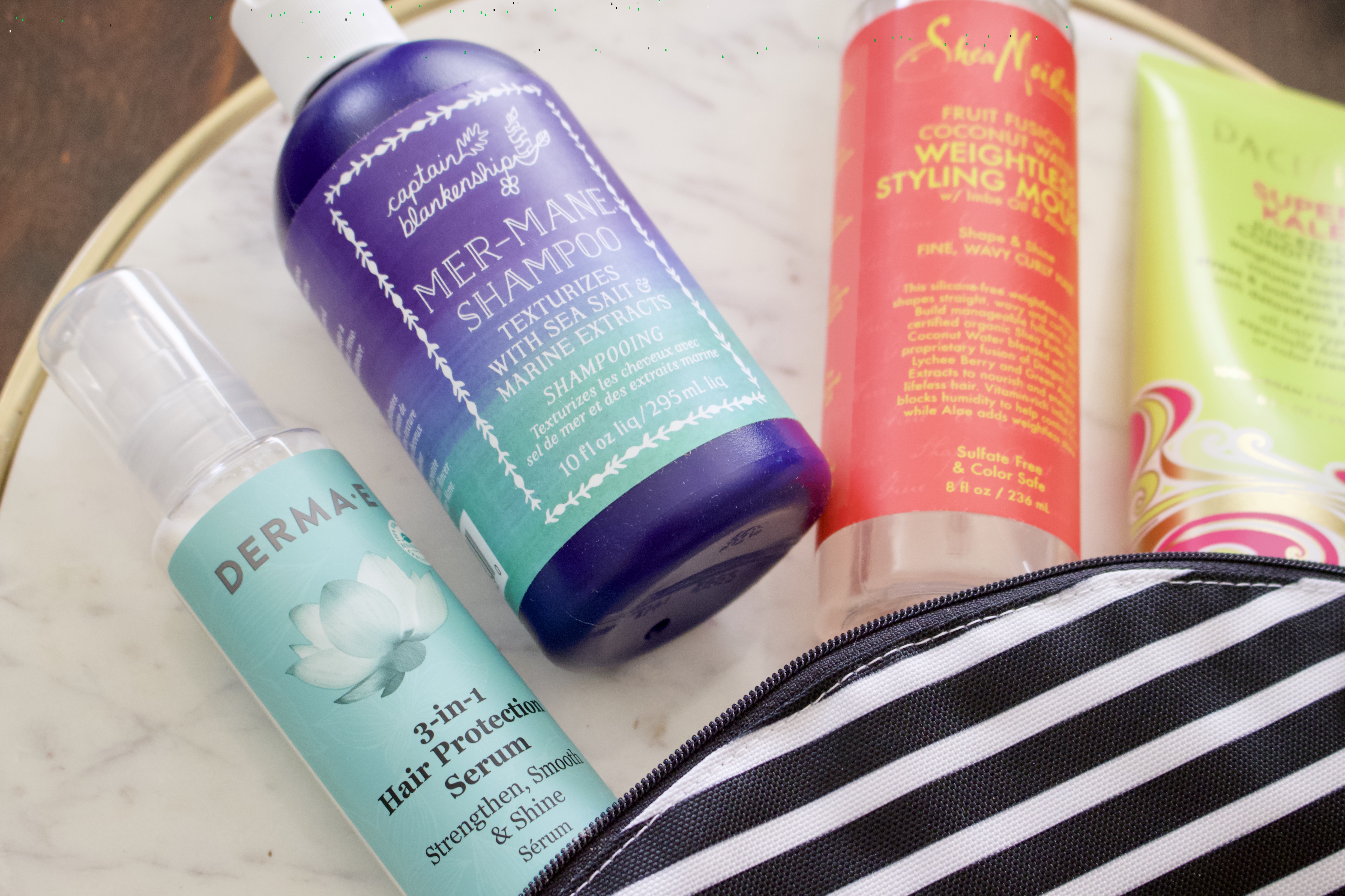 Non-Toxic Hair Products:
Pacifica Super Kale Juiced Up Shampoo
Pacifica Super Kale Juiced Up Conditioner
Captain Blankenship Mer-mane Shampoo c/o
Captain Blankenship Mer-mane Conditioner c/o
Derma E 3-in-1 Hair Protecting Serum c/o
Shop the Post: