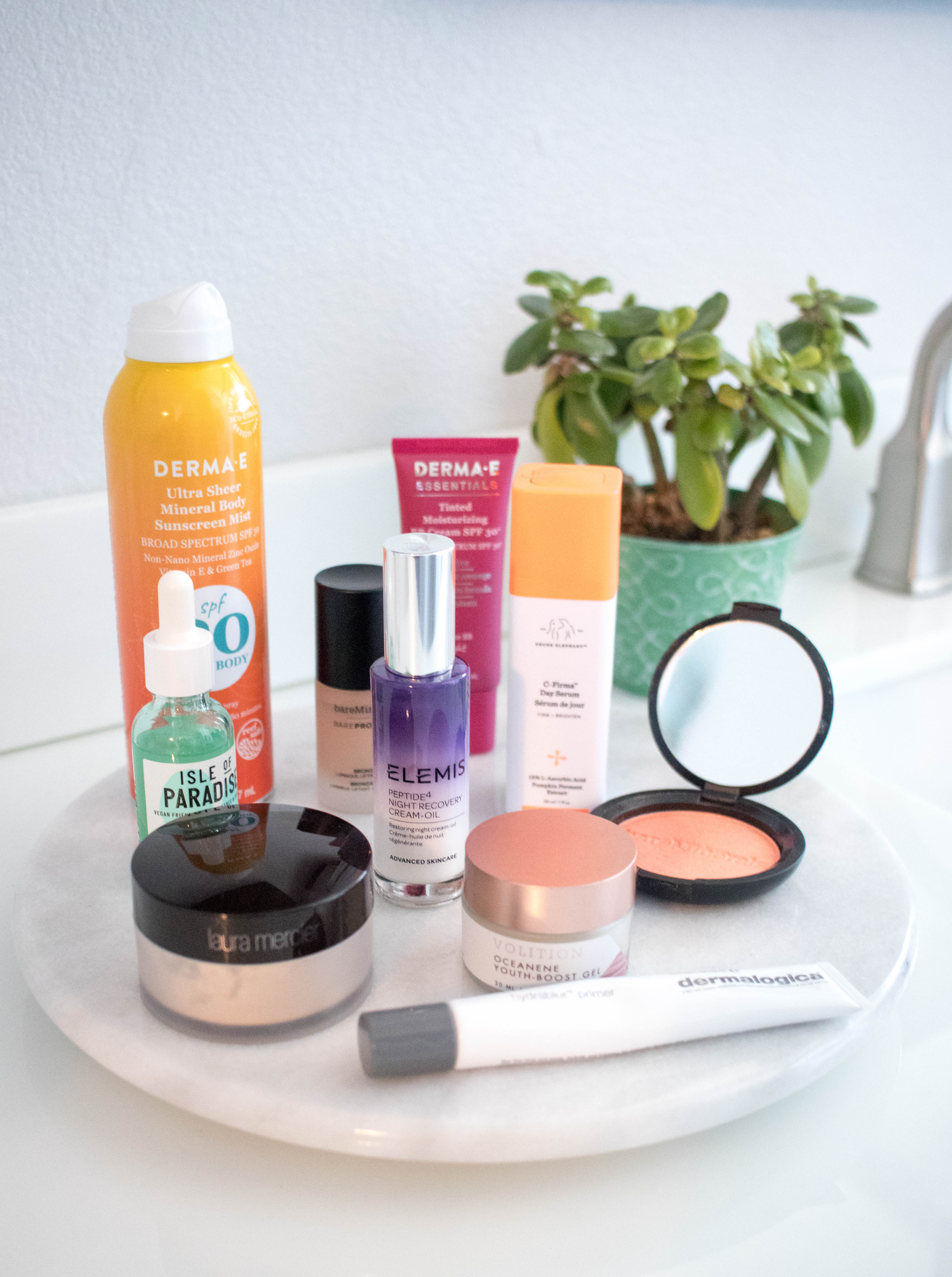 I'm just going to throw myself under the bus and immediately admit I have been a horrible blogger this summer. I haven't shared my beauty hits and misses in a few months, which is not like me! I figured instead of trying to backtrack, I'd put together a roundup of my summer beauty hits and misses. It seems like I've tried a lot of new products over the last few months, most of which I have fallen in love with!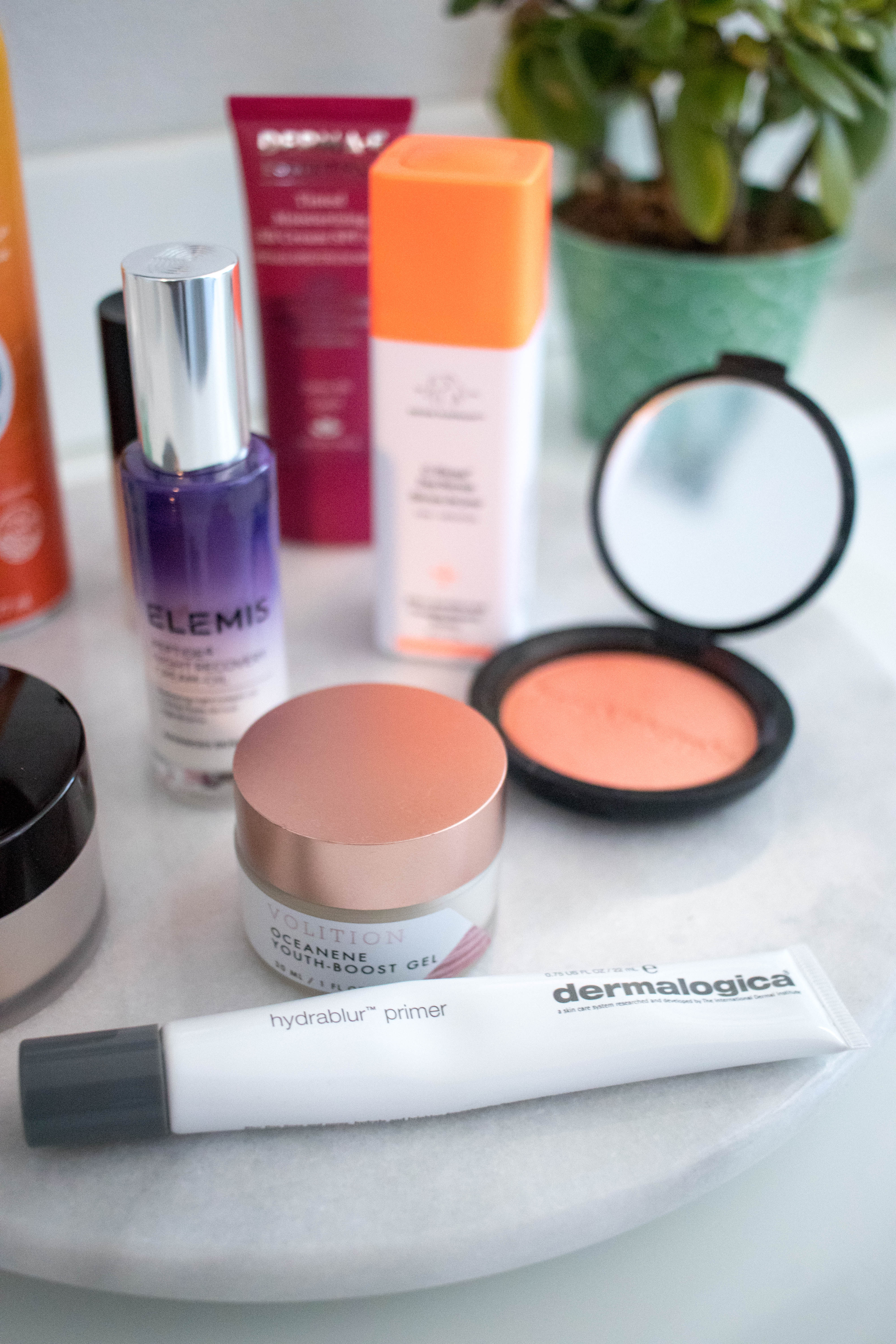 Summer Beauty Hits: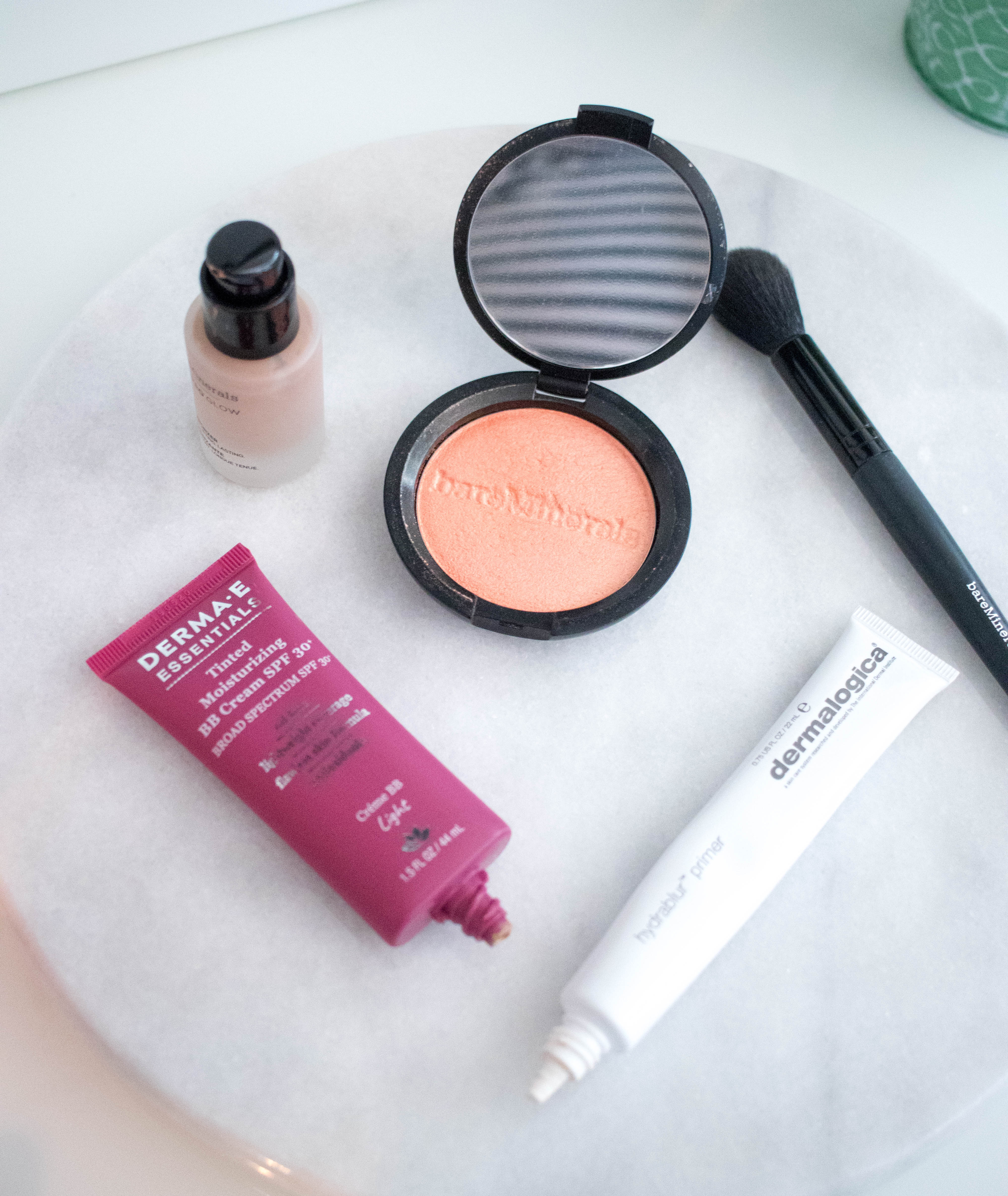 Per usual, the summer beauty hits significantly outweighed the misses! Let's start with some makeup products that I have tried and love! Before I apply any foundation, I have been using the Dermalogicia Hydrablur Primer (c/o). I've talked before about having a hard time finding a primer that actually seems to work, and this one definitely does the trick. A little goes a long way, and it seems to help my foundation stay put all day. The DermaE Tinted Moisturizing BB Cream (c/o) is a great lightweight BB cream. I love using this on my minimal makeup days, and am really impressed with the amount of coverage it provides.
When I use a regular foundation, I have been mixing in a few pumps of the bareMinerals barePro Glow Bronzer (c/o). This bronzer is something I was initially skeptical about, but just a few drops mixed into my foundation provides a really pretty bronzed glow that is perfect for summer! I also have been enjoying finishing my makeup look with the bareMinerals Endless Glow Highlighter (c/o). It gives a subtle glow, but is also buildable if you are looking for a more intense highlight. It comes in a few different shades, and they're all gorgeous!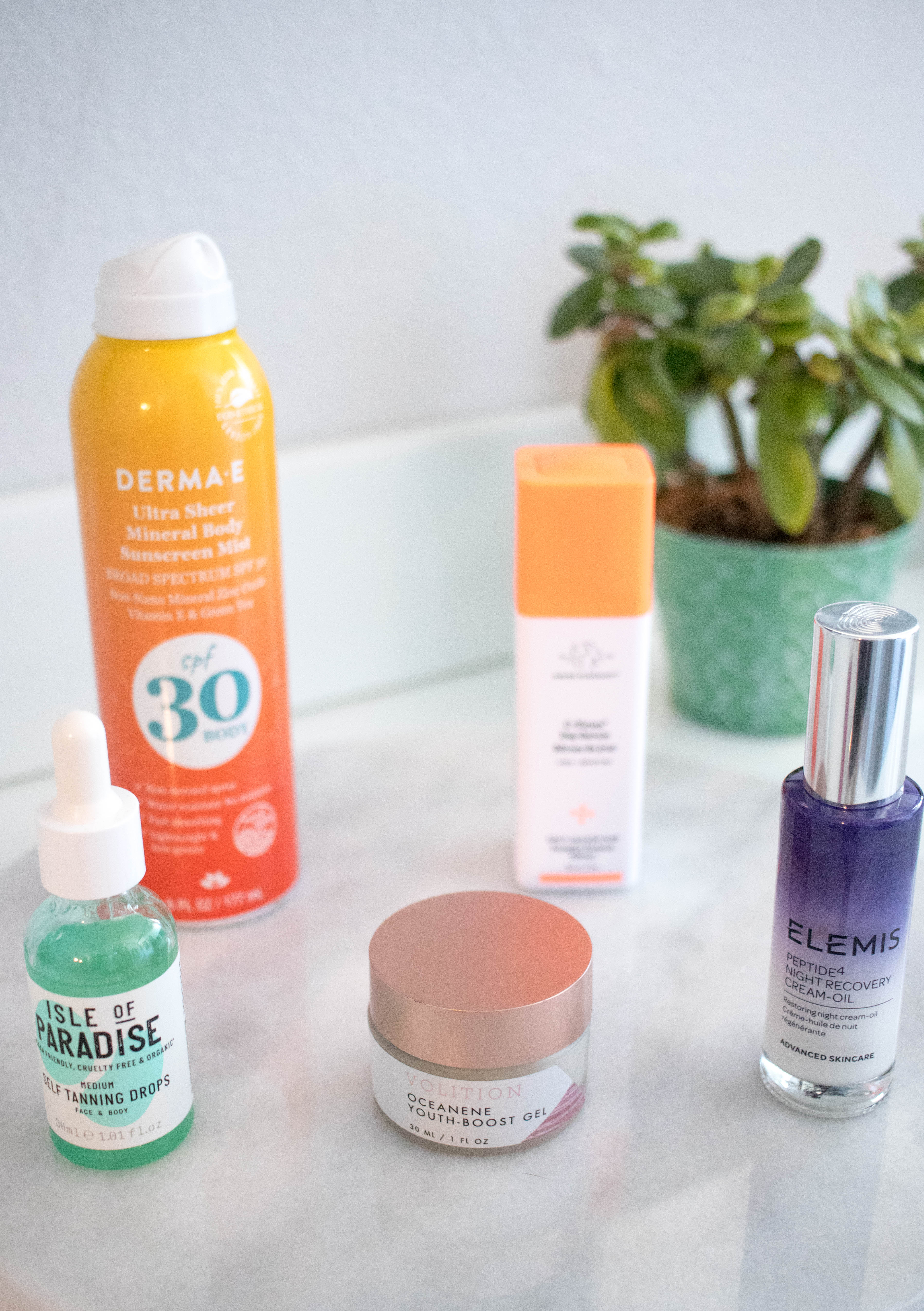 I also gave quite a few skincare products a try that I feel I can't live without now! One of my favorites is the Elemis Peptide4 Night Recovery Cream-Oil (c/o). This moisturizer smells incredible, and absorbs quickly into the skin without feeling too heavy. Another nighttime moisturizer option that I am loving, especially for the summer, is the Volition Beauty Oceanene Youth-Boost Gel. It feels like a mix between a gel and a cream, and is super hydrating. During my morning skincare routine, I am completely obsessed with putting on the Drunk Elephant C-Firma Vitamin C Day Serum (c/o). I apply 1-2 pumps daily, and have noticed my skin looks a lot brighter.
When it comes to sun protection, this year I have been on the hunt for good mineral sunscreens. My husband prefers a spray sunscreen, so we were excited to try the DermaE Mineral Body Sunscreen Mist (c/o). Fair warning: you do need to rub it in quite a bit, and it does leave somewhat of a white film due to being a mineral sunscreen. It does provide great protection, and is a great mineral option. If you're still looking for a summer glow, I am a fan of the Isle of Paradise Self-Tanning Drops. Everyone seems to love these, and now I know why. Just adding two drops every few days to your daytime moisturizer is all you need. I only use these on my face, and still use the St. Tropez lotion for my body.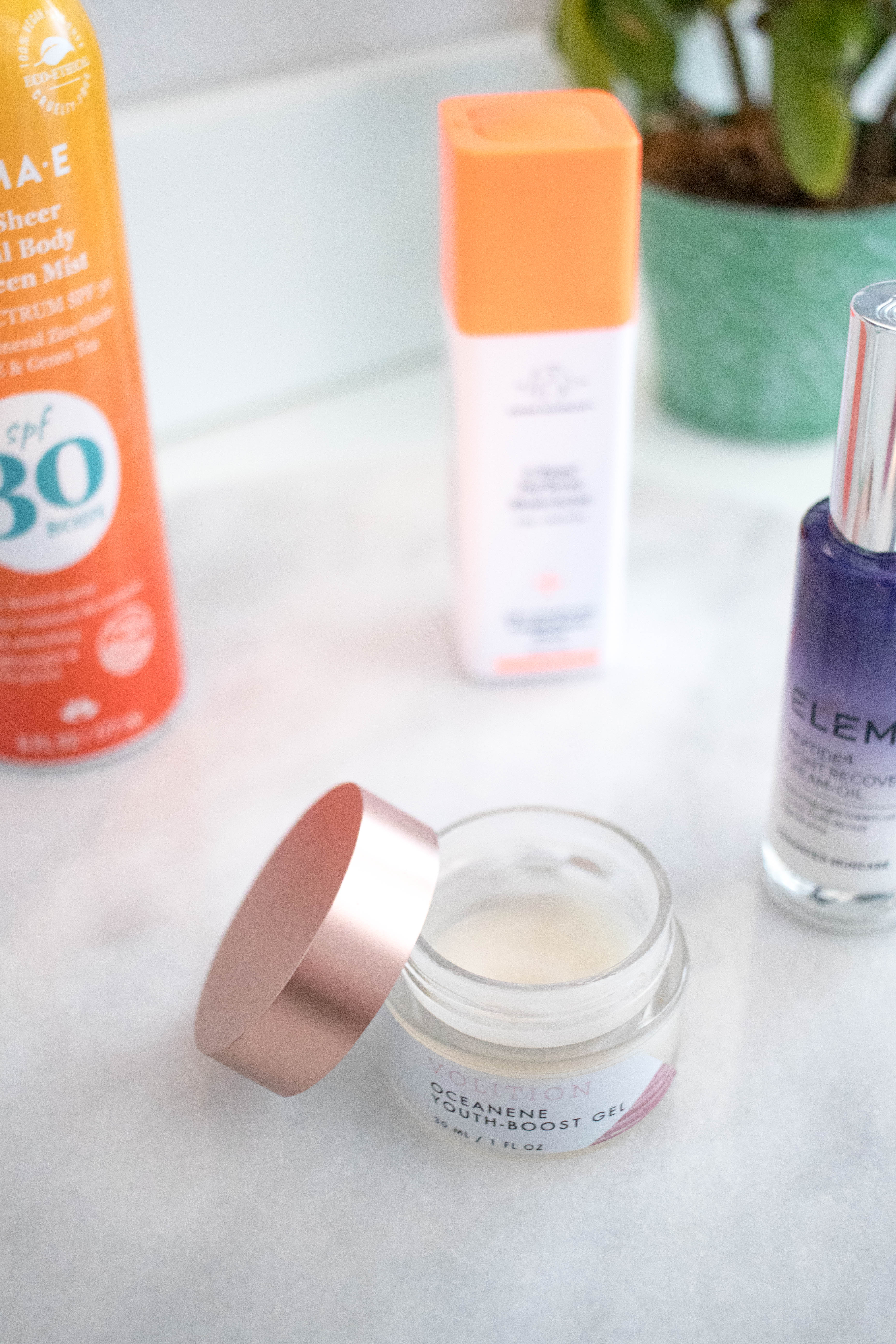 Summer Beauty Misses: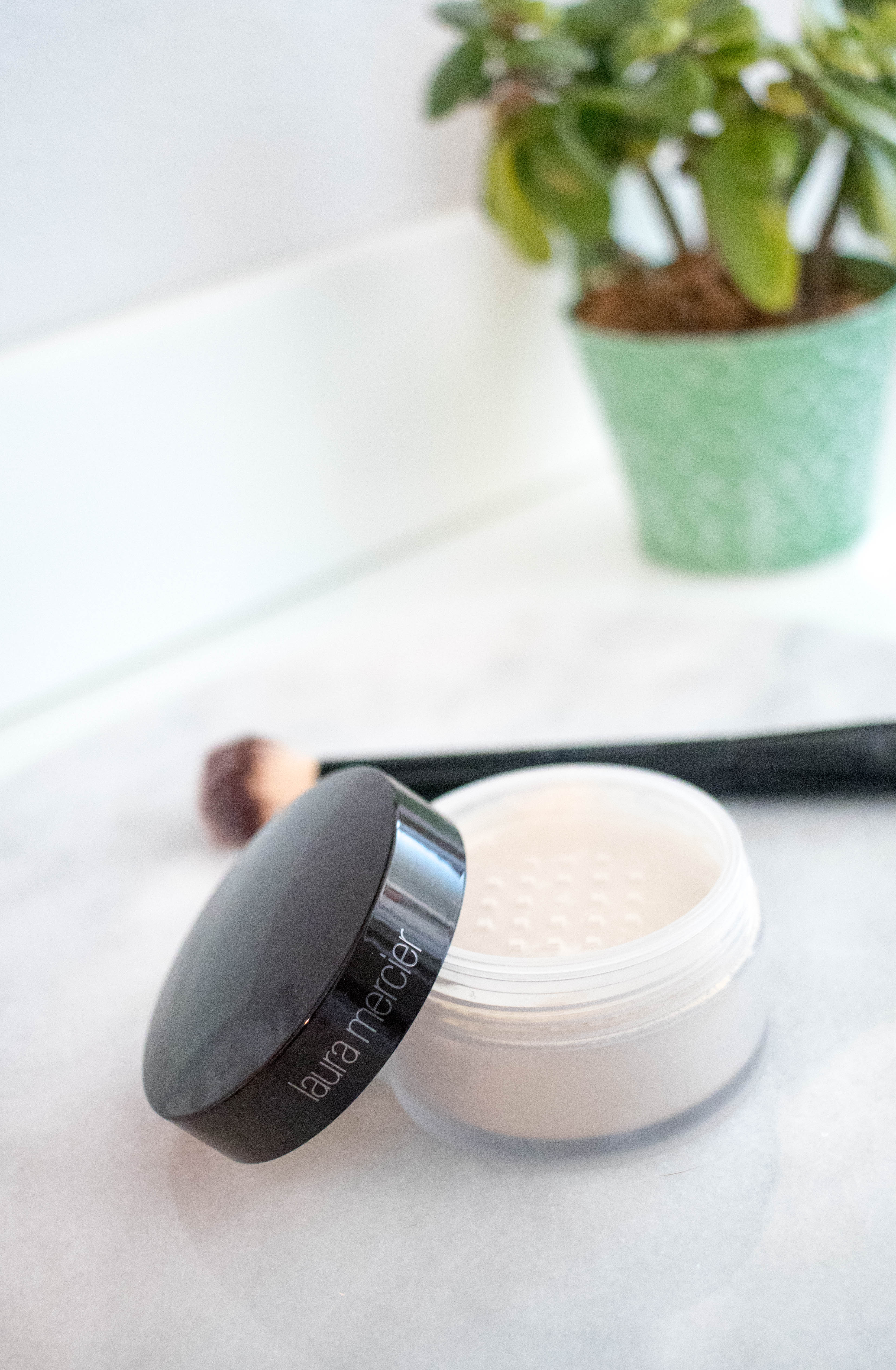 Laura Mercier Translucent Loose Setting Powder is sadly not for me. I feel like every blogger on the planet raves about this stuff and call it their 'holy grail'. After hearing so many great things about it, I finally gave it a shot. It's definitely not a bad product, I just feel like I have found other setting powders that actually help my makeup last. This one didn't really do that for me, especially in the summer heat. I am still loving the It Cosmetics Bye Bye Pores pressed powder way more and will be repurchasing that once I use this one up.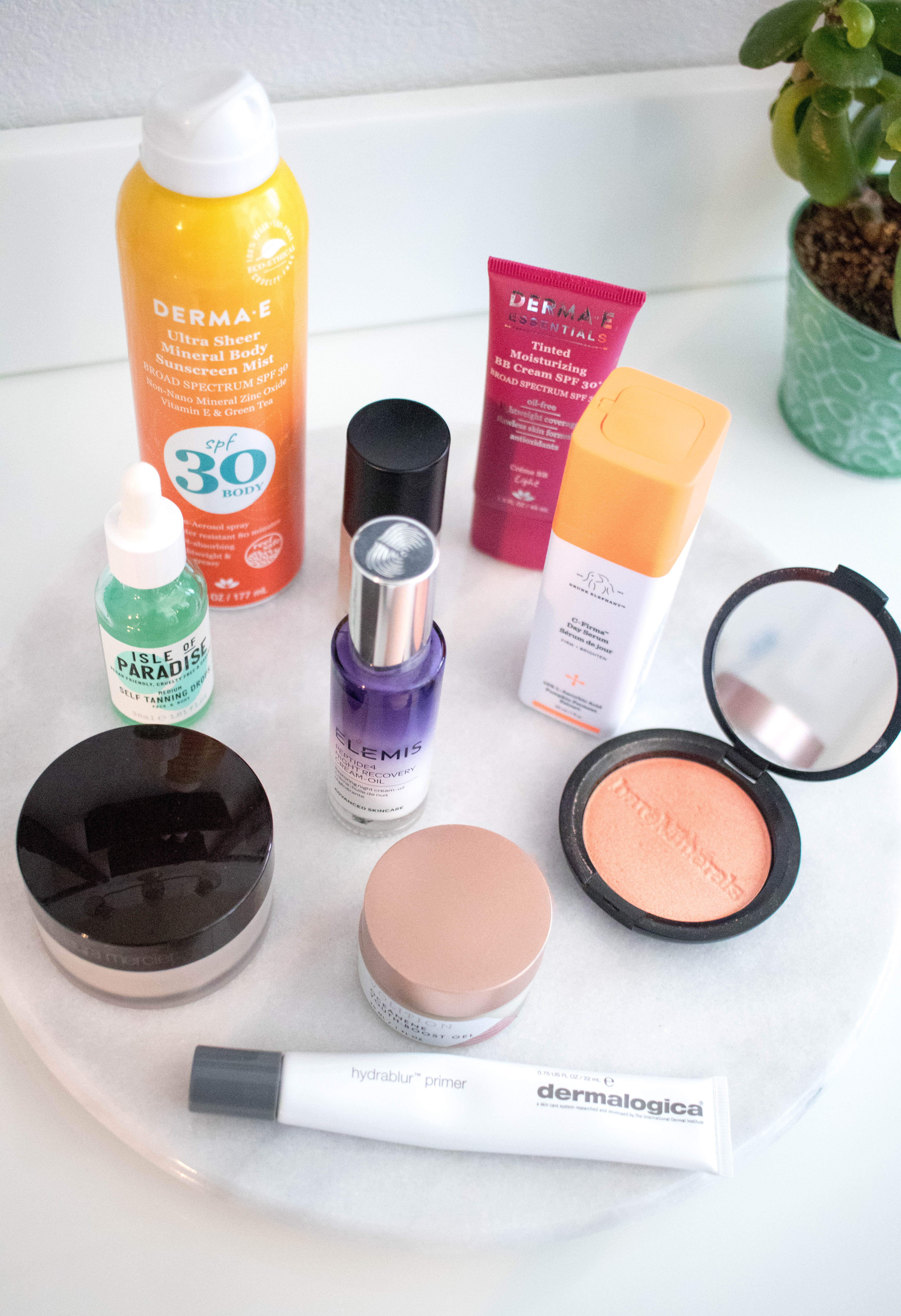 Shop the Post: