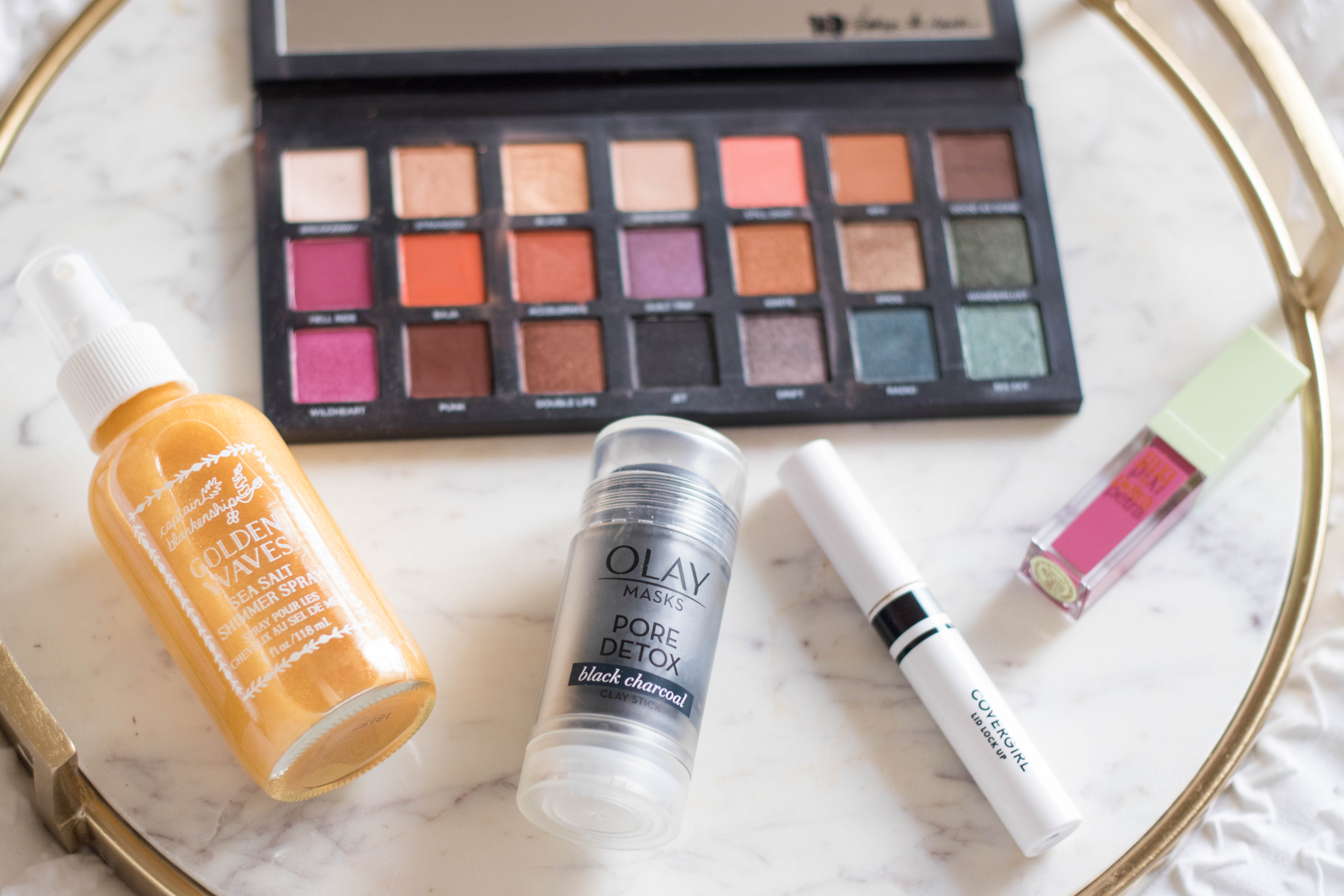 Happy Tuesday friends! Can you believe we are already almost a week into November? I am a total broken record, but where did this year go? I'm definitely not sad to see Halloween go, and am excited for the holidays, but whoa it's almost 2019. Let that sink in for a minute. I have been having a lot of fun putting together my monthly hits and misses, and definitely plan to keep it going next year. Ready to see what products made the list for October?
October Beauty Hits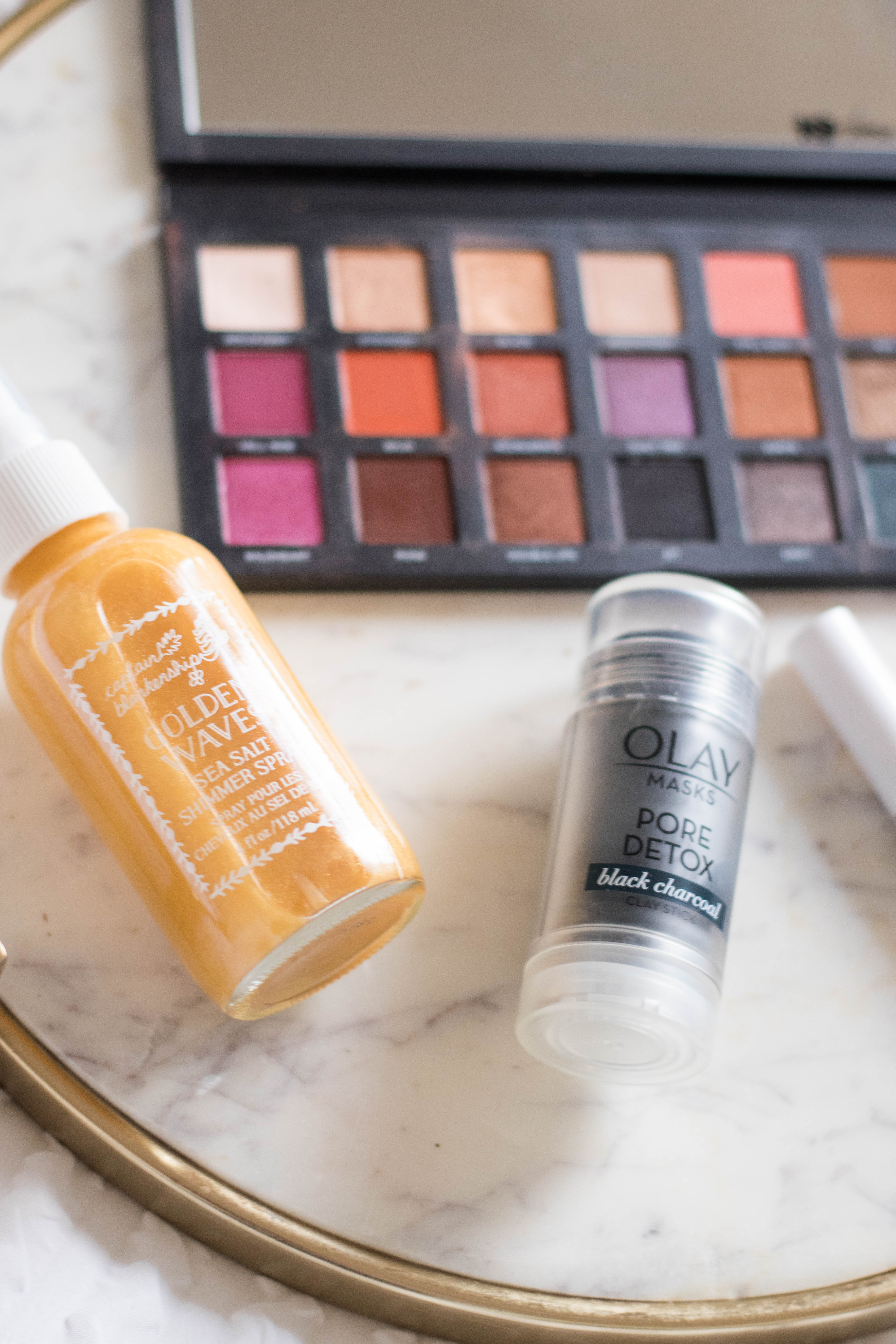 First up for the hits is the COVERGIRL Lid Lock Up eyeshadow primer. I actually ran out of my first tube of this last month and switched over to the Urban Decay primer. There was a little bit of backlash after I said that I didn't think the UD primer was worth the money, but it's true! This COVERGIRL primer is just as good and 1/3 of the price! It makes the perfect base for any shadow, and lately I can't get enough of the Urban Decay Born to Run palette (c/o). It makes a great travel palette, and is one I use almost daily.
Another product I've been using almost daily is the Pixi MatteLast Liquid Lipstick (c/o). I guess you can say I am a matte lipstick convert now because I have really been enjoying them! The shade pictured above is Peony Pink and it is the most gorgeous pink that I think would flatter any skin tone!
The last two hits for me are the new Olay Pore Detox stick mask (c/o) and the Captain Blankenship Golden Waves sea salt spray (c/o). My love for Olay is strong, and I about freaked when I heard they were releasing stick masks. I won't say too much about this one today (other than I LOVE it), but will be sharing a whole post about all 3 masks they released soon! Captain Blankenship is another brand I've shared about before, and this sea salt spray is insanely gorgeous. The shimmer is very subtle, and the golden waves version is perfect for my fellow blondies!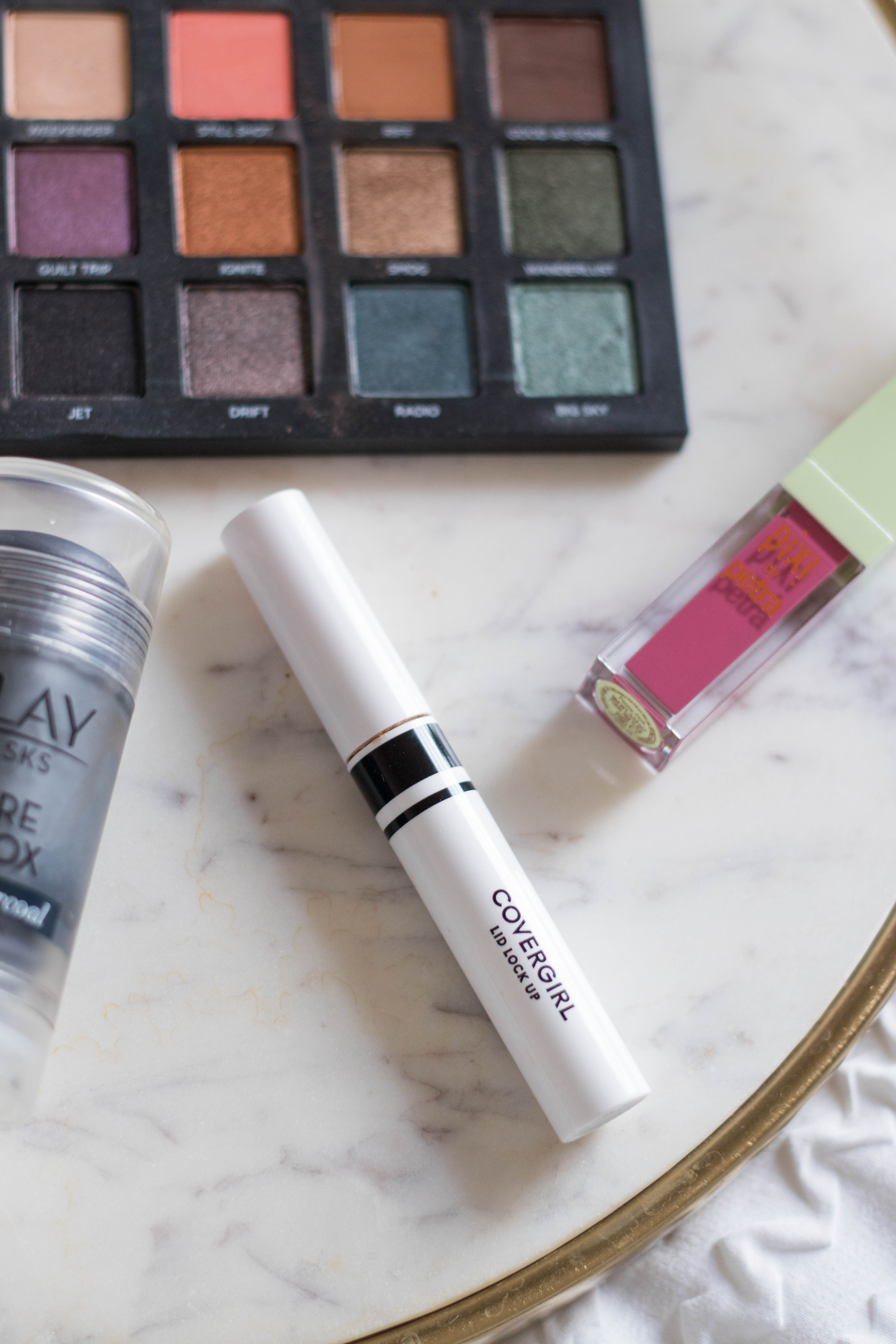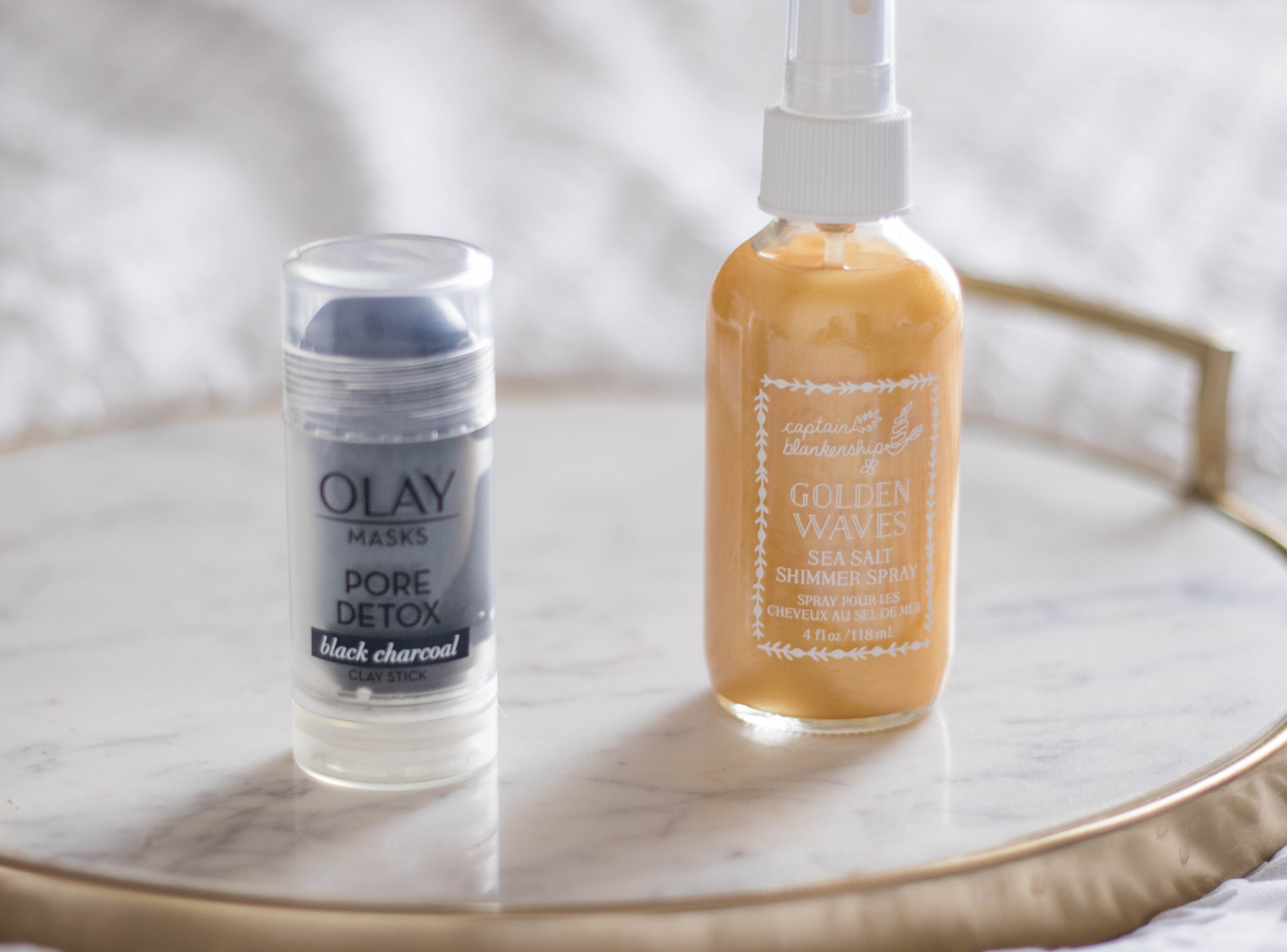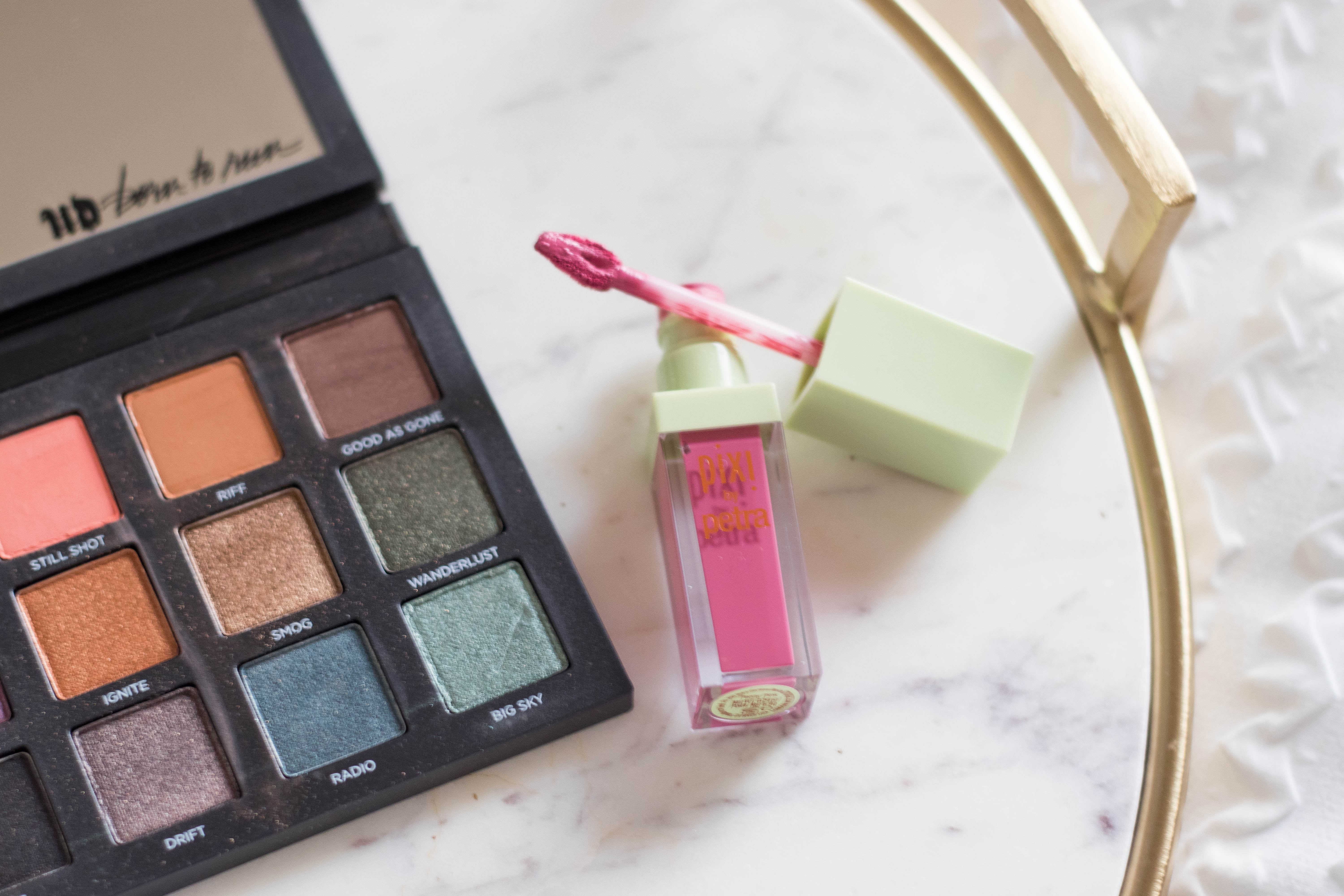 October Beauty Misses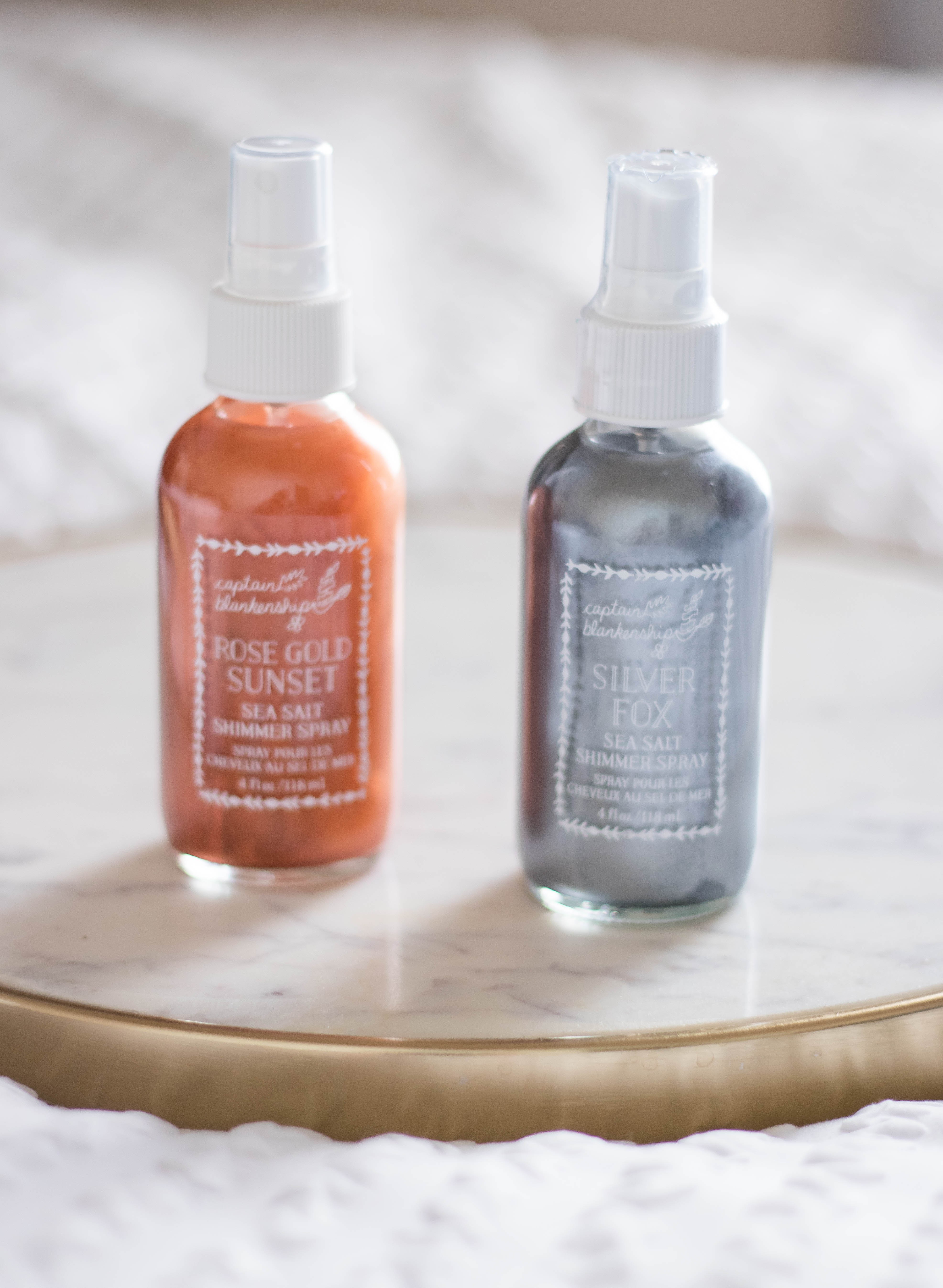 I am excited to report that October really did not have any true misses! The Captain Blankenship sea salt spray that I mentioned earlier comes in two other shades: Rose Gold Sunset and Silver Fox. While you guys know I love the formula of this sea salt spray (I actually shared the original formula here), these shades we not really compatible with my hair color. I think the rose gold would be stunning on brunettes or red hair, and the silver fox might be better suited for the blondest of blondes. So definitely not a miss, just not the right color for me (but are both so gorgeous!)
Shop the Post: