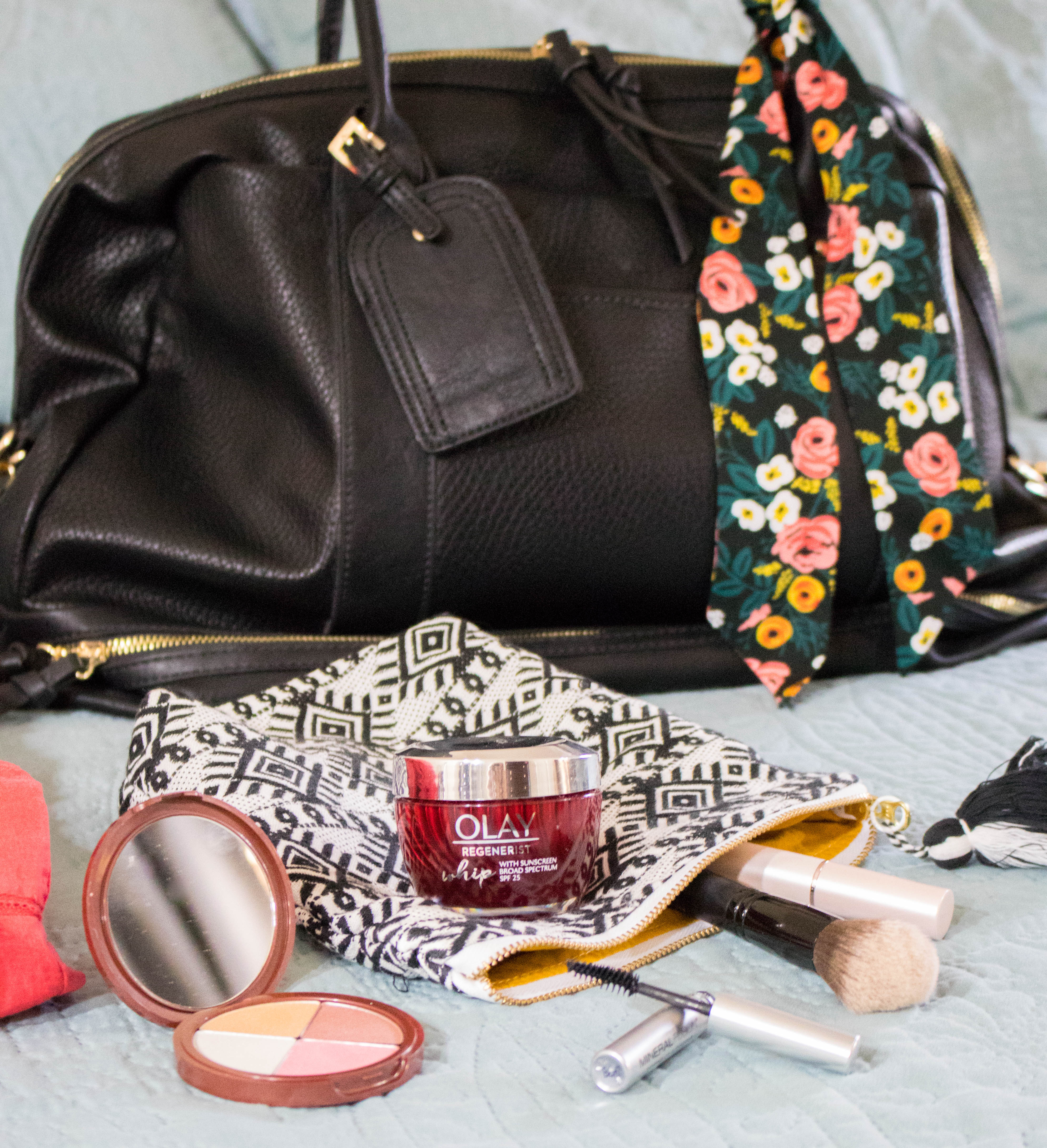 This is a sponsored conversation written by me on behalf of Olay. The opinions and text are all mine.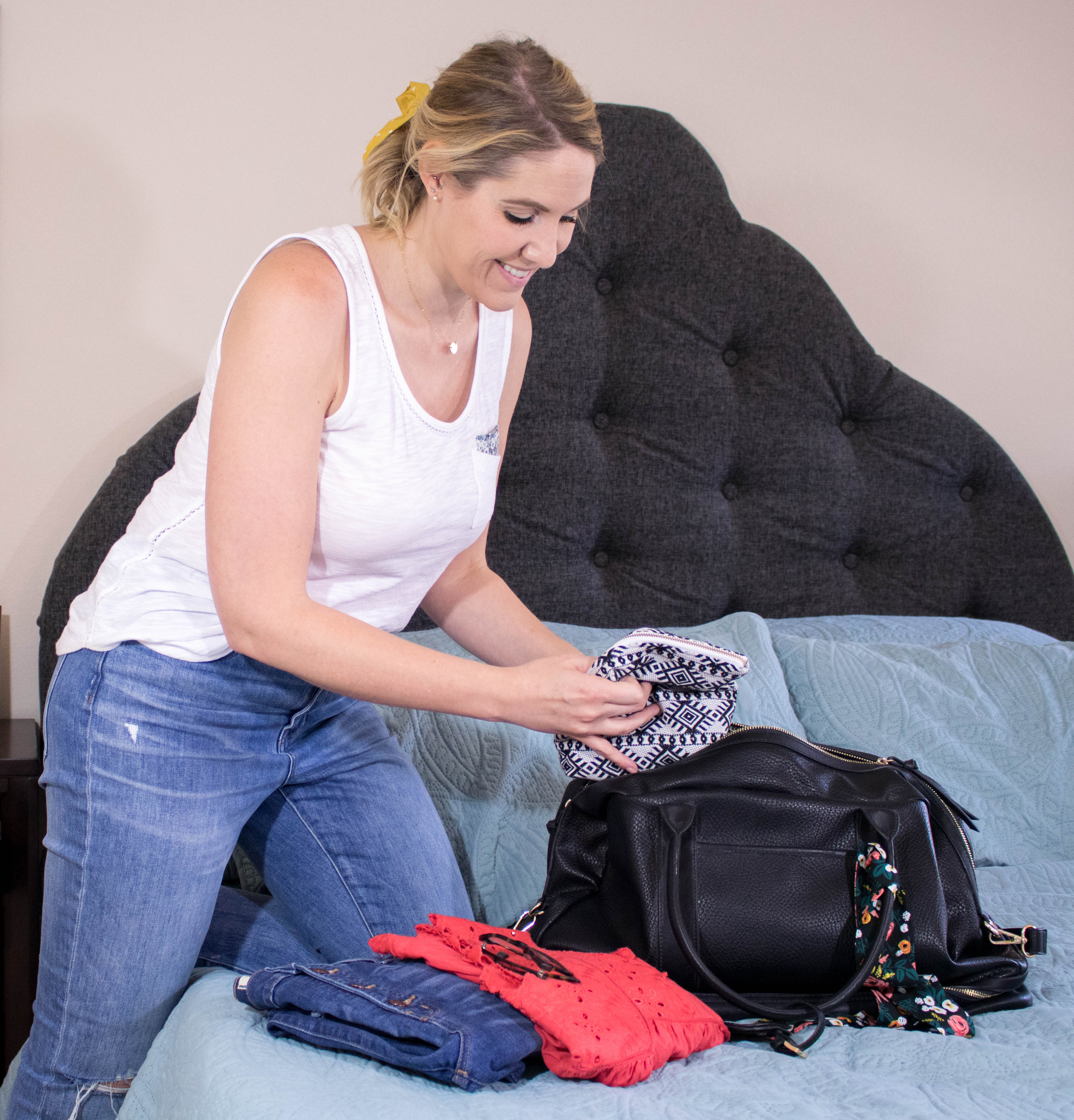 When it comes to traveling, I have a horrible habit of overpacking. Raise your hand if you're with me on this! Not only do I bring way too many outfits, I tend to bring more makeup and beauty products than I need. I have quite a few trips coming up beginning in August, so I figured it was time to start downsizing my beauty bag for travel. When I am packing, I always make sure to bring products that I know and love. Travel is not the best time to try out something new in my experience!
You all know that my love for Olay products is strong, so I always make sure their products are in my beauty bag when I'm going out of town. I recently started using the new Olay Whip Regenerist with SPF 25 that I picked up at CVS, and am in love with yet another Olay product. This one is truly the unicorn of moisturizers! I'm always on the lookout for beauty products that can make minimizing my beauty bag easier. I'm excited to share with you some tips I've learned along the way.
How to Minimize Your Beauty Bag for Summer Travel:
1. Pack a skincare/beauty product that serves multiple functions:
The best thing about Olay Regenerist Whip with broad spectrum SPF 25 is that is can be used as sunscreen, moisturizer, and primer in one. That means downsizing from three beauty products to one in your travel bag. I usually only use this in the mornings since it has SPF in it, but in service of trying to minimize, you could totally use this one both morning and night. You may remember that I shared how I incorporated Total Effects Whips into my winter beauty routine. Now that it's summer, it's important for me (and my skin!) to switch things up a bit and add SPF. The Regenerist formula is truly my favorite of all Olay products I've tried. Nothing compares to its anti-aging formula that reduces fine lines and wrinkles.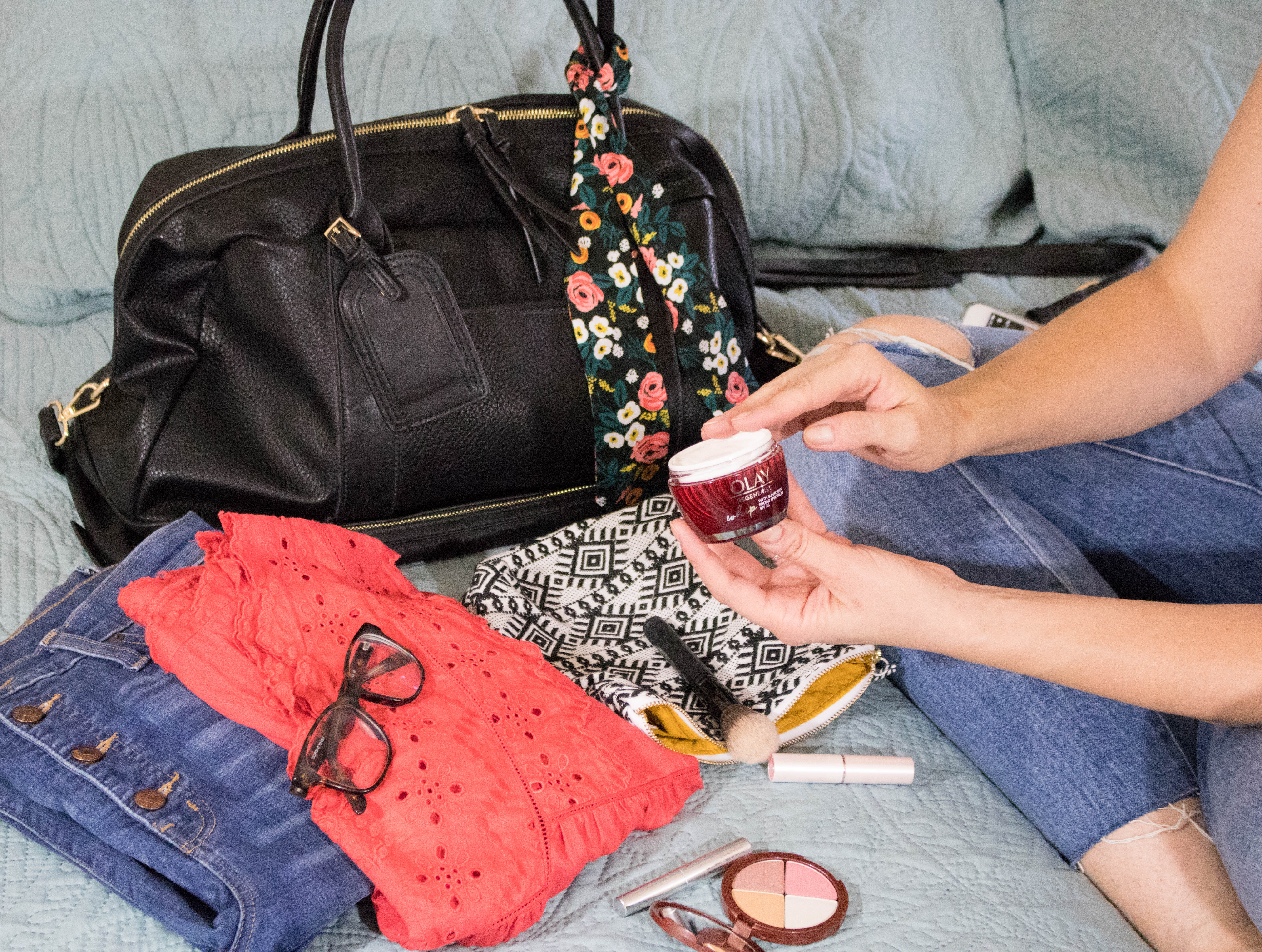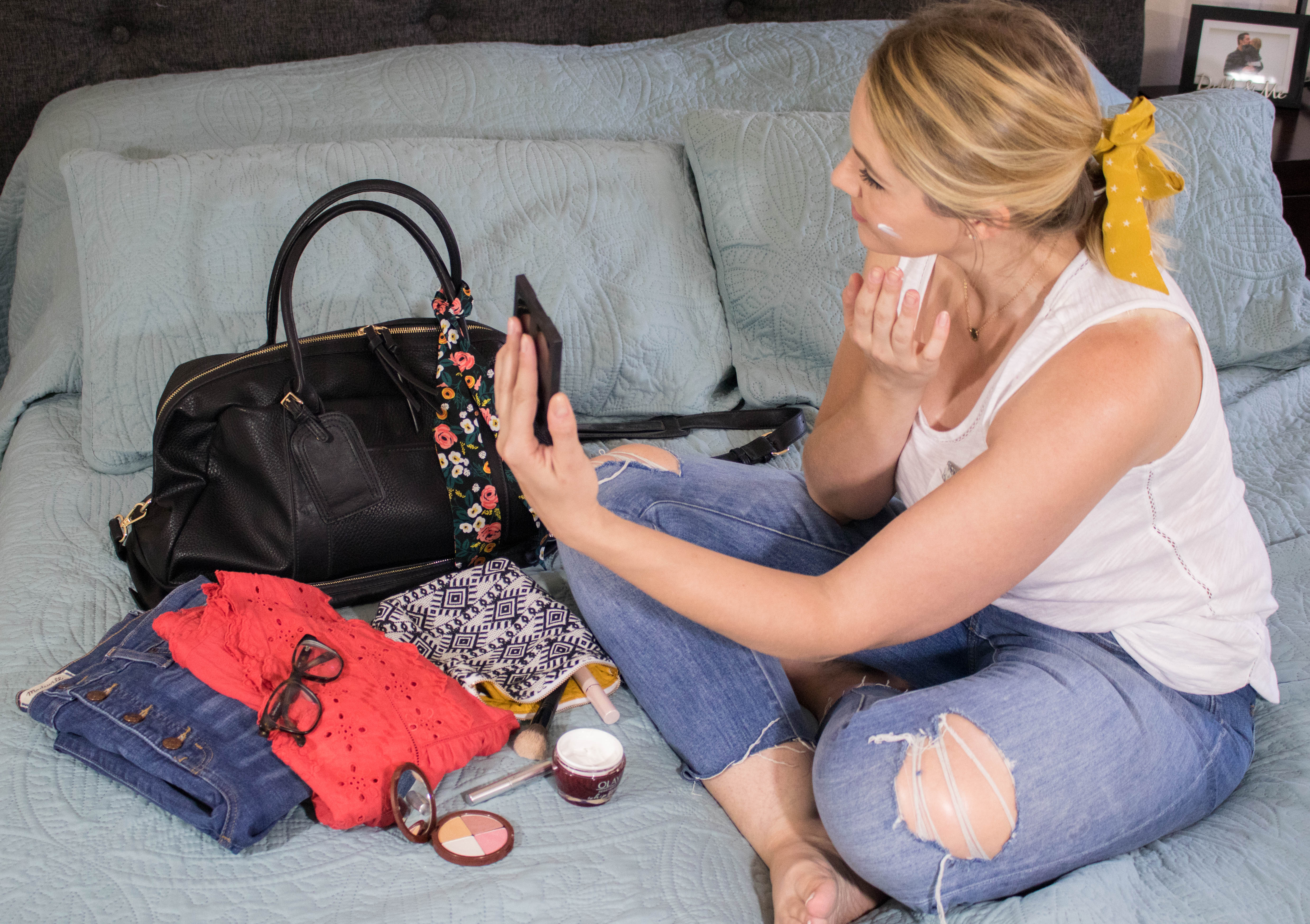 2. Find a makeup palette that can be used on multiple areas of the face:
Finding a palette that is both travel friendly and functional can be a challenge. Once you find the right one, it is magical! The one I am using today can be used as eyeshadow, blush, bronzer, and a highlighter, all in one small compact. I also make sure to pack a good waterproof eyeliner and mascara, as well as concealer, foundation, and a setting spray. Since you're going on vacation, throwing in a fun bold lipstick is always a good idea.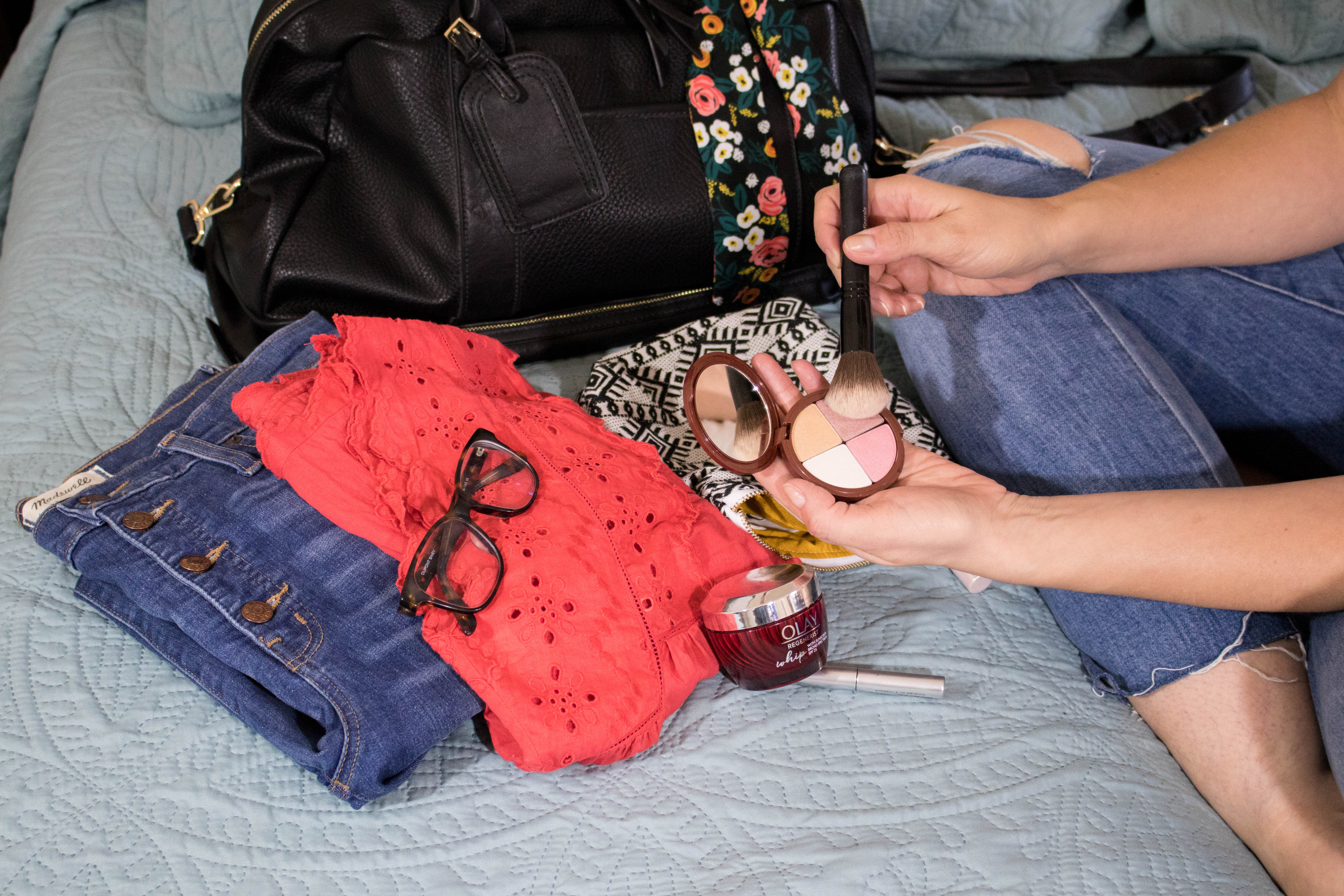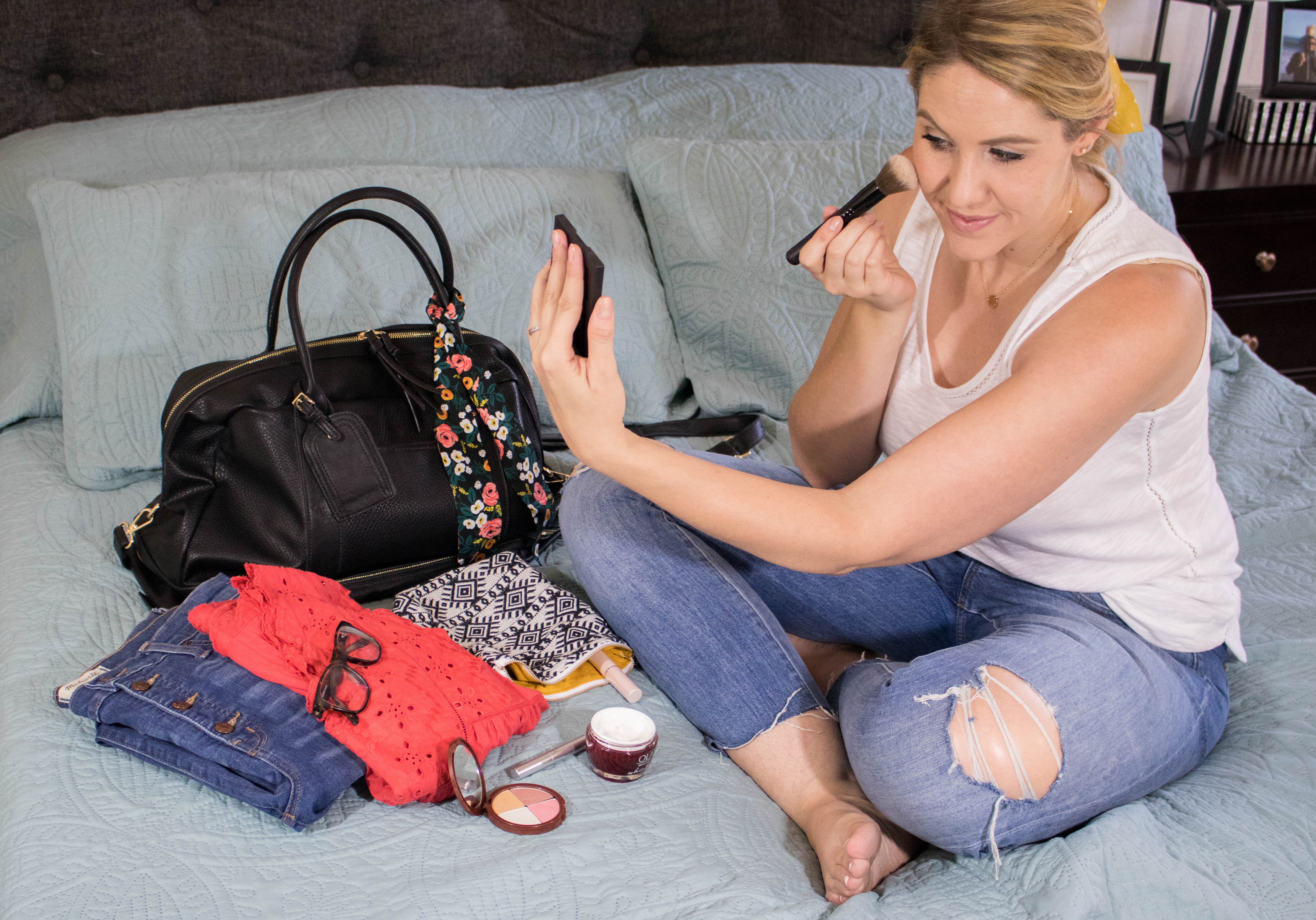 3. Try to carry as many travel sized products as possible:
This one may seem like a no-brainer, but it's sometimes trickier than you'd think. I find myself collecting travel sized products throughout the year that I receive as samples. A lot of the samples, however, are not products I would typically use. As I mentioned earlier, trying out new products on a trip has never works out, so I stick to products I trust. Thankfully now a lot of the products I use are sold in travel sizes, which always makes packing my beauty bag a lot less cluttered. I try to limit my packing of full sized items to 2-3 products.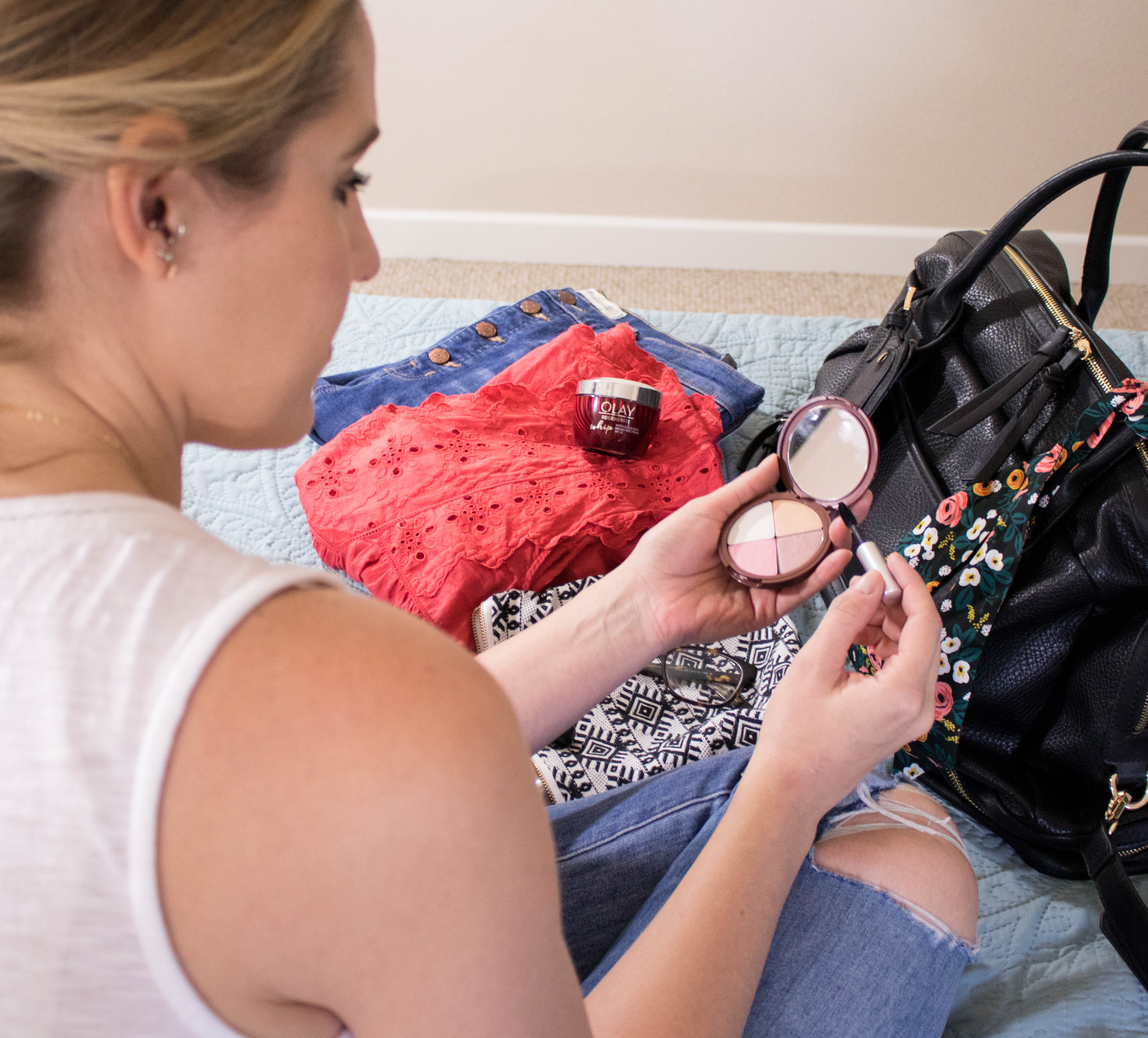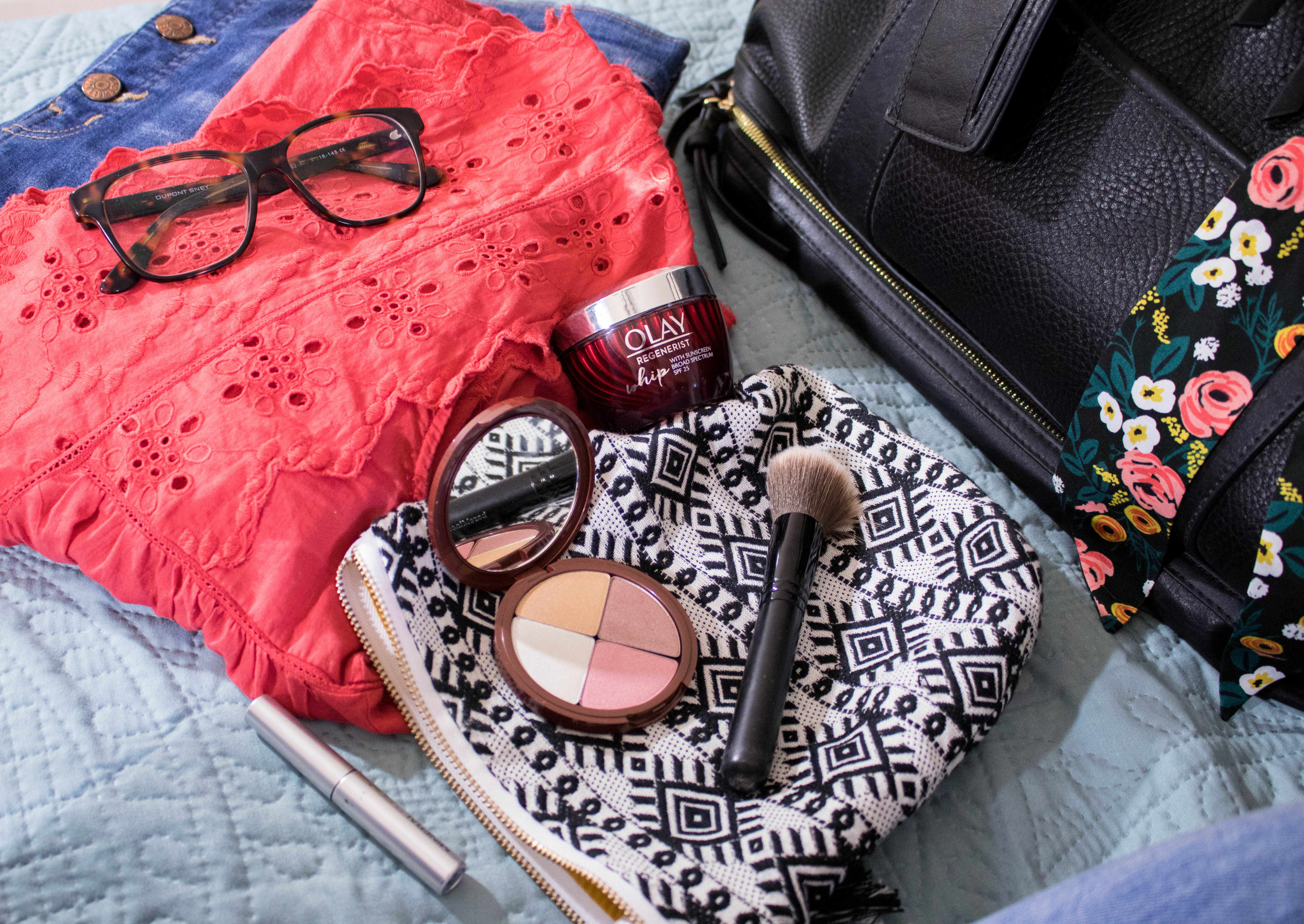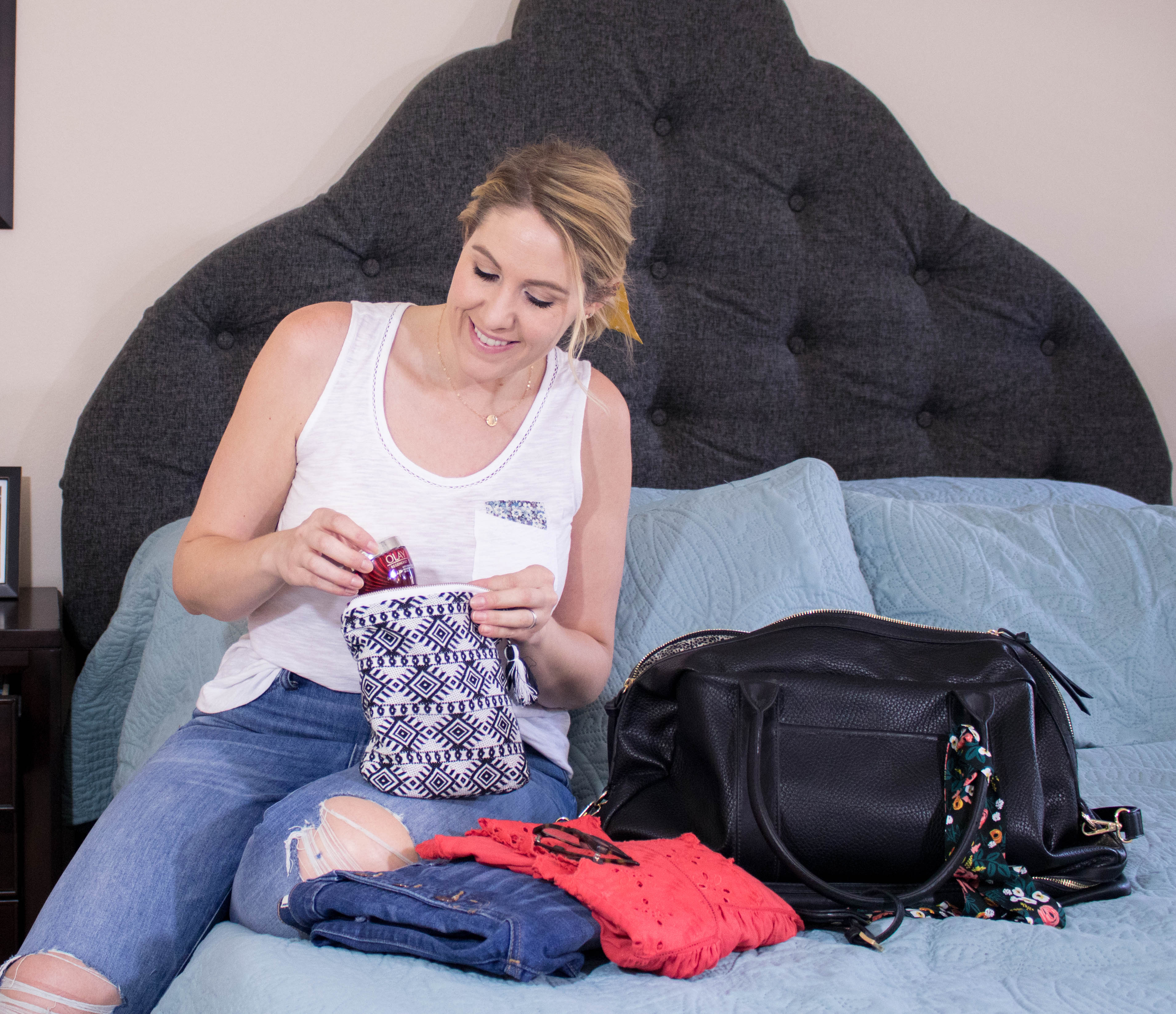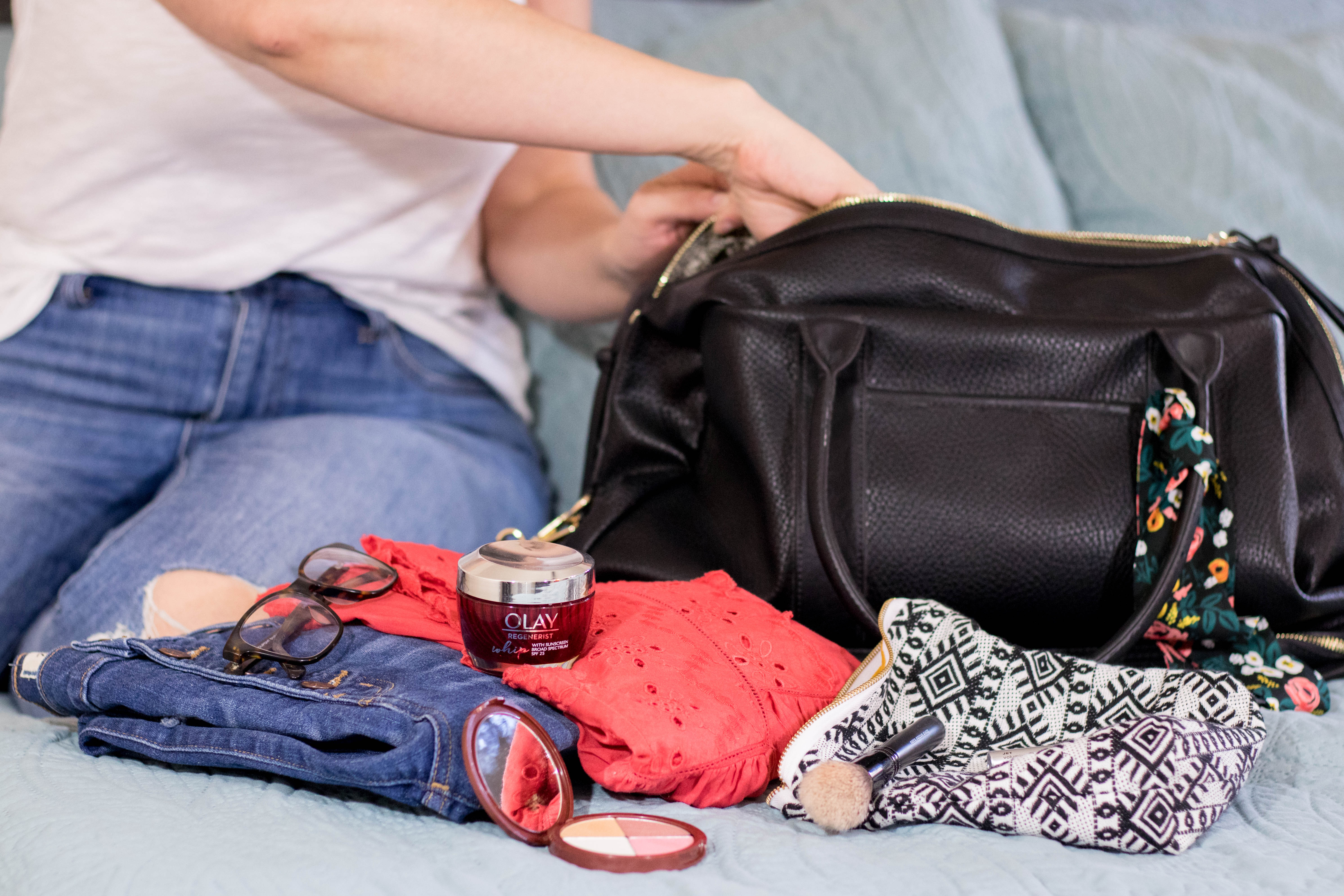 I no longer dread trying to pack my beauty bag, and am really looking forward to my upcoming trips! Be sure to stop by your local CVS to pick up Olay Regenerist Whip with SPF 25 to help minimize your beauty bag and make packing for your upcoming trips stress free!
Comments submitted may be displayed on other websites owned by the sponsoring brand.