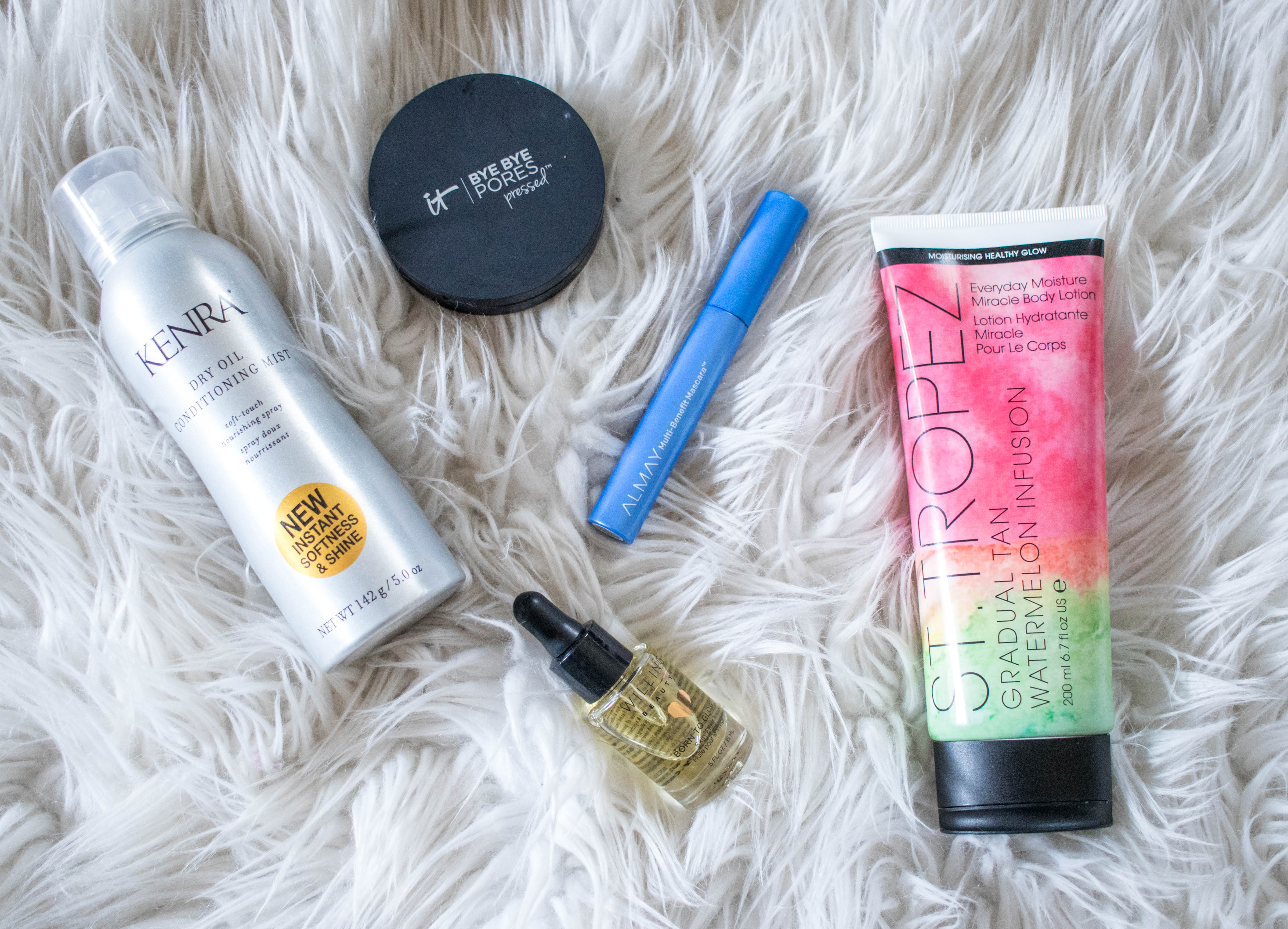 This post almost didn't make it up this month, but here we are. I thought the pregnancy exhaustion would have gone away by now, but it definitely catches up to me by the end of the day. We are also prepping for a vacation later this week, so you know how that goes! Either way, I'm glad I am getting this up for you guys before we leave. A few of the products I am sharing today I've been using for over a month now, and have been really impressed with a few. Keep reading to see which ones were hits and which ones were misses!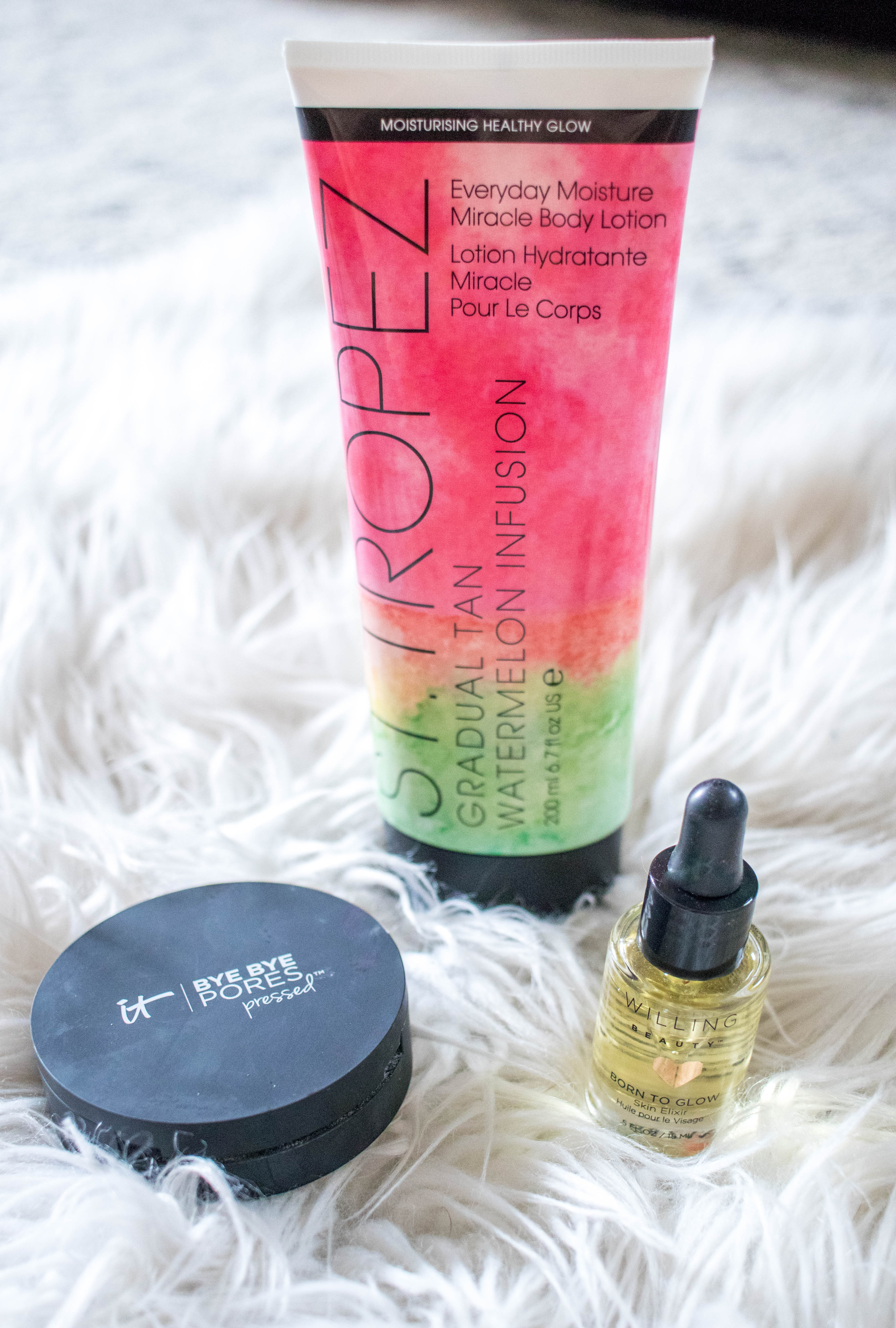 May Beauty Hits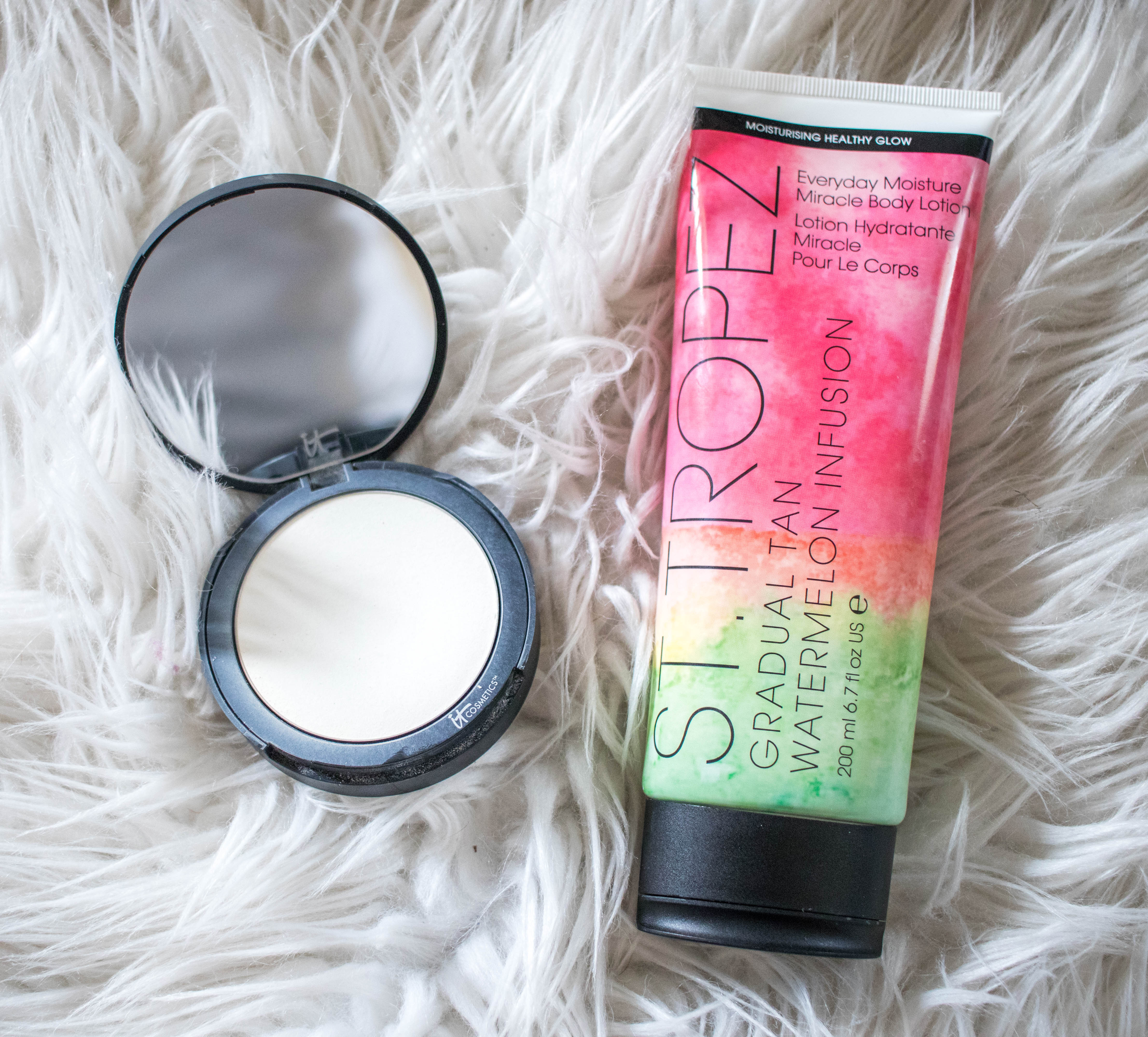 St. Tropez Gradual Tan Watermelon Infusion Lotion: I saw another blogger share about this product a few months ago, and after hearing her rave review I knew I had to try this. Historically I have never been a huge self-tanner fan. For some reason, this year I can't get enough of it! I actually love the smell of this lotion, and love that I can apply it like a lotion vs an actual self-tanner that requires a mitt or glove to apply. The tan is fairly subtle, but can be built up with multiple applications. It doesn't stain clothing, and won't rub off on your sheets either!
Another product I have been hearing amazing things about is the It Cosmetics Bye Bye Pores Pressed Finishing Powder. I finally decided to buy it when it was on sale at Ulta and I have really enjoyed it so far. Prior to using this I used a Bare Minerals powder, but now am finding myself gravitating toward this pressed powder versus a loose powder. It definitely doesn't make my pores disappear, but does seem to last all day and really helps set my makeup.
Willing Beauty Born to Glow Skin Elixir (c/o) is another favorite of mine from May. I have shared about this brand before, but it has been awhile. They recently sent me some new products to try, and I am loving this beauty oil. Beauty oils are a new love of mine, and this one feels amazing. It dries into the skin fairly quickly, and helps my skin feel super refreshed and moisturized after application.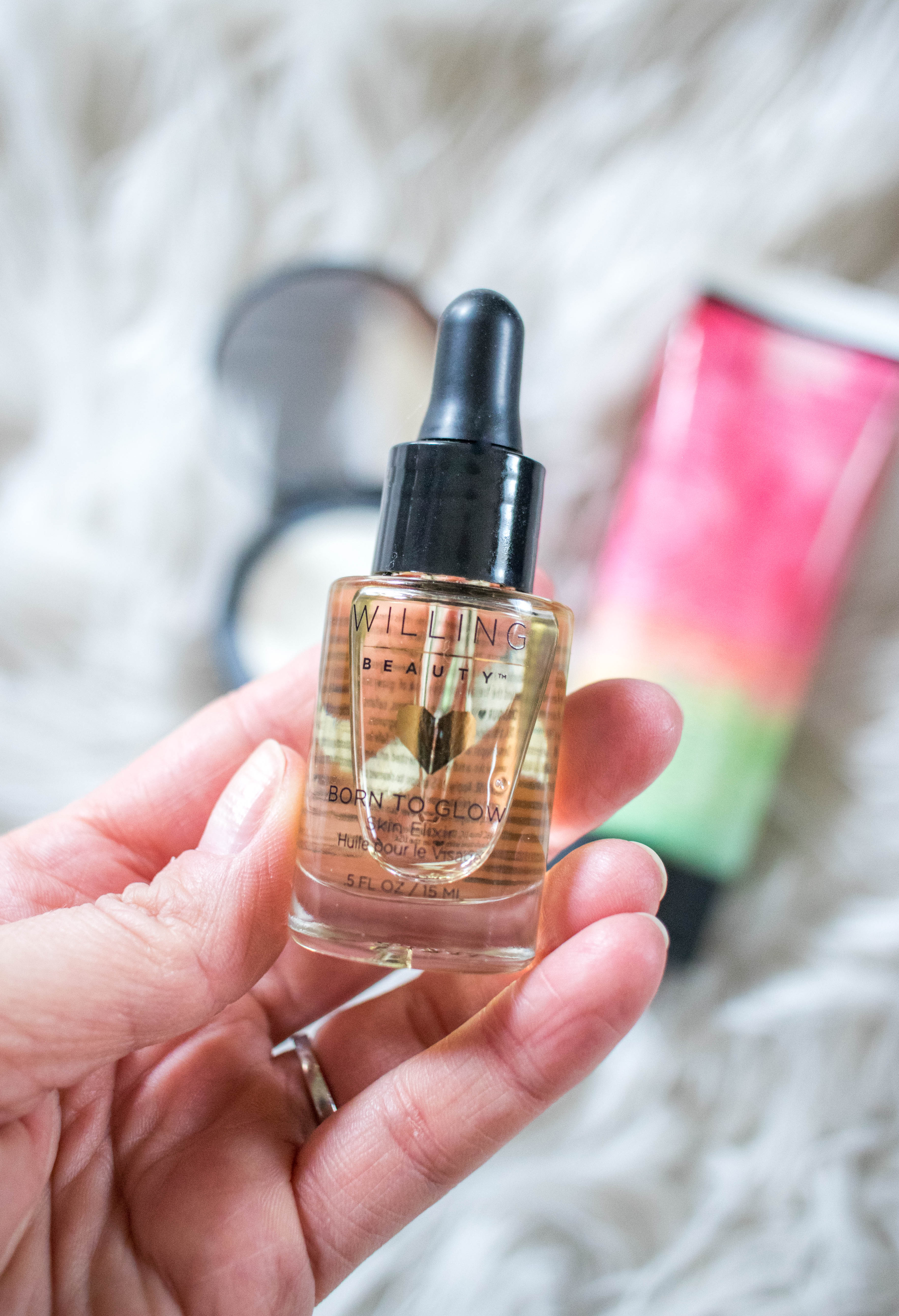 May Beauty Misses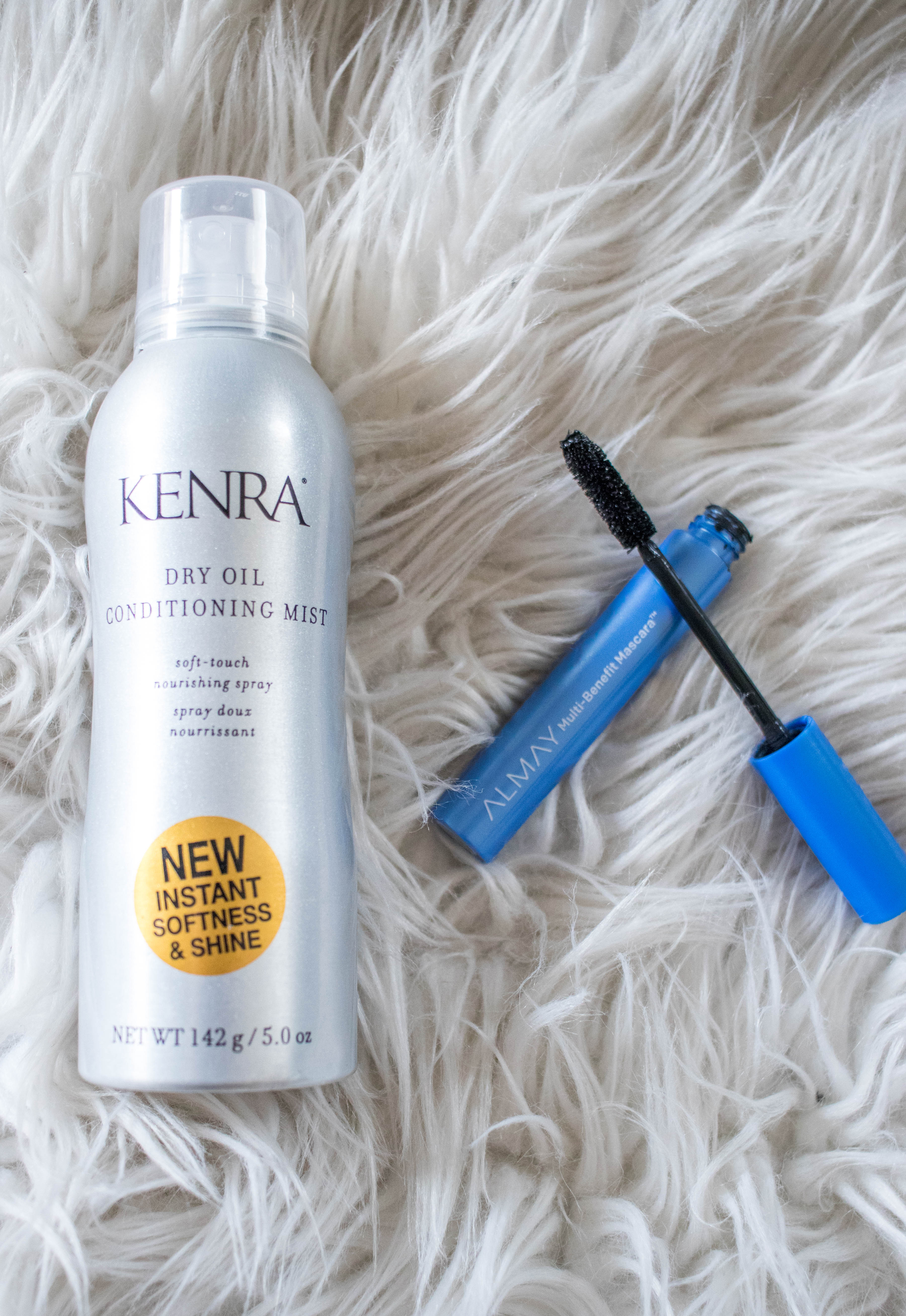 Kenra Dry Oil Conditioning Mist is a product I totally bought on a whim. Ulta was having a sale on Kenra products, and I have been looking for something to help tame flyaways. For some reason this pregnancy I am getting a ton of new growth around my face, and my hair is always sticking up! I gave this mist a shot, and honestly don't feel like it really does much of anything. It does smell great, but that's unfortunately about it.
Almay Multi-Benefit Mascara (c/o) initially seemed like a hit for me. I even shared on my stories a few weeks ago that I was enjoying it. After about a week of use, I realized I was on the fence. I really don't feel like my lashes look very full with this product, and I definitely don't notice much length. Even with a primer, I am not that impressed. It also feels like it's dried out fairly quickly, so sadly I won't be repurchasing this one. Nothing stands a chance to my Covergirl find so far!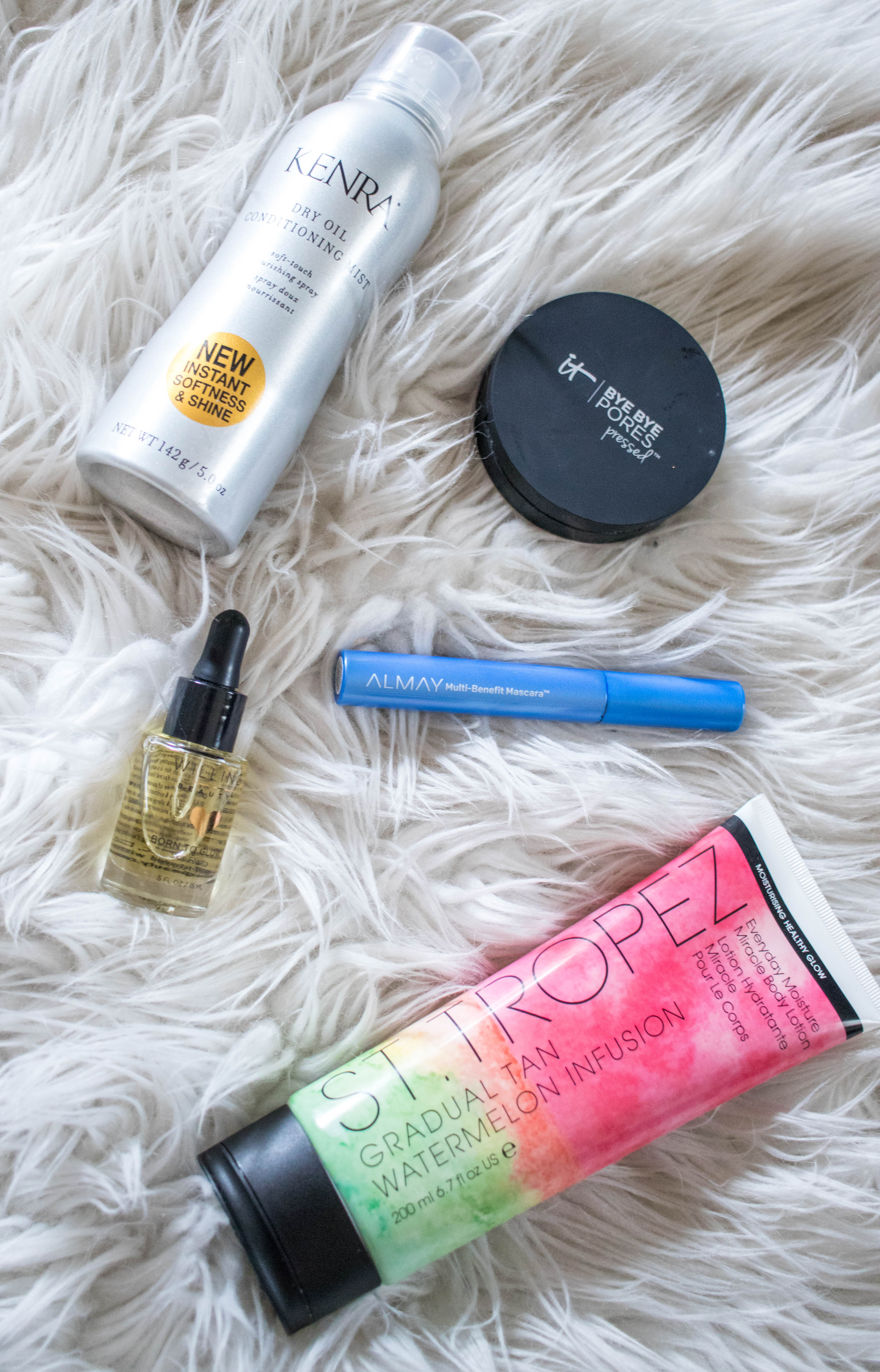 Shop the Post: