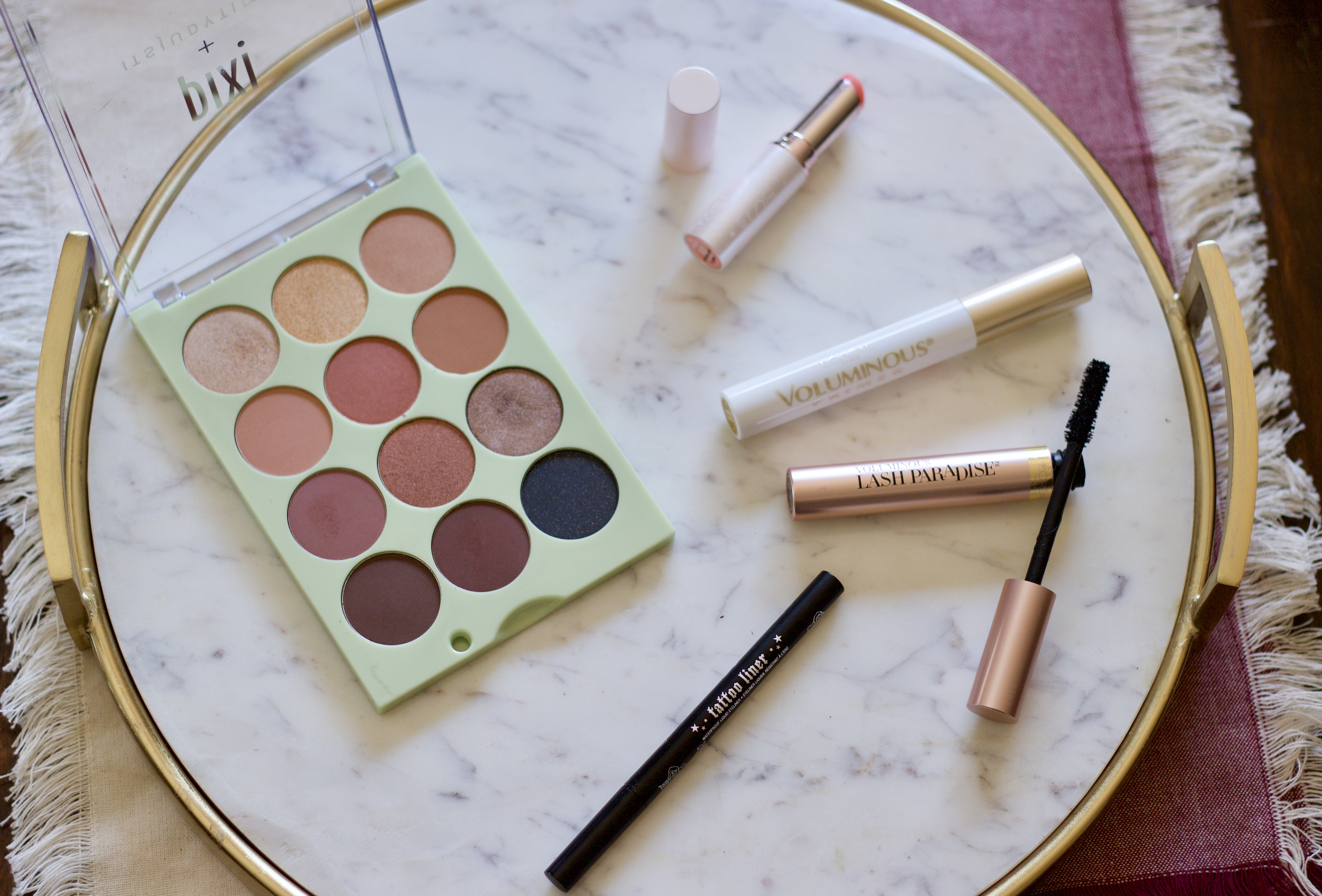 Fall is in full swing, which usually prompts me to want to switch up my makeup routine. I don't typically go all out and wear a dark lip color or try a bold smoky eye, but I do like to incorporate some warmer colors into my routine. Also, I typically have a hard time spending a lot of money on makeup products. I tend to get sick of using the same thing over and over, especially eyeshadows and lip products. Today I wanted to share some affordable makeup favorites for fall that are all under $25!
If you follow a lot of bloggers, you may remember a few months ago when Voluminous Lash Paradise mascara was released. Everyone went crazy over it, so of course I had to give it a try. Prior to this, I had become completely obsessed with It Cosmetics Superhero mascara, but wasn't a fan of it's price tag. Now that I have tried Lash Paradise, I'm not sure I'll ever turn back. Give it a try with the Voluminous lash primer underneath. Be sure to thank me later because your lashes will look amazing! My husband has even commented on how much longer my lashes look, which is not feedback I typically hear.
Now that your lashes are covered, I urge you to give the Kat Von D Tattoo Liner a try! It is by far the best liquid liner I have ever used, and makes perfecting a cat eye a piece of cake. Complete your eye look with shadow from this gorgeous Pixi eyeshadow palette, and your eyes are all set! Don't forget a little lip color. If you're like me and prefer a subtle tint over a bold lip, you'll love the IPKN Twinkle Lips lip tint. I am completely in love with this product. It comes in 4 shades that are all flattering on any skin tone. I personally love the coral shade, and look forward to trying the matte version next!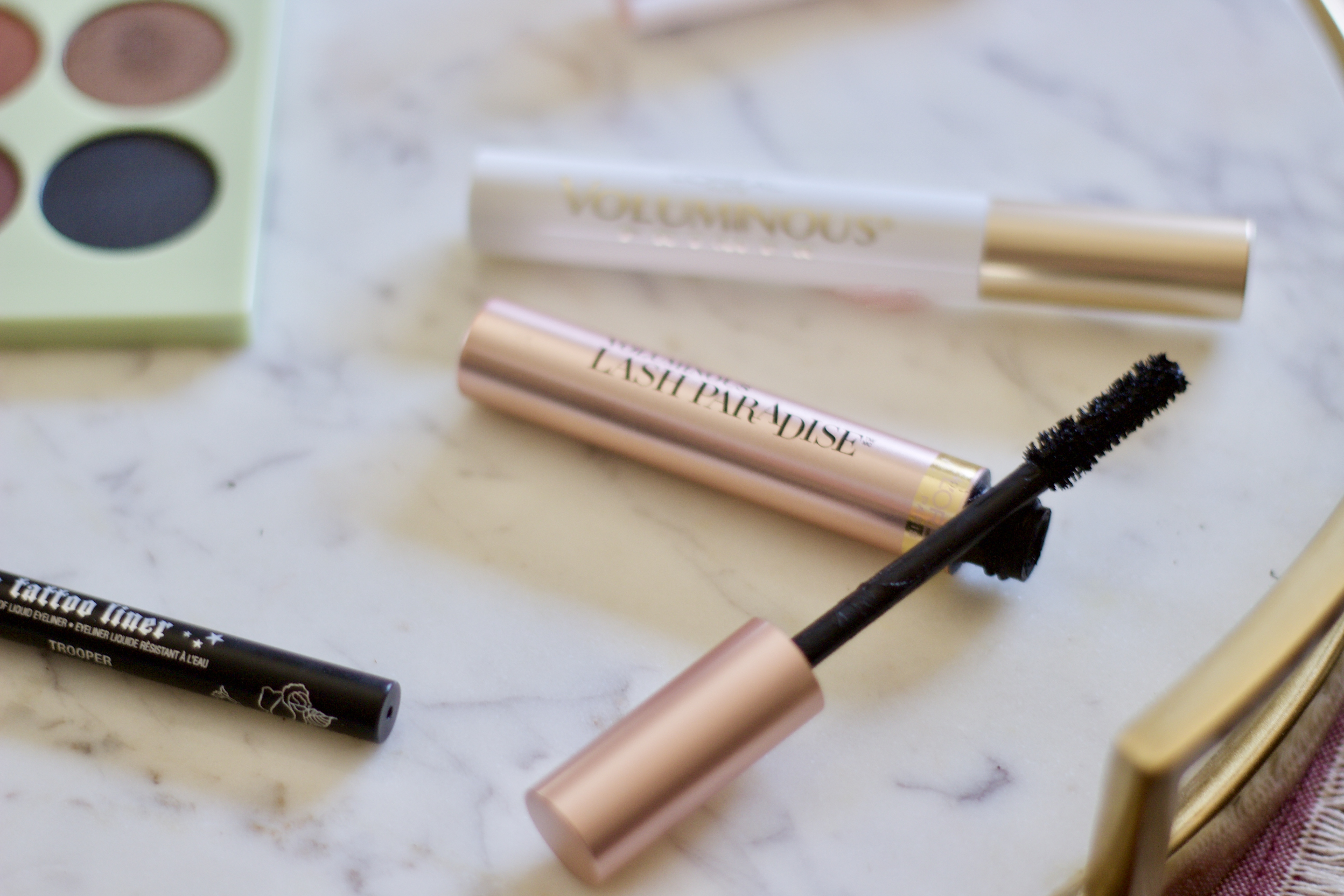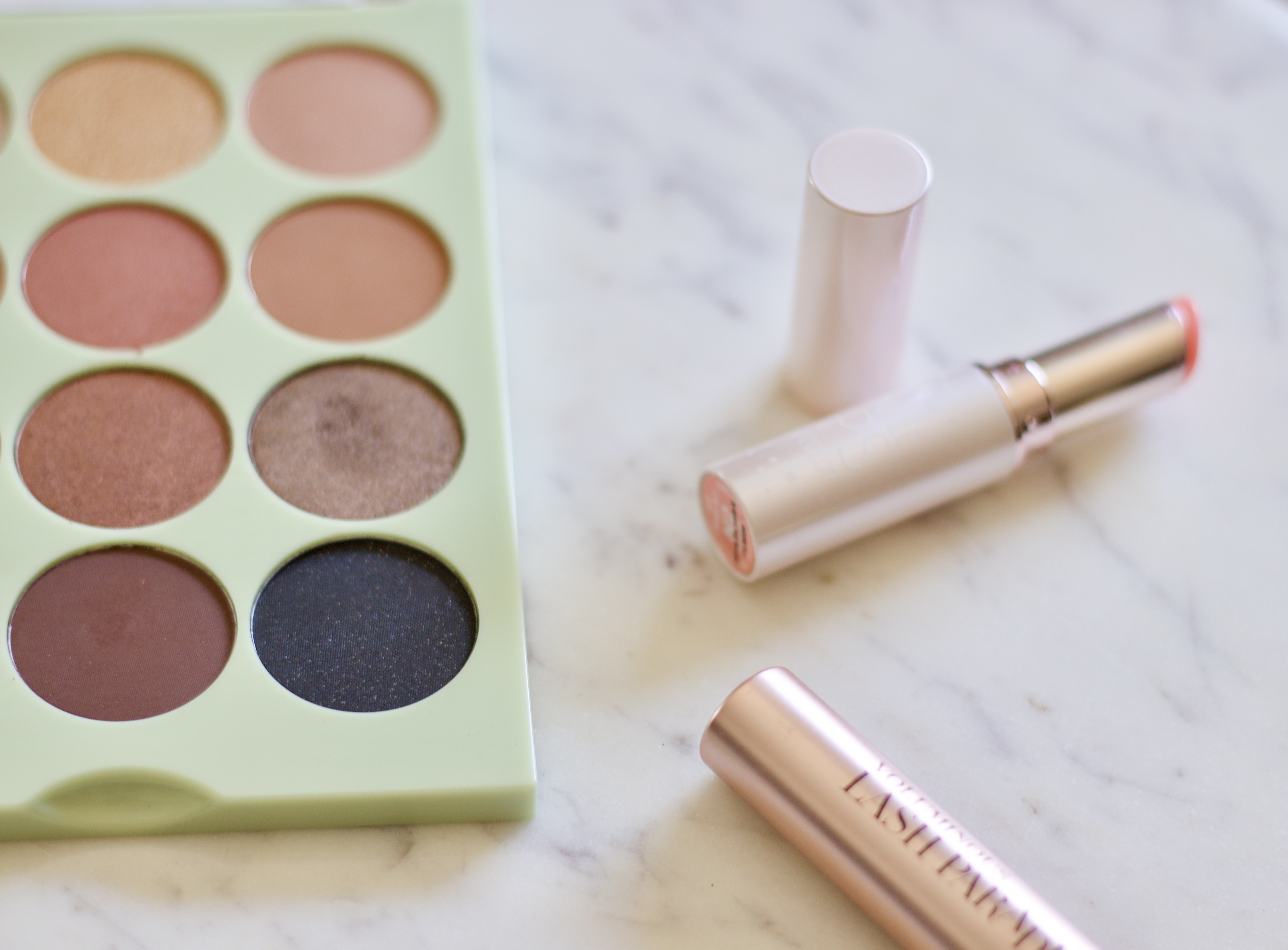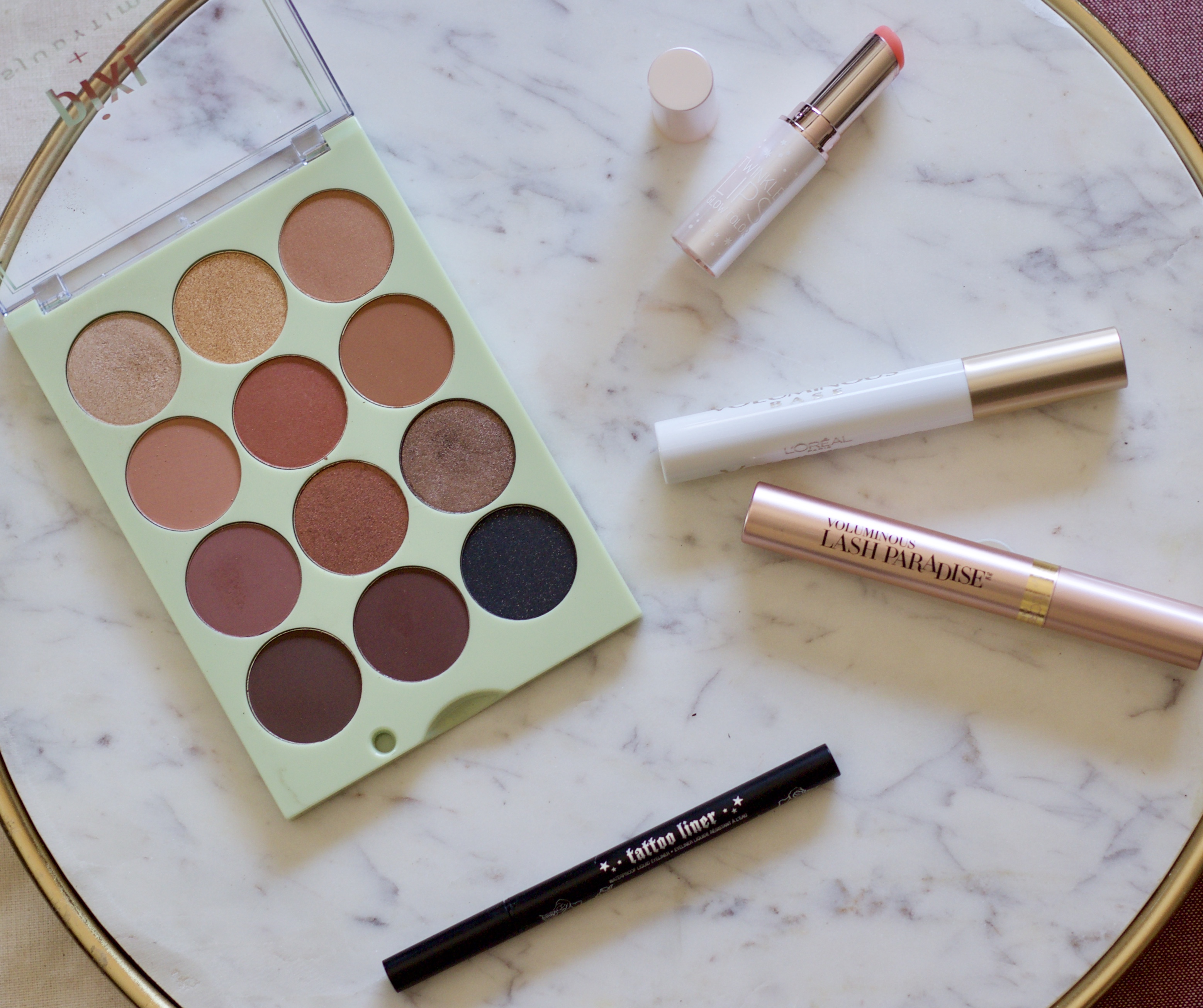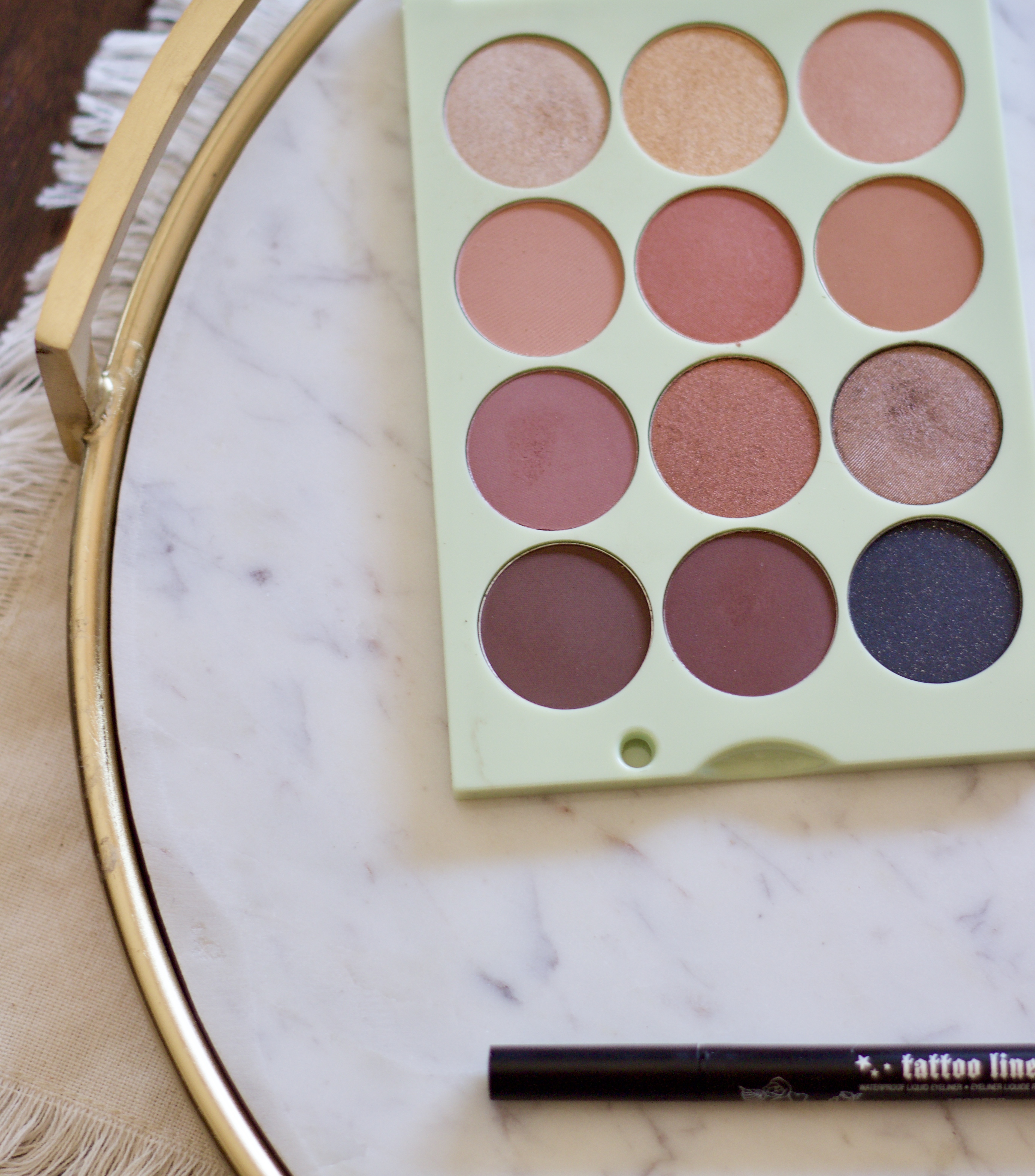 Looking for ways to update your skincare routine also? Be sure to check out my non-toxic skincare favorites and some great options from Colleen Rothschild!
Affordable Makeup Favorites for Fall // SHOP: