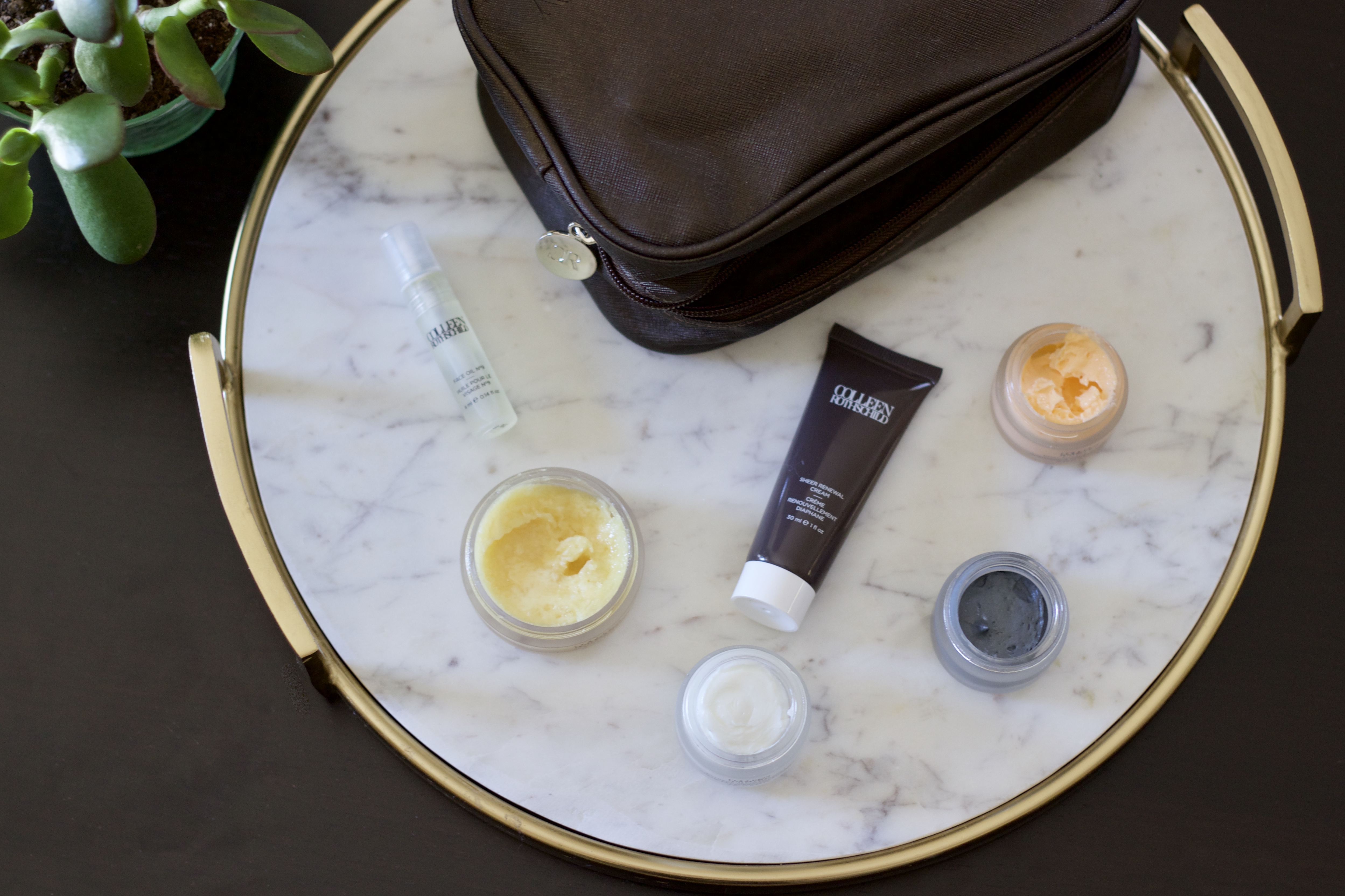 This post has been sponsored by the PRIMP Network. All opinions are my own.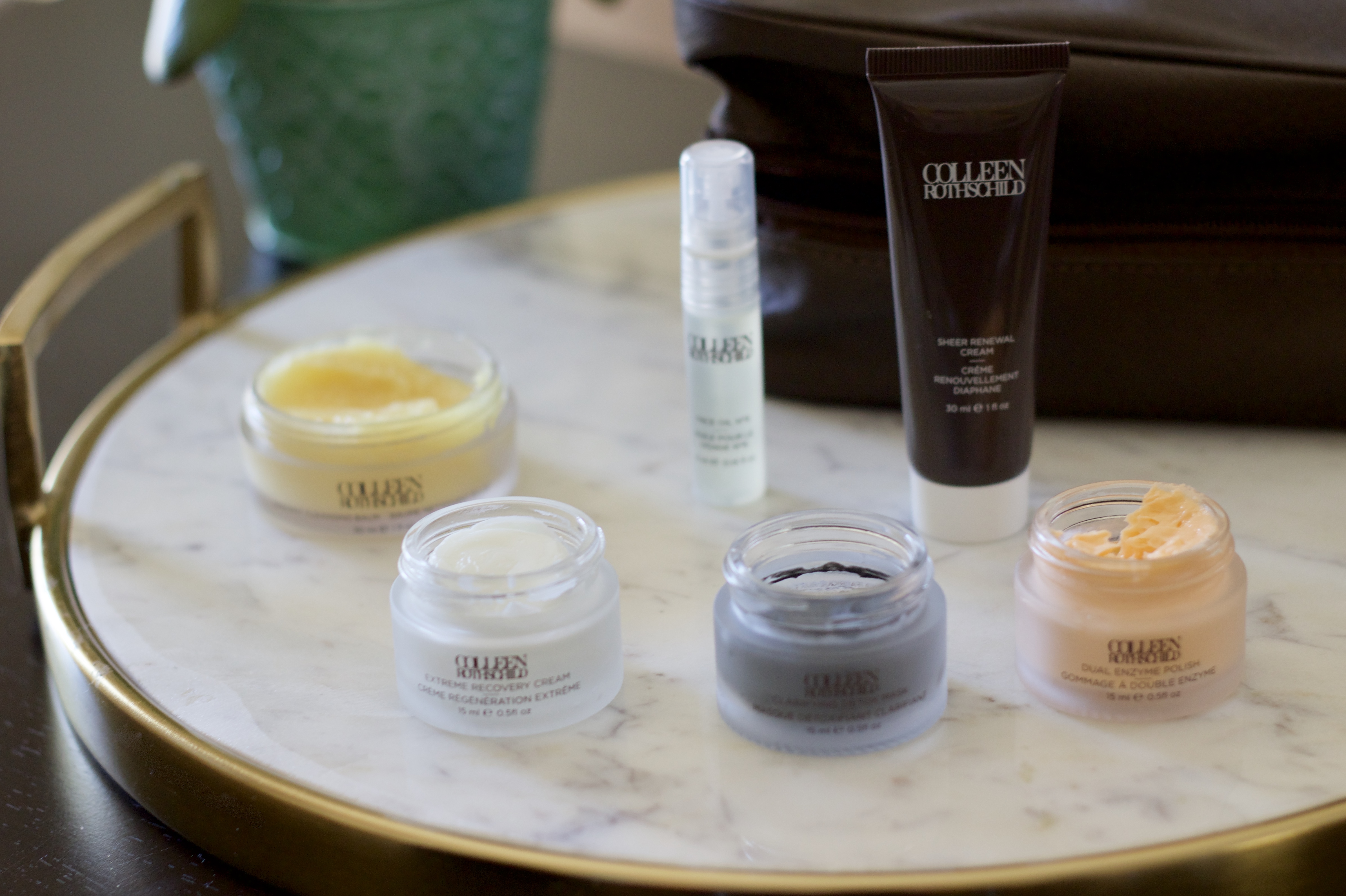 Colleen Rothschild is most likely a skincare brand that you have heard of before. I tend to follow a lot of other bloggers on social media, and I always notice some of the same brands popping up. When it comes to luxury skincare, the one that stands out for me is Colleen Rothschild. If you're anything like me, you have a hard time purchasing products without reading reviews or getting recommendations from others with similar skin concerns first. When I had the chance to give
It's hard to pick a favorite product so far. Let's just start off by saying the Discovery Collection is genius. For $95 you get 7 travel sized products, which are all of the best selling Colleen Rothschild products ($150 value). Since this brand is completely new to me, this was the first thing I knew I had to order. Everyone raves about the Cleansing Balm, but I wasn't so sure I'd want a full sized one. I have tried other cleansing balms before and my skin was not happy with me. I figured the best way to give this one a try was by using the trial size first, and ordering the full size down the line if I wind up loving it.
Charcoal masks are a favorite of mine, so I couldn't want to try the Clarifying Detox Mask. I have struggled with acne and breakouts for years, and charcoal masks always seem to help with inflammation and redness. Let me tell you, this mask does just that! My skin feels so much brighter and balanced, even after just one use. It is amazing when used in conjunction with the Dual Enzyme Polish. You can actually purchase these two products together as part of the Bi-Weekly Routine for $92, which is $10 less than if you were to purchase them separately.
The Complete Eye Cream is hands down my favorite product so far. I've had a hard time finding an eye cream that isn't greasy or super thick. This one smells incredible and is the perfect non-greasy texture. Coming in a close second is the Sheer Renewal Cream. It is the perfect lightweight daily moisturizer, and doubles as a pretty amazing primer before putting on foundation in the morning!
Have you tried Colleen Rothschild skincare? What is your favorite product?
Shop the Products:
Complete Eye Cream ($65) | Discovery Collection ($95) | Clarifying Detox Mask ($48) | Dual Enzyme Polish ($55) 
Bi-Weekly Routine ($92) | Sheer Renewal Cream ($55) | Cleansing Balm ($65)
 For being such an amazing reader, you can get 20% off your entire purchase using the code CRSKIN20. Also, if you plan to make a purchase before 09/24 (that's this Sunday!), you can use the code SAVE50 to get $50 off your $150+ purchase. There is always free shipping with orders over $49.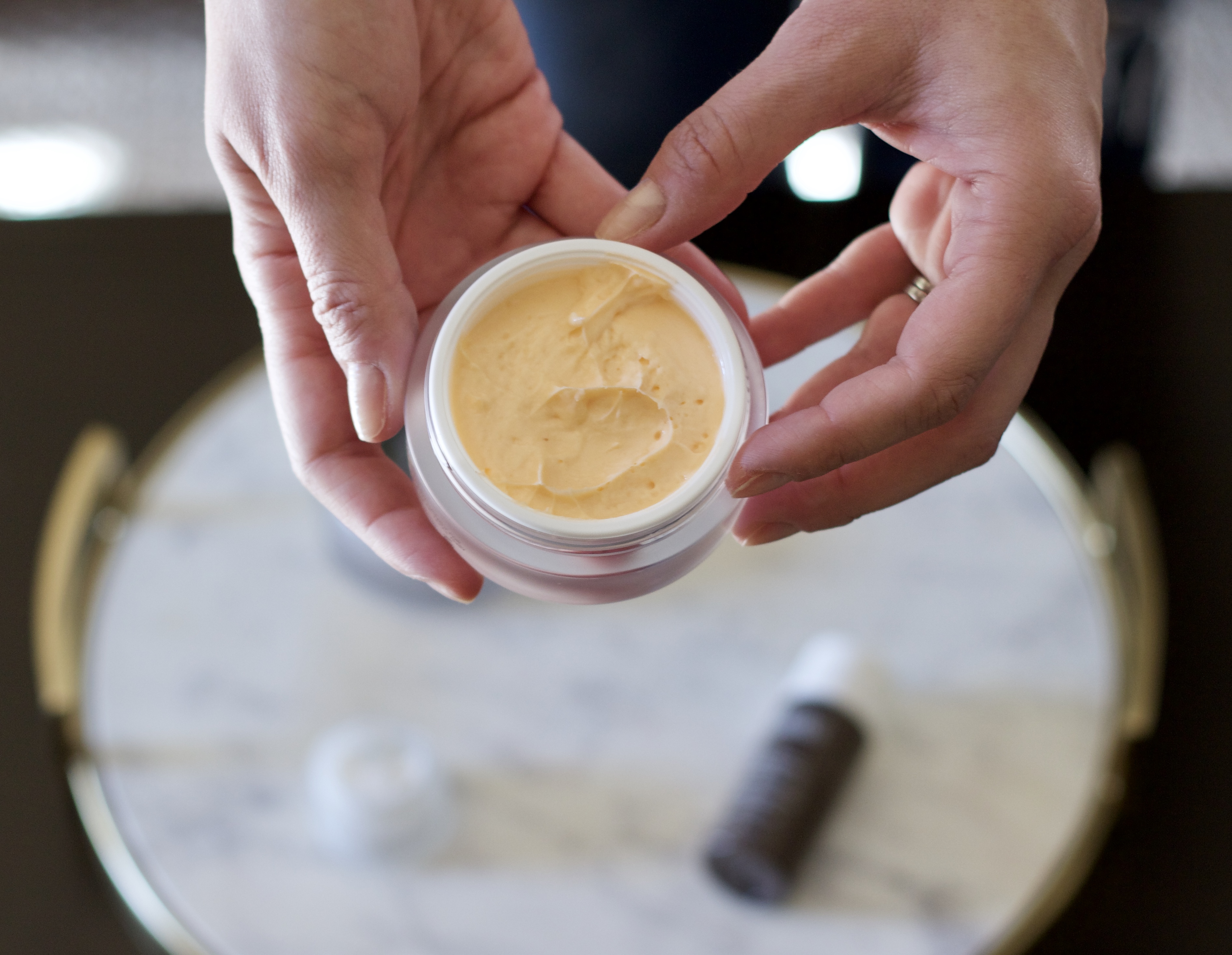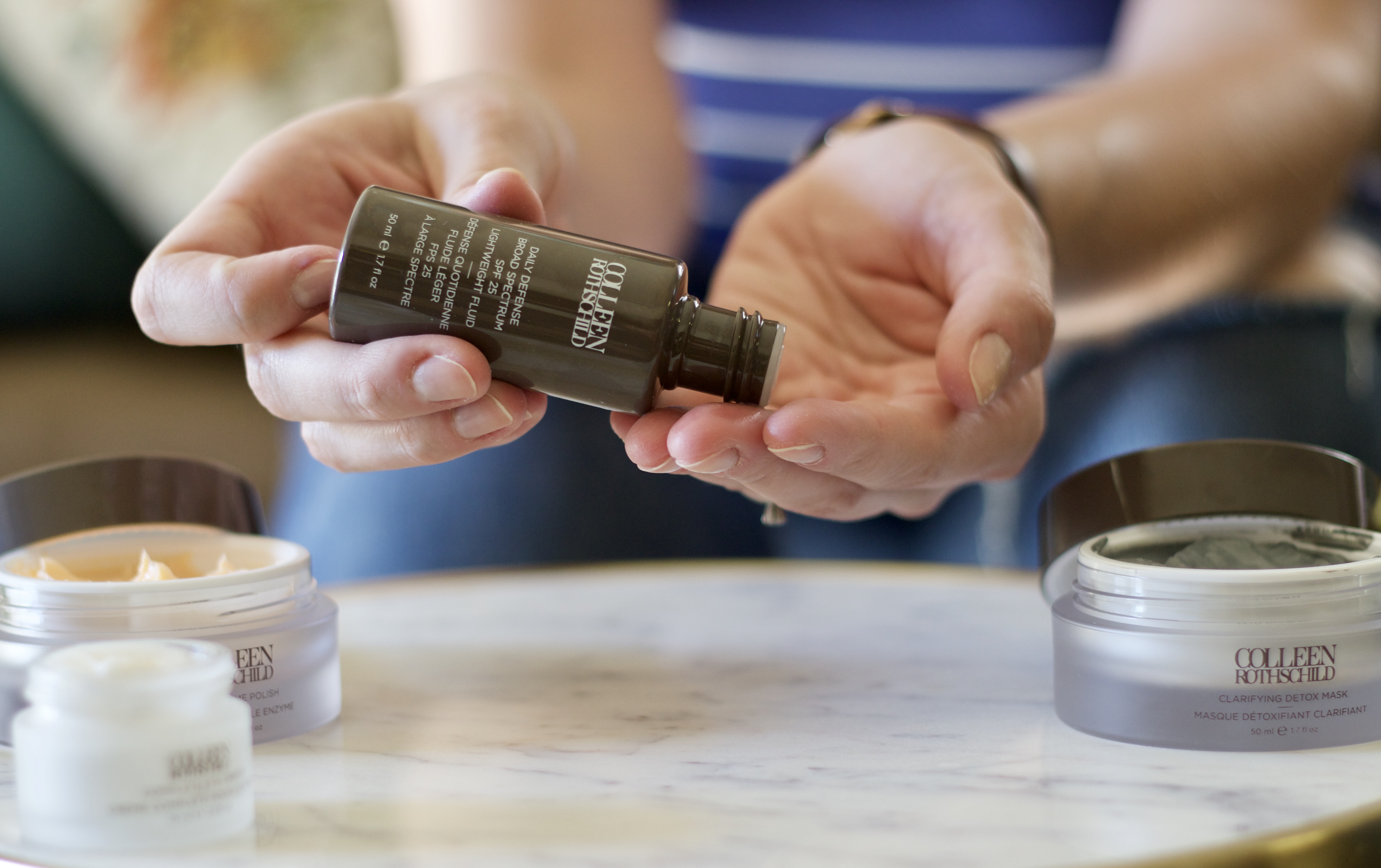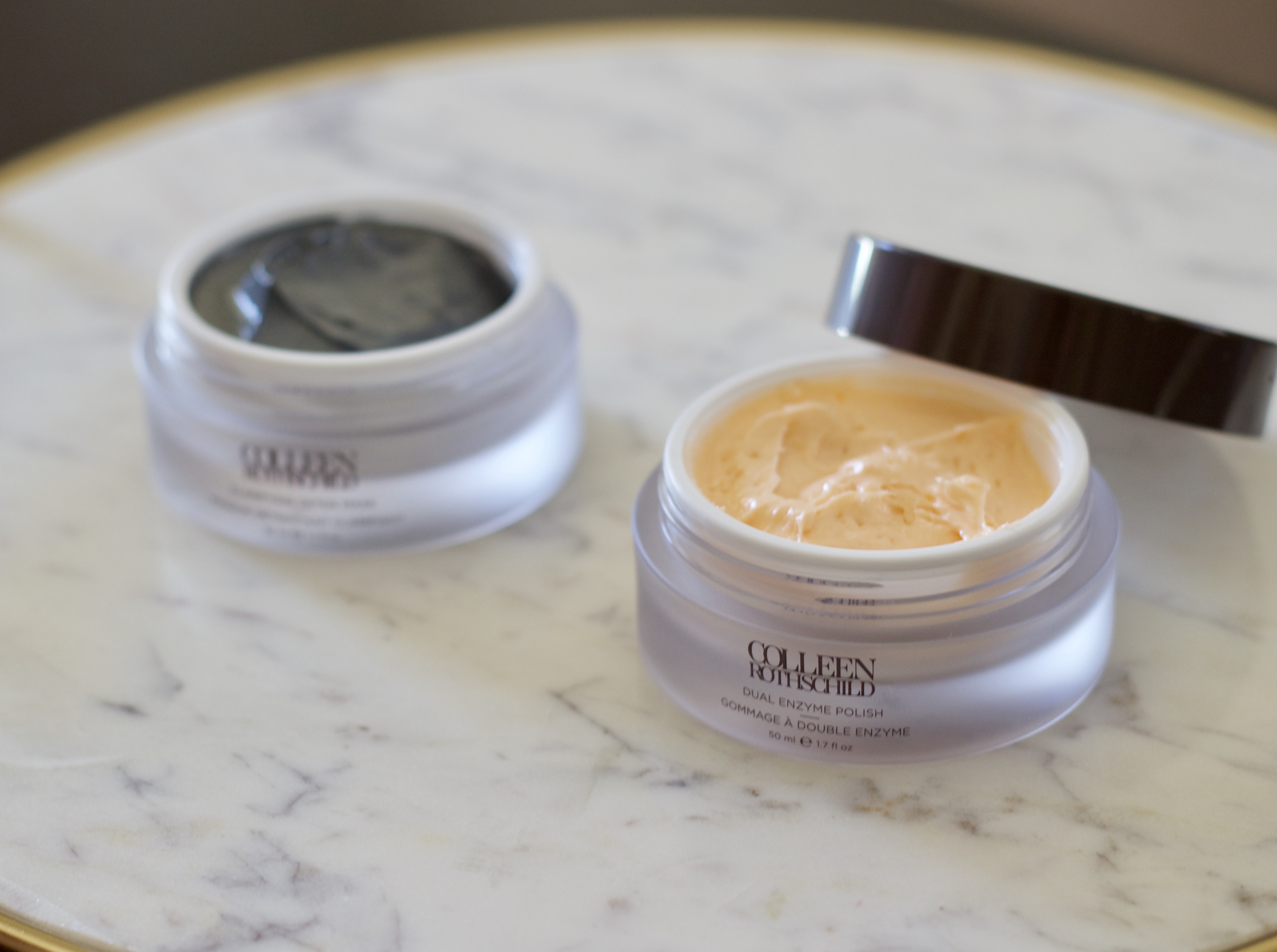 Be sure to check out what some of my fellow PRIMP bloggers love about Colleen Rothschild in the following posts:
Beauty Discovery Collection: the Best in Luxury Skincare by Hey April