You guys… it has been a week! One of those weeks where it feels like there isn't enough time in the day and you're so exhausted by 7pm. I think coming back from vacation and straight into another short week really did a number on me. I am definitely welcoming this weekend with open arms. Speaking of the weekend, I have a feeling I may be repeating this outfit. I was never a fan of white jeans, but I think I have officially found the perfect pair! After a long search, I found this pair that are flatting on every body type. They come in petite, regular, and tall, and are under $70. They feel lightweight, but are thick enough to not feel like they are see-through at all. You need these in your life!
If you follow me on Instagram (which you should, if you aren't!), you may recognize these jeans. I legit spilled a huge blob of my foundation on them a few weeks ago before I ever had the chance to wear them. After trying some failed remedies and getting helpful advice from others, I somehow managed to completely remove the stain! It took me about 4 days, but now I feel like I can do just about anything haha! I also feel like I can wear white a lot more often because I'm not worried about ruining the fabric.
On another note, be sure to come join Megan from The Fashionista Momma and I at the end of the post for The Weekly Style Edit link up. We would also absolutely love for you to join our new Facebook group and come chat about fashion with us. You can also hop over to our Pinterest page for more style inspiration!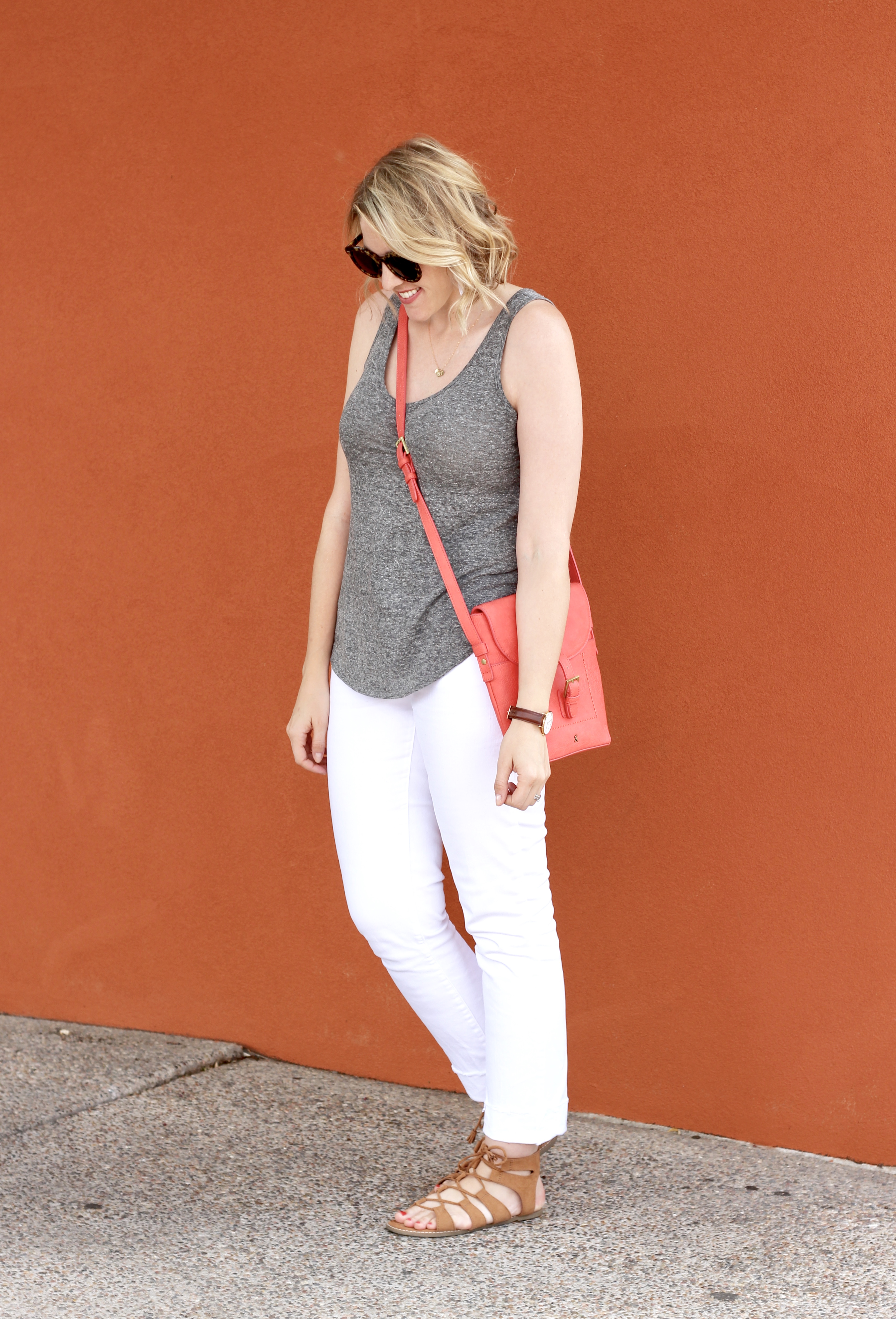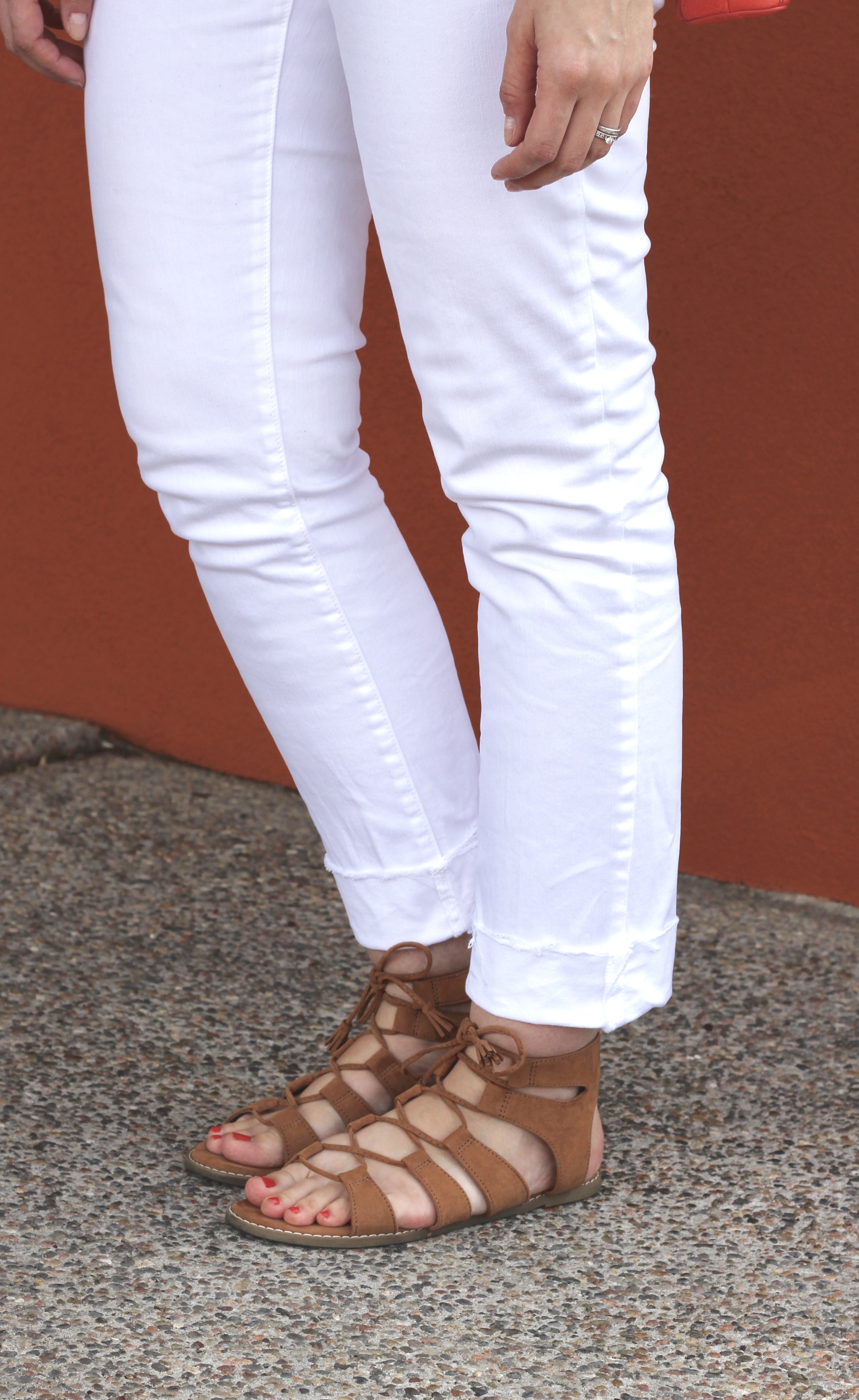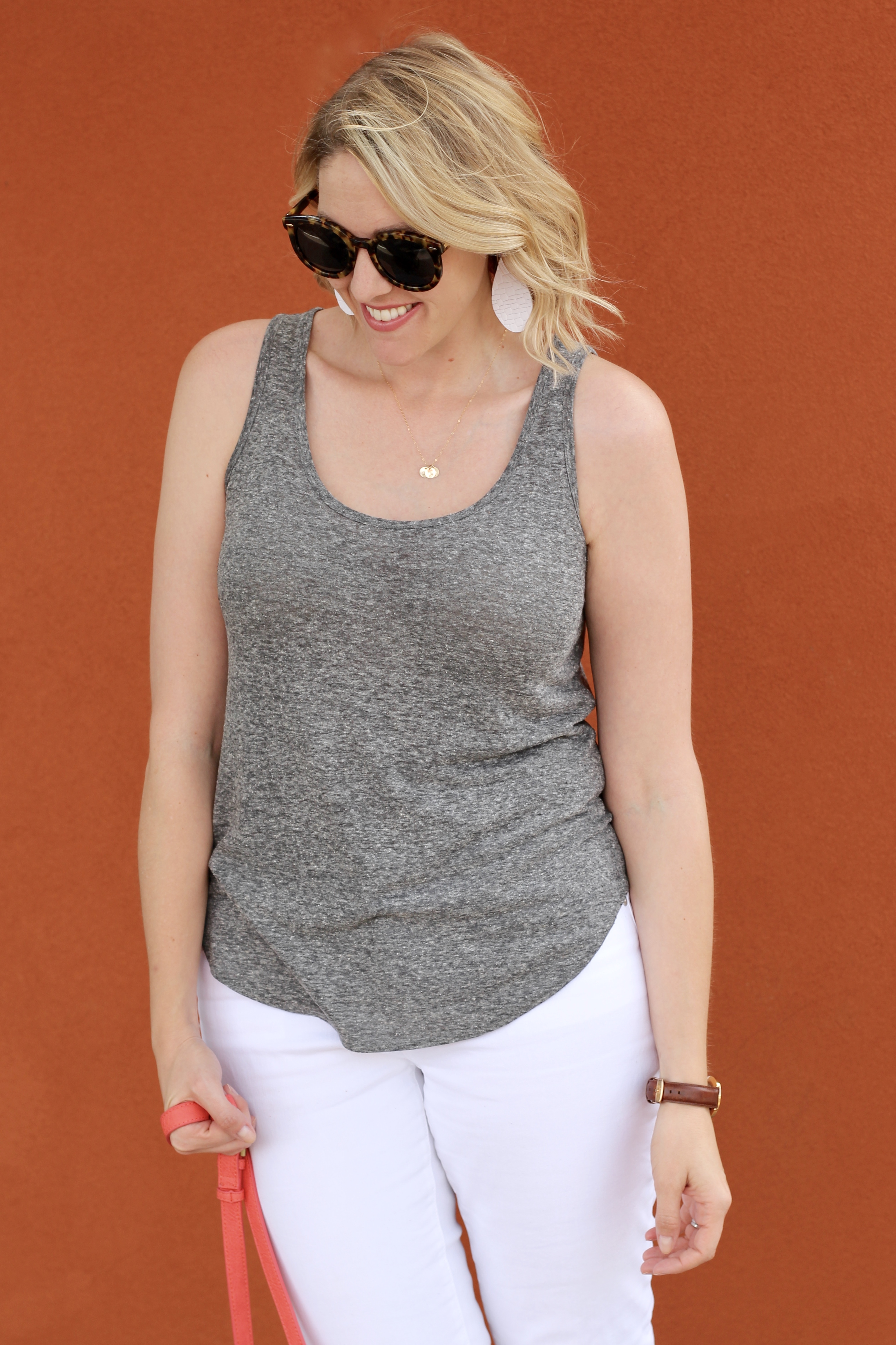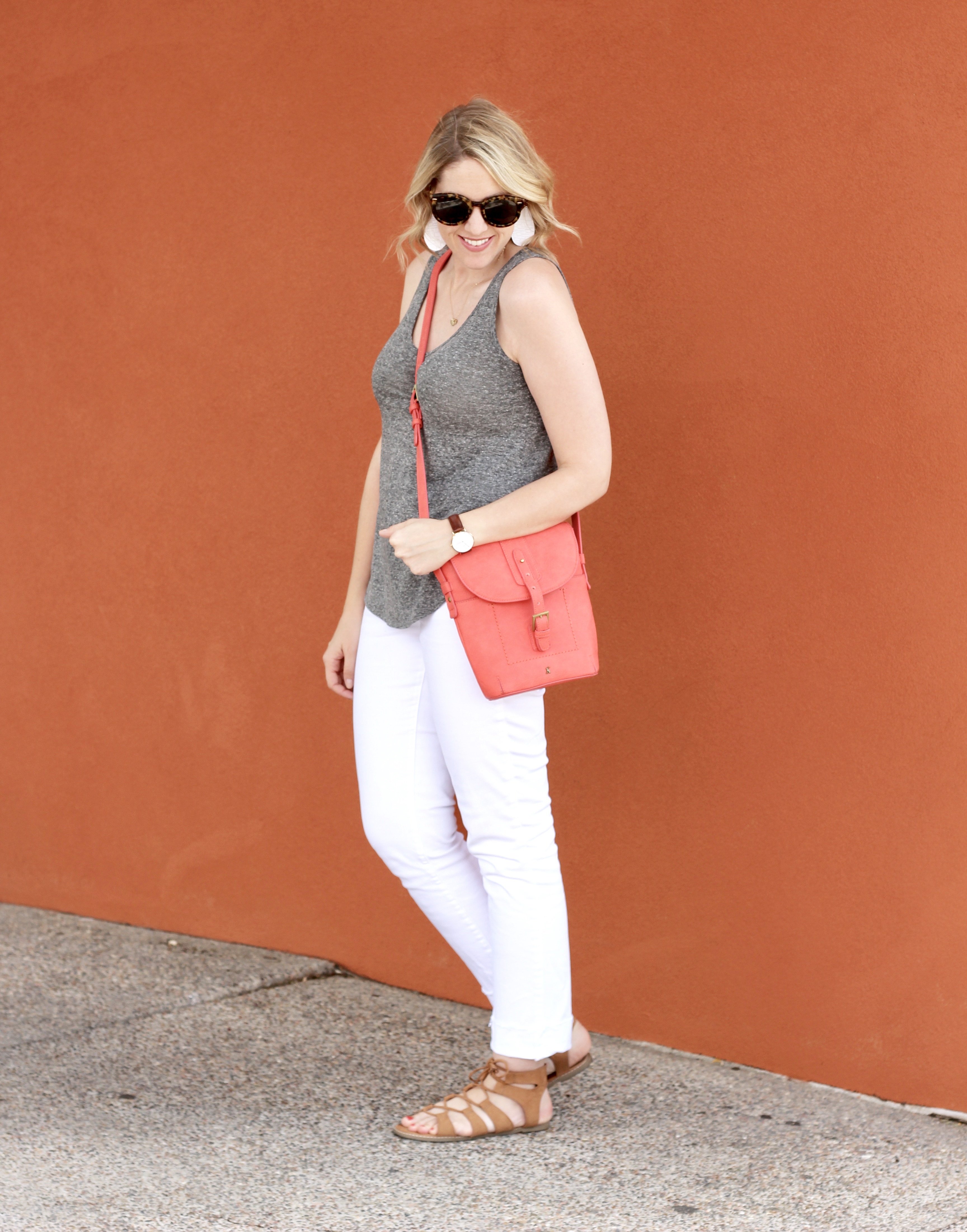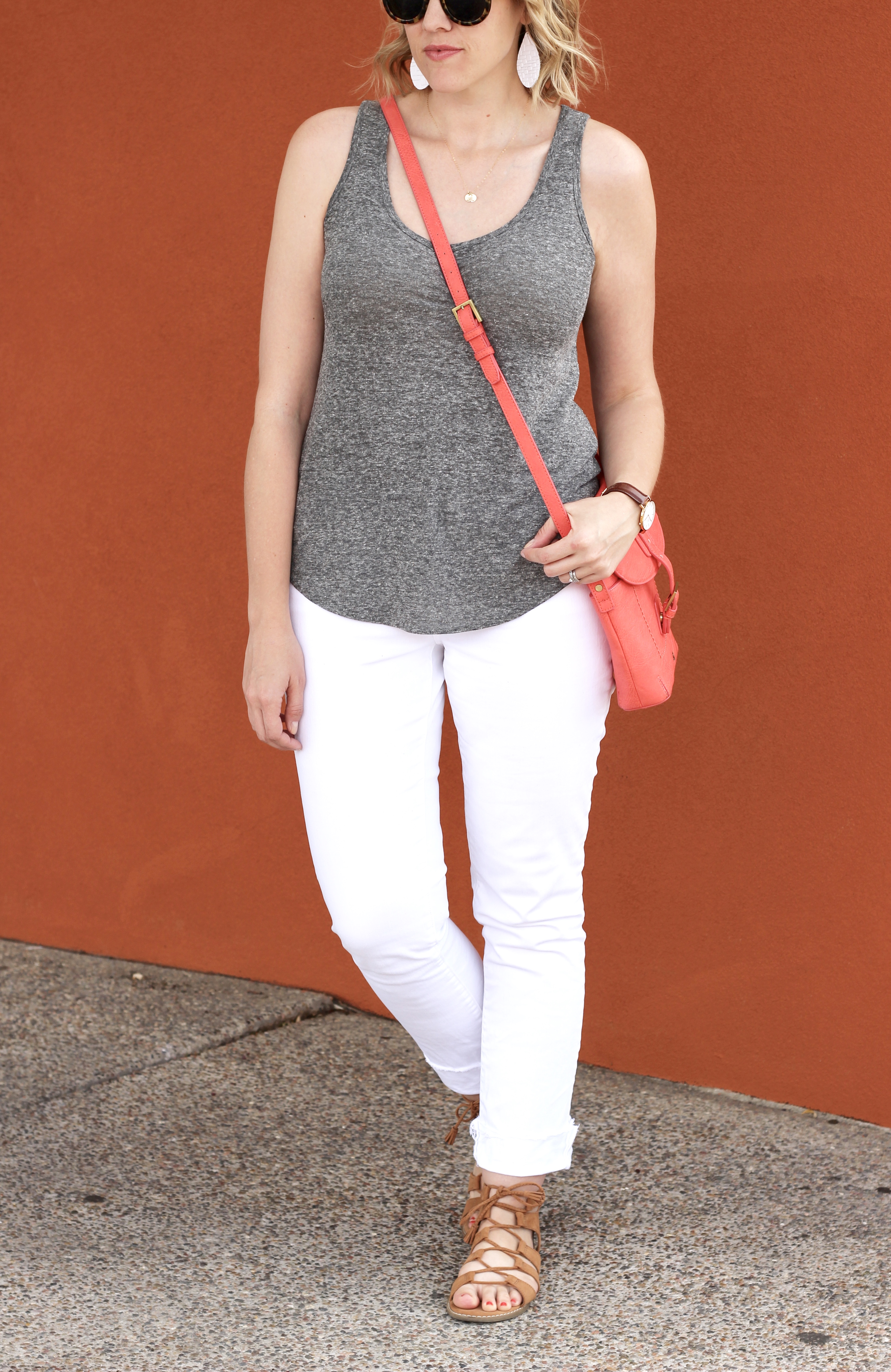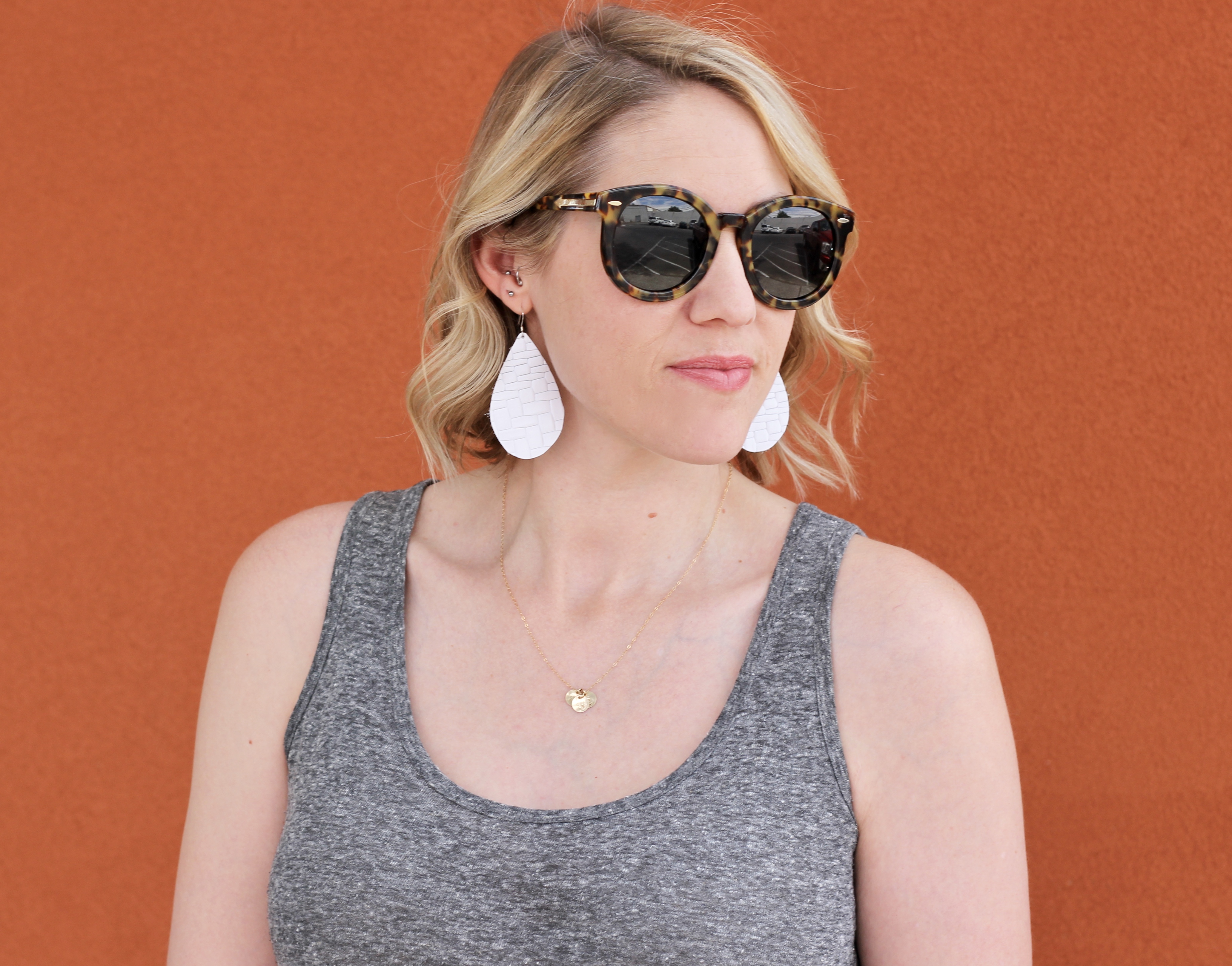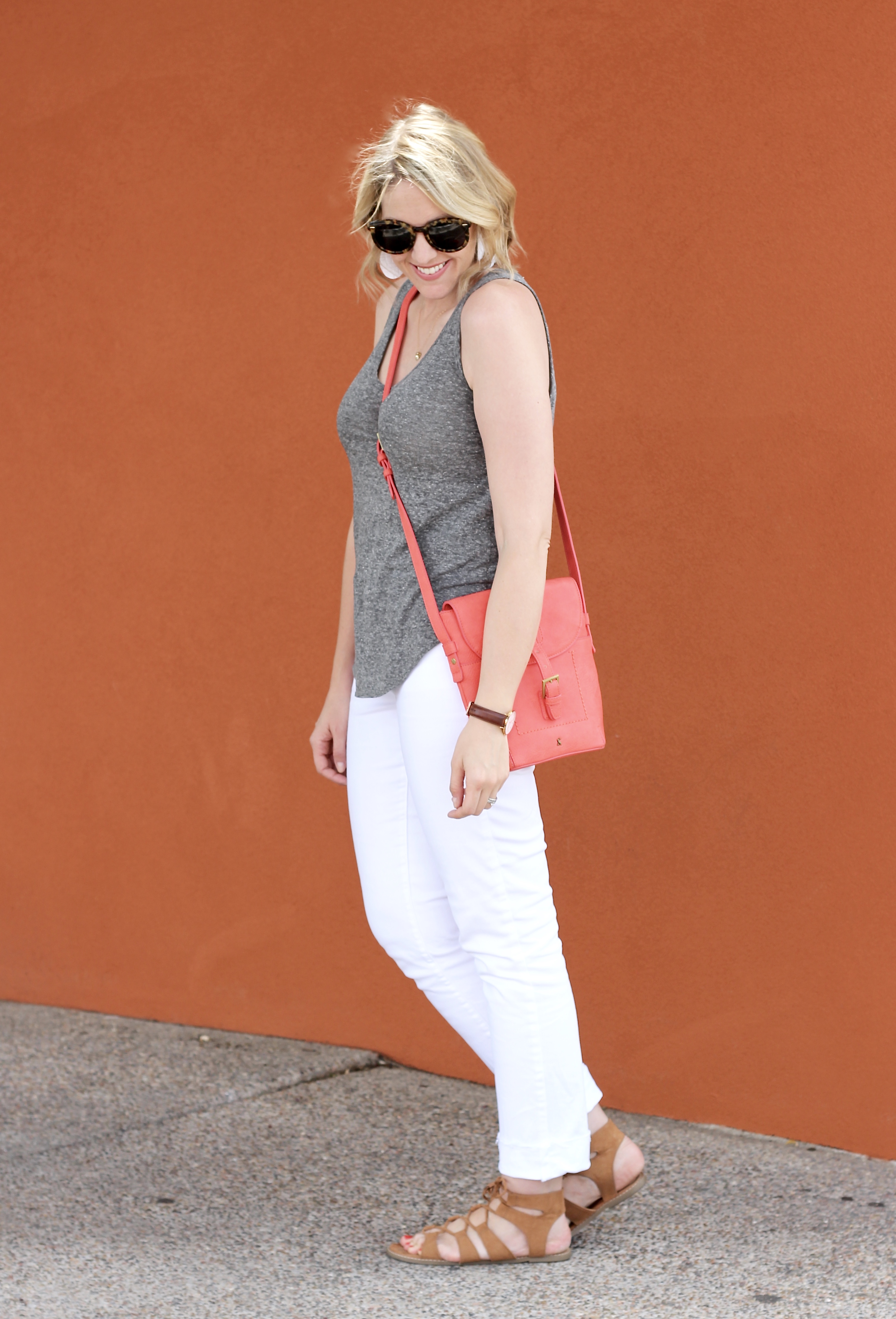 Wearing:
White Jeans (Under $70!)
Joules Crossbody Bag c/o Amara
Leather Earrings c/o Country 2 Coastal

<!– end InLinkz script —>