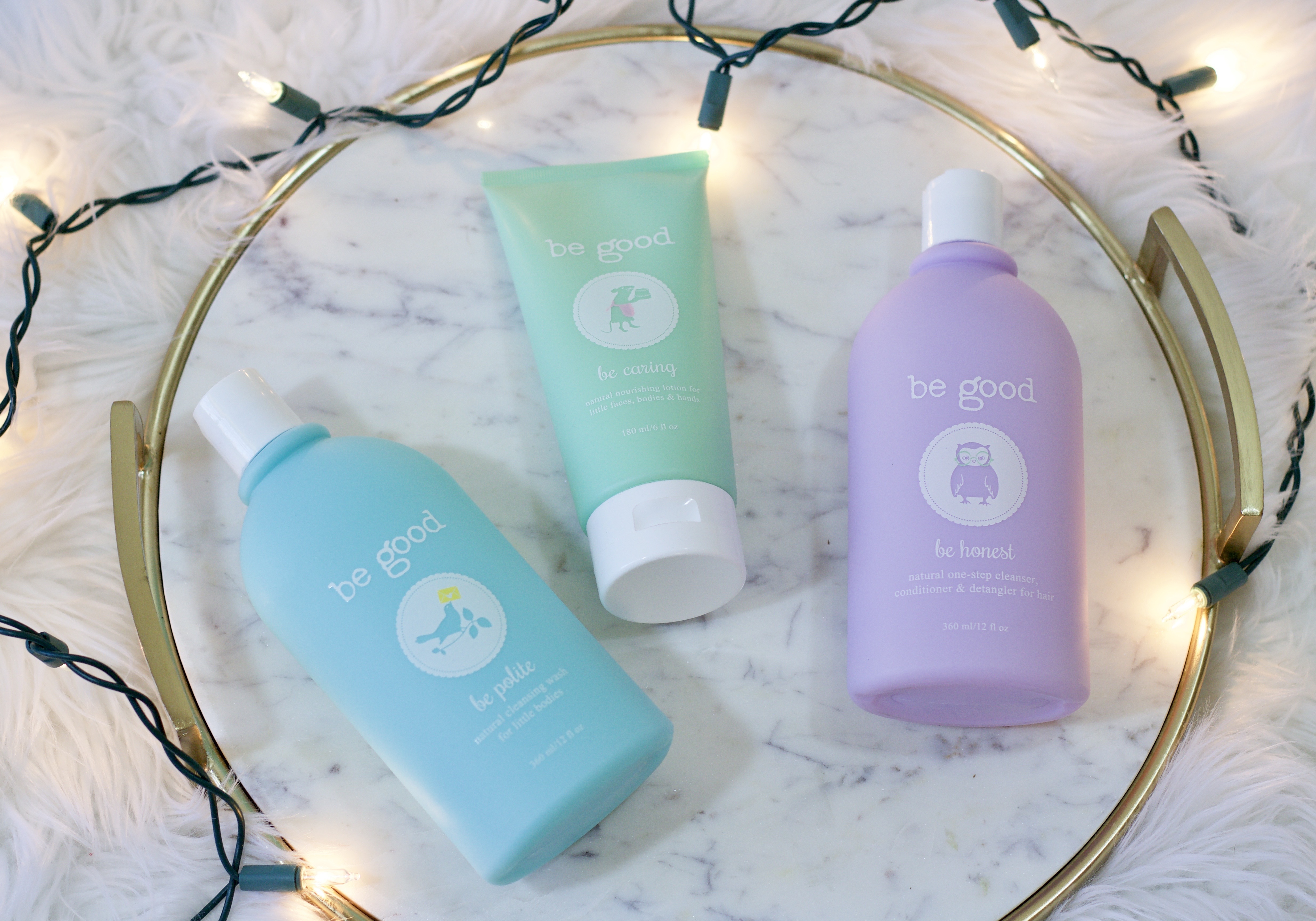 This post was sponsored by Be Good. All thoughts and opinions are my own.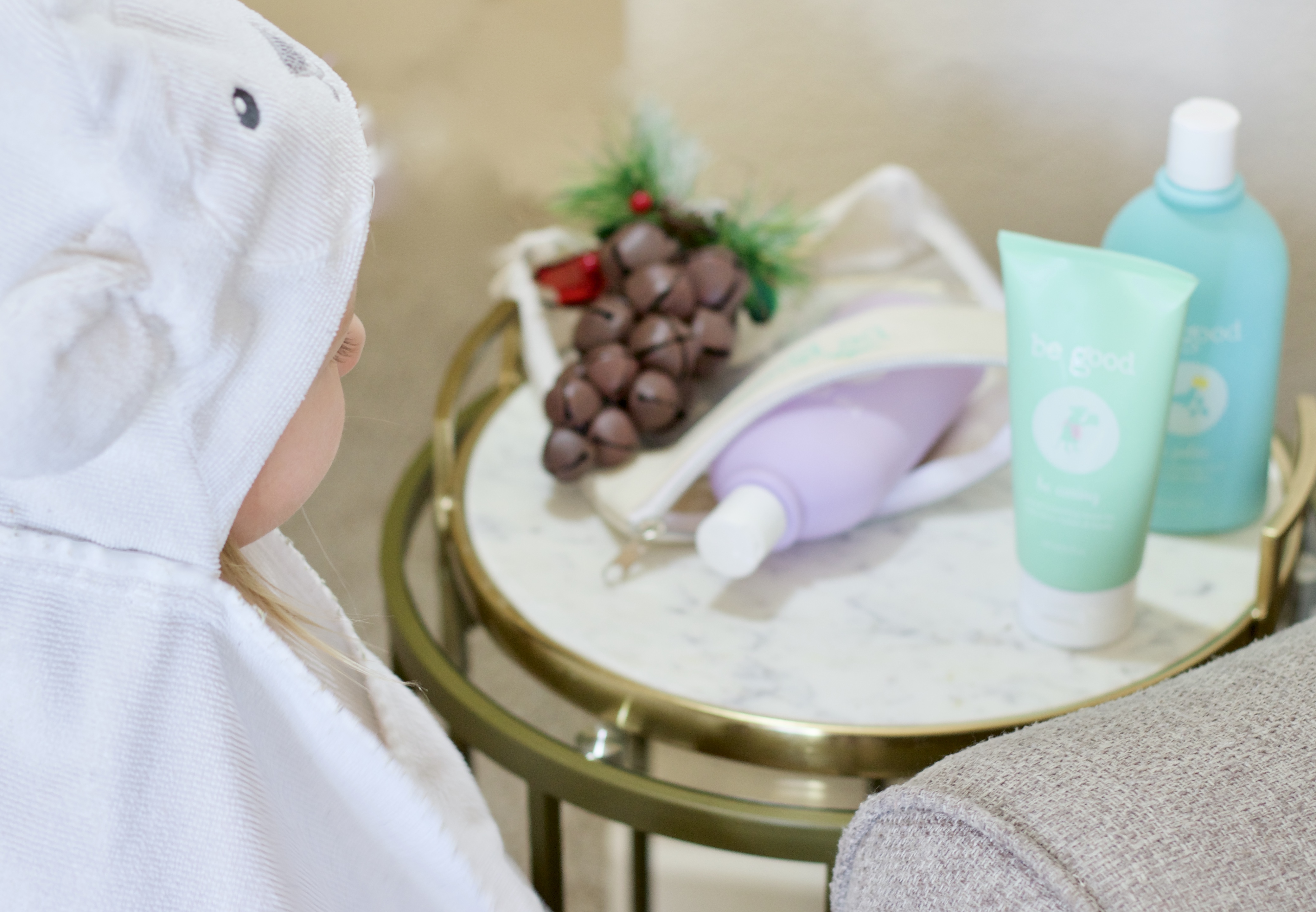 Since I found out I was pregnant, I have become a bit obsessive about the personal care products we use in our home. This is especially true for my daughter. I have always been very aware of the ingredients of the products that we use on her. It is important to me to stick to natural and non-toxic products. I was recently introduced to Be Good, a socially conscious personal care brand, and have fallen in love!
Be Good products are all naturally derived and formulated in the USA. They are safe for children of all ages, and are cruelty free. Be Good products are free of parabens, phthalates, petrochemicals, gluten, synthetic dyes, DEA, palm oil, added hormone disrupters, petrolatums, dioxanes from sulfates, phosphates, BPA, animal by – products. Another thing I love the most about Be Good is their message that every day moments can be teaching moments. This is actually a philosophy that my husband and I live by, and it brings us joy to share it with our daughter.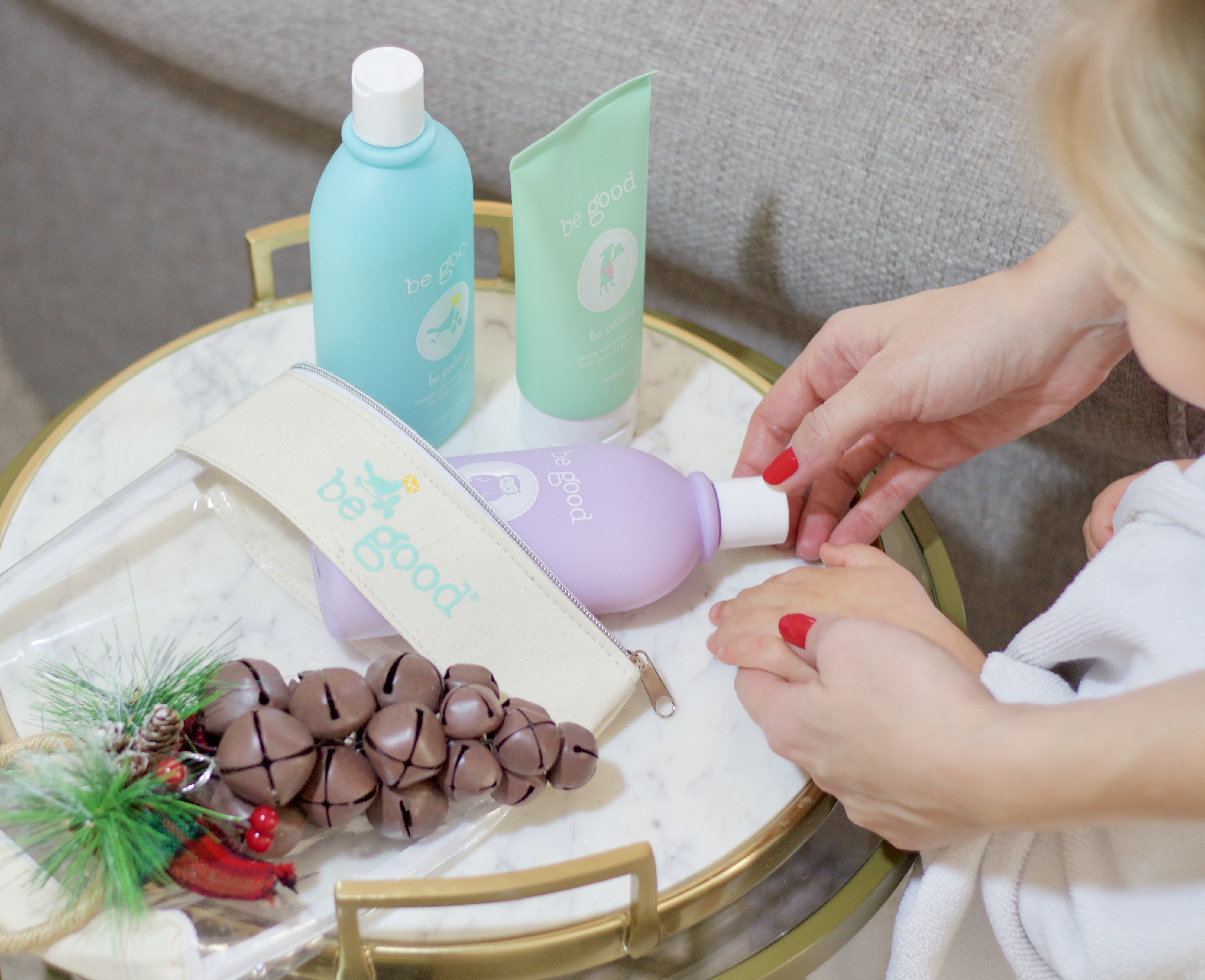 Now that the holidays are in full swing, it is imperative to share with our daughter even more ways to show compassion and caring for others. As with most parents, we don't want her growing up thinking that the holidays are all about gifts. We strive to raise a child that is kind to others and wants to make a difference in the world. Even though she is only 2 1/2,  there are so many easy ways to teach her to "be good."
Teaching My Toddler to Be Good:
1. Using polite words and gestures: This goes beyond please and thank you. Giving other compliments and sharing are just two examples of this, but the possibilities are endless.
2. Showing gratitude toward others: Demonstrating appreciation for other's words and acts of kindness is a simple, yet invaluable skill to model for your toddler. This is especially true during the holidays, when others tend to give gifts and help more.
3. Checking in to see how people are feeling: Let's face it, holidays can be overwhelming and stressful. This is true not only for adults, but for children as well. Teaching your toddler how to check in with themselves, as well as others, can be a helpful skill.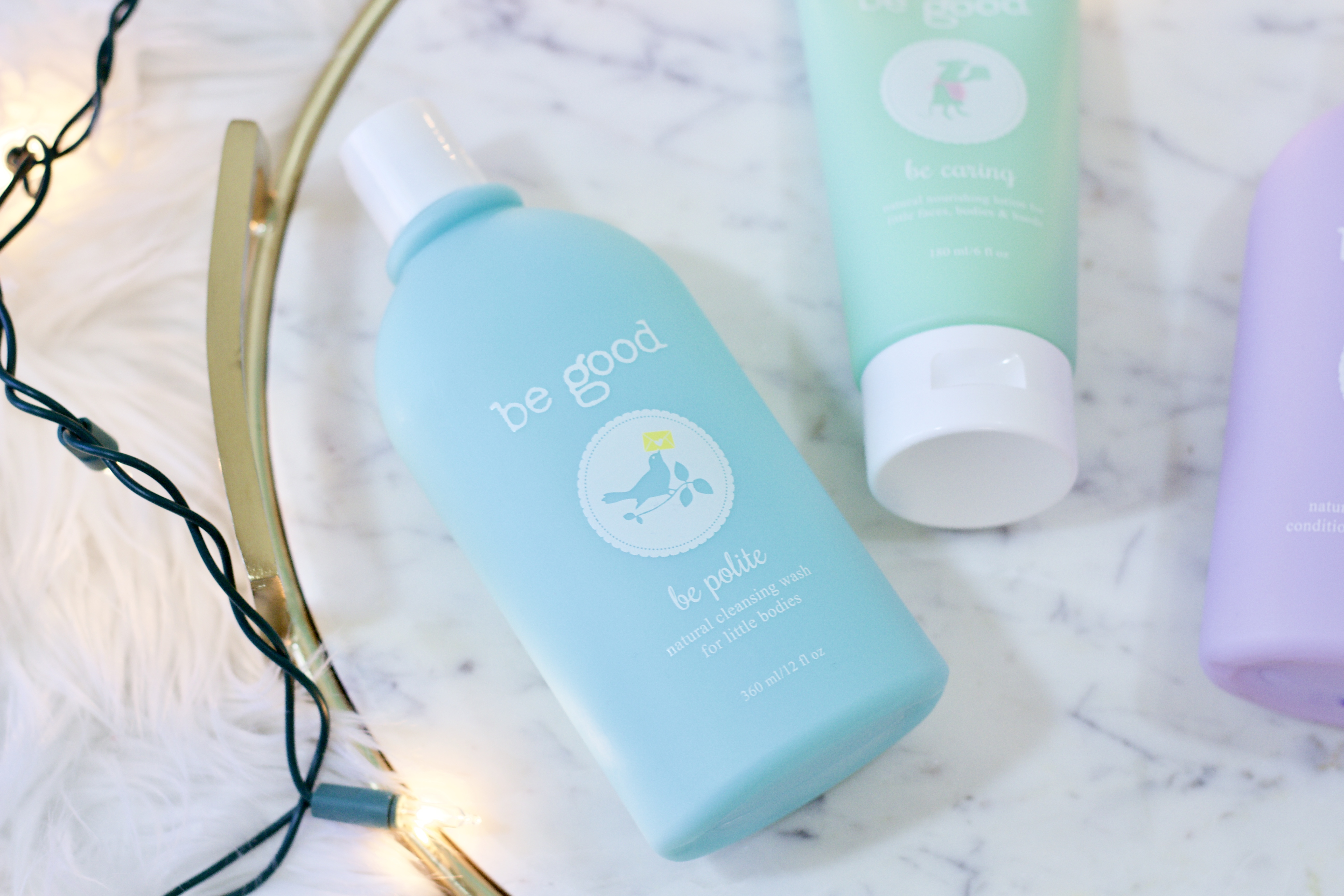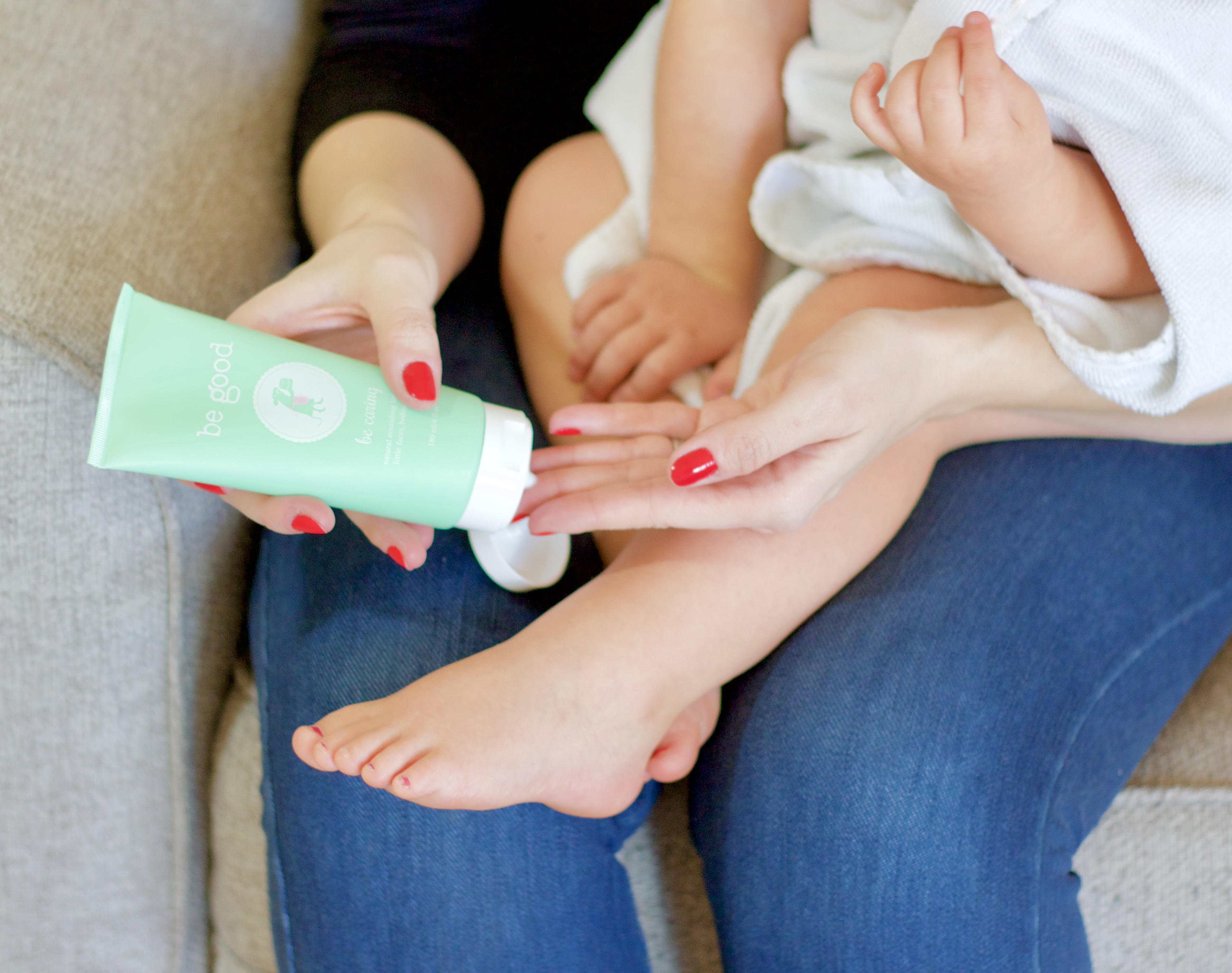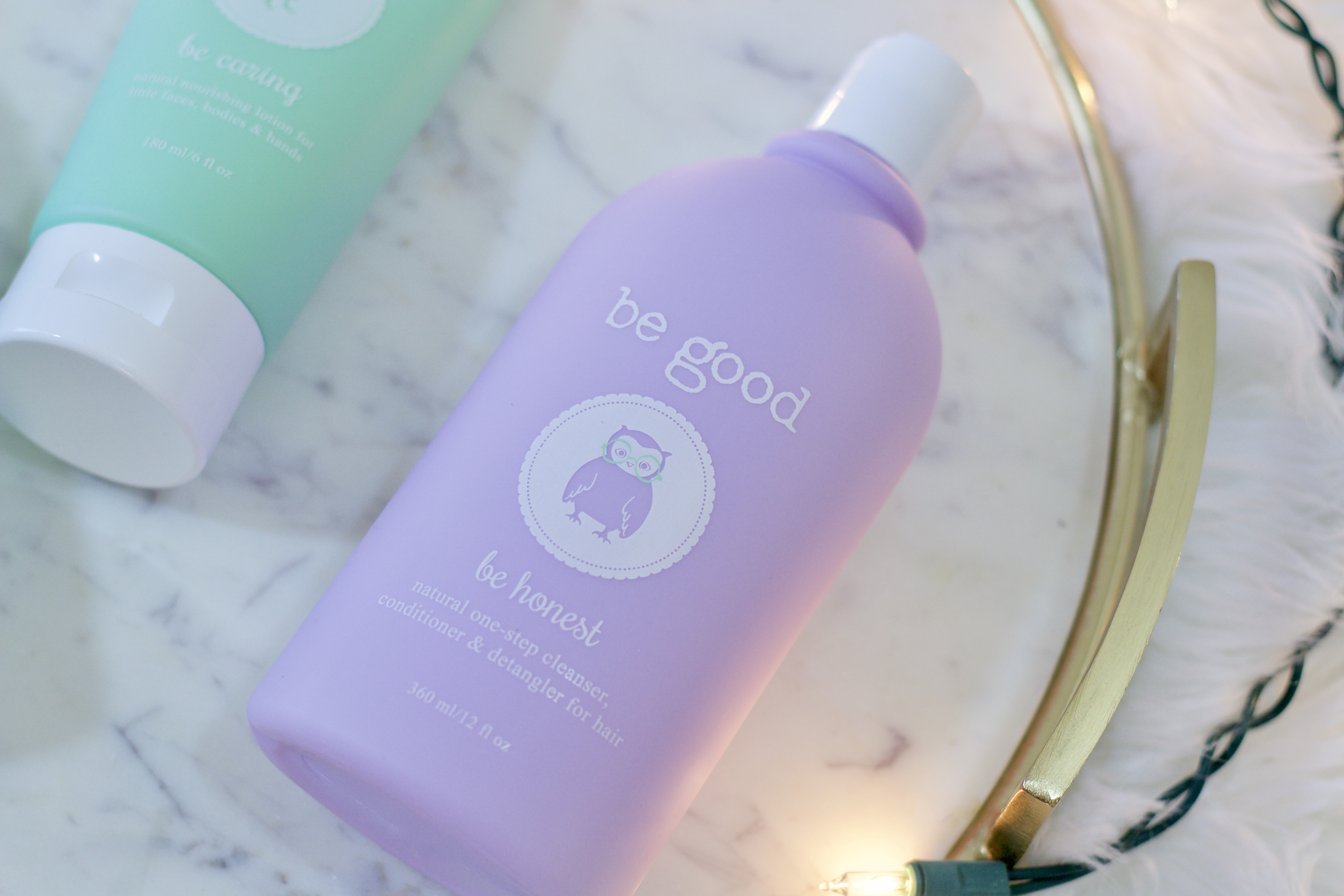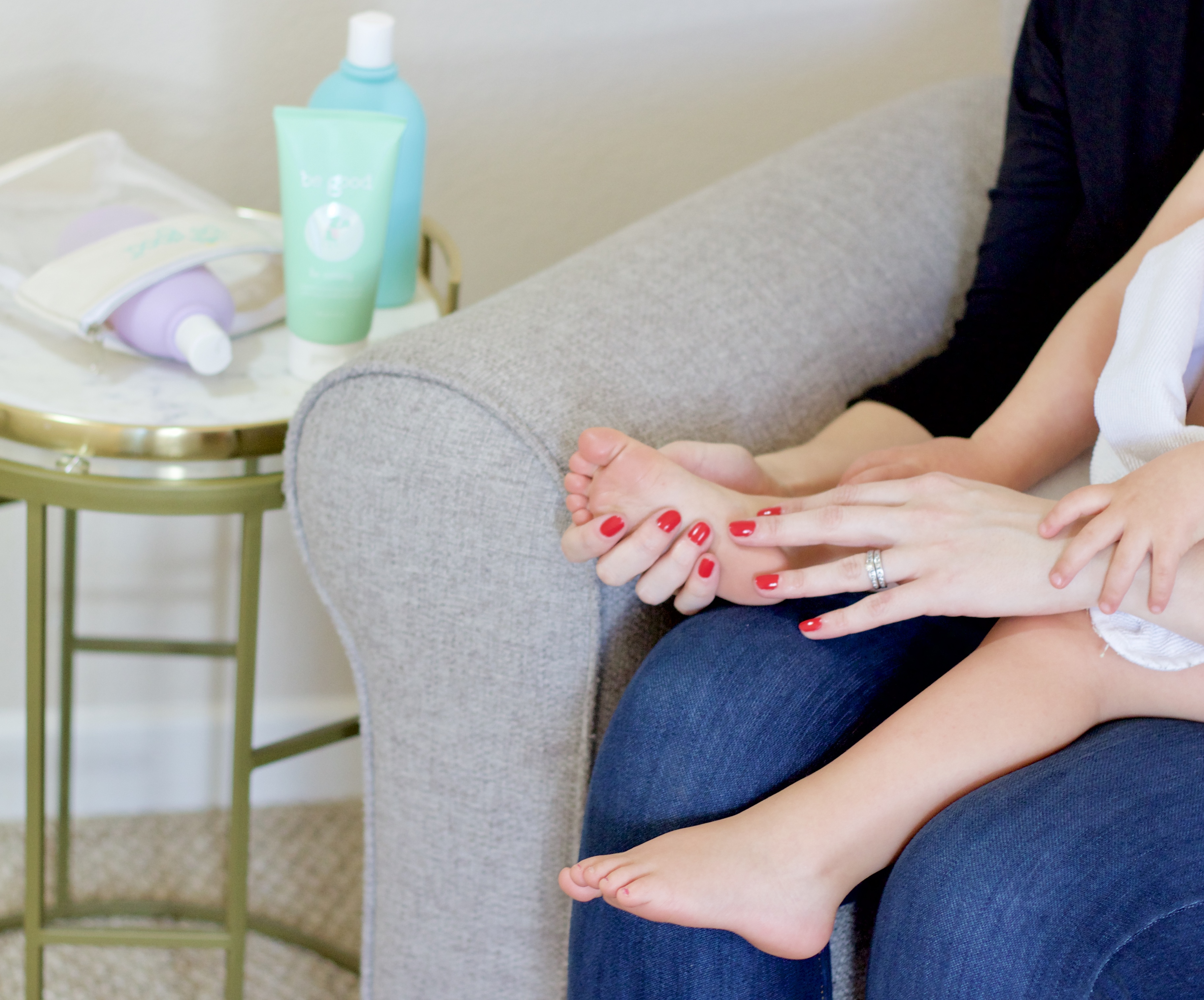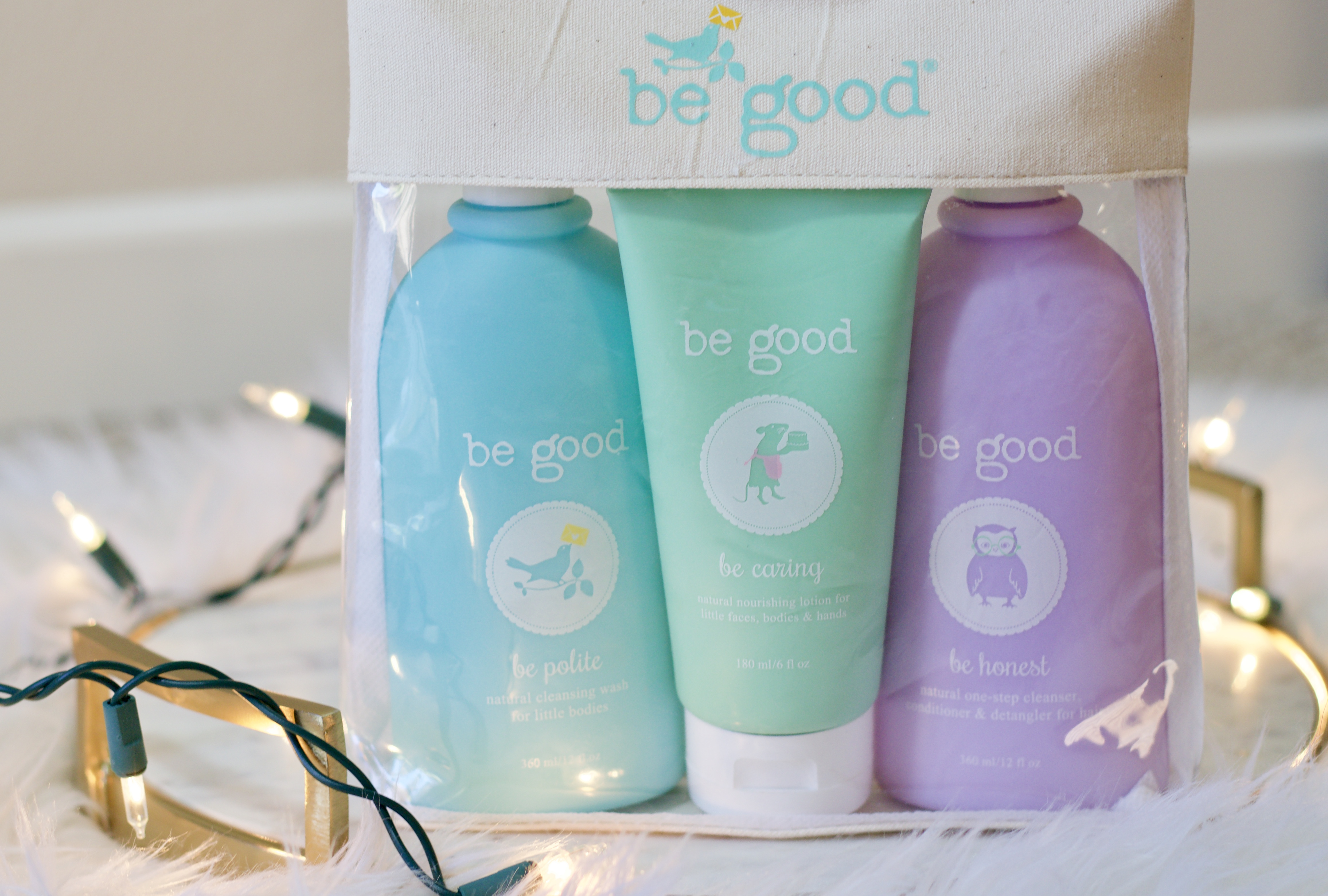 Be sure to head here to buy your own Be Good products. The full 3 piece gift set is $42. Since today is Cyber Monday, you can get each product for only $10! This set makes the perfect stocking stuffer or holiday gift for the littles in your life. 10% of their net proceeds from sales goes directly to St. Jude's Children's Research Hospital.