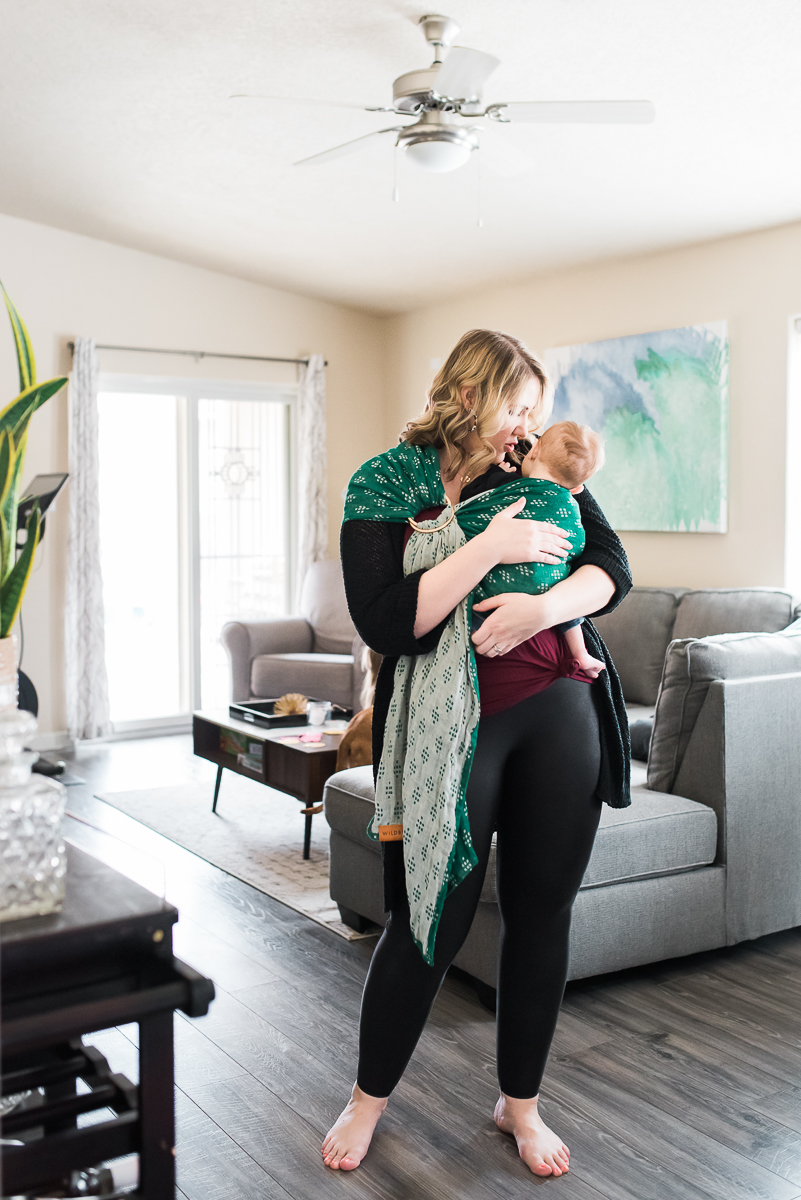 A huge thank you to Stacey from SMA Photography for taking all of the beautiful photos for today's post.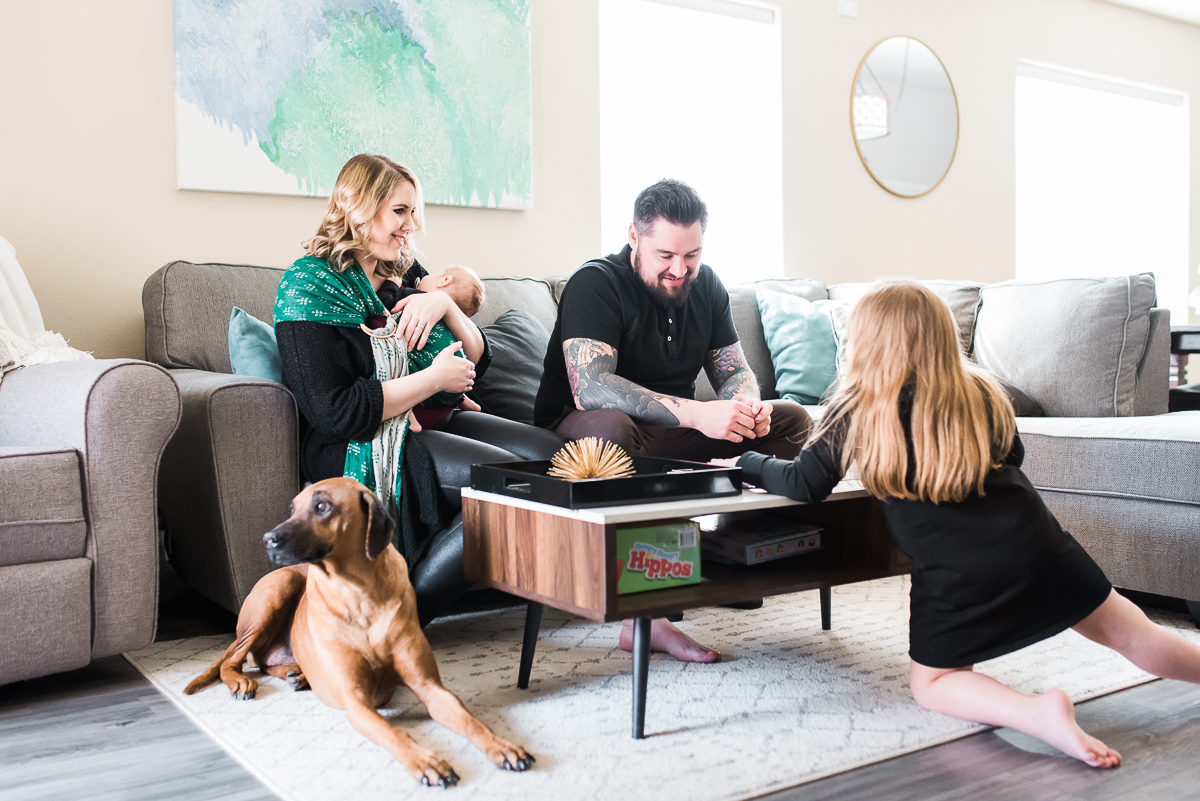 Even though Leo is only 5 months old, I feel like this post has been a long time coming. Disclamier: Don't be fooled by the gorgeous family photo above. It truly is amazing what Stacey was able to capture despite what was going on while she was over, haha! To set the tone for this post, I am actually writing it with a baby strapped to my chest, per usual. That is really the only way I have been able to get any type of work done in the last few months. Today I want to take the opportunity to share my experience with transitioning from 1 to 2 kids because as the title suggests, the struggle is SO REAL.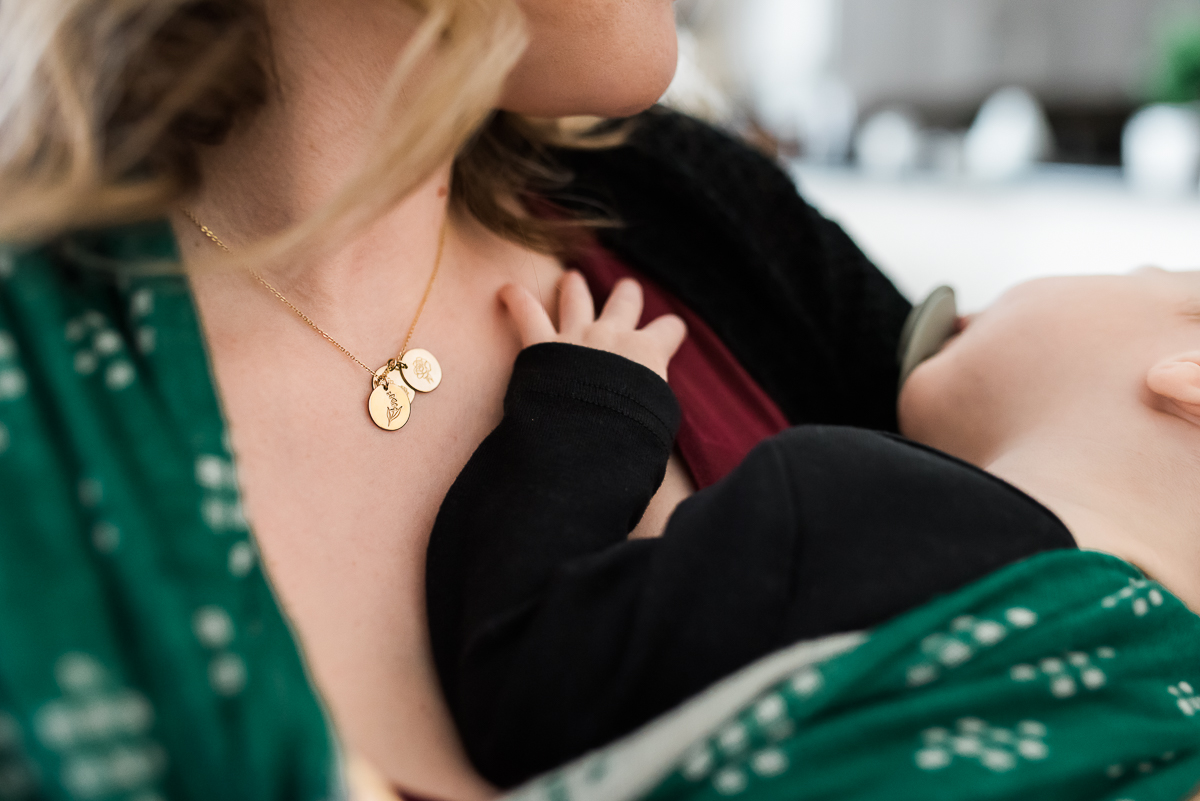 Transitioning from 1 to 2 Kids: A little Backstory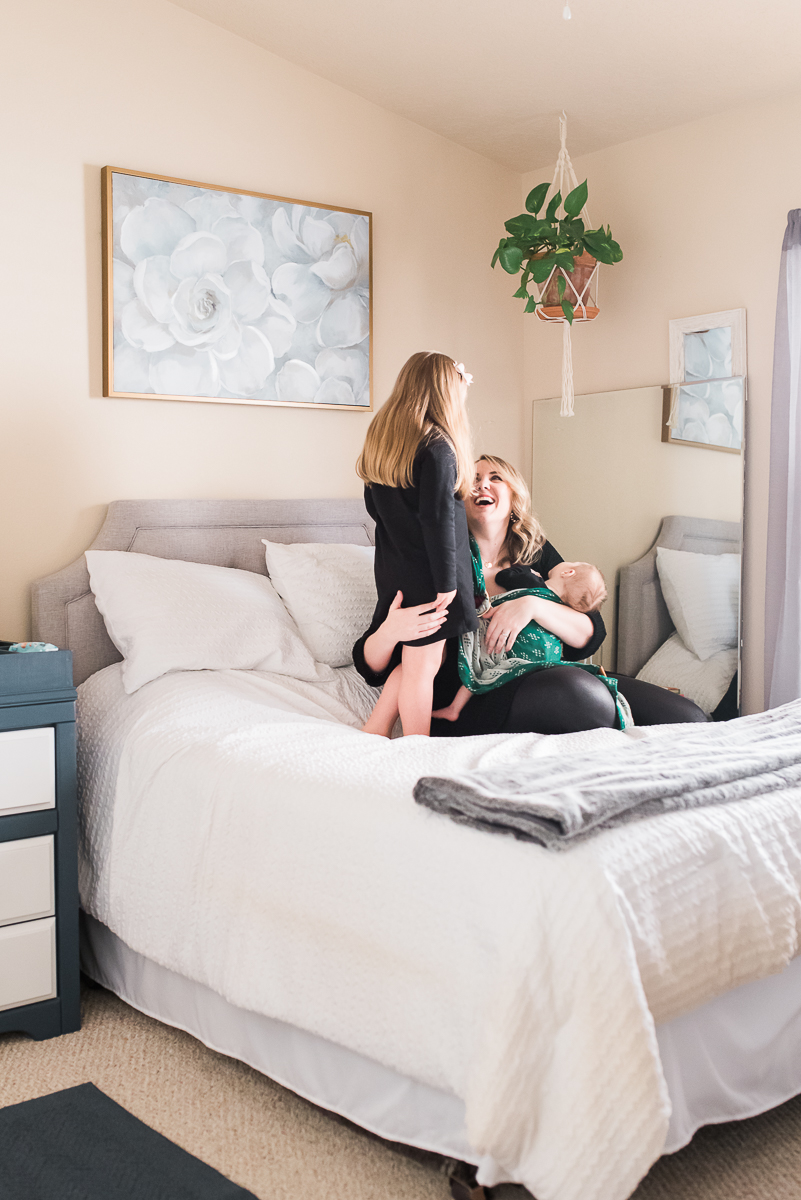 There's no better place to start this post than to walk you through since the beginning. Leo decided to arrive 2 weeks before my due date. This was only about one week into us trying to get Harper to sleep in her own room. You see, the last 4 years, she has spent most nights and almost every nap in our bed. Whether you're for or against co-sleeping, all I will say is that you need to do what works best for your family. Co-sleeping has always worked best for us. Since day one, Harper has never been a great sleeper, and we found co-sleeping to be the way we all got the most sleep. Fast forward to last September, my husband and I knew we had to get serious in getting her in her room because we would soon have another child in our room.
The first few nights were terrible, as you can imagine. I actually had a plan to write a whole post about this, but I'll be honest – it only lasted about a month. Harper did amazingly well for awhile, but after the novelty wore off, she is back to waking up every night. More on that some other time. Long story short, we felt more prepared transitioning from 1 to 2 kids with the sleeping situation somewhat under control, and were hopeful about the other changes.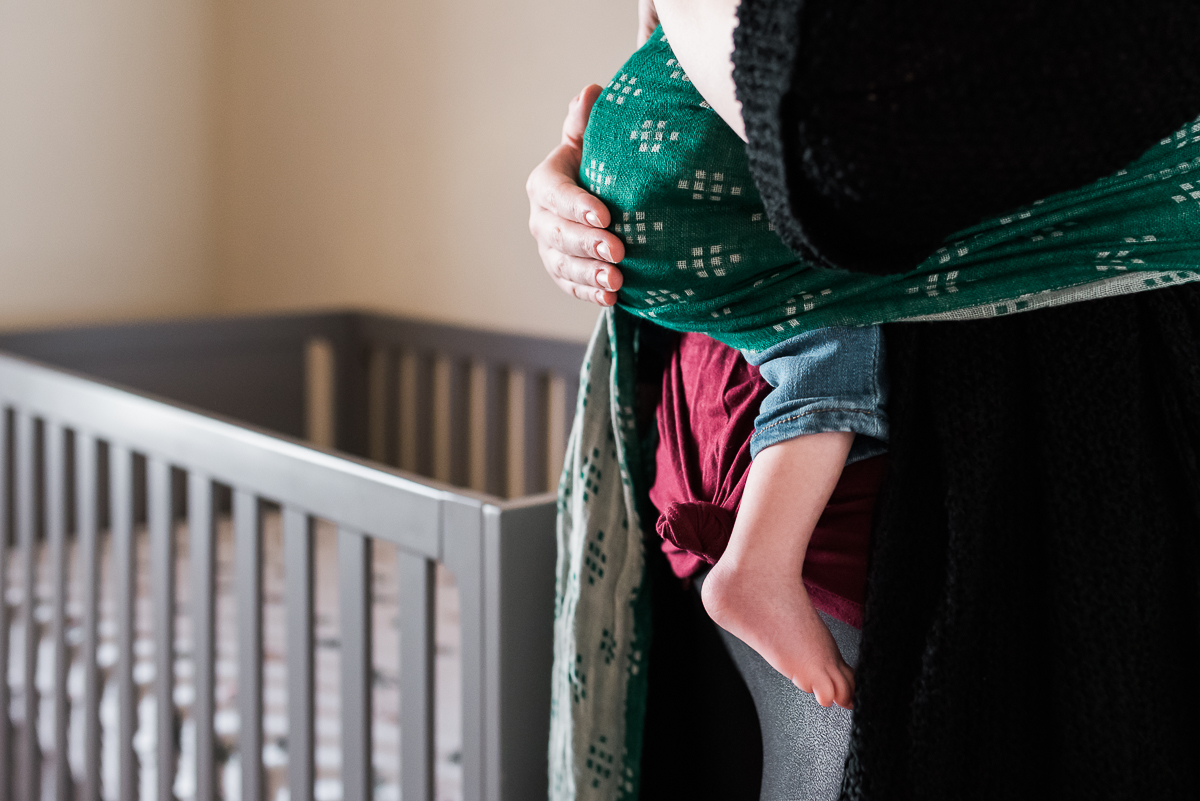 Transitioning from 1 to 2 kids: the Reality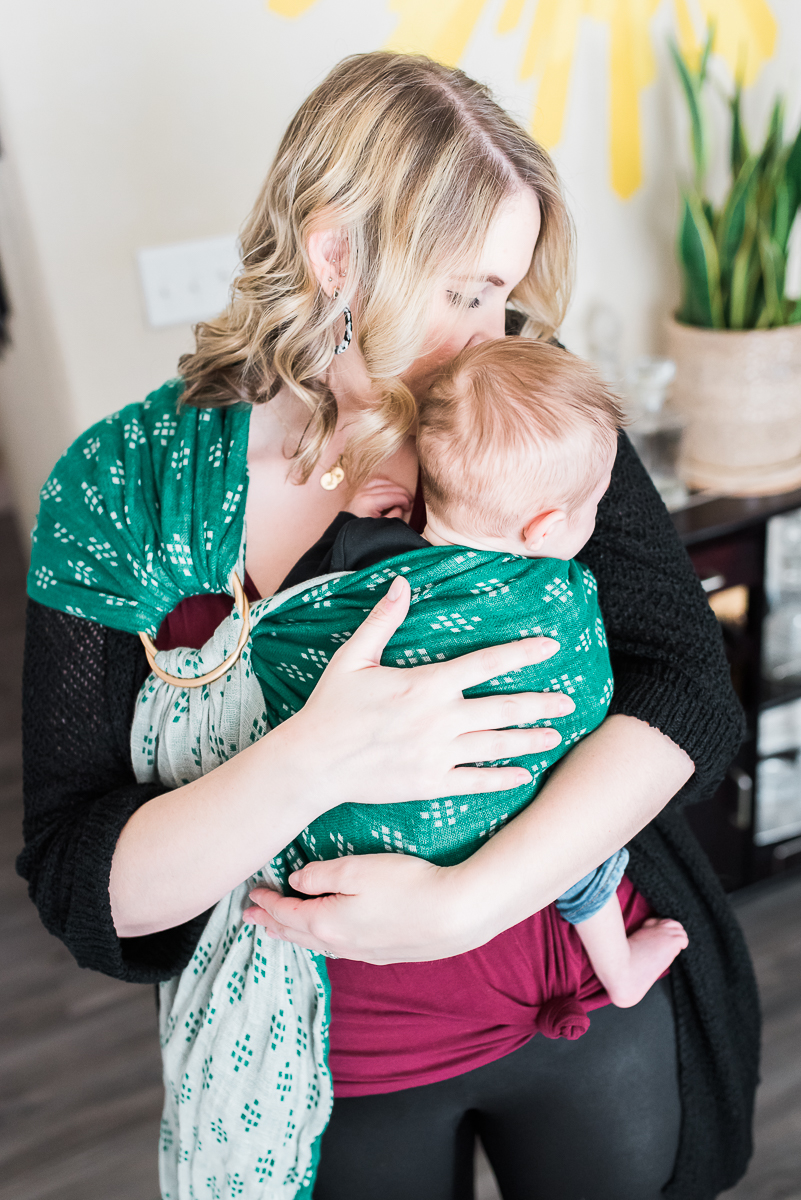 The first few days after Leo was born was fairly standard. Harper seemed to adjust really well, and we all worked together to try to figure out our new normal. When Harper was born, my husband had a lot of paid time off due to the job he was working at the time. This time around, he was back to work within a few days. As you can imagine, that made things significantly harder. Thank goodness for my parents, especially mom, who lives close by and helped me out a ton. My recovery was surprisingly smooth, and breastfeeding felt a lot more manageable this time. Even with those factors in place, the amount of mom guilt I experienced (and still do) took me by surprise. Sitting in a chair for who even knows how many hours a day nursing a baby is hard. It's even harder when you have another child who wants and needs you.
Having our kids spaced out was really important to us, and I give MAJOR props to parents who have children close in age. Harper was almost 4.5 when Leo was born, and is a helpful child by nature. Most days, however, she had her moments. And I certainly had mine. I'm not the best at managing stress and anxiety in life. It has taken almost 6 months to feel somewhat normal in our routine. For any parent going from 1 to 2, I think that's my biggest takeaway. Give yourself time! It will most likely feel crazy and overwhelming for months, but it won't last forever.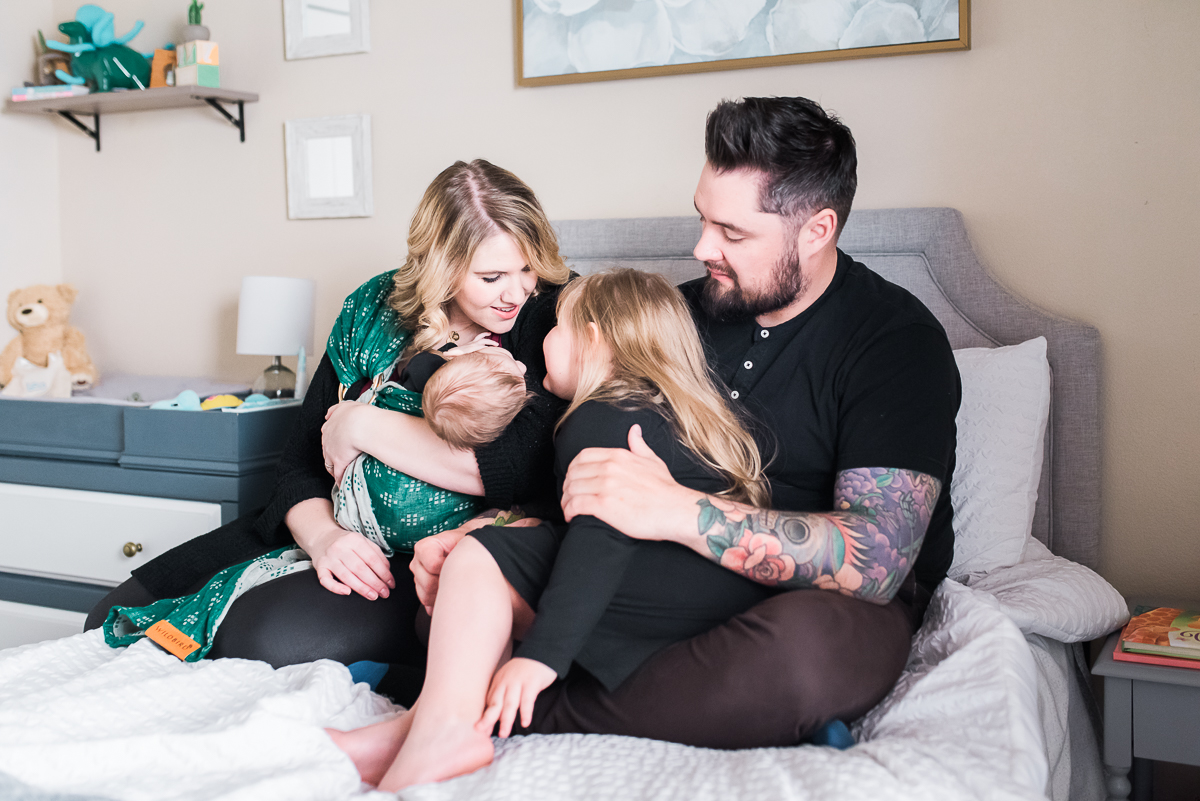 All of this is to say: it DOES get better. While it gets better, most days are still hard. I still feel guilty for not spending as much time as I would like to with Harper. It seems like I can never get anything done, and it's still hard feeling like I live my life in 3 hour increments. Being a working mom, there is the added pressure to be present for that part of my life. I am thankful for a super supportive husband and family to help get me through. If you are struggling with the transition, just know you aren't alone. I am always here to chat too! Feel free to send me an email from the contact tab above or message me on Instagram (@lindsayrutland). We've got this mamas!
SMA Photography
If you are local to Albuquerque and are looking for a maternity, newborn/baby, or family photographer, I HIGHLY recommend Stacey from SMA Photography. Be sure to check out her site, as well as her Instagram (@sma.photography.abq). Thank you again Stacey for spending the afternoon with us to capture these gorgeous shots!